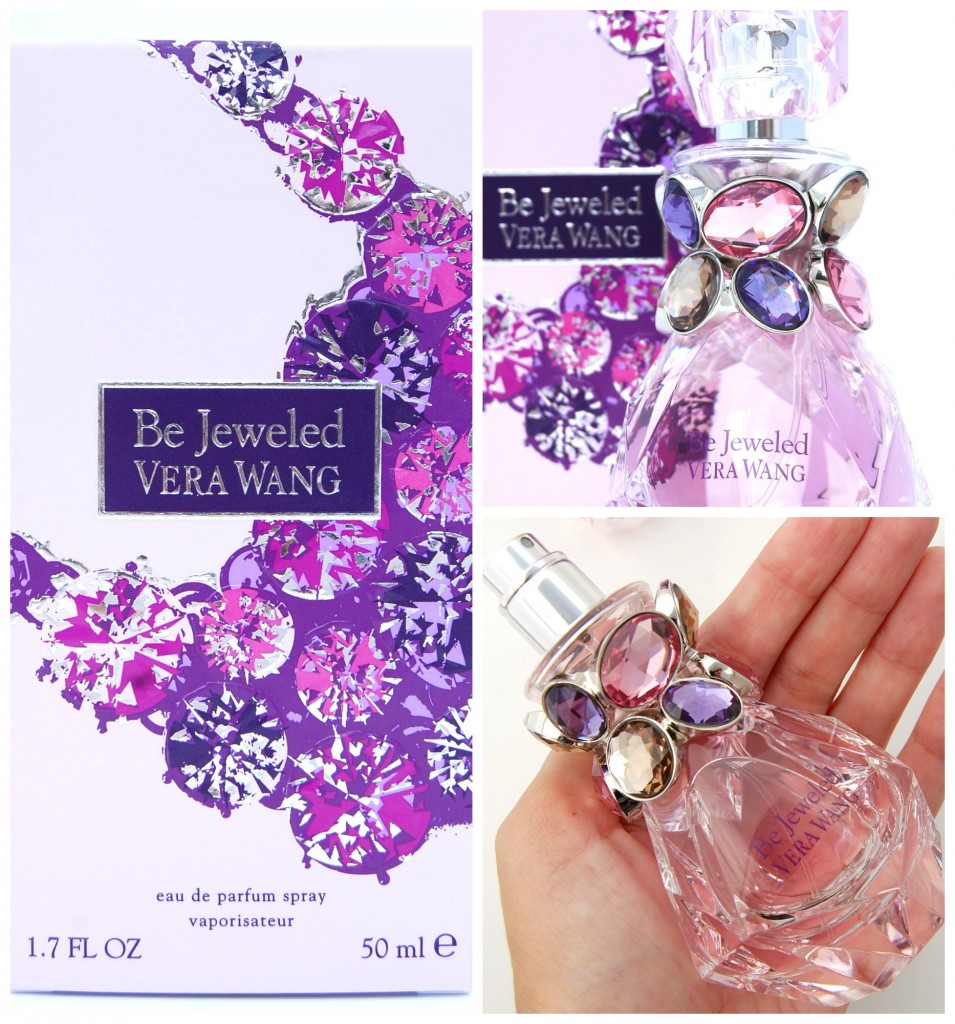 Be Jeweled Vera Wang is a fragrance for the woman who is spirited, feminine and independent and captures the energy and excitement of a girl's night out. Be Jeweled is created for all ladies who enjoy fashion, going out and luxurious, luminous details accompanying her youthful style. It is described as a radiant fruity floral with notes that create a perfect combination of glamour and girly.
"Be Jeweled is about attitude and a certain sense of glamour, fun, self-expression, feeling ready and spirited and happy…ready to take on the world" say Vera.
Be Jeweled was developed by perfumer Yann Vasnier who also created favourites like Marc Jacobs Lola and Marc Jacobs Bang. The fragrance has top notes of red currant, pomegranate, and Champagne accord, with middle notes of passion fruit, pink honeysuckle and pink peony and finally base notes of pink crystal sugar, cosmone musks and Australian sandalwood and is the sixth fragrance from the label.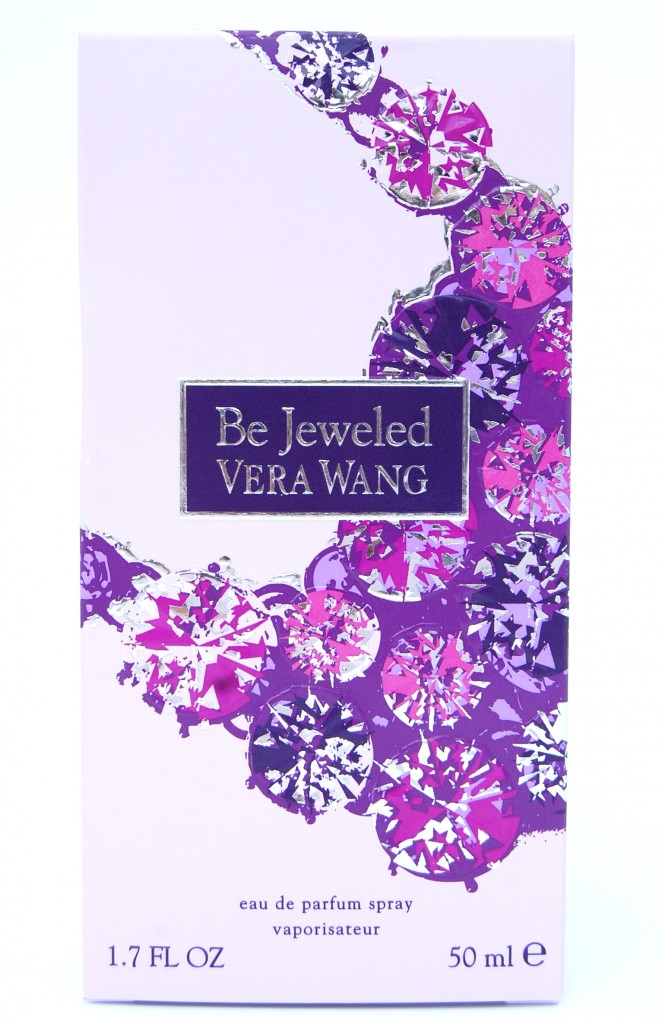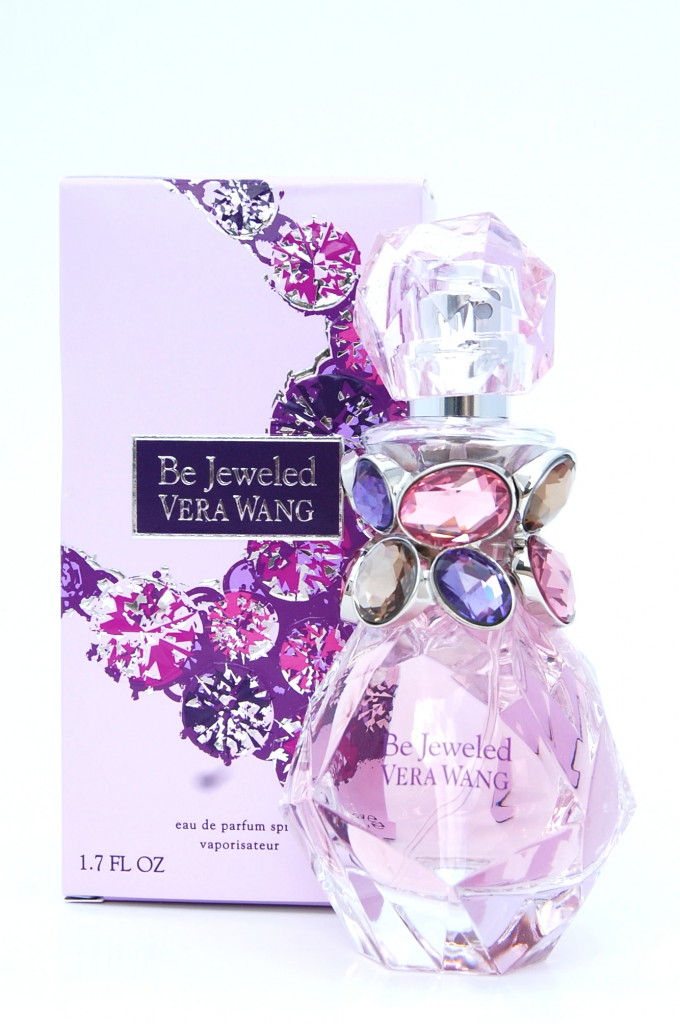 I'm so in love with Be Jeweled Vera Wang's bottle and packaging, very rich and chic looking, perfect for those girls that collect dainty perfume bottles to showcase in their bedrooms. It's in a translucent lilac coloured glass bottle with a glass bottle cap that's cut like precious amethyst stone and around the neck of the bottle it's bejeweled with sparkling gems in shades of violet and pale pink, almost like a fashionable necklace. When finished, I'll definitely be keeping the bottle for decoration.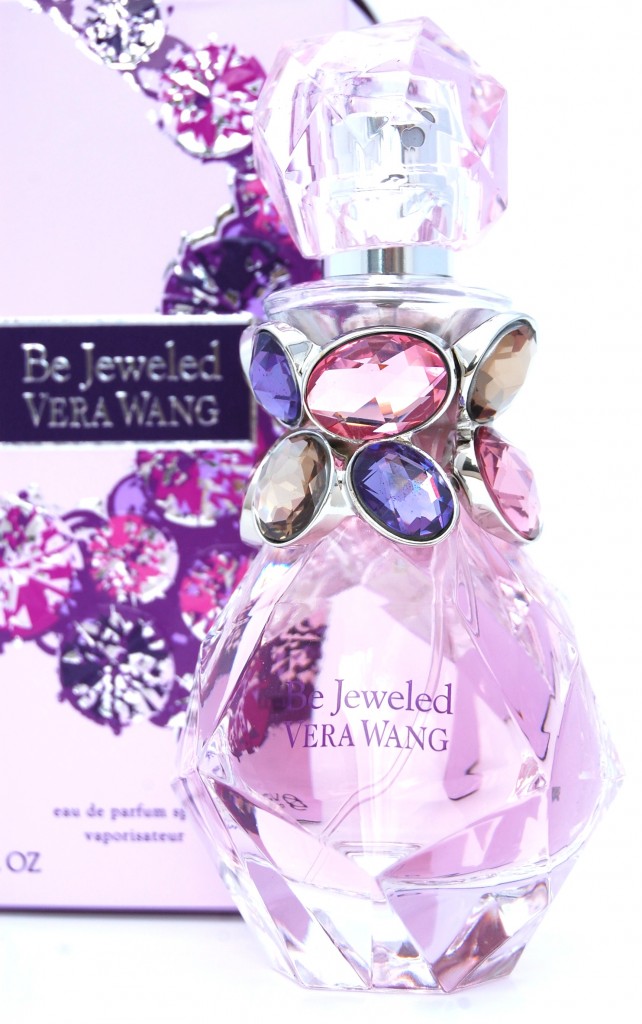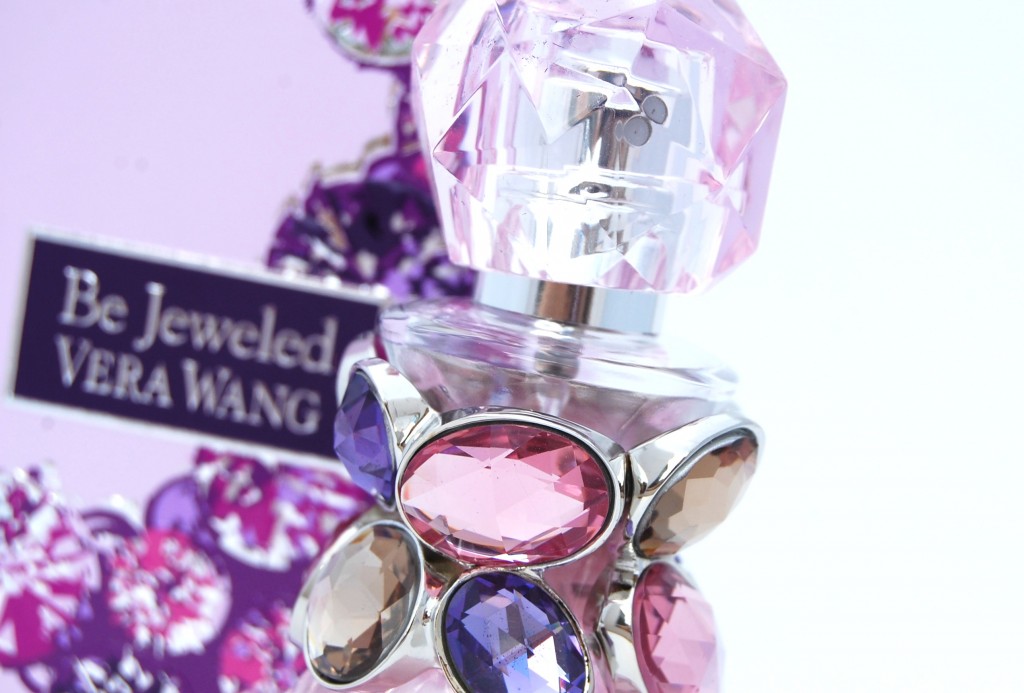 Be Jeweled Vera Wang is the perfect summer fragrance, light enough to wear during the day, but you can add an extra squirt of it for a night on the town. The initial notes are very sweet and smells like pomegranate soap, if that makes sense, think my review on Fruits & Passion Pompelmo Hand Soap, which I love by the way. After about 20 minutes the mid notes take over and the fragrance becomes more warm and fruity thanks to the passion fruit and honeysuckle. After an hour the fragrance is more subtle with a fresh, summery scent left behind.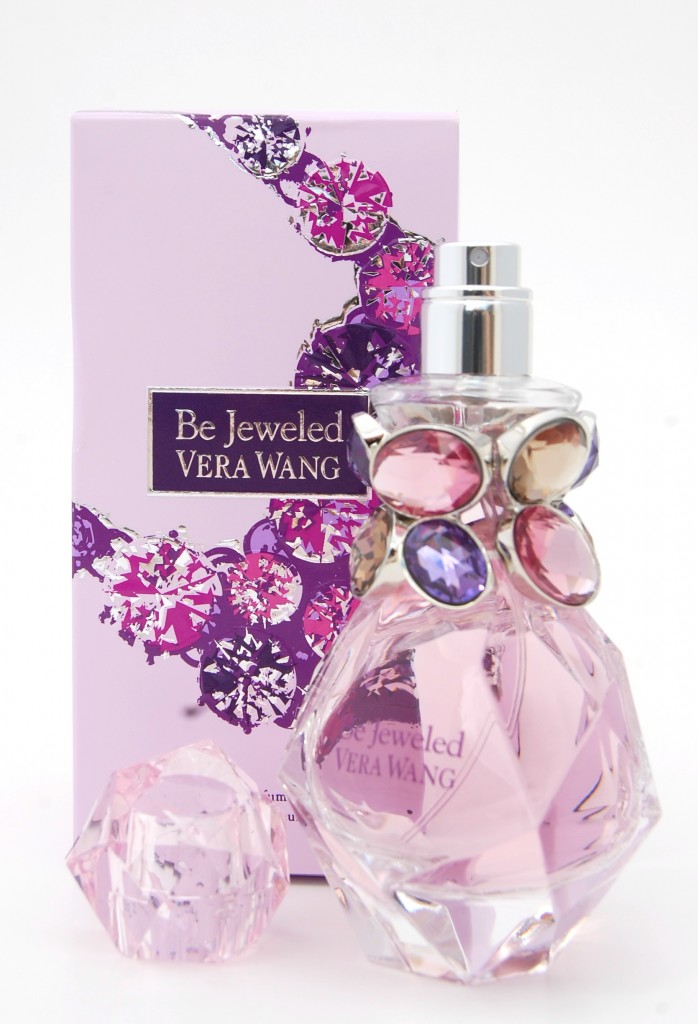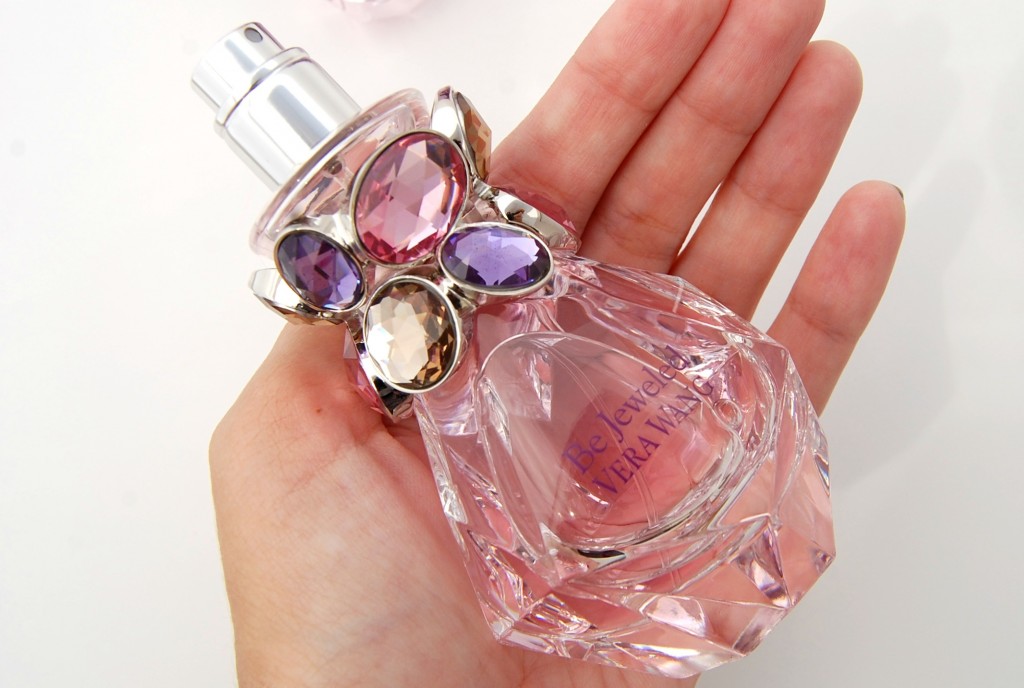 I've been wearing Be Jeweled Vera Wang for the past month, switching between another summer fragrance favourite that I'll be reviewing on the soon and every time I wear it, someone stops me to ask what I'm wearing… so you know it must be good. I apply it in the morning after my shower and I can still smell it when I return home in the evening, no need to reapply.