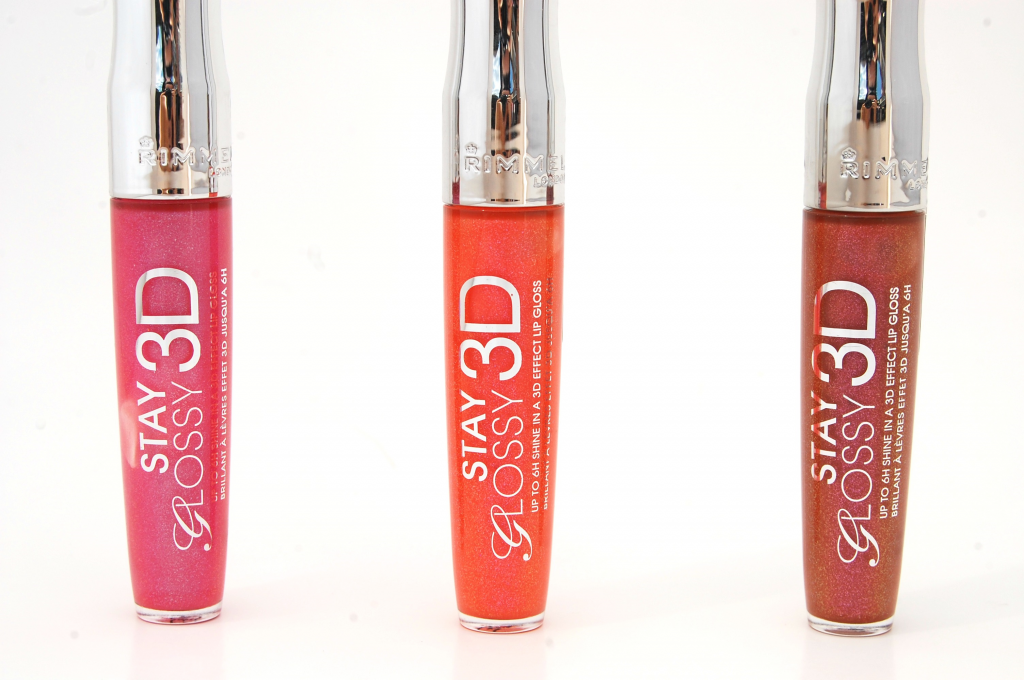 Rimmel Stay Glossy 3D Lip Gloss is a re-launch of the original Stay Glossy formula in multi-dimensional shades that give high-def colour and shine to the lips. Rimmel Stay Glossy 3D Lip Gloss provides up to six hours of wear with colour changing sparkles that give a fuller appearance to lips. The shades change colour depending on the light giving your lips a 3D effect. Come bring new dimension to your lips from every angle with 6 new shades.
The Rimmel Stay Glossy 3D Lip Gloss comes in a tube, with a mirror top and a flat tipped sponge applicator for application. It has a thin consistency with a lightweight texture and a buttery smooth finish. It goes on sheer with a hint of colour that gives a nice shine to the lips with a little bit of iridescent shimmer and sparkle to the lips. It glides on beautifully and is very comfortable to wear, no sticky or tackiness here. I didn't find it wears for 6 hours, but I could get a good 3 hours before wanting to touch up.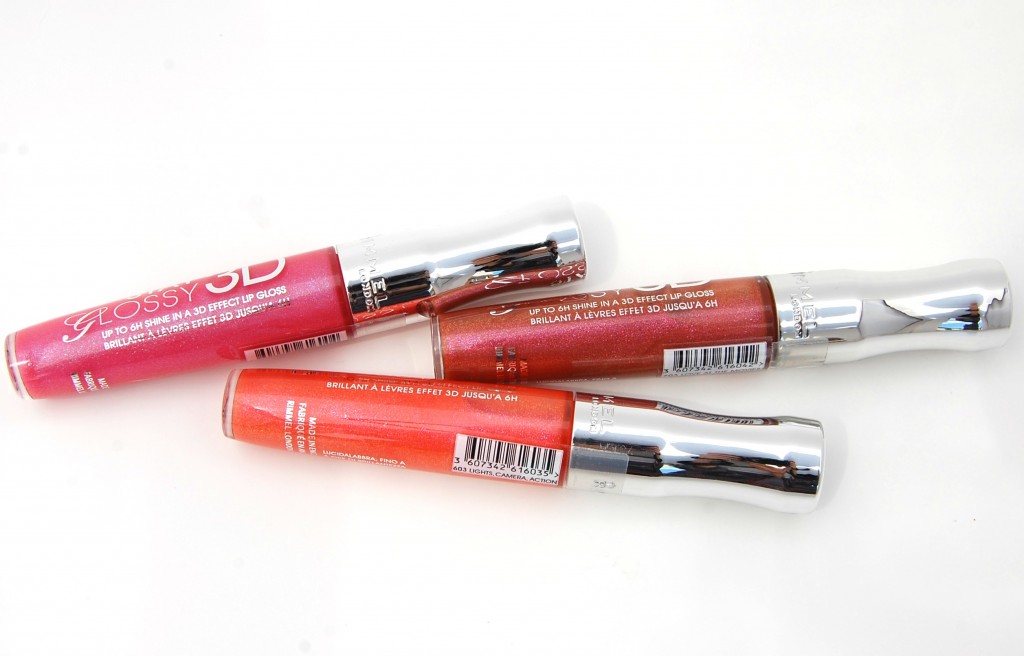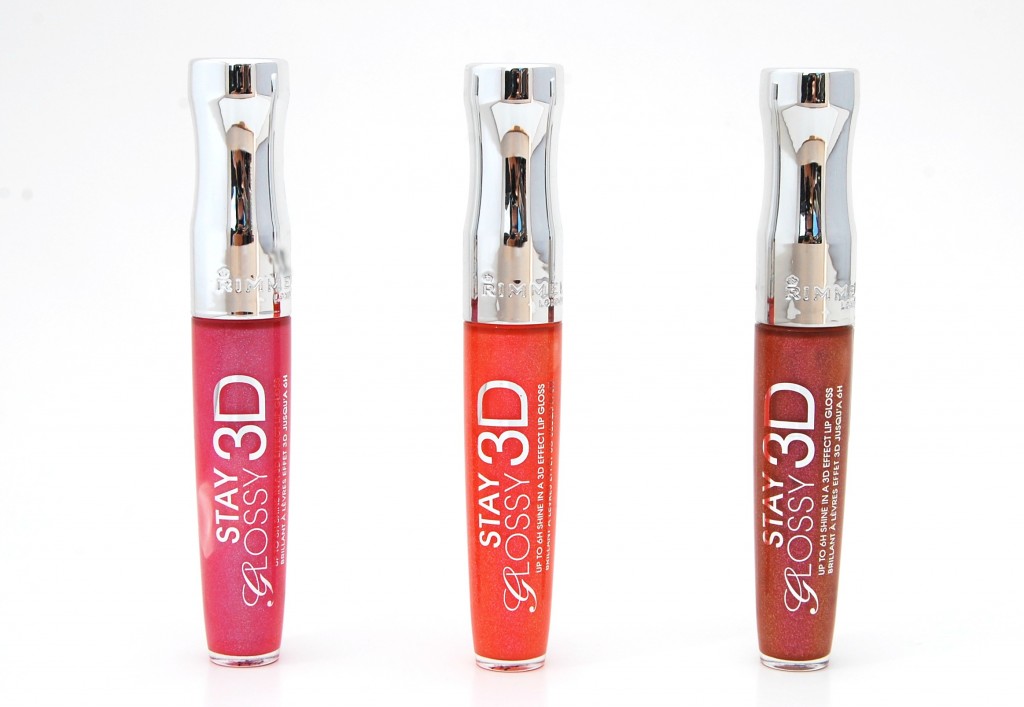 I'm not sure it's possible to make your lips appear 3 dimensional, but Rimmel Stay Glossy 3D Lip Gloss does give a duo-chrome shine to the lips and when the light catches these glosses, it really sparkles. I find, out of the three I've tested, each shade has a variation of shimmer, some has more sparkle than others, which makes them all unique and creates a different effect on the lips. Even though there is a decent amount of shimmer in each gloss, you won't even notice it on your lips, its not gritty or sand pappery like other sparkly glosses.
I've been playing around with 3 out of the 6 shades, one just as different as the next and I can't pick a favourite; you let me know what your favourite is.
Back Row Smooch; baby pink with aqua shimmer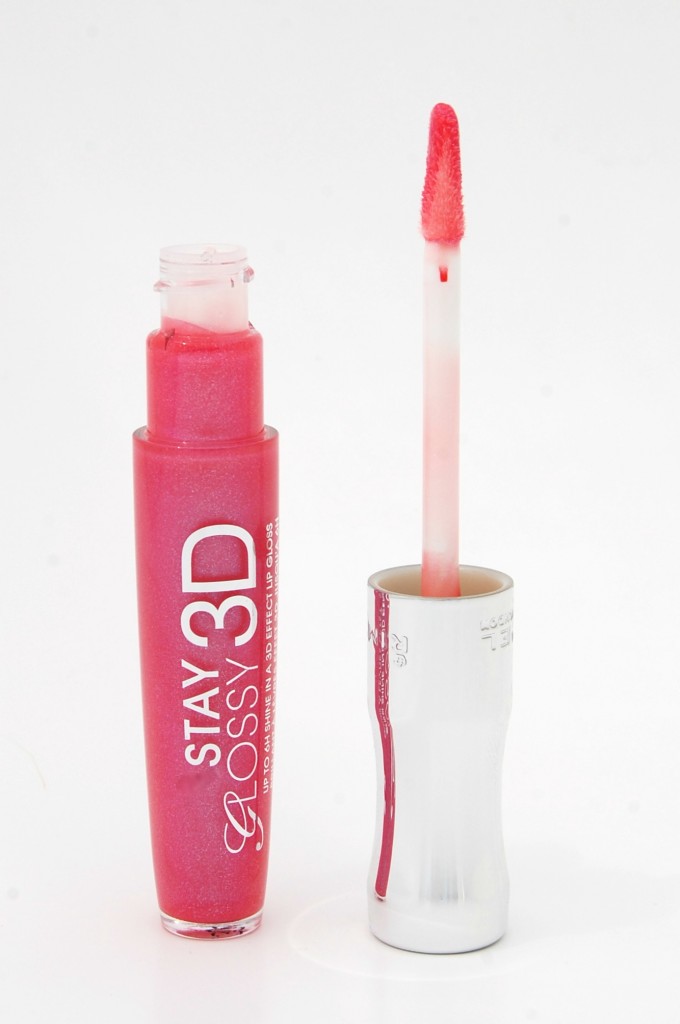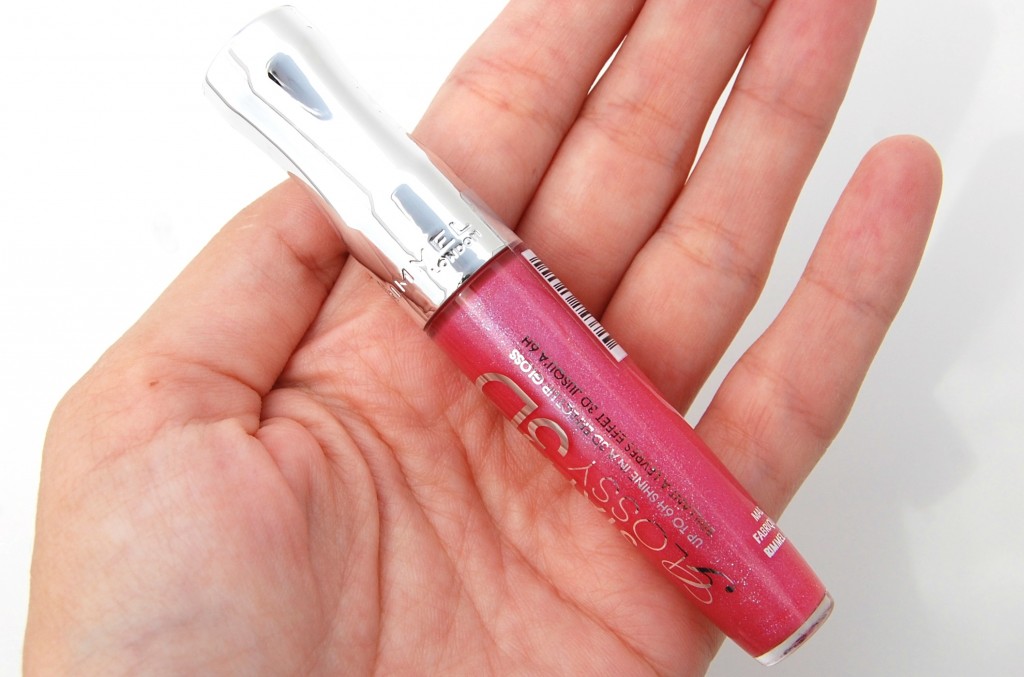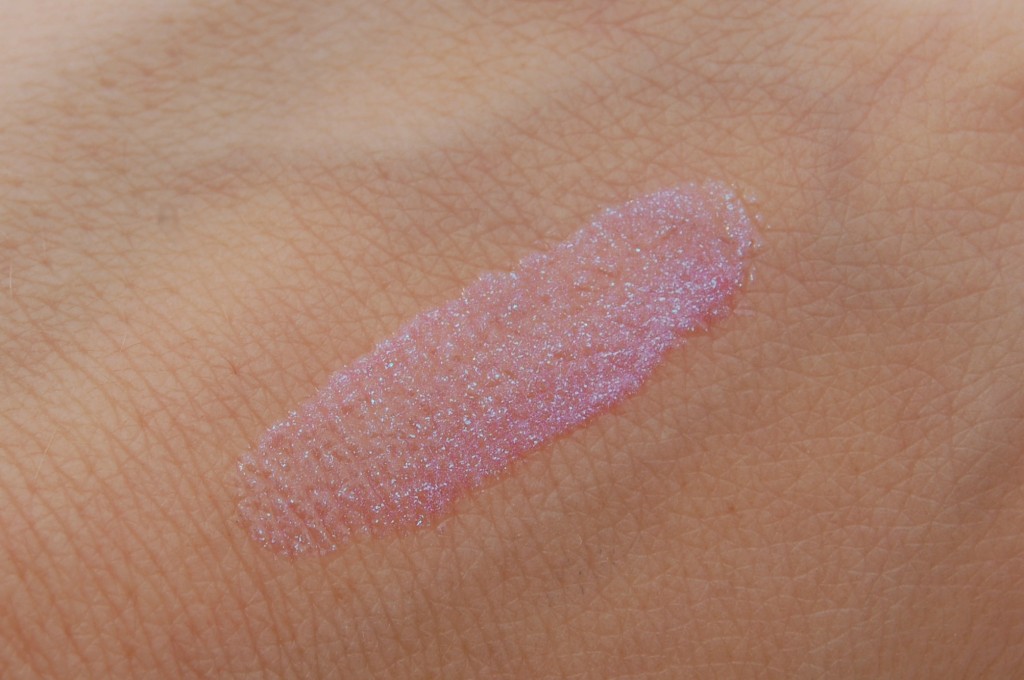 Lights, Camera, Action; peachy pink with sapphire sparkle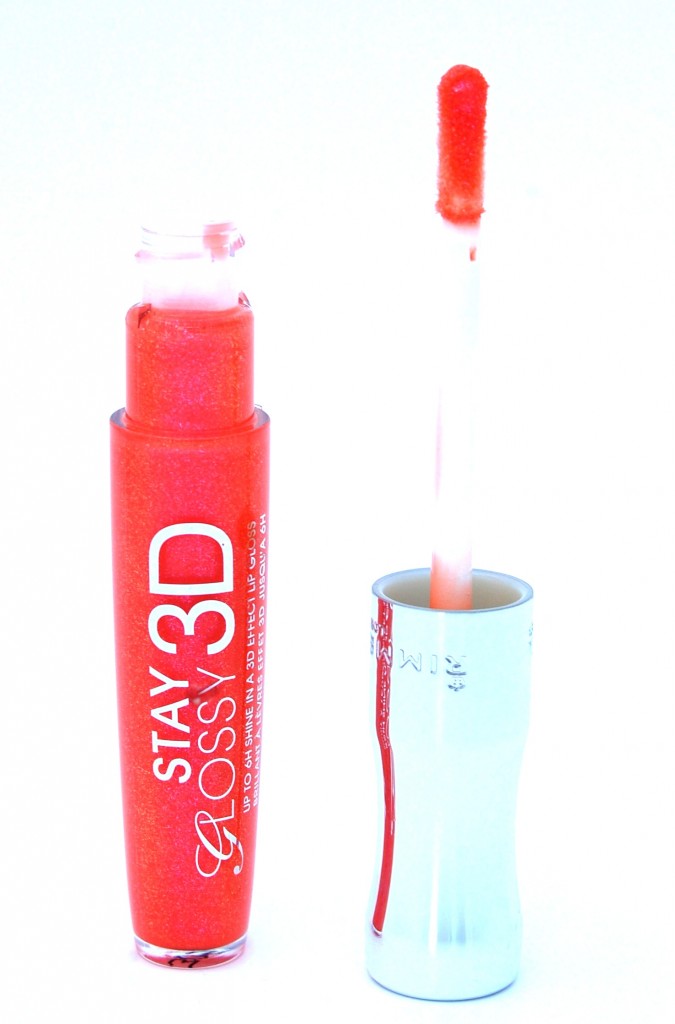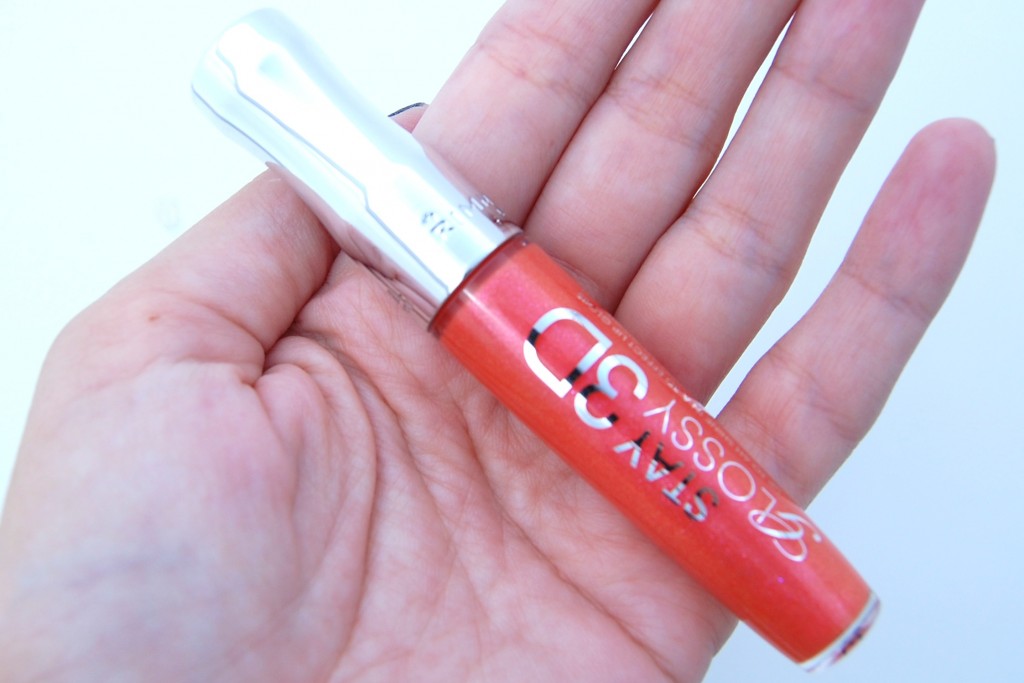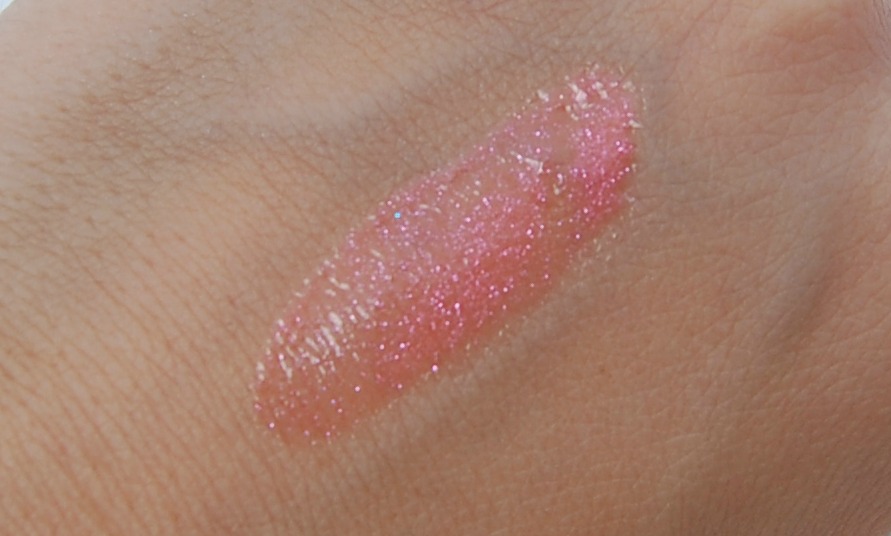 Love At The Movies; light brown with lovely pink glitter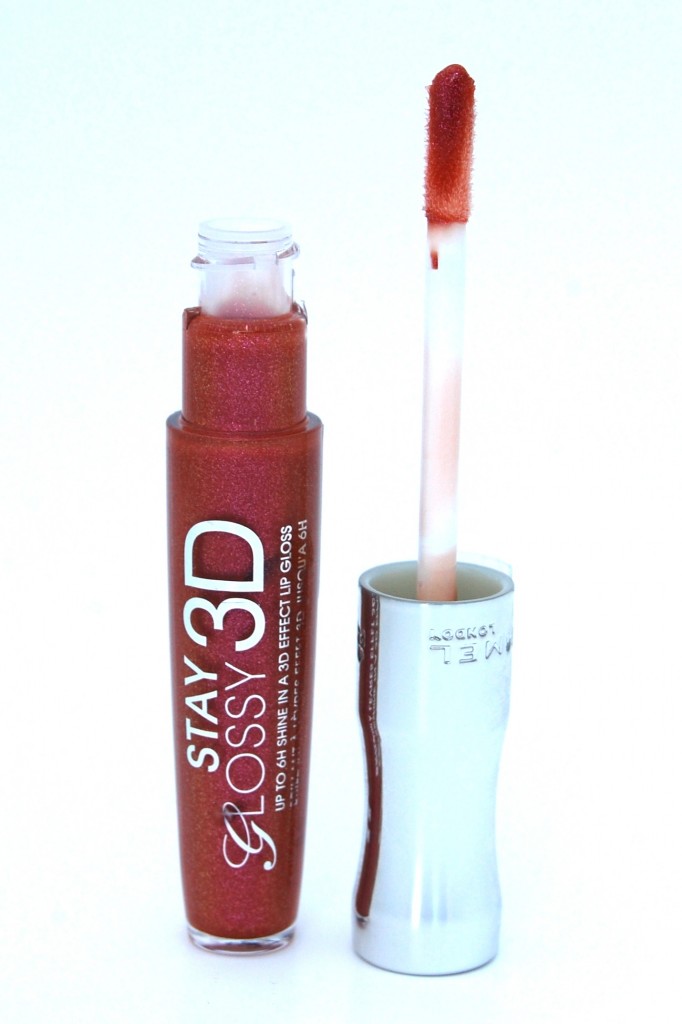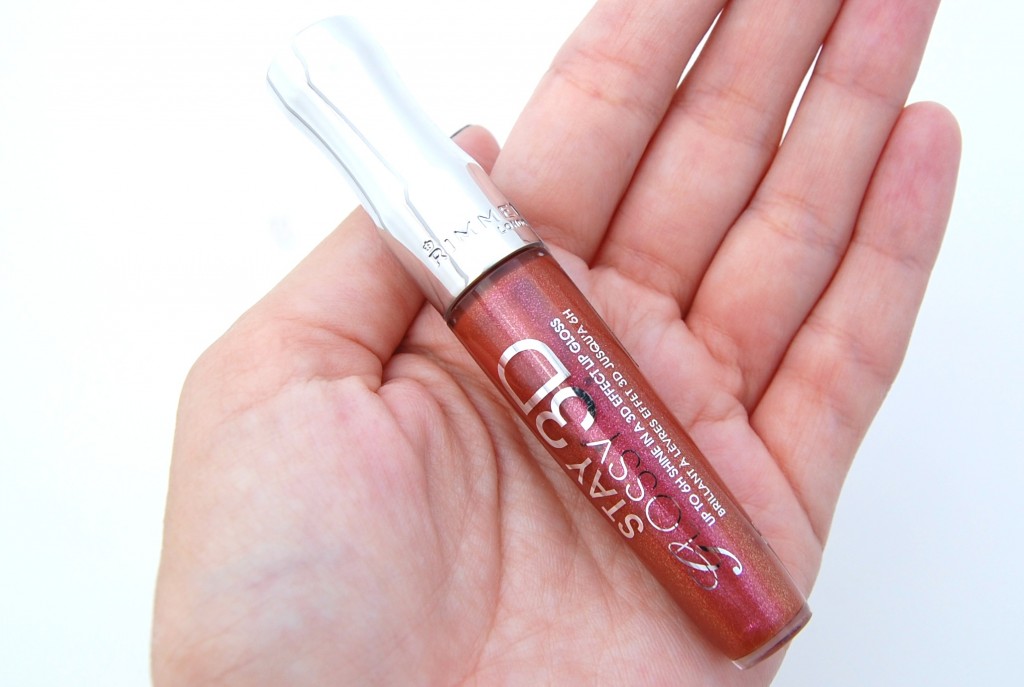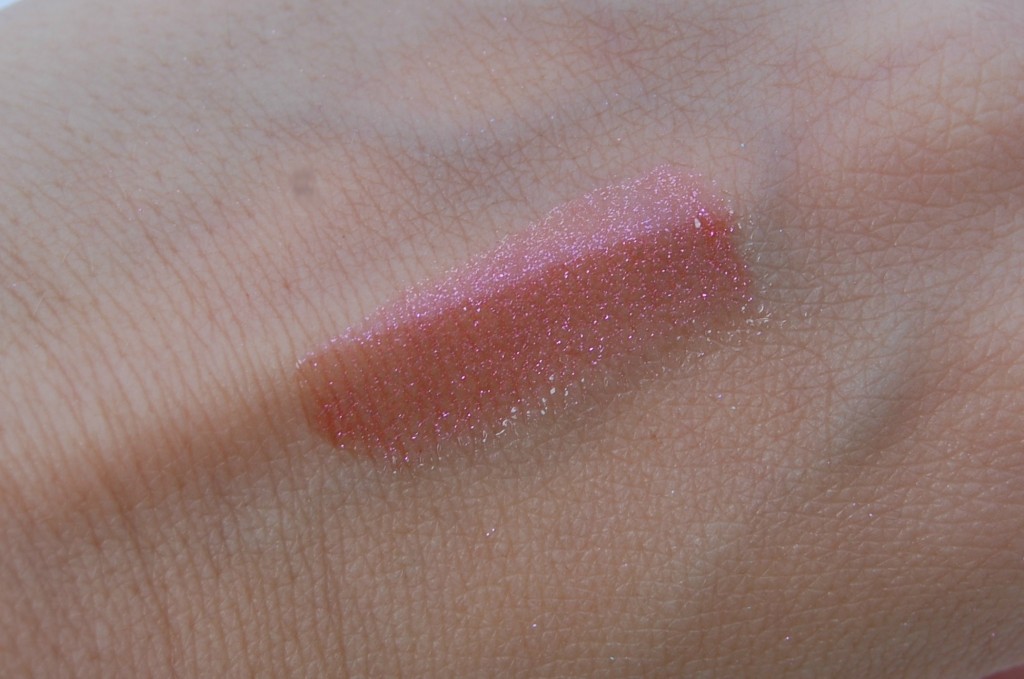 Rimmel Stay Glossy 3D Lip Gloss will be available at drugstores and mass retailers across Canada starting in late July/ August 2013 and will retail for $7.99