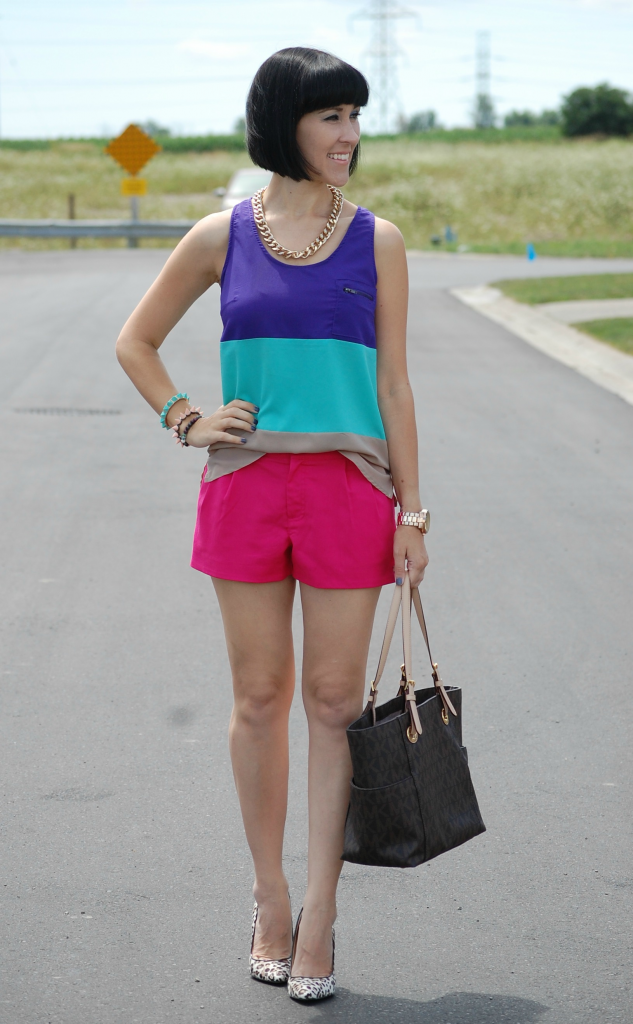 How are we at the end of July already? Why must the summer months always fly by? I feel like I haven't done much, and as the weekend creeps up on us and both the hubby and I are off, we want to do something fun, something outside, but we don't know what? Do you think I could talk him into shopping again? Look at these beautiful Nine West Pumps I scored on sale last week.
Living in a somewhat small city, options are limited, we have a few outdoor festivals during the summer like the Children's Expo, Sun Fest, Bluefest and Rib Fest, but for the other 8-10 weekends, not much going on.
I feel like since I'm in Toronto during the week a lot, and the hubby is usually the one driving me to events, we really hate to drive back to Toronto on the weekends. Besides Toronto not much around us, besides the beach, and although I use to love it, I would spend every chance I had there in the summer, I now try to avoid the sun as much as possible and that's pretty much all you do at the beach is suntan and swim. I do however miss walking the strip at Grand Bend, checking out all the little shops, cute little places to eat and grab drinks on the patio and just people watch.
The hubby wants to go to Canada's Wonderland this weekend, but I hear its going to rain?
Shirt- Dynamite- $30- Feb 2012
Necklace- Peppermint Lollipops
Bracelets- Aldo (set of 2)- $15- in stores now
Bracelet- c/o Ellie Mae
Purse- Michael Kors Logo Print Signature Tote -$225- in stores now
Shorts- H&M- $20- July 2011
Shoes- Nine West- $79 (on sale)- in stores now