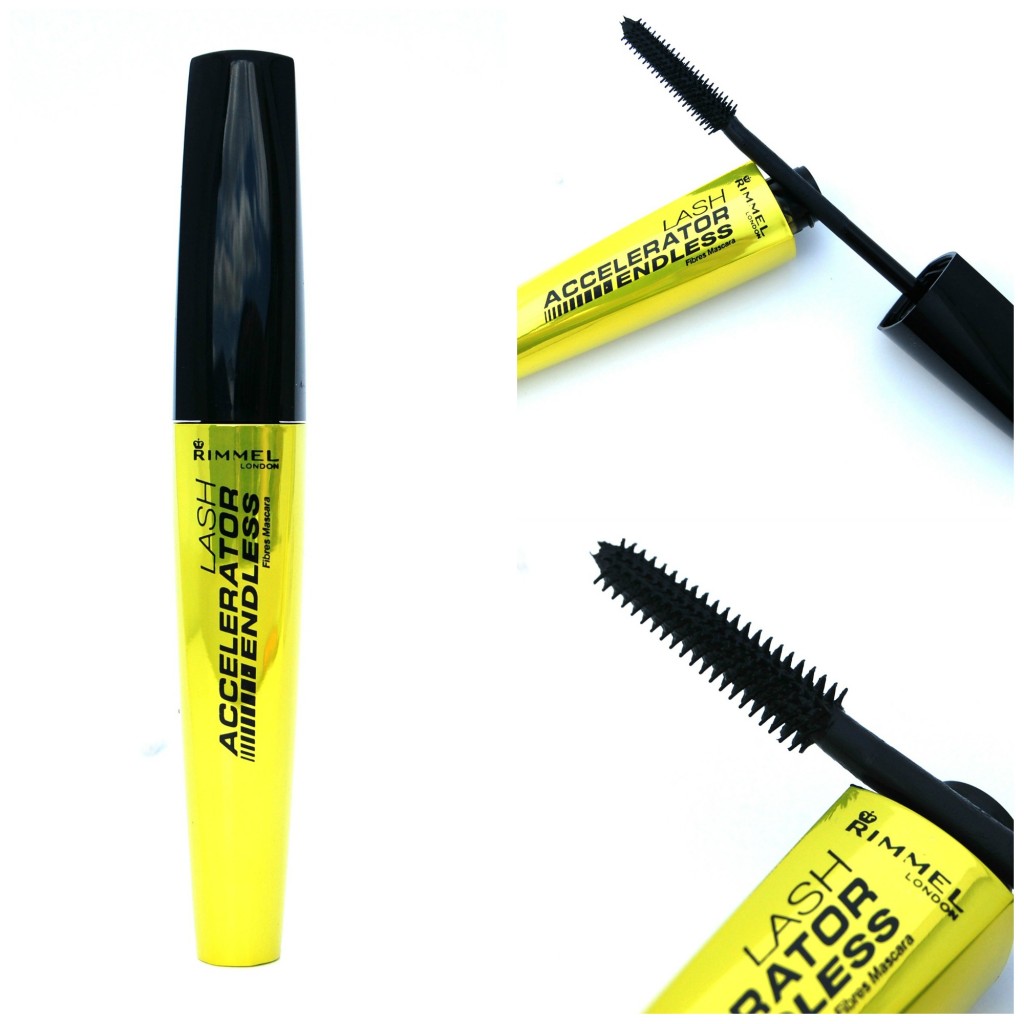 Rimmel launched their first Lash Accelerator a couple years ago, I remember buying it as it claimed it could help your lashes grow longer, although I don't believe my lashes became any longer, I remember liking the formula and was quite happy with it.
Rimmel has a new addition to the Lash Accelerator family, Rimmel Lash Accelerator Endless Mascara is their first ultra lengthening mascara that defies the laws of lash length thanks to its formulated micro fibres that extend the lashes by up to 99% and has a lash catching brush that grabs every lash for perfect separation with no clumps. It contains an exclusive Grow-Lash complex of procapil (a natural solution that fights the hair follicle aging process, strengthening hair from the root and preventing hair loss, Keratin (which is made up of fibrous proteins and is the key structural material in making up the outer layer of human skin and hair) and Antioxidants.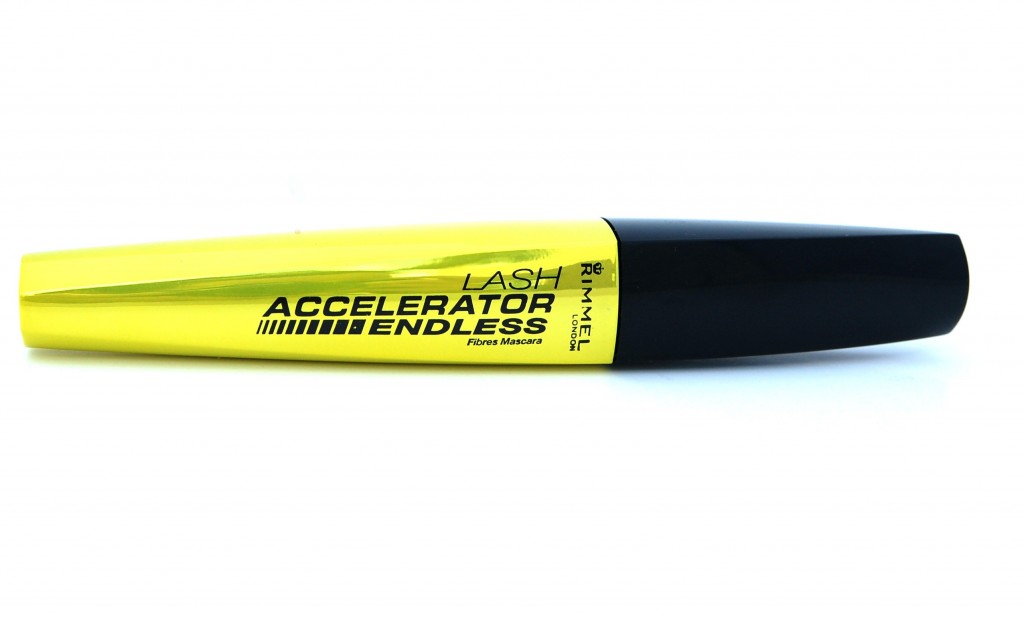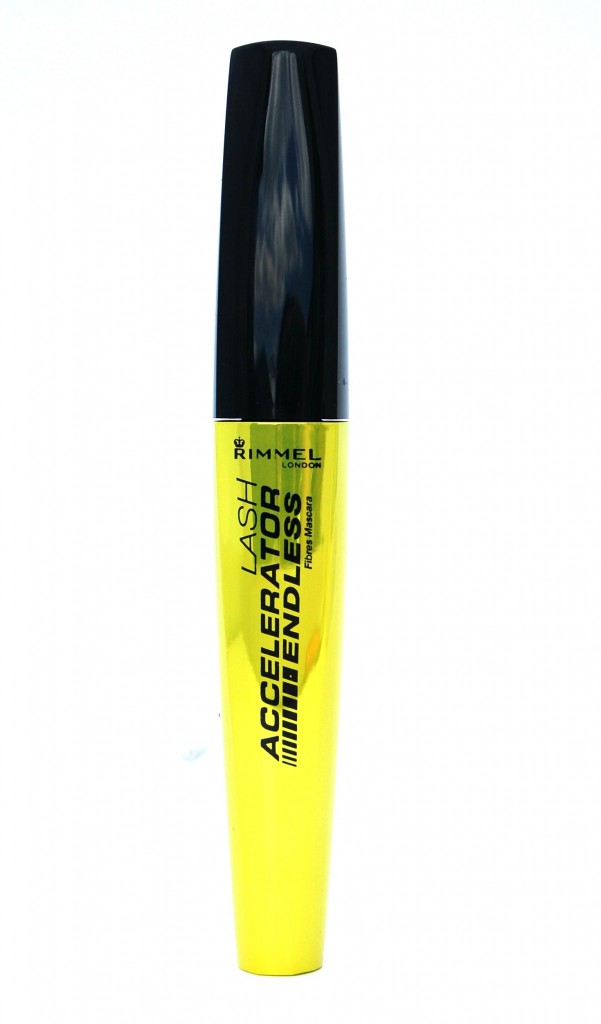 The packaging of Rimmel Lash Accelerator Endless Mascara is right on trend with the neon craze happening right now, it's bright metallic yellow with a black metallic lid. Even though the wand is plastic it still combs through your lashes and gives definition thanks to its wide teeth spaces. It easily separates your lower lashes without leaving product under your eyes and gives a length to your lashes without clumping. The formula is quite wet, which means it can get somewhat messy if you're not careful; for those that don't like a wet mascara you might be best to place it aside for few weeks to let it dry out.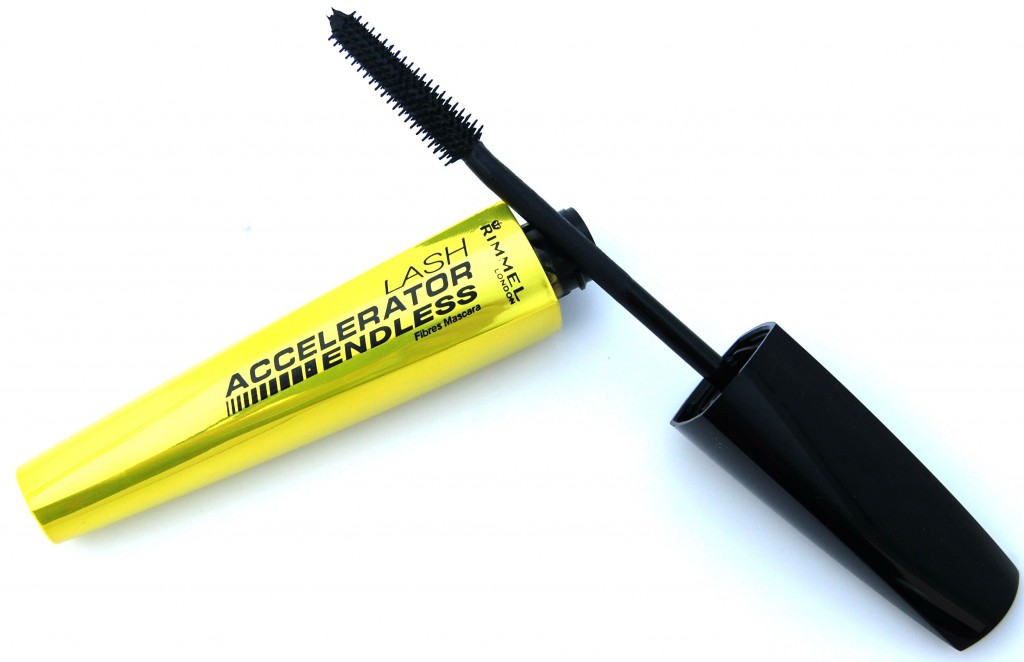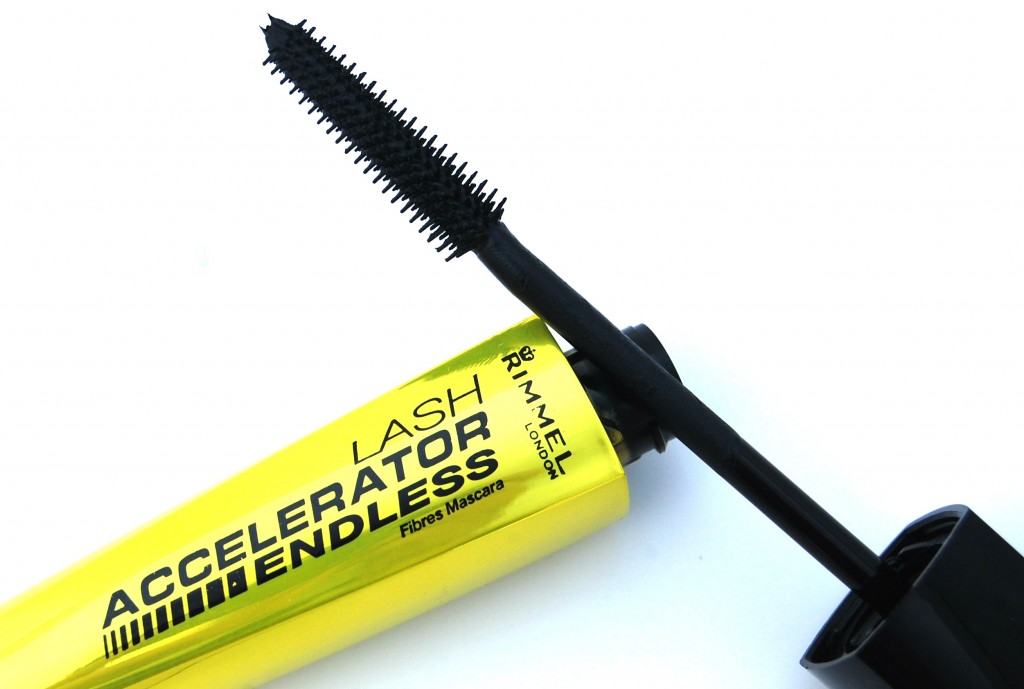 I've been using Rimmel Lash Accelerator Endless Mascara for the past few weeks and am pretty impressed so far. It makes my lashes longer with only 2 coats and it doesn't smudge or flake off half way through the day like some fiber mascaras do; it lasts a good 10-12 hours before I would even consider re-applying. It holds a curl all day, but those looking for volume might want to apply another mascara before applying this one? As like other "growing" mascaras we'll have to wait another two weeks to actually see if my lashes grow/ look any longer. Rimmel Lash Accelerator Endless Mascara will be available at drugstores and mass retailers across Canada starting in August 2013 and will retail for $8.99