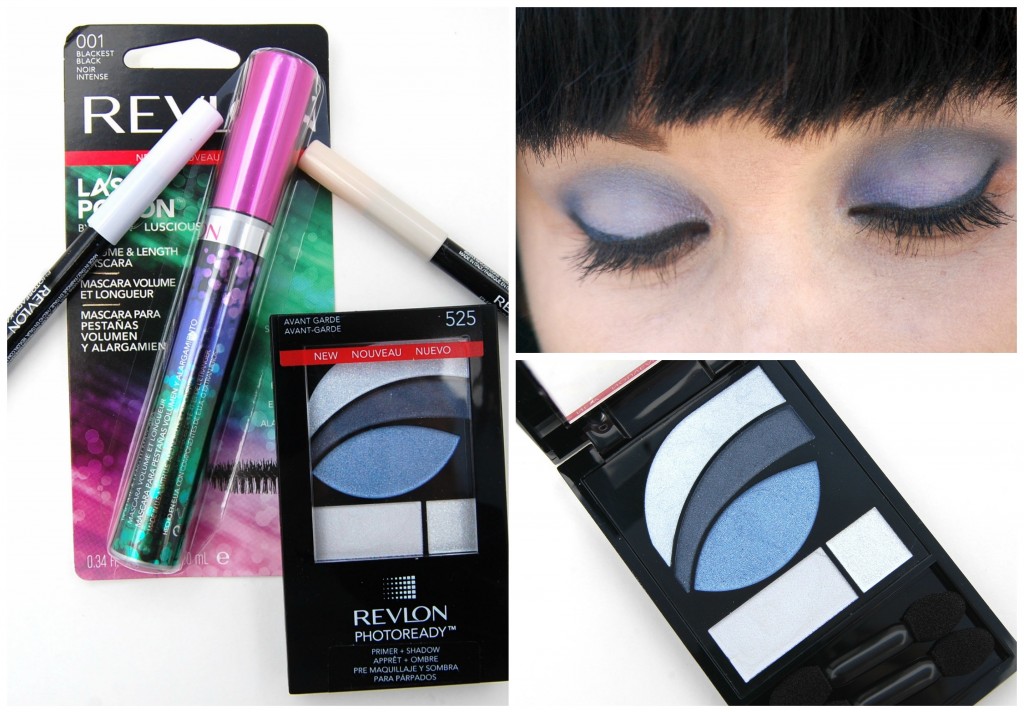 As I look through my makeup collection I notice I don't have a lot of blue eyeshadows or eyeliners, I guess its cause I don't think it works well with my hazel eyes? This summer Revlon challenges everyone to not be scared of blue, yet embrace the colour and take it from the patio to the dance floor in a few easy steps. Jacquie Hutchinson, Revlon's national product trainer says that blue is a "colour that any woman can wear, and every woman should feel comfortable and beautiful wearing". Revlon has taken this bold, blue, smokey eye right off the run way and teaches you how you can archive this look at home with step-by-step instructions. Do you Dare To Wear Blue with Revlon this summer?
You'll be able to recreate this look using only a few Revlon's favourites and will cost you under $45. You'll need Revlon's PhotoReady Prime and Shadow in Avant Garde, PhotoReady Kajal Intense Eye Liner and Brightener in Carbon Cleopatra and Blue Nine and to finish the look pick up Revlon's Lash Potion by Grow Luscious in Blackest Black mascara (review on it here).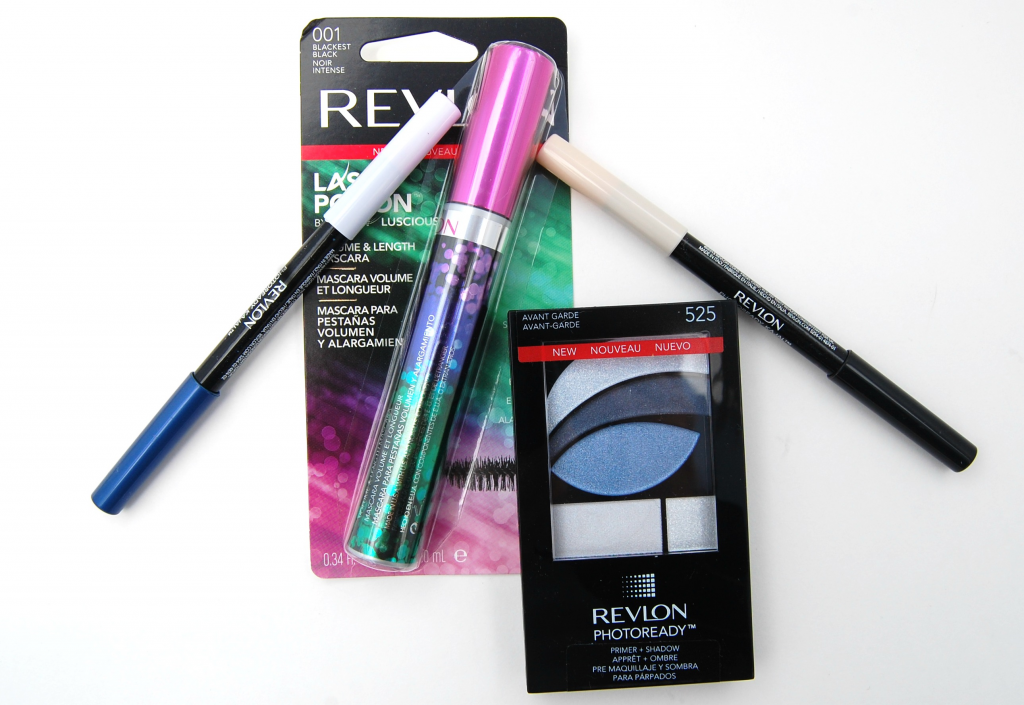 To create a daytime look you're first going to use the concealer to create a flawless canvas on the eyelid followed by the built-in primer on the entire eyelid up to the brow bone. Then with the lightest eyeshadow shade apply it from the lash line to brow and then contour the eye by applying the darkest shade slightly above the crease. Line the top lash line with the black kajal liner and apply your mascara.
To bump it up for nighttime apply the middle shade in the eyeshadow palette onto the eyelid and intensify the colour on the outer edge of the eye by adding another layer of the darkest shade. Apply the sparkly topcoat just under the brow for extra shimmer and highlight and apply the blue kajal liner above the black kajal liner. Line the lower lash line with the black, then layer the blue over top and blend together. Finish with another layer or two of mascara to complete the look.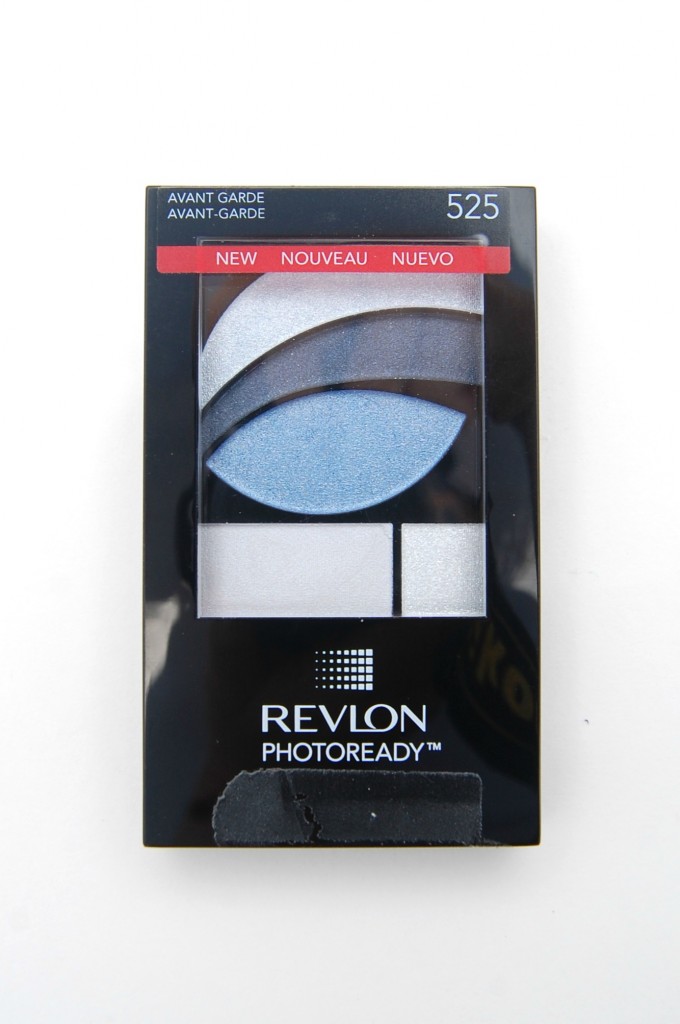 Revlon's PhotoReady Prime and Shadow comes in 8 different colour palettes that range from neutrals to bold pops of colour and each kit includes a lid smoothing primer, three coordinating shadows that can be worn wet or dry and a sparkly top coat to give your eyes some added flare. These palettes are designed to take the guess work out of application and even comes with a "how to" on the back of each package and retails for $12.95.
I was able to create endless possibilities with Revlon's PhotoReady Prime and Shadow palette and get professional results at home thanks to it step by step guide on the back. All shades are highly pigmented, glide on easily and last throughout the day.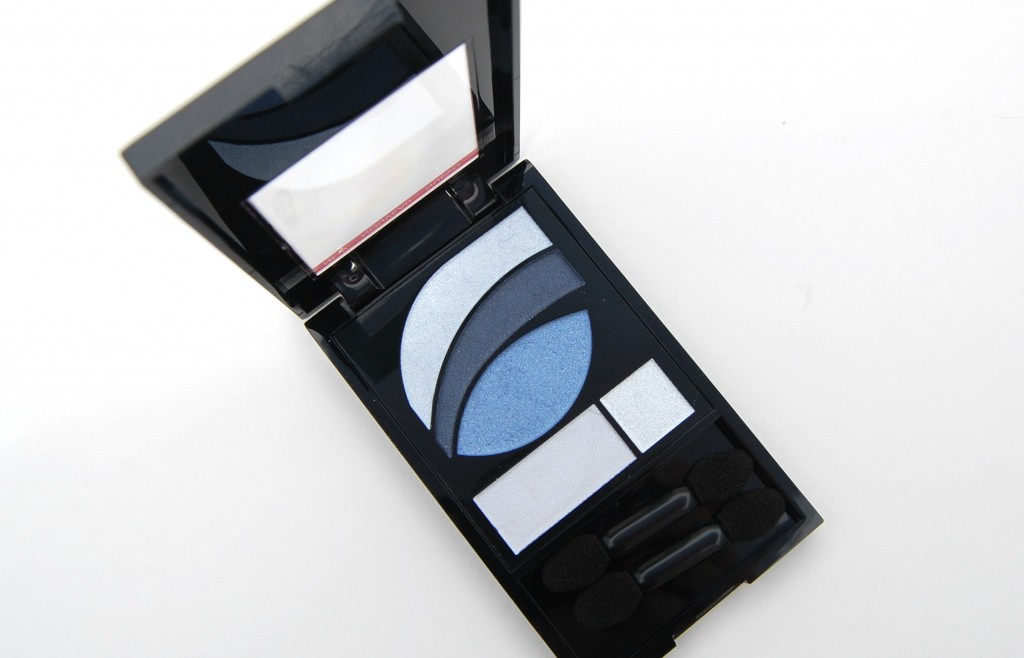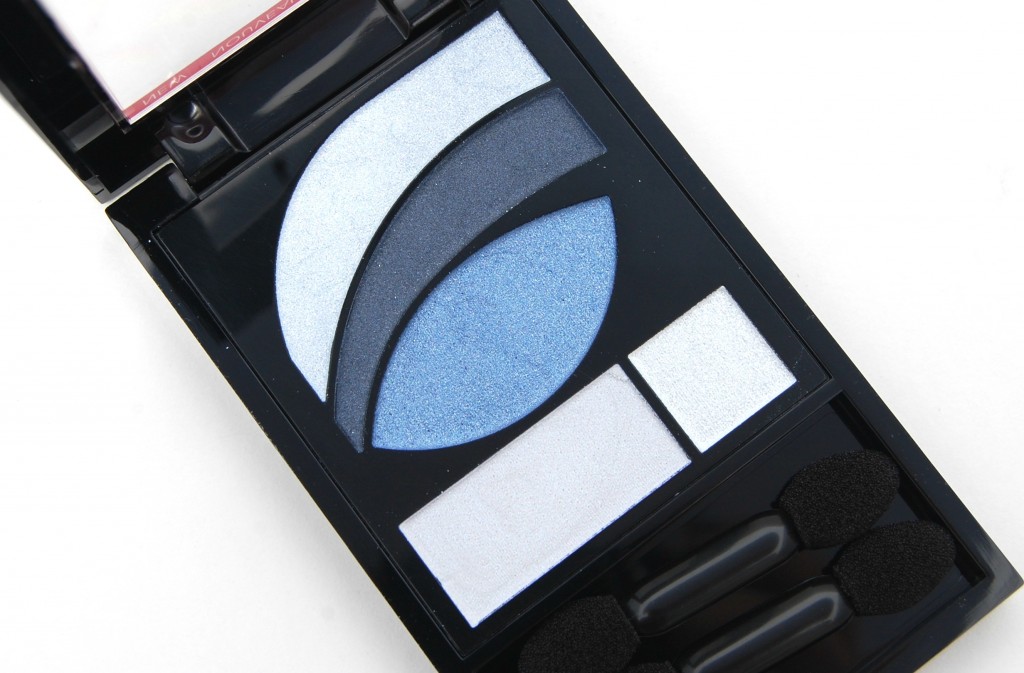 PhotoReady Kajal Intense Eye Liner and Brightener is a dual-ended creamy kajal liner and brightener to help you capture multiple on trend looks all in one. It comes in 2 shades, Blue Nile (blue and blue-white) and Carbon Cleopatra (black and cream) and retail for $9.95 each. The dark end of the liner gives you an intense bold look while the light end brightens and opens up the eyes, worn together both ends will create a smoldering eye effortlessly.
PhotoReady Kajal Intense Eye Liner and Brightener has a creamy formula that glides onto the eyes smoothly without any tugging or pulling, it stays put without smudging and can easily be applied to the inner rim of the eyes without wearing off. The texture is creamy, soft, lightweight and super pigmented.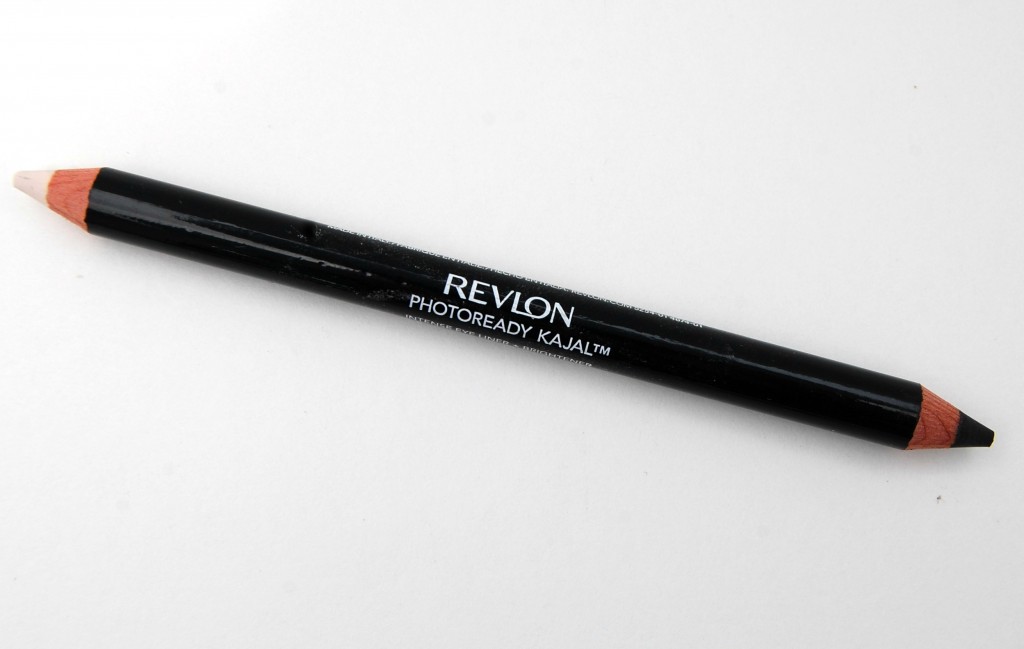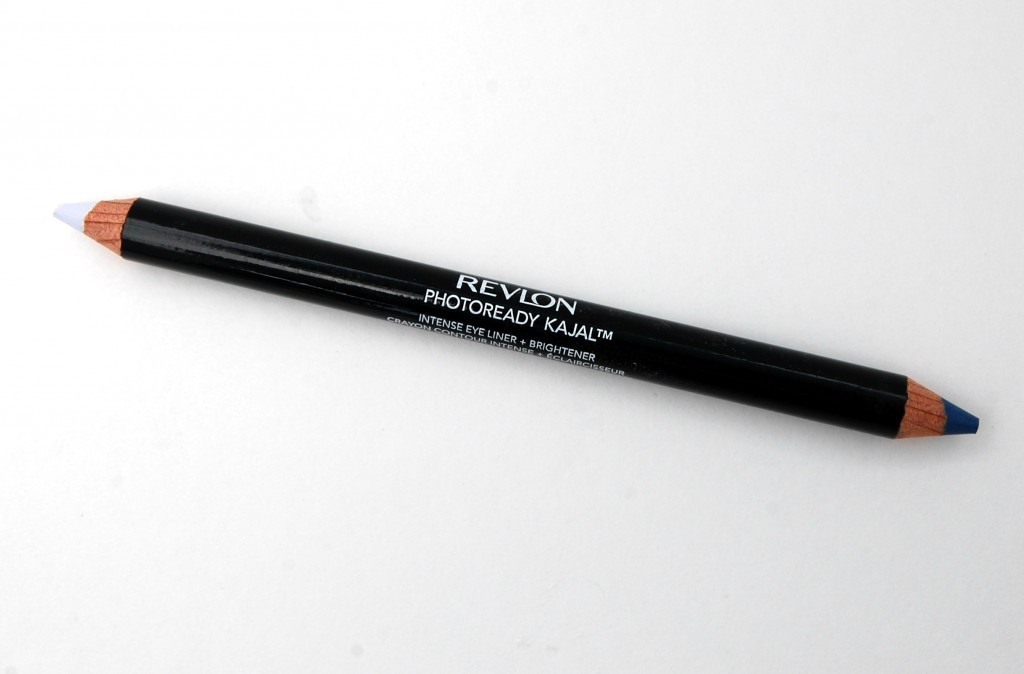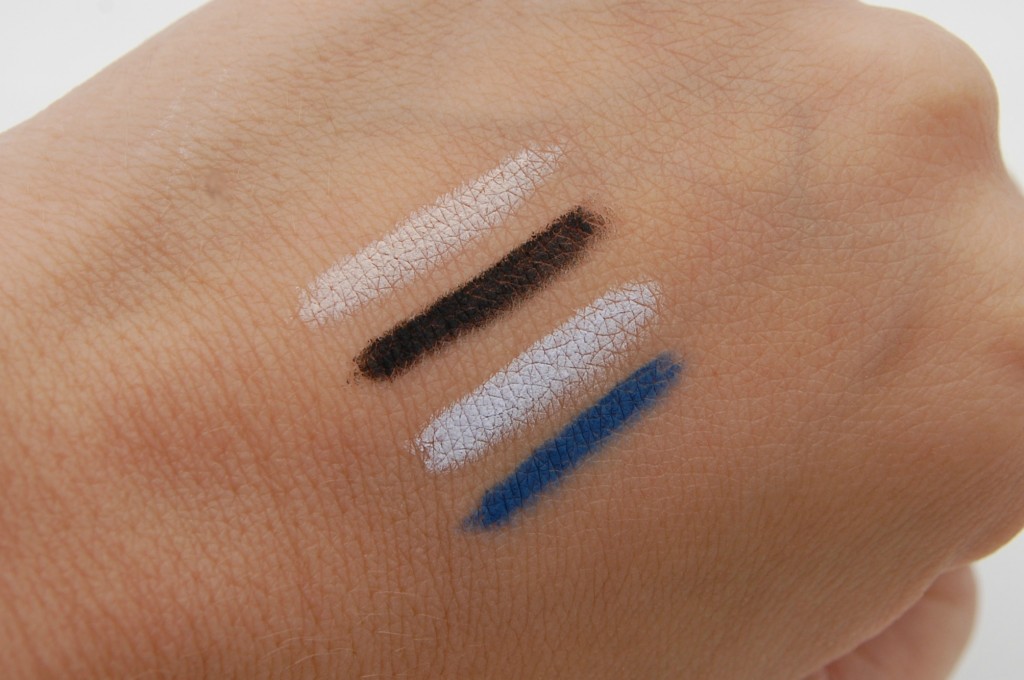 Will you Dear To Wear Blue this summer?