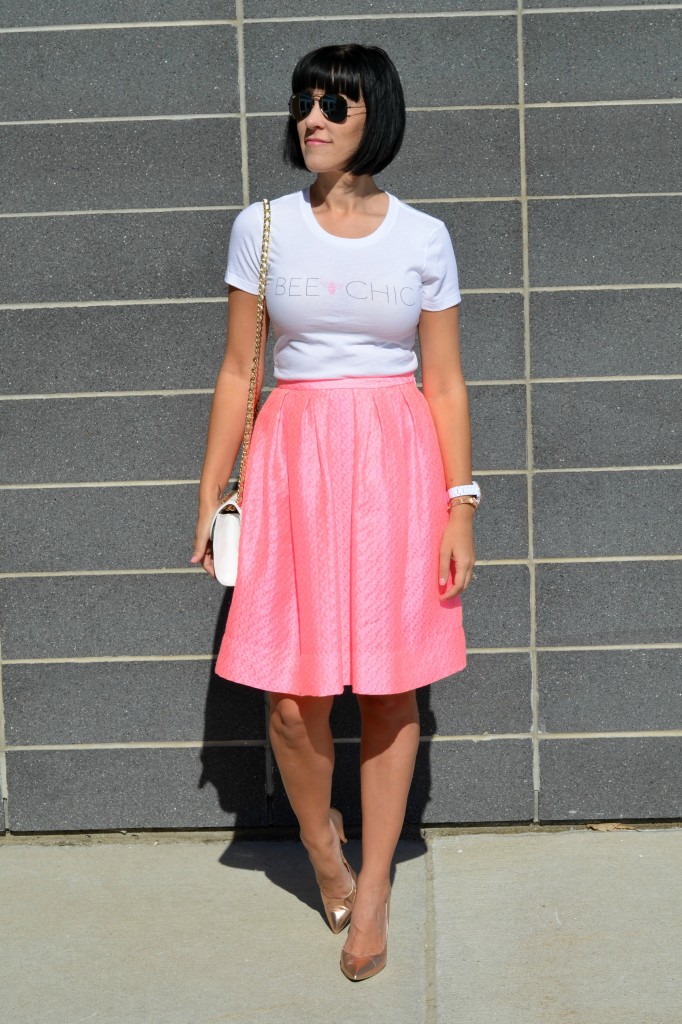 Save The Bees
I'm tickled pink about the latest collaboration between Burt's Bees and Pink Tartan. I'm still obsessed with this Pink Tartan skirt, I've featured it a few times on this fashion blog, and now I have a brand new tee to go along with it. As you know, bees play an extremely important role in the continued health of our eco system, and if you didn't see it, I highly suggest watching my idol, Jerry Seinfeld's The Bee Movie. It talks about how we should be very concerned about the bee colony, not only are bees essential for making honey and beeswax, but more importantly, for their roles in the food production of humanity's benefit. One of every three bites of food that we eat is pollinated. Planting local native flowers ensures that there are places for bees to nest, which is key to their survival.
Together, Burt's Bees and Pink Tartan have created a limited edition #BeeChic Tee and for every T-Shirt sold, Burt's Bees and Wild Life Preservation Canada will plant 10,000 Wildflowers to help support the bumble bees health and sustainability.
This adorable Bee Chic Tee is available at Pinktartan.com, Pink Tartan stores, and Holt Renfrew's H-Project stores across Canada for only $49, which also comes with 2 Burt's Bees 100% Natural Lipsticks in "Iced Iris" and "Tulip Tide".