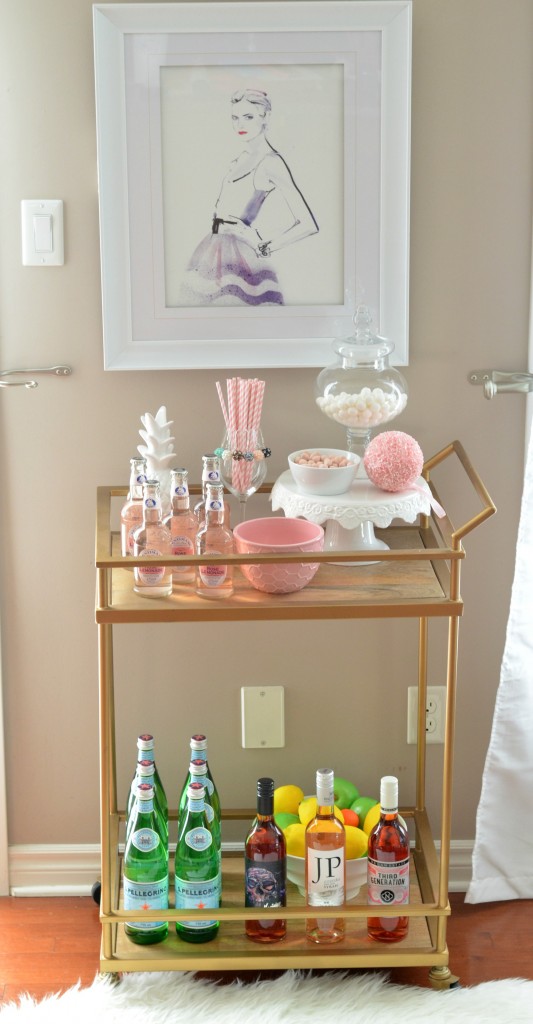 The first thing Derek and I wanted to style when we bought our first home, was a bar cart. Although it's been rolled around into several areas of our house, no matter where its current home is, it's always the focal point of the room. It's usually the first thing you see when you walk into the room and it immediately invites our guests to enjoy themselves while they are with us and is usually a conversation piece.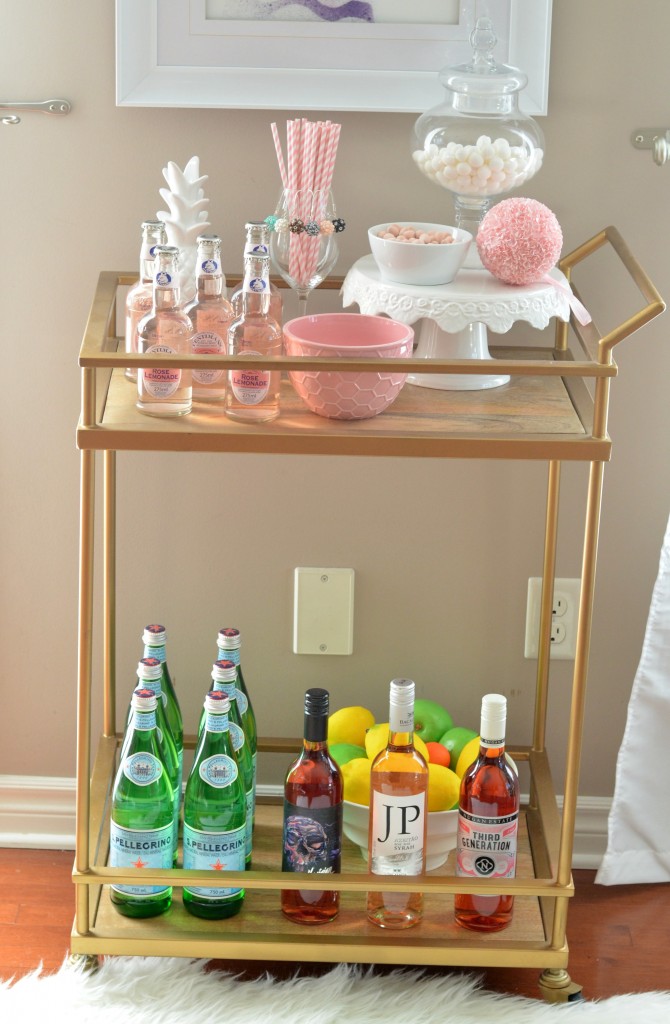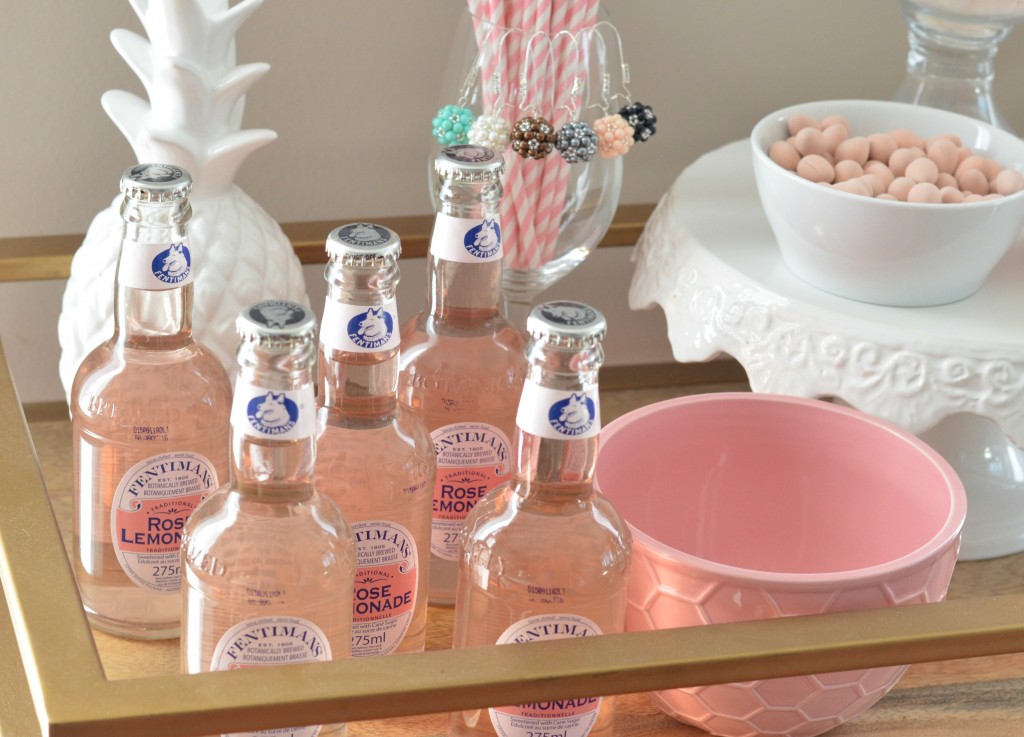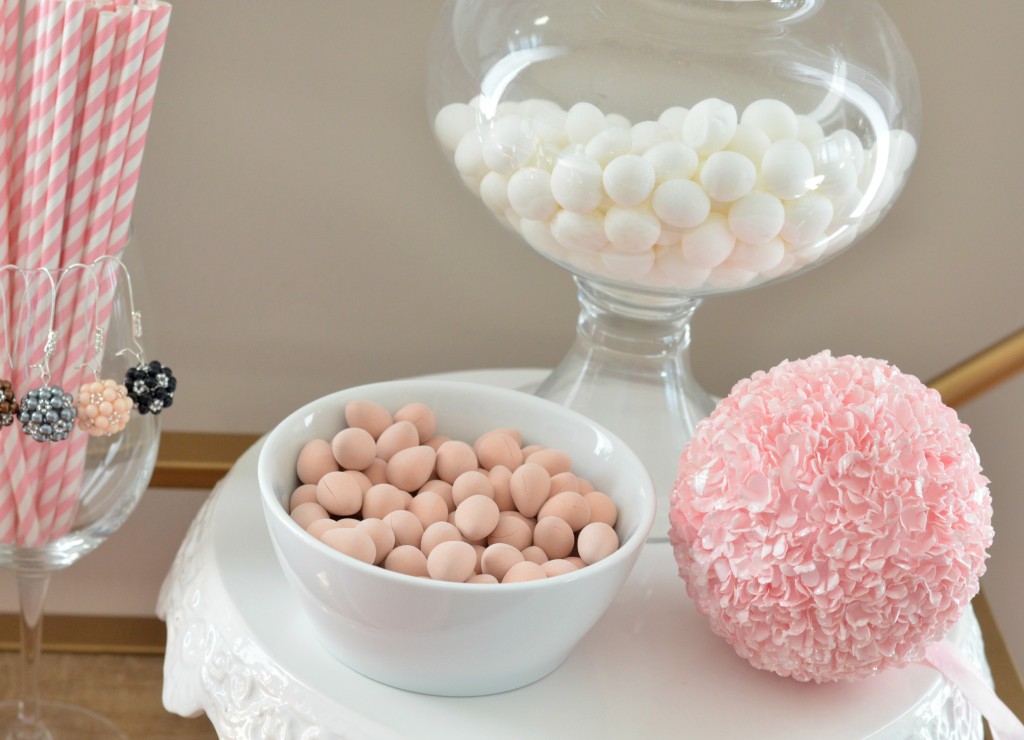 A well-styled bar cart begins with a plan and the perfect cart, of course. I suggest dividing your bar cart into different sections, each area with its own dedicated space. This will help you stay organized, as these specific zones are essential to keeping your glassware, bottles and knick knacks organized. The bar cart should fit your personal wants and needs and house your favourite beverages. If you're a wine connoisseur, stock it with imported wines, if you fancy cocktails, keep it stocked with your favourite liqueurs, or if you're not into alcoholic beverages, you can also style it with root beer, lemonade, sparkling water, cider, sodas, and juices.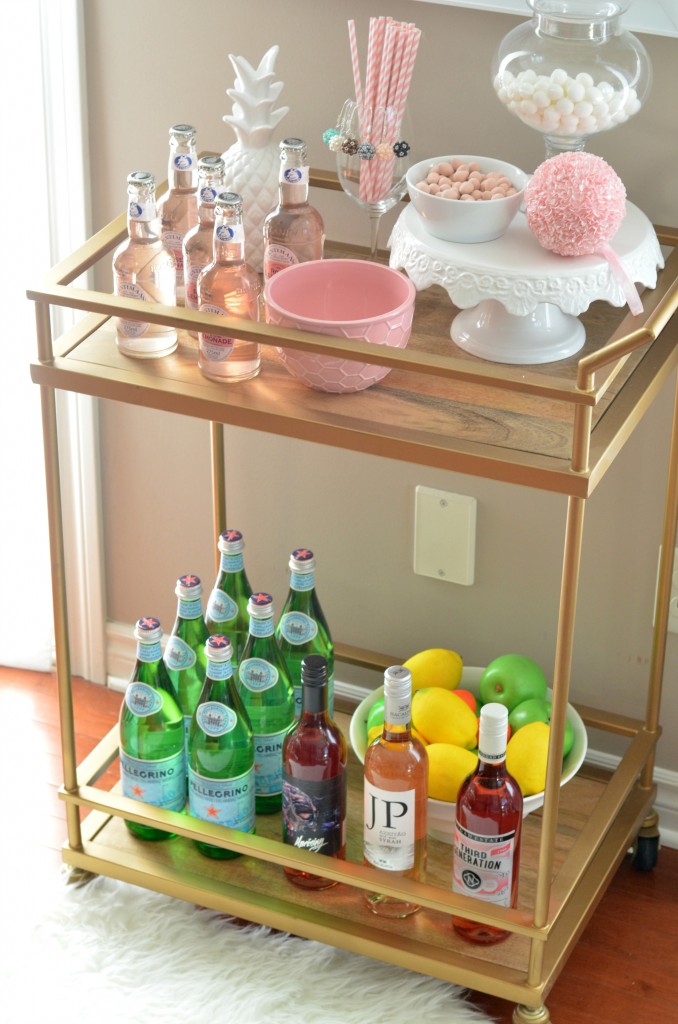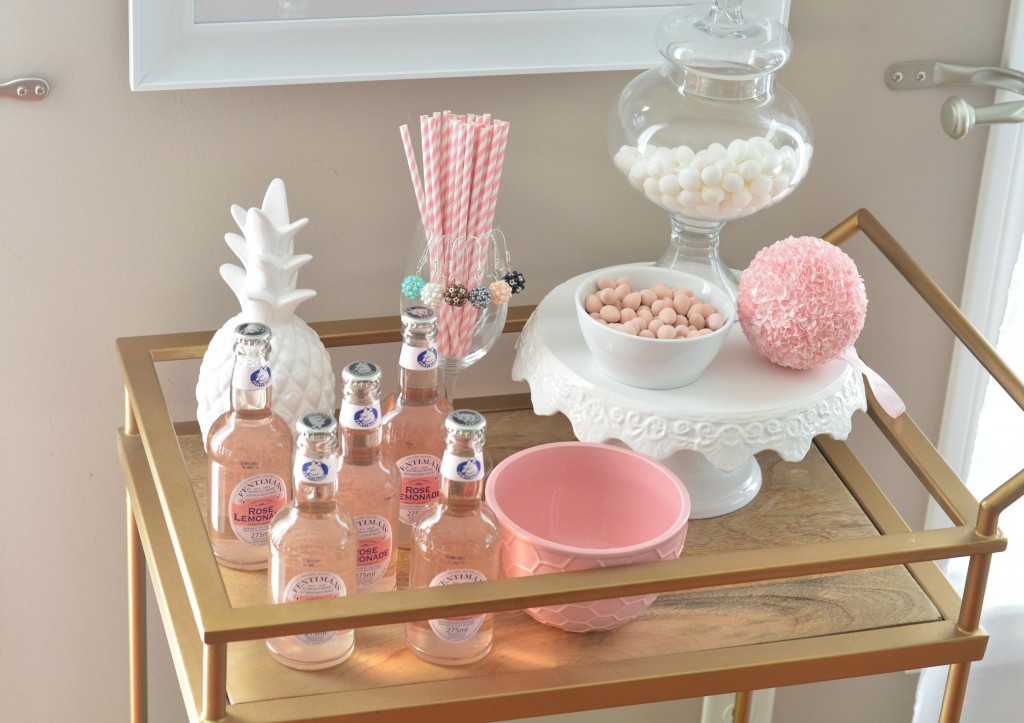 My second tip would be to keep an eye out for pretty packaging. Keep a colour theme in mind and play off those shades. Try mixing in distinctive prints, patterns and textures to help ensure you have a perfectly styled bar cart. Think colourful printed napkins, bold and unique bottles, metal trimmed glasses and any other custom creations you want to add in to help make it your own.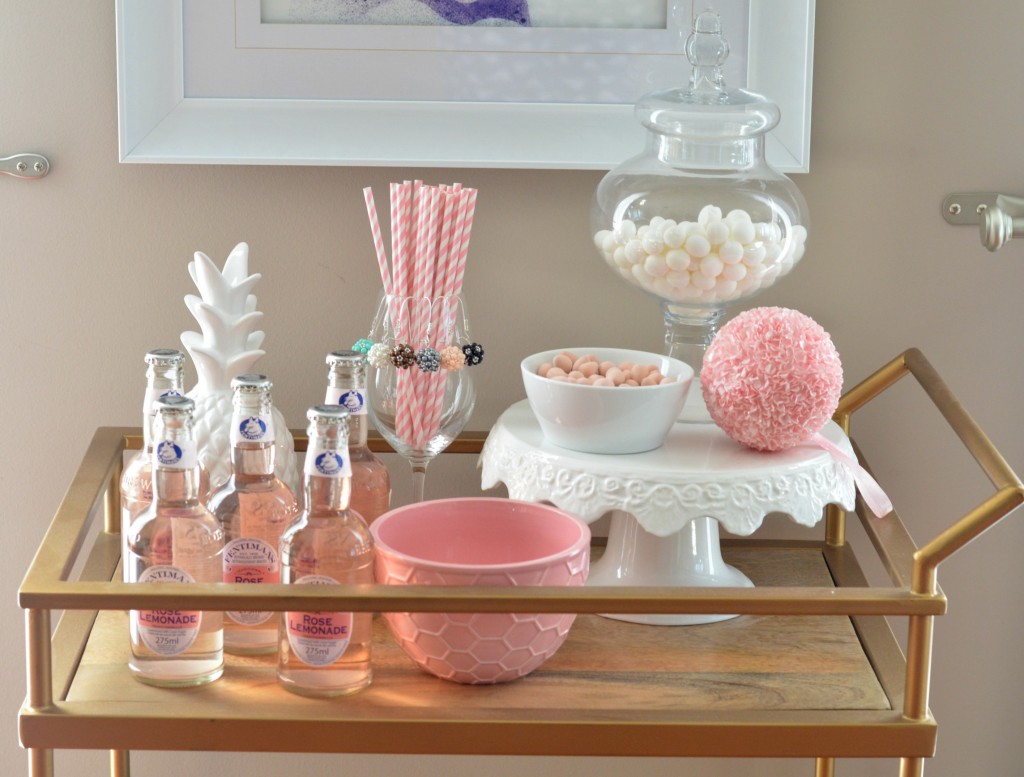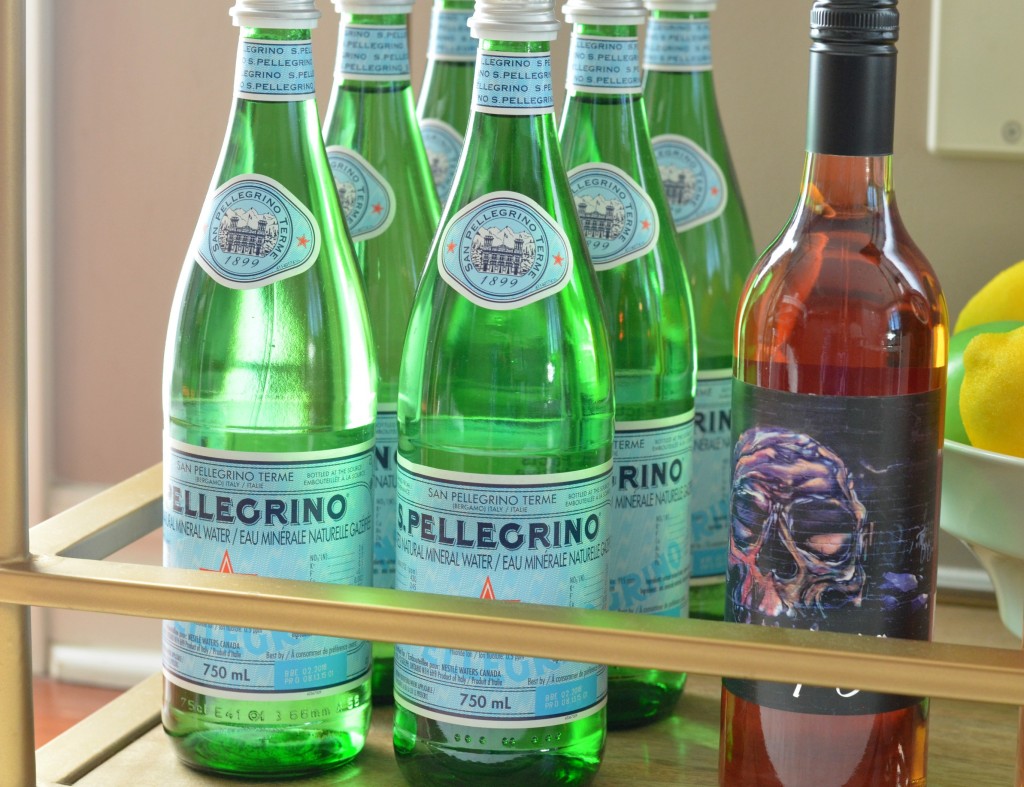 Third tip, show it off. Breakout those one-of-a-kind, speciality glassware or fancy dishes that have been sitting in your cupboard for months, just waiting to be used. Now's the time to showcase those vintage pieces, favourite mixers and fancy wedding plates.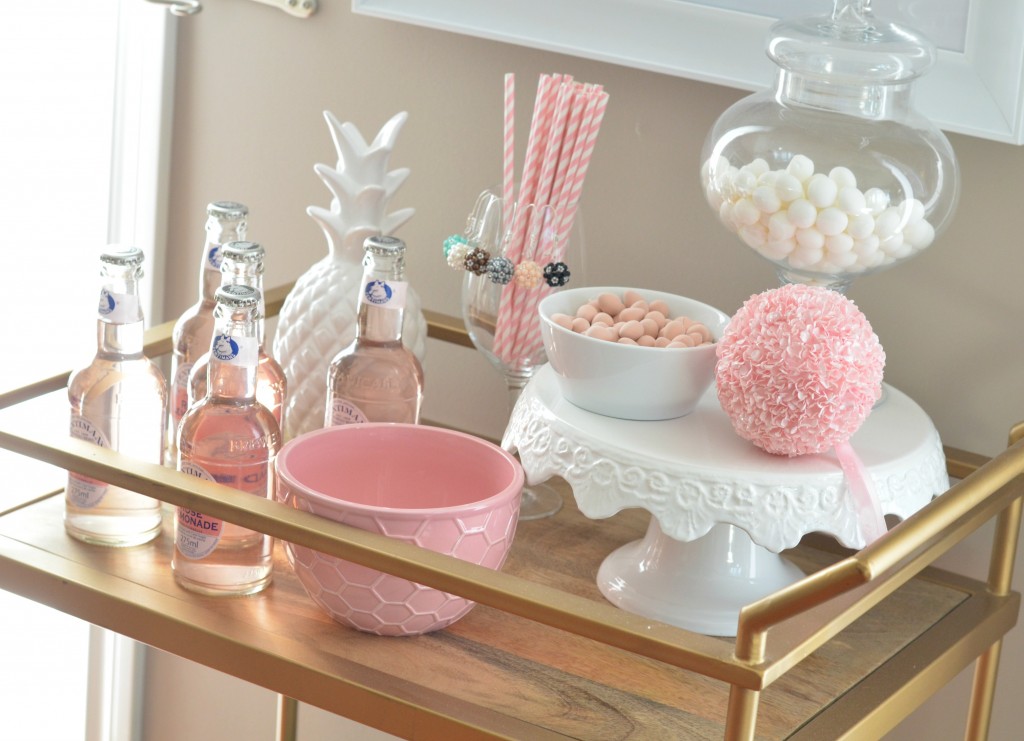 Fourth step, finishing touches. Try hanging a statement mirror, artwork or painting above the cart to add both height and visual interest. Most importantly show off your personality and unique style and just have fun with your cart. Don't be limited, switch it up with the season, occasion, or as your taste changes and evolves.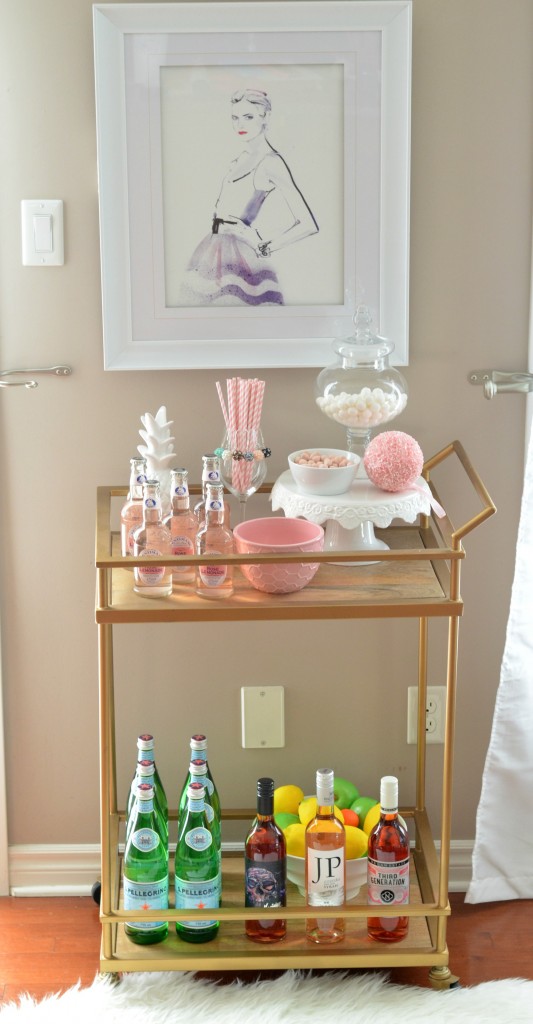 Of course no bar cart would be complete without a few bottles of wine, and this year, spring is coming up rosés, which just so happens to match my cart perfectly. My top 3 favourite wines at the moment are JP Azeitão Shiraz Rosé, an enhanced floral wine with good acidity, structure and a fresh and summery finish, Nugan Estate Third Generation Shiraz Rosé, a light and refreshing cherry and raspberry wine with a crisp and lively finish and Nugan Estate Uprising Shiraz Rosé, a subtle ripe strawberry, fruity wine with an acidic and cleansing finish.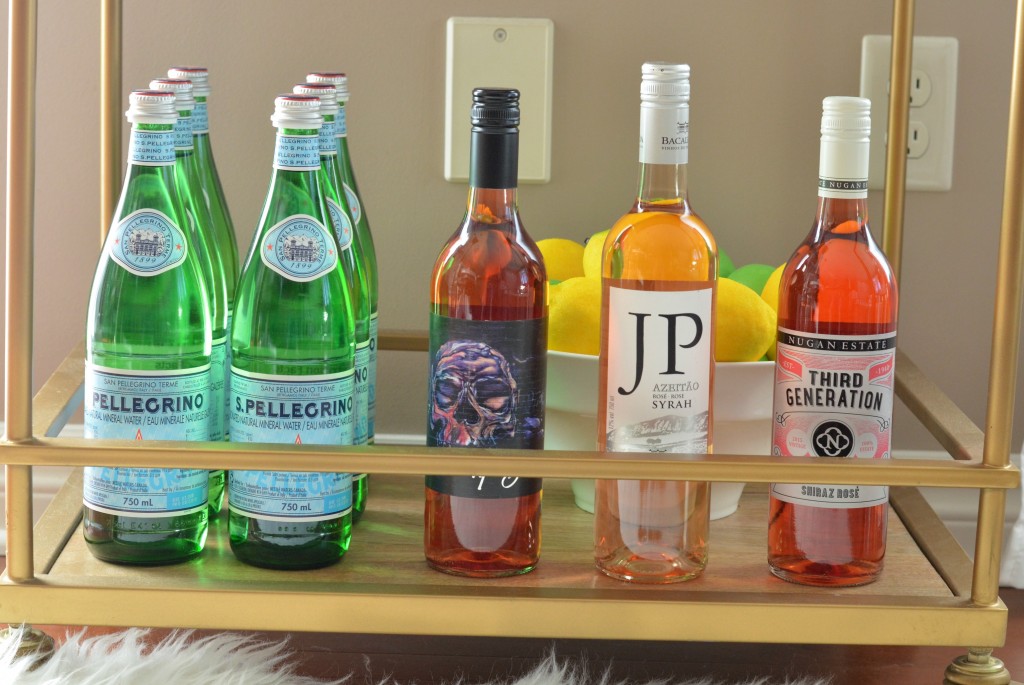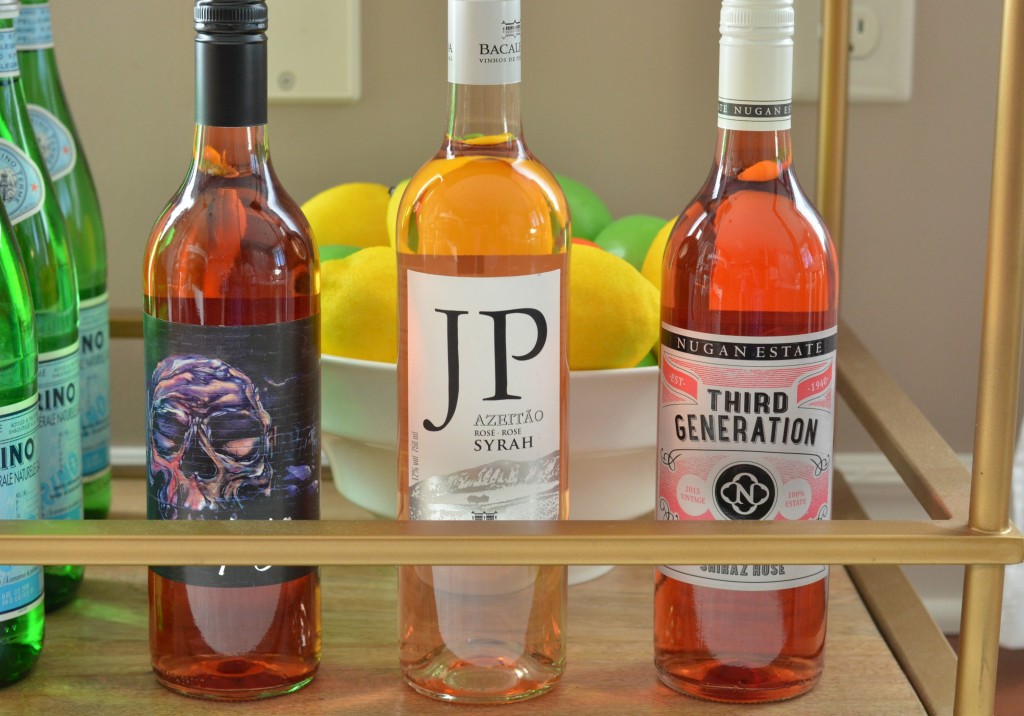 It's all about the finishing touches, and if your friends are anything like mine, after a few glasses of rosé wine can't seem to keep track of whose glasses is who. Little Orbs' exquisite hand-crafted wine charms are not only gorgeous, unique and one-of-a-kind, they help you to keep track of your glass (all you have to do is remember your colour). "Nothing is more elegant than perfect spheres sparkling in the light … dangling off wine glasses at your next party", so make sure to pick up a few of these vibrant beaded charms that instantly add a touch of glamour to your cart.