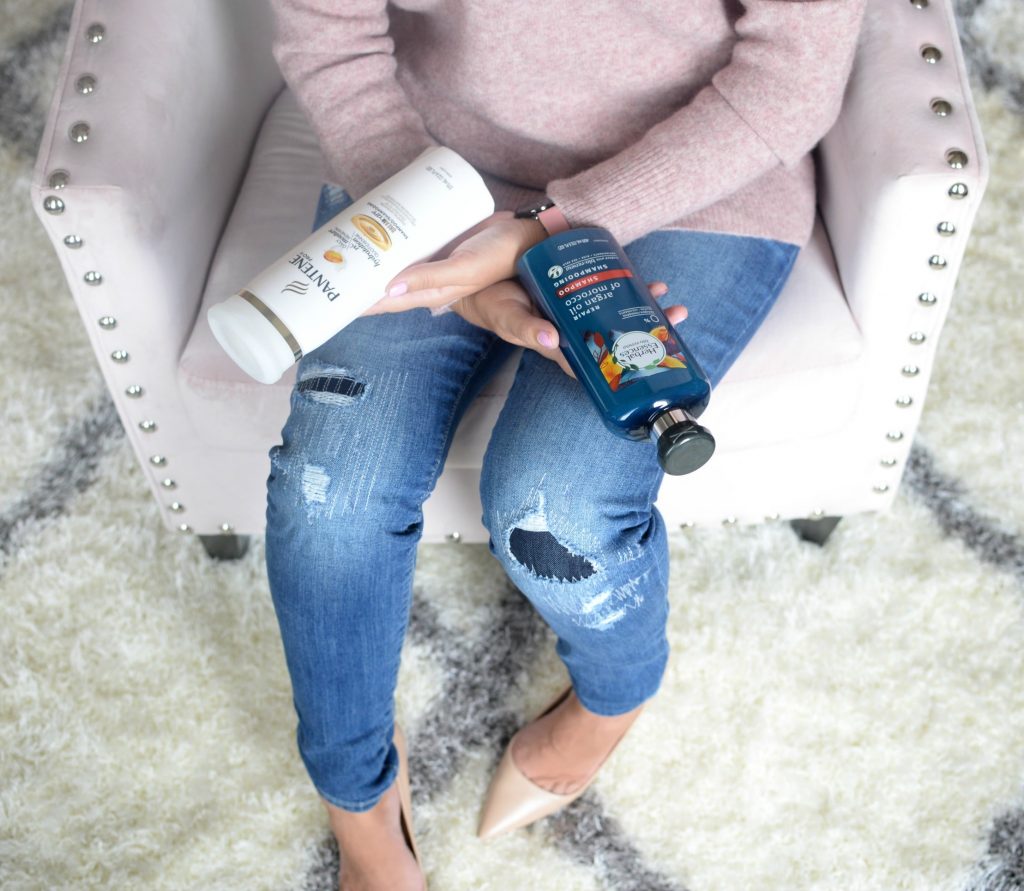 The last thing we want to do crisp, fall days is spend hours fussing over our hair. That's why, many of us tend to grow our bangs out, let our hair air-dry and embrace our natural beachy waves. That being said, we don't always want to rely on hats and baseball caps to cover up our dirty and unwashed hair. The changing temperature can damage your strands, not to mention the UV rays, salt water (if you're lucky enough to get away this season) and the rain. These factors play a huge role in how your hair looks and feels. It can lead to pool-hair, fried scalps, damaged hair and even frizzy, dried out stands. In hopes of getting your hair back on track, and looking healthy, shiny and fabulous, I'm sharing my must-have fall shampoos for fall.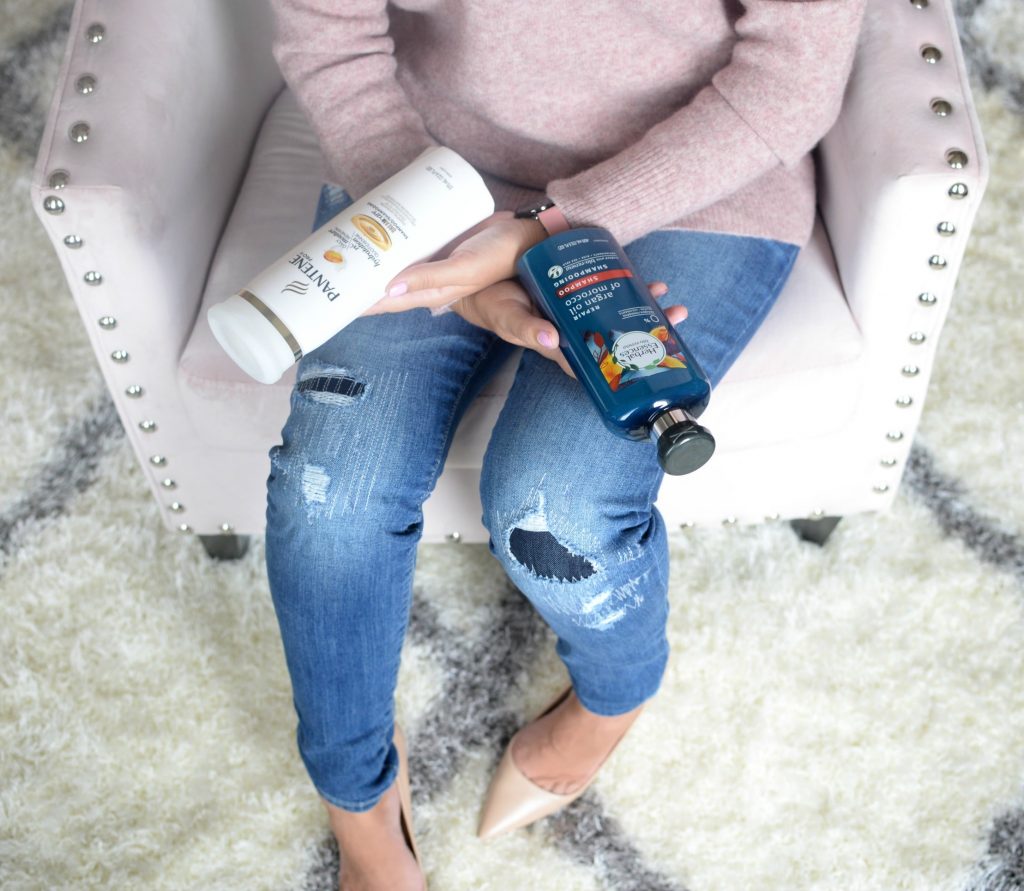 Nourish your hair back to strength and silkiness with Herbal Essences Repair Argan Oil Of Morocco Shampoo and Conditioner. This hydrating duo will instantly restore damaged hair caused by colour, heat styling or chemically processed treatments. They gently and effectively cleanse and condition each strand for nourished, more manageable and stronger hair. It's infused with antioxidant-rich argan oil that helps to mend broken stands and dead ends to instantly restore elasticity, moisturize and add mega shine. This daily care team offers both moisture balancing that's safe enough to use daily to promote healthy, softer hair. Its replenishing nutrients help to not only protect and maintain hair's natural moisture balance, but it strengthens each strand over time.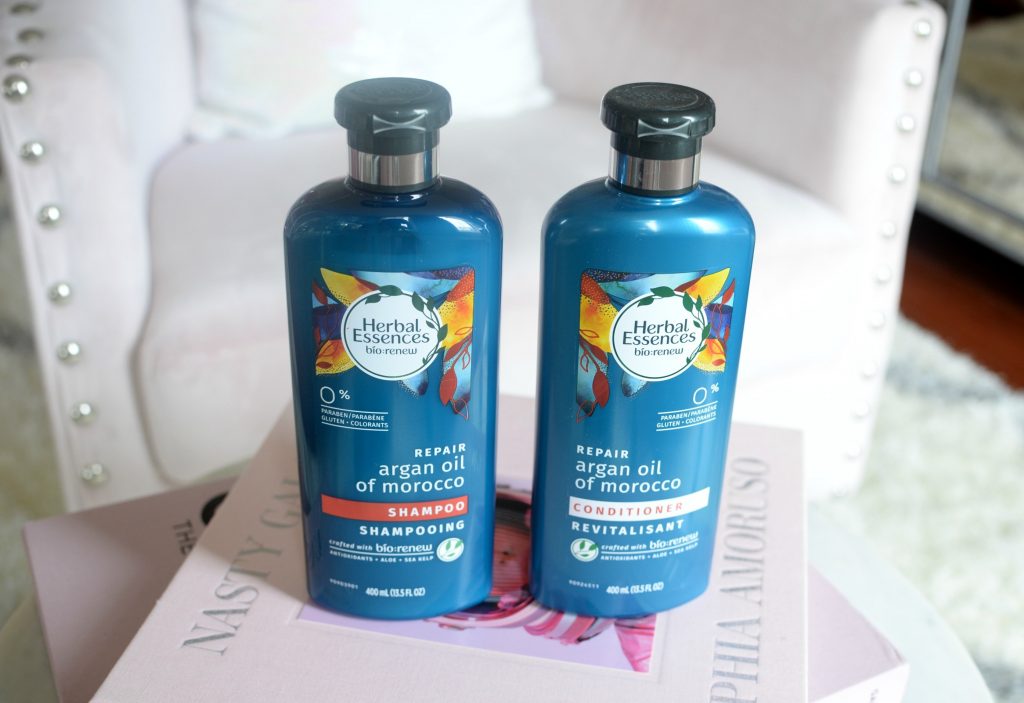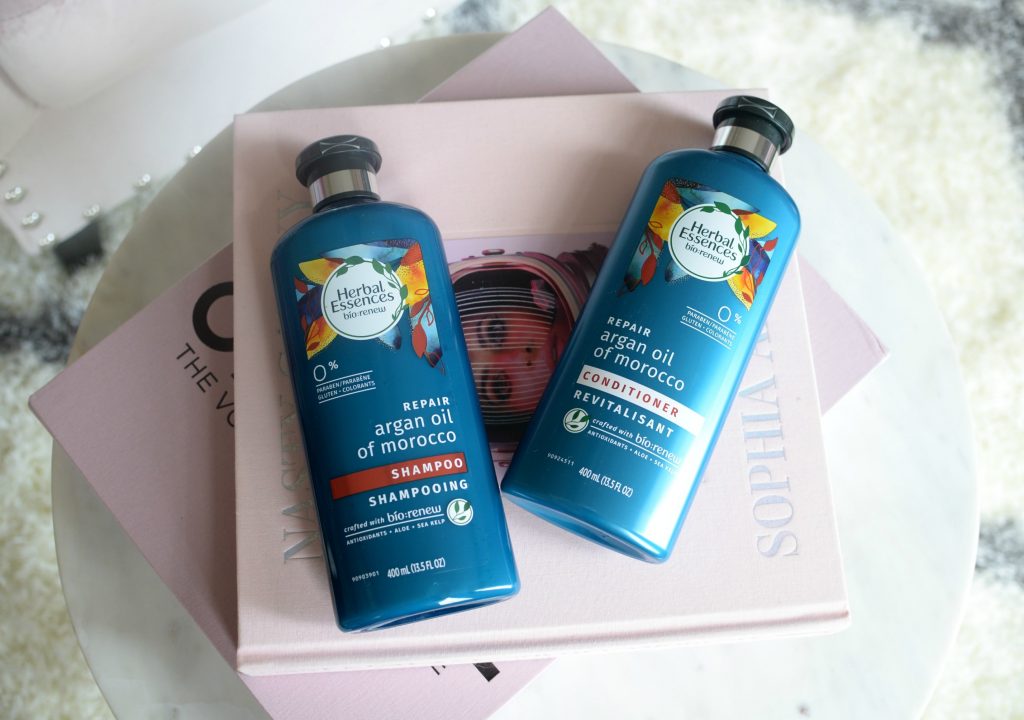 Much like the Herbal Essences Repair Argan Oil Of Morocco Shampoo and Conditioner, the new Garnier Fructis Clean & Fresh Fortifying Shampoo and Conditioner helps to strengthen the hair from the inside out. It's used in conjunction with proteins to help reduce breakage from weak, chemically processed hair. It helps to smooth even the finest of hair in order to reduce split ends and fly-a-ways.  It will help to temporarily add proteins back into the hair, which are stripped during colouring. The amazing duo helps to revitalize and nourish each strand for stronger, healthier and more manageable hair. They gently cleanse the hair and scalp, while repairing damage. It helps to increase hair's resistance to breakage, while improving moisture. Its sweet and refreshing grapefruit aroma is quite invigorating in the morning and helps jumpstart your day.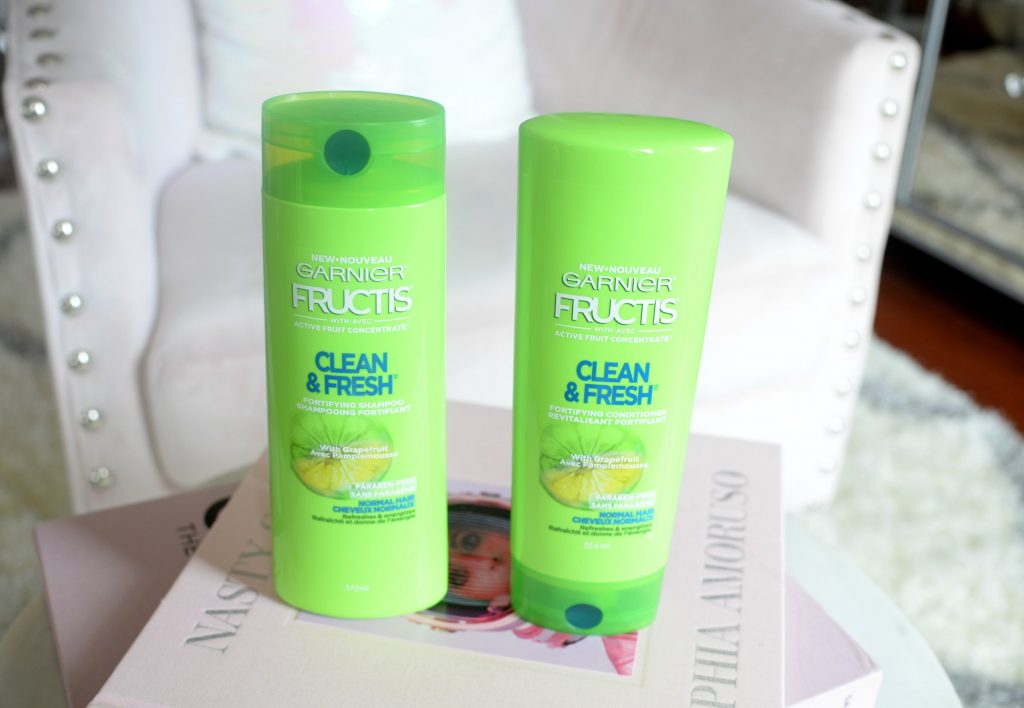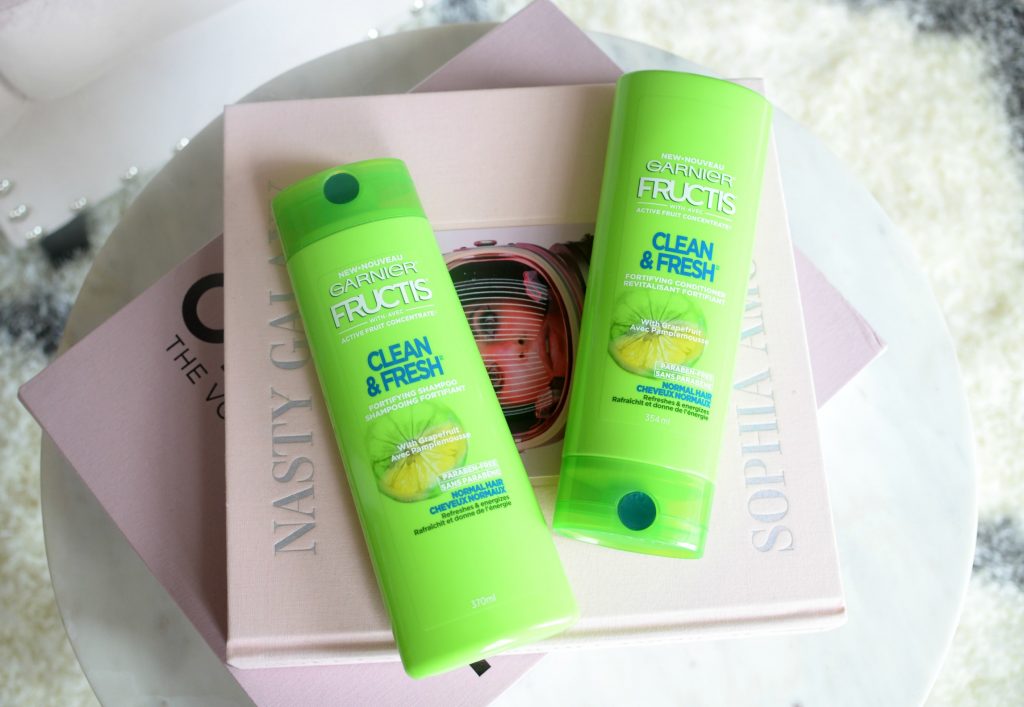 Dry skin can cause flakiness on both the skin and scalp. To help combat the white flaky foes and soothe redness and irritation, reach for Head & Shoulders Smooth & Silky Shampoo and Conditioner. This magnificent duo helps to add a ton of moisture back into both the hair and scalp. It contains zinc pyrithione, which helps kill fungus and bacteria on the scalp, to slow down shedding of dry skin cells. After a single use, hair and scalp will be left considerably less dry and itchy. It helps to eliminate dandruff and relieves irritation, by providing your stands with some much-needed moisture, without leaving your hair looking greasy or oily. The team does an amazing job at removing product buildup and daily grime for a clean, nourished scalp.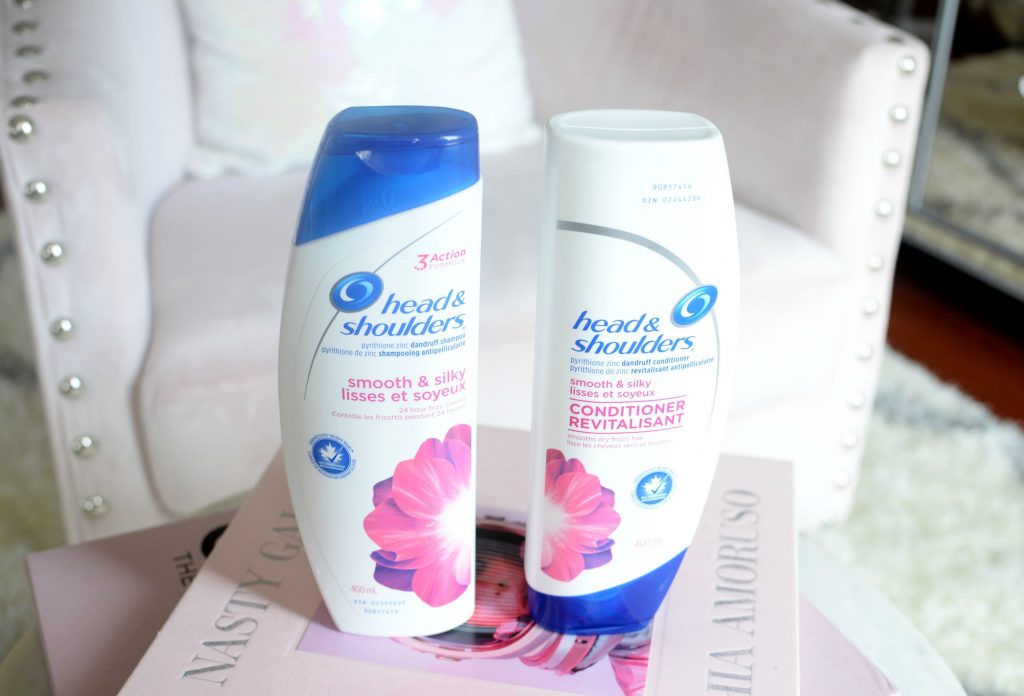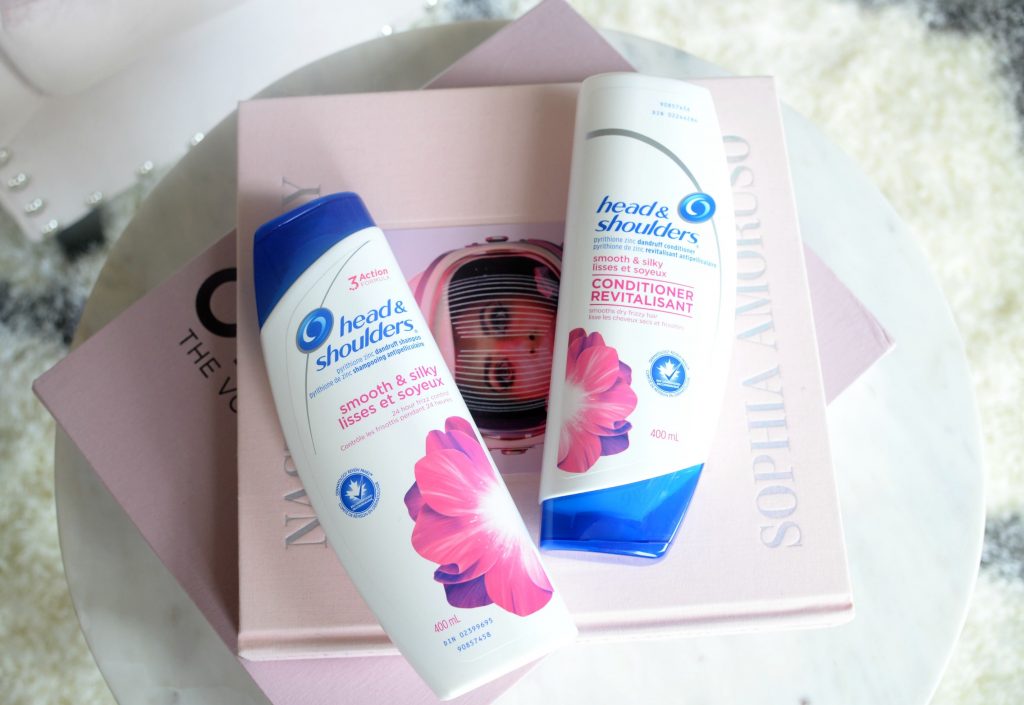 Constantly colouring and heat styling your hair can cause your hair to become brittle, dry, weak and prone to breakage. The Pantene Pro-V Daily Moisture Renewal can help bring your hair back to life. Its rich and creamy formula gently cleanses your locks without stripping it of inherent moisture. Both rinse clean away and actually help to add mega volume and body. Dehydrated hair tends to look limp and flat, but using these both together help to add a burst of natural volume where you need it. Its ultra-rich nourishing formula helps to promote healthy hair growth and reduce breakage overtime. Although it's not recommended to wash your hair daily, this moisturizing team keeps locks looking full and clean without weighing it down or leaving it looking greasy.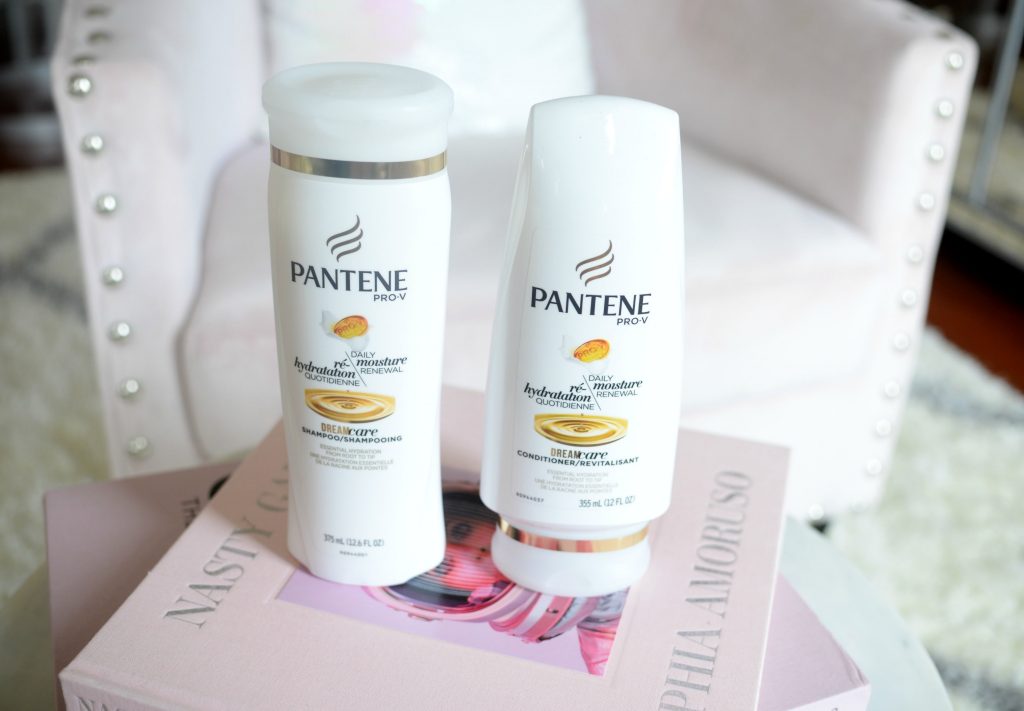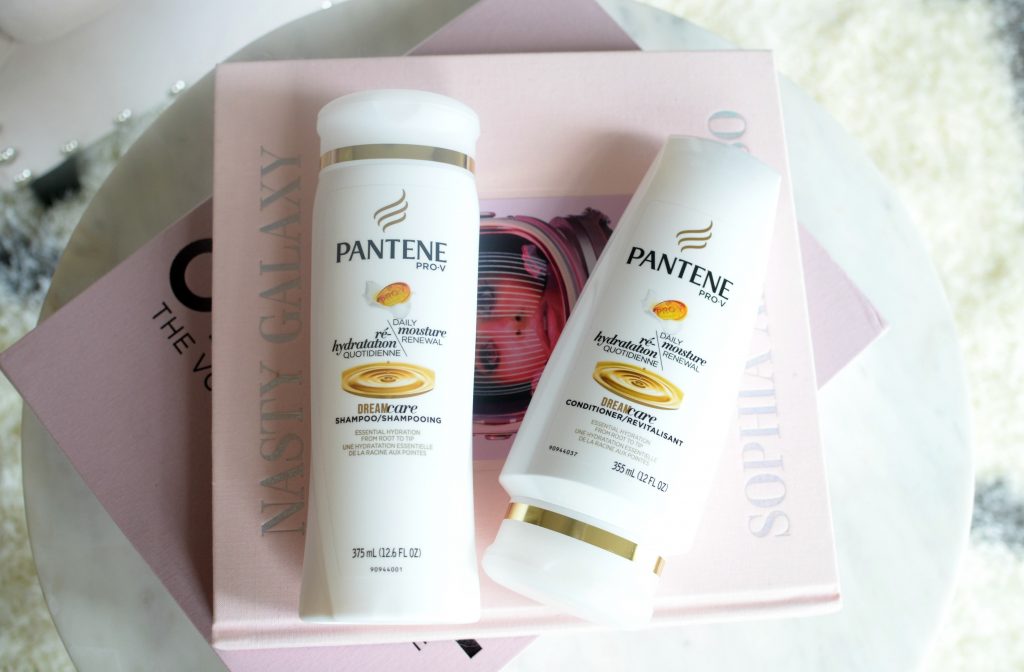 Garnier Fructis Damage Eraser Fortifying Shampoo and Conditioner is formulated with an exclusive blend of citrus protein, vitamins B3 & B6, fruit and plant-derived extracts that help to strengthen hair overtime. It helps to combat dryness and breakage, while transforming weak strands into shimmering, stronger-feeling strands. It helps to repair and strengthen each strand's natural protective layer for beautiful, radiant results, in as little as a few days. It delivers optimal hydration where you need it most, transforming brittle hair into noticeably soft, smoother hair. It helps to eliminate frizz and fly-a-ways for natural movement and bounce. As an added bonus, it has a refreshing tropical scent, like fresh pineapple and melon.