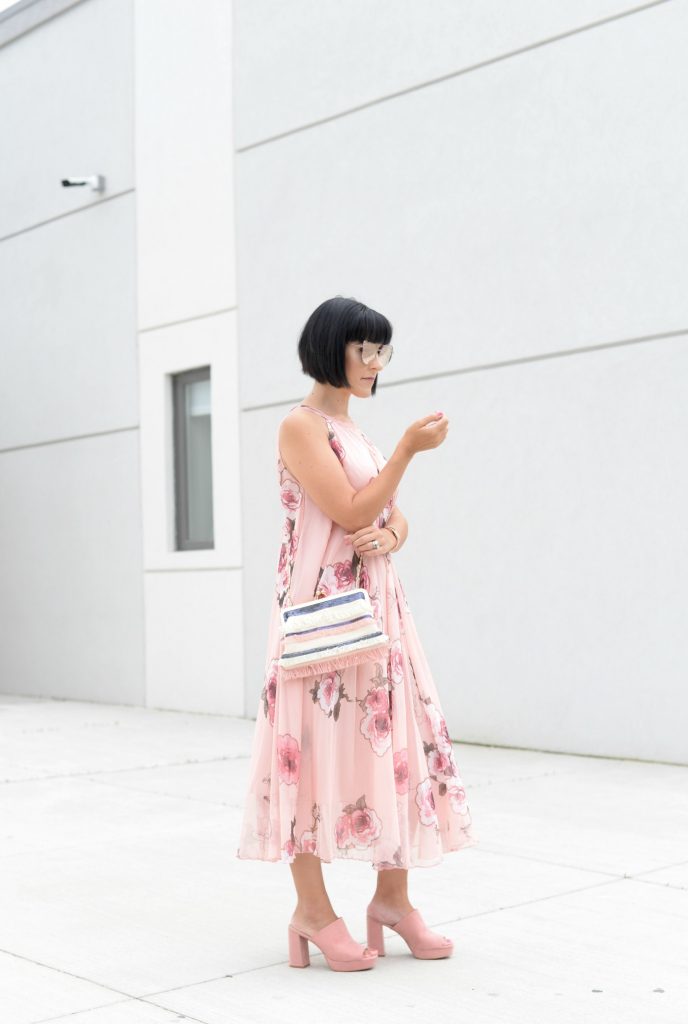 This fashion blog has always been about bringing your stylish looks for less. I've never been one to spend hundreds of dollars on a single piece of clothing, unless it's for a special event or a new designer handbag. Just because I don't' splurge on expensive high-end pieces, doesn't mean I don't want to look trendy and fashionable. Today I'm sharing some tips on how to dress well on a budget. Sharing some tips on how to shop online, while still managing to get that desired look without the expensive pricetag. 
I get a lot of daily inspiration from celebrities, but those outfits, while although may look inexpensive and basic, usually cost upwards of thousands of dollars. You can easily recreate a posh celebrity look by breaking the outfit apart. Start by determining the colour palette, the fit, the style and focal point and then think about which pieces you already have in your current wardrobe that are similar to those pieces.
As much as I love colour, solid shades usually look more polished, sleek and high end. By having a solid neutral collection in your wardrobe you can really maximize your looks. I also find that when you start to play with colour, prints and texture, on a less expensive piece, the quality usually isn't up to par and can tend to look cheap.
When purchasing less expensive pieces, the quality of the material is usually less, so I highly suggest going up a size to ensure a more fashionable fit, even after washing. This also goes hand in hand with sticking to classic fits. One of the reasons why you're paying a high price tag on designer clothing is the craftsmanship that goes into every piece. They pay attention to detail, linings and stitch work, whereas budget friendly options are usually done by machines and may not be tailored to your unique figure.
Have fun with accessories. You'd be surprised how a cheap necklace from Forever 21, a chic hat from H&M or a statement ring from Aldo can take your basic and plain outfit to an entirely different level.
Finally, the key to building that perfect wardrobe on a budget is to know when to invest your money. Splurge on pieces that are timeless, items that you can wear a ton of different ways and things that you'll reach for daily. I like to invest in a good handbag, it's something I'll have for years to come and can instantly update my look and make it appear more high-end. I tend to spend less money on trend pieces that I know will only last a season or two.
Chicwish is an excellent place to start when you're looking for high-end quality pieces on a budget. I found this adorable Pink Rose Panache Maxi Slip Dress for only $70, but it looks way more expensive.
What I Wore- Dress- Chicwish, Sunglasses- Forever 21, Clutch – Neiman Marcus, Watch- c/o Christian Paul, Bracelet- c/o Sears Canada, Heels- H&M