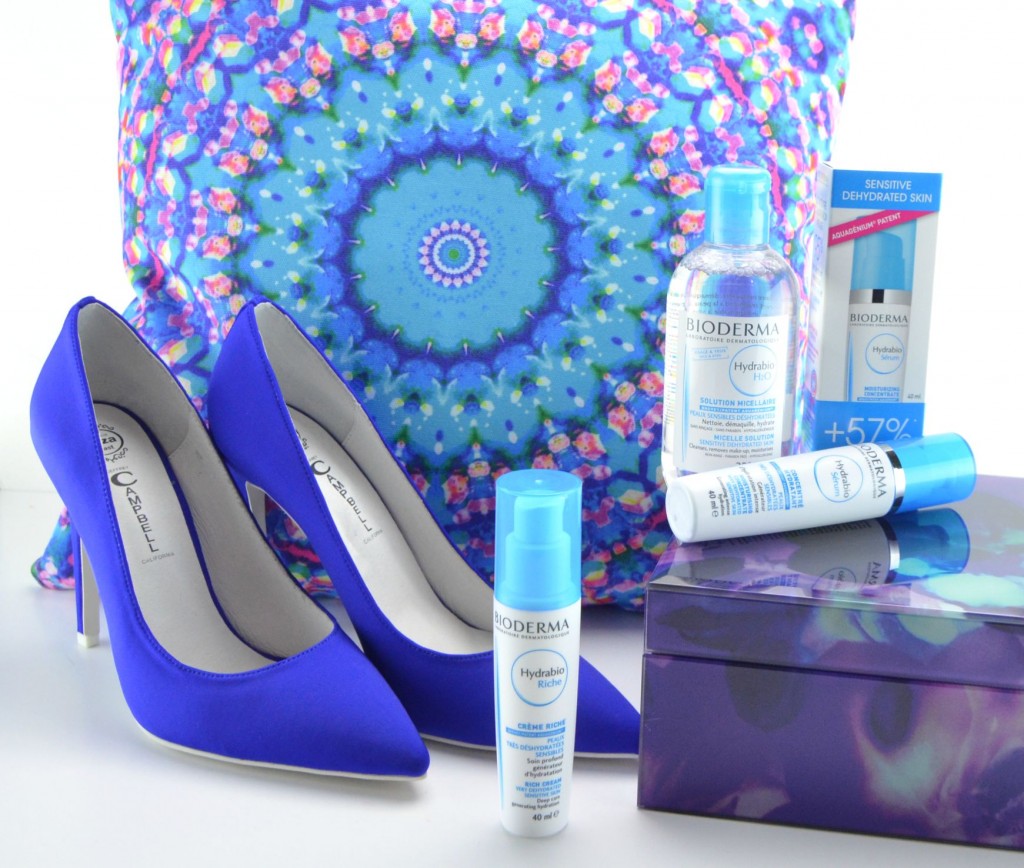 Dehydrated sensitive skin
You may remember a few weeks ago I had the pleasure of sitting down with the CEO of Bioderma, Mr. David Durand, to chat all things beauty. He talked about how everyday pollution, stress and weather can play an important role on how our skin reacts and how it becomes dehydrated, uncomfortable and even more sensitive. It disrupts your skin's natural cell turnover and in return, no longer knows how to deeply generate or retain the water it needs to stay balanced. He went into more details about the benefits of the Hydrabio line and how perfect it is for those with dehydrated and sensitive skin. The star of the show would have to be the Bioderma Hydrabio Sérum. It instantly provides moisture to give the skin a smooth and soft texture, while restoring radiance.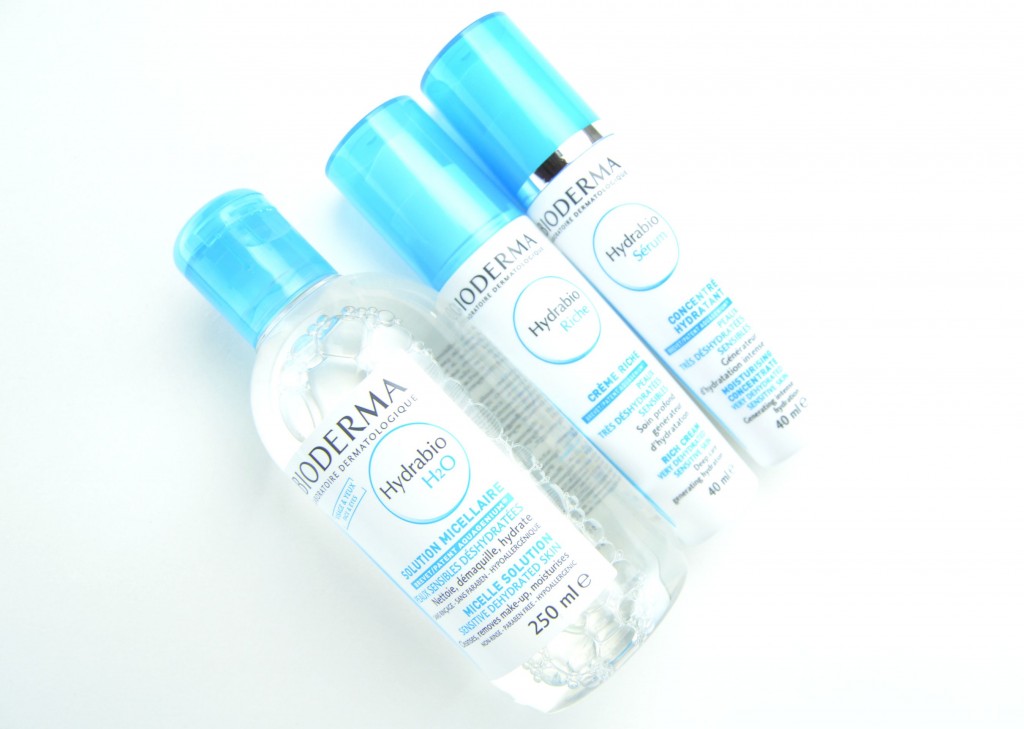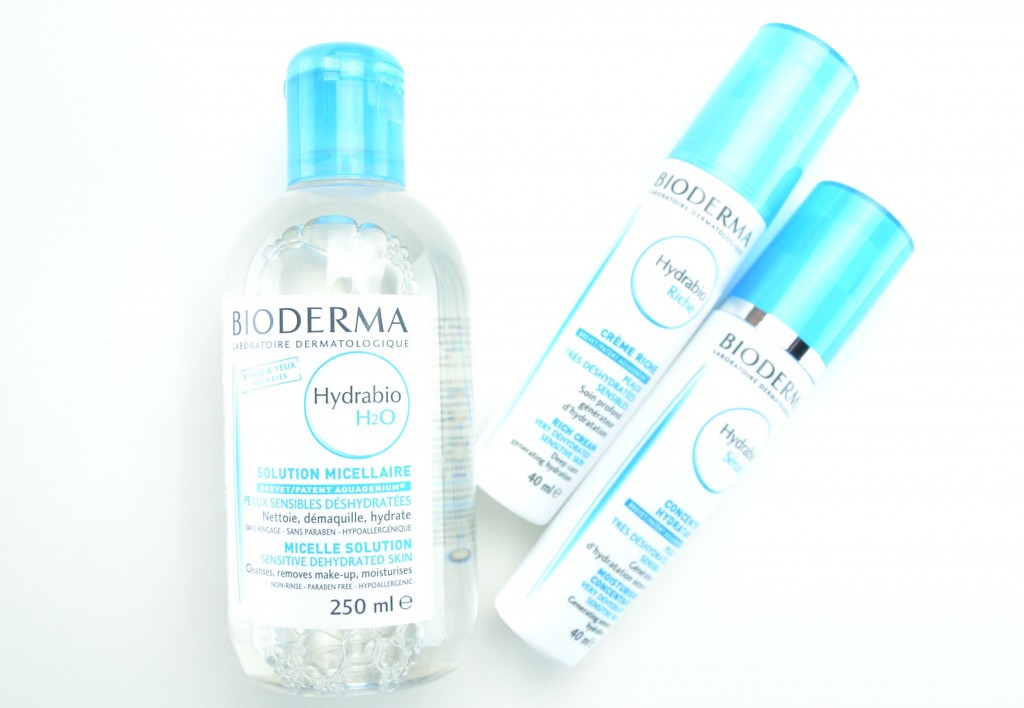 David recommended a three step process for me, since I suffer with extremely dry skin and I've been in love with this system ever since. He suggested I cleanse with Bioderma Hydrabio H2O, which I already love and did an entire review on it here. This gentle, yet highly effective cleansing and makeup remover water not only removes all traces of dirt, oil and cosmetics, it helps stimulate moisture. It retails for $18.95 for 250ml.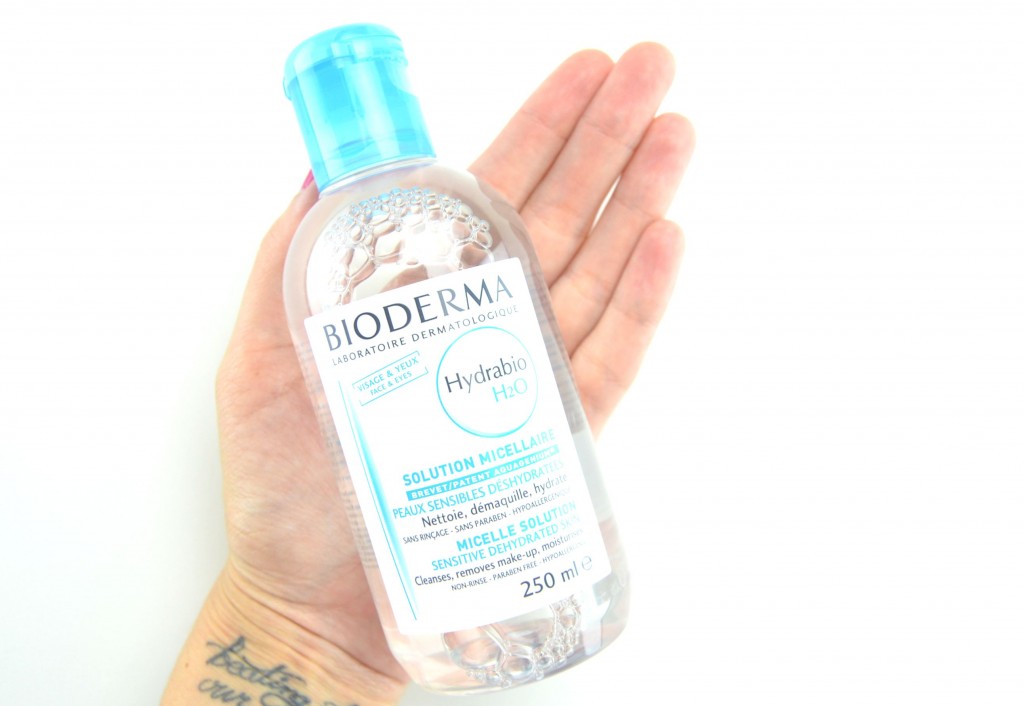 I then apply a small amount of Bioderma Hydrabio Sérum, both day and night. It's lightweight, refreshing and soothing texture acts as an excellent makeup base and gives an instant cooling sensation to dry, irritated skin. It has a slightly watery, gel like consistency that applies evenly and smoothly and absorbs within a few short minutes. It deeply penetrates deep down into the skin to provide instant hydration. It moisturizes the skin without feeling heavy, greasy or slick. It not only makes the skin appear smoother, it actually feels softer and more supple.
Bioderma Hydrabio Sérum really does provide hours of hydration, even without a moisturizer. It also seems to tighten my skin, in a good way, reducing and temporarily smoothing the look of fine lines and wrinkles. It helps to strengthen my skin's natural moisture barrier, which in return, doesn't leave my skin feeling parched, irritated or tight throughout the day. Since my skin is highly hydrated for hours on end, it also helps to plump up the skin for a more youthful appearance. It's absolutely weightless once applied to the skin and leaves absolutely no residue behind. It absorbs fairly quickly for a serum and is relatively inexpensive compared to other serums I've tried. A must have for all my dry skin girls, no more peeling, flaking and dry patches. It's the perfect base for any foundation. It retails for $42.95 for 40ml.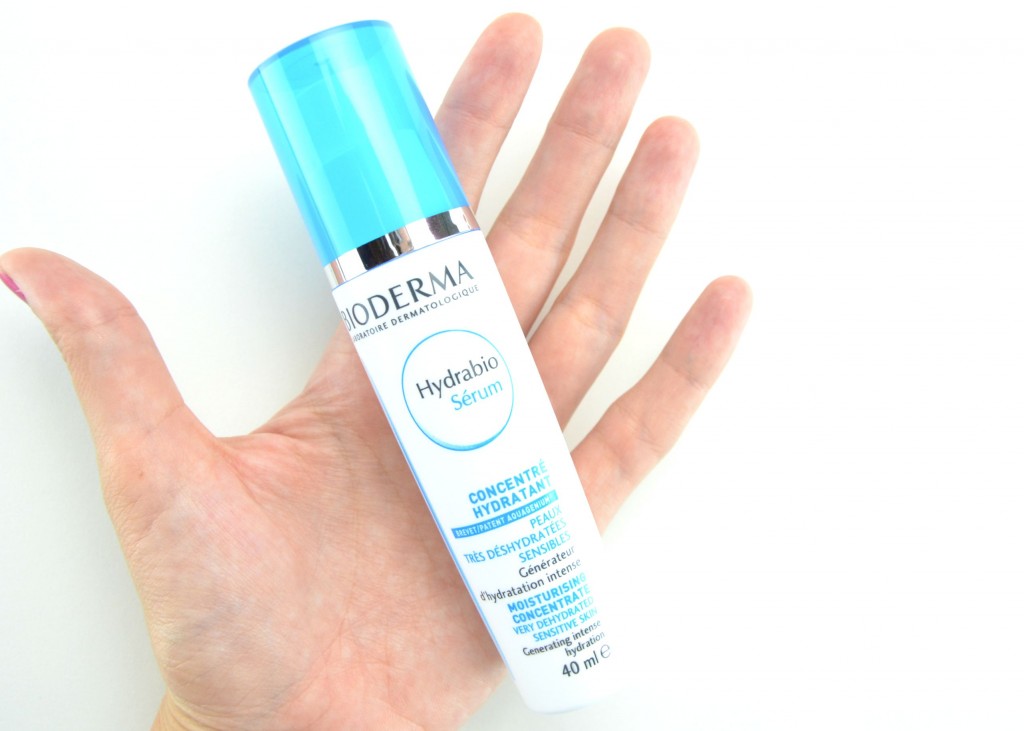 For those days when I'm looking for a little extra boost of hydration, I've been applying a small amount, and I mean a tiny amount, of Bioderma Hydrabio Rich. This highly intense treatment cream helps to deeply moisturize my skin to restore suppleness, softness and radiance for up to 24 hours with only a pea size amount. It has a slightly richer and thicker consistency than the Hydrabio Light Cream, but with the same weightless texture. It helps to restore the skin's barrier, while preventing moisture loss, which means you'll actually need to apply less product.
I usually go a little overboard with my moisturizers, but with Bioderma Hydrabio Rich I only need the smallest amount. It's rich and creamy texture applied evenly and smoothly and helps improve my skin's appearance for a healthy, moisturized and beautiful finish. Together with the Bioderma Hydrabio Sérum, makes the perfect hydration combo. No dry, flaky, peeling, irritated or tight skin. These two miracle workers provide the perfect, smooth and soft canvas for your foundation, without any dry patches. It retails for $33.95 for 40ml.