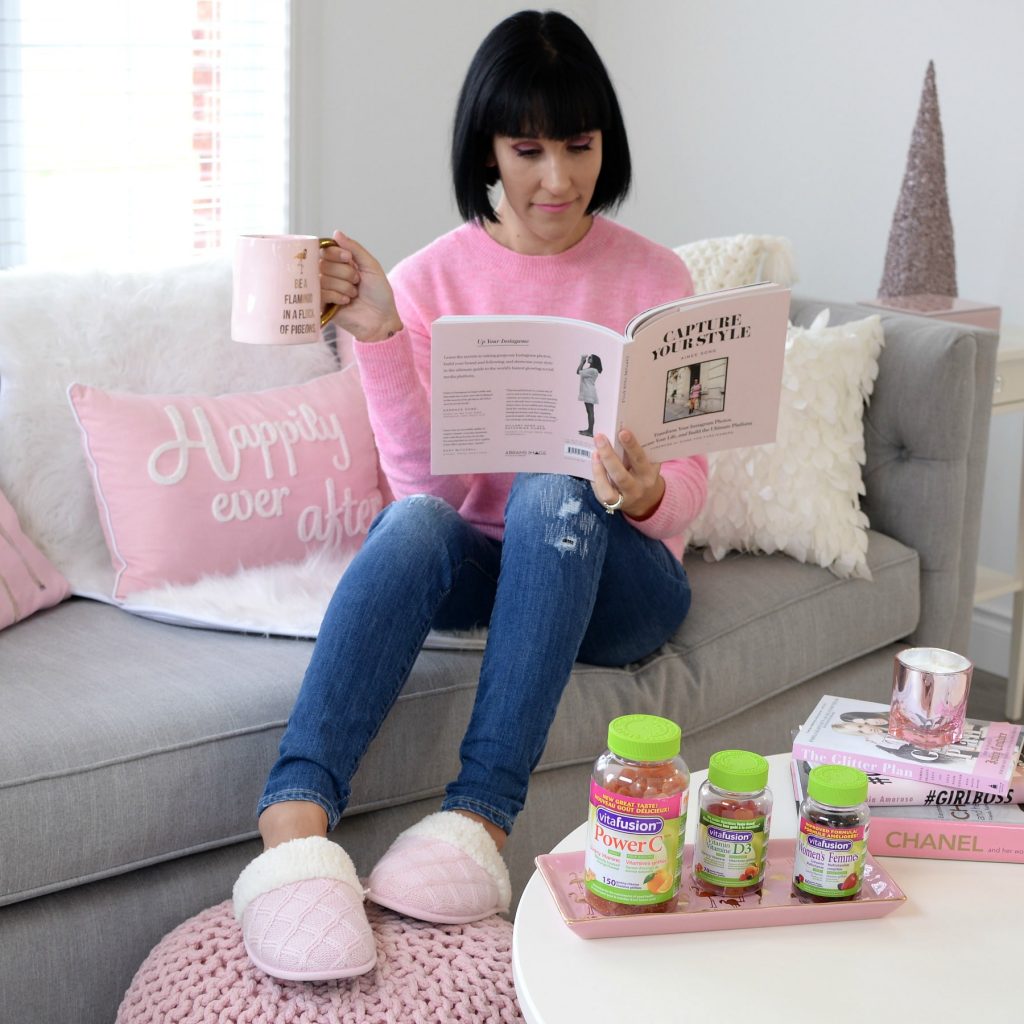 #VitafusionBalance
As hard as I "try" to eat a perfectly balanced diet, there are days when being healthy falls by the wayside. Over the past few years, I've really started to pay attention to what I put into my body and apply directly onto my skin and hair. I've recently become a vegetarian, but that doesn't mean I don't like to treat myself and indulge every once in awhile. During the week days, I try to reach for healthy alternatives for breakfast, raw oats, smoothies and fresh fruit, and treat my sweet-tooth on weekends to French toast, poptarts and pancakes. I also try to get all my exercise in during the week, so I can take the weekend off. Now that winter is upon us, it's incredibly important to look for ways to boost your energy and immune system.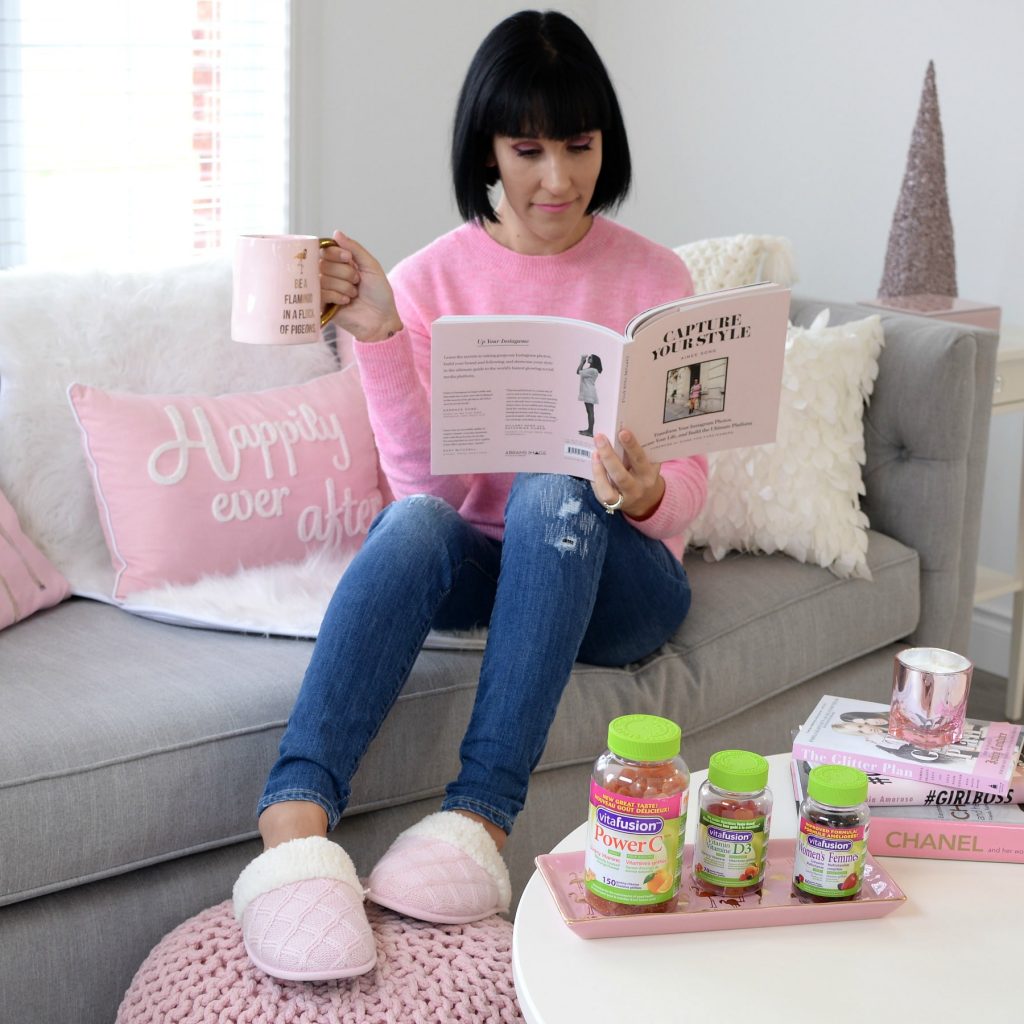 If you eat a perfectly healthy and balanced diet 24/7, you're probably giving your body all the nutrients it needs from food. If you workout on the daily, you're probably getting all the exercise your body wants and deserves. But, can you honestly remember the last time you had 8 servings of fruits and vegetables in a single day, or continually got an hour's worth of heart-pumping physical movement in a day? We all live extremely busy and stressful lives, sometimes meals get skipped, sometimes we reach for quick and easy fast-food options or sometimes we simply just don't get enough healthy foods in our daily life. We also sometimes don't have time to hit the gym as much as we like, or we've been tied to a computer chair in front of a desk for more hours than we'd like to admit. Either way, we may be considering the benefits of a daily vitamin/and or supplement to ensure our bodies get the nutrients it needs.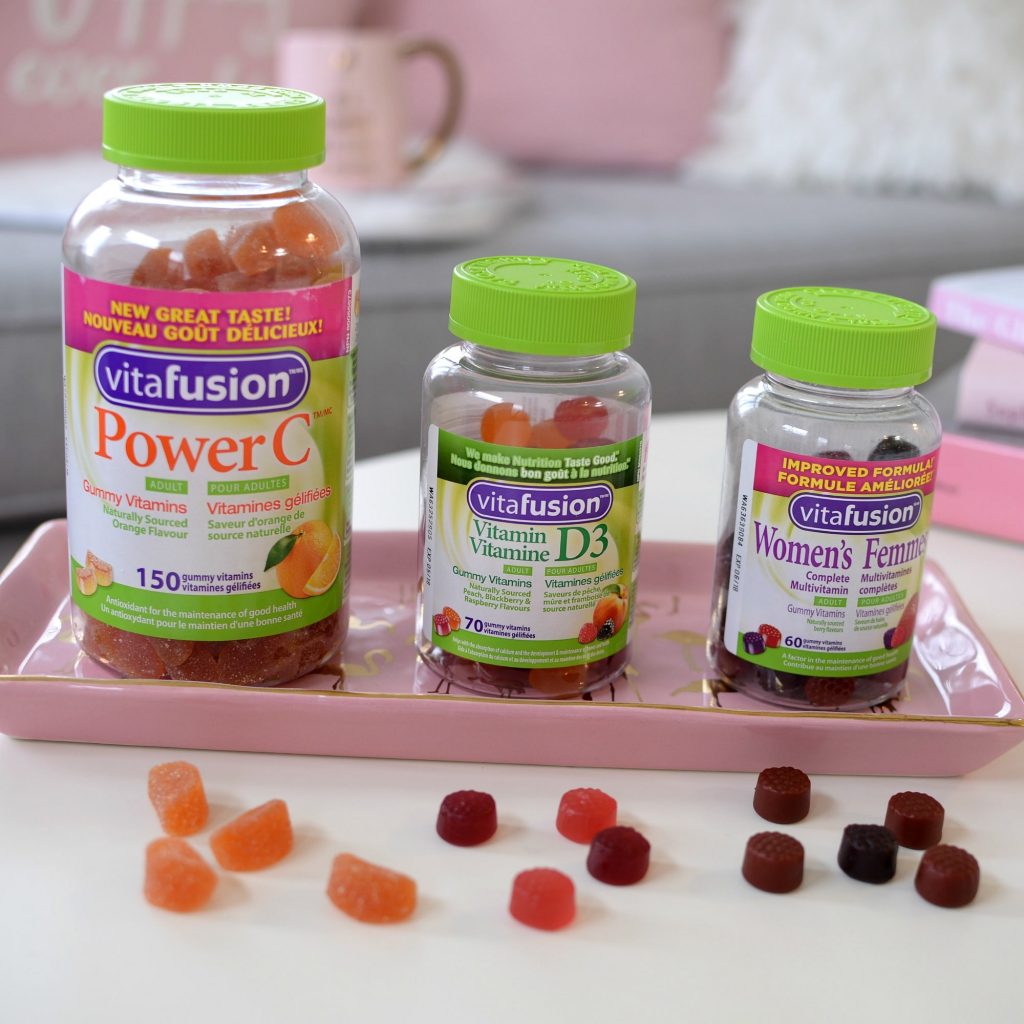 Depending on which foods you already eat (this is the best source of nutrients), you may be looking for other alternatives to boost your energy and immune system. I must admit, I'm not a fan, nor am I a pro, at swallowing pills, which is probably why I've never really considered taking them… until now. I was recently introduced to VitafusionTM – gummy vitamins that are not only quick and easy to take, thanks to its chewable formula, but they taste delicious too. Honestly, the first time I tried one, I thought I was eating candy. It takes everything I've got not to have more than the daily recommendation. It helps  ensure I get all the proper vitamins I need to maintain a healthy and balanced lifestyle, all while receiving a sweet treat in the morning.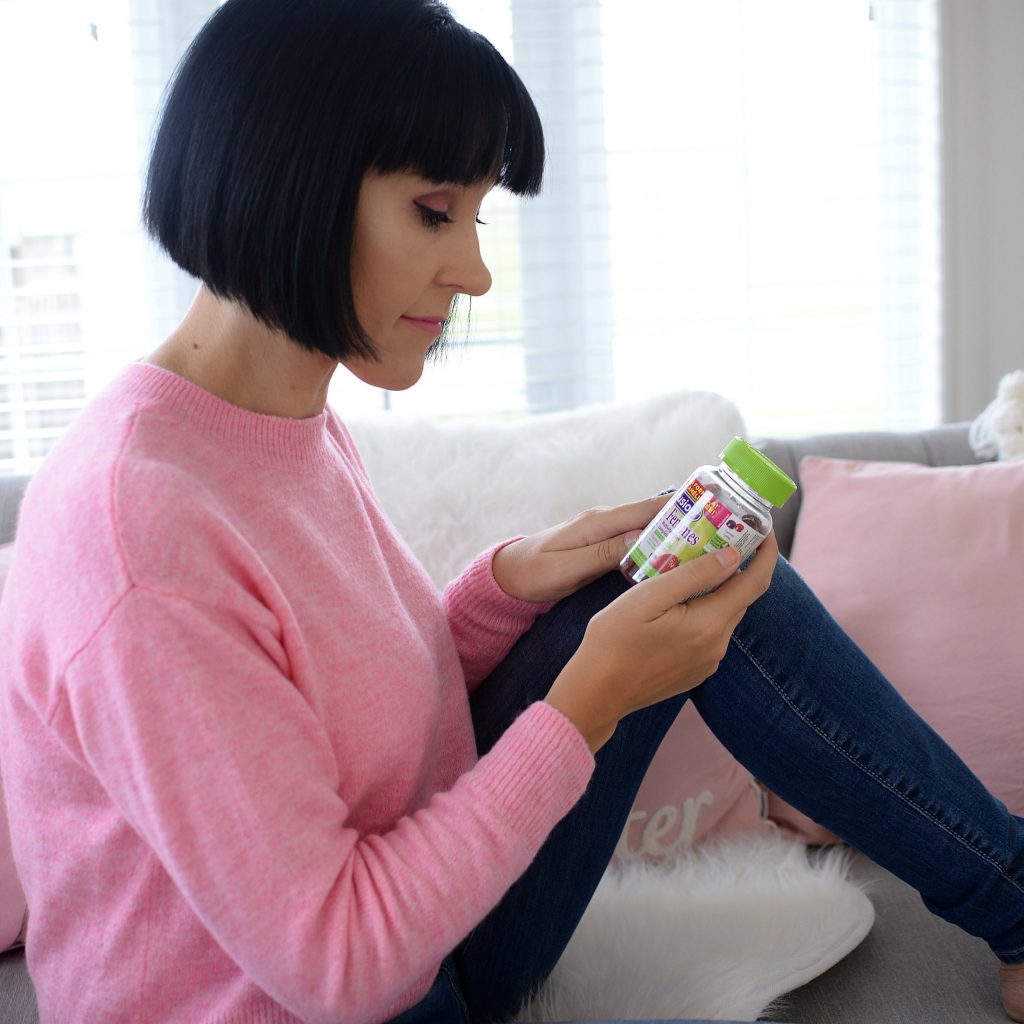 My first adventure into the world of vitamins was with a women's multivitamin. VitafusionTM Women's Multivitamin has been specially formulated with essential vitamins, minerals and natural fruit flavours to support specific women's health needs. It provides me with a daily dose of all the things I should be eating in my diet, and so much more. In as little as a few weeks, it's boosted my energy and overall immune health (prepping me for the long, cold Canadian winter). I've also noticed my hair and nails growing faster, stronger and healthier. I've slowly started to notice a difference in my skin and body looking more hydrated and radiant.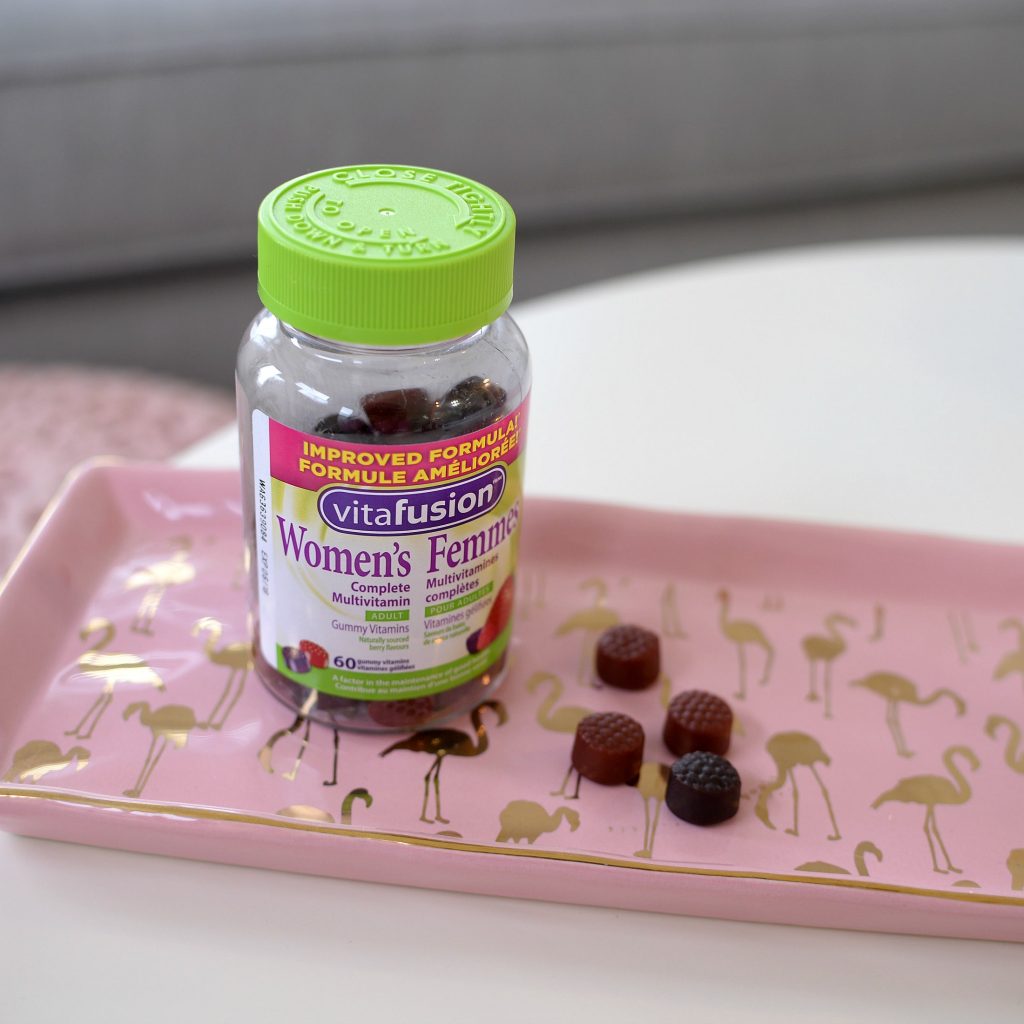 It's reported that 1 in 3 of us are sleep-deprived. A lack of sleep can weaken our immunity, which means we'll have a hard time fighting off that nasty winter flu that seems to go around every year. The dreadful winter also comes with shorter and darker days, which prevents us from getting the direct sunlight that we need. Not only do we start to feel sluggish, our skin starts to become dull and tired. What's the first thing that comes to mind when you feel a cold coming on? Vitamin C. Not only does it help provide immune system support, it also helps with the development and maintenance of bones, teeth and skin.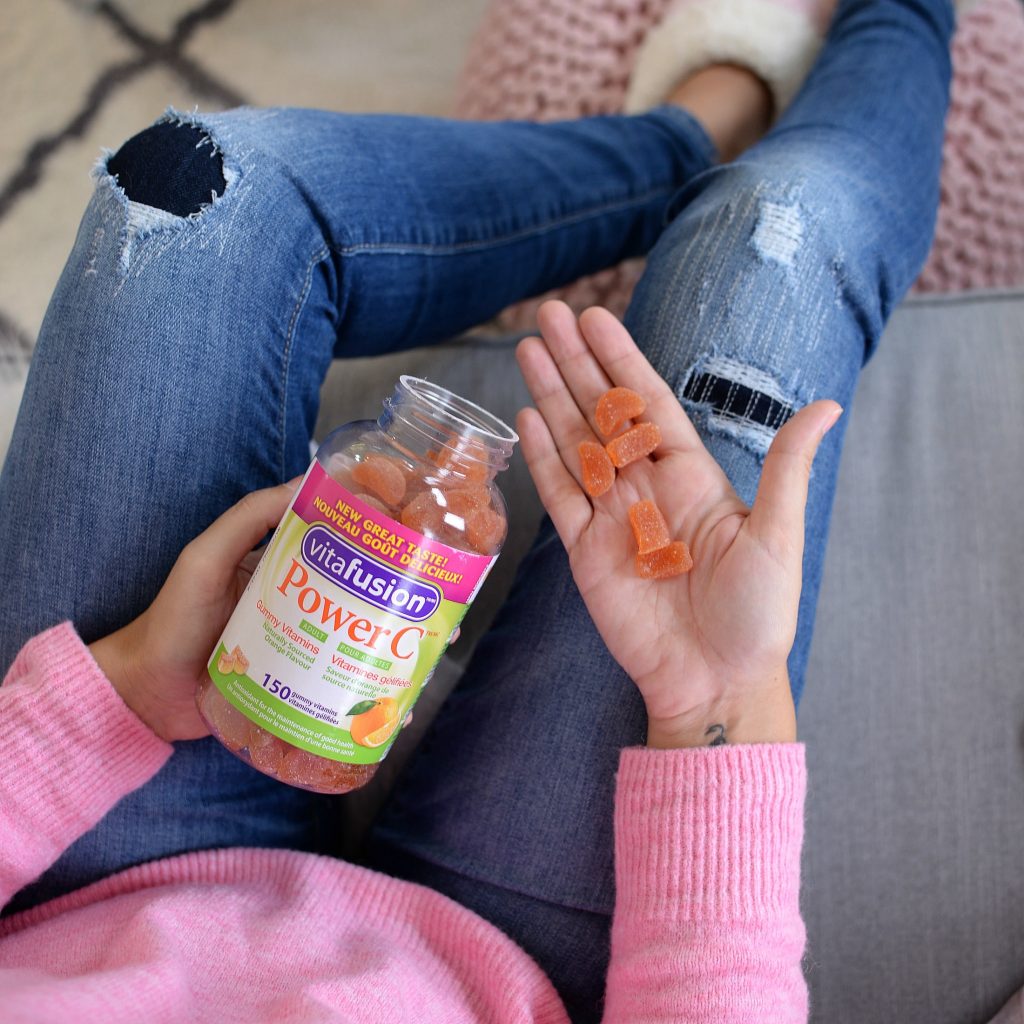 VitafusionTM Power CTM Adult Gummy Vitamins contain 95mg of vitamin C and are made with naturally sourced orange flavours that can be taken up to two gummies a day. I've been taking this powder antioxidant for a few weeks now and knowing that it helps prevent free radical damage is reason enough to take it. It's preserving my skin for a fresher, more youthful appearance day by day. Instead of faking my tan this season with a self-tanner, I've been relying on a few chewie's to help brighten my skin for a more even complexion. It's also going to help reduce the length of a cold or flu that I may experience this season, but knowing I can double up when I feel a bug coming on sets my mind at ease.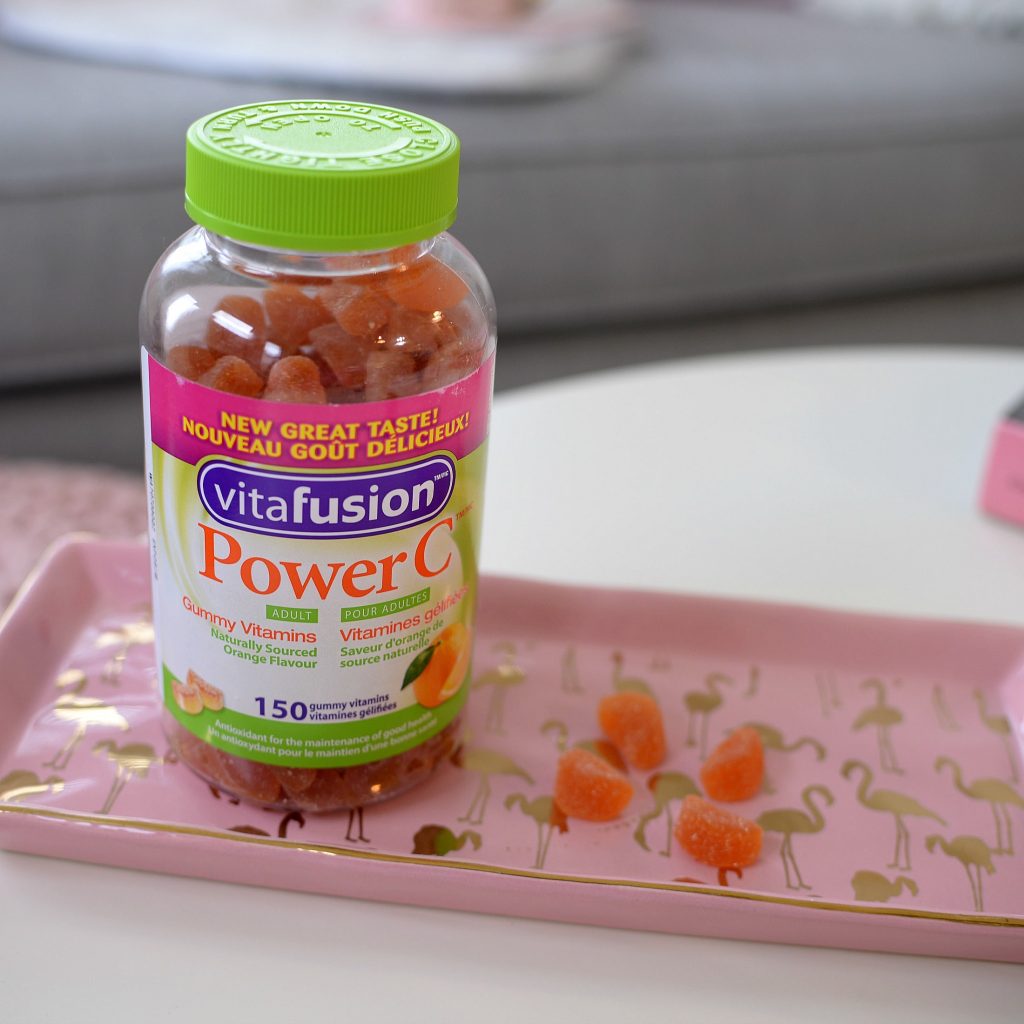 We all know our main source of vitamin D is the sun, which is why so many of us jet-set to a tropical island in the dead of winter. We want to soak up as much of that vitamin D as we can. Long, dreary Canadian winters take a toll on us, and not seeing the sun for days is extremely depressing. Not all of us have the luxury of traveling to a sunny destination, which is why we reach for a daily supplement. Vitamin D is key for the maintenance of minerals such as calcium and phosphorus, which ensures strong and healthy bones. Not only can a vitamin D deficiency cause common health concerns, such as coughs, dry mouth and colds, it also causes tiredness and seasonal affective disorder.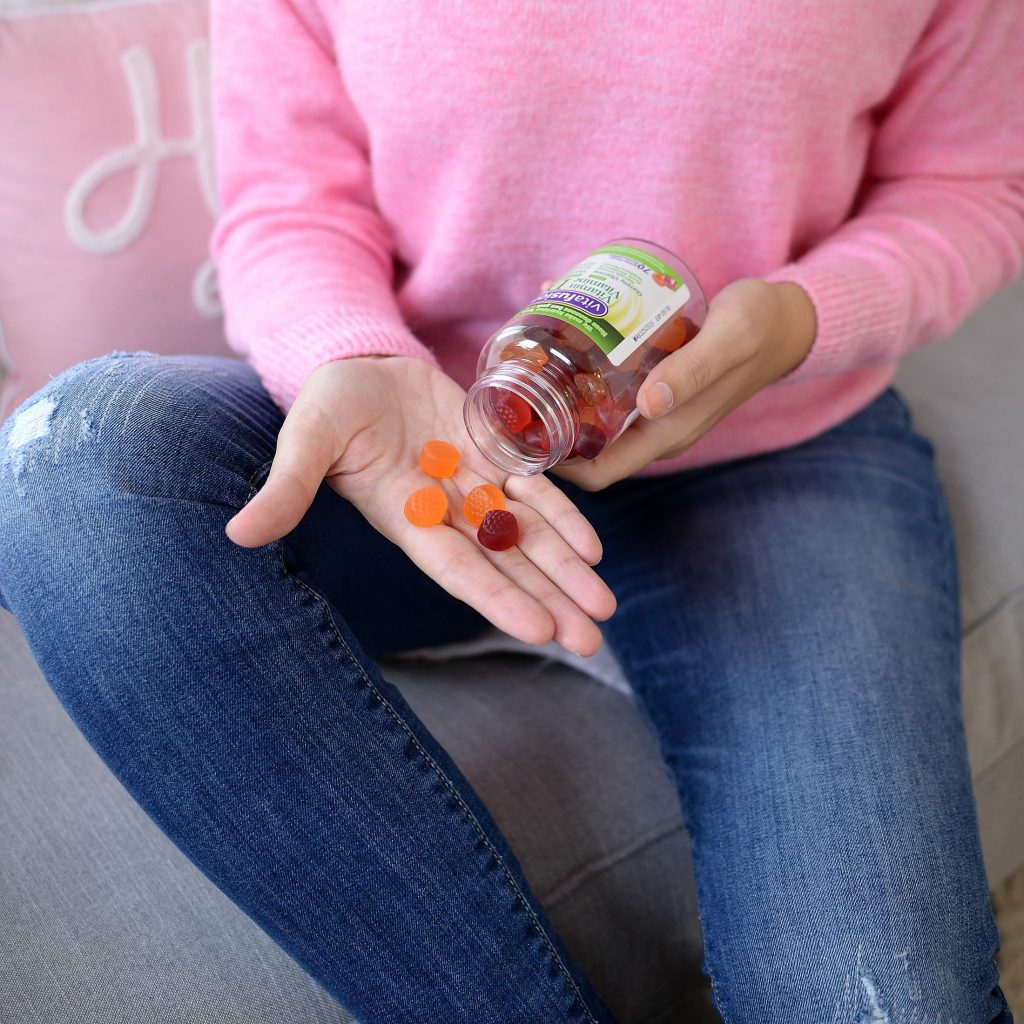 VitafusionTM Vitamin D3 Adult Gummy Vitamins contain 1000IU of Vitamin D3 and help to support the immune system, along with the absorption of calcium, leading to stronger bones and teeth. In both peach, blackberry and raspberry flavours, you'll be on your way to a happier, brighter winter. Yes, that's right, vitamin D can also help with your mood. The lack of sunshine in the winter causes a drop of serotonin (the happy hormone) levels to drop, leading to sadness, gloominess and even depression. I've been taking one of these daily for the past few weeks and have already noticed a huge improvement in my overall temper and attitude. I don't feel any anger, and instead of sulking over the cold, I'm learning to embrace it.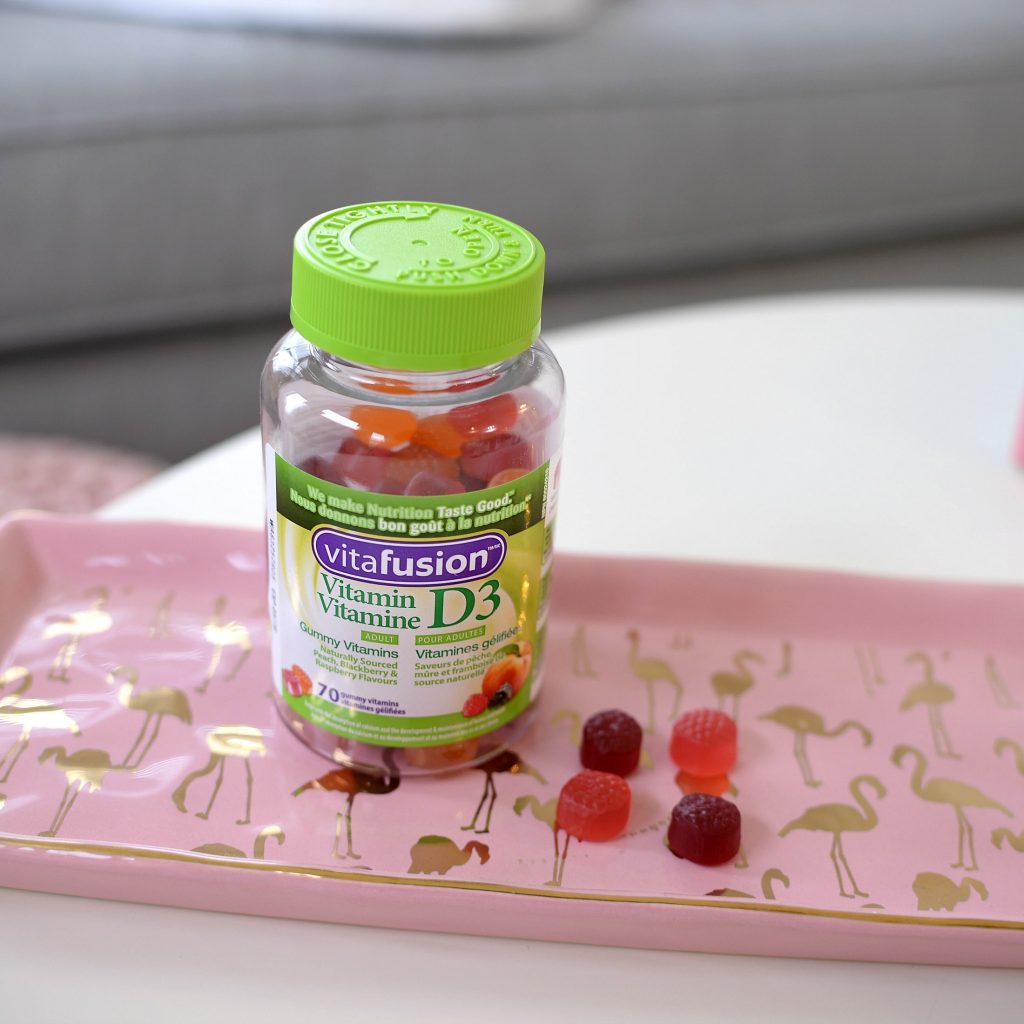 I want to hear how you plan to boost your immune system this winter! Share your stories using the hashtag #VitafusionBalance for a chance to win a $25 Shoppers Drug Mart gift card to pick up some of these delicious gummies to help you stay on top of your health. For more information on the full line of VitafusionTM products, visit www.gummyvites.ca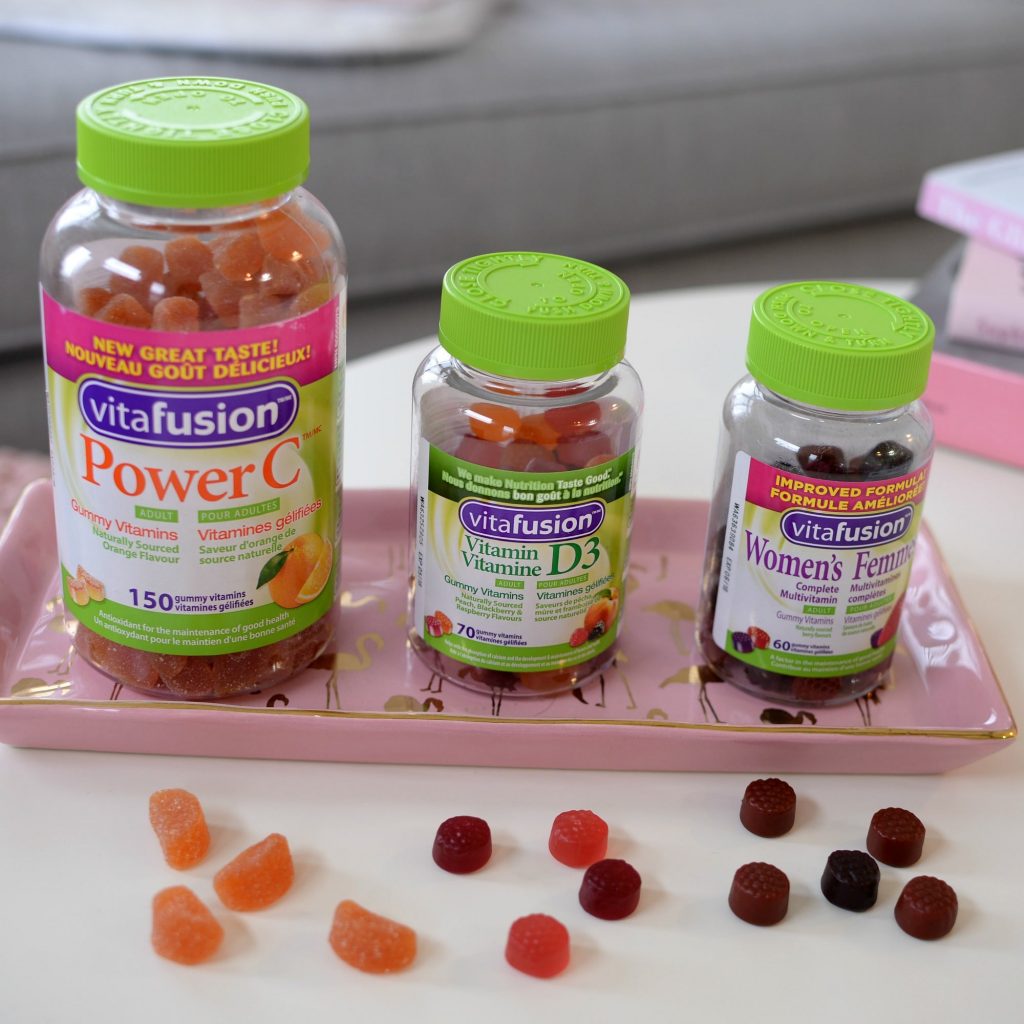 "Disclosure: This post was sponsored by Vitafusion, but all opinions on this blog are my own. I also want to thank you for supporting the brands that support my blog."