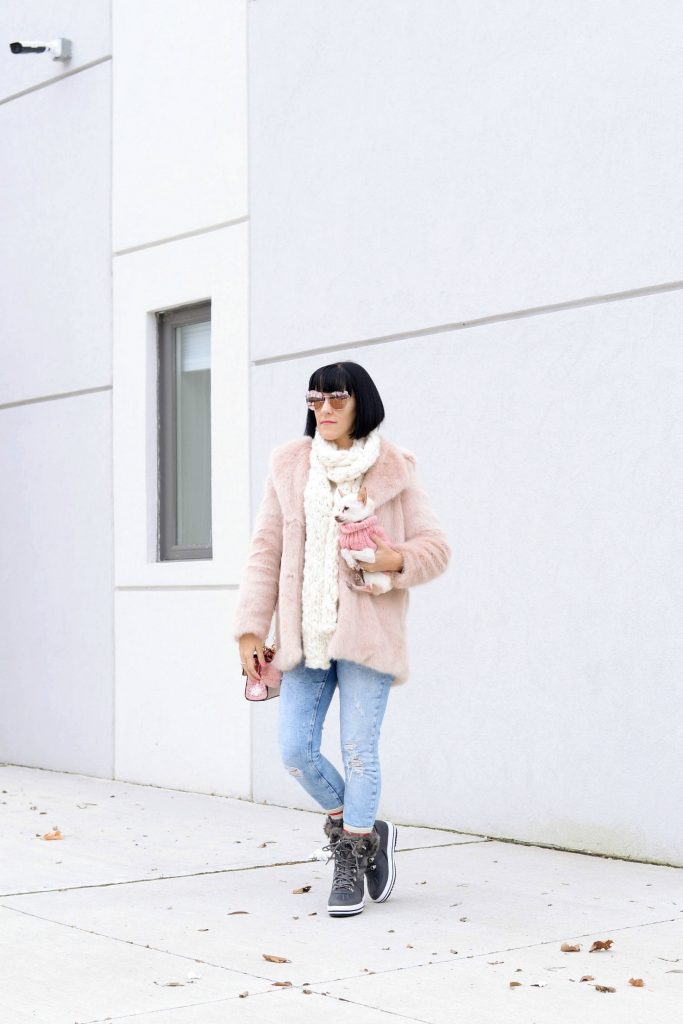 Cougar Boots
If you look around, there's no doubt it's winter. It's certainly become too cold to go bare legged, even though I still try, but that doesn't mean you have to sacrifice style. Perhaps you can delay the inevitable and go without your boots that hit your knee or higher, but winter boots are definitely in order when braving the cold outdoors.  There's a difference between necessity and making a fashion statement when it comes to winter boots. We have those fancy leather boots that we save for days when we're running from the car to destination, and then we have those boots designed for all our fun outside activities.
Depending on the weather conditions and your location, waterproof boots might be a necessity. If you live in an area where the winter season includes heavy rain and snow, waterproof snow boots are definitely an investment. Before making that purchase, determine how often you'll be out in the wet, snowy weather and decide whether a boot that's made from a waterproof fabric or one that features moisture-resistant inside lining, is the right choice for you.
Cougar boots have been a Canadian favourite for years thanks to the fact most of their winter boots can withstand -30-degree temperatures. These grey Viper Nylon Winter Boots not only feature a polar plush lining to keep my toes incredibly warm, they also feature memory molded insoles to provide mega comfort all day. These versatile boots can easily be dressed up or down, allowing me to keep my own unique style without sacrifice warmth. Style, warmth and comfort all rolled into one, Cougar is the best boot company around.
 What I Wore- Sweater- Chicwish, Jacket- Zara, Sunglasses- Forever 21, Purse- c/o Poppies & Peonies, Watch- c/o Bulova, Ring- c/o Michael Hill, Scarf- Forever 21, Jeans- Zara, Socks- c/o Kombi, Boots- c/o Cougar