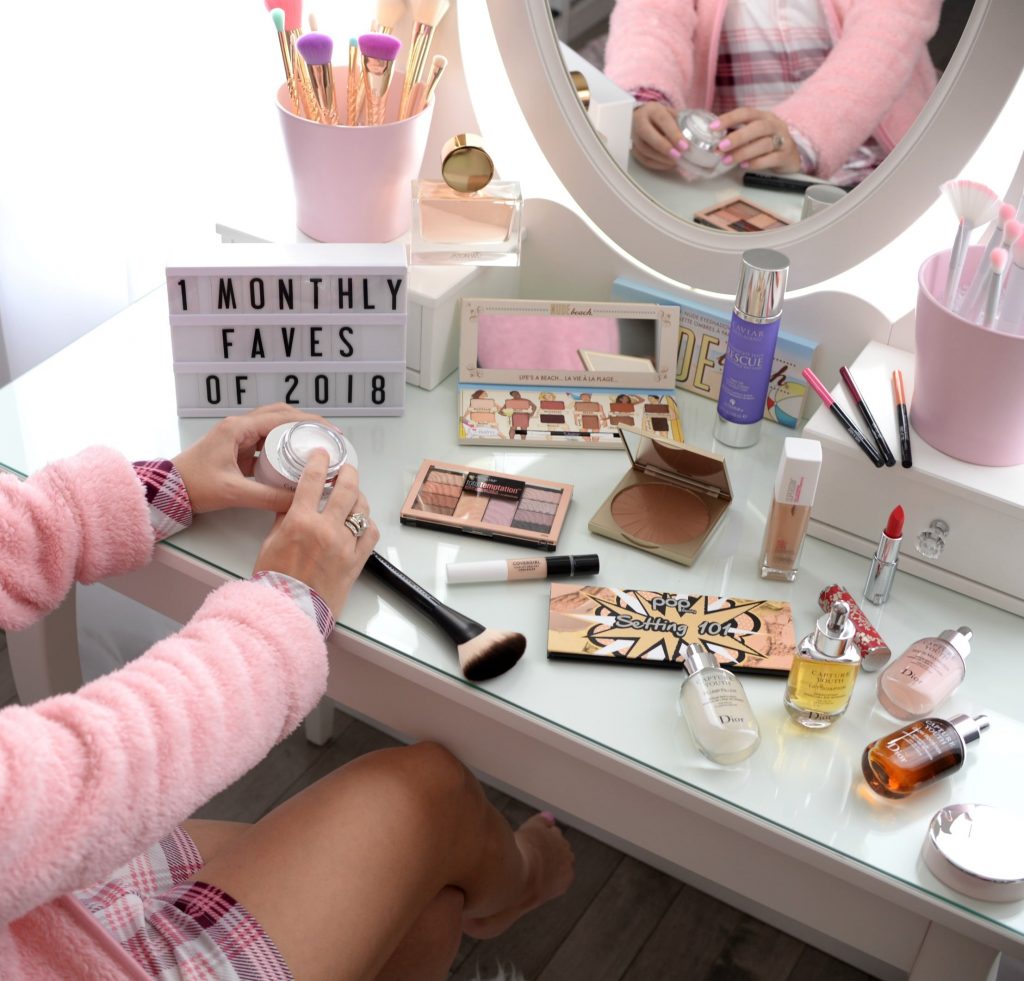 Beauty Faves
I cannot believe the first month of 2018 has come and gone. Which started off an amazing month, quickly turning into the worse month of my life. Without going into too much detail (you may have been following along on Instagram), my mom ended up in the ER mid month and was quickly placed into ICU. The doctors still don't have a clue what she has, therefore she's not really getting any better, but we're all staying positive. I feel like the last few weeks have been a blur, and the only thing that leaves me feeling excited, is the new makeup and beauty products I've been playing with.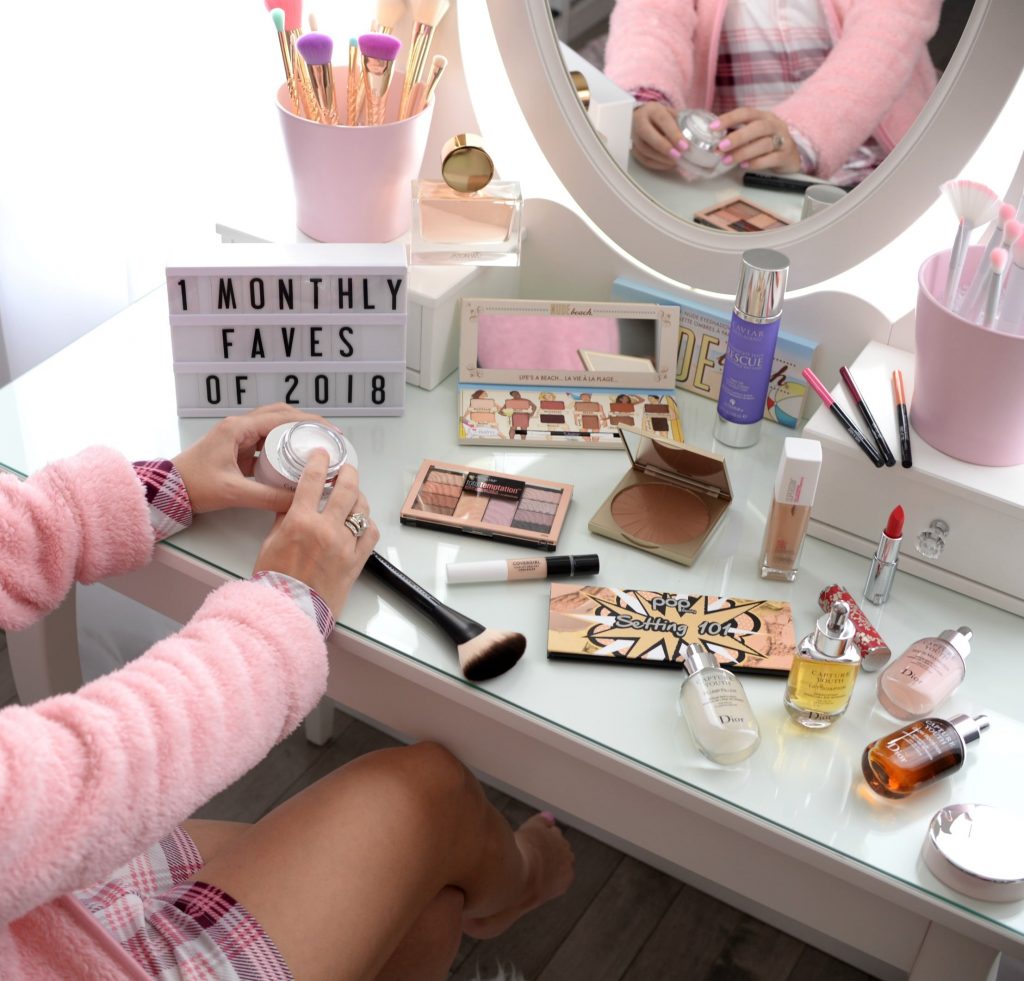 I have to admit, I've been creating simple eye looks these past few weeks, due to the fact I've been spending most of my time in the hospital. The Balm Nude Beach palette is perfect for those looking to create easy, yet stunning neutral eyes without having to reach for several products. It features 12 sun-kissed shades in an array of finishes than can be used both wet and dry to achieve different effects. From browns, nudes and beiges, in both warm and cool tones, each shade compliments each other beautifully. Its triple milled pigments provide true colour payoff in a single swipe and each shade is just as opaque, bold and intense as the next. It's rich and creamy, almost satiny texture glides onto the lid with ease with little to no fallout. Its lightweight formula blends out and buffs into the skin seamlessly for a flawless finish. It adheres to the lid wonderfully and stays in place the entire day, no creasing or smudging. This is perfect for long hours at the hospital, no touch-ups needed. It retails for $36USD.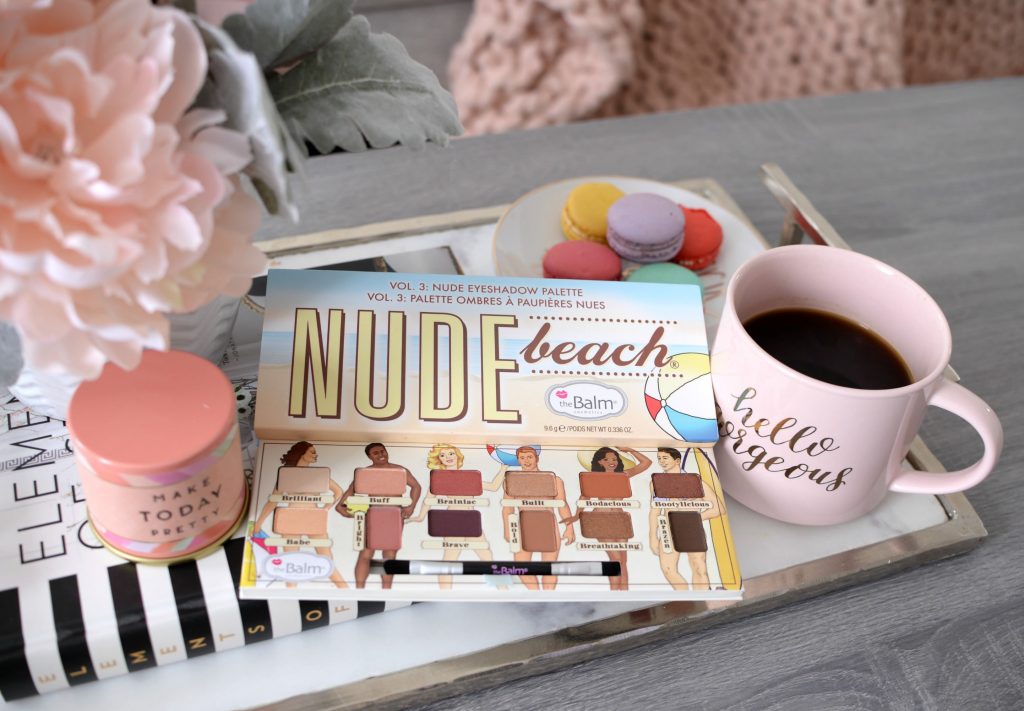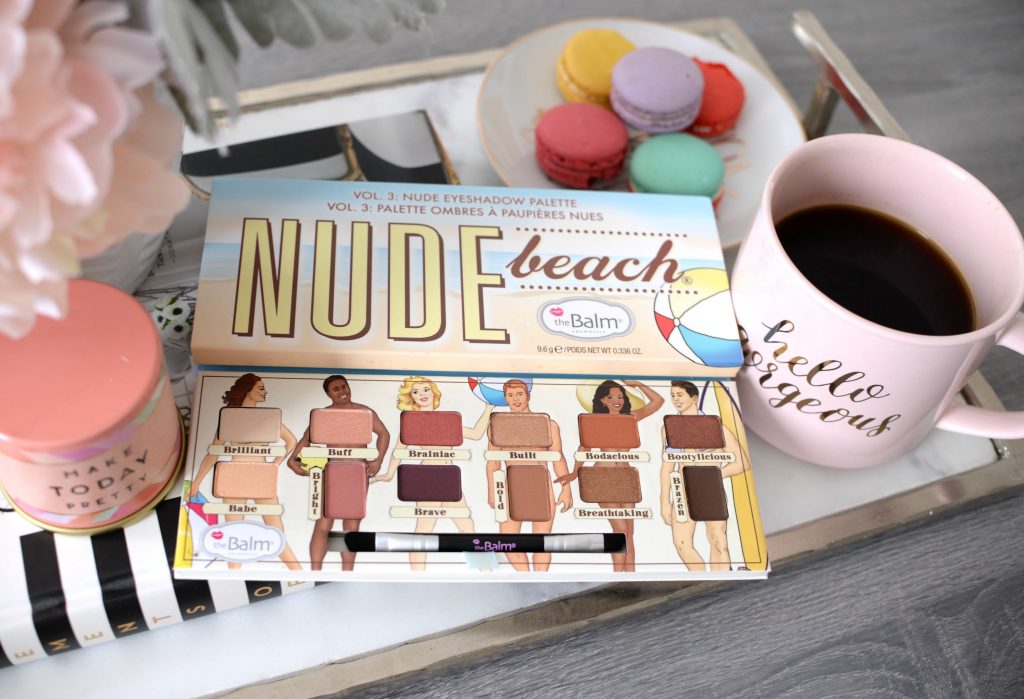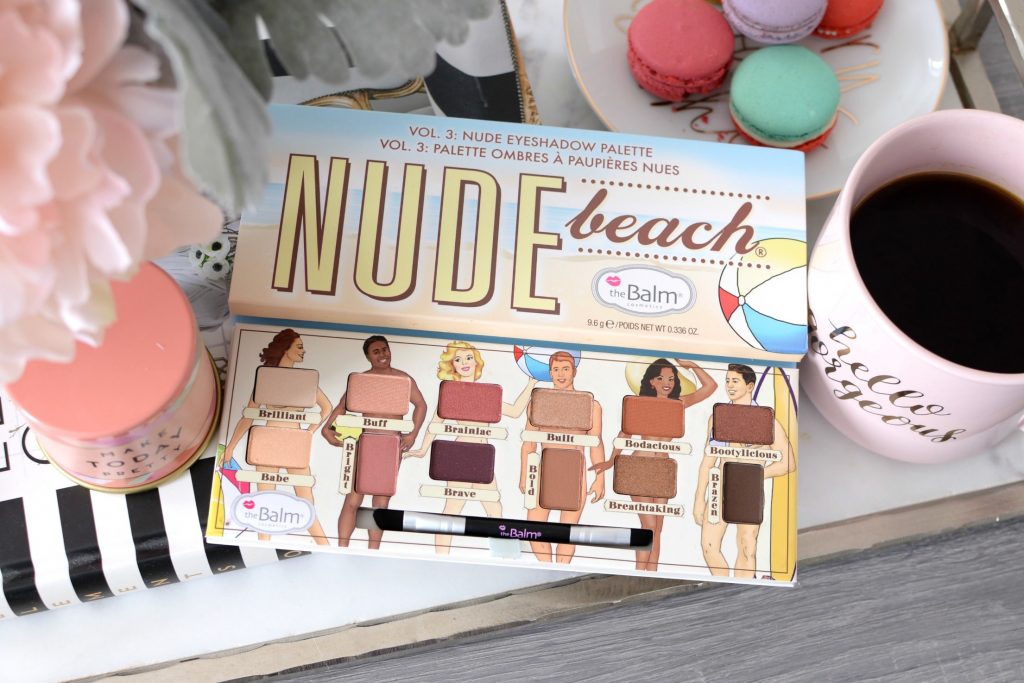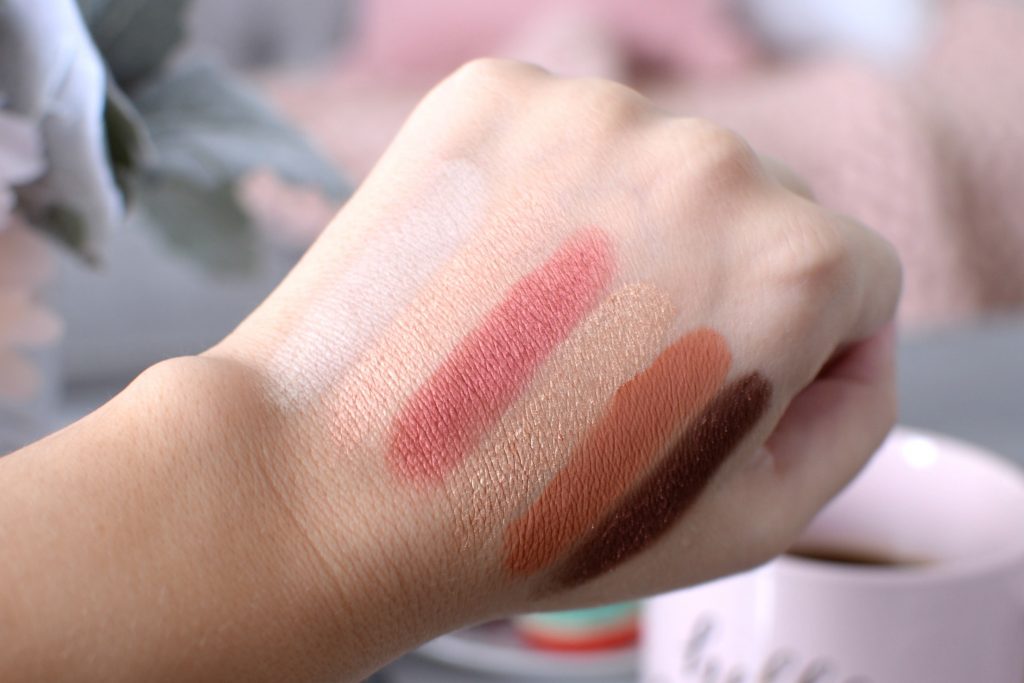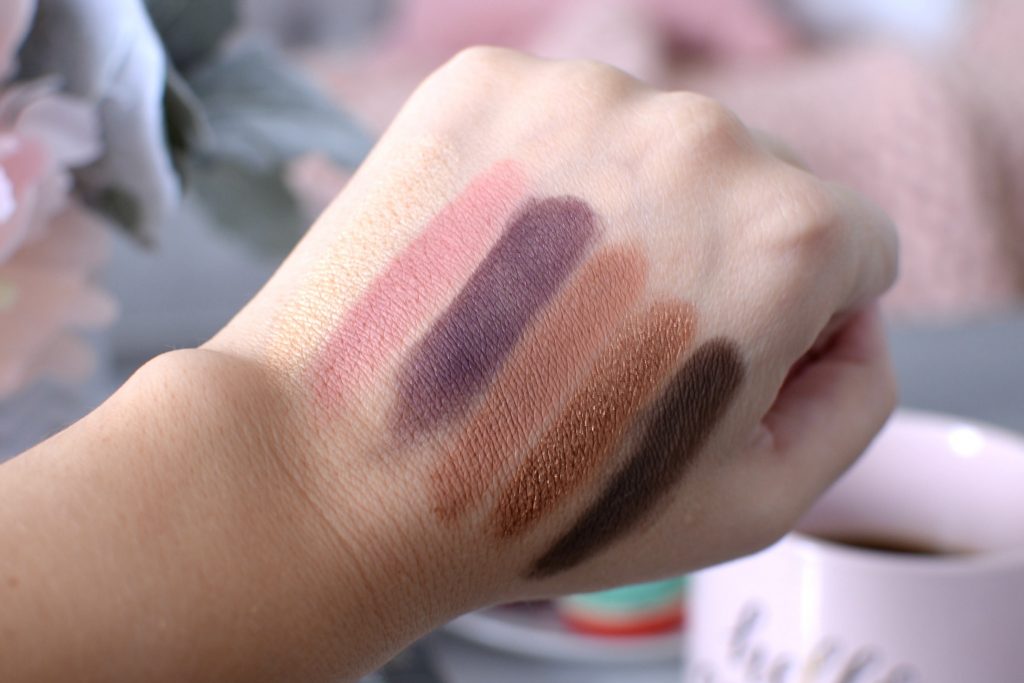 On days when I'm looking for a little more shimmer or metallic sheen, or on days when I'm feeling a little adventurous, I've been reaching for the new Maybelline Total Temptation Eyeshadow & Highlight Palette. It features 8 eyeshadows and 2 highlight shades that help to instantly create a youthful, radiant and glowing effect on the skin. This is also perfect on days when your skin is feeling a little dull and looking for a little pick-me-up. Each shade is velvety soft and smooth, intensely pigmented, and provides full colour payoff in a swipe or two. It does have a bit of kick-up, especially the ultra-shimmery shades, but once applied on the skin, it creates a beautiful halo effect. I love that the palette is broken up into three sections. On the left you'll find 4 warm neutral shades that are perfect for daytime, on the right you'll find 4 slightly cool purple shades perfect for creating a sultry, smoky look for evening, and two highlighters down the middle in champagne and pink. It retails for $17.99.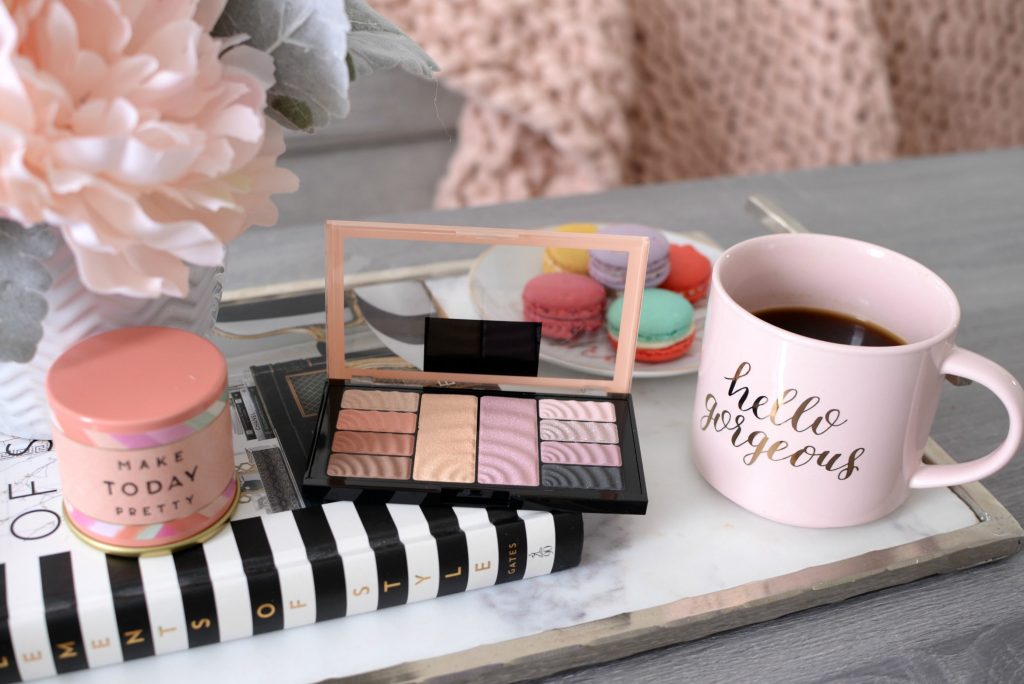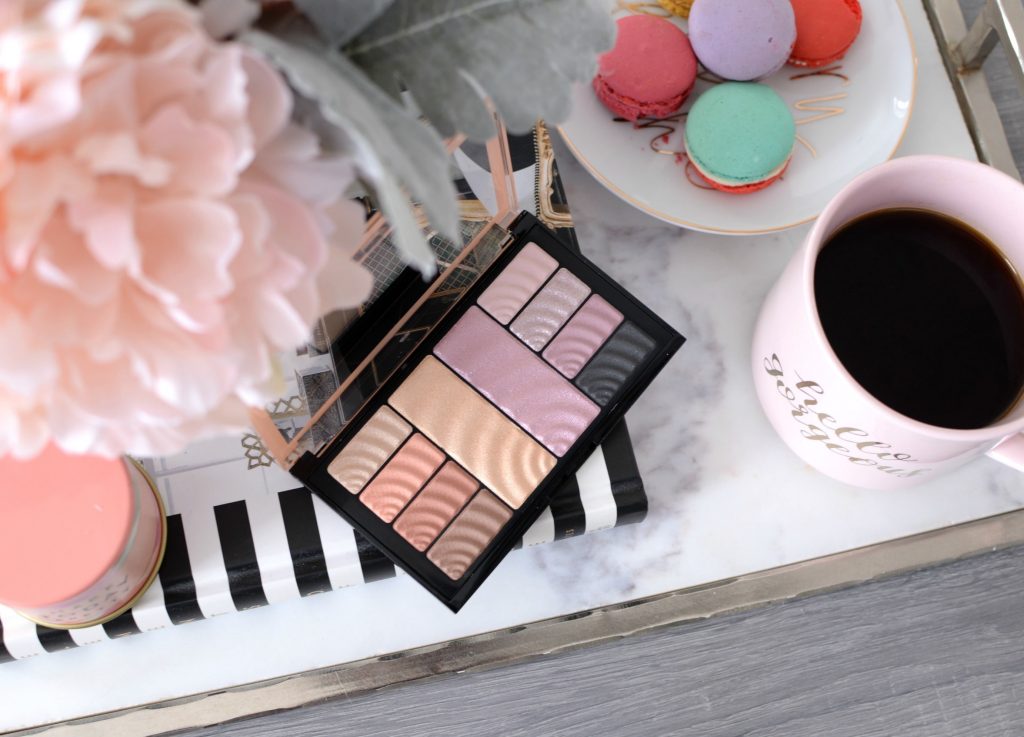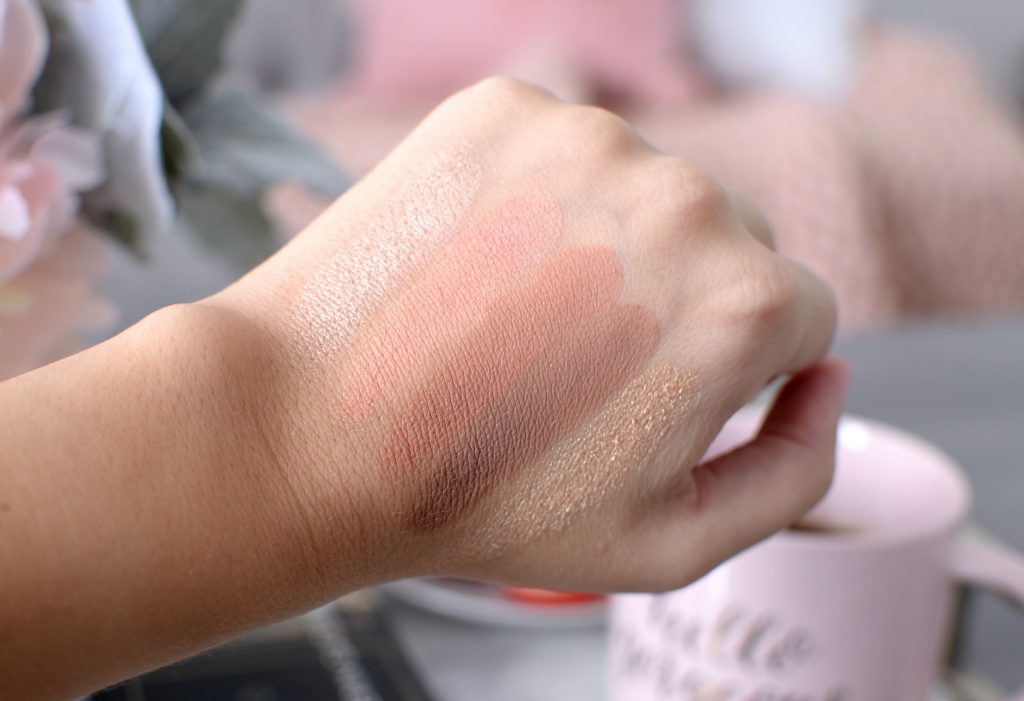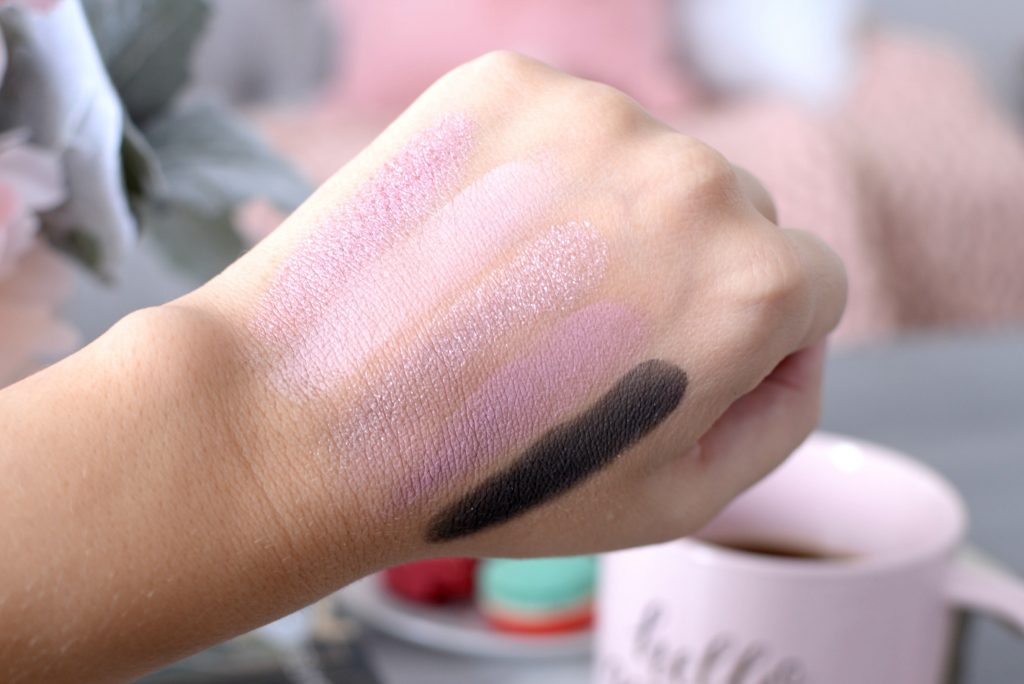 In the dead of winter, I'm always looking to fake a radiant, healthy and glowing complexion. The Pop Beauty Setting 101 is a 3-pan setting, brightening and highlighting palette that's designed to help prolong your foundation and brighten your complexion. These incredibly silky, velvety, and matte powders blend, and almost melt into the skin, for a completely flawless effect. I use the translucent shade to help lock and set my foundation into place, I use the banana shade to help brighten my undereye area and the peach shade to add a touch of highlight to high areas of my face. Unlike some shimmery setting powders that look to glittery, these help to control grease, oil and shine, without looking too heavy. When applied with a light hand it helps to lift, brighten and improve the overall look of my skin and makeup. It's a great way to play up the features you love, while making your natural skin look more luminous and healthy. It retails for $22USD.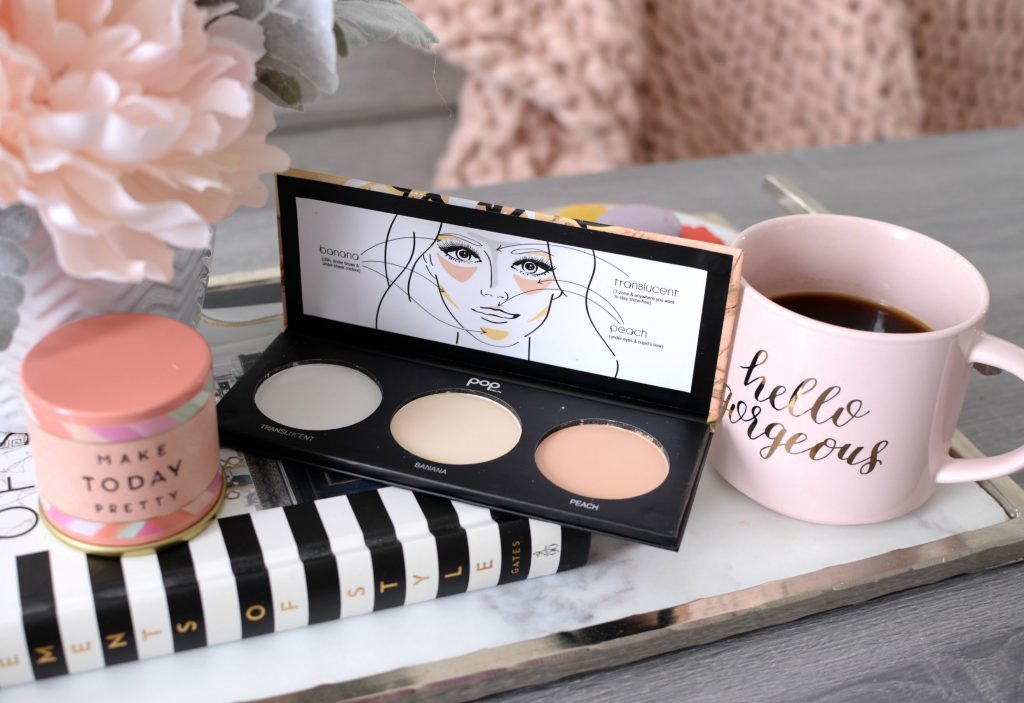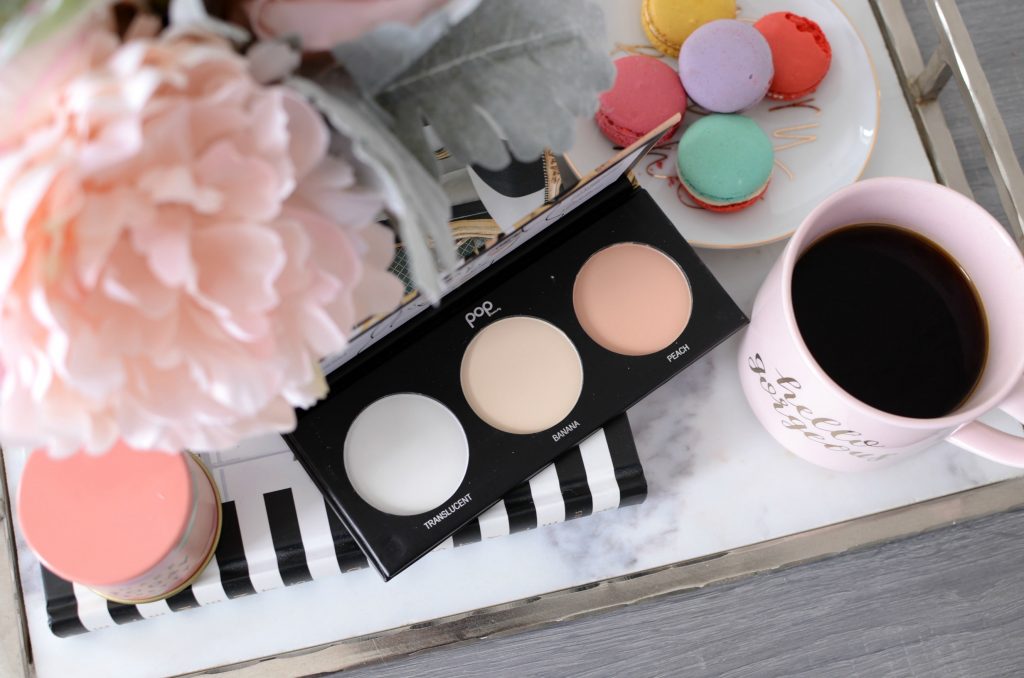 To go hand-in-hand with the highlighting palette, I'm been reaching for my new NYX Pro Fan Brush pretty much daily. Its dense, velvety soft, synthetic fibers pick up just the right amount of product to create a smooth and flawless coverage almost effortlessly. Whether I'm looking for that "no makeup" makeup look, or full on glam for evening, this brush helps to create a stunning look without streaking or looking too heavy. It works well for laying down highlight shades on the high points of your face or brushing away setting powder after baking. It's the perfect brush to have in your makeup collection. It retails for $23.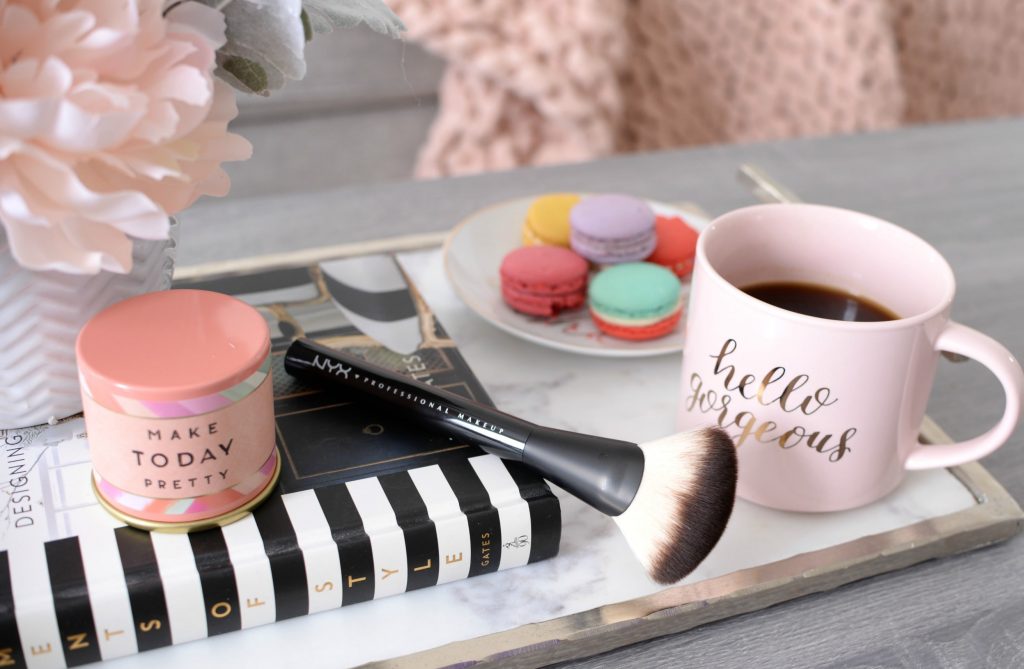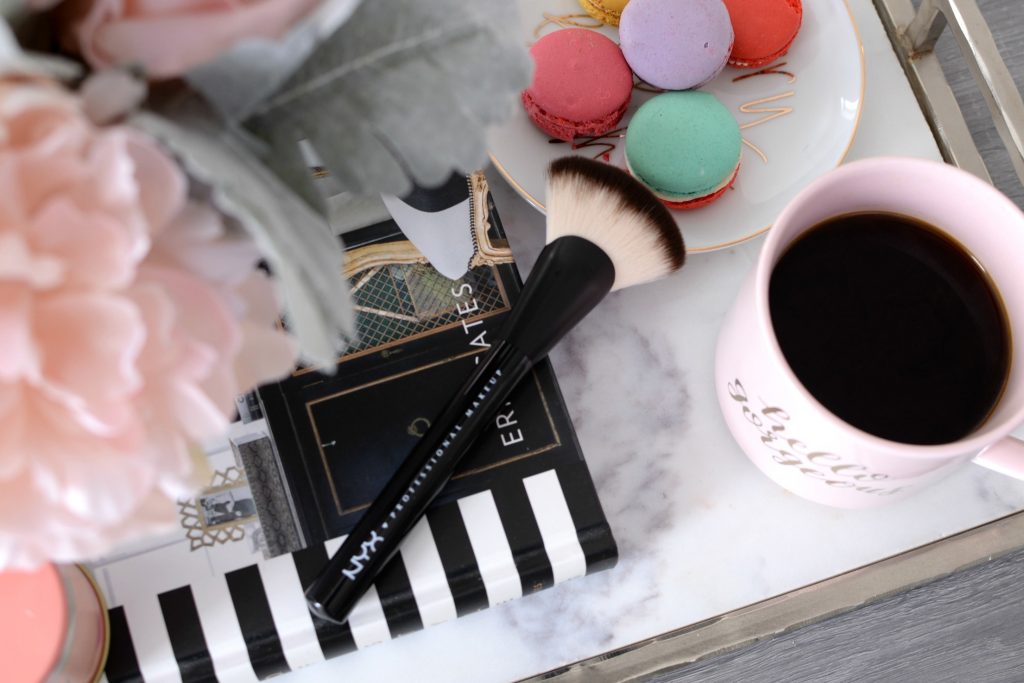 Since I can't remember the last time I saw the sun, I rely heavily on a bronzer. It's the perfect way to add a little radiance back into my complexion without having to hit the tanning beds. Stila Stay all Day Bronzer for Face & Body is the safest way to instantly enhance a natural tan and create the illusion of just returning from a tropical vacation. This oversized compact is perfect for both the face and body to create that perfectly radiant, matted finish. The finely milled powder features an incredibly soft, smooth and silky texture that blends and buffs into the skin beautifully. Its universally flattering advance pigment, in a medium brown with warm undertones, creates a natural-looking, healthy glow that will look stunning on all complexions. It helps to create definition, with the little help of contouring, while transforming your lackluster skin into a luminous goddess. I've been applying a small amount to the areas of my face where the sun would natural hit for that perfectly tan complexion without the harmful UV rays. It retails for $47.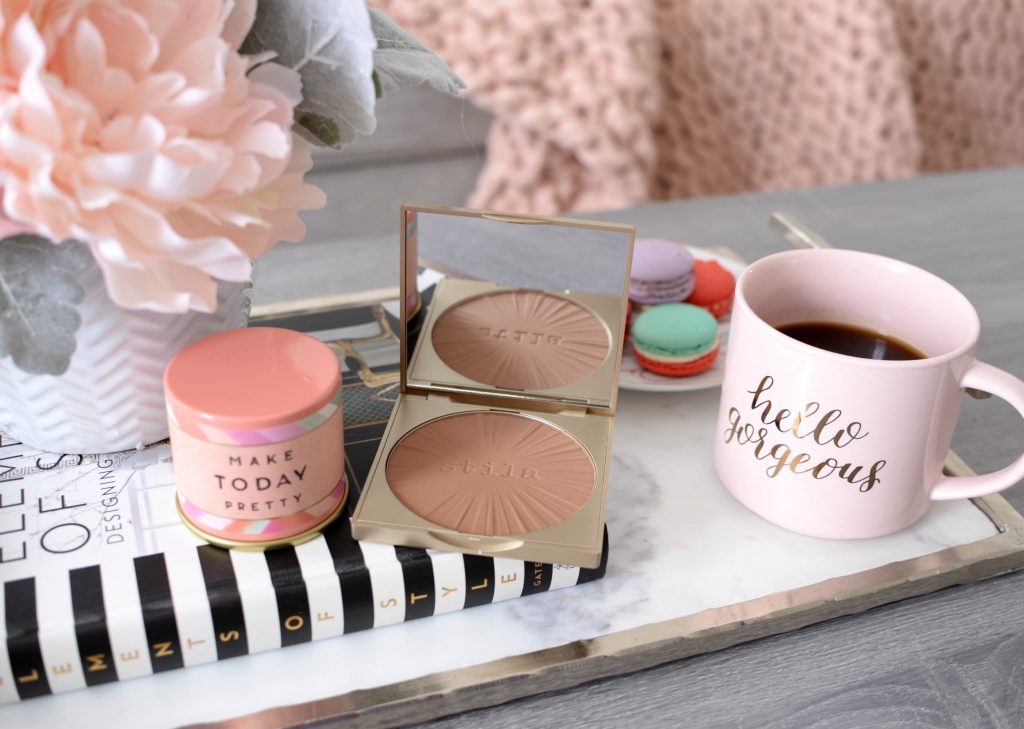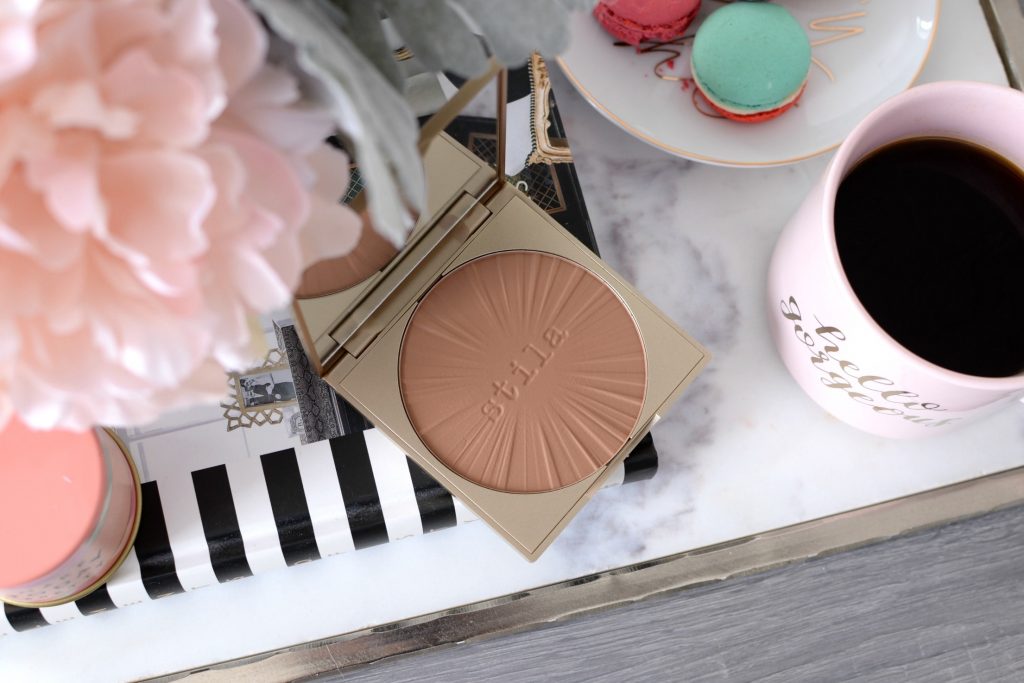 I'm not going to lie, I haven't been sleeping well these past few weeks (due to stress I'm sure), so I've been reaching for the new CoverGirl Vitalist Healthy Concealer Pen daily. With a click of the button, all my imperfections and dark circles are banished. This soft-brush concealer pen glides on smooth and improves skin's texture within seconds. Its infused with vitamins to help brighten and refresh the skin for a healthy look and feel. Its highly pigmented, providing a full-coverage effect with the smallest amount of product. It magically erases all blemishes, freckles, dark areas and even hyperpigmentation. Unlike your traditional thick and goopy high-coverage concealers that tend to look too heavy and caky on the skin, this one manages to conceal all problem areas, while looking and feeling lightweight and extremely natural. It almost seems to melt into the skin for a completely seamless and flawless application process. It conceals minor redness, counteracts blue veins under the eyes and helps depuff. It doesn't settle into fine lines, nor does it oxidize throughout the day. It retails for $12.99.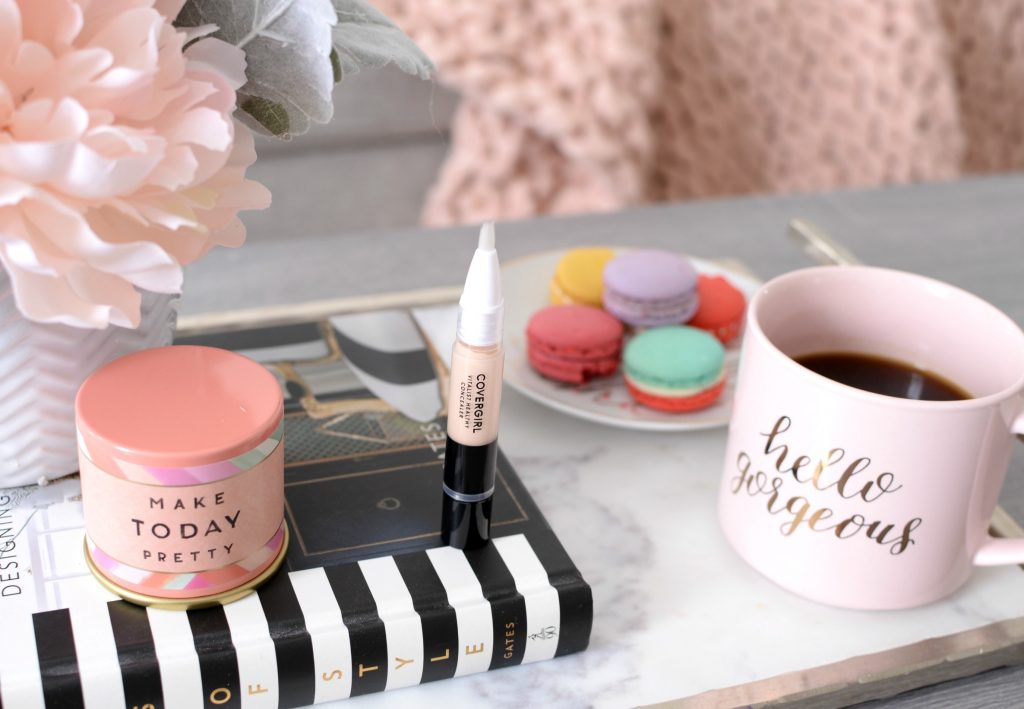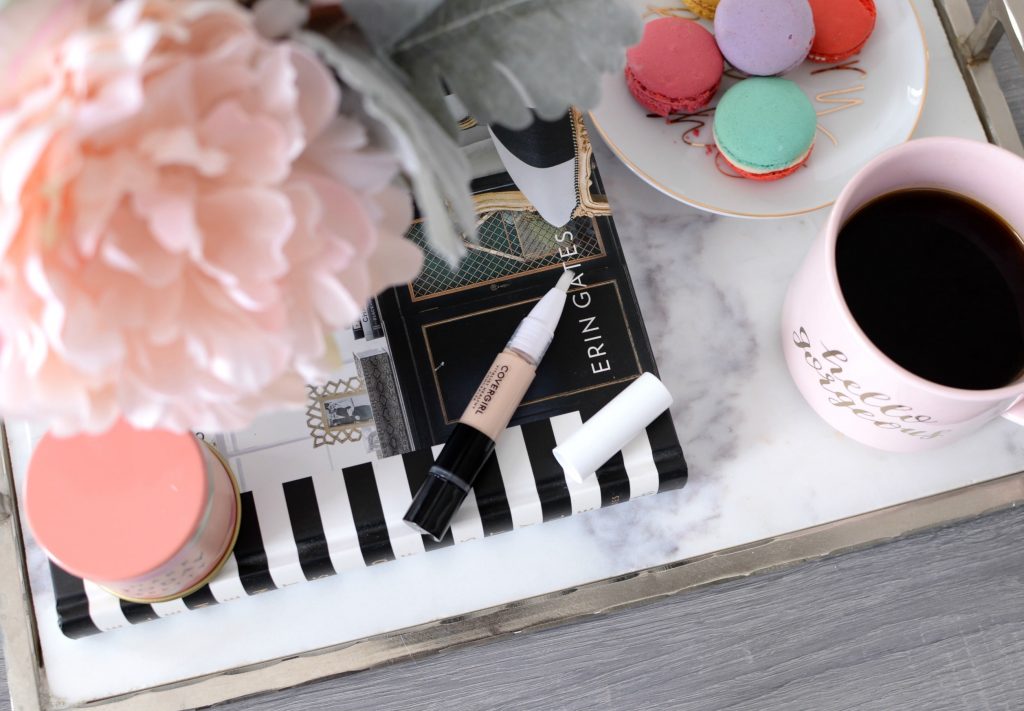 On the days I don't want to fuss with a lipstick and have the fear of having to reapply, I've been lining and colouring in my entire lip with the new Wet N Wild Gel Lip Liners. It features an innovated gel-like formula that provides the ease and control of a pencil with the intensity and boldness of a gel. Its ultra-fine tip helps to create precise lines and its gel base glides on smoothly for a flawless finish. Its rich and creamy consistency features highly saturated pigment that provides true opaque coverage in a single swipe. It sets and dries within a minute and its waterproof formula provides hours of wear without fading. I can create a full look and colour to match any lipstick or wear on its own without feeling too dry. It comes in a wide range of shades and retails for $3.99.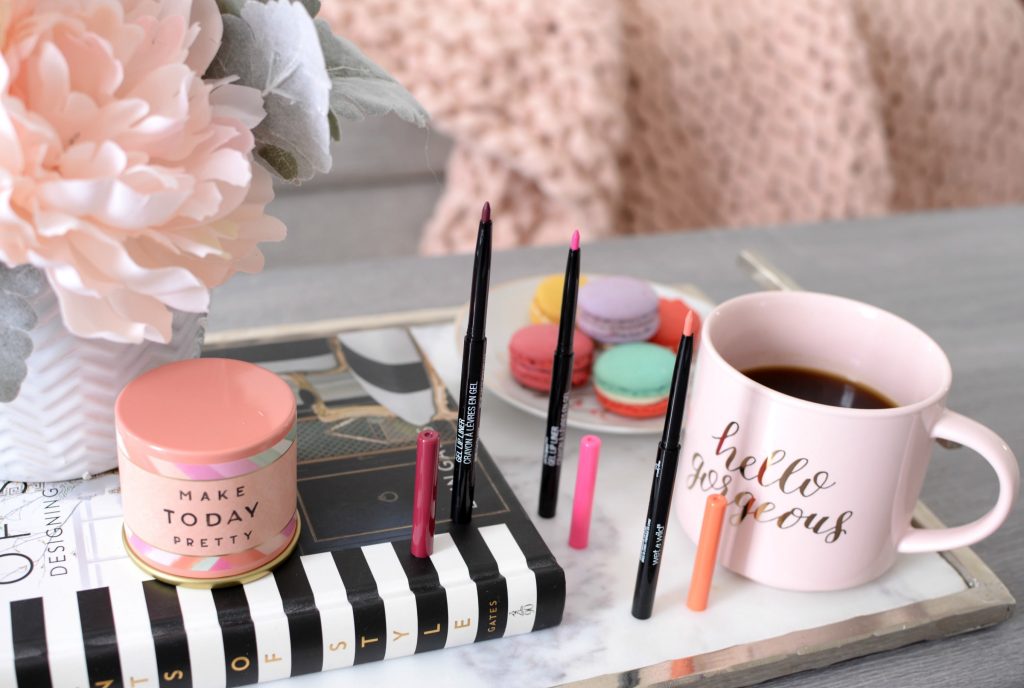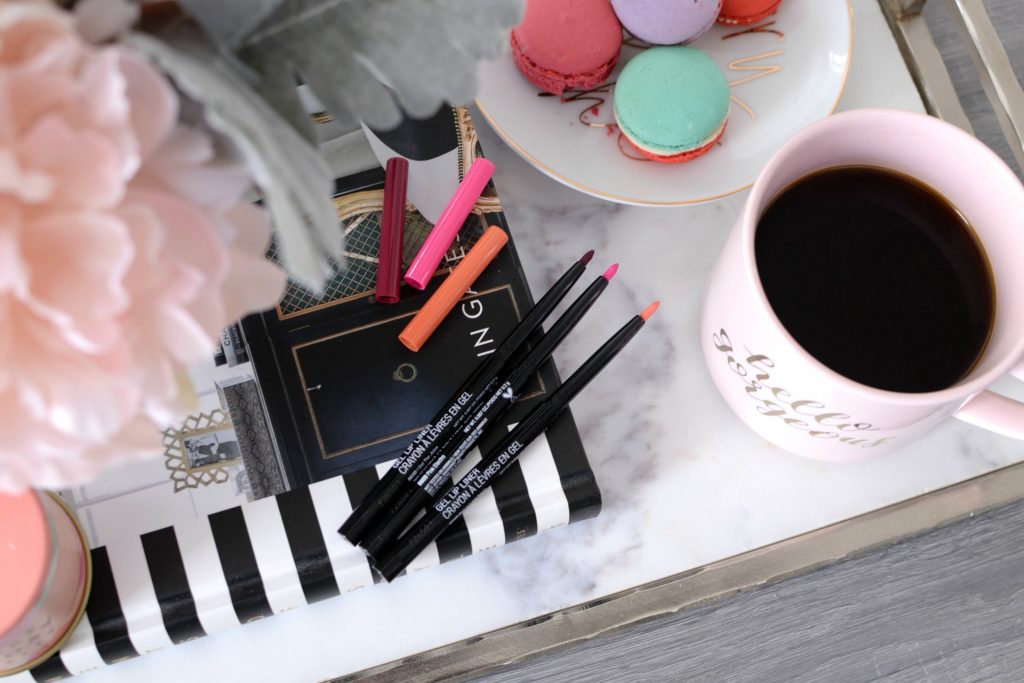 To help celebrate 2018 Lunar New Years, which is happening on Feb 16th, Givenchy has released a limited-edition collection that just so happens to feature my current favourite lipstick. Givenchy Lunar Le Rouge Lipstick in 305 Égérie is honestly the most gorgeous bright coral pink that I've seen in a long time. Now that the holidays are over, I've been putting aside my reds and reaching for more spring-like shades. From the richly pigmented texture, to the stunning packaging, to the transfer-proof formula, everything about this lipstick just screams perfection. It's provides true colour payoff in a single swipe or two, creates a stunning sheen on the lips that's never flat or dull and stays put for hours on end. This beautiful shade not only brightens up your complexion right now, it will transition beautifully into the warmer months too. It retails for $45.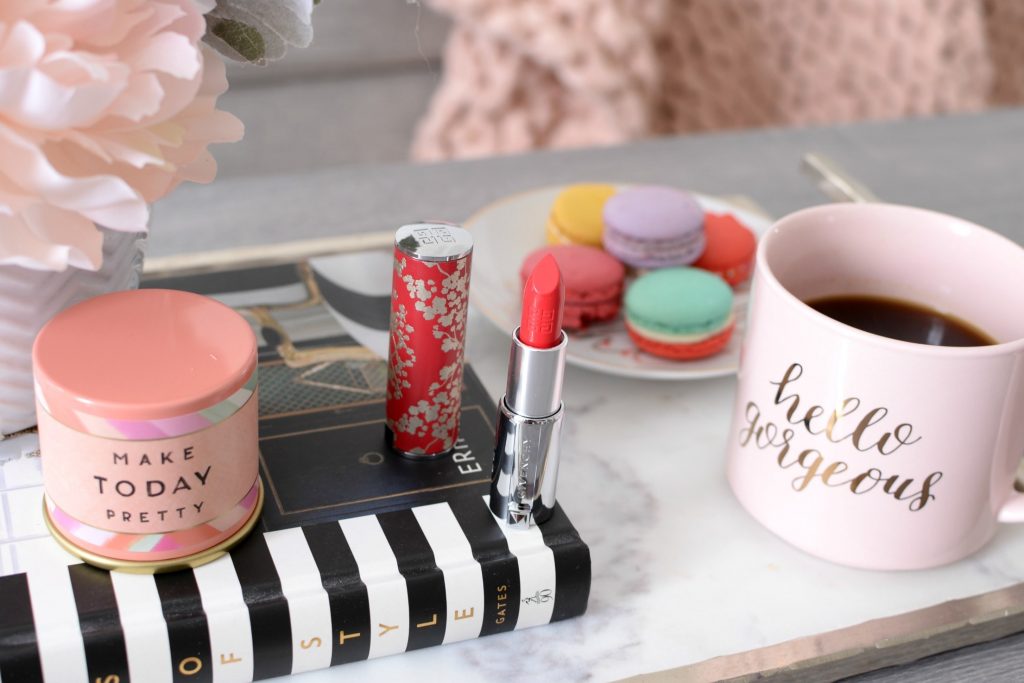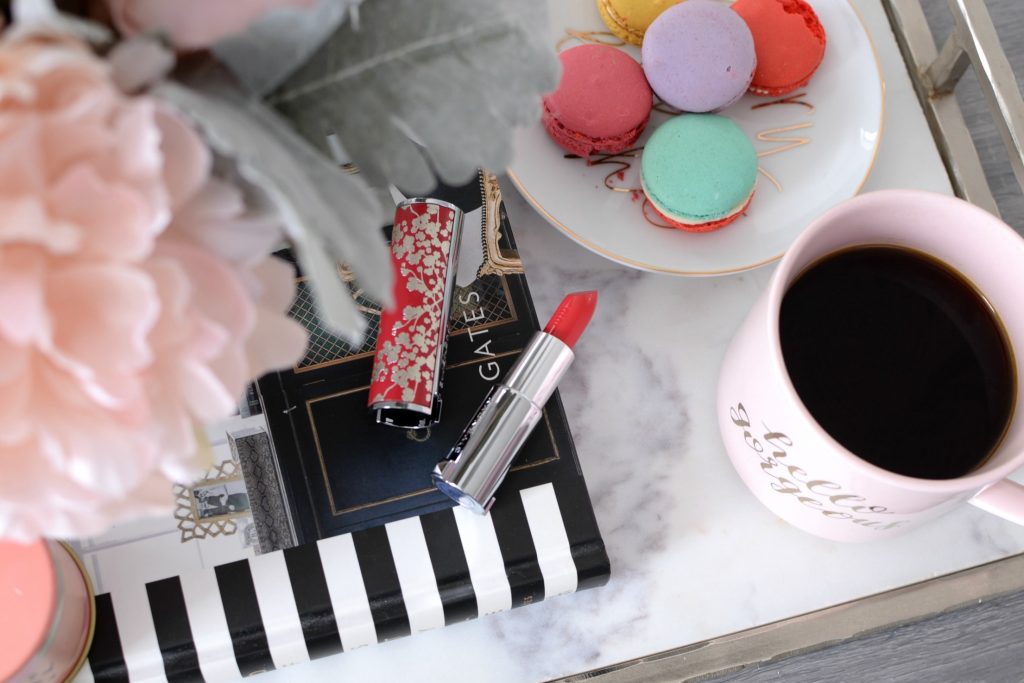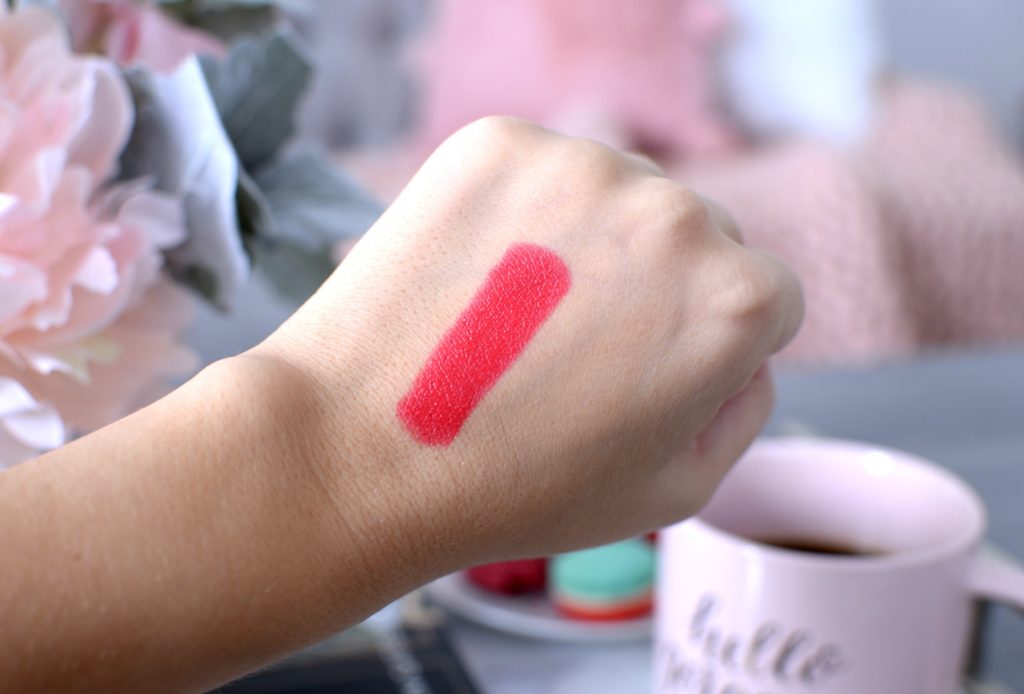 New year, new skincare routine. Every year I say I'm going to pay more attention to my skin and invest in high-quality skincare products. This year I kicked off my healthy, radiant and glowing complexion with the new Dior Capture Youth Collection. This unique age-defying skincare regimen features 5 daily serums, all with their own innovated formulas to visibly delay the sings of aging before they appear. From dullness, dryness, firmness, wrinkles, oil, redness and irritation and everything in between, this lineup is sure to have your skin looking youthful in no time. Since most of us usually have more than one issue, you can mix and match each serum to target your unique wants and needs. For the past 30 days I've been mixing the Glow Booster, which is formulated with vitamin C and AHA to help brighten the skin, with the Plump Filler, which is formulated with hyaluronic acid to help hydrate and replenish the skin with moisturize for a more fuller and supple appearance. Both of these combine, have helped nourish my skin and create a healthy luminosity to my otherwise dull and dehydrated skin.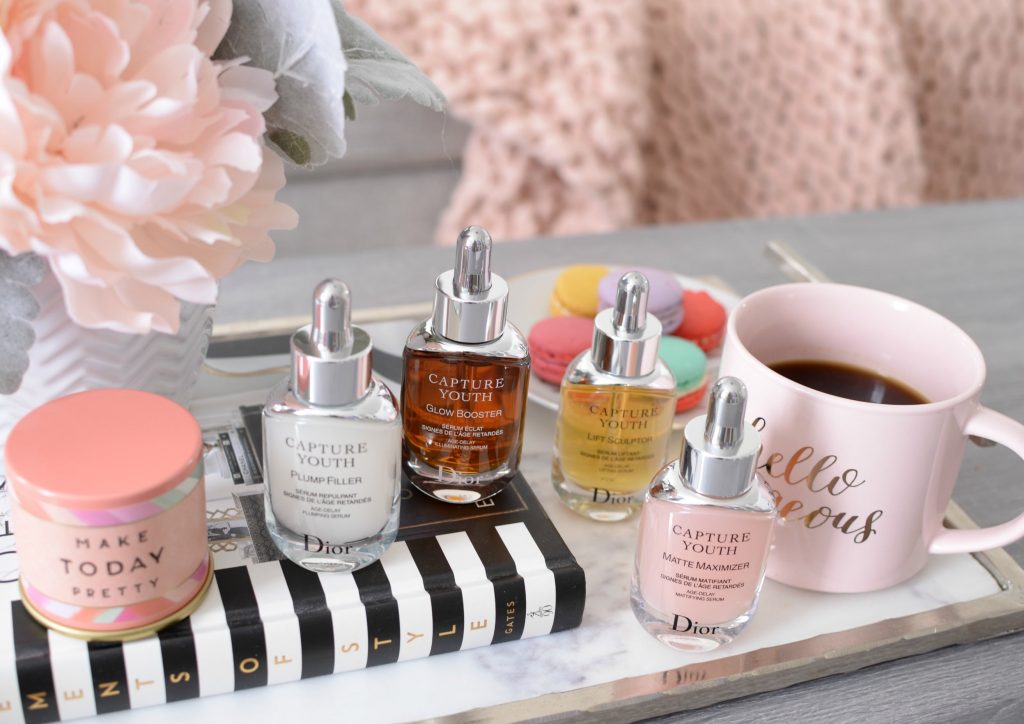 Since both the Dior Glow Booster Age-Delay Illuminating Serum and Plump Filler Age-Delay Plumping Serum are both incredibly lightweight, I have no problem applying them in the morning before my daily moisturizer. It instantly absorbs into the skin, leaving no sticky or tacking residue behind. It works beautifully as a makeup base and actually seems to help my foundation adhere to my skin better. Its lightweight, doesn't clog pores and a little goes a long way. In the evening, I add a few drops of each to my new favourite moisturizer, Dior Capture Youth Age-Delay Advanced Crème, to really up my hydration game. Since its enriched with antioxidant rich iris extracts, I don't feel the need to reach for other products when using both the serums and advance crème. Each retail for $120.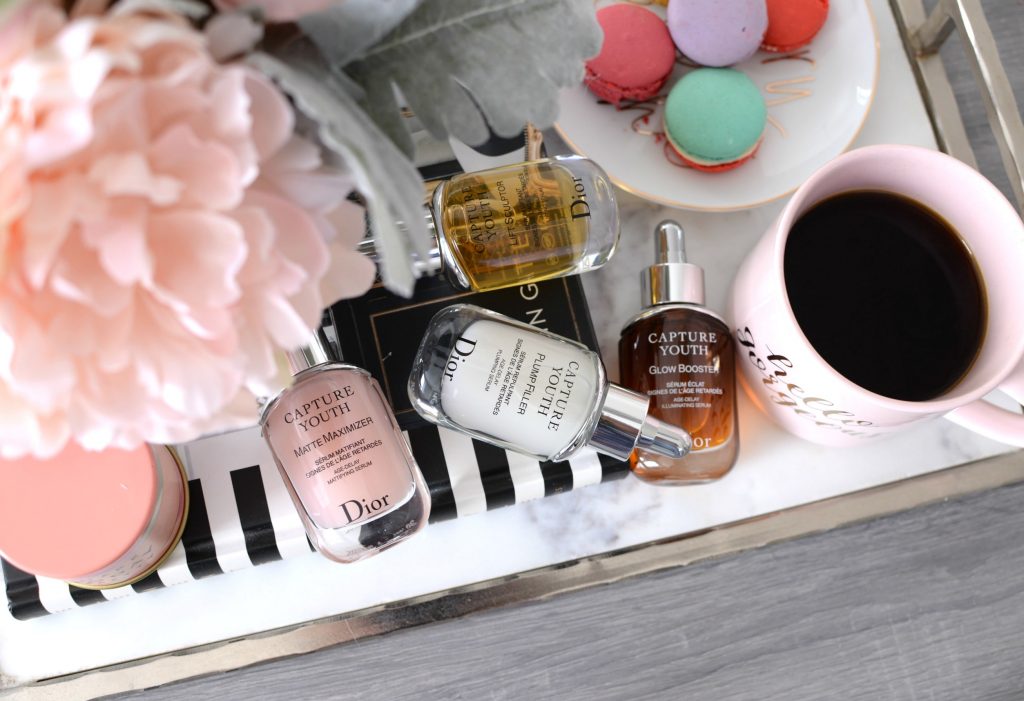 Speaking of the new Dior Capture Youth Age-Delay Advanced Crème, this highly concentrated iris extract daily moisturizer helps to boost the antioxidant power of the skin to visibly reduce the signs of aging. Upon first application you will immediately see smoother, retexturized and strengthened skin. Its lightweight, silky-smooth, ultra-fine texture glides onto the skin like butter and instantly absorbs into the skin. This crème is designed to be used in conjunction with the serums to help maximize the effect, but honestly if you're just looking for an intensely hydrating, moisturizing and nourishing day and night cream, I think you'll love this one. It retails for $120.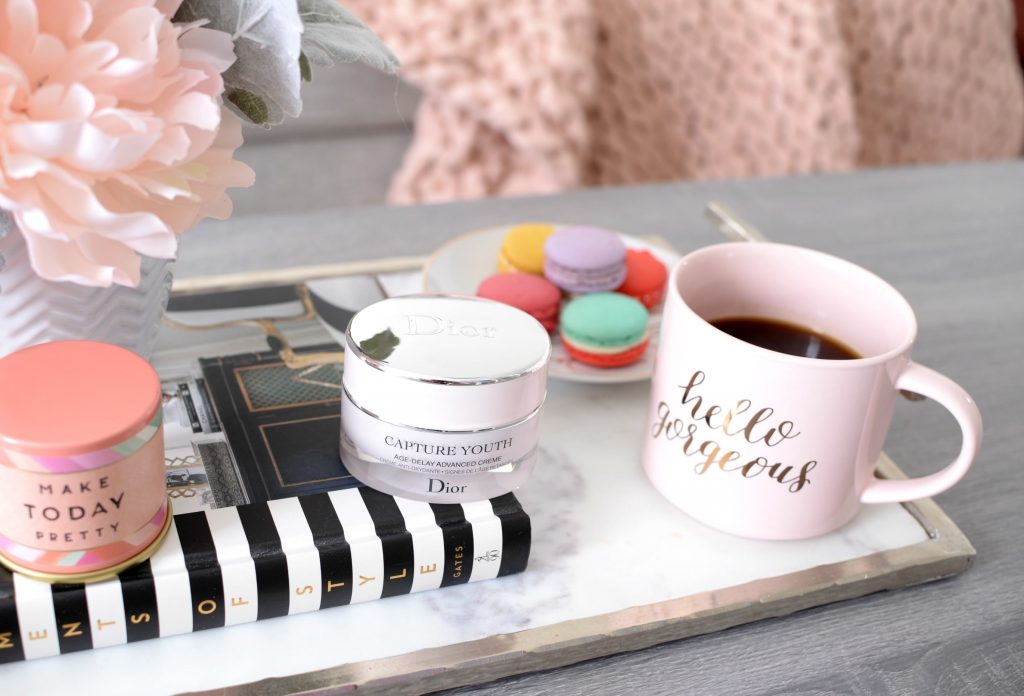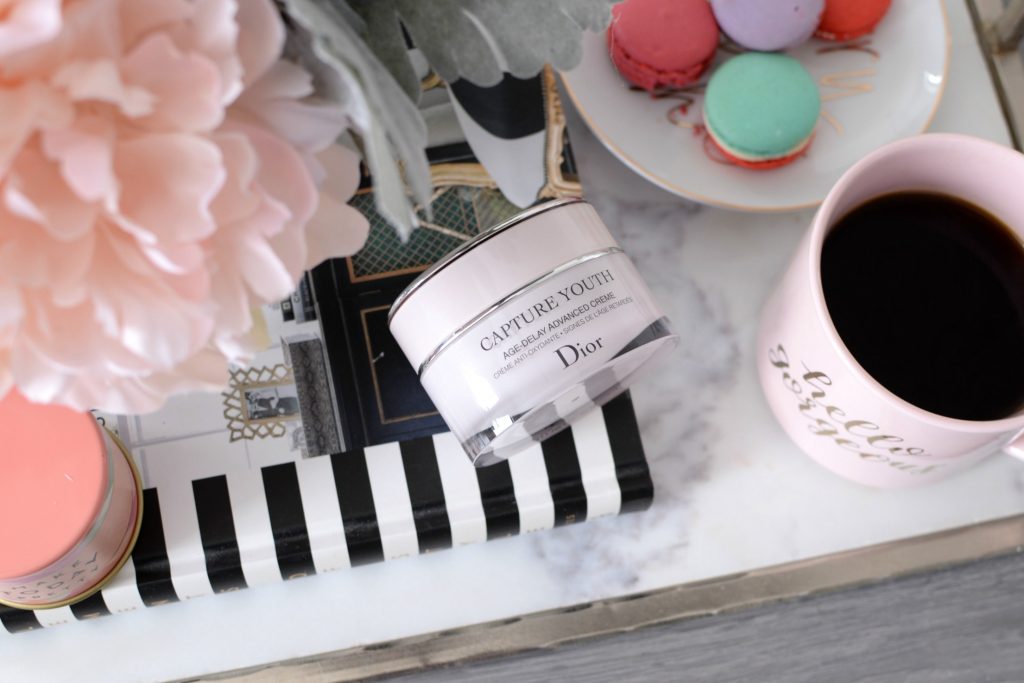 You may remember me attending a Jason Wu perfume launch party a few months ago, and as quickly as I fell in love with this new perfume, I totally forgot about it until this month. This freshly alluring scent shimmers during the day and evolves into a deep peppery, sensual and seductive note as the day goes on. Its an incredibly fresh, floral-y and woody scent that features pink pepper and figs at the top, with jasmine, peony and lily of the valley in the middle, followed by musk at the base. The floral notes really shine through, and although I'm not one to gravitate towards floral perfumes, the richness of musk helps to ground the scent and provide it with a slightly masculine aroma. It retails for $145.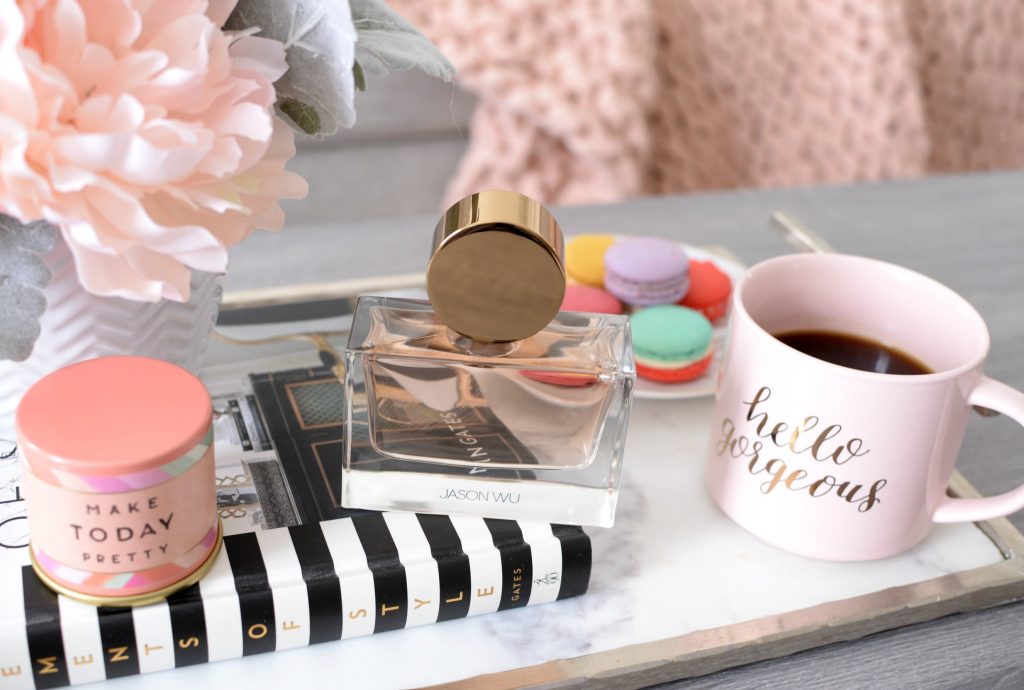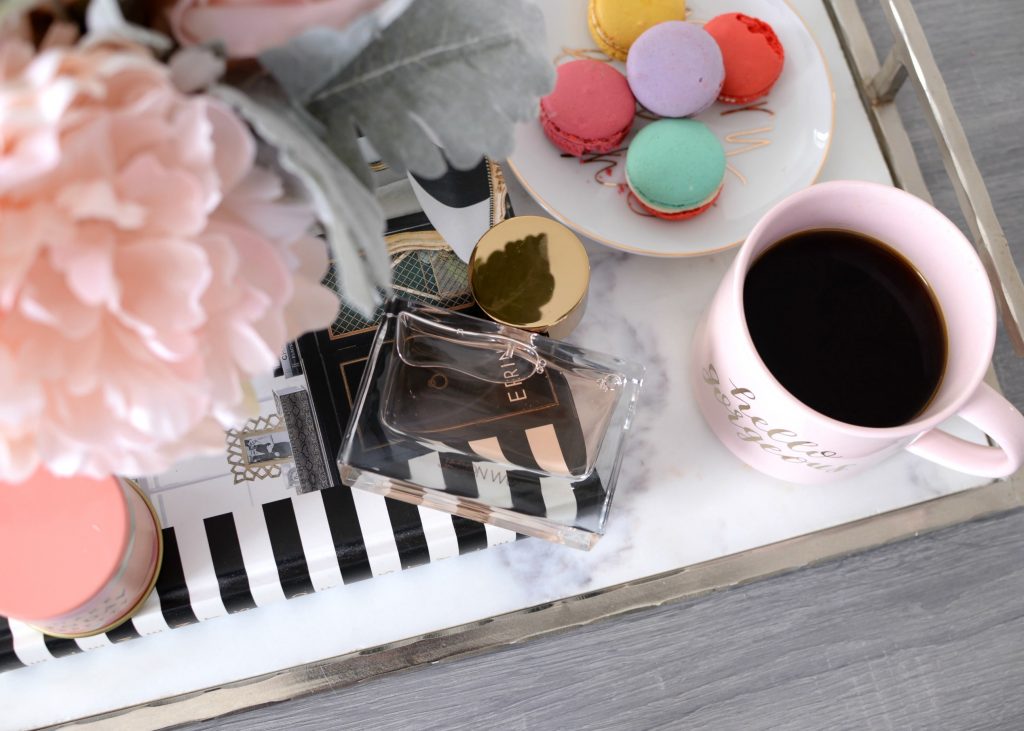 I've been pretty lazy with my haircare regime, so the Alterna Haircare Caviar Anti-Aging Overnight Hair Rescue has helped repair my hair while I sleep. I'm all for products that work while I sleep. I apply a small amount to my dry hair before bed and watch as it deeply penetrates throughout the evening for softer, smoother hair by morning. Since I take baths in the evening and wash my hair in the morning, this is the perfect product for me. This powerful treatment is safe enough to use a few times a week without stripping my hair of its natural oils or colour. It replenishes damaged over-coloured, over-processed, and over-dehydrated hair into shiny, healthy and glistening strands. It also helps to strength your hair over time and prevents future breakage and damage. It absorbs within seconds and doesn't seem to stain or leave a greasy residue on your pillowcase or sheets. It retails for $47.50.