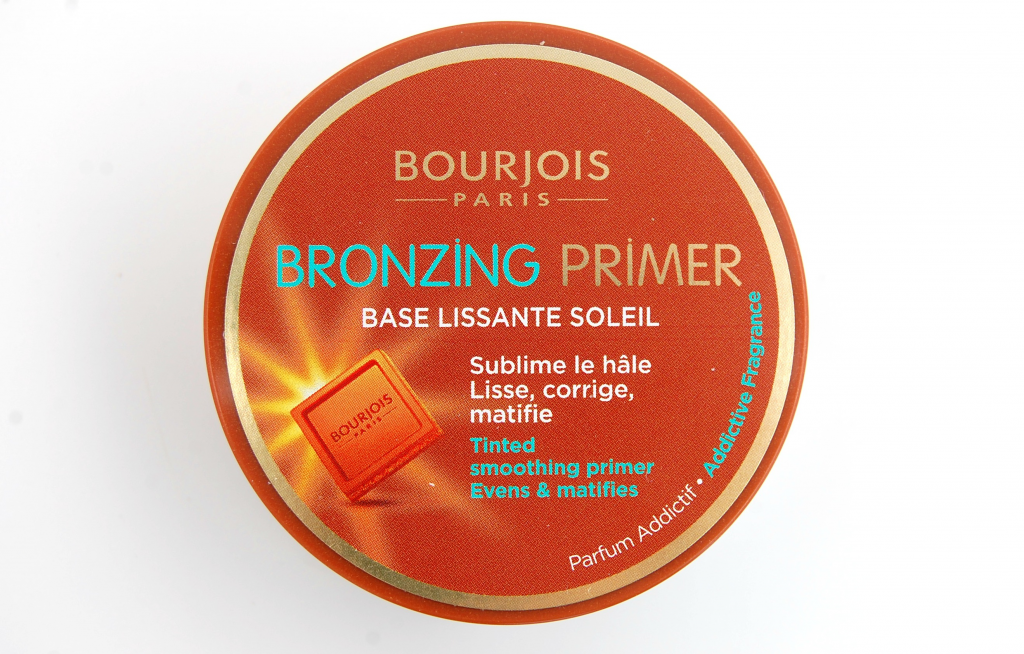 Bourjois Paris has released some really interesting pieces in their Summer Collection, I did a blog post on the Bourjois Sixties Remix Event I attended last month (found here) and this new Bourjois Bronzing Primer is one of my favourites so far. This silicone base primer is a soft almost mousse like product that helps mattify and smooth out the skin before applying makeup.
It comes housed in a glass jar with twist off lid and its universal shade will be perfect for any skin tone. It has an addictive chocolate fragrance that smells good enough to eat; I swear I catch myself just sitting there smelling the primer before I apply it to my face. It has a very luxurious velvety texture, yet lightweight, making it a summer must have. You get a total of 18ml worth of product in each container and retails for $24 come this July.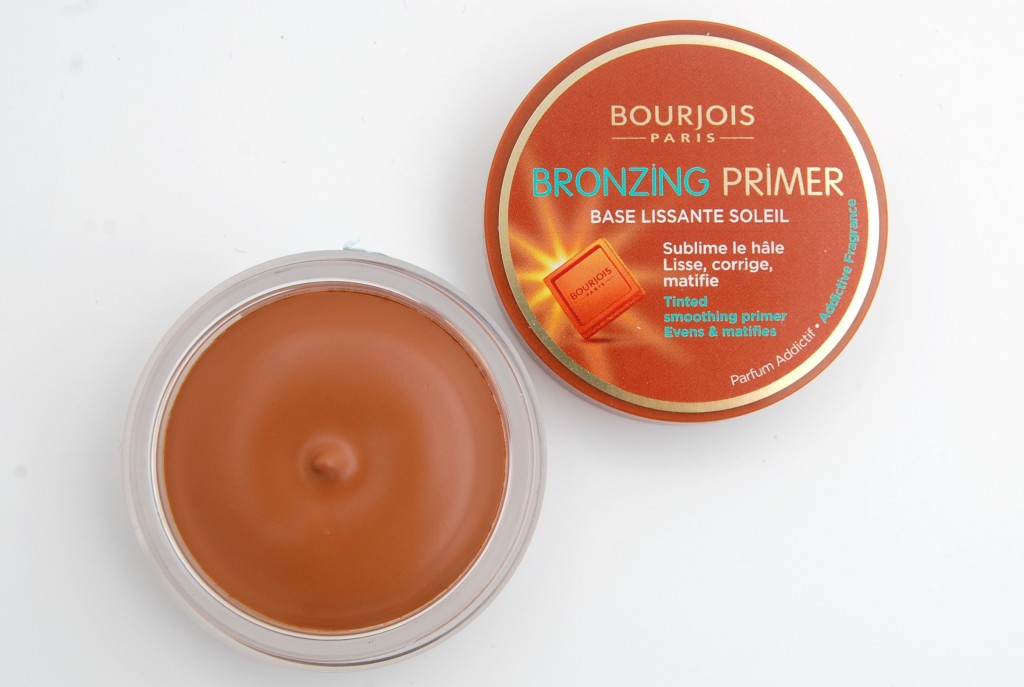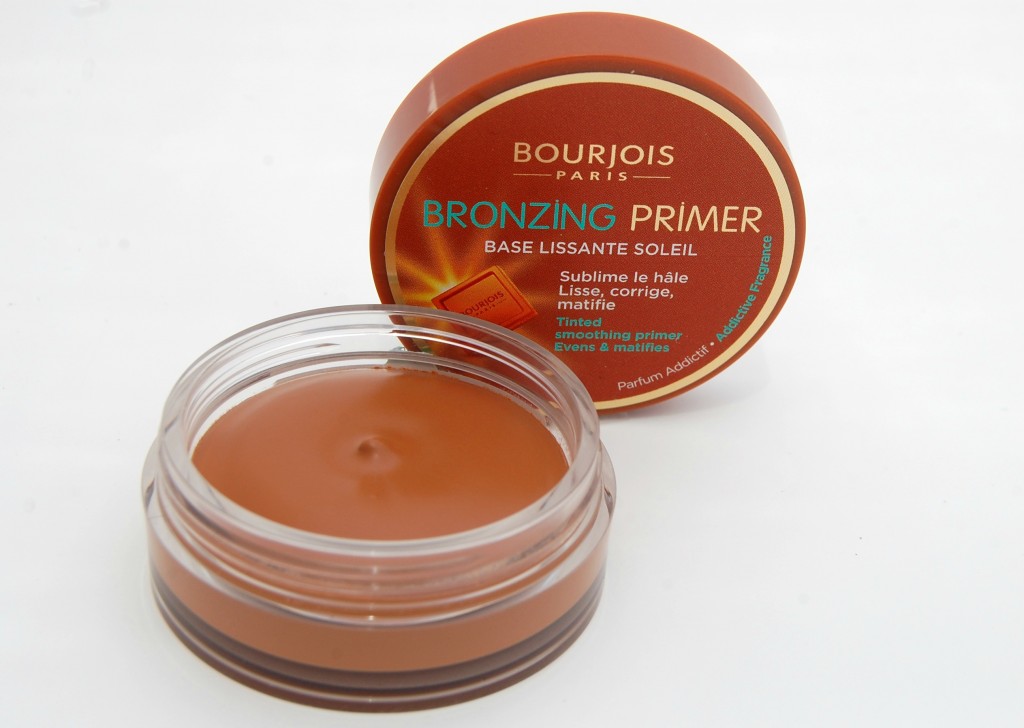 You can wear this primer alone or under your favourite foundation or powder, which I have been doing for the past few weeks. I was a little scared when I first opened the jar as it looked a little dark for my skin tone; I usually wear the lightest shade in foundation, but even I managed to create a healthy, all over glow using this bronzing primer. It doesn't leave your skin looking orange or streaky and you only need a tiny bit of product to cover your entire face. It blends into the skin beautifully, leaving a flawless complexion behind. It did help to even out my skin tone and add a little warmth to my face before adding my foundation.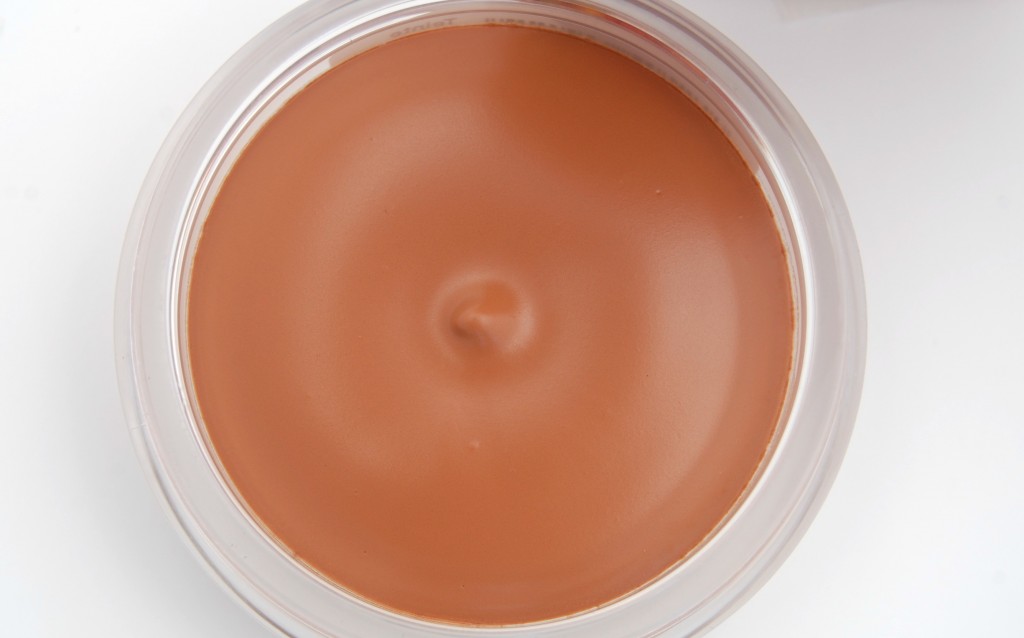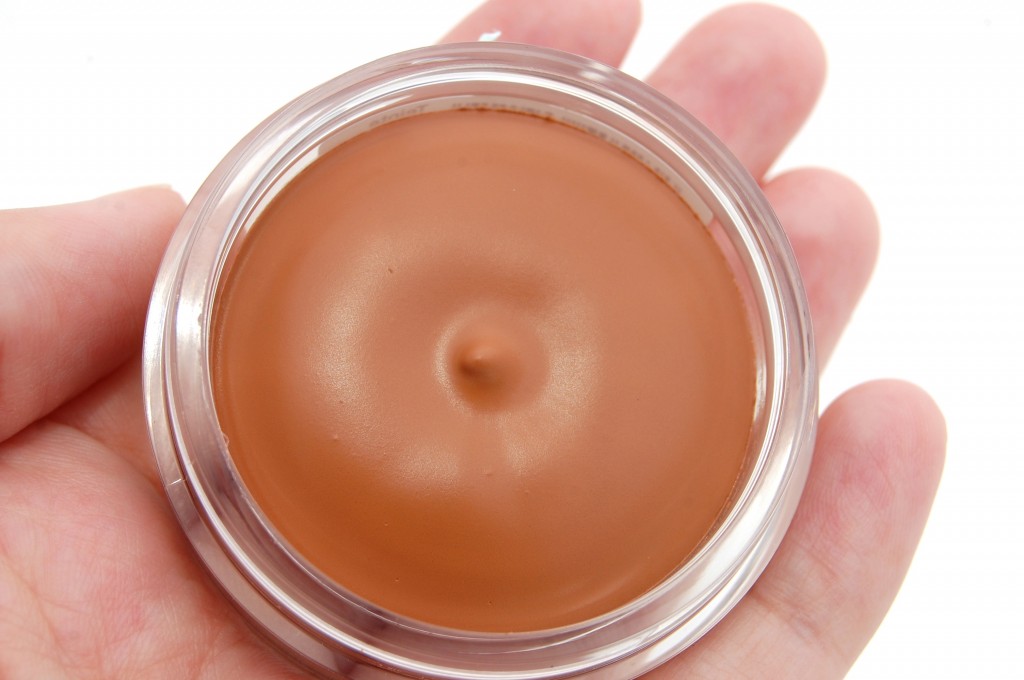 I think this Bourjois Paris Bronzing Primer will also work well on those super-hot days when we don't want to wear foundation but want a little coverage. This would be a great base before adding a tinted moisturizer or BB cream and it also gives a little hydration to the skin without feeling greasy or sticky. I will be reaching for this a lot over the next few months and if you're looking for a primer with a hint of colour I would recommend picking this one up.