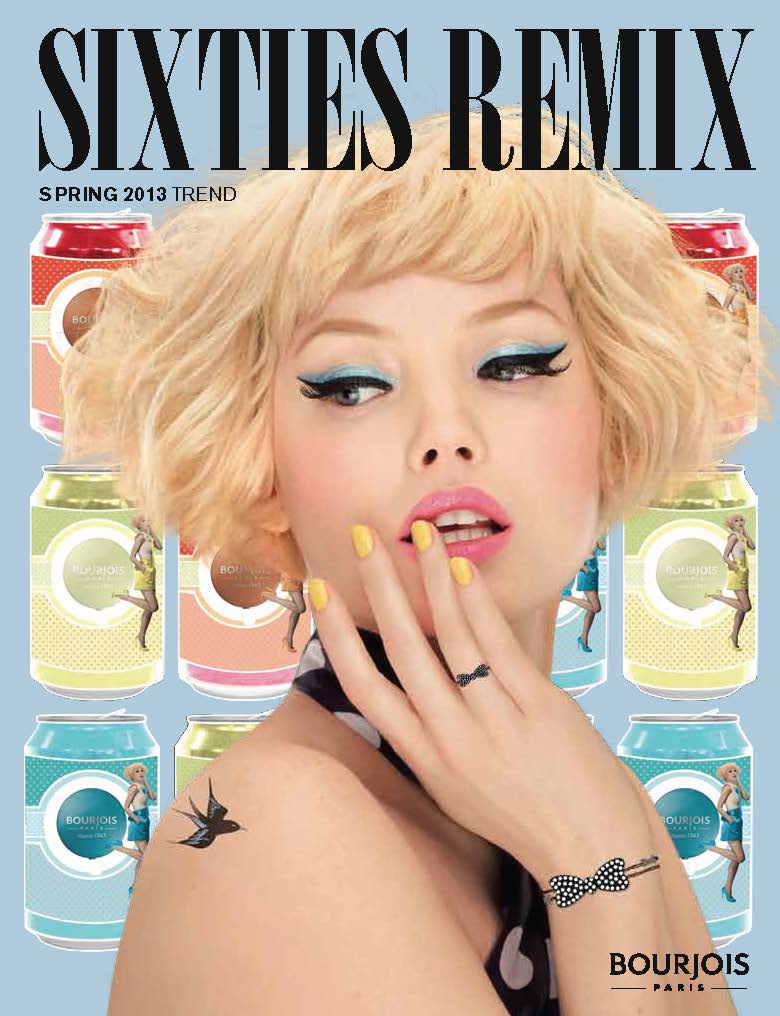 Bourjois Sixties Remix Event was the perfect way to celebrate 150th years and to introduce Sixties Remix collection, featuring lots of products for creating trendy retro looks. I had the honor of attending their Bourjois Sixties Remix Spring/Summer launch party at the Lux Spa in Toronto with my mom and we both had an amazing time learning about all the new products Bourjois has to offer in these upcoming months.  
When we first arrived we were welcomed by the amazing Bourjois and PR team (who by the way all had on matching floral shirts) a super cute touch if you ask me? We were instantly handed a yummy beverage, then I was whisked away to get my nails done. I got to learn a lot about nail polishes and in honor of Bourjois celebrating 150 years; I thought it would be fun to share some fun facts about nail enamel with you?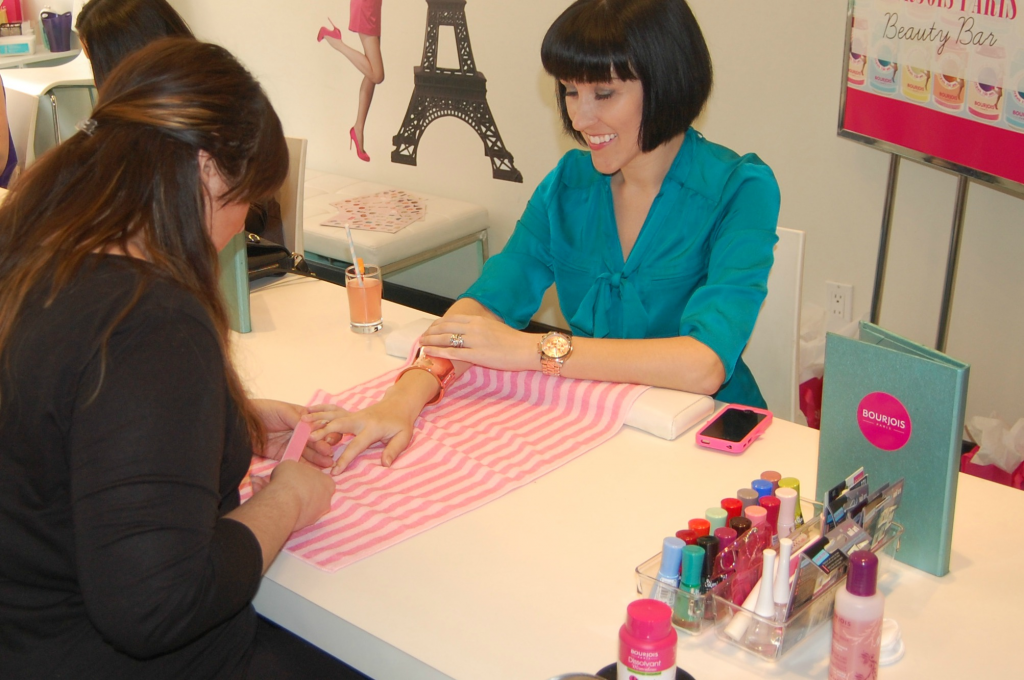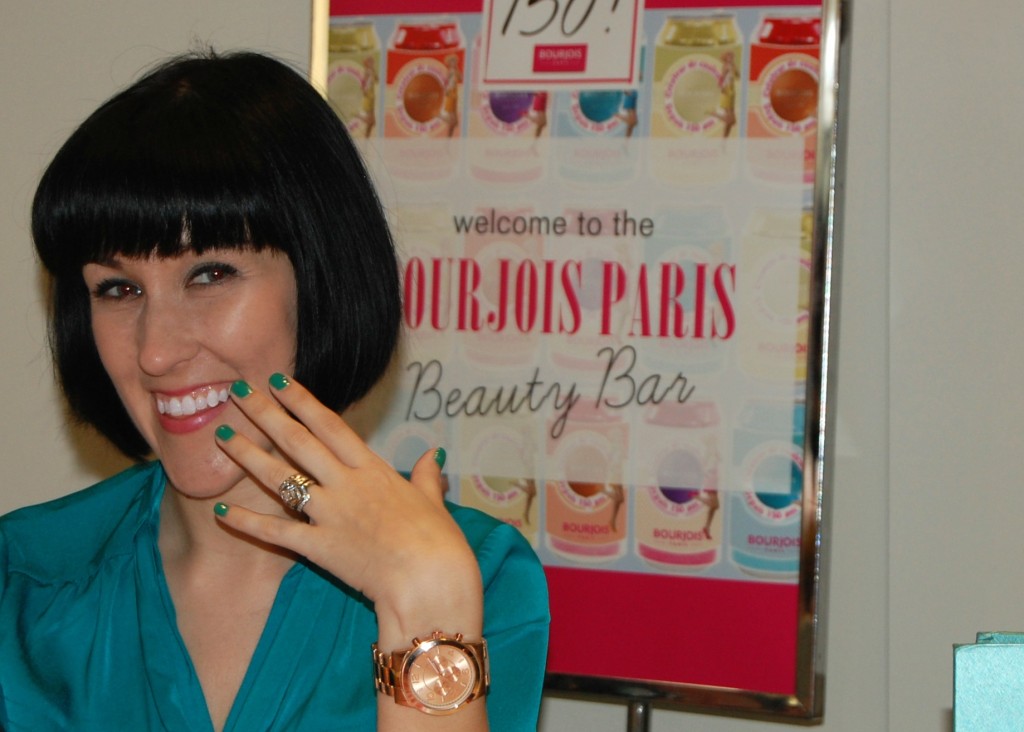 In 1897, among the 700 references in the catalogue, Bourjois included Emailline, a pink-red transparent liquid presented in a bottle to be applied with a brush to colour the nails.
In 1924 the first Bourjois nail enamel was born under the name Vernis Luxus. Then in 1927 is was available in 3 shades, white, red and pink.
In 1989 Bourjois pioneered its first long-lasting nail enamel: Vernia Anti-Choc; it was the first long lasting formula offering women an impeccable manicure for longer wear, yippee!
In 1991 the new Soin et Beaute de l'ongle was launched making Bourjois beauty and care inseparable.
In 1999 Bourjois launched its first nail jewellery.
In 2000 Manucures et Vernis Fortifiants Lissants, a range of treatment polishes were launched.
In 2005 Bourjois nail enamel family grew with the infamous French Manicure Kit.
Finally in 2013 the So Laque nail enamel range is extended with So Laque Glossy.
On my nails is Bourjois So Laque Glossy Nail enamel which is formulated with enriched vinyl to produce a mirror effect shine and its also anti-chipping and guaranteed to last up to 10 days. I have 2 cute birds on my ring finger followed by a silver thread strip that is found in Bourjois Easy Nail Art Kit.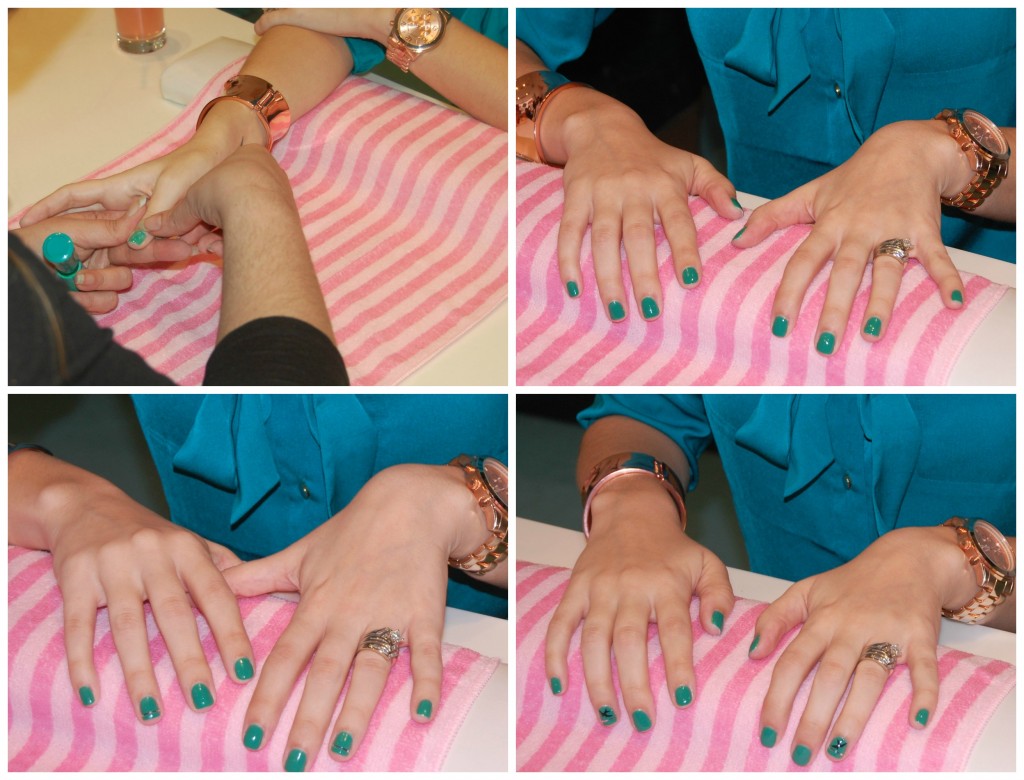 Bourjois has a new collection of So Laque Glossy Nail Enamel in Rendez-Vous a Paris in 8 new shades (4 will be released into Canada) and will retail for $9.99 each; one colour is offset by another more punchier colour, for a playful result.
You can try Oh So Rose (a light soft pale pink) with Prepp'hibiscus (an ultra radiant red with touches of coral) to create a spring harmony that offers an ode to flowers.
Try BC Beige (an elegant grey-beige) with Amande Defile (a minty green) to create contrasts and a daring combination.
Why not pair Taupe Modele (a taupe grey) and Adora-Bleu (a bright bleached blue) to create a French chic that steals the show with 2 very Parisian shades.
Finally treat yourself to a gourmet break with a soft and sweet harmony using Coton Sur Ton (a nude, bleached pink) with Peach & Love (a pinky peach).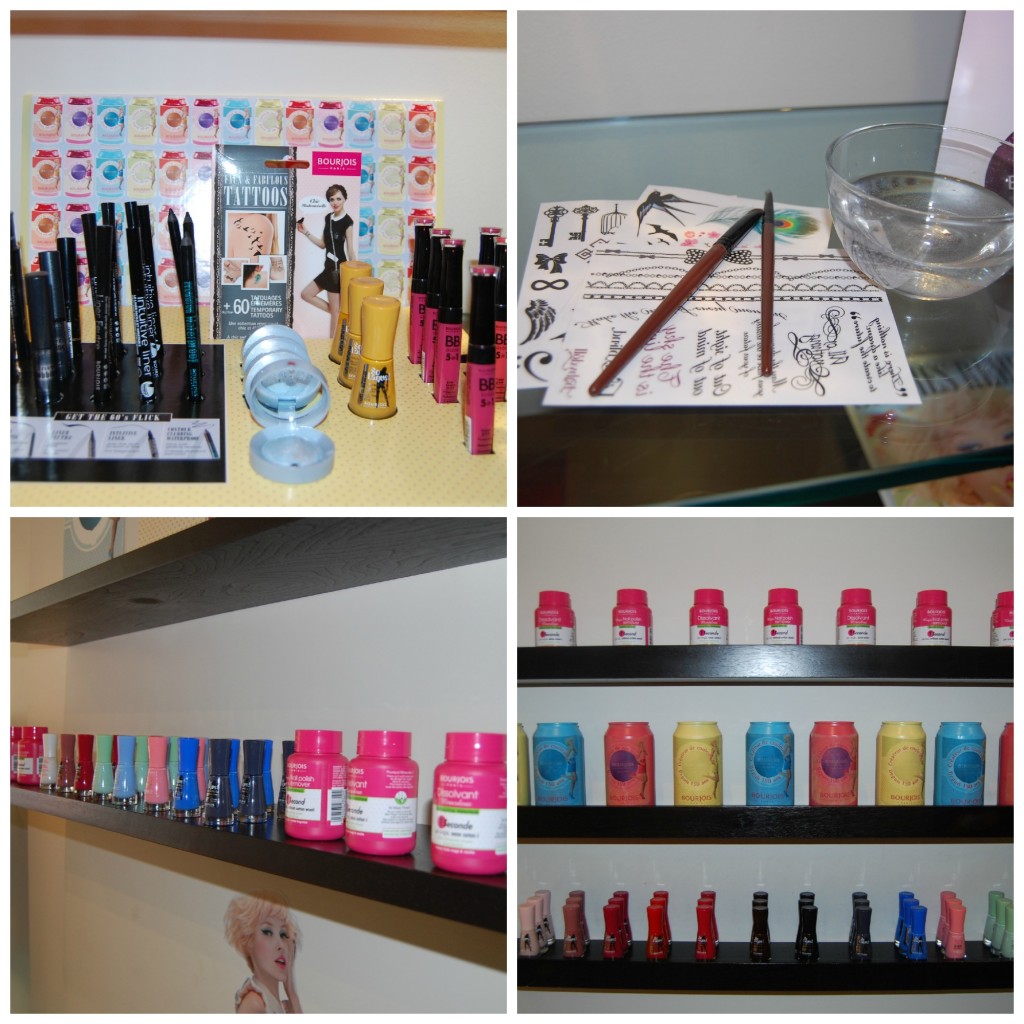 Because Paris and art are inseparable, Bourjois knew they had to pair their Rendez-Vous A Paris Collection with nail art so they looked to Parisian nail art blogger, Pshiiit to create the perfect Easy Nail Art Kit. Each kit contains 122 choices of nail art fun.  1 sheet of 92 black stickers which include small bows, cat heads, stars and birds, next sheet is 30 stencils that you can create small coloured stars (10 stencils), the now cult triangular manicures (10 stencils) and other very precise graphic manicures (10 stencils), finally you get 1 roll of silver thread (7 mm in diameter) to customise and give a sophisticated touch to your coloured manicures.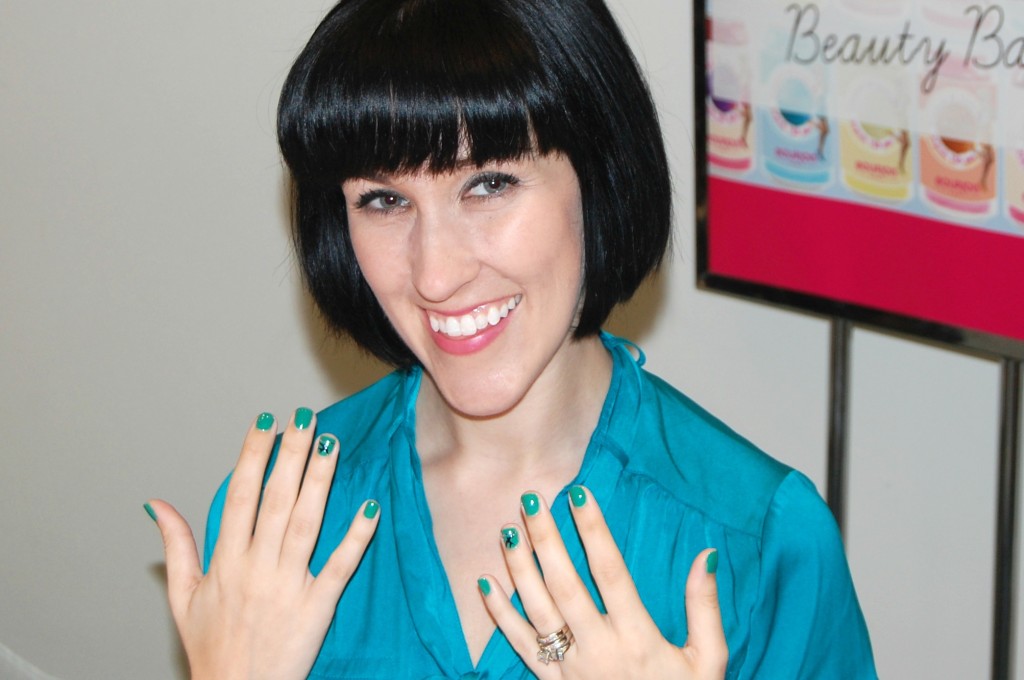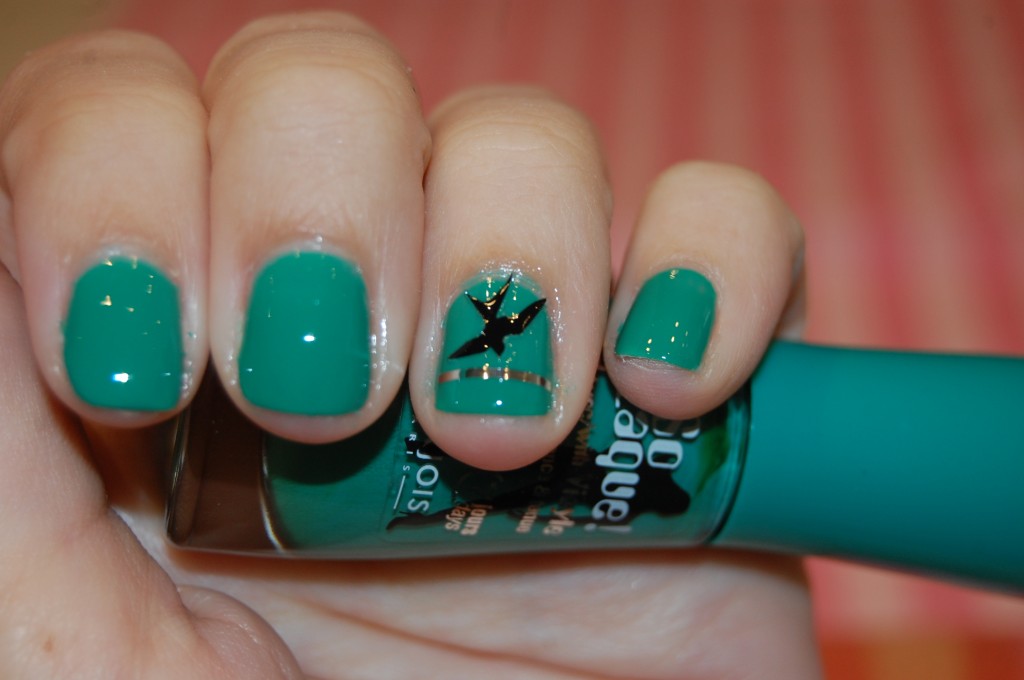 After nails come makeup, one of the lovely Bourjois makeup artists re-did my makeup for me, can I just say I wish I had a pro makeup artist doing my makeup every morning and while we're at it, my hair stylist as well… oh to be rich! Keeping with the theme of the 60's I asked for a 60's inspired look using Bourjois new Round Pot Eyeshadow, Ultra Dark Volume Mascara and Waterproof pencil. Of course no ones 60's look would be complete without false eyelashes, correct? I got to test out the new Faux & Fabulous False Lashes in Chic Mademoiselle that dresses the eyes for a ultra-modern elegance which can be used up to 10 times with proper use.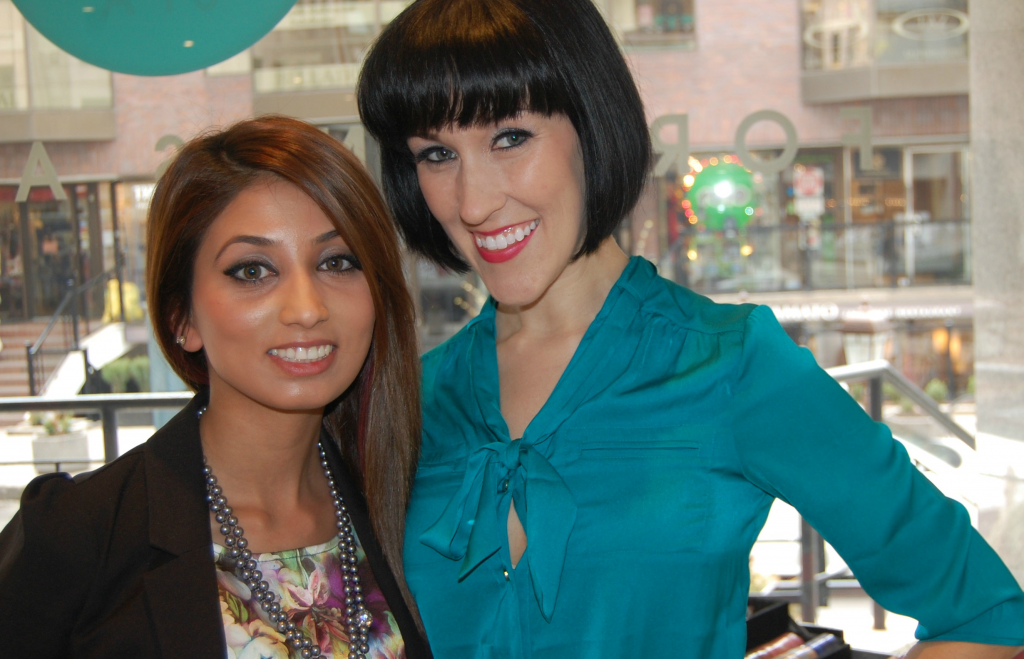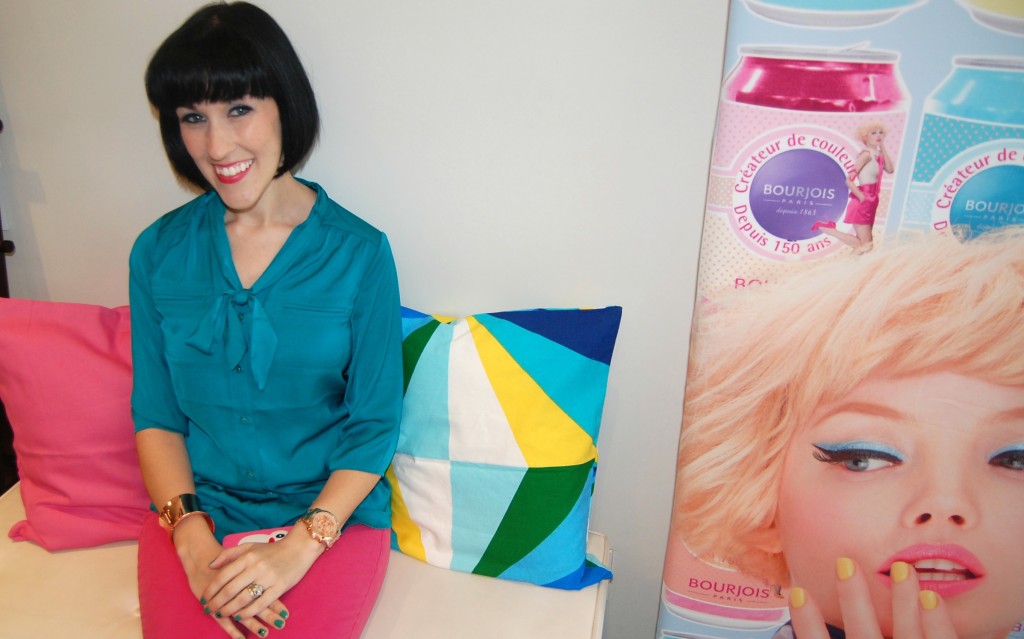 I then got to also test out Bourjois new Faux & Fabulous Tattoos from the Chic Mademoiselle Collection which is created for romantics, totally me. It shows your sensitive side with your fashion addiction with 60 poetic motifs. I had my choice of swallow, peacock feathers, girly jewellery, but I wanted to go big and bold for my foot with cherry blossoms.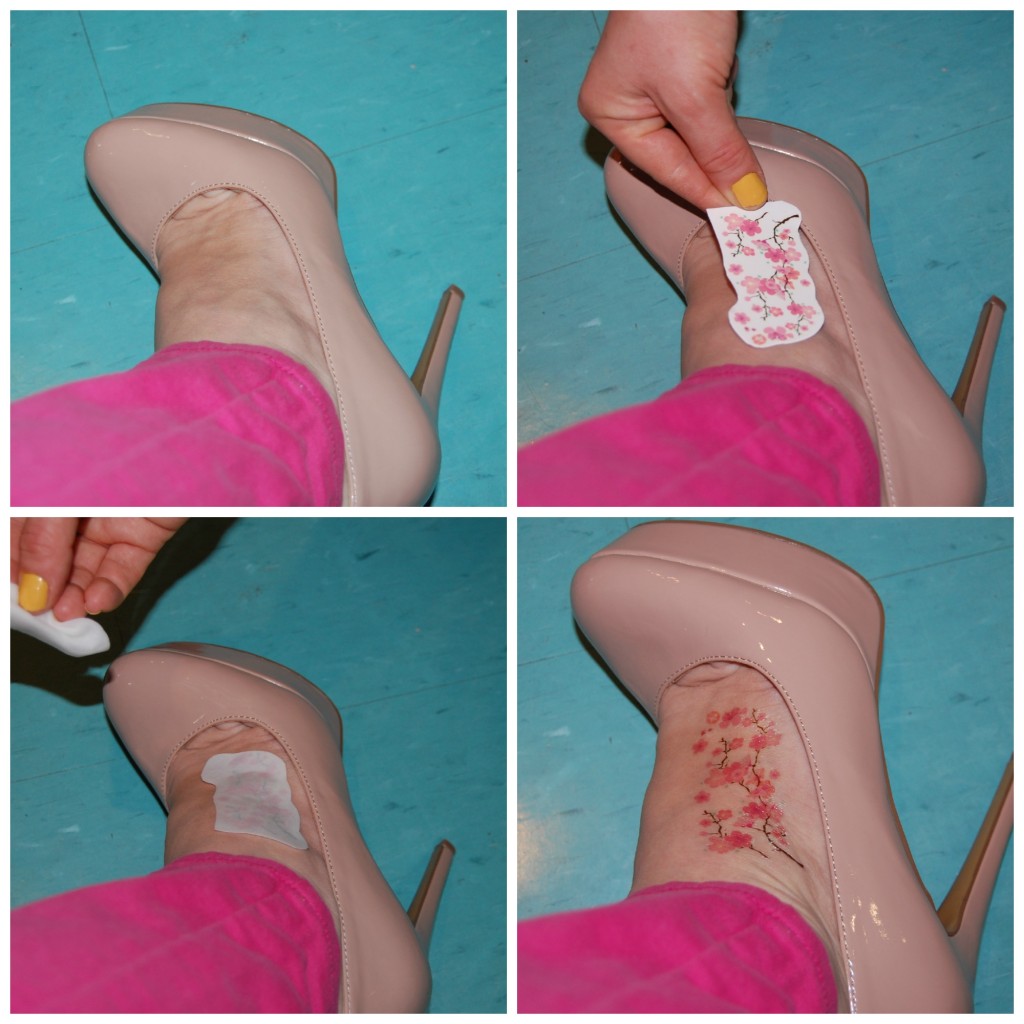 No event would be complete with out fancy food and desserts, Bourjois sure know how to keep their guest happy!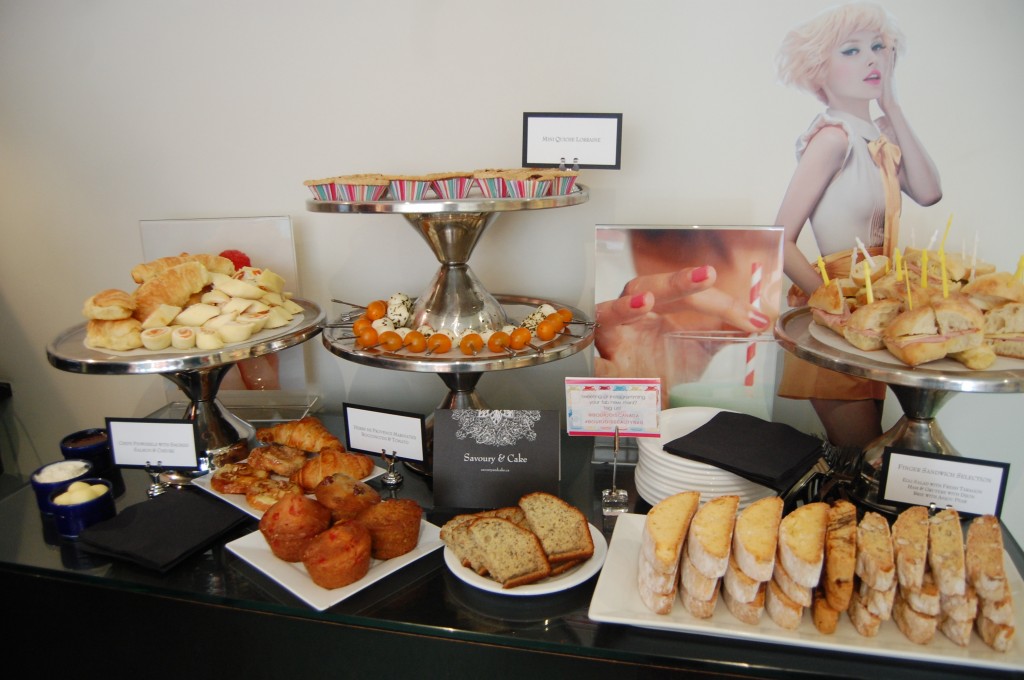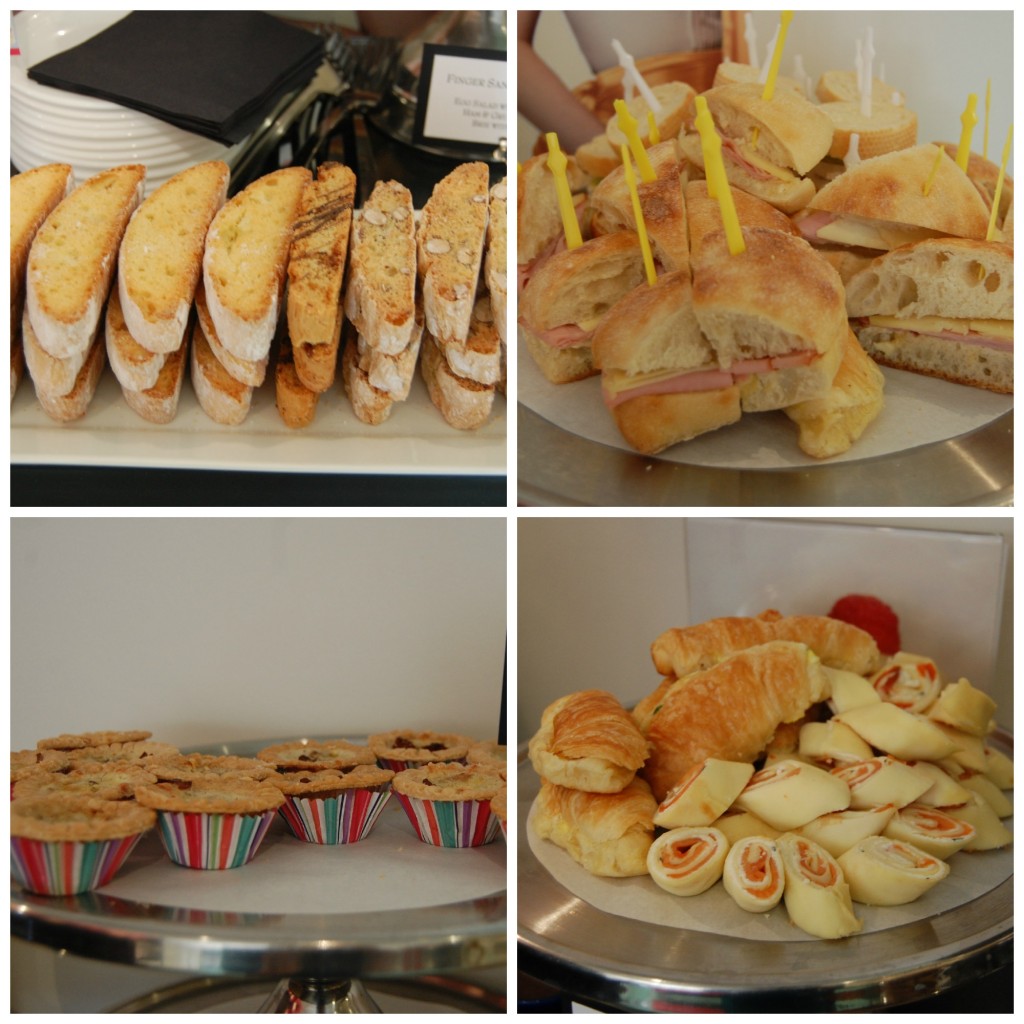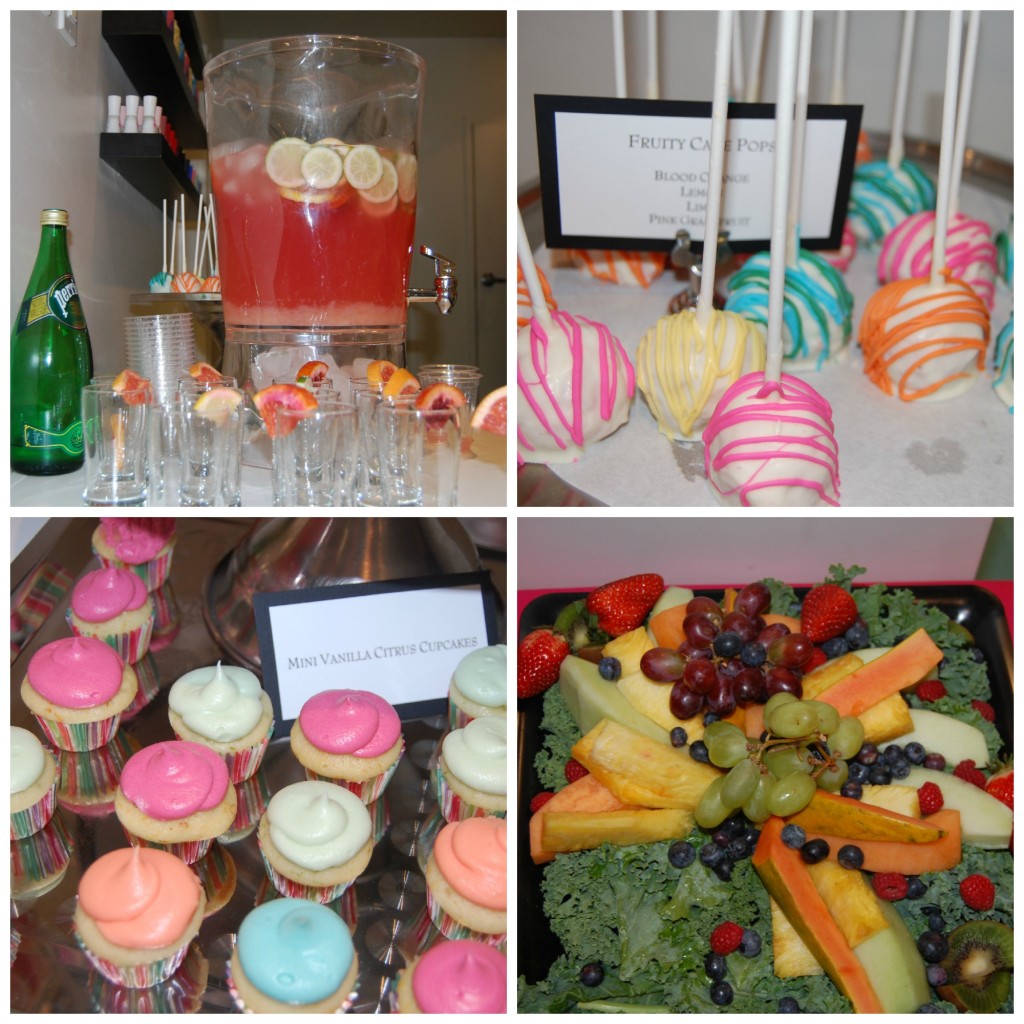 The fancy and oh so pretty Bourjois ladies!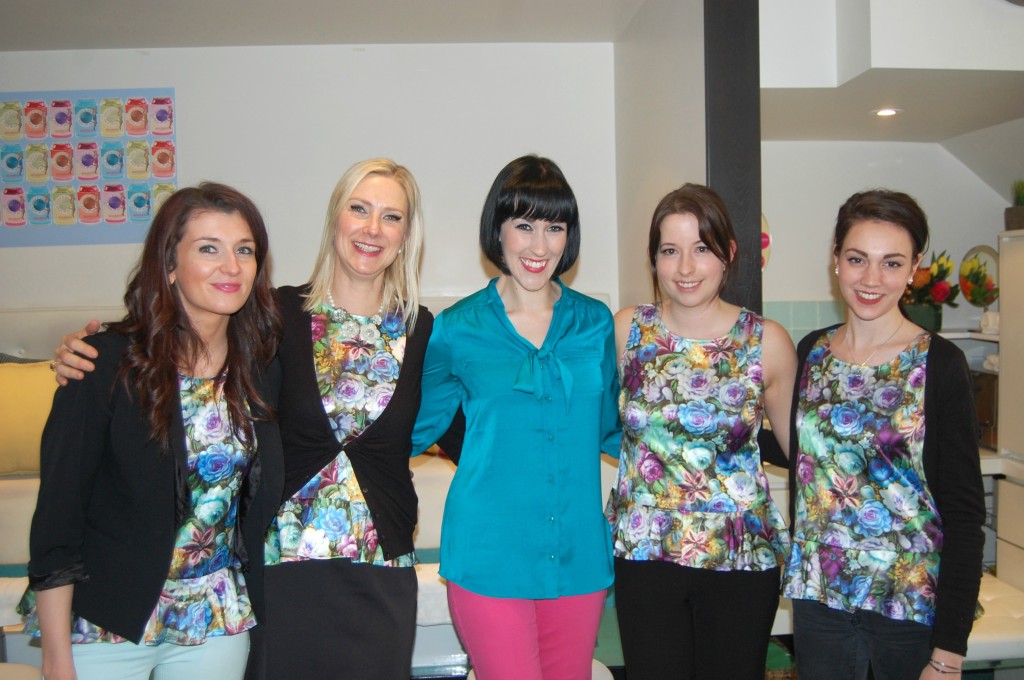 So many new and exciting products to test out and learn about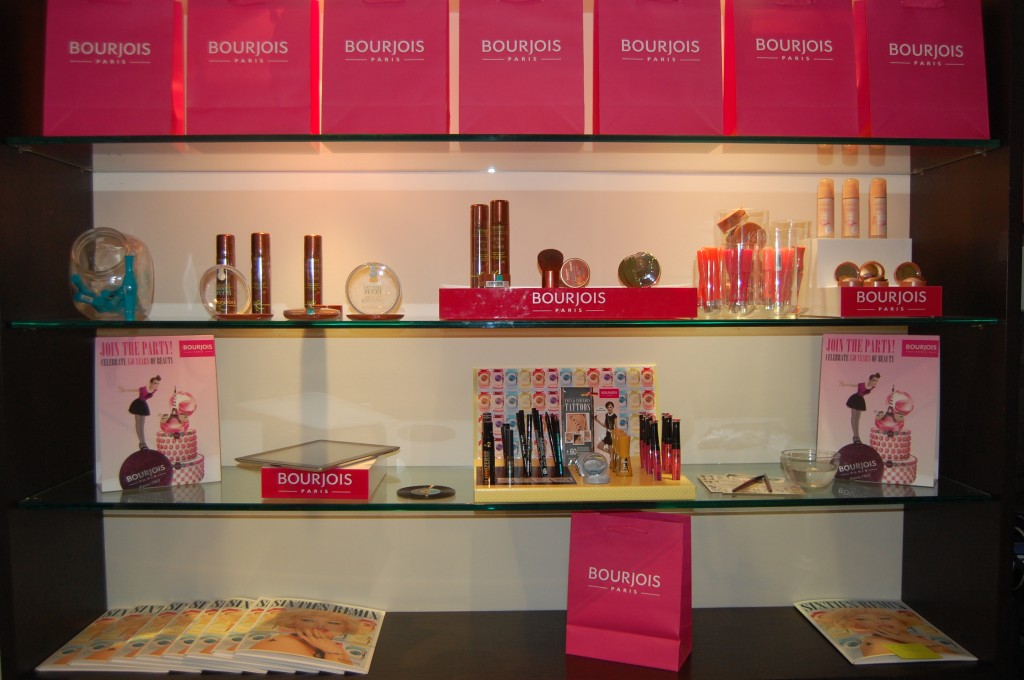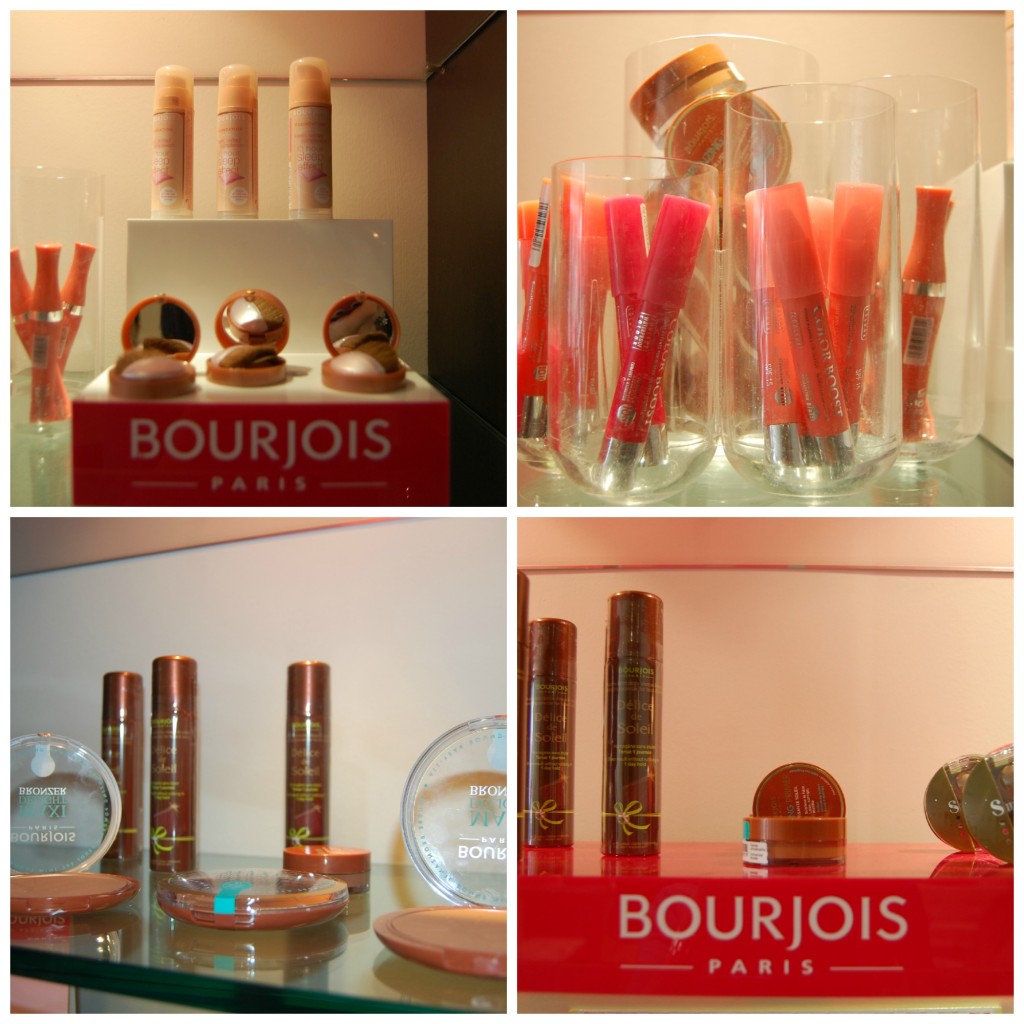 It really was the perfect day to spend with my beautiful mom, I want to thank everyone that made this day so special for the both of us :)