You've just spent the past 10 minutes creating the perfect eye look only for you to apply your eyeliner wrong or it smudges during application. If you're anything like me, you try and save your creation by taking a Q-tip and correcting the problem, but it never seems to work and you then have the hassle of starting over. A new must-have tool for every makeup bag is this innovated, simple solution to the issue with Bourjois Erasable Liner. This is a double-ended product which has an intense black liquid eyeliner on one end and a rubber eraser tip on the other end. The precise and ultra supple eraser corrects little mistakes like a slip of the hand, wobbly and uneven lines by gently erasing unwanted lines without flaking for a foolproof eyeliner look.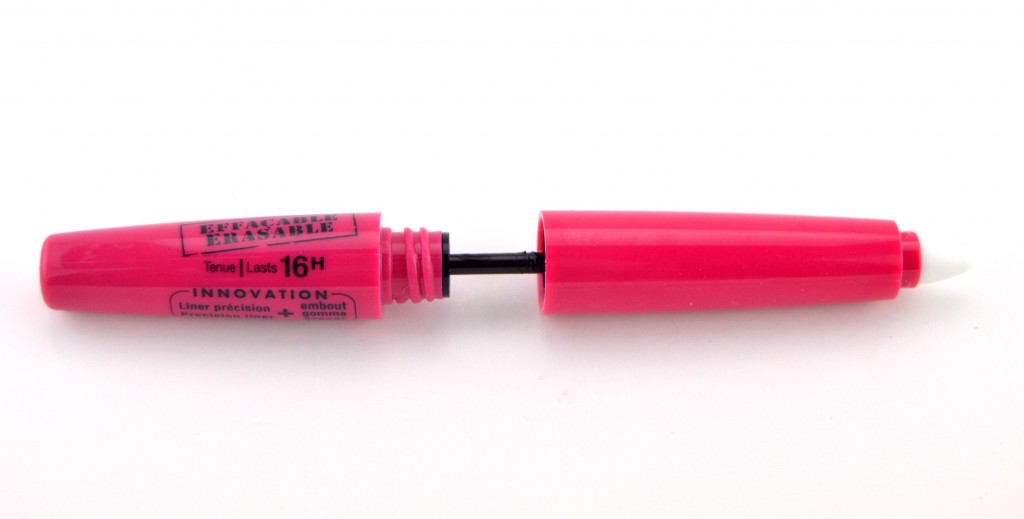 Bourjois Erasable Liner comes packaged in a magenta tube that you twist open the middle part to find the eyeliner and the eraser tip is found on the other end. The liner features a very thin, sturdy brush that's easy to apply both precise and bold lines. It's flexible to give full control and it glides onto the eyelid beautifully without any tugging or pulling. The pigmentation is wonderful, provides full coverage with a very bold, intense and extremely black line. Its budge-proof and smudge proof once applied and lasts up to 16 hours without fading, cracking or smudging. It does take about 45 seconds to dry, but your left with a shiny, black finish. The eraser tip is white in colour and is quite hard to the touch, but gently erases mistakes without tugging on the eye area. It instantly erases any mistakes you've made and no matter how many times you use it, it doesn't get dirty.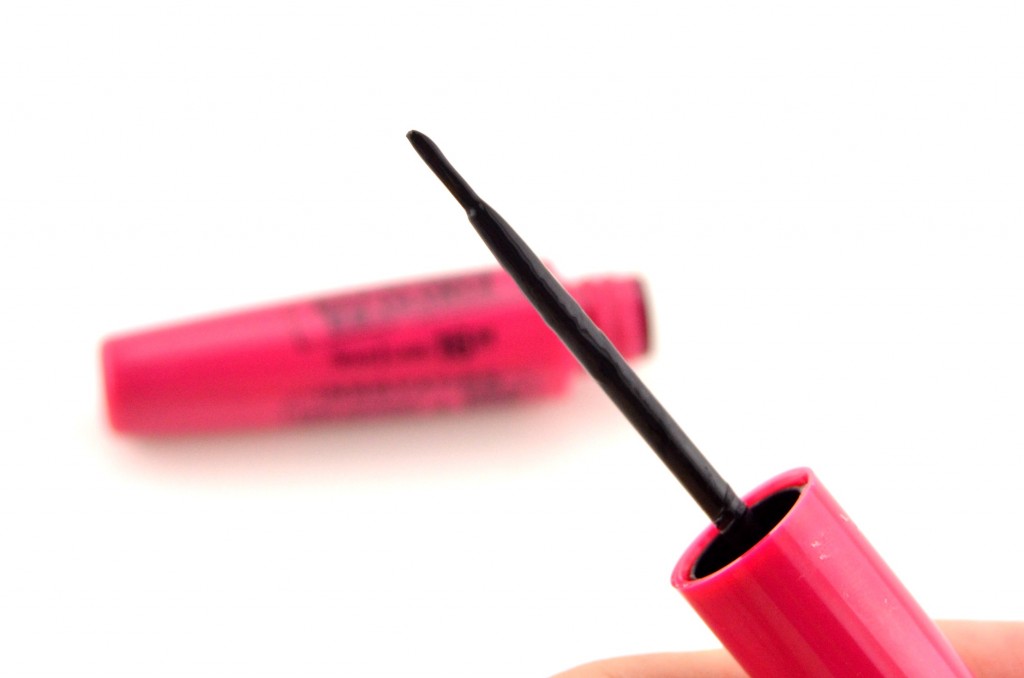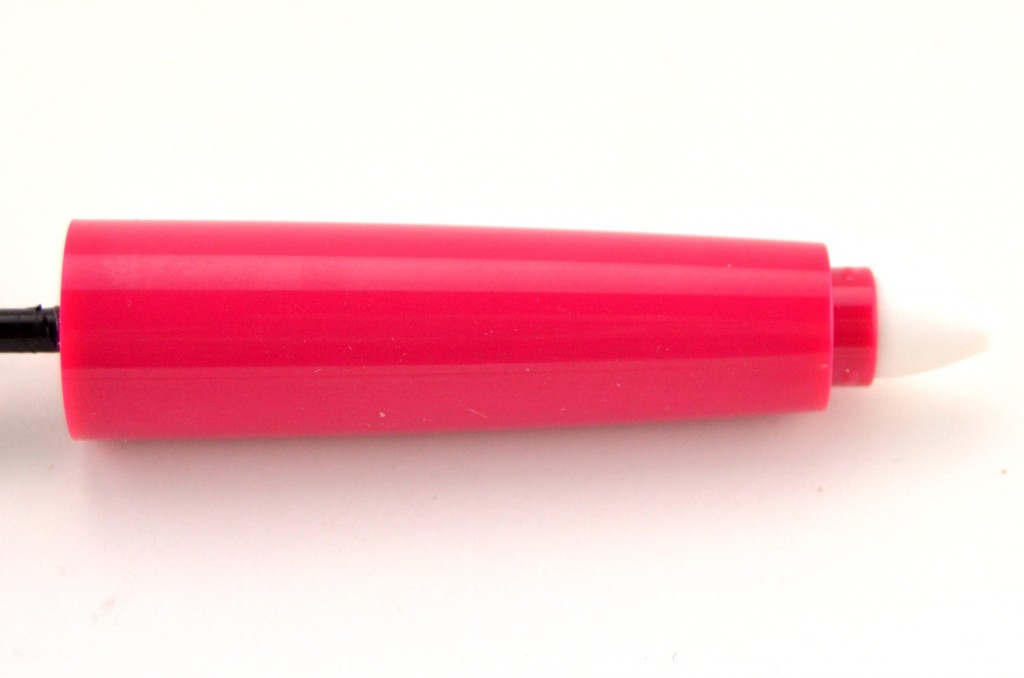 To use Bourjois Erasable Liner you apply your liner as you normally would, but if a mistake is made, wait till the liner is completely dry before gently using the eraser tip over the area to be corrected.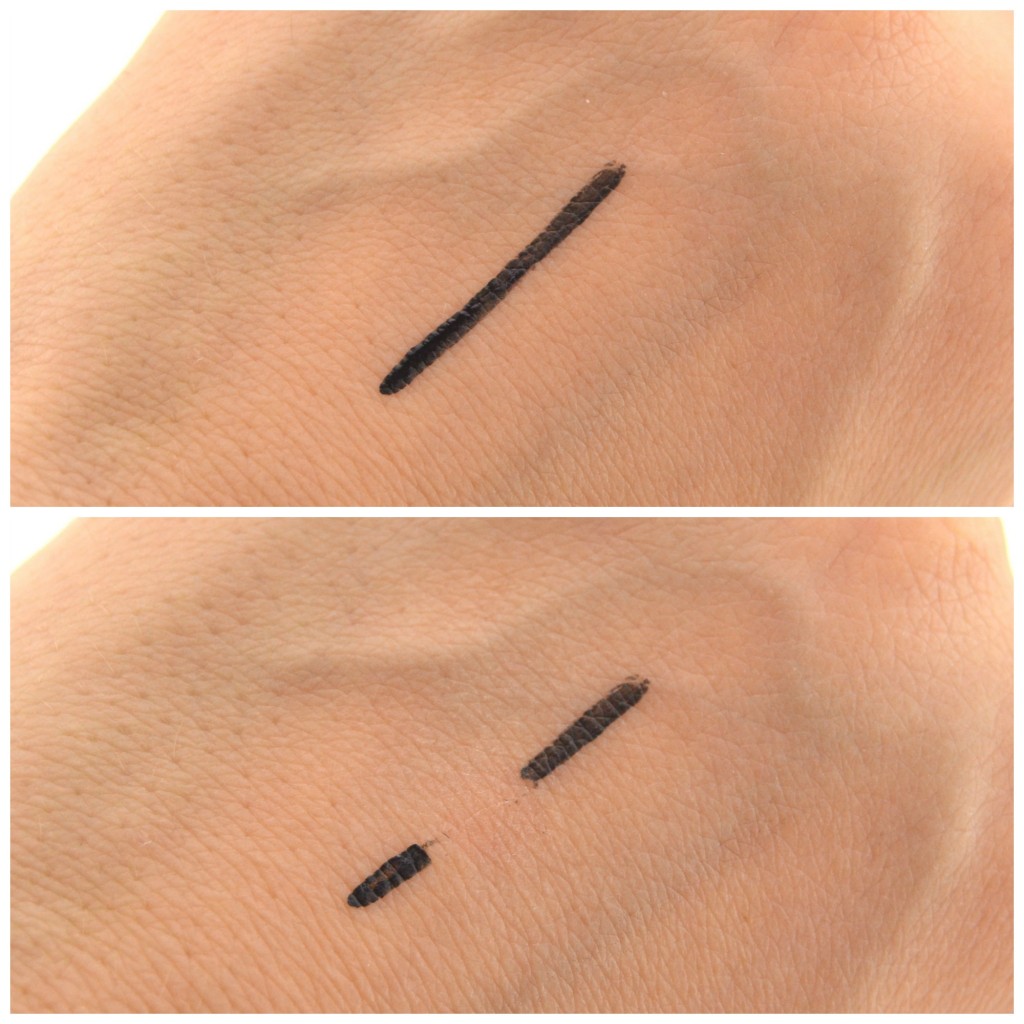 At first I thought the Bourjois Erasable Liner was sort of gimmicky, but after using it for the past few weeks, I've come to the conclusion that it's so much easier and more effective than using a Q-tip. Because of the precision of the tip you can get into small areas and under the eyes to really clean up any unwanted lines you may have. The liner itself has great colour payoff and is easy to use to create several different eye looks and it lasts the entire day without smudging. I'm now not afraid to attempt a cat-eye because I can make as many mistakes as I want and I can correct them in an instant. It's available exclusively at Shoppers Drug Mart for $22.00.