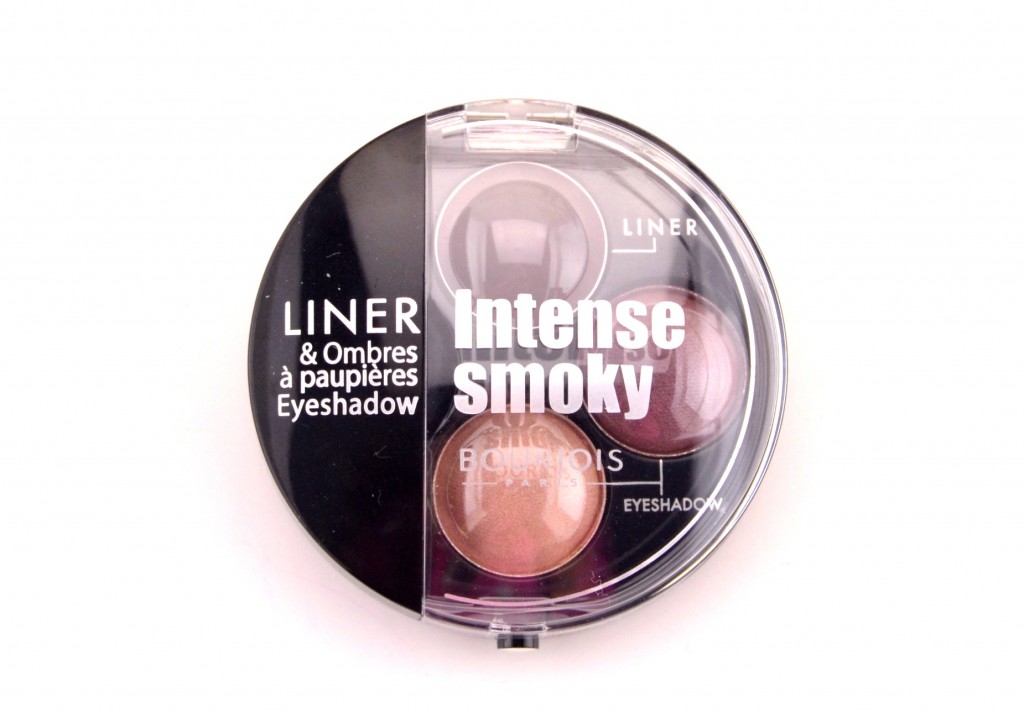 Bourjois Liner Intense Smoky Eye palette features 2 eye-catching eyeshadows, a dark satin base and a lighter accent shade with a pearly finish to create refined, bold smoky effects and 1 cream liner designed to give structure to the makeup and provide an extra touch of intensity to the eyeshadow. It features the same great quality eyeshadows as their best-selling Smoky Eye Trio but with bolder, more intense shades and an integrated liner for an even more defined look. It comes in 3 new shades inspired by the latest trends; 61 Rose Twiste (pink and brown), 62 Violet Constelle (plum and silvery grey) and 63 Paon Elegant (blues and silvers) and retails for $27 at Shoppers Drug Mart.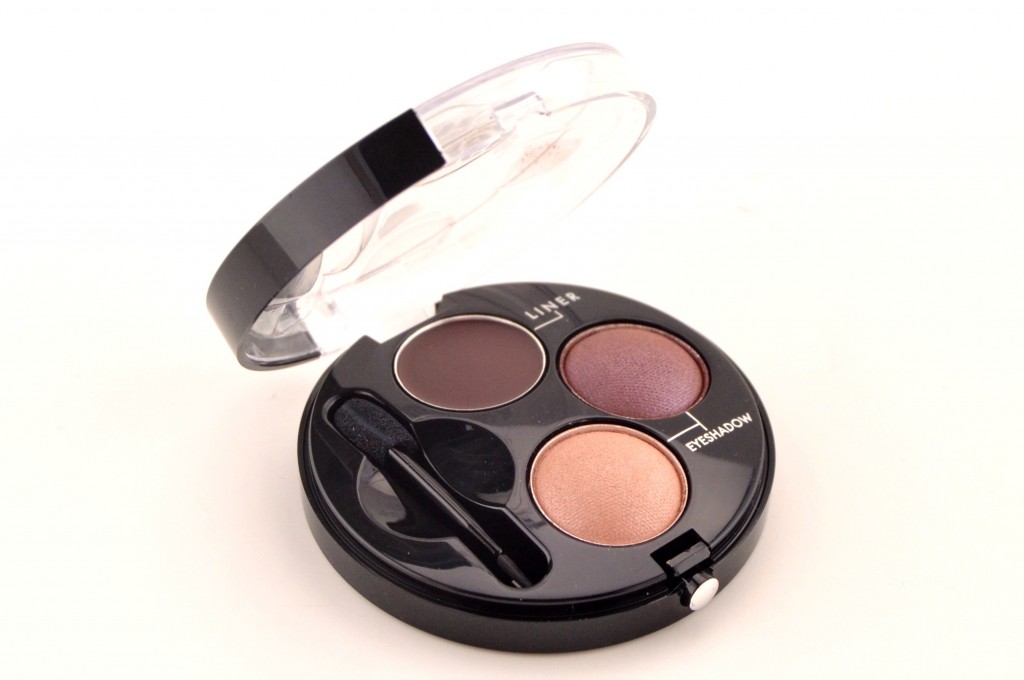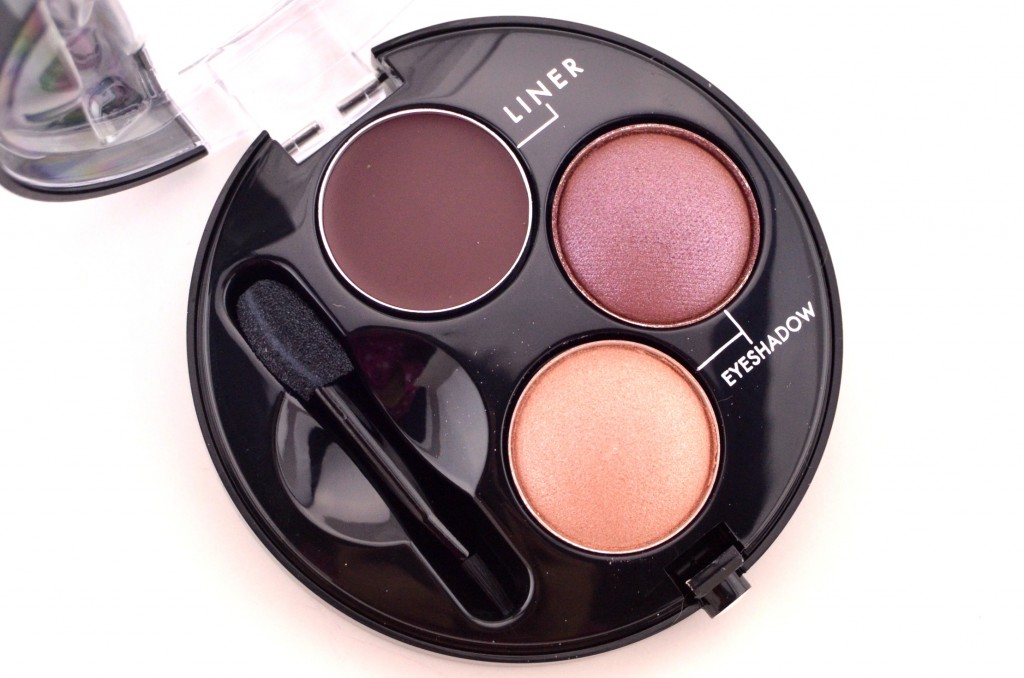 Bourjois Liner Intense Smoky Eye comes housed in a modern, chic, circular compact case that features see through lid to see the three different shades of complementary colours inside. On the back of the packaging you'll find professional makeup artist tips that will give you step by step instructions to help you achieve a classic smoky eye. It also comes with a double ended applicator, on one side is the standard tapered foam with silicone tip for applying shadow easily and on the other side, a small eyeliner brush for precise and easy application of the cream line. Although it's pretty small, it's perfect to use when you're on the go or when travelling. These baked eyeshadows can be used wet or dry and is ultra- fine, silky soft, enriched with minerals formula. The pigmentation isn't outstanding but it can be built up for a stronger colour payoff that blends beautifully into the skin. There's little to no fallout, it doesn't smudge or crease during the day and it stays put for an entire 8 hours.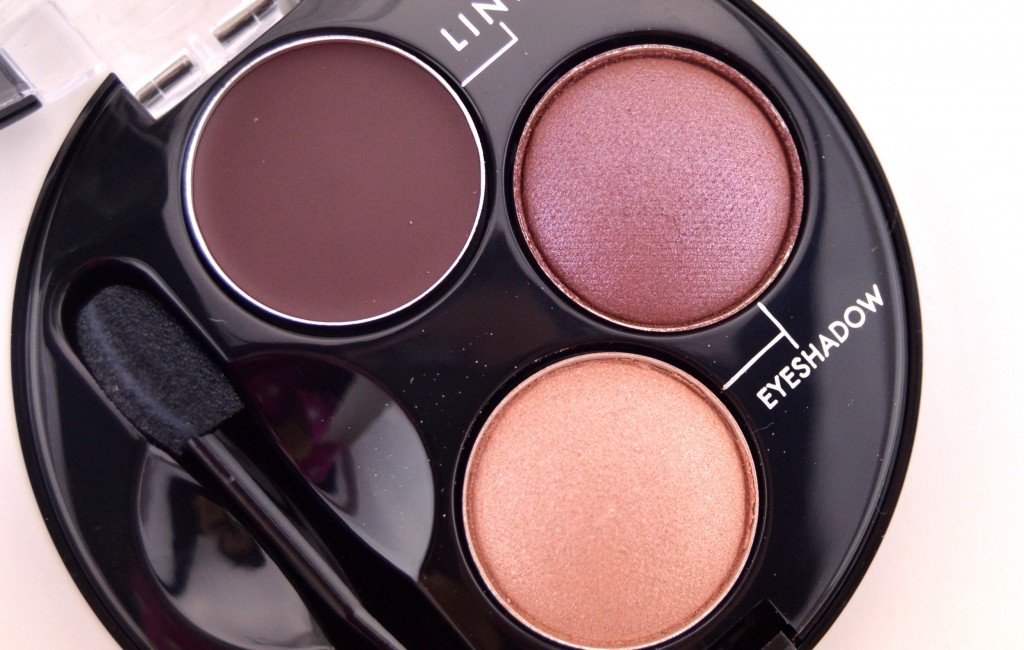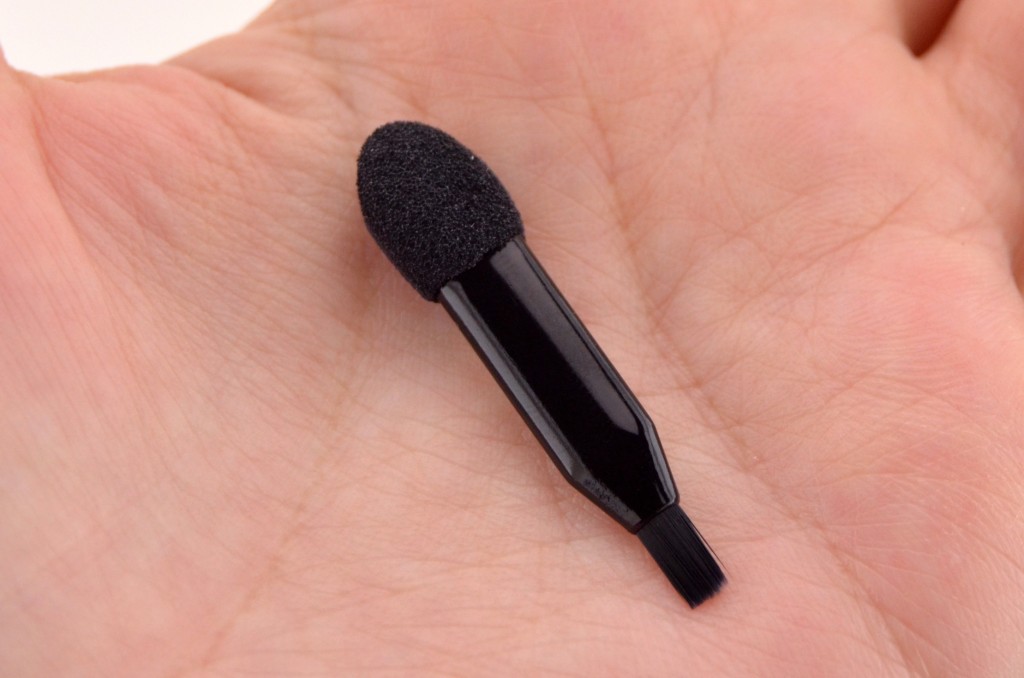 I've been using Bourjois Liner Intense Smoky Eye 61 Rose Twiste daily for the past week as it creates the perfect natural daytime look, but can easily be transformed into an evening look by adding the intense eyeliner. The two soft pink tones work together perfectly and the rose brown line is a nice change from black. I'm usually not a fan of sponge tip applicators, but this one did an excellent job of picking up the colour and really packing it on for better colour payoff. The colours coordinated beautifully and you can combine each shade to create custom looks, I just wish each shade had more pigmentation so I didn't have to apply as much product.