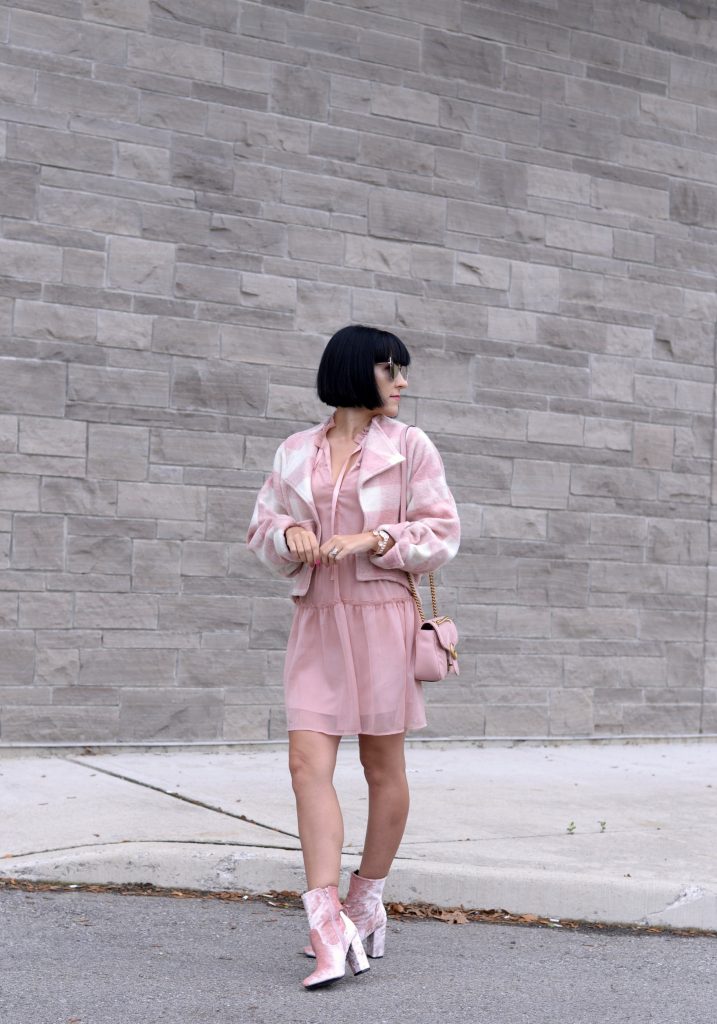 Anthropologie Blushed Buffalo Plaid Jacket
Pink coats have quickly become the new neutral coats. You know this girl is super excited about all the pink pieces popping up in stores this season. In winter, we typically let our wardrobe reflect how we're felling… so pretty much freezing. As the warmer weather starts to arise, we look forward to lighter clothing options. Not only is this Anthropologie Blushed Buffalo Plaid Jacket perfect for right now, it will transition beautifully into spring. Although it's quite easy to stick to greys, browns and blacks during the winter, it's also nice to have fun with colour.
While neutrals are gorgeous, a pop of colour can really boost your mood. A pink coat is not only incredibly trendy this season, it's a fun way to amp up your style. A new pink coat is a winter and spring must-have. For those thinking that pink is hard to style, think again. Play it as a neutral and just have fun with it. It goes with every neutral piece in your wardrobe, but you can also style it with your fave pastels.
Looking for a soft and romantic colour palette, try pink and grey. This is the perfect colour combo when you're looking for a fresh, light and airy look. The contrast between the two shades are enough to spike visual interest without being too stark or in your face.
As we move into spring, pink and white can't be beat. It's refreshing after all the dark and dull hues of winter and instantly looks fresh and current. Think all those little white dresses and white skinny jeans. A new pink coat might just be the piece your wardrobe is looking for next month.
Of course, my personal favourite.. the monochromatic look. You can't go wrong with pink on pink. Like I said, play your pink as a neutral, meaning it will go with every single piece of pink clothing you own. I love the pink on pink in today's look. The pinker the better.
Don't be afraid to pile on the prints and patterns. Make a bold statement by pairing your new pink jacket with a black and white stripe shirt or a bold floral dress. The possibilities are endless.
What I Wore- Buffalo Plaid Coat- Anthropologie, Dress- Target, Sunglasses- Forever 21, Watch- c/o Bulova, Purse- Gucci, Booties- c/o Na-Kd