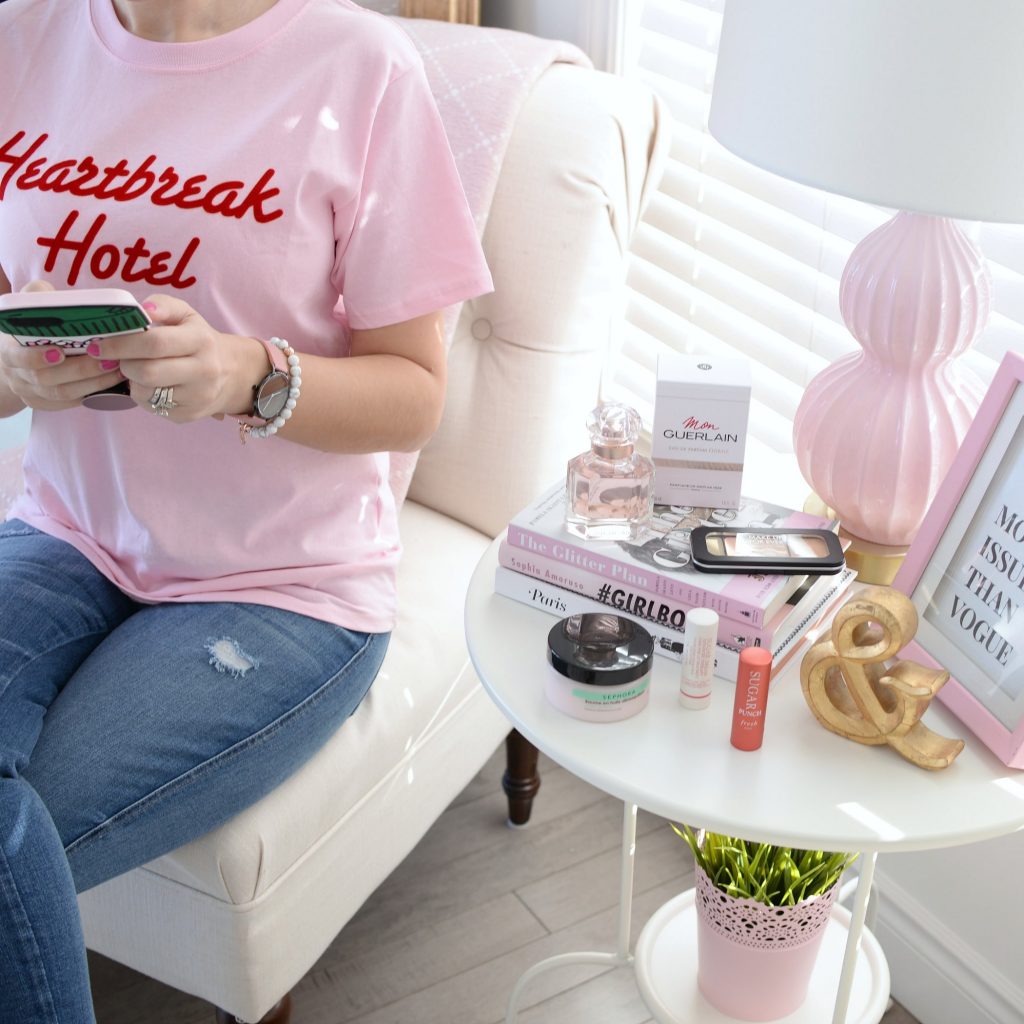 New At Sephora 2018
Sephora is always at the top of the list when I'm looking to get my hands on the latest and greatest makeup treasures. With so many new products being released each week, it's heaven on Earth for any makeup junkie. From lip balms, eyeliners, lipsticks, foundations and face products, the aisles are full of goodies for you to toss into your bag. Over the past few years, Sephora has been introducing a ton of new brands, some of which you'd never be able to explore without their help. I can't help but find myself browsing the Sephora website at least once a week, seeing what's new and exciting. I know not everyone has hours to test and review every single product that hits the market, so today I'm sharing 5 new releases that I've been obsessing over these past few weeks.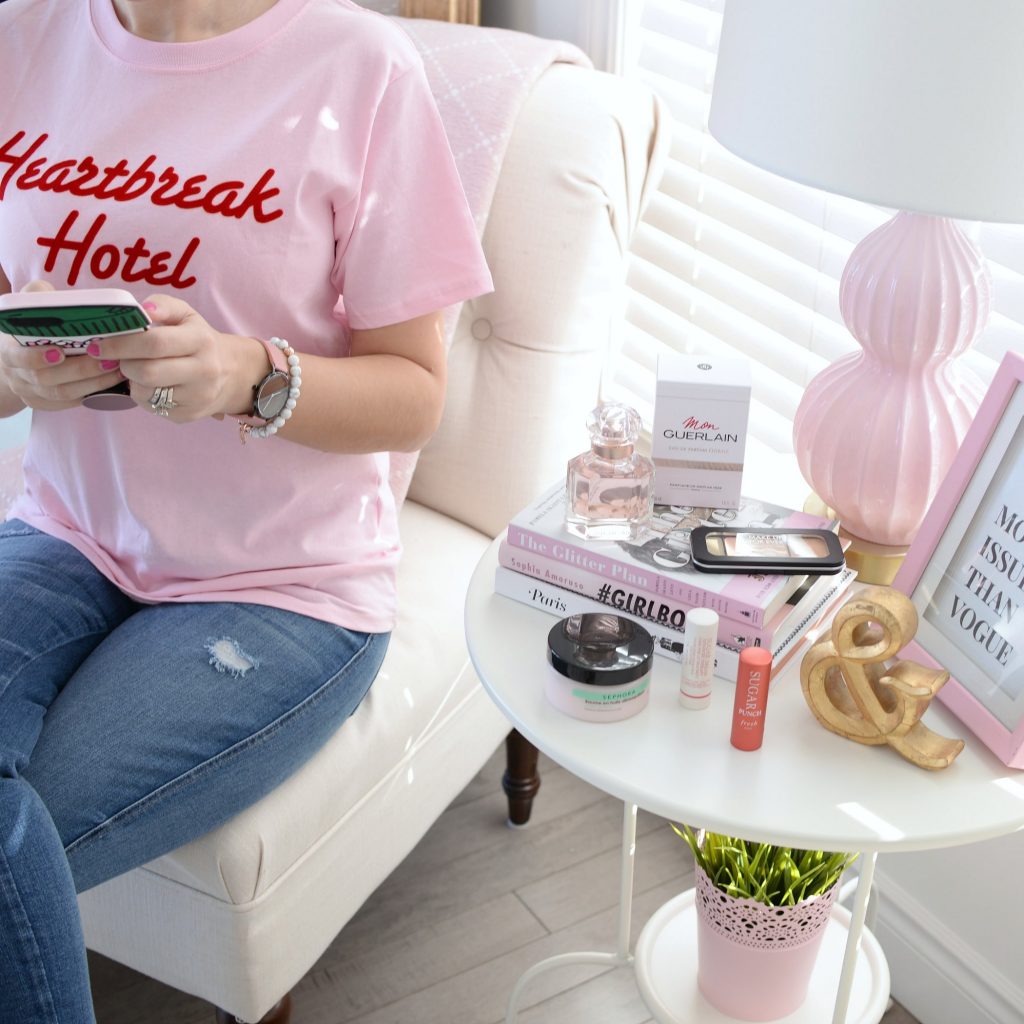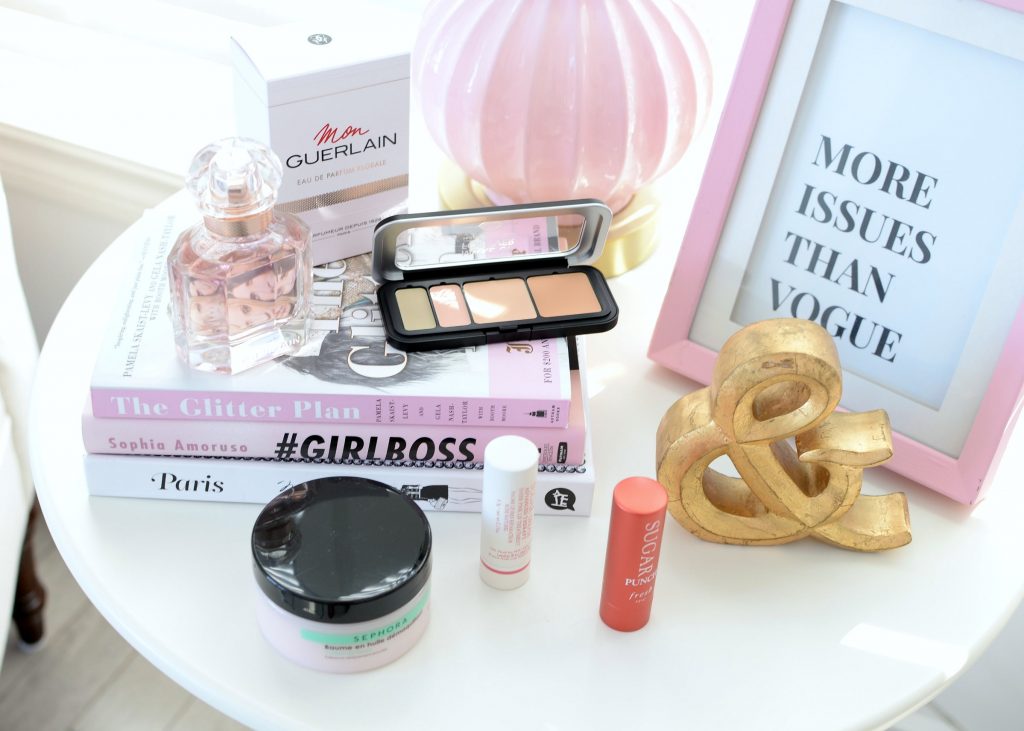 Let's start with the Sephora Collection, a store exclusive brand, that's always on trend and usually half the price of other brands the company carries. Over the past few years, I've really started falling in love with cleansing oil balms for taking off my makeup. As much as I enjoy them, I'm not a fan of the price. I always feel funny about spending money on a product that's only going to get washed down the drain. The Sephora Cleansing Oil-in-Balm not only cleanses the skin of daily dirt, oil and grime, it comes at an affordable price point (compared to their competitor's brands that offer the same results).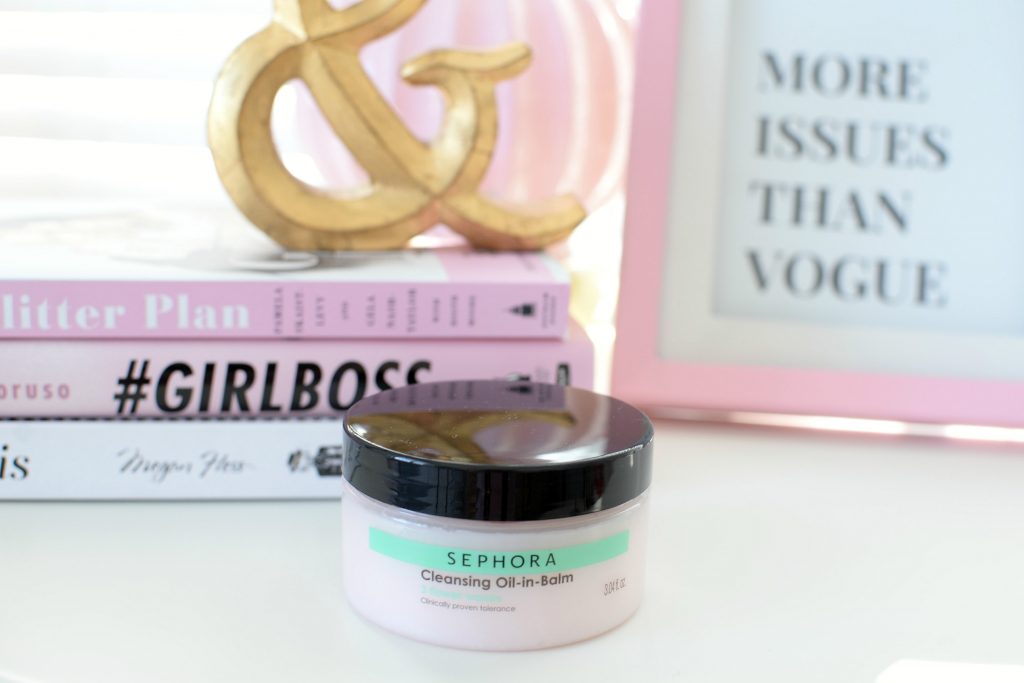 If you've never tried a cleansing balm before, it really is an unique and innovated product. The Sephora Cleansing Oil-in-Balm gently, yet effectively removes all traces of makeup without stripping your skin of its natural oils. Thanks to its magical formula that contains essential waxes, it turns into a rich and creamy oil once rubbed into the skin. This not only ensures it washes away all impurities, it also helps to leave skin soft, plump and soothed. Unlike harsh soaps or face washes that leave your skin feeling tight, dry and dehydrated, this revolutionized formula helps to protect, nourish and moisturize the skin, while leaving it squeaky clean. It retails for $23.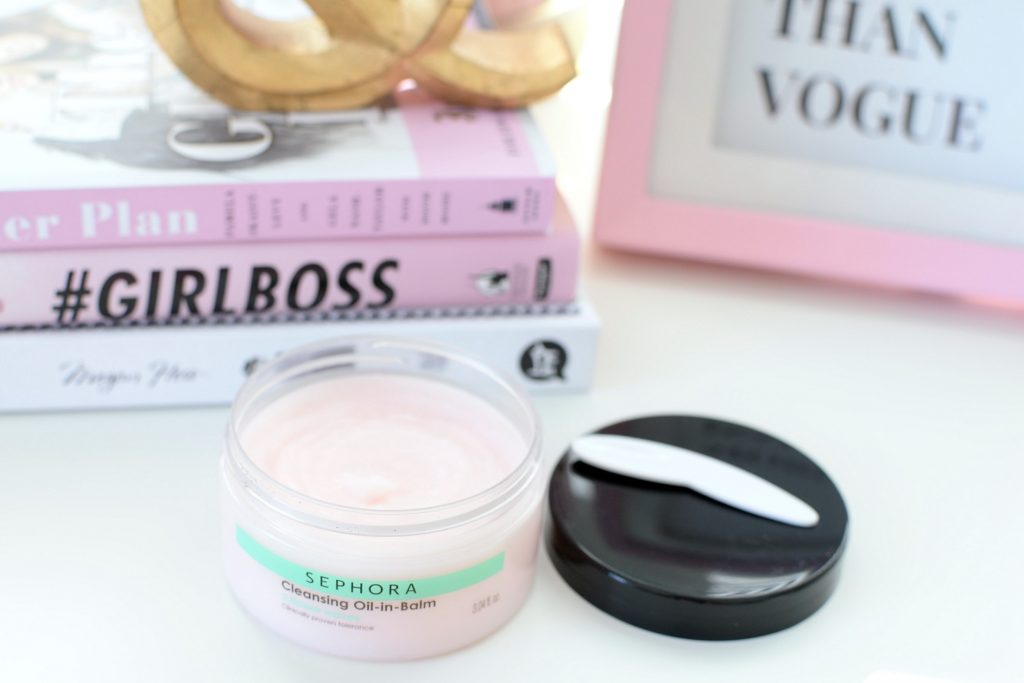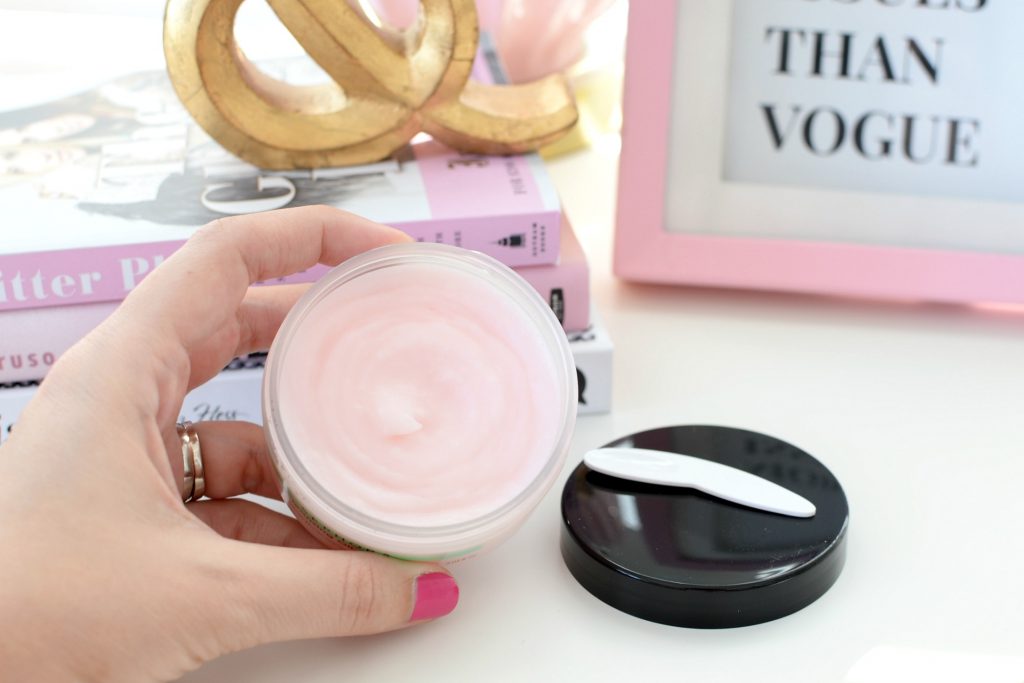 Now that we've saved a bit on our skincare routine, we can splurge on a lip balm. Fresh Sugar Advanced Therapy Lip Treatment has been a Holy Grail product of mine for years. I think I've raved about it enough that you guys already know my obsession with it. I know it's expensive, but when my lips are feeling extra dry and dehydrated, this is the only product that saves them. As much as I enjoy a translucent balm, sometimes a girl just needs a pop of colour. The new Fresh Sugar Advanced Therapy Lip Treatment in Dream features the same great formula as the OG but provides the lips with a hint of sheer pink.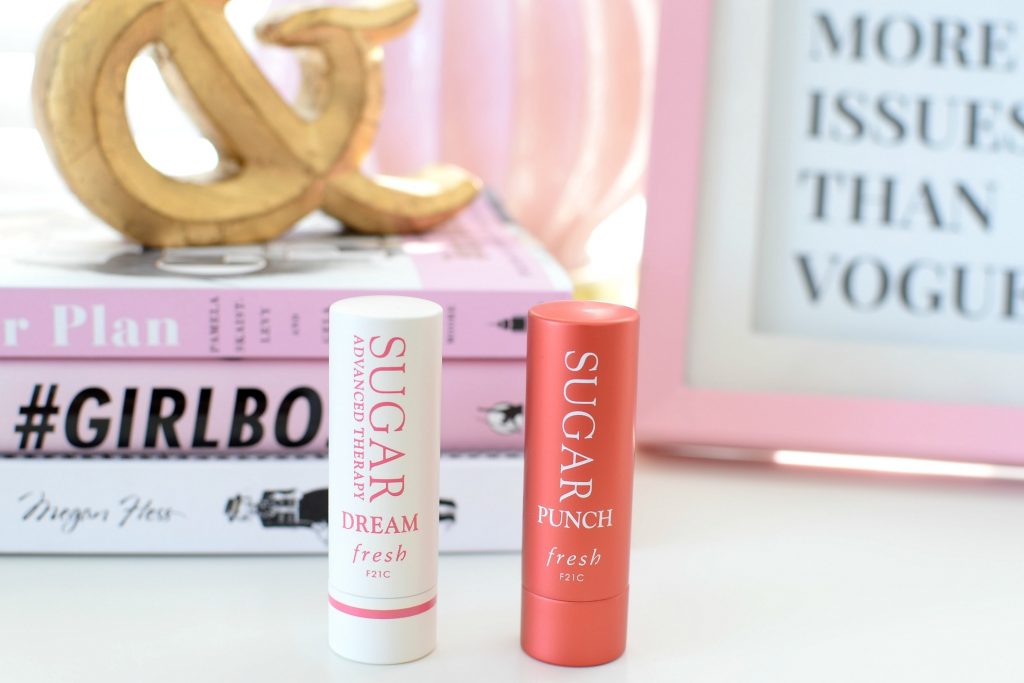 Fresh Sugar Advanced Therapy Lip Treatment in Dream is the perfect product when you're looking to give your lips a little TLC. It helps to create a stunning pop of pink on the lips that looks incredibly fresh and healthy, while still providing a ton of moisture. It's perfect on days when you don't want to fuss with a lipstick, but still looking for a slight tint. It's honestly the ultimate hydrating lip treatment when you want to significantly boost your moisture for upwards of 24 hours. Lips are left visibly younger-looking, with more volume and shine. Kissable lips in seconds, it's a win-win! It retails for $32.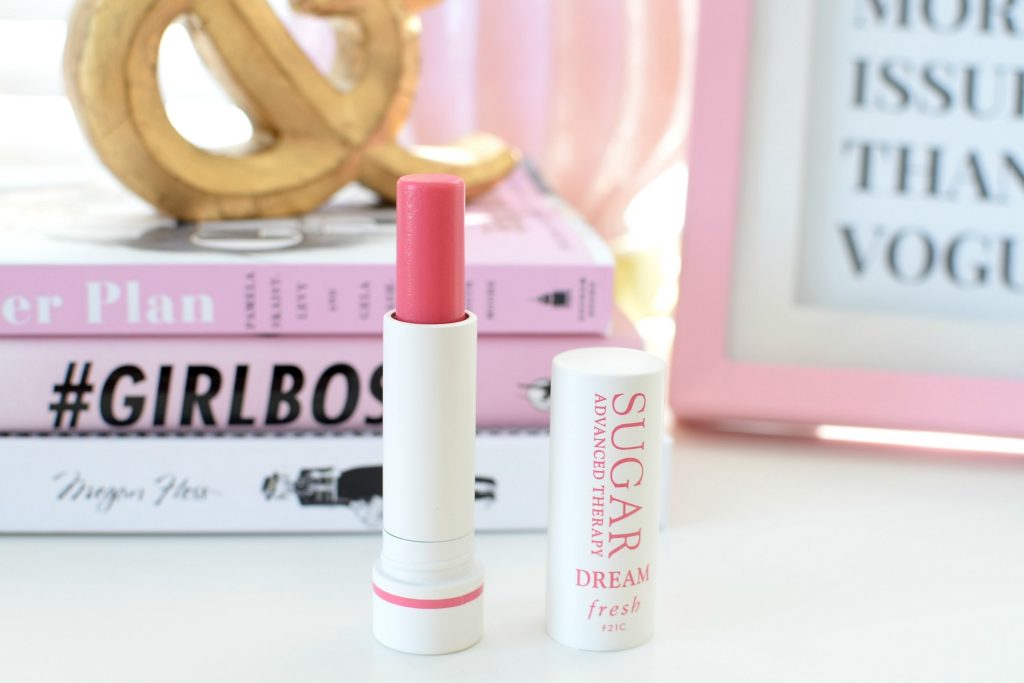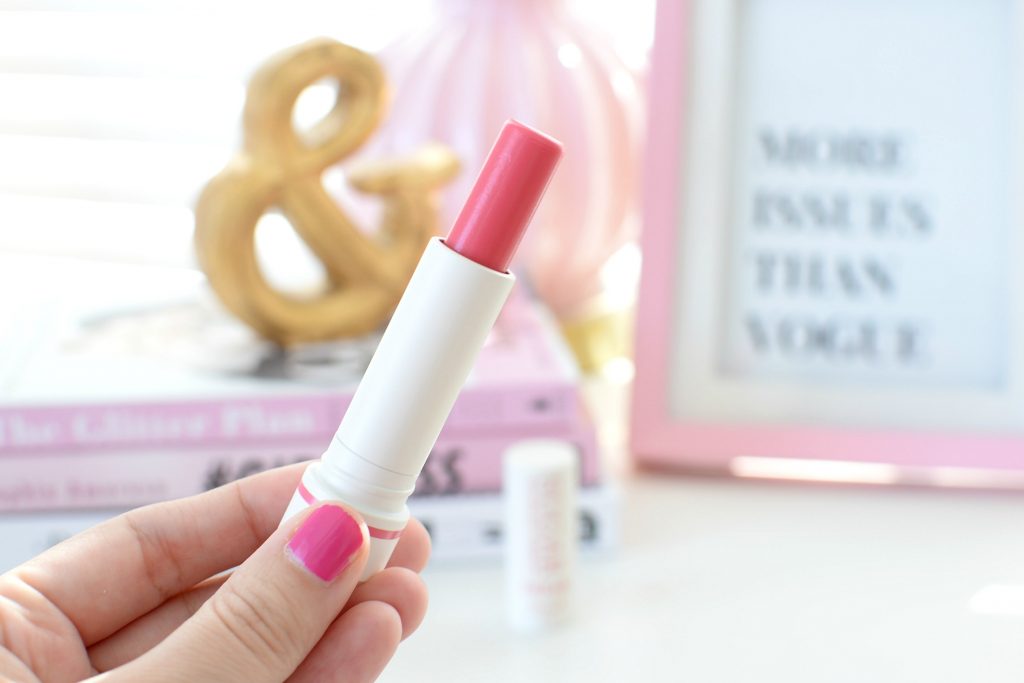 The brand also released a new shade to their ever-popular Sugar Lip Treatment called Punch. It's a bold "punch" of tropical red-y-orange that your lips crave in the springtime. It retails for $29.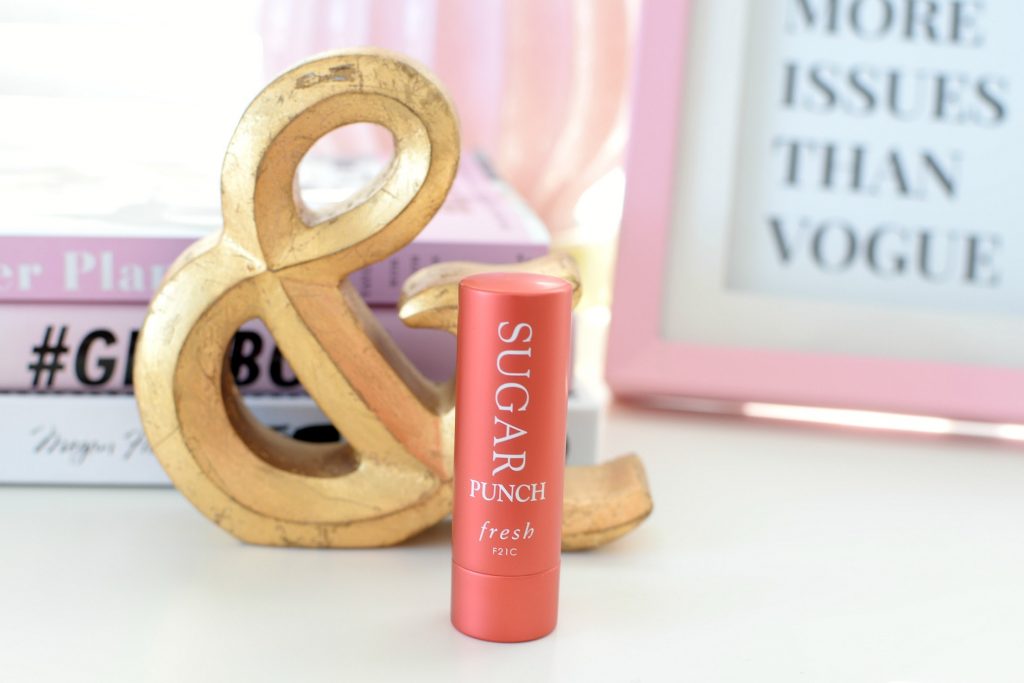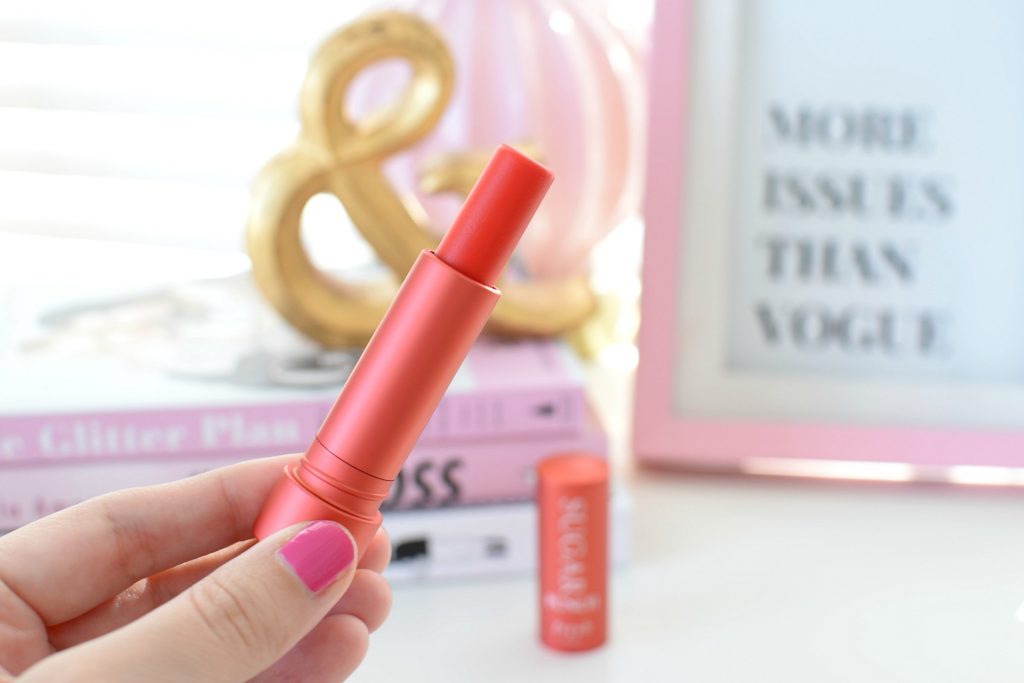 Let's face it, your foundation can only do so much. If you have redness, breakouts, hyperpigmentation or even dark circles, piling on foundation to help conceal skin problems will only leave your skin looking caky. If you're been intimidated by colour correcting products in the past, rest assured Make Up For Ever has you covered. Ultra HD Underpainting Color Correction Palette is a 4-pan palette that helps you camouflage discoloration and imperfections with ease. The two-colour shades will help colour correct all your imperfections, while the other two skin-tone shades will help conceal and build coverage as needed. It features a rich and creamy, incredibly pigmented formula that provides medium to full coverage with ease. Its buildable and blendable emollient texture creates a second skin-like, seamless finish that looks incredibly natural.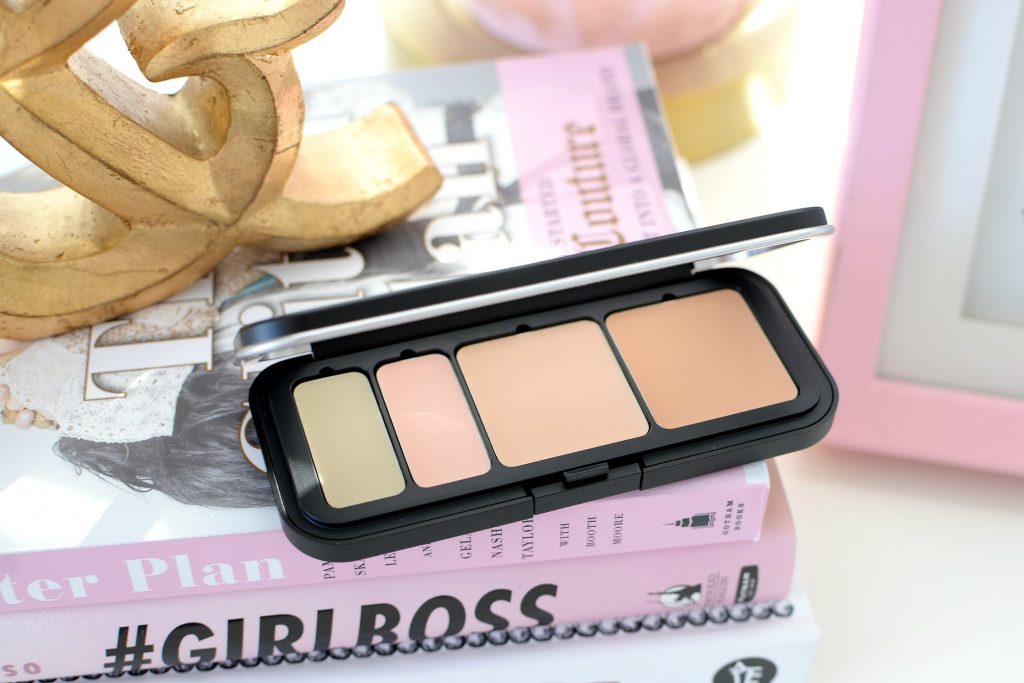 The problem with most colour correcting products, is that it's only targeted towards one skin tone. It's usually designed for those with medium skin tones, leaving the rest of us forced to apply more foundation to combat those light and dark hues. Make Up For Ever Ultra HD Underpainting Color Correction Palette comes in a range of 6 different colour palettes, ensuring everyone, and every skin tone, finds their skin-saving solutions they desire in a single palette. Whether your battling unwanted darkness, redness or even dullness, these powerful correctors will help luminate and brighten your complexion. #25 is perfect for those with a light complexion, like myself. The green helps to counteract redness around my nose, while the pinky peach helps to brighten up my undereye area. The two lighter concealers are perfect for concealing dark spots and hyperpigmentation. It retails for $53.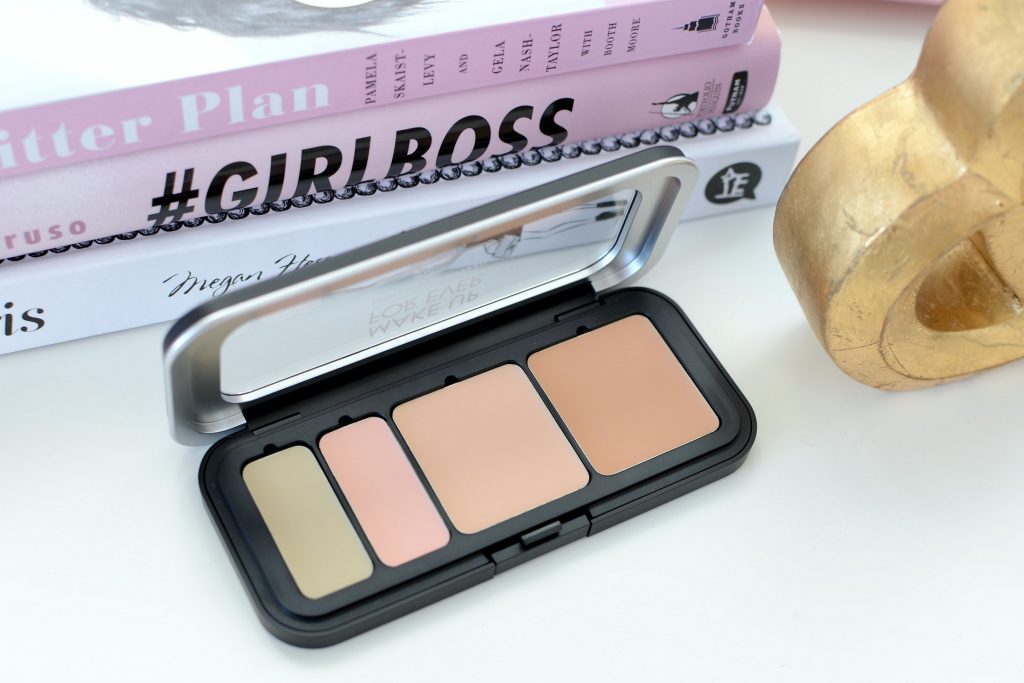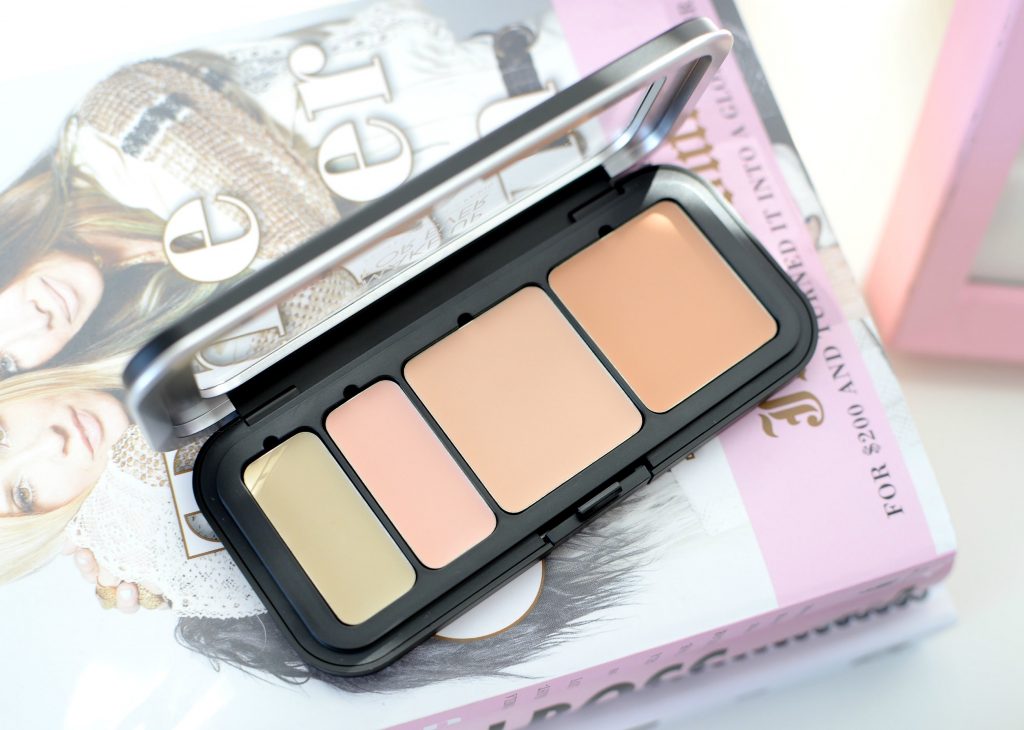 We can't jump into a new season without a new fragrance or two. Guerlain released a more florally and airy version of their already popular, Mon Guerlain, with the launch of the new Mon Guerlain Eau de Parfum Florale. The brand has added notes of peony and an enhanced dose of Sambac jasmine to create the perfect springtime scent. It opens with notes of Carla lavender and bergamot, middle notes of Sambac jasmine, peony and Paradisone molecule, and base notes of vanilla with a touch of woody sandalwood.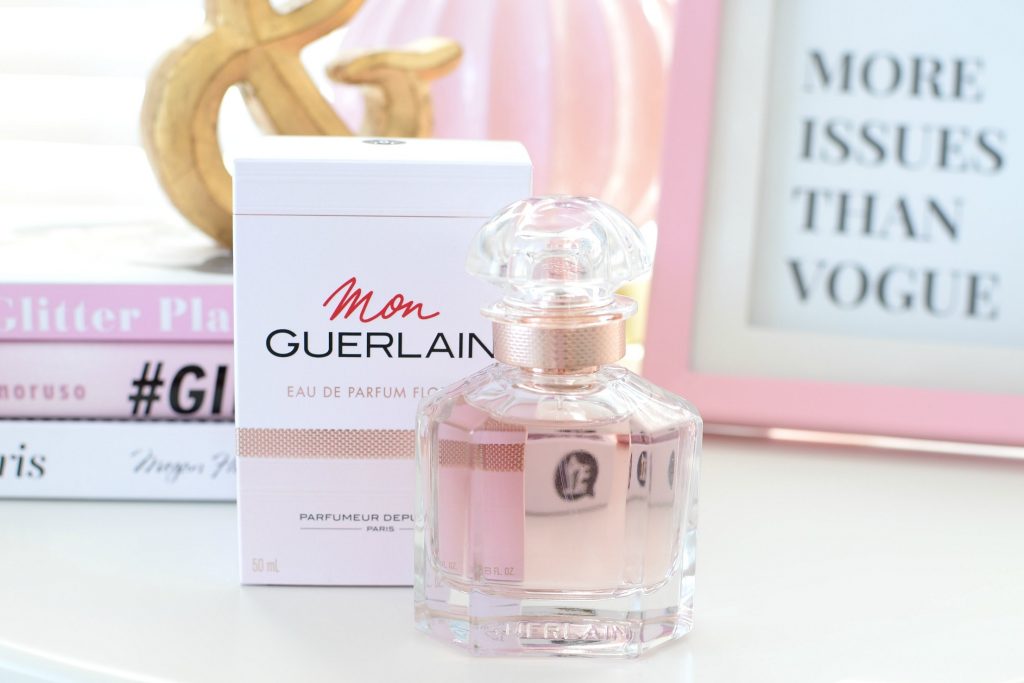 Mon Guerlain Eau de Parfum Florale is a light and fresh, citrusy floral fragrance. It features a lovely mix of both lavender and peony to provide a romantic florally way about it, while light vanilla helps to create a warm and sensual aroma. It's perfect for those warmer months, while still retaining the same spirit as the OG. It's a fresher, airier and spring-like interpretation of the original thanks to the peonies and more delicate floral notes. The fresh, rosy note blends beautifully with the jasmine to create a dewy quality that's not too overwhelming. The dry down is smooth, soft and calming, with a slightly sweetness. Overall a clean and airy scent that will wear beautifully during the day, but is also a little sexy for evening. It retails for $119 for 50ml.