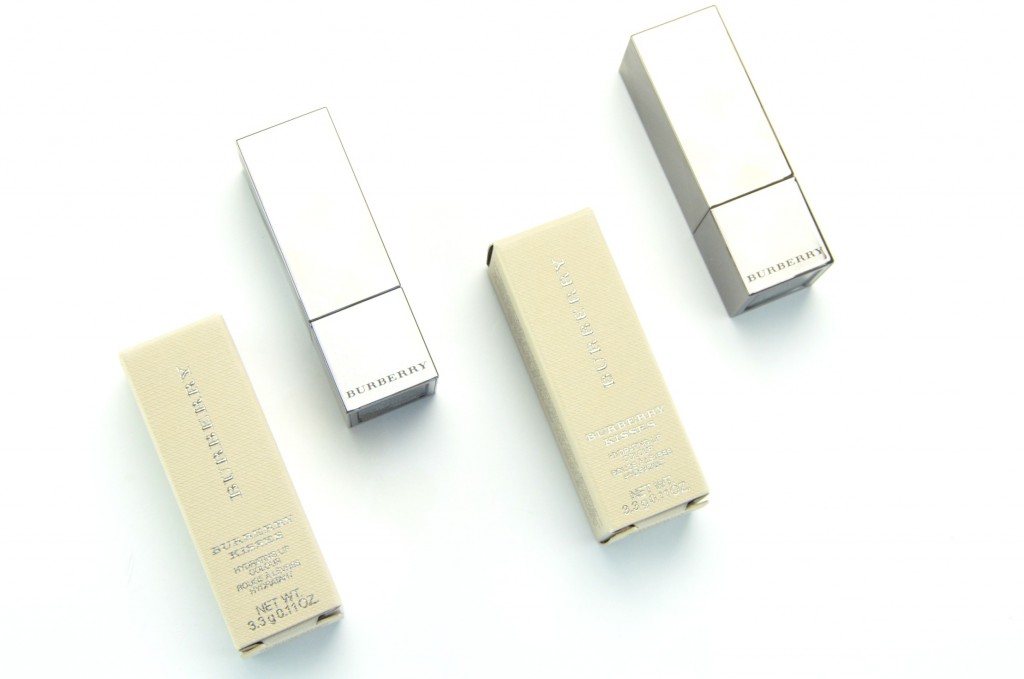 Customisable Colour
Burberry is quickly becoming one of my favourite luxe makeup brands. They've come a long way in a short few years and are slowly taking over the market thanks to their innovated formulas. If you love Suki Waterhouse, you know she's a huge believer in the brand and was actually rocking one of Burberry's new Kisses Lipstick at the Oscars. This new range is designed to give a buildable sheer to high coverage finish in just one shade. Whether you're looking for a barely there wash of colour or an intense deep, dramatic and vibrant coverage, these new shades have you covered. This new collection includes a wide range of shades, from your wearable nudes, classic reds to flirty pinks, there's a shade for all skin tones, all tastes and for any occasion.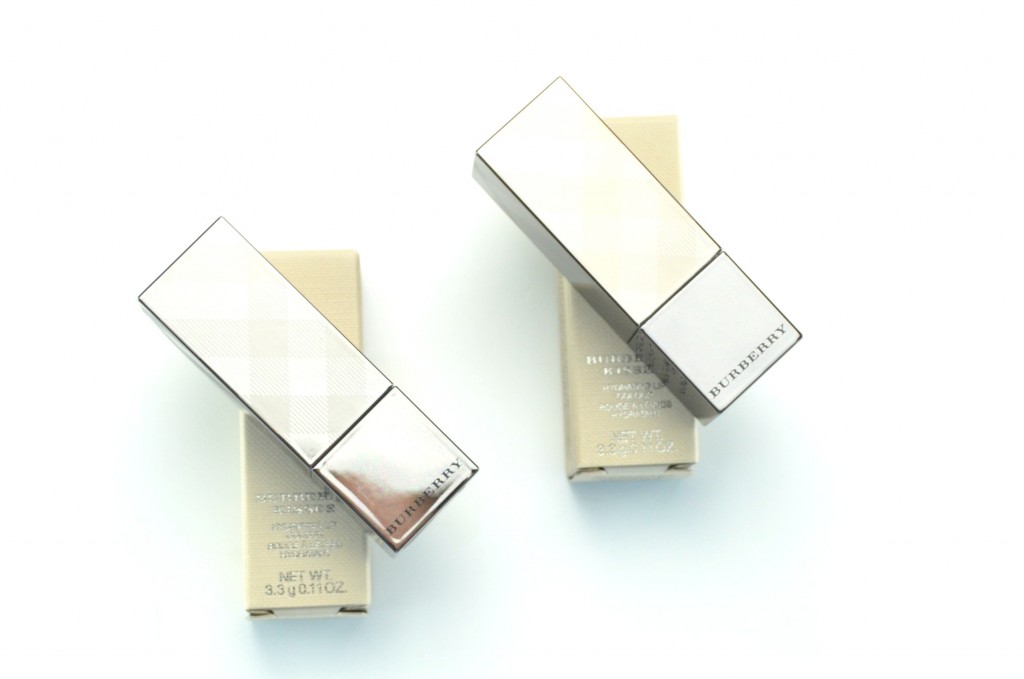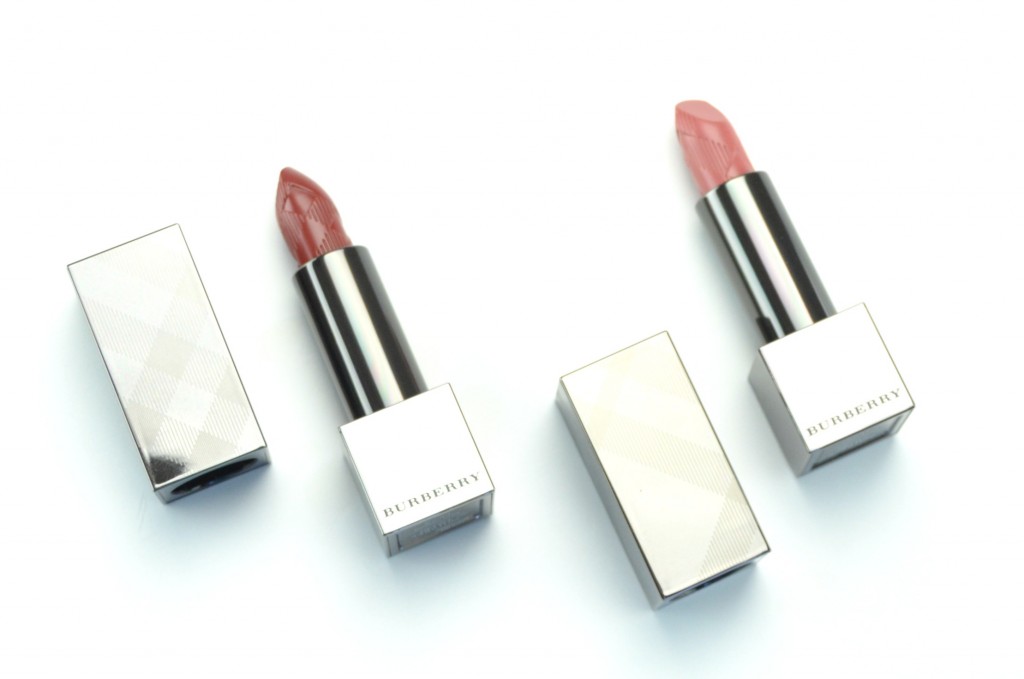 Burberry Kisses Lipstick are presented in Burberry's signature packaging, with the Burberry check design imprinted on the cap and its innovative magnetic closure that ensures the lid will never pop open at the bottom of your purse. It's done in a beautiful and elegant nickel finish with a distinctive square shape that gives this not so ordinary lipstick tube a modern edge. It's enriched with a signature blend of teas, lavender and rosehip that gives it a fresh and clean scent that's not overpowering. It has a rich and creamy texture that glides across the lips with ease, never pulling or tugging on the skin. It has a lightweight, moisturizing and extremely comfortable formula that provides 6 hours of continuous hydration. It's buildable, allowing you to create sheer to more opaque coverage in a few easy swipes. It has a rich blend of pigmented and shiny polymers that give a luminous and brilliant pop of colour to the lips. It provides 6 hours wear time before slowing starting to fade.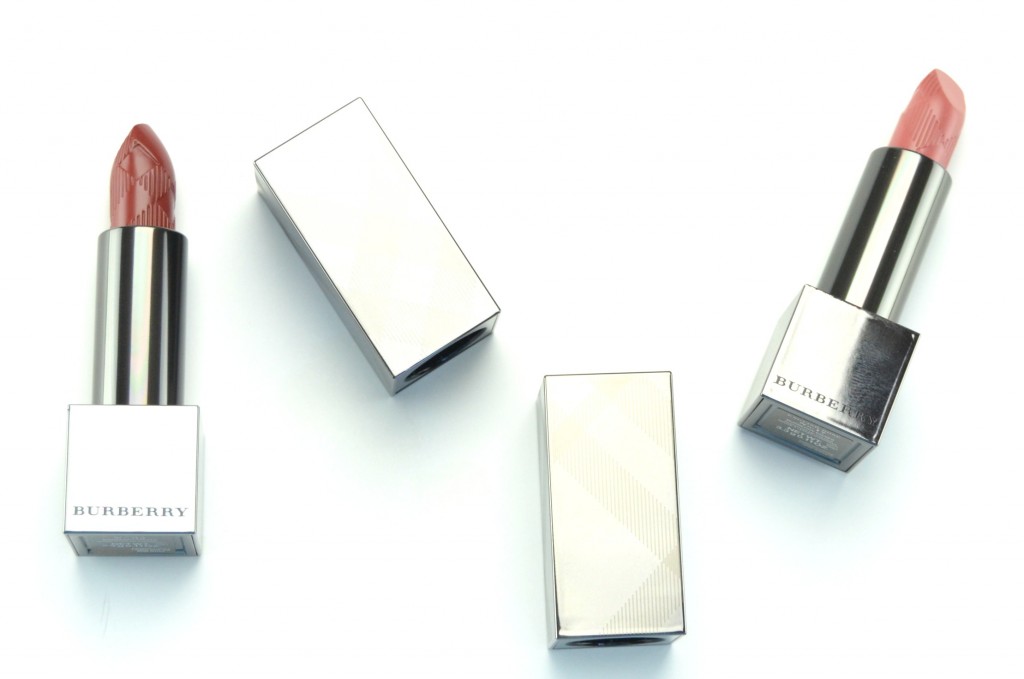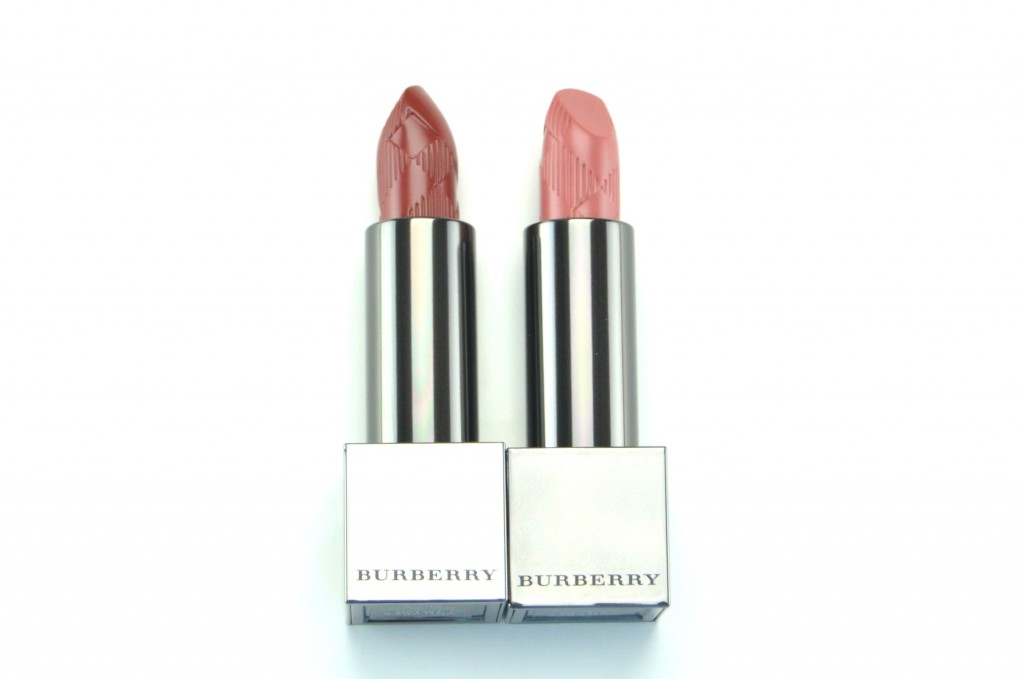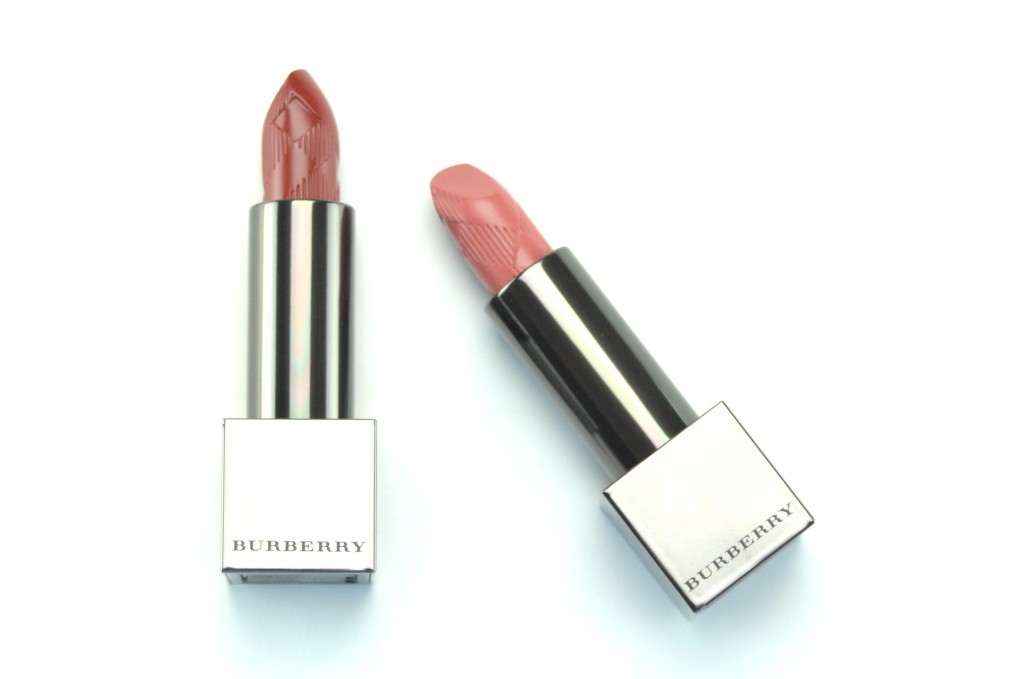 Burberry Kisses Lipsticks really do feel like second skin on my lips. As much as I enjoy a bold and opaque lipstick, there are days when I just want a sheer wash of colour on my lips. We all have those days when we don't want to fuss with a lip liner or worry about it bleeding outside the lines. I love that I can achieve two completely different lip looks with only one lipstick. These are so easy to build up, that I can start with a light coverage in the morning and apply a few more layers in the evening for a more vivid look. It's extremely comfortable to wear the entire day without drying out the skin.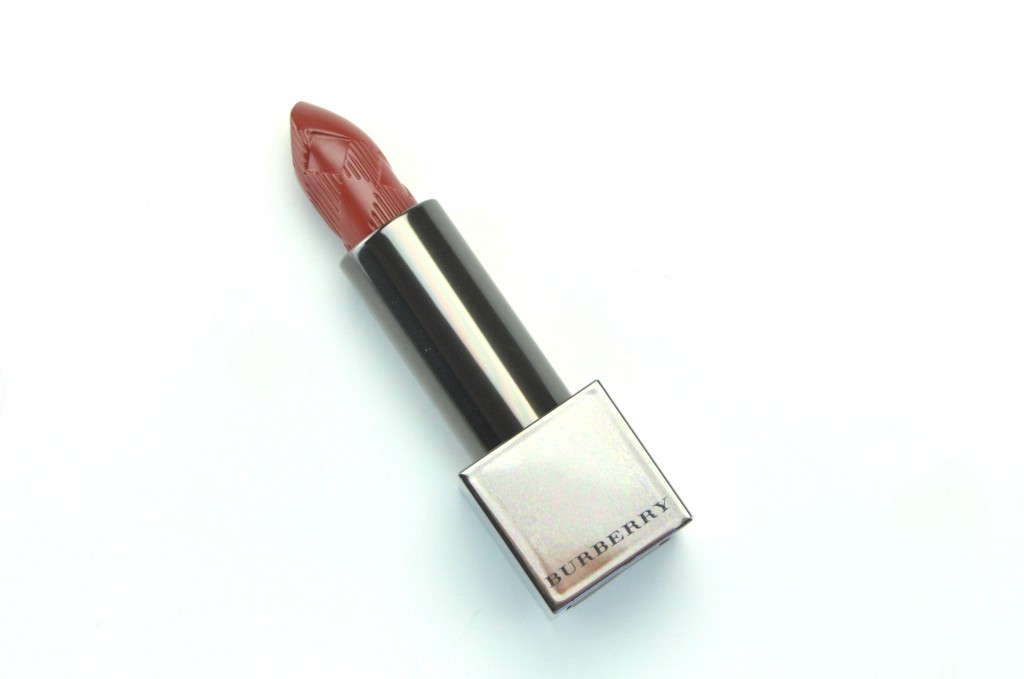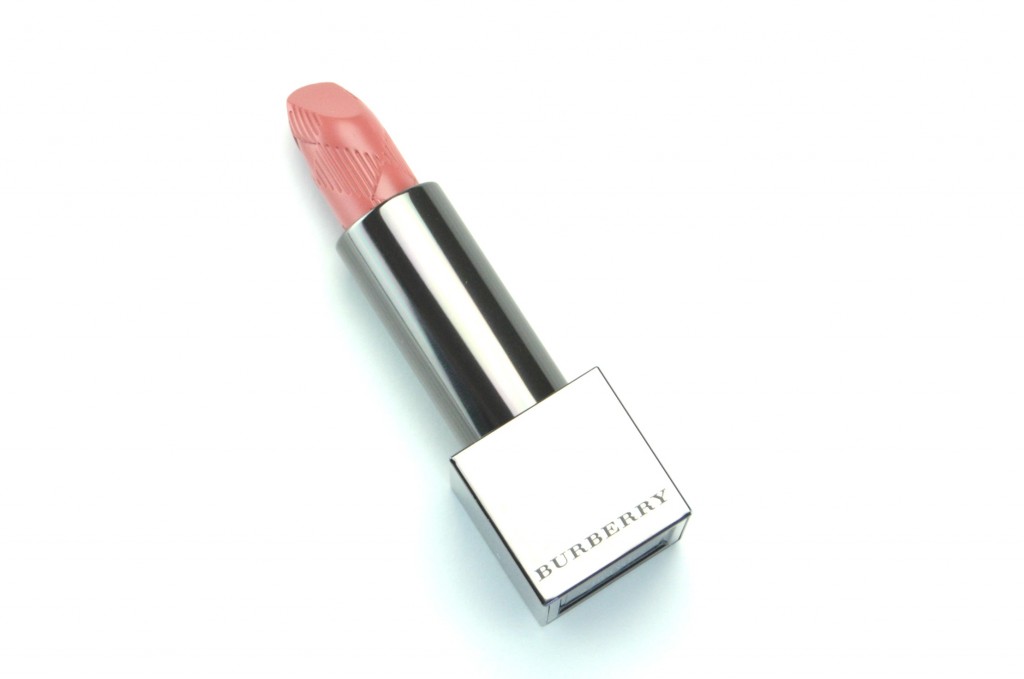 My lips actually feel a little smoother and more hydrated after every use. I would say it's actually more of a tinted lip balm texture with the pigmentation of a lipstick. Its velvety formula truly does keep my lips moisturized and wears for about 4 to 5 hours before leaving behind a natural looking stain. It starts off a brilliant shine, but as it wears, the glossy effect is muted and almost turns into a matte finish that can look a little flat. Nothing a good gloss wont' fix. It comes in 28 new shades, retails for $36 each and is available on Burberry.com, TheBay.com at Nordstrom Chinook Centre (Calgary) and selected Burberry and also available at Richmond Hudson's Bay (B.C.) as of April 2015.