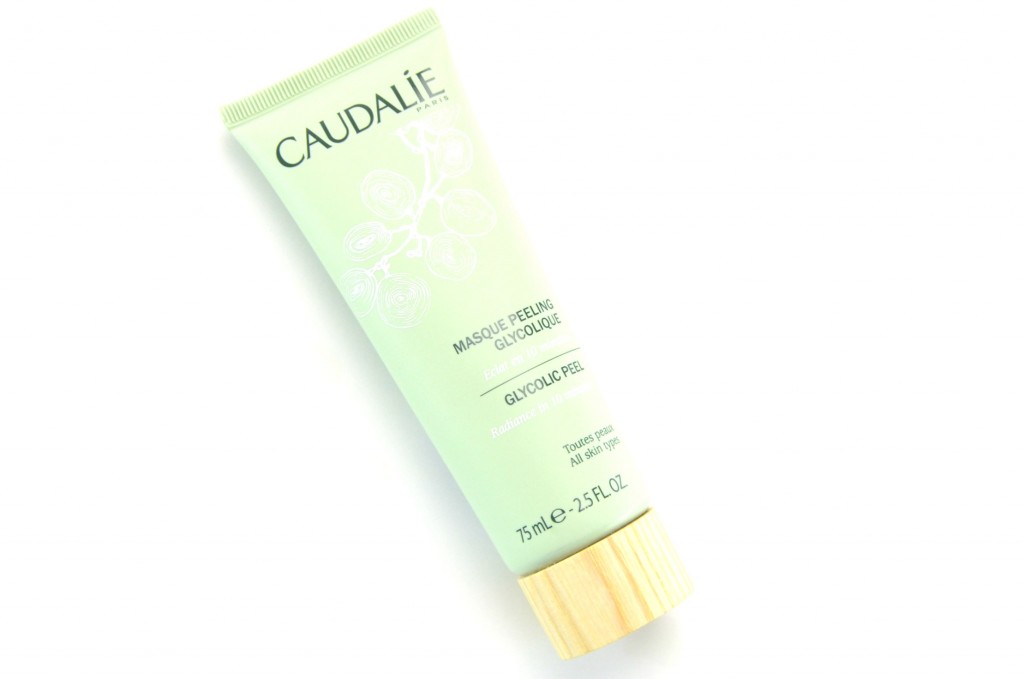 Spa Treatment at Home
As much as I enjoy going to the spa for a facial, there's something therapeutic about doing it yourself. I guess it gives me a chance to sit back, relax and just enjoy the moment. I'm the only one that feels like I can't do anything else with a mask on? I love it, it forces me to just relax and take some time for myself. Caudalie has recently released a collection of 4 masks inspired by Vinothérapie Spa treatments, which help to offer busy women perfect, glowing skin in record time. Each mask combines the power of active ingredients extracted from the vine of highly indulgent textures, so that each time you treat yourself to a face mask, it's a glamorous and relaxing ritual for both the skin and mind.
The Caudalie Glycolic Peel Mask is perfect for those with a dull complexion and is in search for a boost of radiance. In as little as 10 minutes, this mask creates a burst of radiance for truly new, baby smooth, looking skin. It's formulated with 85.7% natural origin ingredients, which include viniferine, papaya enzymes, and glycolic acid to help leave skin glowing.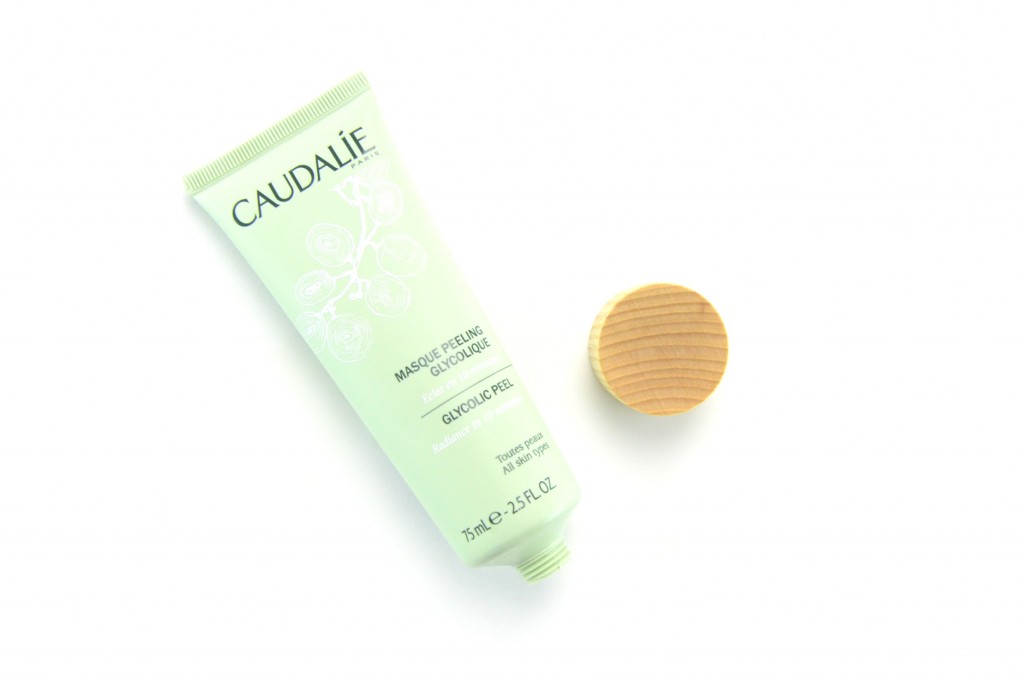 I still get a little nervous when I hear the word glycolic. All I can think about is Samantha from SATC when she received a chemical peel and it took about 100 layers of her skin off. I get even more anxious when I have to apply it myself, without the supervision of a professional. Back in the day, a dermatologist was the only one that would apply such a treatment, but then companies and brands caught on to the benefits of it and started incorporating this ingredient into their skin care lines. Now it's safe enough to use at home, as it gently sloughs away dead skin cells for a brighter, fresher complexion.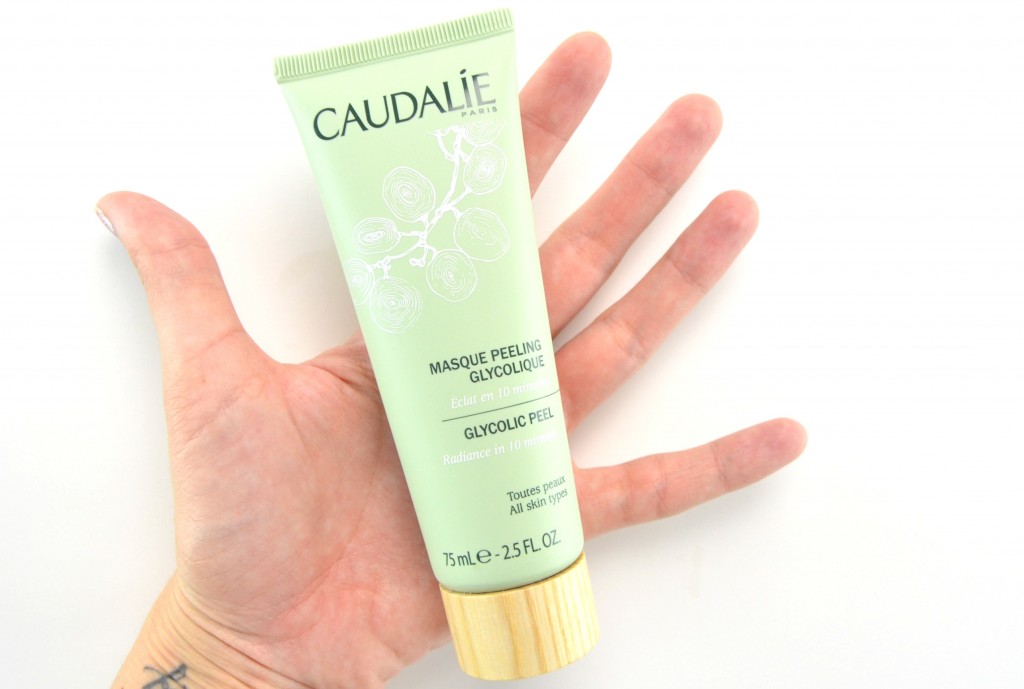 Caudalie Glycolic Peel Mask is gentle on the skin, requires only 10 short minutes and instantly reveals a softer, brighter complexion. I love that its formulated with viniferine, which is also found in their Vinoperfect line (found here) and is derived from grapevine sap, stronger than Vitamin C, and has an outstanding effect on dark spots, sun damage and acne scars. The papaya enzymes and glycolic acid help to improve overall radiance and remove dead skin cells.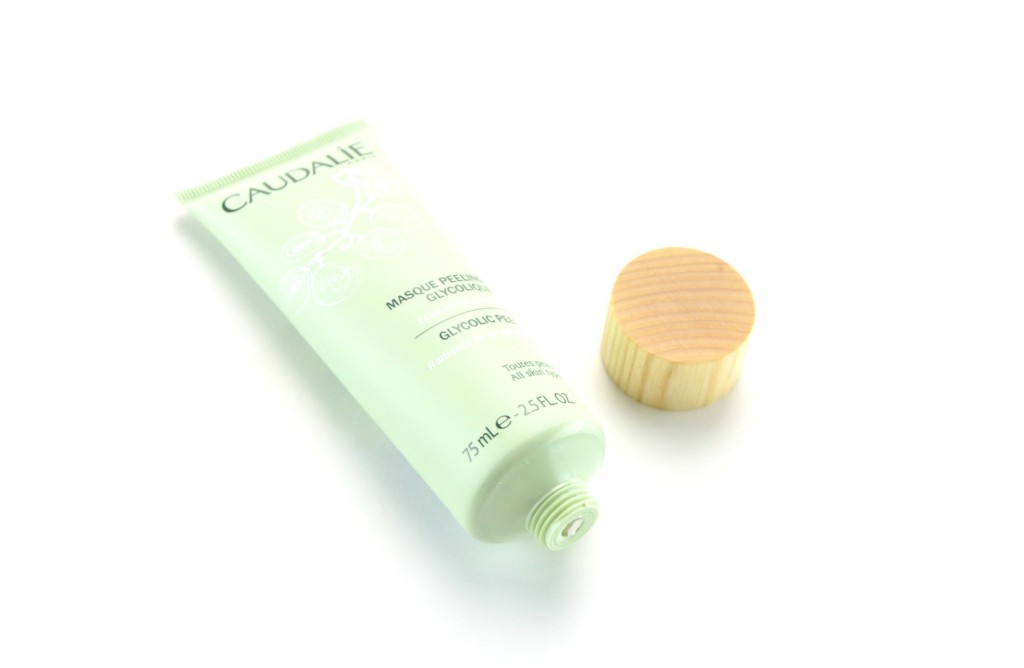 I've been applying Caudalie Glycolic Peel Mask a few times a week and have already seen a huge improvement in my skin's texture. It applied evenly to the skin, with a white creamy texture so you're able to see where you're applying it. I leave it on for about 10 minutes, it gives a slight cooling effect to the skin that never feels tight or dry. It washes clean away, almost turning into a milky consistency that's extremely hydrating. Not only does my skin look and feel smoother immediately afterward, but it gives a slight brightening effect to the skin. I'm experiencing less breakouts and redness around my nose and my skin looks more even, more youthful and glowing after only a few short weeks. Some of my dark spots and hyperpigmentation already appear lighter, so I'm excited to see the results after a few more weeks. I've also been applying a small amount to both my hands and décolleté, as these areas are highly exposed areas and are one of the first areas to show signs of aging. Just remember to wear a high SPF when out in the sun to help maintain the texture and quality of your new skin. It's available the beginning of April, 2015 at Murale, Ogilvy, Sephora, Jean Coutu and Square DIX30 for $39 for 75ml.