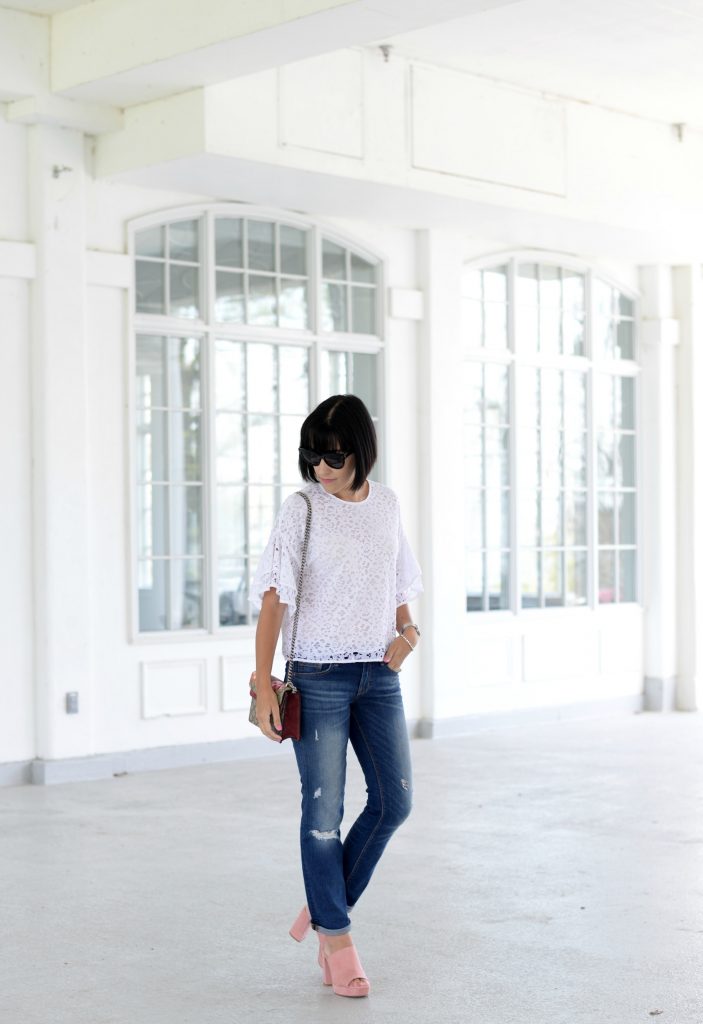 Cut-Out Design
There's nothing more versatile in your summer wardrobe than a simple white shirt. Like finding that perfect pair of form-fitting jeans, a high-quality blouse can instantly transform any look. A white cotton shirt is crisp, clean and sophisticated. It provides a polished look whether worn on its own, under a blazer or lightweight knit sweater. It's the ultimate all-season wardrobe essential, but especially in summer. Although you can never have too many, finding that perfect one can sometimes me a challenge.
With so many fits, fabrics, finishes, and brands, searching for that flawless white shirt can be a little overwhelming and intimidating. It's almost alarming how fast something so simple and straightforward can quickly turn into a nightmare.
No matter what your size, ensuring the right fit and proportion is key to finding that perfect shirt. Its the most important things to consider when shopping. May close attention to how the shirt fits over your bust and on your shoulders.
The neck of the tee is crucial. It can literary make or break the shirt. A general rule of thumb is that a crew-neck flatters all body types. It helps to frame the neck, chest and shoulders, without showing too much cleave. This timeless cut helps to elongate the neck, while covering up the girls. If you're busty, like myself, a V-neck is a great alternative. It too elongates the torso, while drawing your eyes upwards and providing a feminine twist. 
Look for a material that's breathable. The fabric will predict the longevity and how it will wash and wear. Cotton is ideal, as it wicks away moisture and retains its shape the longest. It's thick enough so it's not see-though and adds a nice weight to the tee, but light enough that it's still breathable. Adding a bit of stretch to your shirt also helps, as its comfortable to wear the entire day.
Detail is also important, like this eyelet Zara blouse. Although it may look like your typical white tee from a far, the bell sleeves and cut-out designs make it extra special and unique. It's a classic with a modern twist and looks extremely feminine no matter what I style it with. It effortless without being too complicated.
What I Wore- Blouse – Zara, Purse- Gucci, Celine Sunglasses- c/o Smart Buy Glasses, Watch- c/o Thomas Sabo, Jeans- The Gap, Mules- H&M