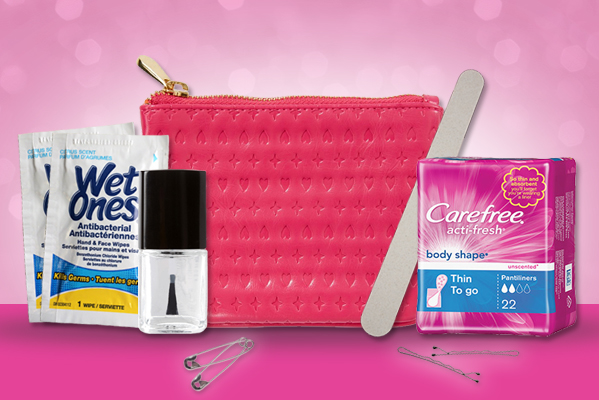 I'm all about saving time and money, which is why I often look for items that are multi-purpose. After a recent operation, I'm blessed to no longer have my period, but I found that I had stock piles of panty liners laying around. Instead of throwing my hard earned money down the drain, I looked for other ways to use my Carefree liners. I instantly came up with a few handy life hacks that not only made me feel happy, confident and more like myself when I'm out and about, but I got the chance to use up all my liners without having to spend more money on other daily essentials.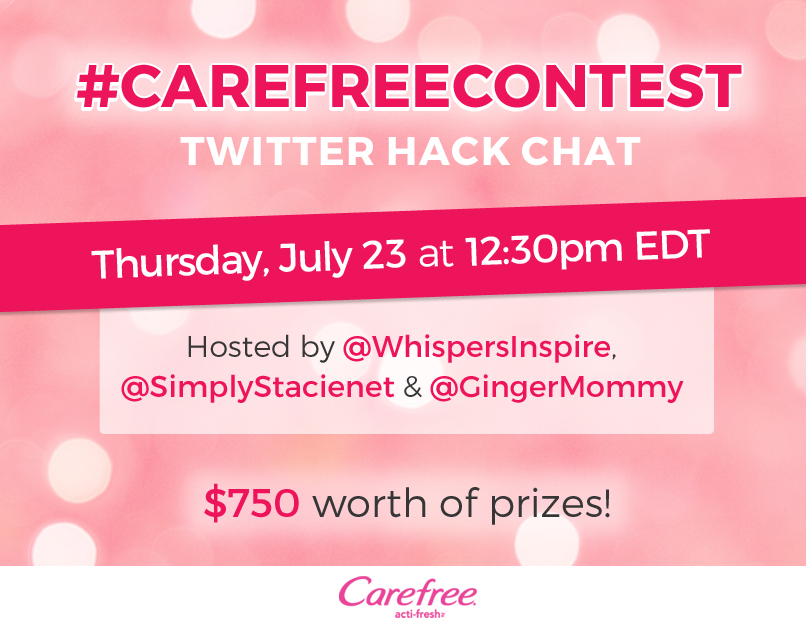 I love the look of a crisp white tee in the summer, but hot, humid days often leave me sweating. This paired with short sleeve shirts has danger written all over it. I avoid embarrassing yellow sweat stains under by arms, by placing a thin panty liner under each arm of my shirt. This helps to absorb the sweat and keeps both my skin and clothes dry the entire day. The sticky backing of the liner helps to keep it in place, but is also super easy to remove at the end of the day. I love being outside as much as I can in the summer, long walks in the park with the dogs and evening strolls around my neighbourhood with the hubby. I'm all about being comfy on walks, which is where my runners come into play. As comfy as they are, I hate wearing thick, bulky and heavy socks with them. I've been using panty liners as my insoles, not only do they provide extra cushion, they help to absorb moisture and keep odours at bay.
I'm obsessed with changing my nail colour in the summer, both on my fingernails and toes. Cotton balls get out of control and if I'm applying glitter or dark nail polish, I end up using half the bag just to remove the polish. Panty liners are an excellent option for removing stubborn or intense nail polish colours. I can often get away with only one liner to remove all 10 fingernails and all 10 toes.
The smokey eye is still a huge trend and perfect for a night on the town, but if you're anything like me, you end up with half the shadow under your eyes, forcing you to re-do your foundation. I've looked into shadow shields, which are basically a sticky cotton pad that you place under your eye to catch fallout, but it comes with a pretty expensive price tag for what they are. Panty liners work just as well and for a fraction of the price. Simply cut both ends of the liner, remove the back, and place under your eyelid before applying your shadow. No more dark shadow all over your face.
Now that I've shared my life hacks with you, I want to know yours. Share your tips and tricks with me on Twitter for your chance to win some pretty amazing prizes. To enter, follow @Carefree_CA and myself @CanFashionista and share your own hacks for a chance to win 1 of 6 Carefree Everyday Kit. This purse-size pouch contains Carefree liners and other must-have items to avoid any style or beauty mishaps on the go. Don't forget to use the hashtag #CarefreeContest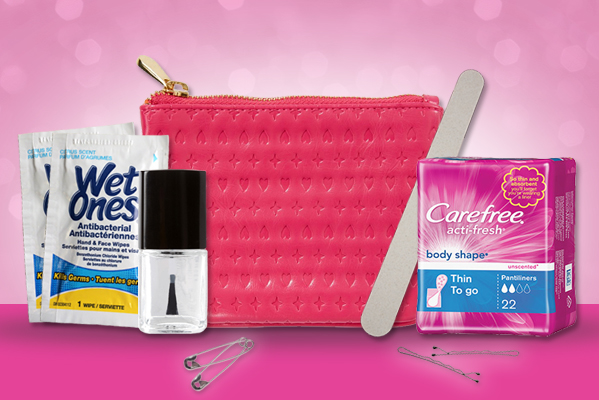 Carefree is also hosting a month long contest, which runs from July 27th to August 21st with the chance to win some pretty fabulous prizes, along with a grand prize valued at over $250. To kick off this contest @Carefree_CA is hosting a Twitter Hack Chat on Thursday, July 23rd at 12:30PM EST, so be sure to follow along and join in the fun, using the hashtag #CarefreeContest and RSVP here