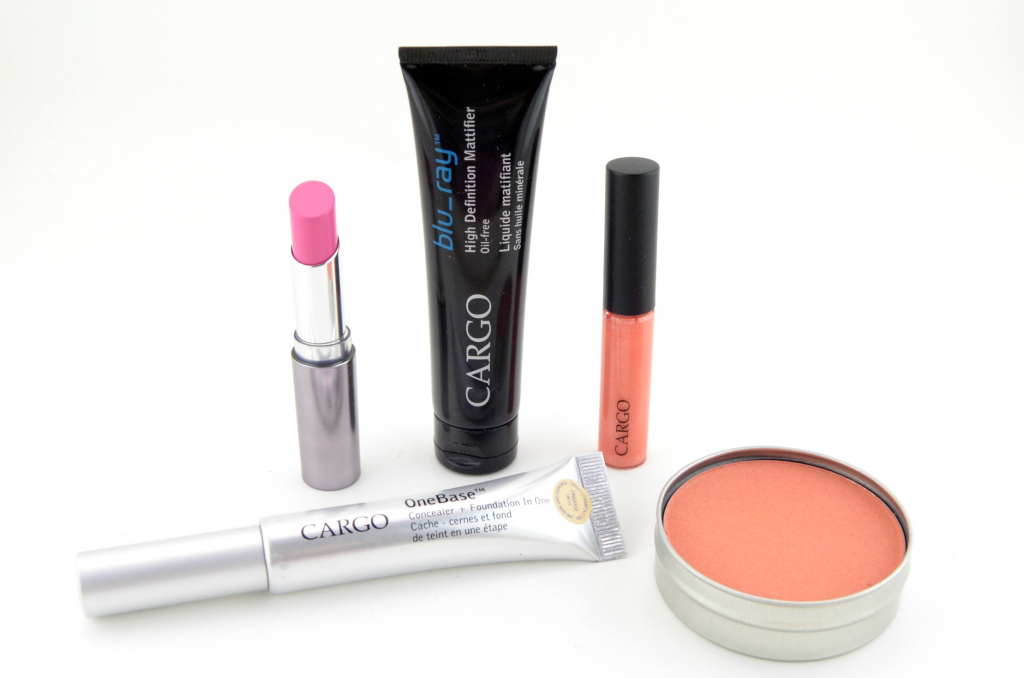 With spring finally here, we're that much closer to summer, which means we're not only looking for makeup that withstands the humidity and heat, but fun, bold, pops of colour as well. Today we're talking Cargo's longwearing products that can withstand perspiration, rain and heat so you can spend more time lying poolside, beachside or just being outdoors without having to worry about reapplying.

Cargo Swimmables Water Resistant Blush is formulated with silicone coated pigments to provide better adhesion to the skin, along with L-lysine, an amino acid naturally found in the skin, to help withstand water and perspiration. Micronized light diffusers provide a gorgeous, natural, non-shiny glow for an effortless summer radiance that lasts throughout the day.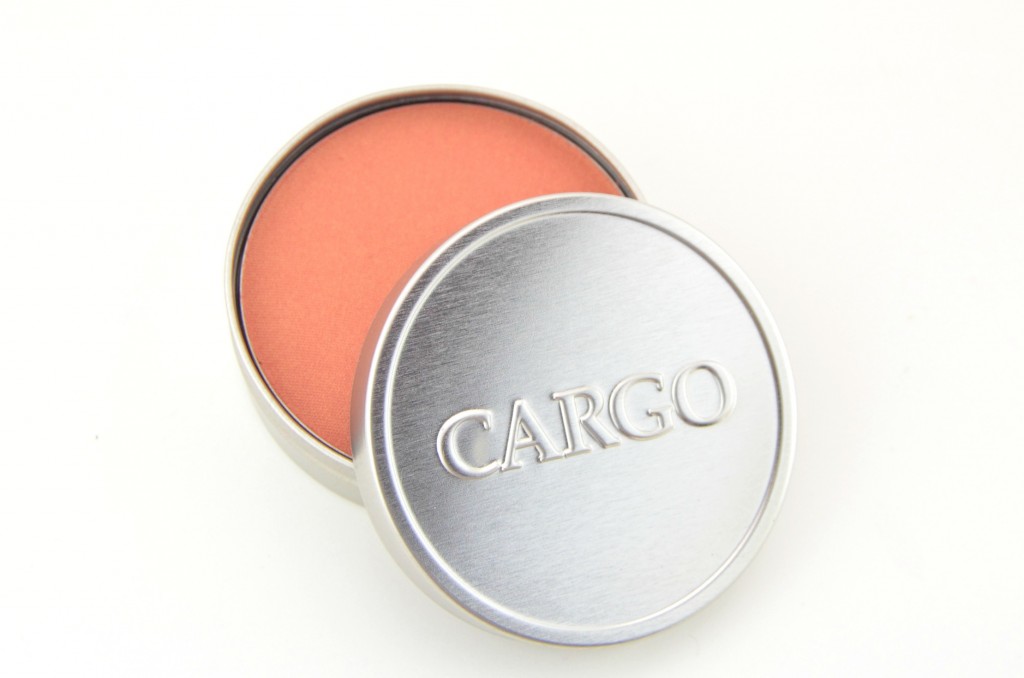 Cargo Swimmables Water Resistant Blush comes in Cargo's standard silver tin and has a silky, smooth, creamy texture. It's highly pigmented, blends out beautifully to provide a sheer wash of colour and is easily layered for added intensity. It has little to no fall out, wears for a solid 12 hours without fading and gives a satiny finish to the cheeks without accentuating pores or clinging to dry areas. It comes in 3 shades, Bali, Ibiza and Los Cobos and retails for $29.
Cargo Swimmables Water Resistant Blush in Los Cobos is a beautiful golden peach, much like my favourite Nars Orgasm, but has a touch more orange to it with less shimmer. It can easily be built up for a more dramatic, opaque pop of colour.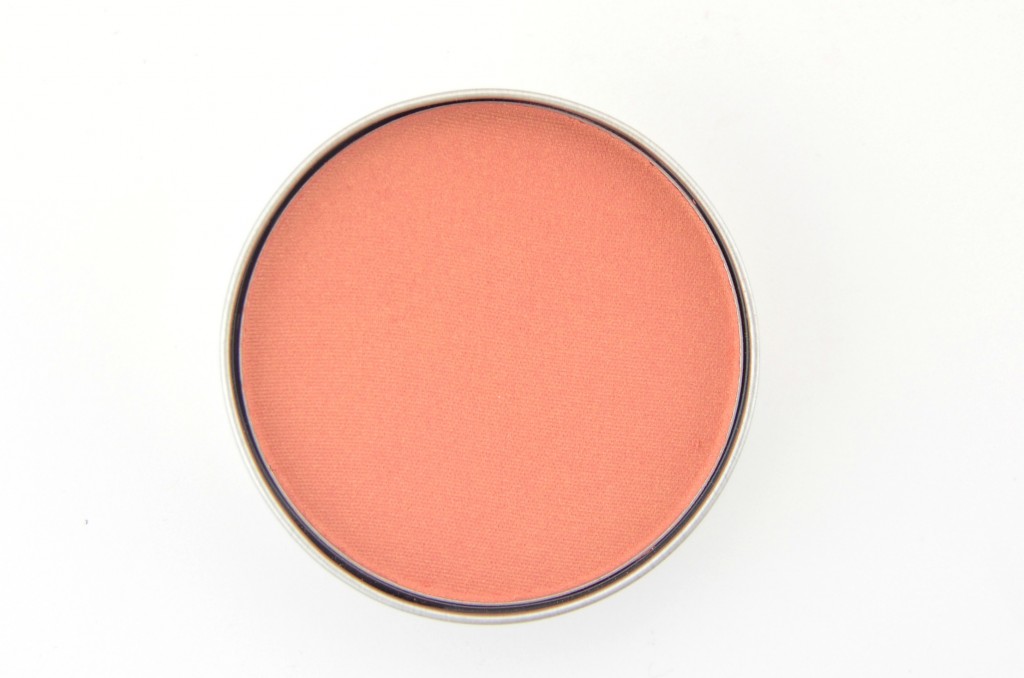 Cargo OneBase Concealer and Foundation in One is designed for women who prefer to spot treat with their foundation, rather than cover their entire face in makeup. It helps to disguise discolouration, blemishes, diminish any imperfections, redness and hyper-pigmentation, thanks to its skin-conditioning essential oils. Vitamin E helps fight damaging effects of the environment and helps keep skin moisturized, Chamomile Extract natural soothing and relaxing properties helps with dehydrated skin and Avocado Extract is enriched with anti-oxidants, helps to nourish the skin and its rich emollient absorbs easily into the skin to provide instant hydration.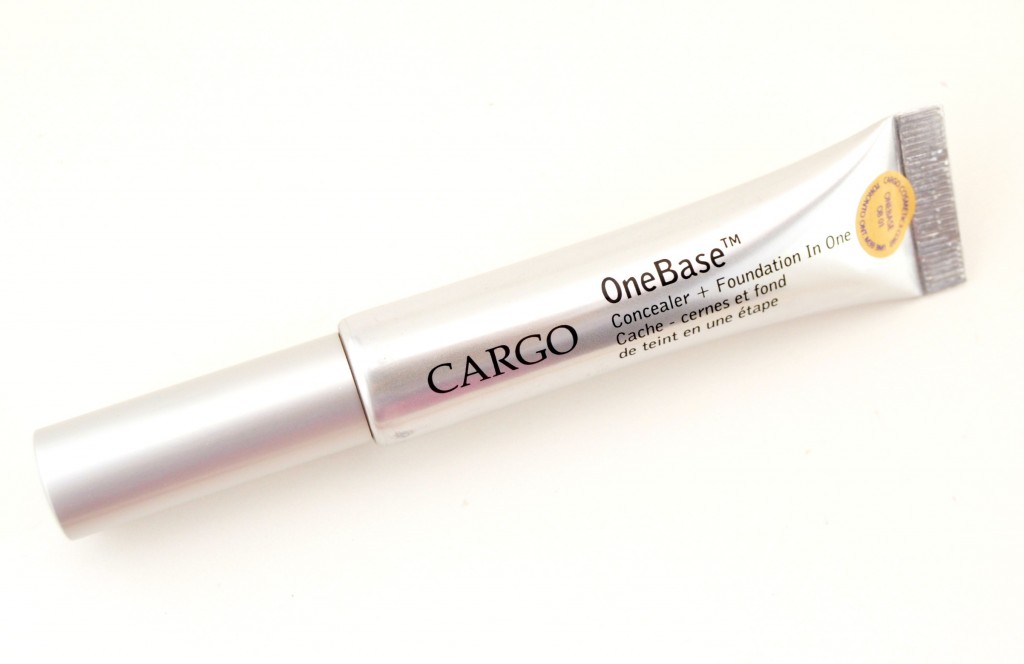 Cargo OneBase Concealer and Foundation in One comes in a flexible tube with an easy-to-use doe-foot applicator wand that's easy to use as either a concealer or foundation. It has a lightweight, creamy texture that applies beautifully and blends out perfectly to provide a natural look to the skin. It's long-wearing, non-greasy formula doesn't settle into fine lines or wrinkles. It keeps skin hydrated and moisturized and helps to restore radiance back into the skin, for an all-around, even complexion. As a bonus, it can also be used as an eye primer on the lids before applying your favorite shadow.
Cargo OneBase Concealer and Foundation in One is perfect for a multi-tasking woman that doesn't have the time to use 3 separate products. It provides natural coverage around the eyes, nose and mouth and helps to blue any imperfections for a soft and flawless finish. When used as a concealer, it offers a sheer to medium coverage that hides redness, evens out skin tone and provides a brightening effect to the skin. When used as a foundation it offers a medium coverage, that's extremely buildable for a super natural look that lasts throughout the day. When used as an eyelid primer, it keeps your shadows on without creasing or fading for a solid 8 hours. It comes in 6 shades, 01 for very fair with yellow undertone, 02 for medium/fair with pink undertone, 025 for medium/fair with yellow undertone, 03 for medium with neutral undertone, 04 for medium with yellow undertone and 045 for medium/dark with yellow undertone and retails for $28.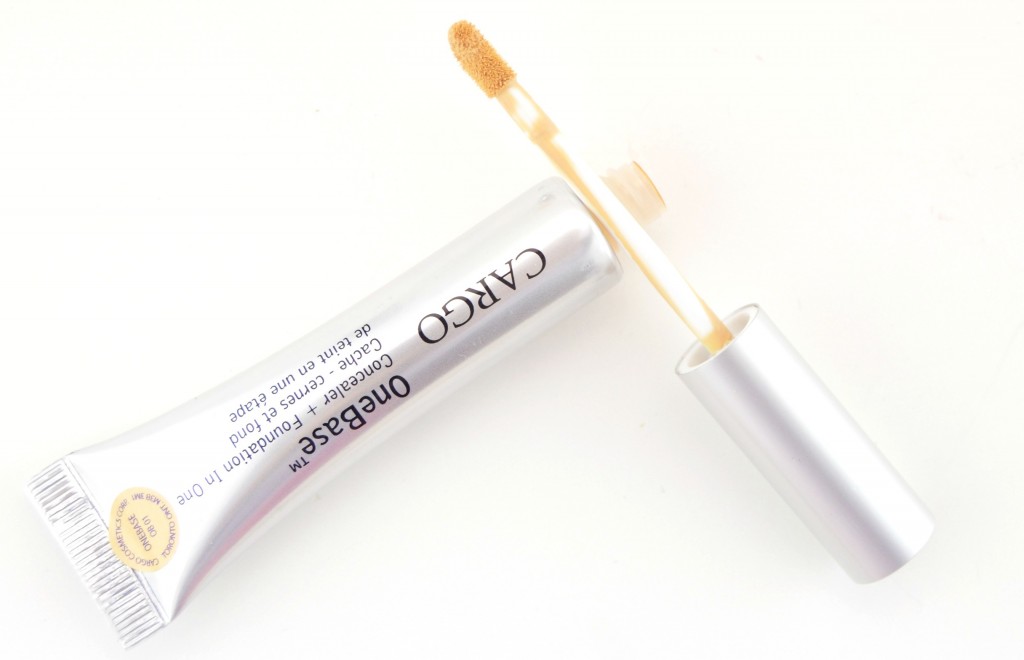 Cargo HD High Definition Mattifier can be applied either under or overtop of makeup to help control shine, minimize the appearance of pores and fine lines while creating a high-definition, flawless, natural finish on the skin. It's formulated with vitamin E, an anti-oxidant to help fight the damaging effects of the environment, repairs minor damage found on the surface and keeps skin moisturized and nourished. Vitamin A, also an anti-oxidant that helps regulate the balance of the skin, while conditioning the skin to keep it supple and smooth. Finally silica helps to diminish the appearance of fine lines and phytosteryl to help refine pores and provide an overall silky, smooth texture.
Cargo HD High Definition Mattifier comes in a slim, squeeze tube that offers the same mattifying properties of a loose powder only in a silky, translucent, gel like formula. Its silky liquid formula turns into a velvety, smooth matte texture once applied to the skin. It spreads on easily and evenly, absorbs and dries within seconds and doesn't feel sticky, greasy or heavy once applied. It can be used to set makeup instead of traditional powder for a matte, polished finish or used as a makeup primer to prolong the wear time of your foundation.
Cargo HD High Definition Mattifier is extremely hydrating and moisturizing. It helps to fill in pores and fine lines and allows for makeup to glide on almost effortlessly. It creates a smooth, radiant, long lasting canvas that seems to make my foundation stay more vibrant throughout the day without fading. It gives an air-brushed look, keeps the oil and shine at bay, no matter what foundation I seem to use. It retails for $30 for 30ml.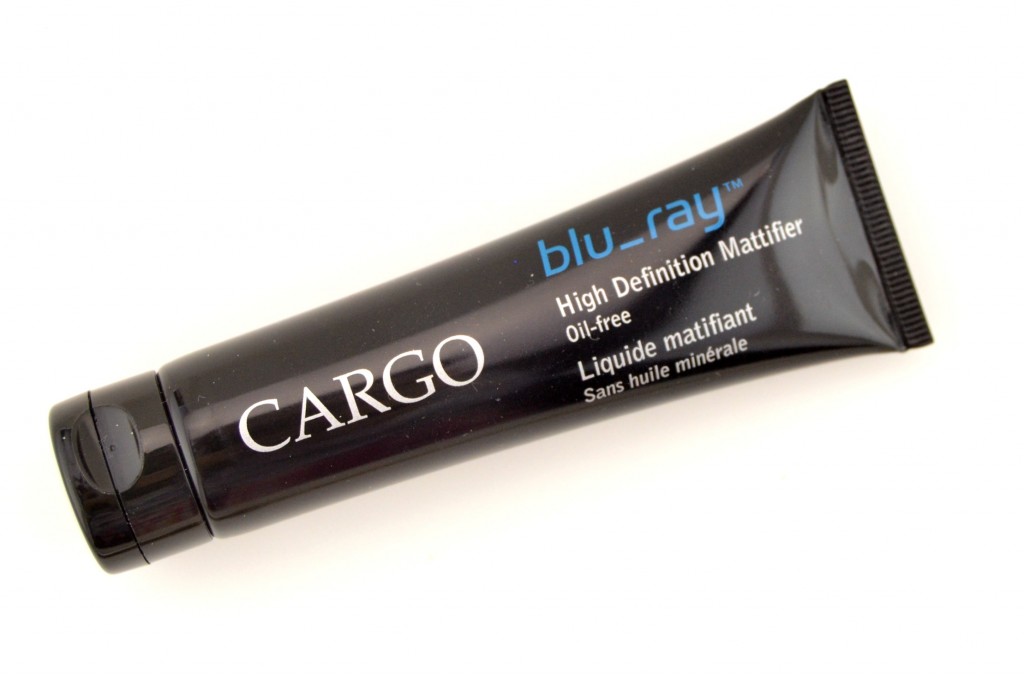 Cargo Essential Lip Color is enriched with olive oil, jojoba and shea butter to provide essential moisture, while plumping peptides offer instant fullness and volume to the lips. It has a lightweight, creamy, smooth formula that glides onto the lips with ease to provide high pigment colour payoff in a few easy swipes. It's fully opaque, doesn't bleed, feather or smudge and stays put for an entire 6 hours. It keeps lips moisturized and hydrated with a slight plumping effect thanks to its glossy finish.
Cargo Essential Lip Color is a buttery smooth lipstick that gives high colour payoff without sacrificing comfort or hydration. No balm underneath is required, it's comfortable to wear all day, almost like you're wearing nothing at all. It's highly pigmented and gives the appearance of smoother, fuller, younger- looking lips. It comes in 12 shades and retails for $24.
Cargo Essential Lip Color in Kyoto is the perfect Barbie pink, and its the only colour I've been wearing lately.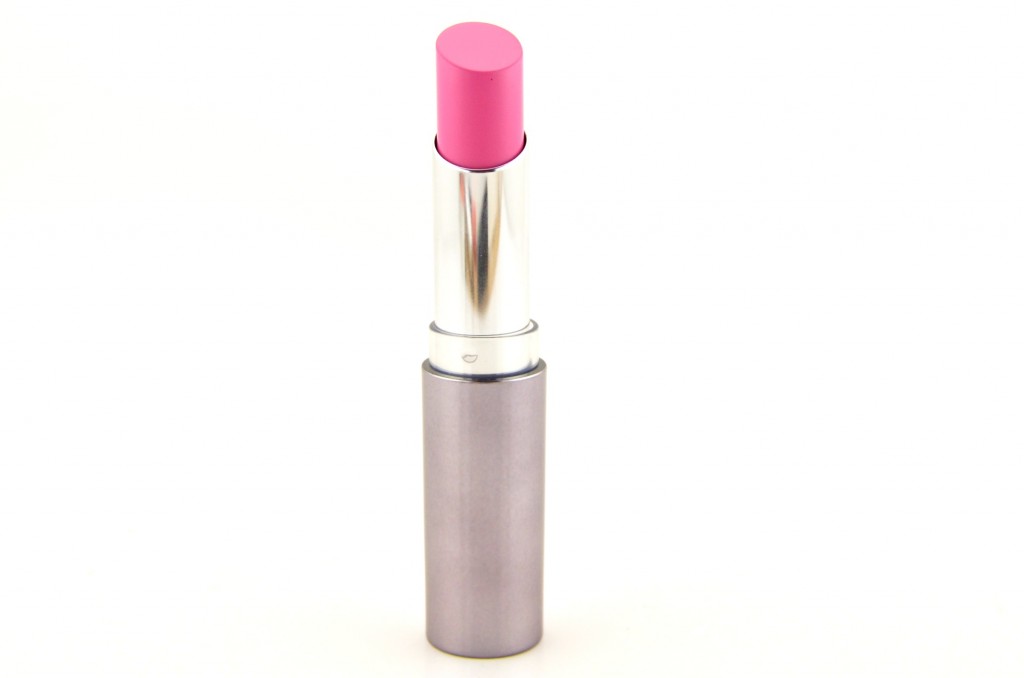 Cargo Long Wear Lip Gloss features a unique formula that provides staying power for up to 6 hours, while moisturizing and providing a brilliant finish. Its innovated ingredients like vitamin E, a powerful anti-oxidant, help fight the damaging effects of the environment, while special film-formers prevent water loss from the lips to provide extra moisture. It also contains high amounts of shining agents to give a brilliant, illumination, wet glossy look to the lips.
Cargo Long Wear Lip Gloss has a thick, non-sticky texture with a specialized flat velour coated wand for precise and even application of colour. It gives a sheer wash of colour with incredible shine that's buildable to medium coverage. It's perfect worn alone or layered over your favourite lipstick. It is hydrating, moisturizing and lasts for a good 4 hours.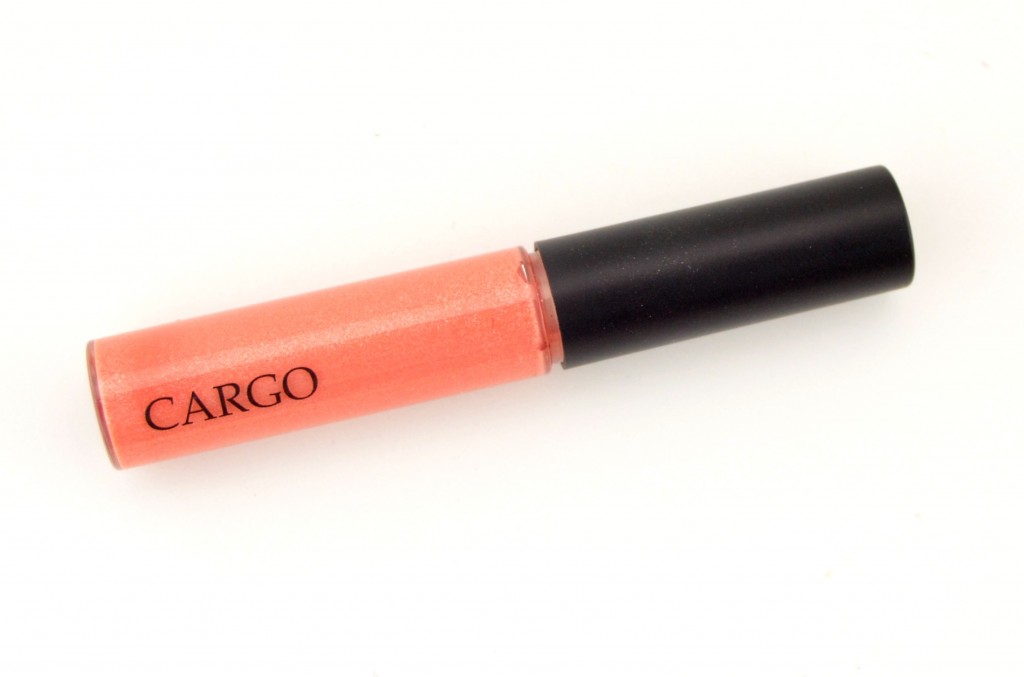 Cargo Long Wear Lip Gloss is a long-wearing, high-shine and extremely moisturizing lip gloss. It gives the lips a wet, mirrored like finish that's mega shimmery and shiny. Keeps lips looking healthy, soft and kissable in 14 shades that retails for $14.
Cargo Long Wear Lip Gloss in Juneau is a shimmery peach colour that's suitable for all skin tones and looks equally as pretty on its own as it does overtop of coral lipsticks.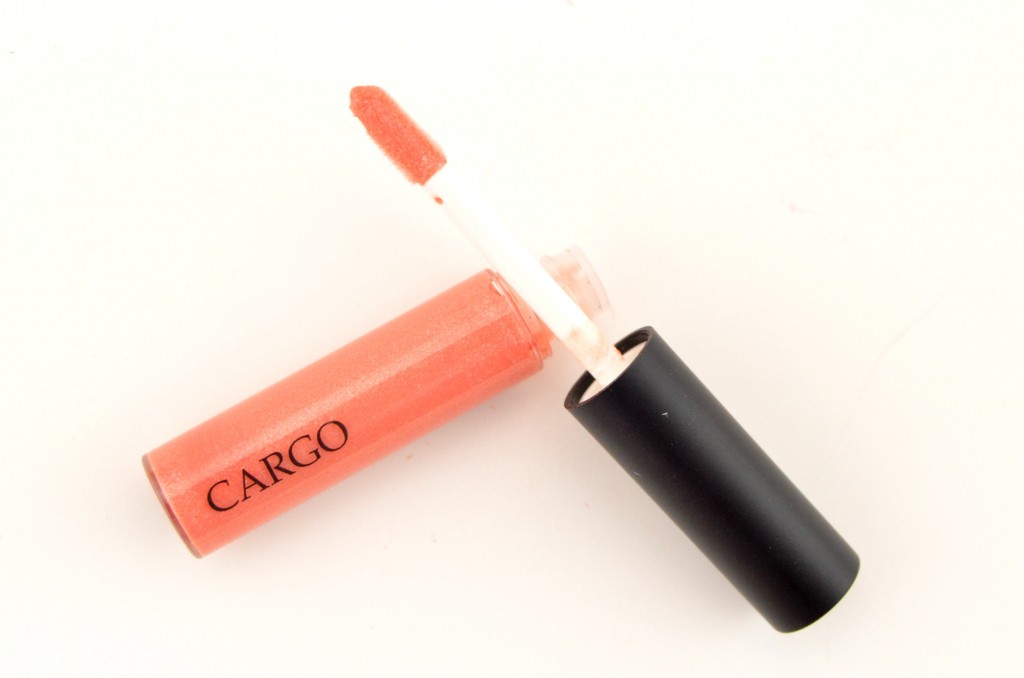 Cargo Essential Lip Color in Kyoto, Cargo Long Wear Lip Gloss in Juneau and Cargo Swimmables Water Resistant Blush in Los Cobos