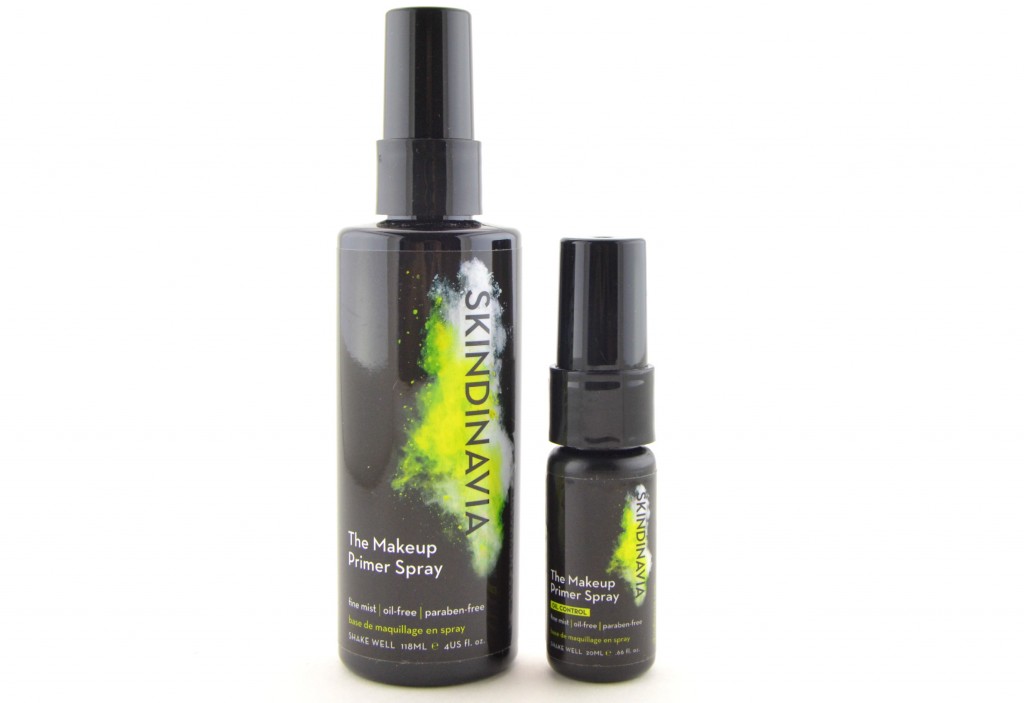 The only face primer you'll ever need

A primer that isn't a cream or gel base formula and doesn't have that silicone feel to it, yes please. Skindinavia, which is known for their amazing setting spray has released a unique and innovated, first to market (as far as I know), primer spray. Skindinavia Makeup Primer Spray is a first of its kind and the only spray primer that I know of. It's formulated without silicone or parabens and is hypoallergenic making it perfect for all skin types. This lightweight, fine mist, oil-free formula can be worn with or without makeup. It's enriched with vitamins that help to create a smooth, flawless canvas for easy makeup application. It helps to reduce redness, diminish the appearance of pores, but best of all, helps reduce the need for touch-ups and blotting throughout the day. This is a summer must-have.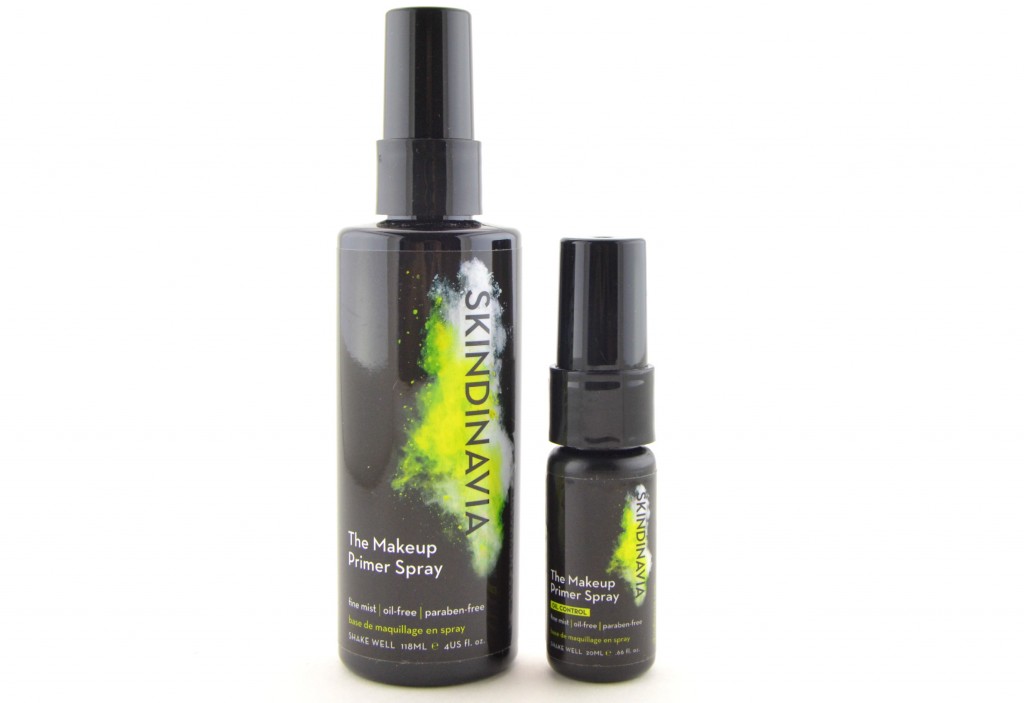 Skindinavia Makeup Primer Spray comes in a sleek black spray bottle with 4oz or 8oz within. With continuous, daily use, the 4oz will last you about 3 months and about 6 months for the 8oz. It is applied after your moisturize and sunscreen, but before your makeup. Start by shaking the bottle and then spray in an X and T formation, 3 to 4 times over your entire face. The nozzle gives a nice fine mist without drenching your face with primer in certain spots, like other spray bottles. It dries within seconds and you can then continue with your daily makeup routine.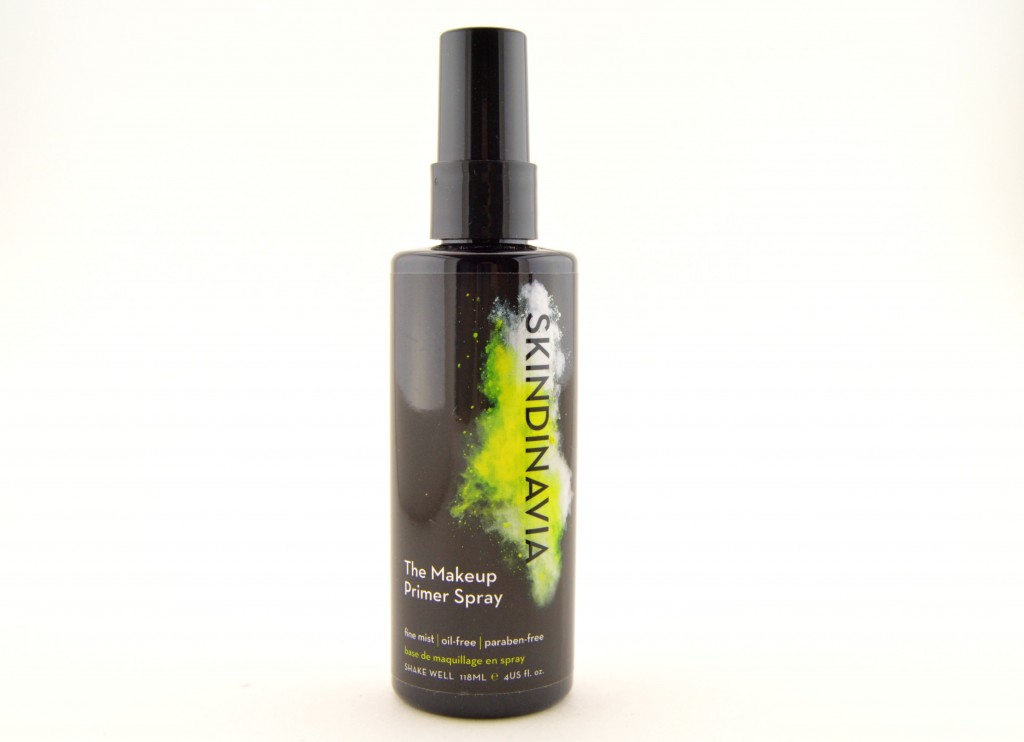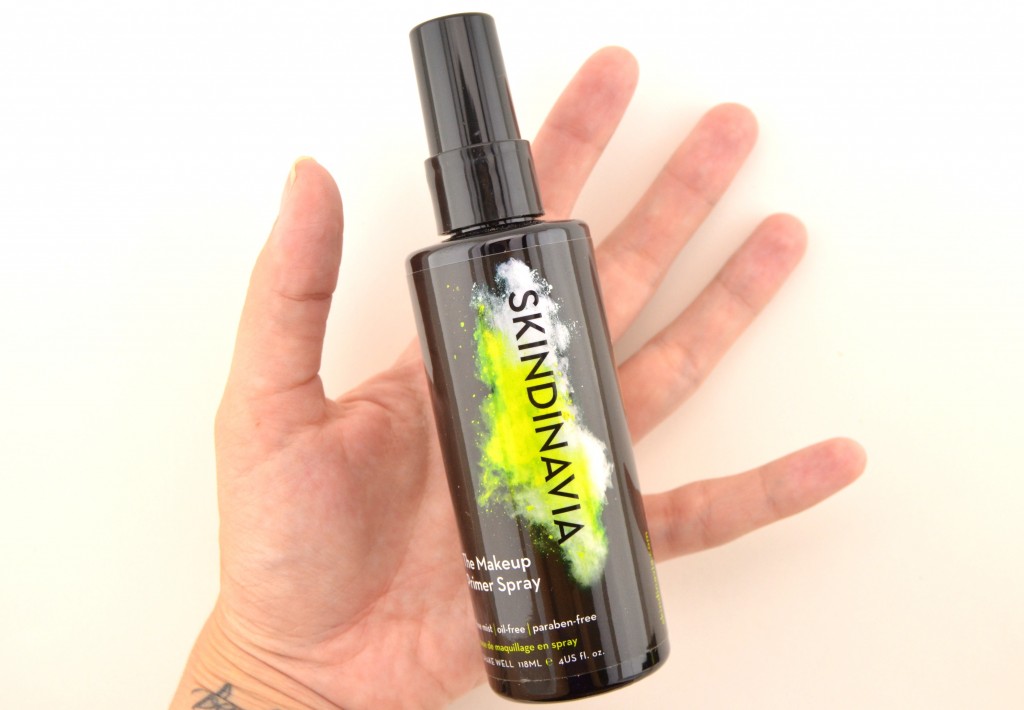 I've been using Skindinavia Makeup Primer Spray daily for the past few weeks and people have actually asked if I've gotten a facial or switched out my foundation routine. I must say, this is the best makeup primer I've ever used and it's now my holy grail, and I don't say that often. My skin is noticeably smoother and thanks to its silicone-free formula, it's a lot lighter and more breathable on my skin compared to the traditional primers. It does an excellent job at preventing redness around my nose and helps to even out skin tone even before I apply foundation. It also helps minimize the appearance of enlarged pores and lasts an incredible 12 hours without any touch-ups, oiliness or shine (even in this hot, humid weather). My skin now has a nice satin, dewy finish without looking oily and my foundation stays put the entire day.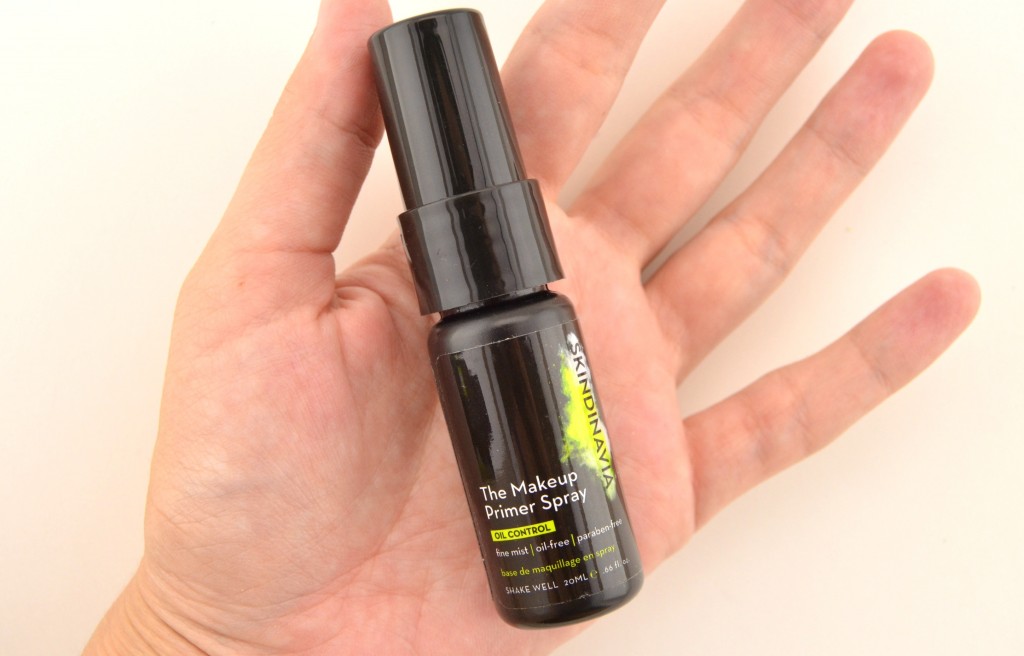 It retails for $35 for 4oz or $49 for 8oz and right now Skindinavia is offering free shipping to both Canada and the US. Along with your order, you'll receive a mini bottle (20ml) of the Skindinavia Makeup Primer Spray that's perfect for traveling and on-the-go.
If you like this Skindinavia Makeup Primer Spray Review, you might also like Cargo HD High Definition Mattifier or Clinique Superprimers