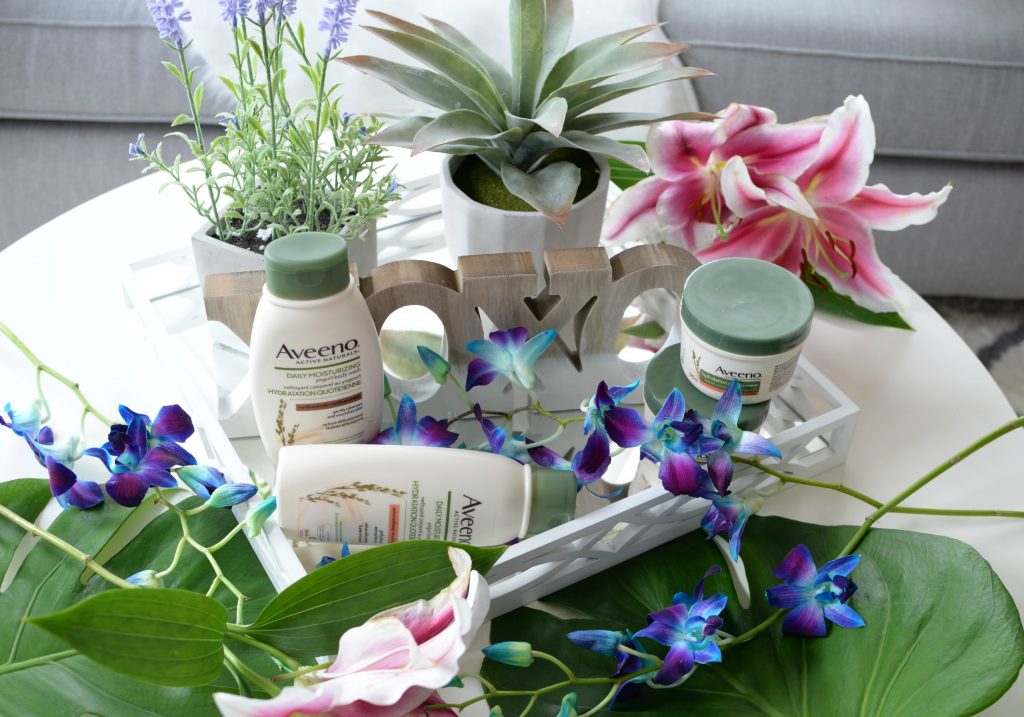 Aveeno Daily Moisturizing Yogurt
If you're anything like myself, you already live a busy life. The summer months seem to be even more stressful and tiring. Trying to balance work, a family, all while getting outdoors and enjoying the beautiful weather as much as possible. As women, we tend to focus on others and neglect taking precious time for ourselves. Self-care is highly important, both physically and emotionally, which is why Aveeno Active Naturals lineup is a no fuss, no muss collection. Its powerful blend of active natural oatmeal, paired with nourishing ingredients found within yogurt, help to instantly deliver a rich and luxe skincare experience. Take time out of your busy day this summer and enjoy the special moments that are life.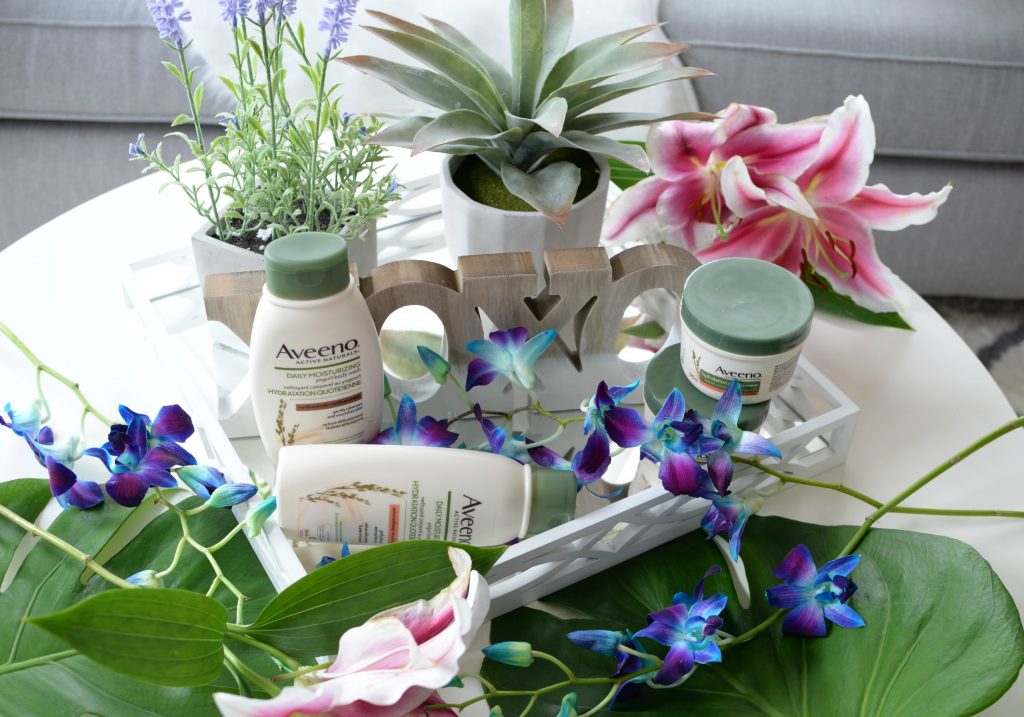 With summer just around the corner, our beauty routine is in major need of an overhaul. Not only do we start to switch up our hair colour, makeup and nail polish, we also should change up our skin care routine. As we slowly transition into our summer wardrobe, we start to show off a little more skin. Although you may have gotten away with dry, itchy, even scaly skin during the cold winter months, as it was most likely hidden under chunky and bulky clothing, this isn't going to fly in the summer. It's extremely important to pay close attention to our skin in the warmer months, and the Aveeno Daily Moisturizing Body Yogurts and Washes can help with that. This unique formula revitalizes and instantly saturates dry skin, leaving it feeling nourished, hydrated and moisturized. It provides a spa-like, indulging experience straight from the comfort of your own home. It awakens the senses and treats your entire body to an invigorating encounter.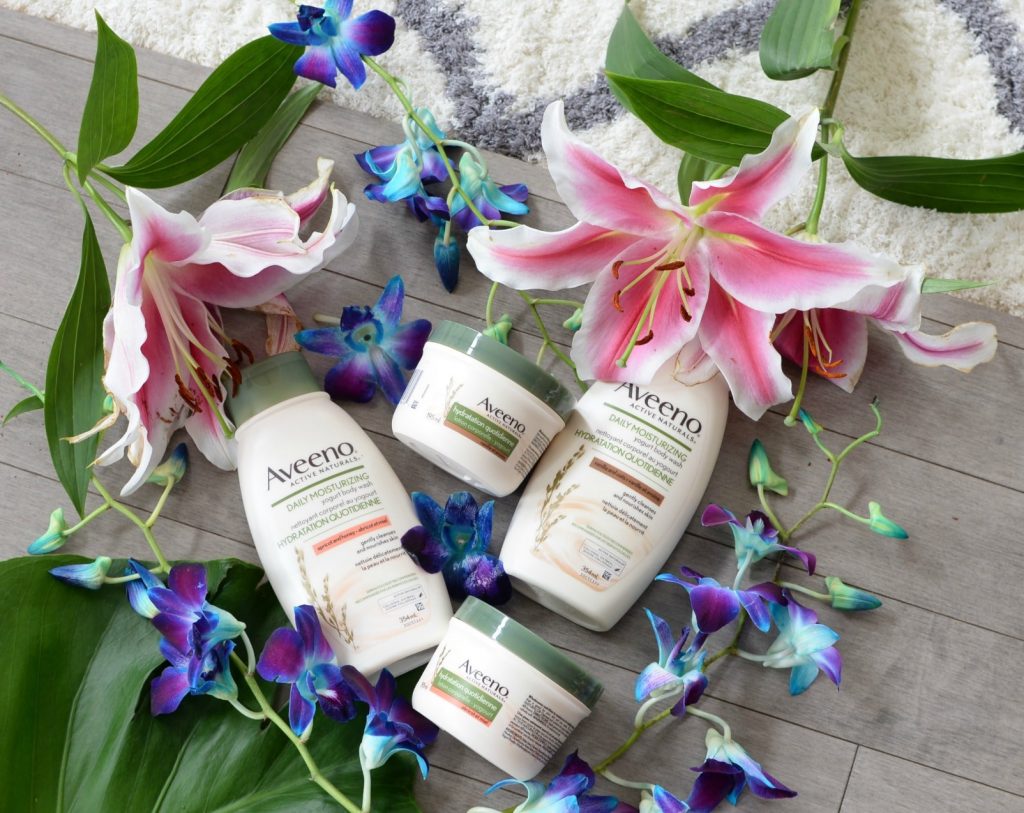 Aveeno Daily Moisturizing Yogurt Body Wash is the perfect way to help kickstart your day. Unlike traditional body washes, that are filled with fragrances that can irritate and dry out the skin, Aveeno's unique, ultra-gentle formula features natural ingredients that help cleanse the skin without stripping it of its natural oils. This slightly thick and creamy formula helps to moisten the skin, even before your daily moisturizer. It contains natural oatmeal and is enriched with emollients to help provide an intense hydration, while cleansing the skin of all daily dirt, oil and grime. It comes to a nice lather, thoroughly cleanses the skin, yet washes clean away without any nasty residue. It leaves skin feeling fresh, hydrated and squeaky clean. It seems to create a protective barrier that helps protect against the elements for soft, silky, smooth and supple skin all day long. It comes in both Vanilla & Oats and Apricot & Honey and retails for $13.99 for 354ml.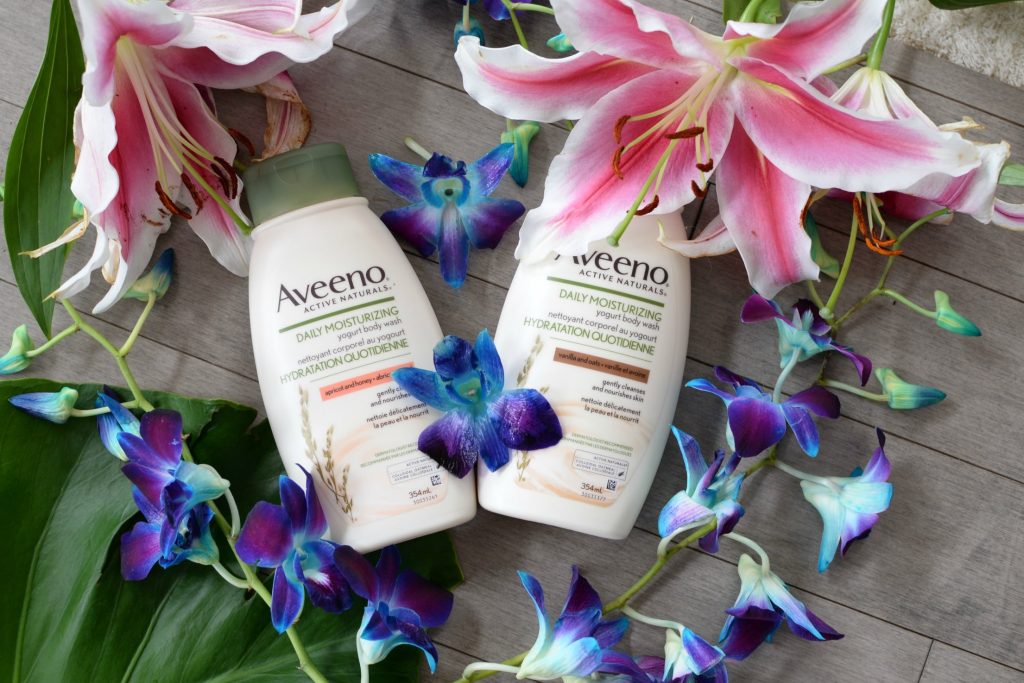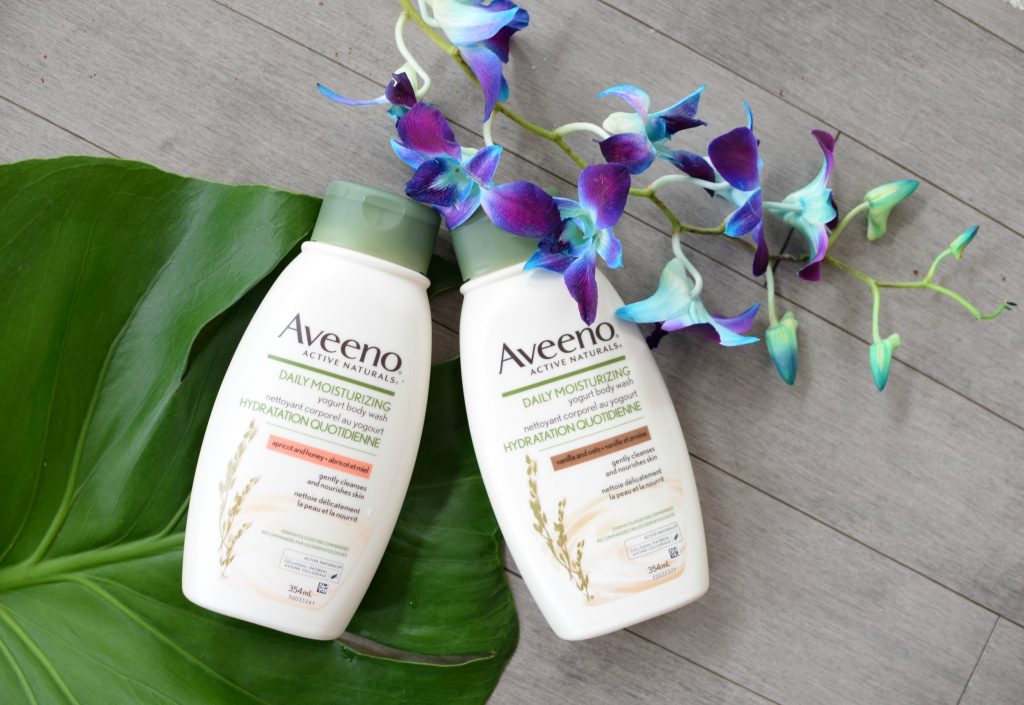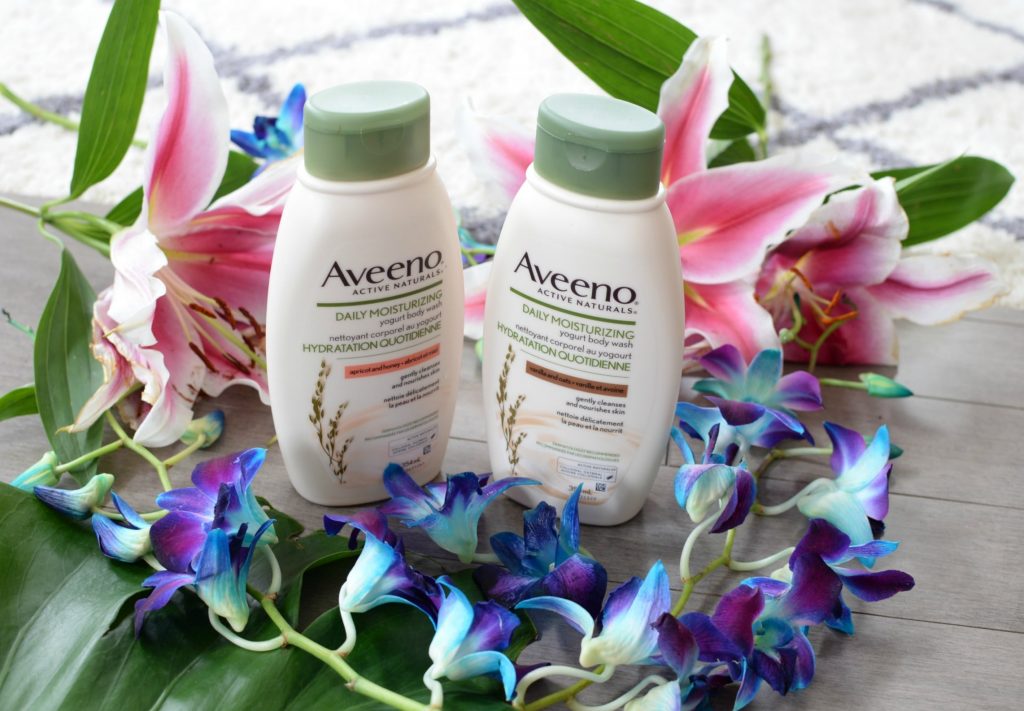 Aveeno Daily Moisturizing Body Yogurt Lotion is an incredibly thick, rich and creamy body lotion that's yogurt inspired and helps to keep skin velvety soft, smooth and healthy all-day long. Immediately after getting out of the shower, while your skin is still damp, slather on a ton of this body lotion for all day moisture. While having the skin still slightly wet, it helps to not only apply the lotion more effortlessly, it helps the cream penetrate deeper into the skin. Its luxe, yet weightless texture, absorbs into the skin almost instantly, without a greasy or sticky residue left behind. It helps to not only calm and soothe the skin, it helps to diminish redness, scaly patches and bumps, so you're shorts, skirt and bikini ready. Its unique vitamin, lactose, protein, lactic acid and lipids formula help to keep skin soft, smooth and hydrated for upwards of 48 hours. It comes in both Vanilla & Oats and Apricot & Honey and retails for $13.99 for 195ml.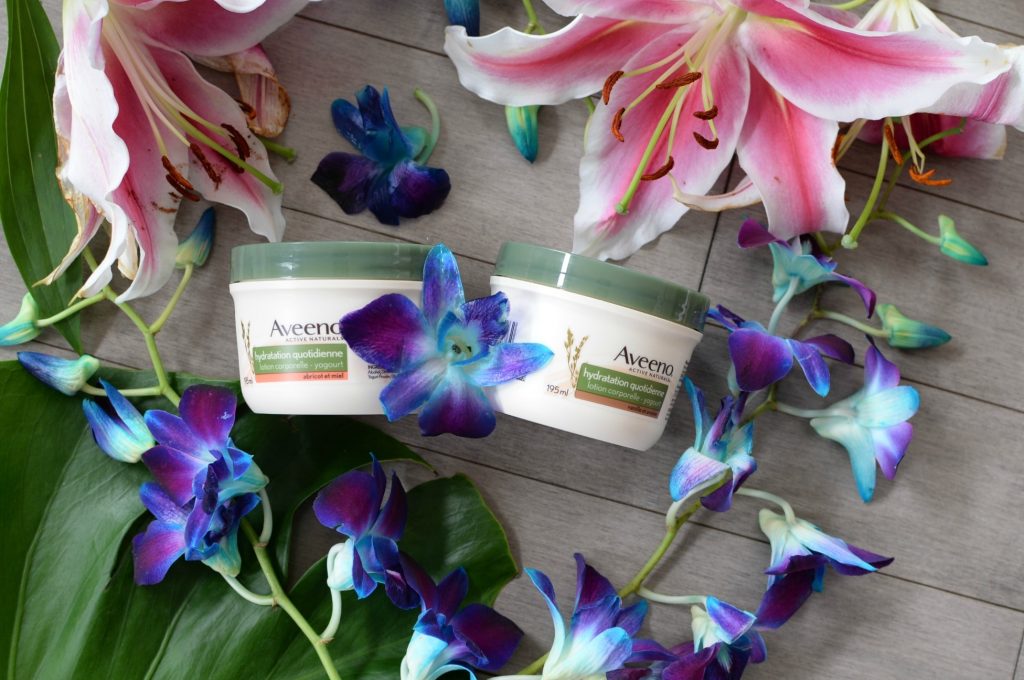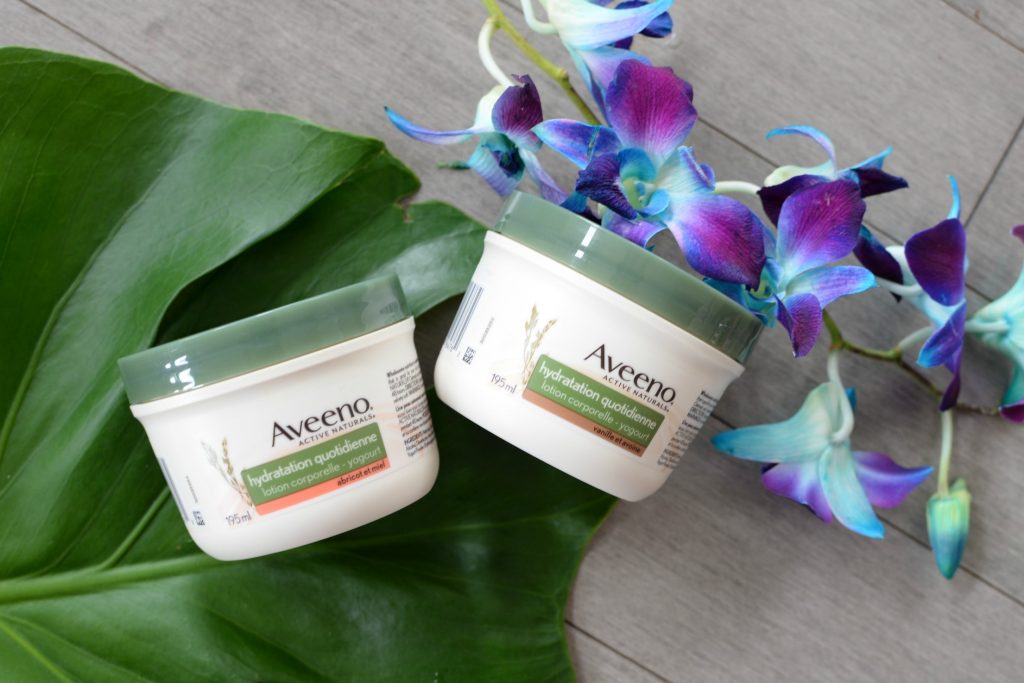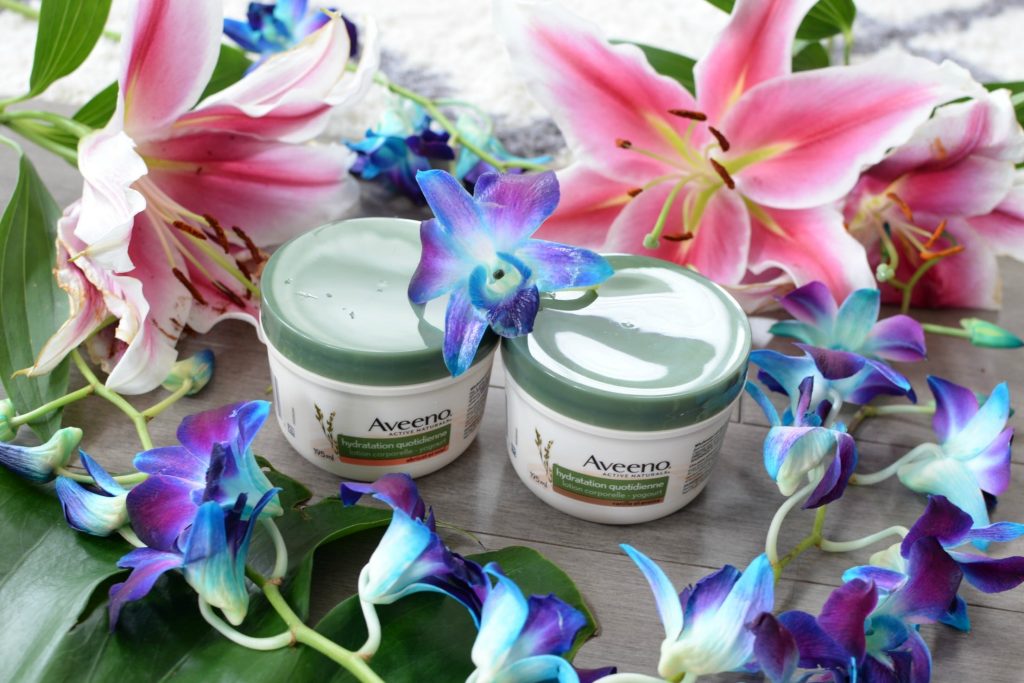 Adding these two simple products to your daily skincare routine can make a world of difference. Its innovative active natural ingredients help to relieve and moisturize the skin for all day comfort. Unlike other brands, both products are incredibly gentle and safe enough to use several times a day. It's perfect for those with sensitive skin or extra dry skin. In as little as a few short days, your entire body will be summer ready.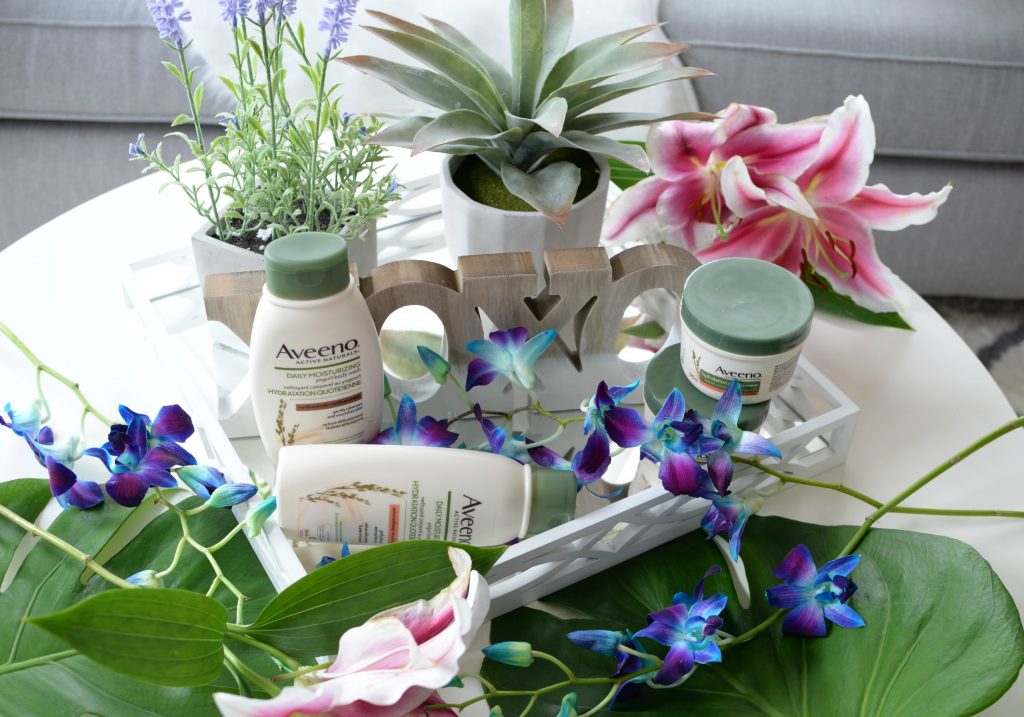 "Disclosure: This post was sponsored by Aveeno, but all opinions on this blog are my own. I also want to thank you for supporting the brands that support my blog."