Aveeno Skin Relief Collection
Now that spring is officially here, we slowly start to switch up our hair colour, makeup and nail polish shades and transition into our summer clothes. After several months of harsh, dry, winter weather, our skin is left feeling dry and dehydrated and needs a beauty overhaul. It's incredibly important to still pay close attention to our skin in the warmer months and the Aveeno Skin Relief Collection can help with that. What makes this lineup stand out from other brands is its innovative active natural ingredients, which feature colloidal oatmeal that is clinically proven to help relieve and moisturize dry skin, while creating a protective barrier that helps protect against the elements for up to 24 hours. It is unlike any other brand on the market today and I've fallen head over heels for all 3 products. Not only is the entire line extremely gentle, perfect for those with sensitive skin, it instantly, within a few short days, helps to heal dry, irritated skin.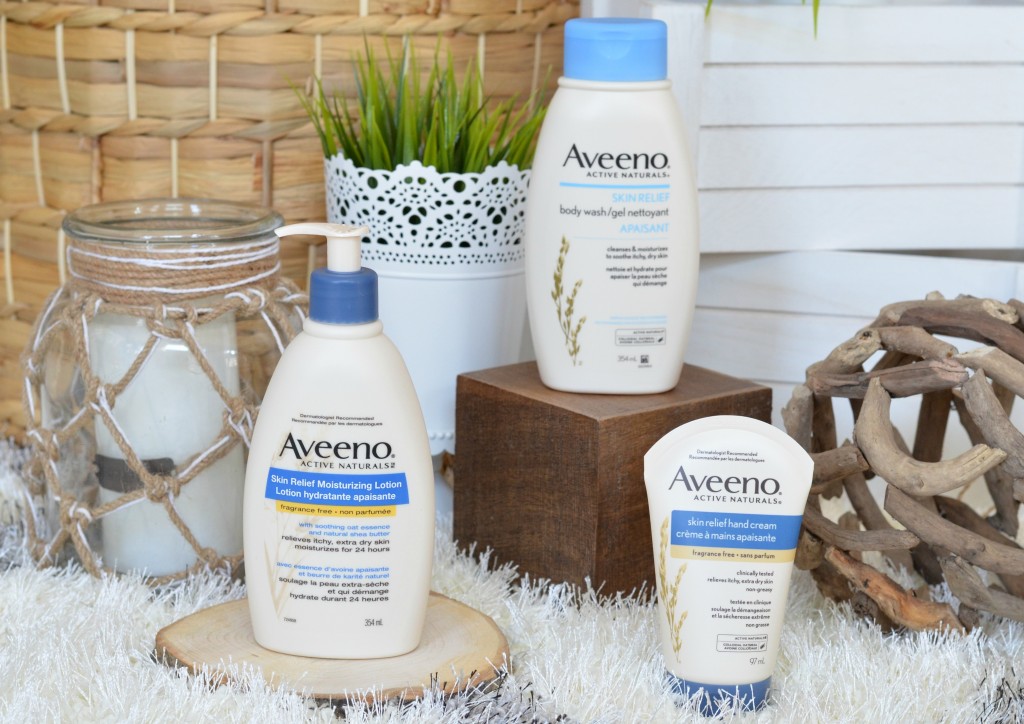 No matter what time of year, and no matter how often I apply my body lotion, my skin never seems to be fully hydrated? Although a good daily moisturizer can help with this, I truly believe healthy looking skin starts in the shower. Many of us have slowly parted with our traditional bars of soap, as they tend to be too drying on the skin, but how many of us are actually paying attention to the body washes we use? Most shower gels are full of fragrances that can not only irritate the skin, but can actually strip your skin of its natural oils. This can leave your skin feeling more dehydrated than when you first stepped into the shower. Instead, opt for a fragrance-free body wash, like the Aveeno Skin Relief Body Wash, that not only tends to be thicker, richer and creamer than other body gels, it actually helps to moisten the skin even before your daily body lotion. This body wash is soap-free, contains natural oatmeal and is enriched with emollients that help provide intense hydration while cleansing the skin of all dirt, oil and daily grime. It comes to a nice lather, gently cleanses the skin, yet washes clean away without any nasty residue. It leaves my skin feeling fresh and squeaky clean with an incredibly soft, silky, smooth and supple feel. It retails for $$8.99 for 354ml.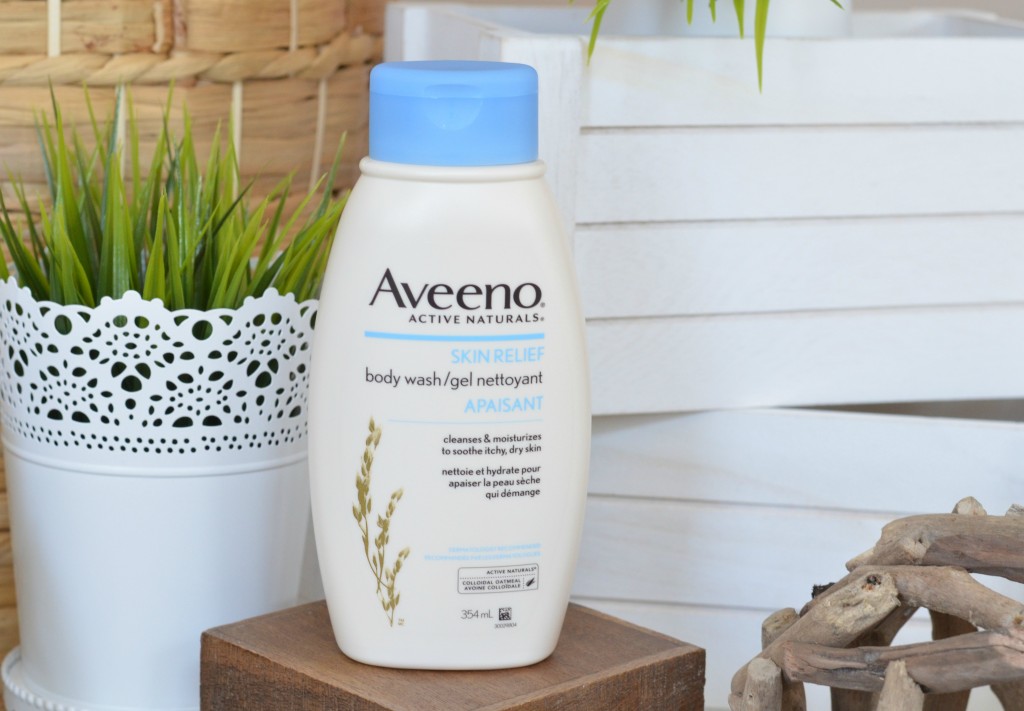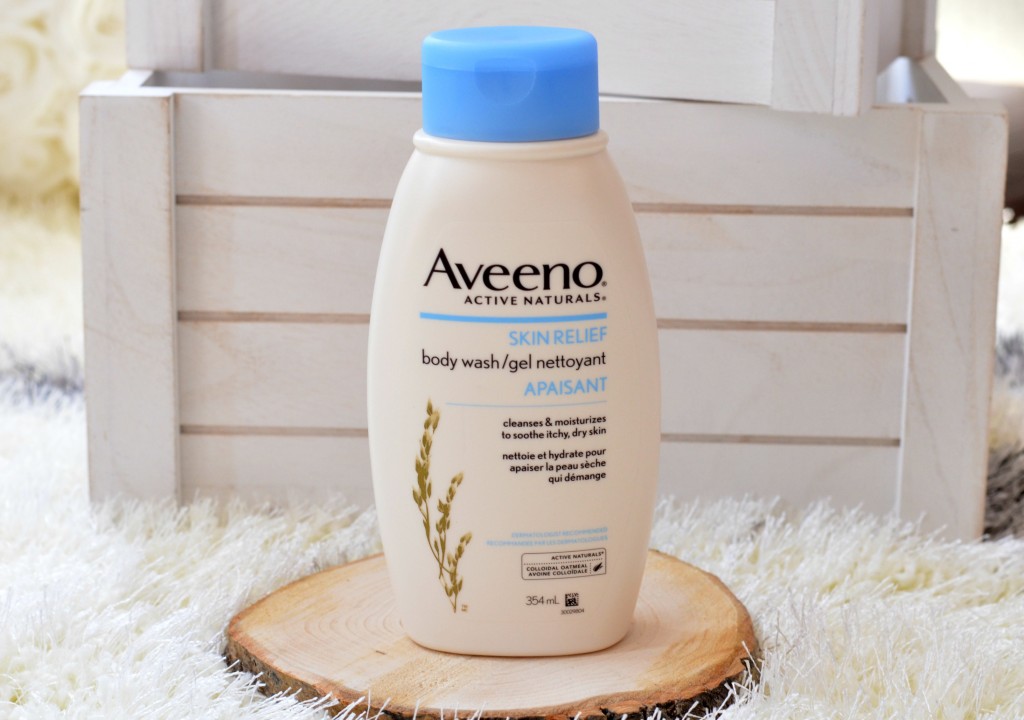 Ideally, immediately after getting out of the shower, while your skin is still slightly damp, is the best time to apply your favourite body lotion. Having somewhat moist skin will not only help your lotion apply more effortlessly, it will actually help the lotion to penetrate deeper. Aveeno Skin Relief Moisturizing Lotion features a unique gel to crème like texture that absorbs into the skin within seconds, allowing you to get dressed immediately afterwards without that greasy or sticky feeling. It instantly helps to calm and soothe irritation and is prefect for post-shaved legs. Overtime it helps to diminish redness, tiny red bumps or any scaly patches you may be experiencing. It helps to keep skin moisturized for the entire day, we're talking 24 hours of smooth, soft, hydrated skin. It retails for $9.99 for 354ml.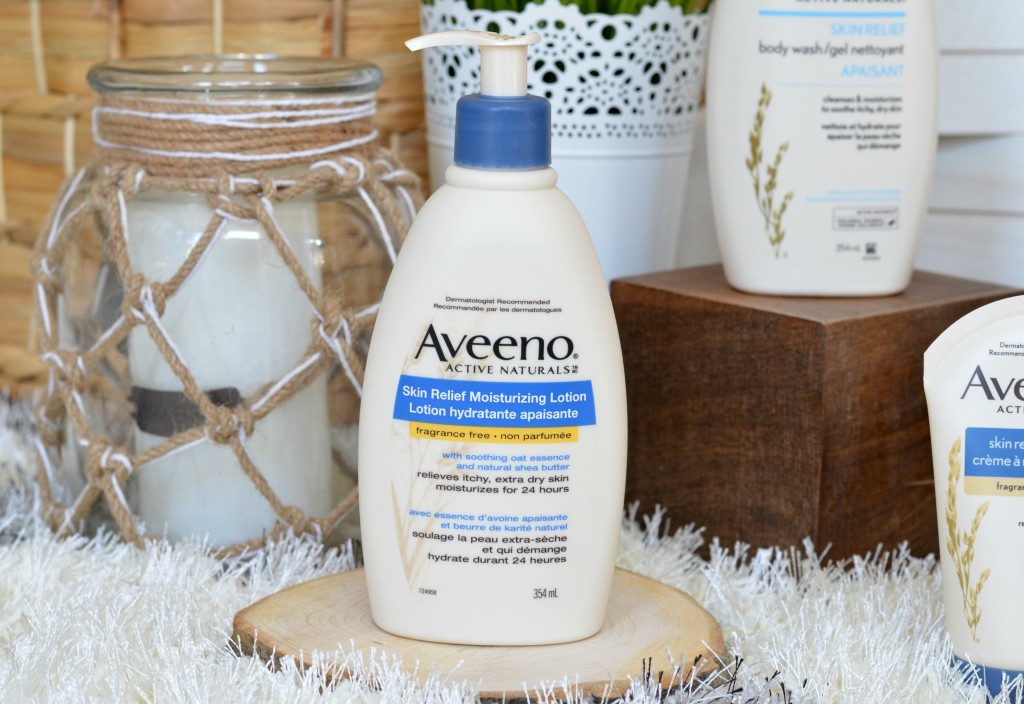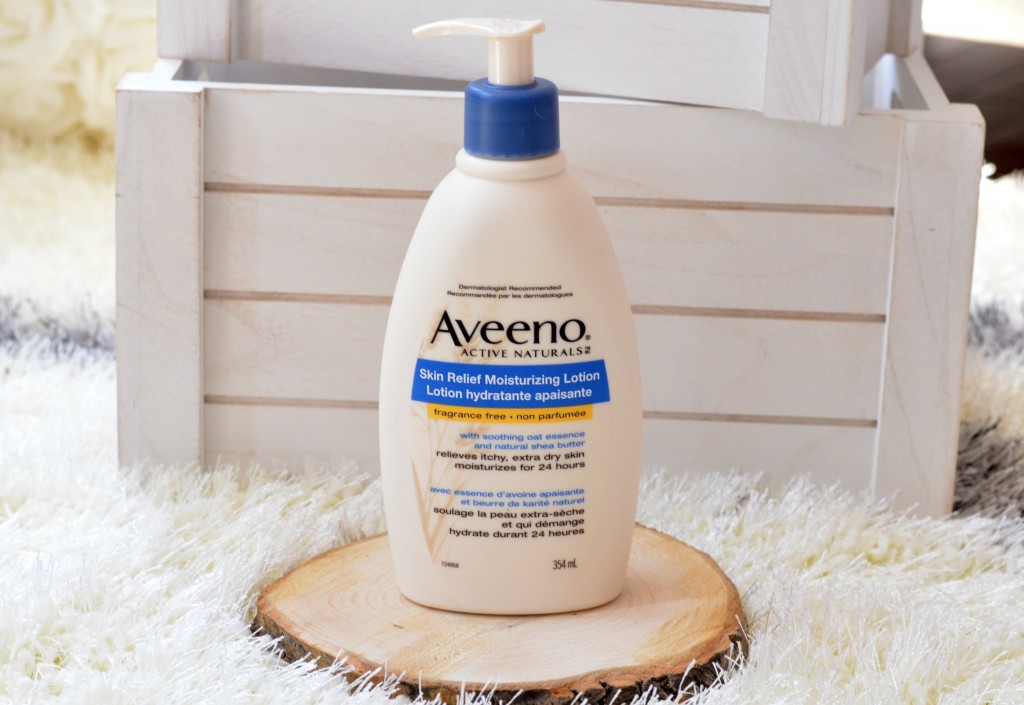 For someone who is constantly washing her hands, a hand cream is something I always have close by. That being said, I hate those sticky lotions that never seem to fully absorb into the skin or ones that are heavily fragranced and interfere with my perfume choice of the day. The new Aveeno Skin Relief Hand Cream is a non-greasy, fast-absorbing lotion that lasts throughout the entire day, even with constant hand washing. It's lightweight, rich and creamy texture does an amazing job at keeping my hands and cuticles soft, smooth and hydrated for up to 24 hours without having to reapply. It keeps my skin looking incredibly healthy and clears up any dry, scaly, itchy patches I may be experiencing that day. It retails for $9.99 for 97ml.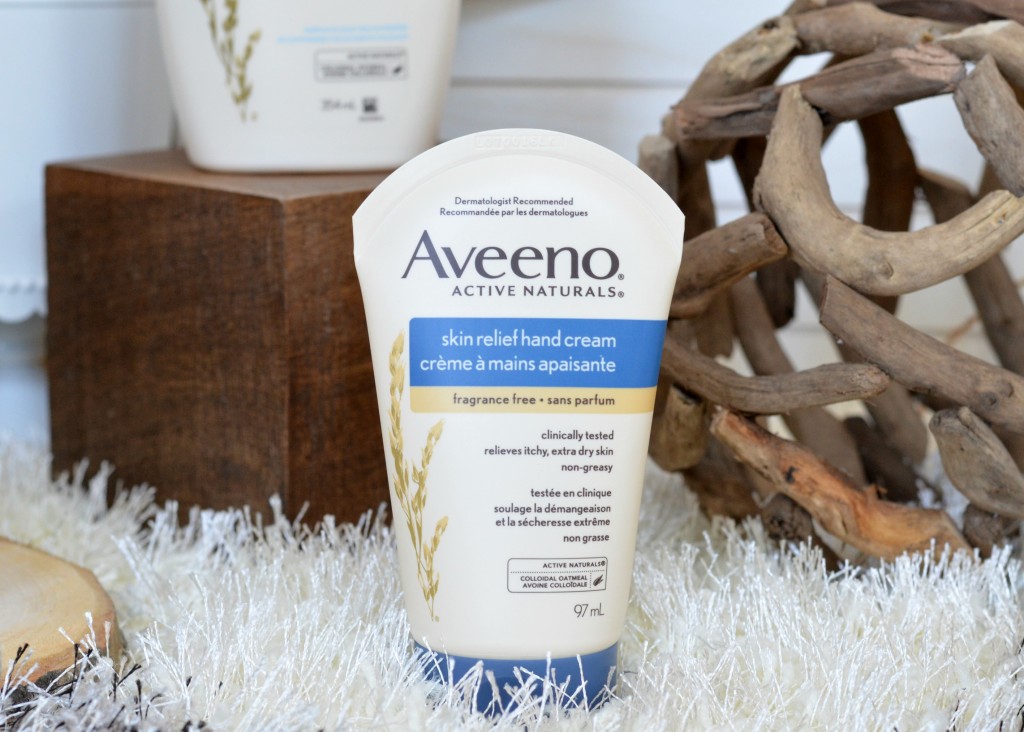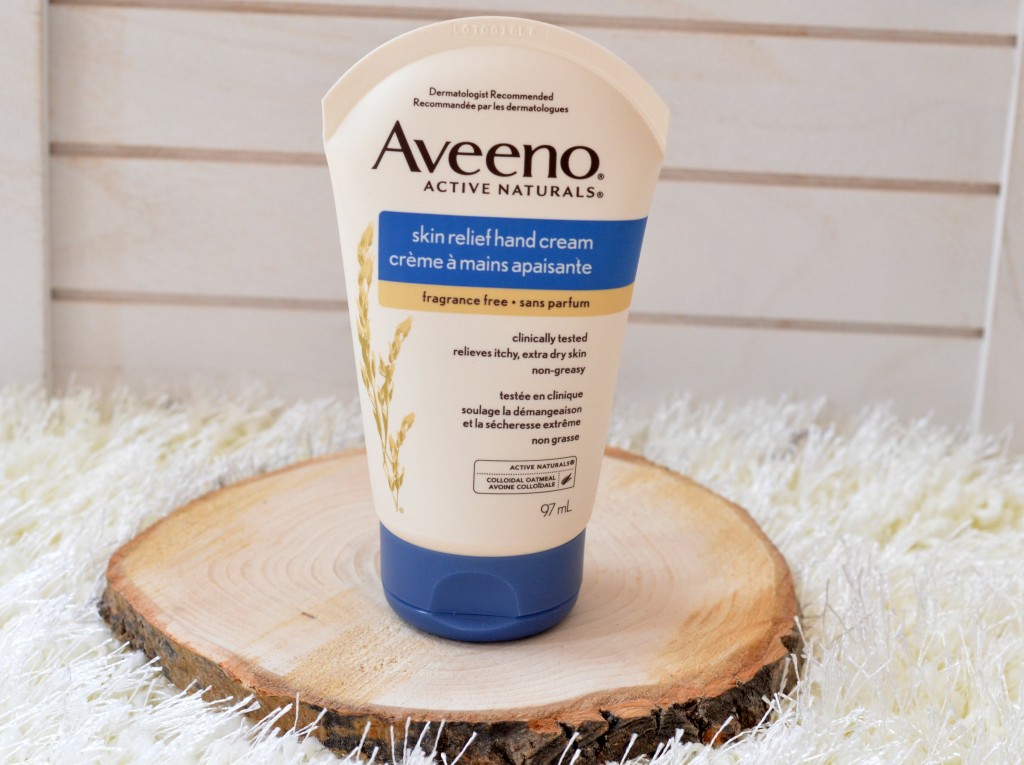 "Disclosure: This post was sponsored by Aveeno, but all opinions on this blog are my own. I also want to thank you for supporting the brands that support my blog."