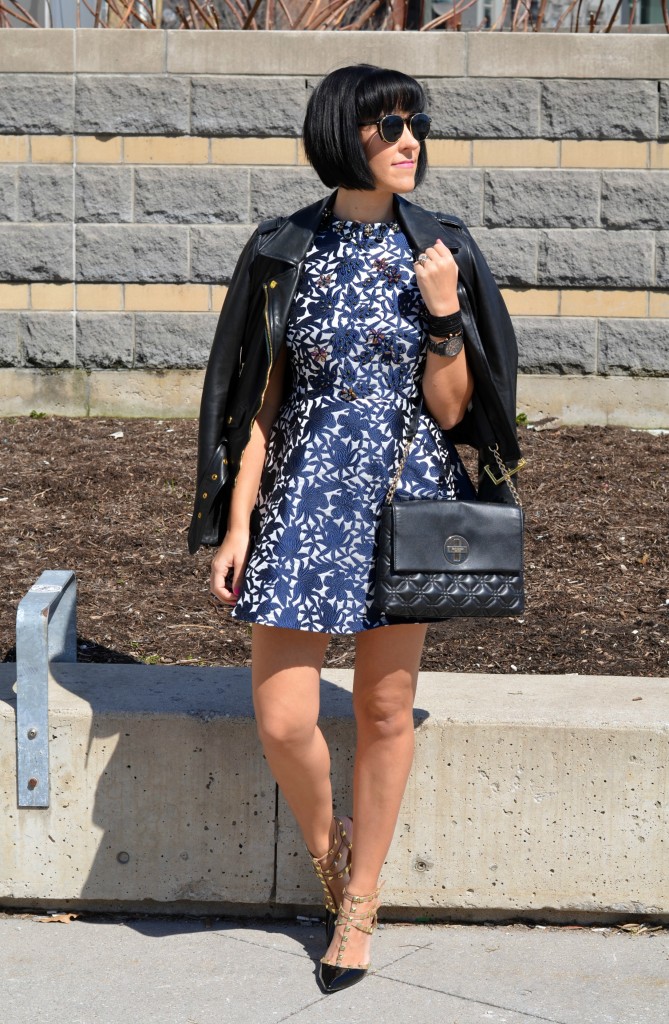 I have to admit, I'm somewhat of an impulse shopper when it comes to clothing. Maybe it's the fact I run a fashion blog, or that I have a love affair for clothes, either way, it's hard for me to say no sometimes. That being said, I do ask myself these simple 5 questions when I'm debating on a new purchase. Do I have something similar to it, how often will you wear it, does it flatter my body type, is the price reasonable and finally, do you love it.
How often do you come home with a similar item that you already have in your closet? We have to be careful about not repurchasing the same pieces of clothing over and over again. This will help ensure you don't end up with 5 LBD's, 3 white blouses and 5 black skinny jeans in your wardrobe. It's an extremely important question to ask before considering a purchase and probably the number one rule you should remember when shopping.
After you decide you have nothing like it in your closet, the next question is… how often will you actually wear it? Sometimes we're drawn to that sparkly number we know we'll only wear once or twice, that pretty new dress that after someone sees us in we'll never wear again, or that super trendy piece that will quickly be out of style. Try and ask yourself if you'll get your money's worth out of it and is it a versatile piece that you'll continue to wear. If it's something that you can see easily work into your current wardrobe, without having to go out and purchase other pieces to compliment it, or that you can effortlessly mix and match with other items, this might be a good indication that it's a wise purchase.
Now that you know you don't own anything like it and that you'll wear it more than once, it's all about the fit. Does it flatter your body type? Does it leave you feeling confident and comfortable? Is the colour right for your skin tone? These are all important factors to consider. Even if you love a piece and have nothing like it in your closet, if it doesn't suit your figure or flatter your skin tone, you probably won't end up reaching for it.  
Okay, we've got the fit down, we have nothing like it in our collection and we know we're going to wear it often, the next thing to consider is the price. Is it reasonable in comparisons to other pieces you've seen like it? Can you afford it/ is it within your budget? Can you gamble on it and wait for it to go on sale? Do you have a discount code or coupon you can use to help lower the price? Saving money is always a good thing and an important step in being a smart shopper.
Finally, do you absolutely love it? You'd think my covering the 4 steps above that by the time you got to the 5th rule, you would know if you absolutely love it or not. Sometimes we get so caught up in the idea of a new piece, we forget to take the time to actually think about how much we really enjoy that piece. Try to think about your favourite piece in your current wardrobe, you know, the one you reach for daily, the one that makes you feel incredibly stylish and confident, now does this new piece give you that same feeling? If it does, go for it.
I'd love to hear your shopping rules.
What I Wore- Dress- c/o Chic Wish, Purse- Kate Spade, Wrap Bracelet- c/o Avon, Watch- c/o Wittnauer, Leather Jacket- Danier, BCBG Heels – DSW