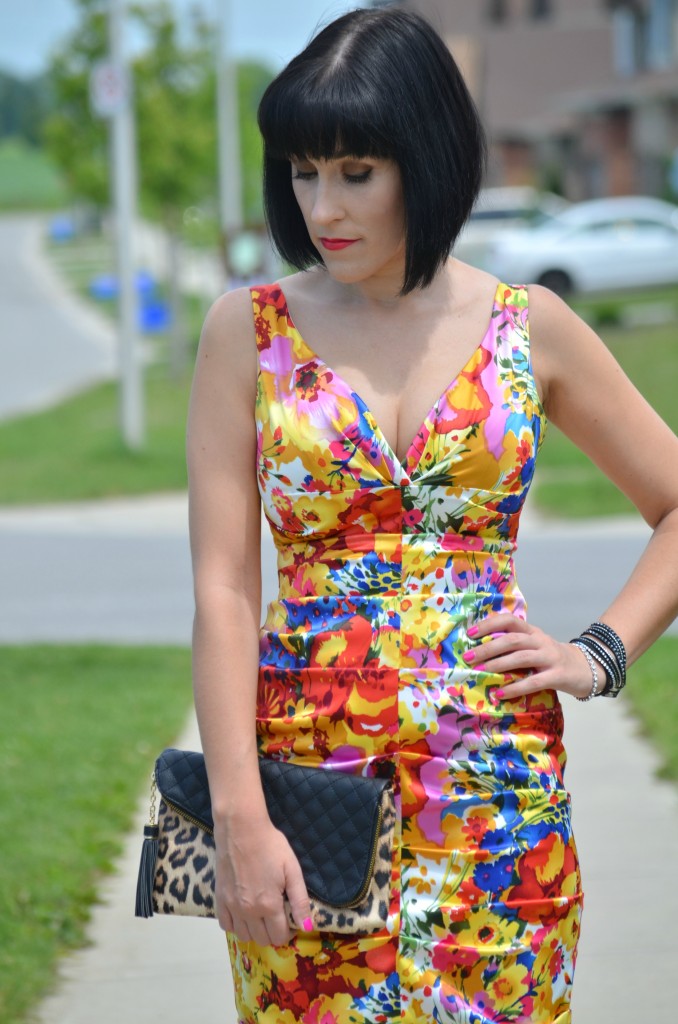 Who do you want to be today?
Ladies, get your wallets out, Charlotte Tilbury hits Canadian stores today. It's launching at the Holt's location on Bloor, with a public meet and greet on June 24th from 6-8PM, and then July 6th at the Holt's in Vancouver. For those of you who don't know who this British makeup artist is, Charlotte has worked in both the fashion and beauty industry for over 20 years. With her experience, she knows what works best and has built a reputation as a world-class makeup artist, and works both backstage at Fashion Week, along with getting celebrities ready for the red carpet. Her makeup and skincare line, which debuted in the U.K. in 2013, is based around all her tips and tricks she's learned along the way and is just one of the reason why she's a huge success.
Charlotte Tilbury asks the question, who do you want to be today? With a wardrobe of makeup looks from her collection, she has put together 10 signature looks that are easy to achieve and give you the power to be whoever you want to be. Who will you choose, the ingénue, the golden goddess, the uptown girl, the sophisticate, the rock chic, the dolce vita, the vintage vamp, the glamour muse, the rebel, or my personal favourite, the bombshell? No matter how you're feeling that day, you're sure to be inspired by one of these looks.
Since my social calendar is always full of fabulous parties and a life of self-indulgence, I got named the Bombshell. Although I was "born beautiful", I feel empowered by makeup. I'm for sure never caught dead without a little makeup on or a bold lip to accentuate my best assets, my Jessica Rabbit pout. My look is all about Hollywood glamour, diamonds and champagne, think 1950's pin-up, but with a modern twist. My style idols include Liz Taylor, Marilyn Monroe and Veronica Lake and I have the perfect lippie to match any outfit. Why be lazy when you can feel beautiful every day?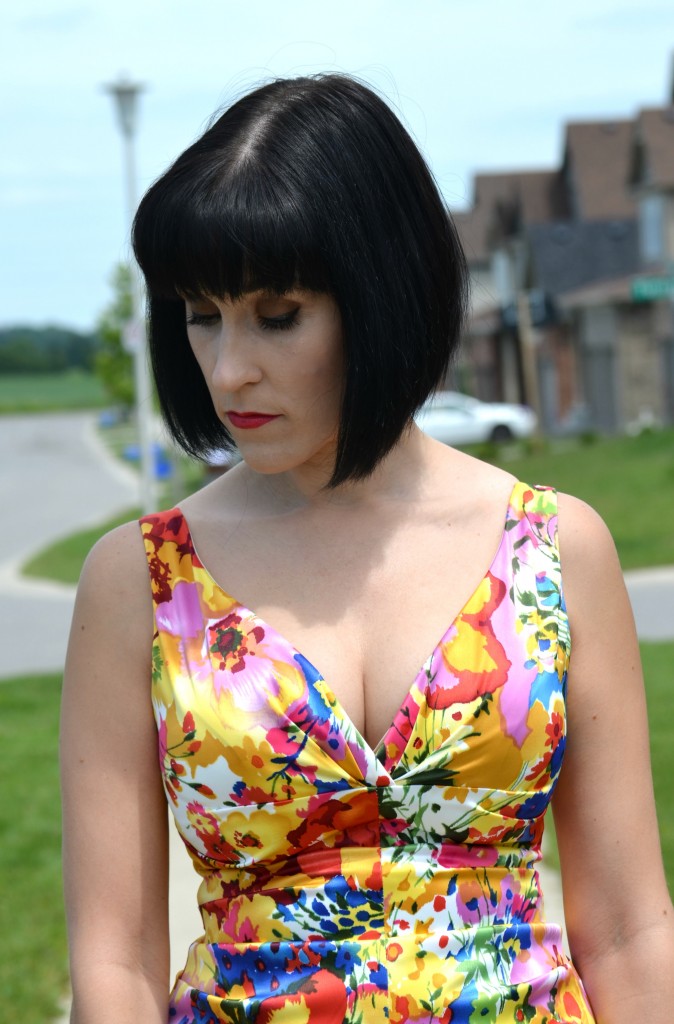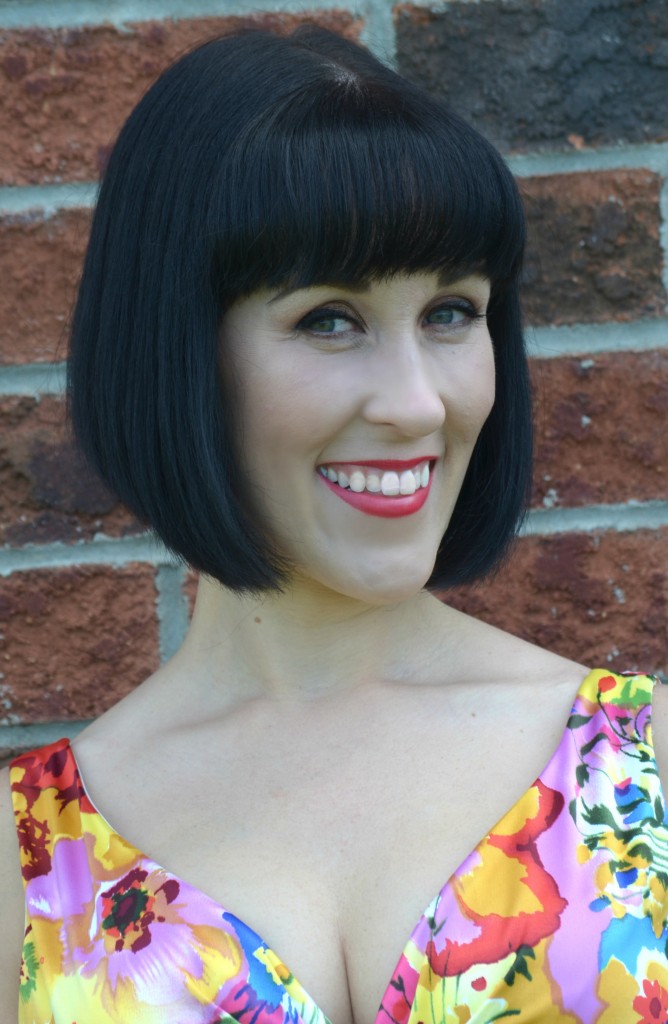 Charlotte Tilbury The Bombshell Gift box contains everything you need to recreate this sexy look, packaged beautifully in luxe gift box with a chic, lip printed makeup bag to store all your goodies in, for $245. It comes with Colour Chameleon in Amber Haze, The Feline Flick in Panther, Full Fat Lashes in Glossy Black, Lip Cheat in Kiss 'N' Tell, K.I.S.S.I.N.G. in So Marilyn, Lip Luster in Red Vixen and Cheek to Chic in Sex On Fire.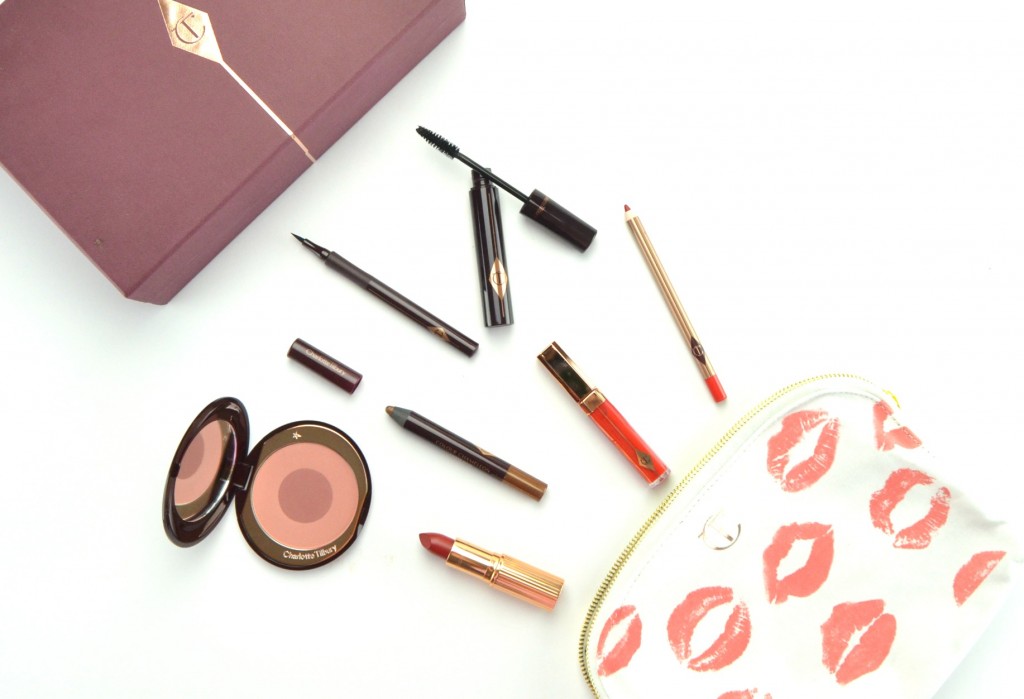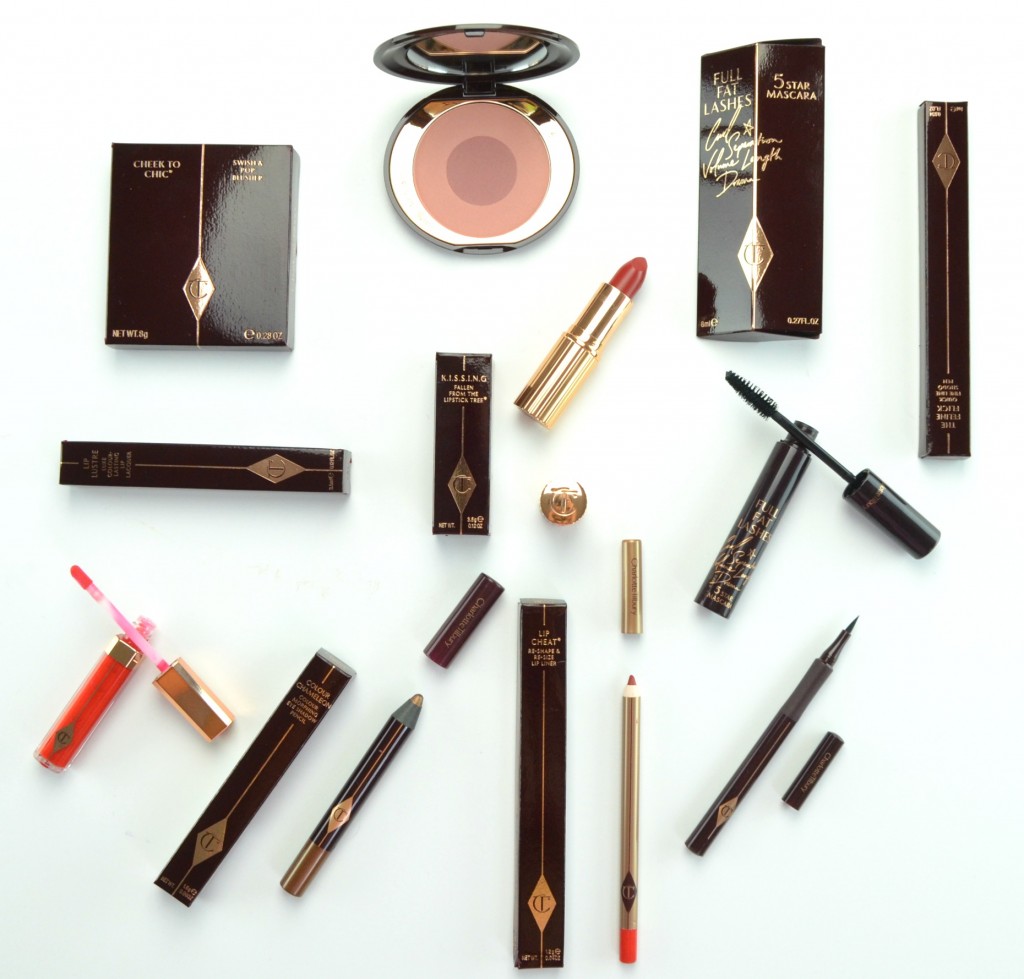 I took Colour Chameleon Colour Morphing Eyeshadow pencil in Amber Haze and applied it over the entire eyelid and blended it out with my finger. I went heavy handed for a more intense and dramatic look, but you can totally use a small amount for a more subtle and daytime look. I then took The Feline Flick Quick Fine Line Shodo Eyeliner Pen in Panther and started in the corner of my eye and drew a thin line, as closest to my natural lashline as I could, and winged it out. My final step was to apply several coats of the Full Fat Lashes 5 Star Mascara in Glossy Black. This mascara is truly amazing, no need to curl your lashes ahead of time, it helps to lift, curl and separate, while adding mega volume and length. I focused on the top lashes, to help open up my eyes and give total drama, for a bombshell look. The tapered brush effortlessly allowed me to reach every single bottom lash, without smudging or getting product under my eyes.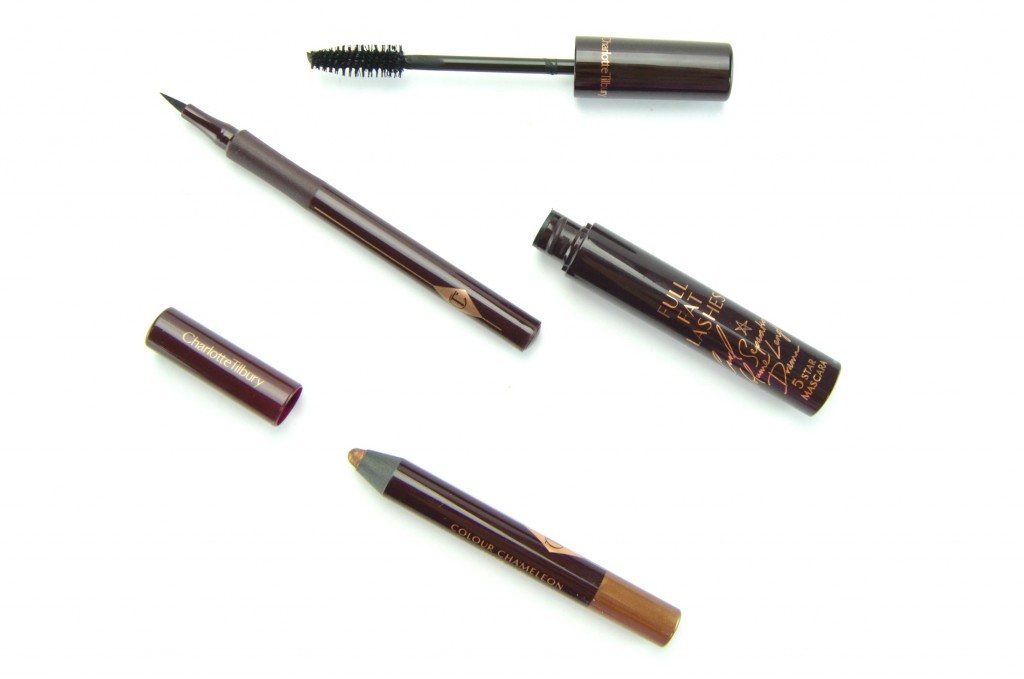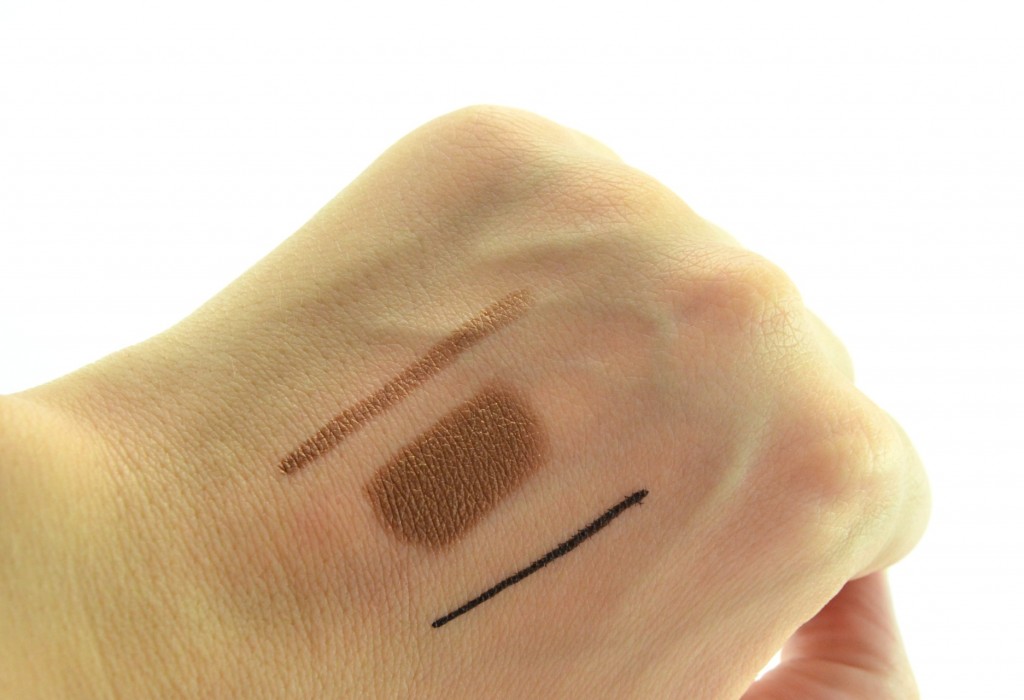 Since I have pretty small lips, I took the Lip Cheat Re-Shape and Re-Size Lip Liner in Kiss 'N' Tell and over-drew both my top and bottom lip. This not only helped my lipstick from bleeding into fine lines, it also helped to prolong the wear time of the lipstick, since I filled in my entire lip with this gorgeous red shade. I then applied K.I.S.S.I.N.G. Fallen From The Lipstick Tree in So Marilyn, which is a stunning, classic true red, to the lips and topped it with Lip Luster Luxe Colour-Lasting Lip Lacquer in Red Vixen for that high-shine, glossy, kissable finish.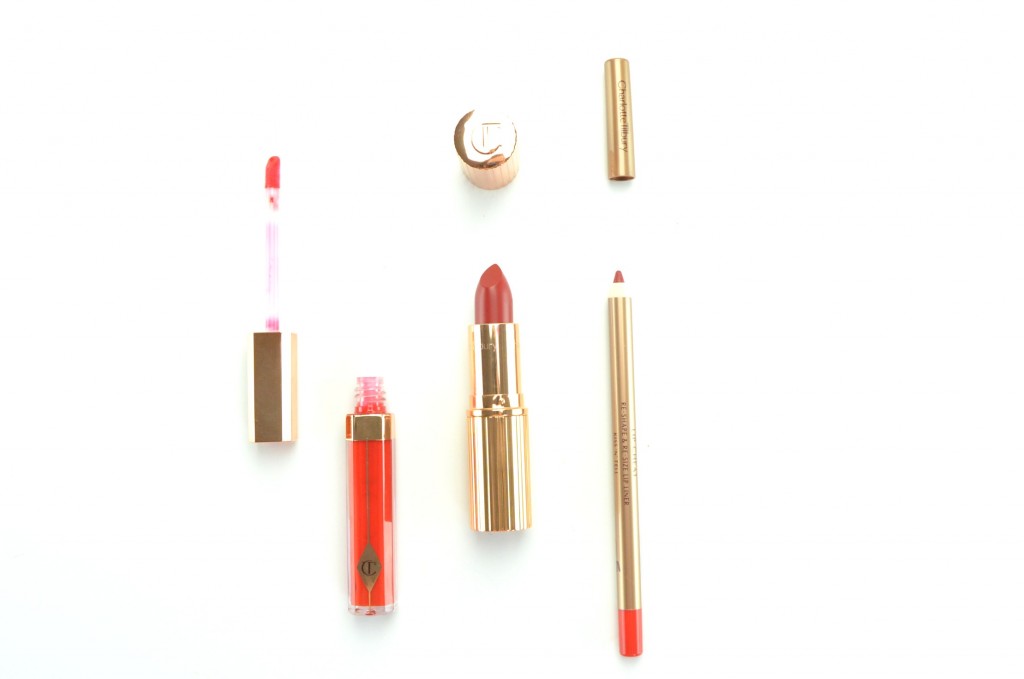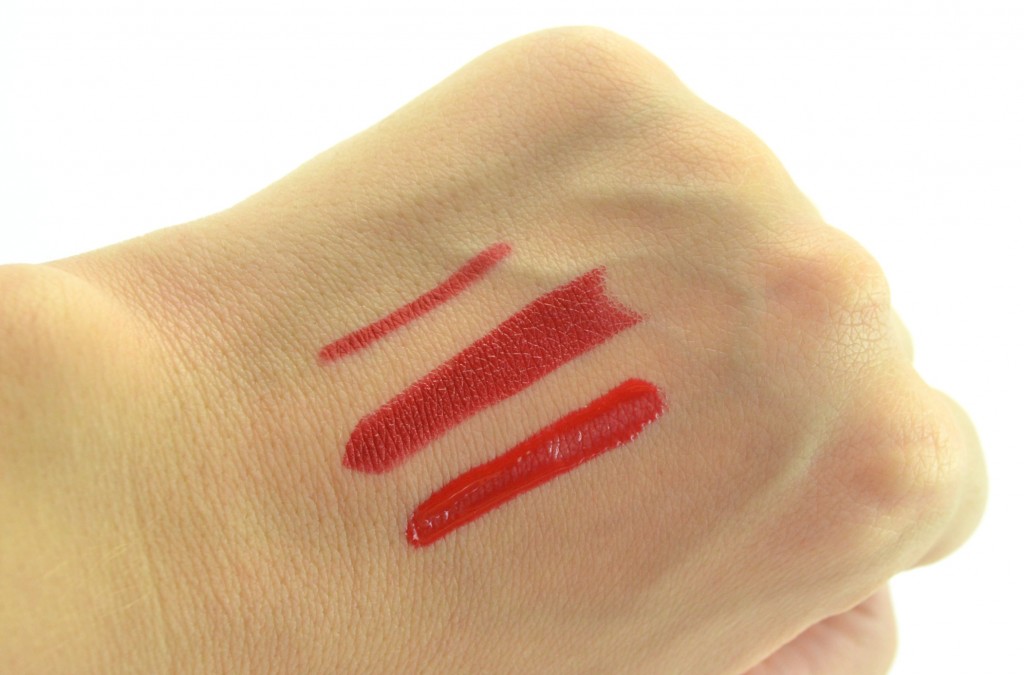 My final step was to create a shimmering and youthful flush to my cheeks with the Cheek to Chic Swish & Pop Blusher in Sex On Fire. I used a blush brush to "swish" the outer colour upwards along my cheekbones in a circular motion, and then followed up with the centre and more vibrant shade and "popped" it onto the apples of my cheeks and blended. This 2 step application process instantly created a healthy glow and tied my entire look together.