#HairJoi
Can you believe I've been going to the same hair dresser for 17+ years? Not only is she my hair stylist, she quickly became a true and amazing friend. I remember when I first started going to her salon, she introduced me to my first ever salon quality hair care brand, Joico. Before then, I would just pick up whatever shampoo and conditioner was on sale at the drugstore that week. It wasn't until I started to colour treat my hair that I truly appreciated high quality hair care products.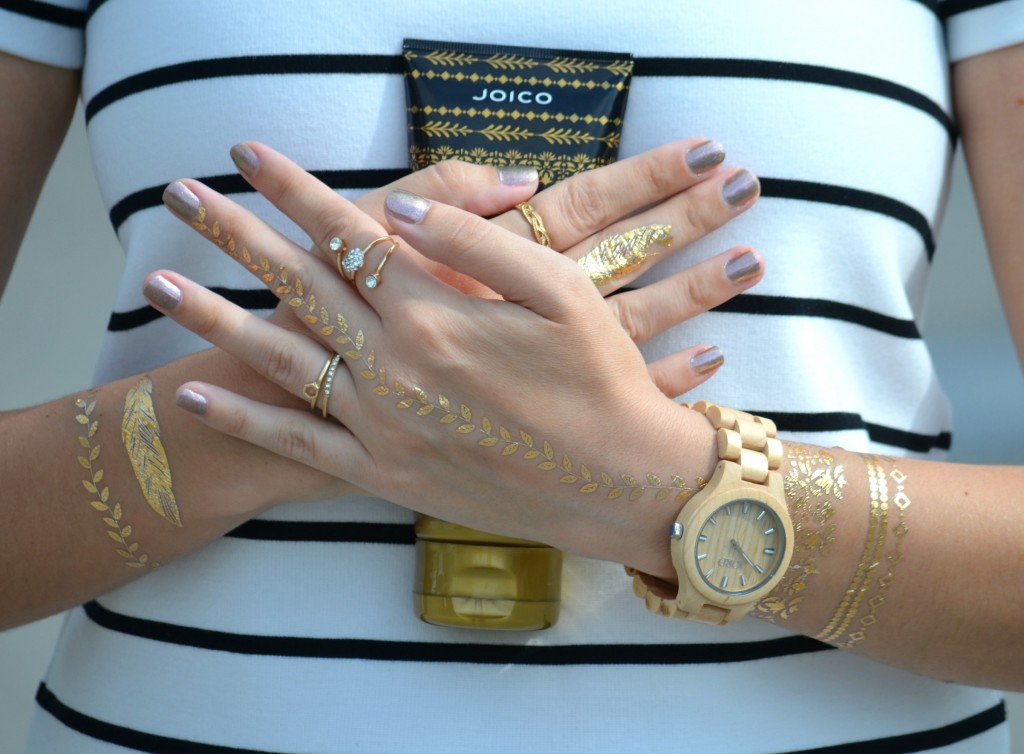 Joico celebrates their 40th anniversary this year with an exclusive partnership with the super talented, New York based, Lulu DK. Lulu is a famous textile designer, artist, and lover of all things that elicit memories of joy, colour, and curiosity. This "Go Bold & Gold" campaign features a limited edition anniversary edition design of their world famous, award-winning, cult-following, PAK Deep-Penetrating Reconstructor, along with Lulu DK gold flash, metallic, temporary tattoos. This is the perfect duo for all your summer activities, including the beach, poolside and summertime festivals.

Joico's K-Pak Deep-Penetrating Reconstructor has an extremely nourishing formula that helps to reverse the damage of over-styled, over-processed hair, overly dry hair, by replacing proteins and moisture due to processing and styling regimes. It's formulated with a high concentration of Triamine Complex and Cationic Triamine Complex that helps reconstruct all levels of the hair, to help repair and maintain damaged strands. It is safe for all textures and colour-treated hair and requires just 5 short minutes, with no heat needed.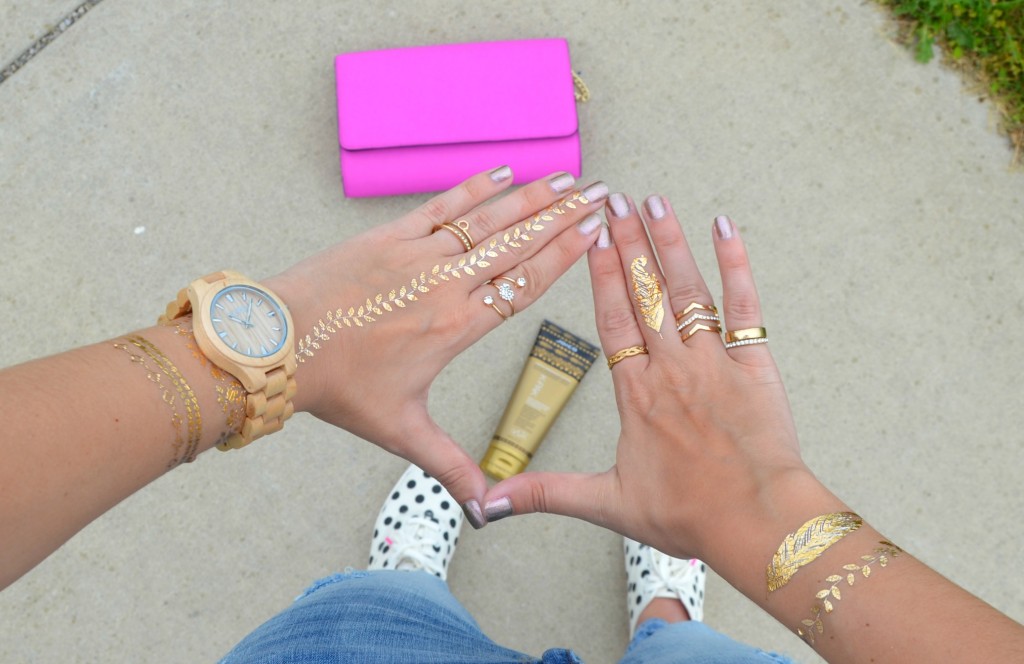 This bonus-size K-PAK Deep-Penetrating Reconstructor (211ml) with Lulu DK temporary metallic tattoos retails for $21.55 at your local salon for a limited time only.