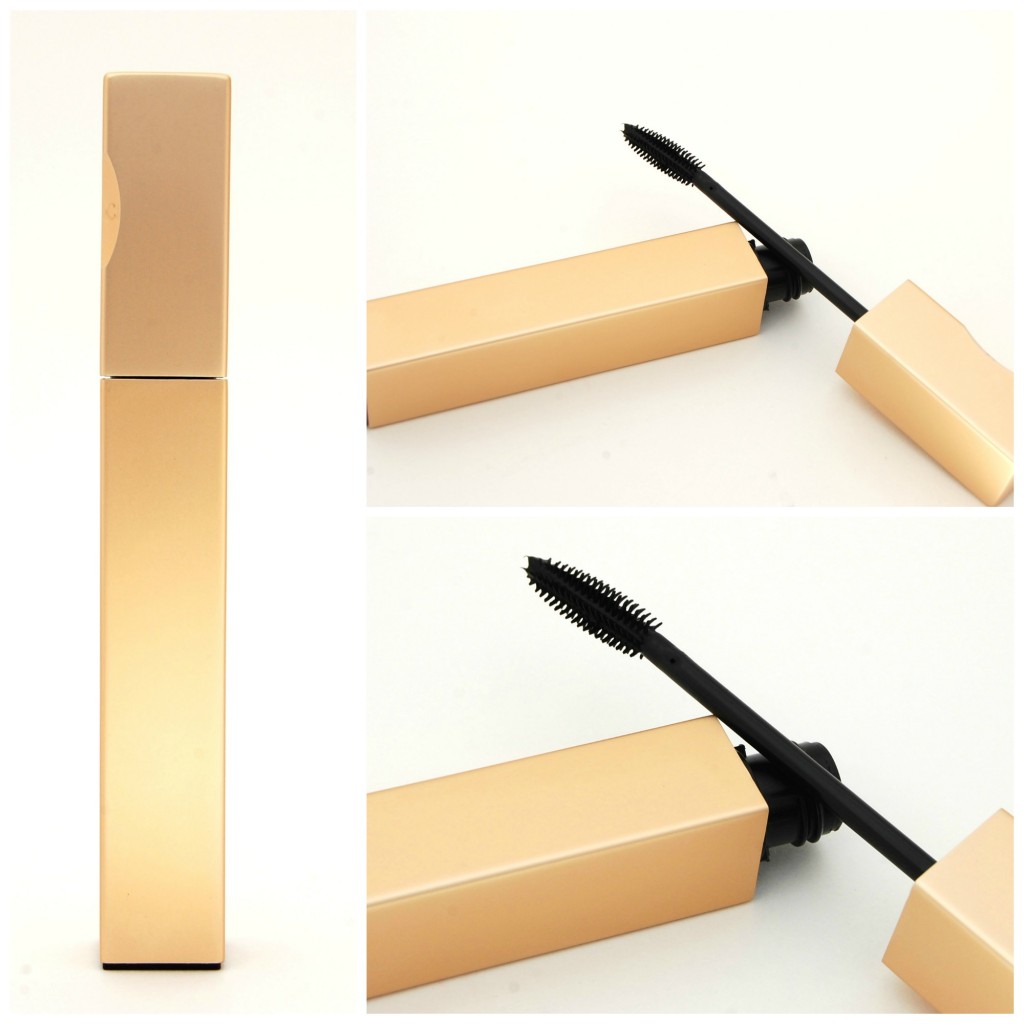 Clarins Be Long Mascara is not your typical lengthening mascara, its so much more than that; it contains nourishing formula that is fortified with special compounds that strengthen the lashes and makes them grown longer. The brush features an exclusive design and the formula is enriched with a growth activator, so as you continue to use it on a regular basis, your lashes will not only appear longer cosmetically, but they will actually be longer, about 1.1 mm longer in 4 weeks.
Clarins Be Long Mascara comes in a sleek, elegant, bright brushed gold tube that is almost weightless, the lightest of any mascara tube I own. The wand is much smaller in size than your typical wand head and is constructed of plastic bristles which is not only flexible but acts as built in lash comb and is designed specially to separate and elongate each and every lash. The formula is light, clump free and easily applied to the lashes, stretching them and grabbing and defining even the shortest of lashes. When used with a curler it will hold the curl beautifully all day. It lasts a full 10 hours and is easily removed with one quick swipe of an eye make-up remover.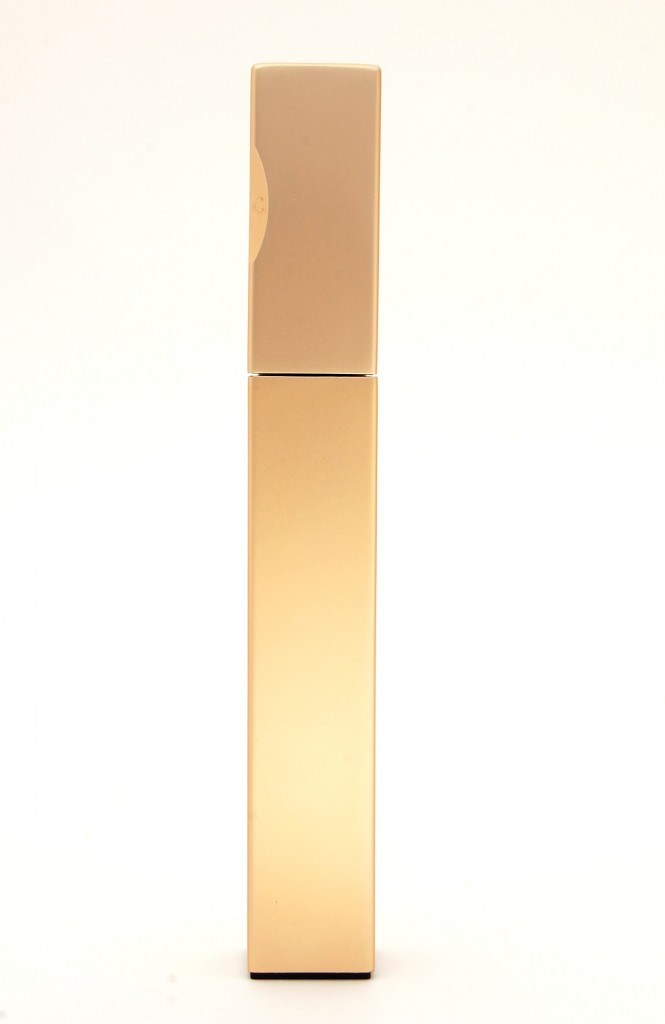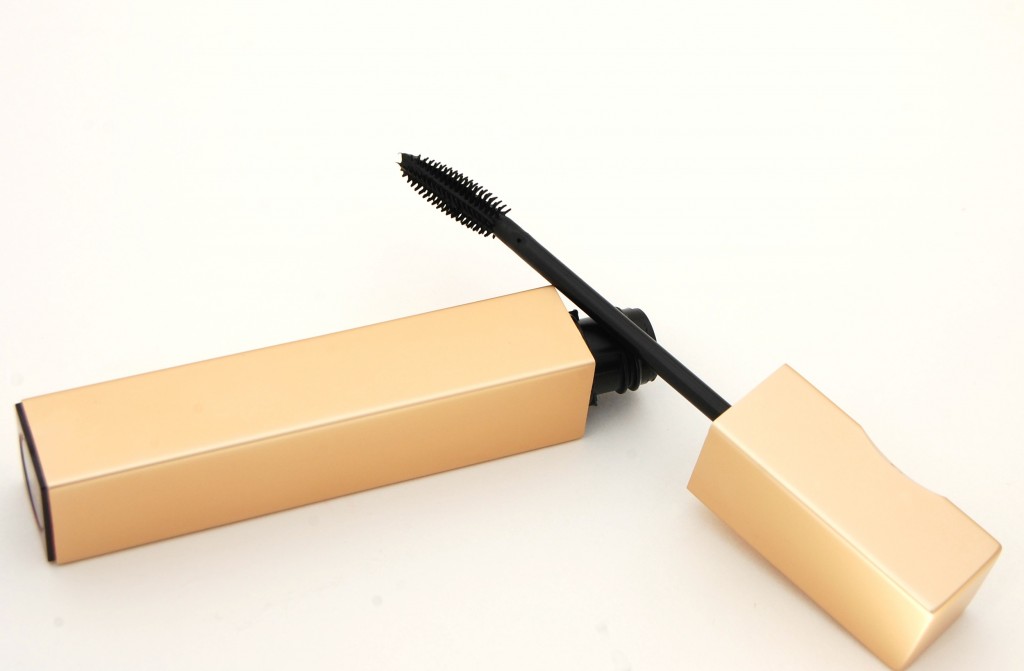 The name Be Long Mascara couldn't be more perfect, cause after I apply only one coat, I yell "Be Long" and my lashes become longer, its like magic. I've been using this for the past few weeks and although I haven't seen any real lash growth, I'm still in love with this mascara, as it delivers exceptional length, curl and separation to my lashes. One coat is enough for a natural looking eye, yet can be build up for a more dramatic effect for night without it looking clumping or spider like. The Intense Black is a true black without any grey tones which really make my natural lashes look much more intense. I can honestly say it doesn't smudge or flake, even in these hot summer months, the mascara doesn't move from the lashes until you remove it at the end of the night. It retails for $27 for 7ml.