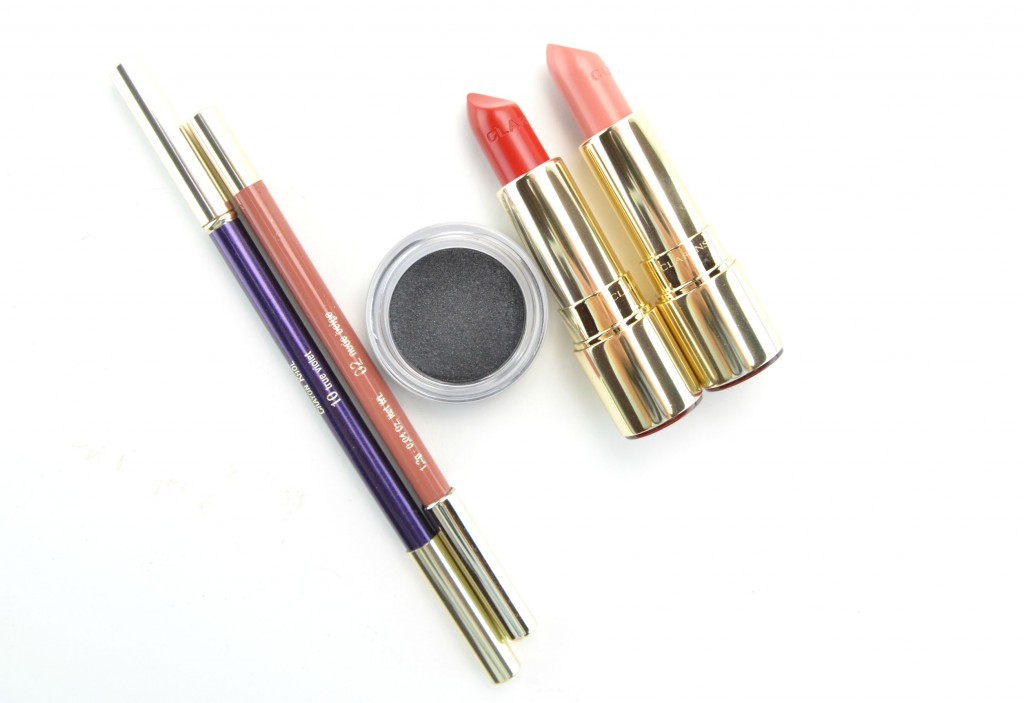 This season it's all about neutral shades with added pops of colour to help enhance, emphasise and highlight the eyes, transforming you from day to night. The new Clarins Fall 2015 Collection is based around 2 different 5-Colour Eyeshadow Palettes, one for the daytime and the other for the evening. These seductive colour combinations allow you to create a natural look using soft beige and fresh pinks for a work appropriate daytime look, or smoky purples and mesmerising carbon black for a sultry, intense nighttime look. Although I don't have these two palettes to show you, I can tell you each one is absolutely stunning. The accent colours found in this collection are the real showstoppers, if you ask me, (cause really, how many more neutral palettes does one actually need)?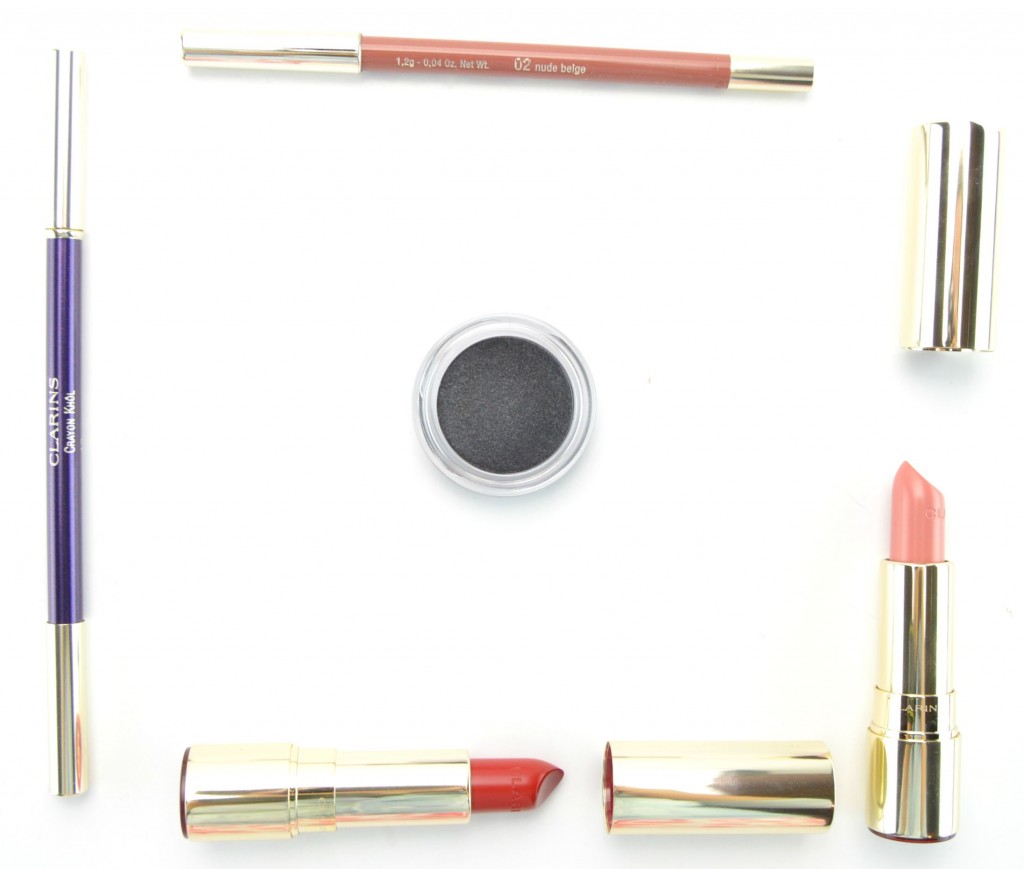 Clarins Ombre Matte Eyeshadows are some of my favourite matte formulas to-date and now come in two new shades, 07 Carbon and 08 Heather. These cream-to-powder shadows come with a smooth and creamy texture, but with a completely matte finish. Think the comfort of a cream with the longevity of a powder. It has an incredibly lightweight, extremely comfortable texture that applies evenly and glides over the lid with ease. Its soft focus pigments provide a slight luminous effect and radiance to help the colour from looking flat, but its bamboo powder helps to matify and absorb oil for all day hold. It's highly pigmented and truly opaque in a single swipe and its unique formula doesn't crease, fade, budge or smudge the entire day. Carbon is the perfect rich, intensely bold and dramatic black that couldn't get any darker if it tried. It retails for $24.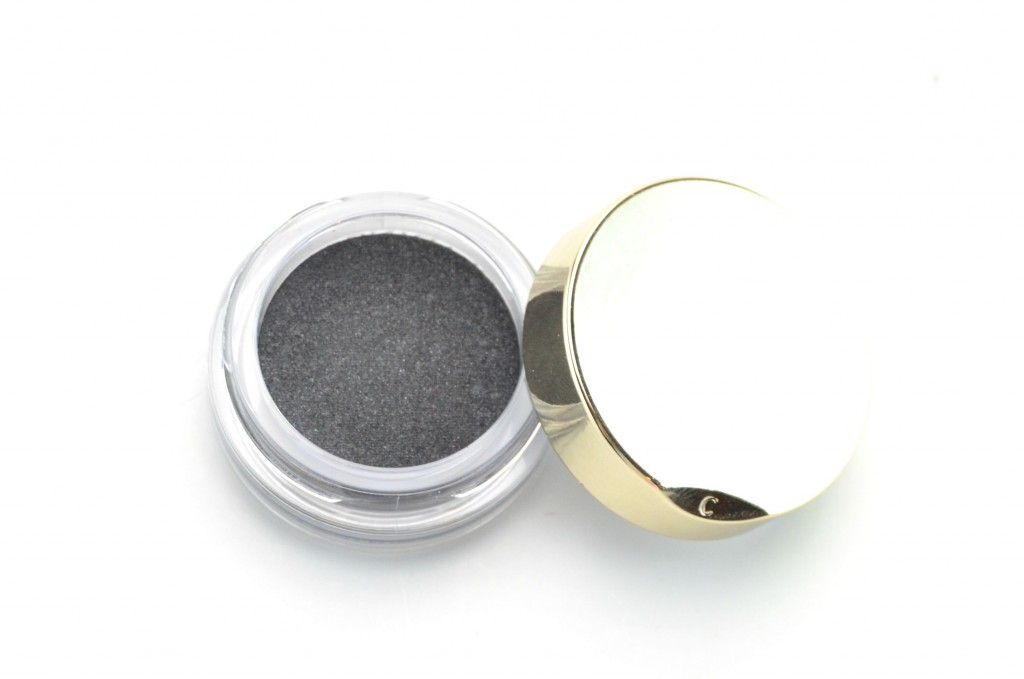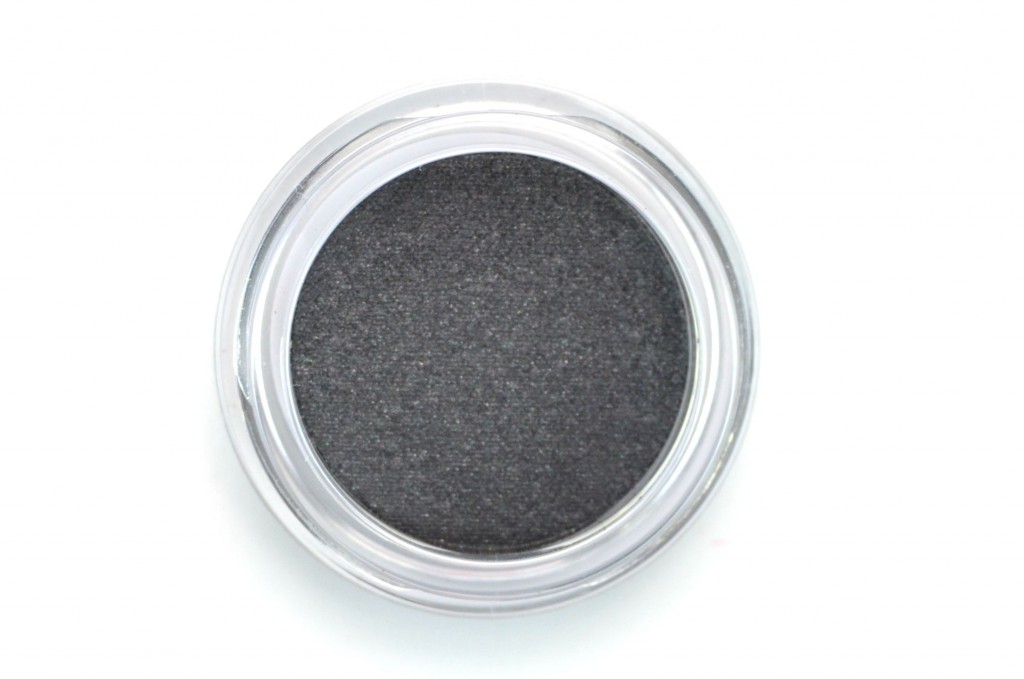 I forgot how much I love the Clarins Crayon Khôl Eye Pencils, it's been a few years since I've played with one. This multi-faceted pencil can be applied like your traditional khol, to the inside of the lower lash line or around the entire contour, but its integrated brush makes blending a dream. This dual ended pencil has a precise pencil on one end to deliver incredibly straight and accurate lines, but the other end contains a natural bristle, incredibly soft brush to help smudge out the eyeliner to soften any harsh lines. It has an incredibly soft and smooth formula that glides across the skin without pulling or tugging on the lash line. Its firm enough to provide precise lines, but soft enough not to irritate the skin. It's highly pigmented with true opaque, intense saturated colour in a single swipe. Although it doesn't claim to be waterproof, its long-wearing formula doesn't budge throughout the day. It comes in 2 new shades, 01 Carbon Black and 10 True Violet for $26 each.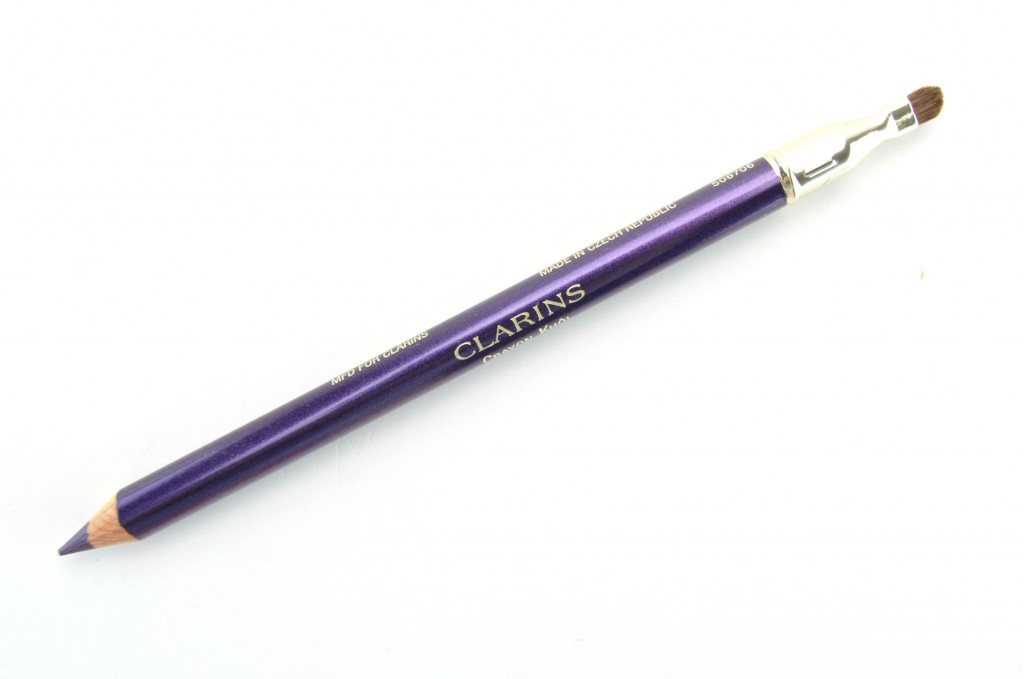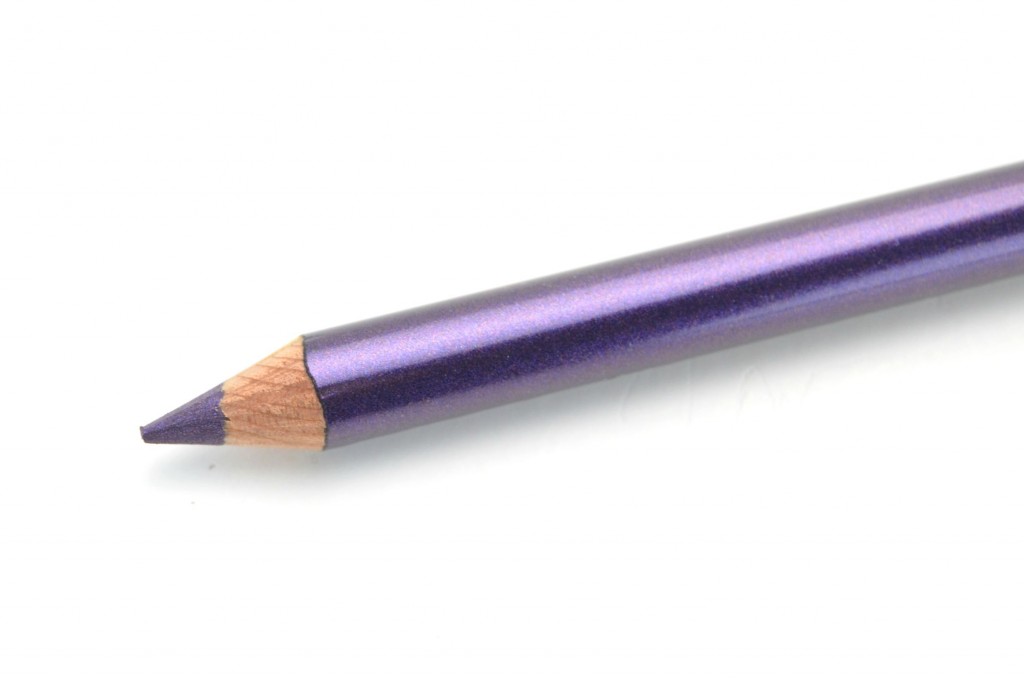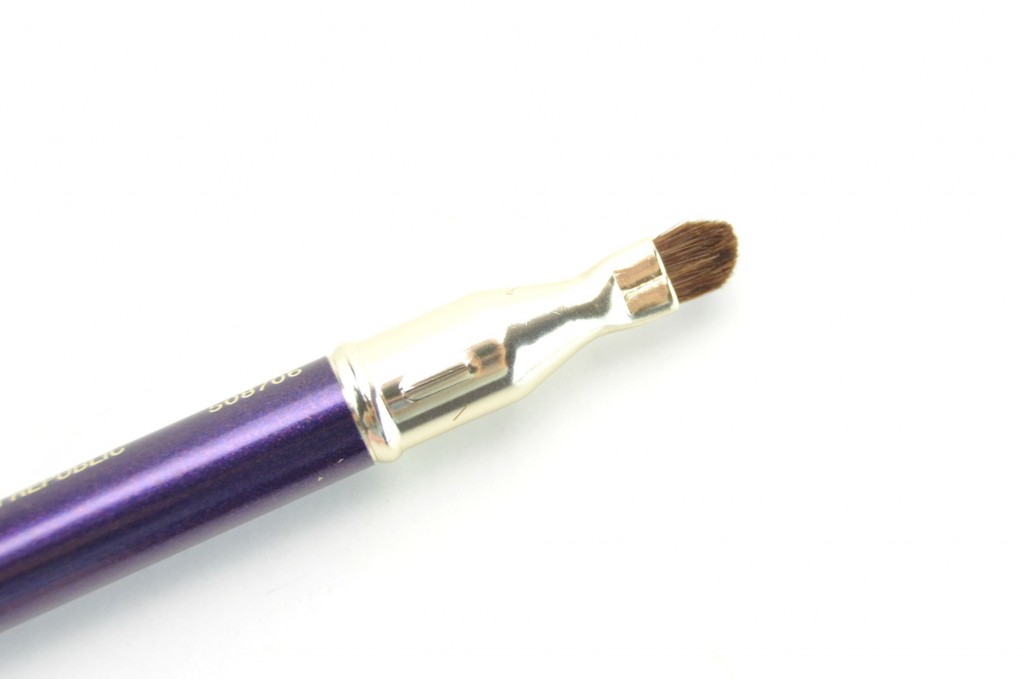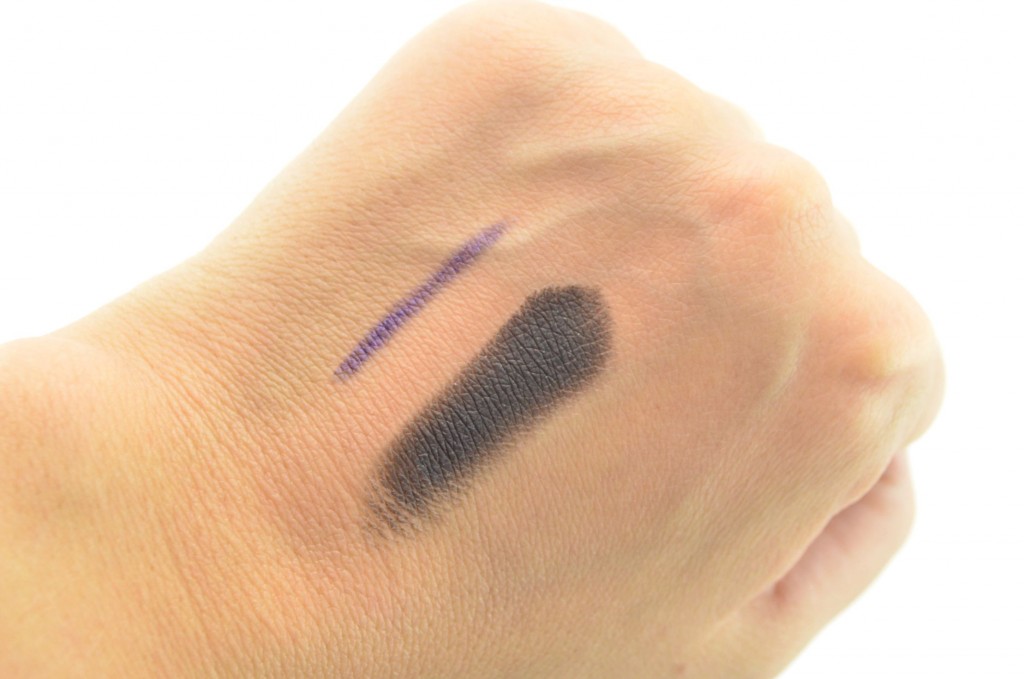 A lot of long-wearing lipsticks are heavy, dry and uncomfortable to wear, but Clarins Joli Rouge are the totally opposite of that. These incredibly moisturizing and long-wearing lipsticks will actually help transform your lips over time. It's formulated with mango butter and organic Salicornia extract to help repair, nourish and protect the lips against dehydration. It has a rich and creamy texture that glides on smoothly, instantly leaving your lips feeling soft, smooth and hydrated. It provides intense, highly pigmented and truly opaque coverage with a silky-smooth, subtle satin finish. It not only helps to define and shape the lips with extreme colour, it helps to plump and keep them moisturized the entire day. Soft, supple and insanely colourful lips that do not feather or bleed outside the natural lip line. It also doesn't fade or smudge, even through eating and drinking for a solid 6+ hours. It has a slight floral and fruity scent that isn't too overpowering, but you can definitely smell it the minute you apply it. It comes in 25 new shades from your basic pinks, berries, reds, plums and nudes for $27 each.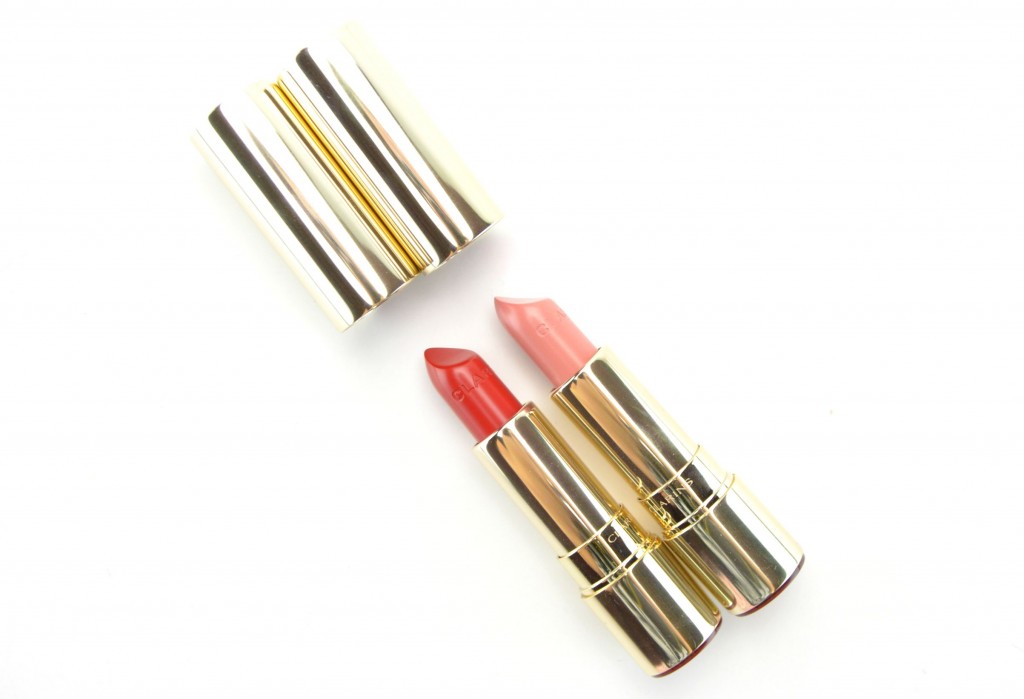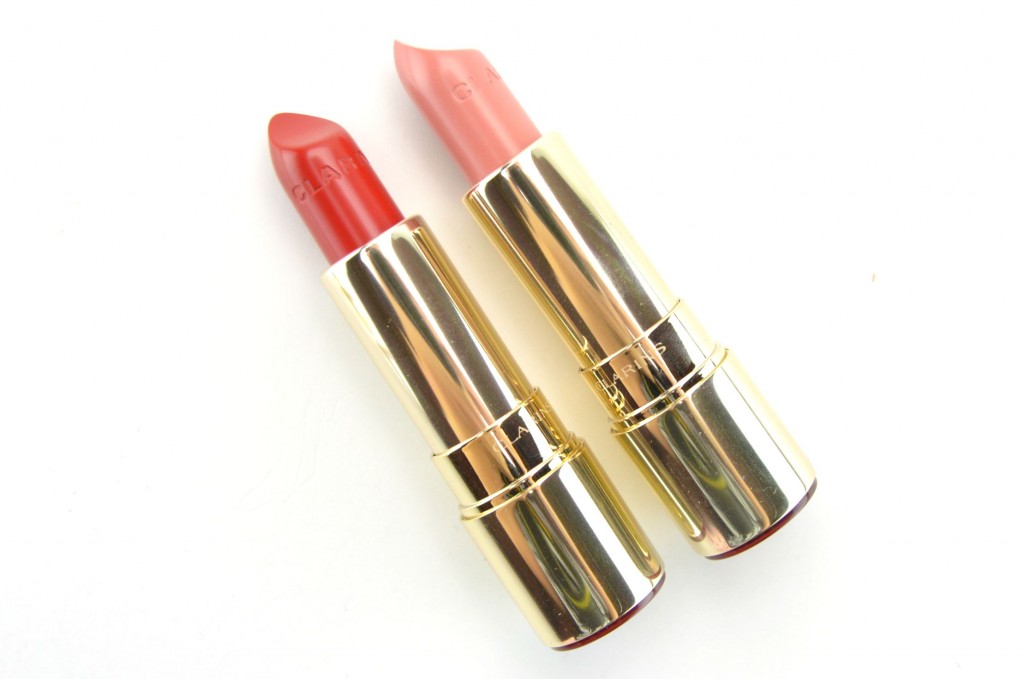 Clarins Joli Rouge in Joli Red is the perfect universal red that will look amazing on all skin complexions and Clarins Joli Rouge in Rosy Nude is that perfect "your lips but better" shade.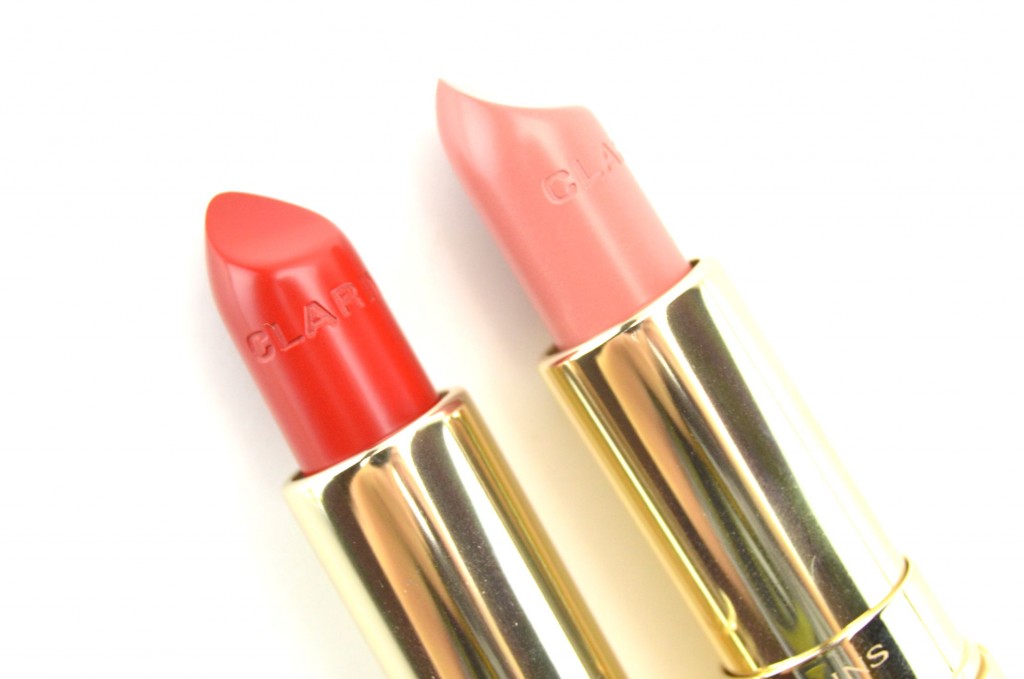 Clarins has come out with 4 new nude lip pencils that adapts to your natural skin tone. The Clarins Lip Liner Pencil is formulated with jojoba plant waxes to help protect lips from dehydration, while blending into the skin seamlessly. It's also formulated with vitamin E to keep lips moisturized and to provide an incredibly smooth appearance. It has a rich and creamy texture that glides on easily and helps to define the natural contour of your lips with precise application. By picking one of the four neutral shade, that's designed for your specific complexion, you can rest assured your lipstick will never bleed or feather outside of the lines. It provides long-lasting results, usually a lot longer than your lipstick and is available from extremely fair skin to dark complexion for $26 each.