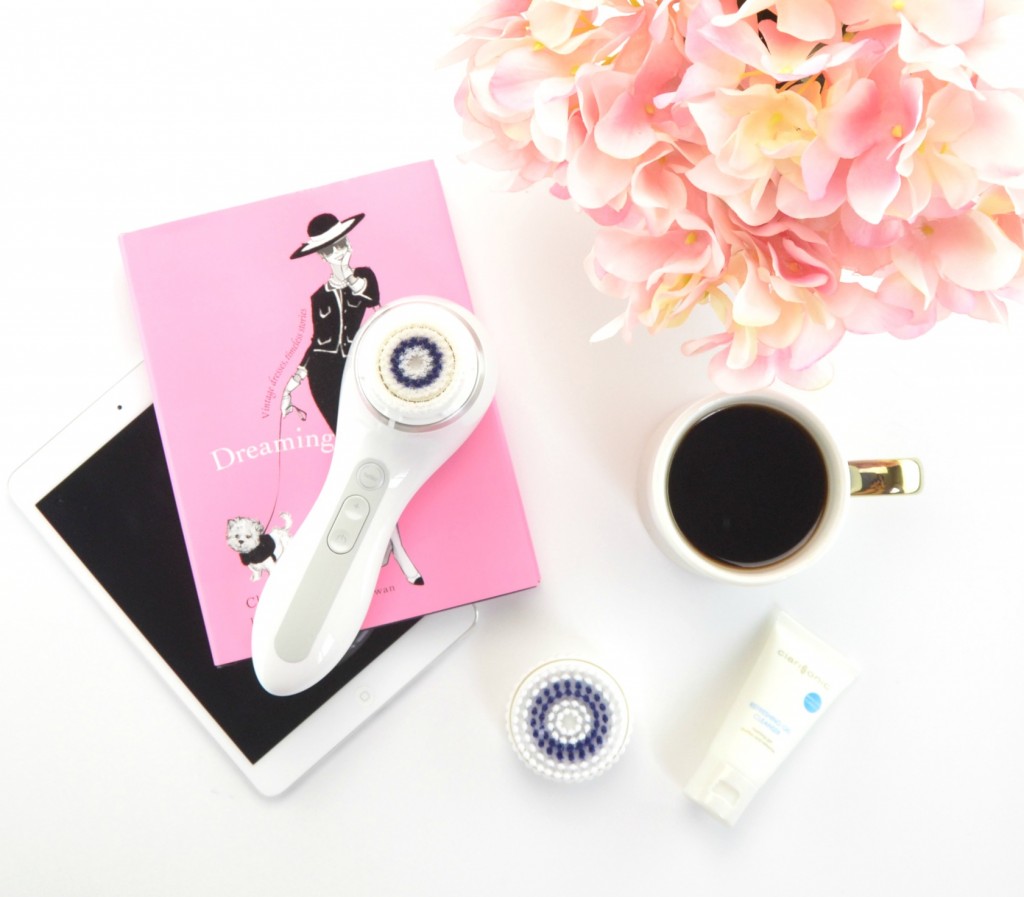 Smarter, Easier & More Powerful
I want to introduce you to the next generation of Clarisonic cleansing. It's smarter, easier to use and even more powerful than previous models. I won't go into the science behind the Clarisonic, you can see my full review on the Aria here, but let me just tell you, this new device is game changing. The new Clarisonic Smart Profile has a fourth new speed, an indicator light for when you need to change your brush head, a turbo button for a targeted boost in cleansing, all while being able to fit all standard and smart brush heads. Yep, that's right, this professional cleansing machine is designed for both face, body and feet and works with the pedi and body brush heads.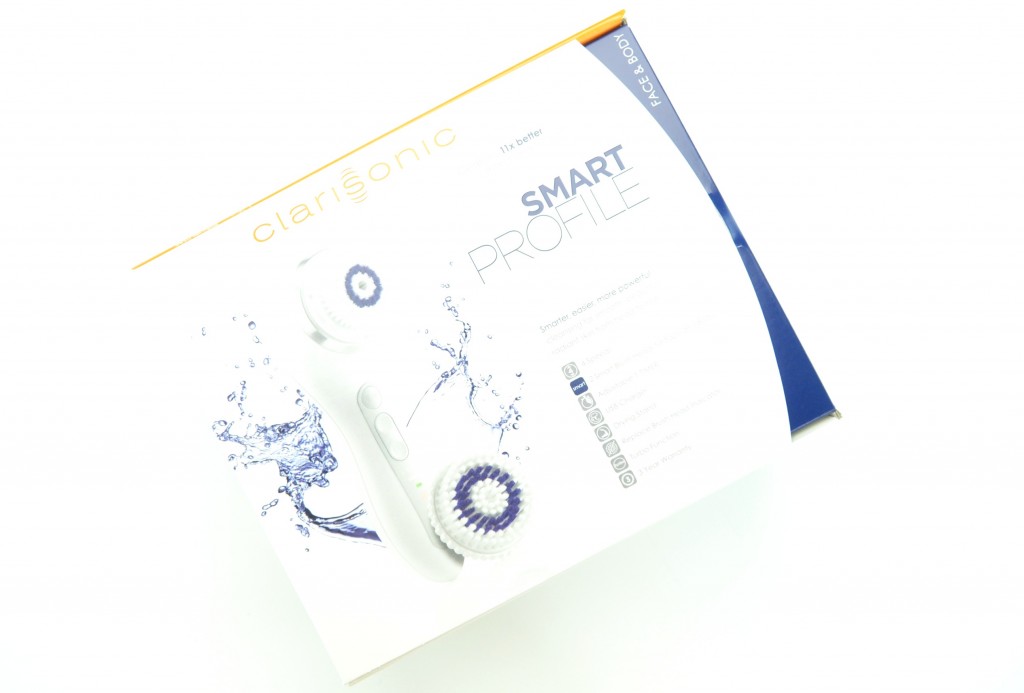 So you want to know how it's smarter than the originals, its new "smart" technology is able to read the two enabled brush heads so that it automatically adjusts between gentle and deep cleansing for optimal head-to-toe experience. When operating in manual mode, you're able to use 4 unique speed options, to provide you with the ultimate customizable cleanse. Speed 1 is for those with delicate skin, speed 2 is for your daily cleansing, speed 3 is for an extra boost that removes long-wearing makeup and finally, speed 4 is the professional setting and helps prep skin for treatments. This features 76% more cleansing power than speed 1. You can also hit the turbo during any point of your cleanse for more power and more cleaning.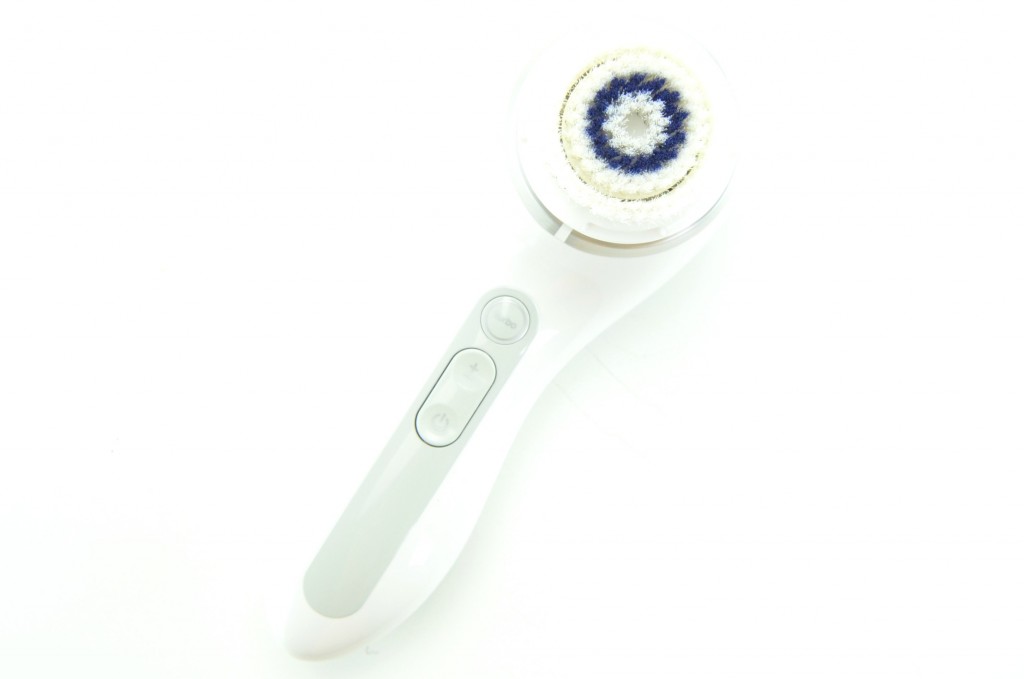 It's easier to use because of the redesigned user friendly interface. At the top you'll find the turbo button, right below that your mode/ speed button that effortlessly allows you to switch between smart and manual mode, the on and off button is right below that and finally the manual mode, which controls the speeds. There's also 3 sets of lights near the bottom, the smart mode that lets the brush head guide your cleanse, the battery life indicator that keeps a close eye on your battery life and the replace brush head indicator to let you know when it's time to replace your brush head. The brush head has an embedded micro-chip that tells the device when it's time to replace your brush head. The replacement light indicator illuminates when it's time to replace your brush head, no more guessing when your three months is up. It also features a speed auto-adjust, so you're able to focus more time on cleaning than speed.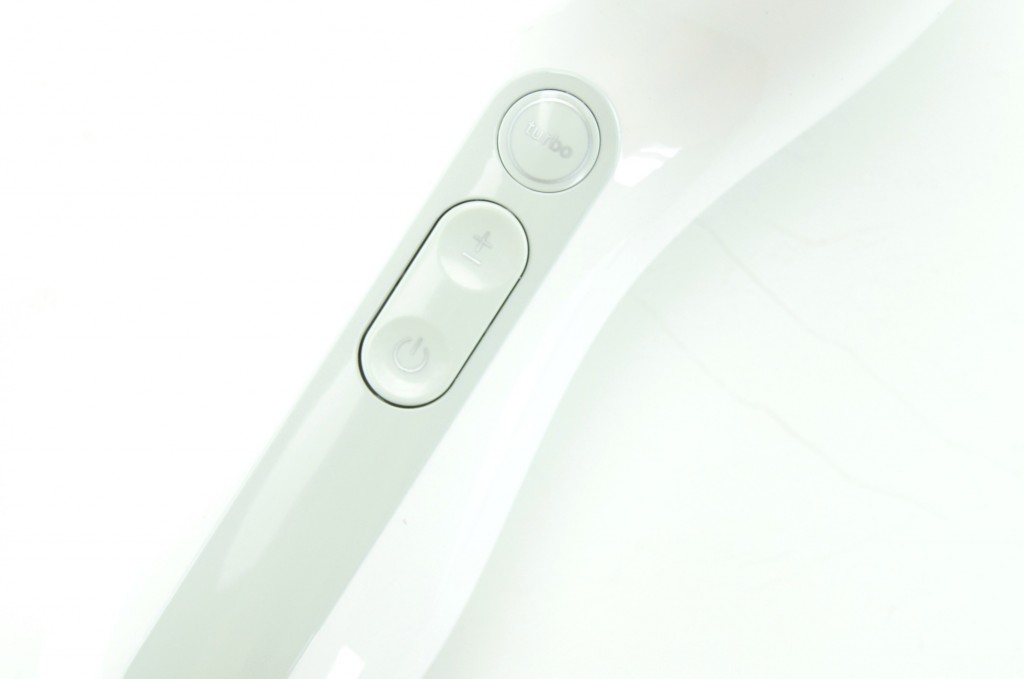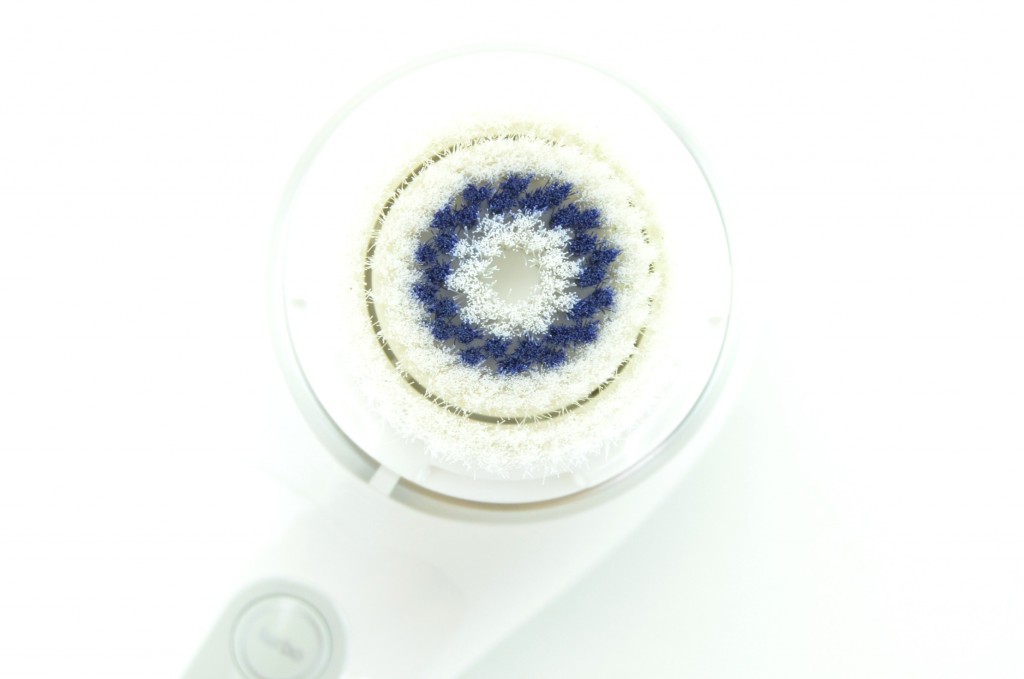 And finally, it's even more powerful thanks to its turbo speed that helps remove makeup 11x better than bare hands, which in turn, provides deep-down cleansing results in matter of minutes. It only takes a minute a day to remove all impurities from the skin and pores and is gentle enough to use twice a day, even on rosacea or acne. You can use the t-timer to provide the optimal amount of cleansing on each part of the face. This device will automatically stop and beep in between each section telling you to move on to the next area of the face. Spend 20 seconds for the forehead, 20 seconds on the nose and chin and 10 seconds for each cheek. It also has the ability, if you're using the smart brush head, to actually ramp down the power when you're cleaning a more delicate portion of your face, like your cheeks. This will prevent your cheeks from getting irritated and red.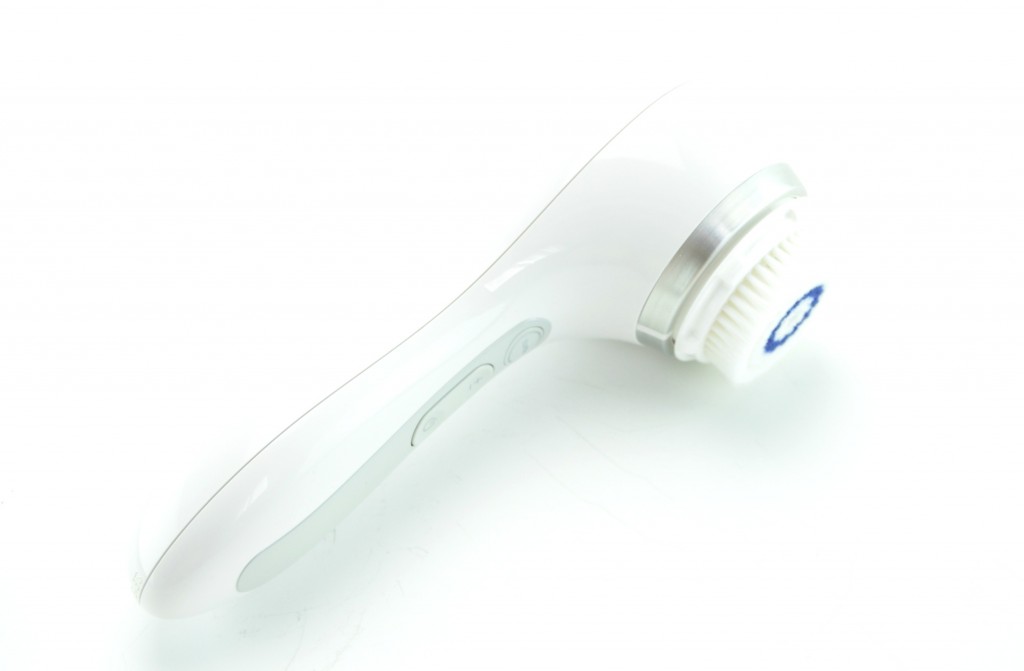 The Clarisonic Smart Profile comes with everything you need to get an intense clean right away, including a drying stand, charger, wall adapter, turbo brush head, dynamic facial brush head and a sample of both the refining skin polish and refreshing gel. All you have to do to get started is charge your device for 24 hours prior to first use.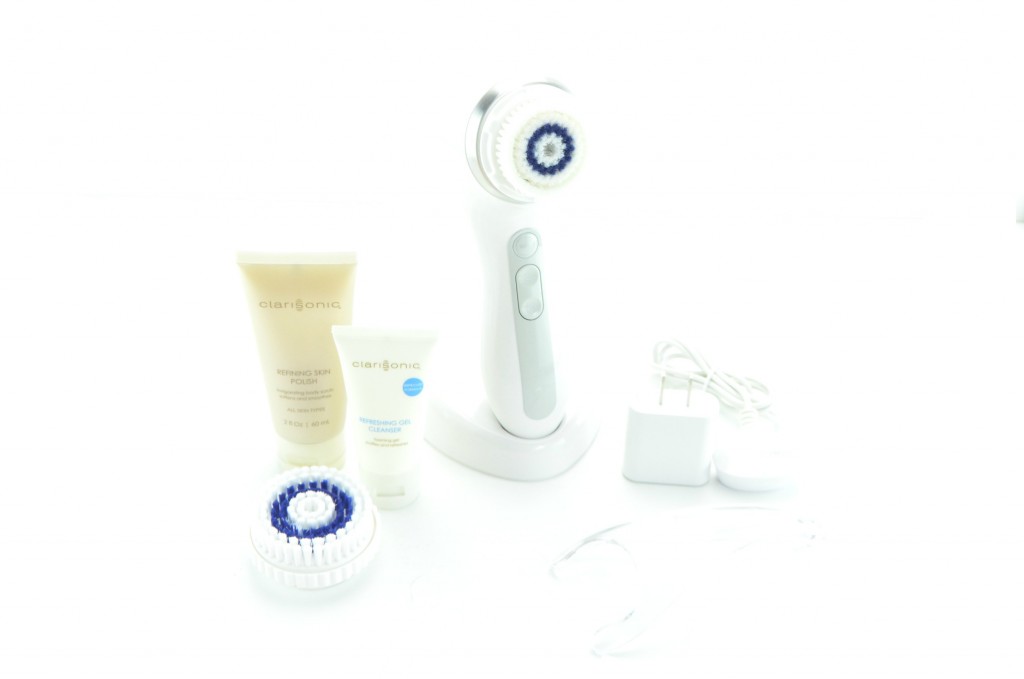 I'm so in love with the new Clarisonic Smart Profile. It's maintained all the core features and functions that I've come to love from my Aria, but with new and innovated technology. I love that I'm able to use the brush heads from other devices, such as the pedi, without having to purchase separate units. It has all the same wonderful and amazing technology as the other systems, but in one handy device. Although it's slightly larger than my Aria, it's still extremely lightweight and fits comfortably in the palm of my hand. One of the main concerns I have with my Clarisonic is knowing when to replace my brush heads. I know it's recommended that you change them every 3 months, but who's going to remind me when it is time to change it? I try to remember to switch out my brush at the start of the year, this way I can easily remember when I changed it last, but then, I still sometimes forget. This new device just lights up, telling me it's time to switch out the old one.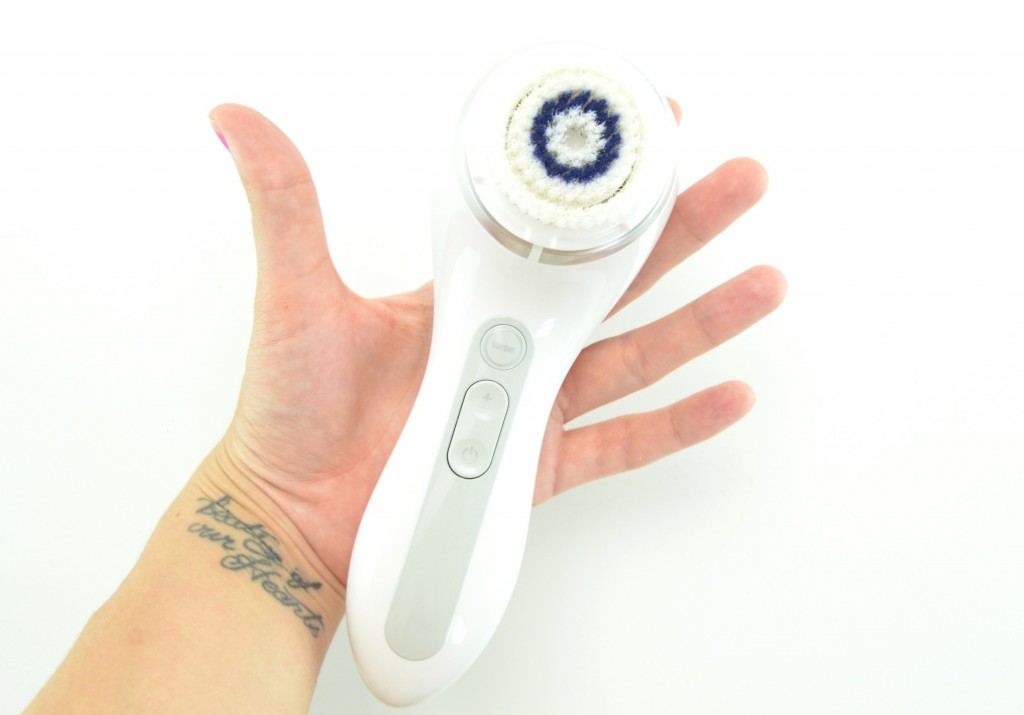 I actually feel like I'm getting a deeper cleanse with the new Clarisonic Smart Profile, which I didn't think was possible, but that 11x stronger than your hand is actually a real thing. The only thing I wish they didn't change, was the drying stand. It feels cheap, flimsy and I can't intergrade my charging into the base like I can with my Aria. It retails for $299 and comes with a 3 year warranty.