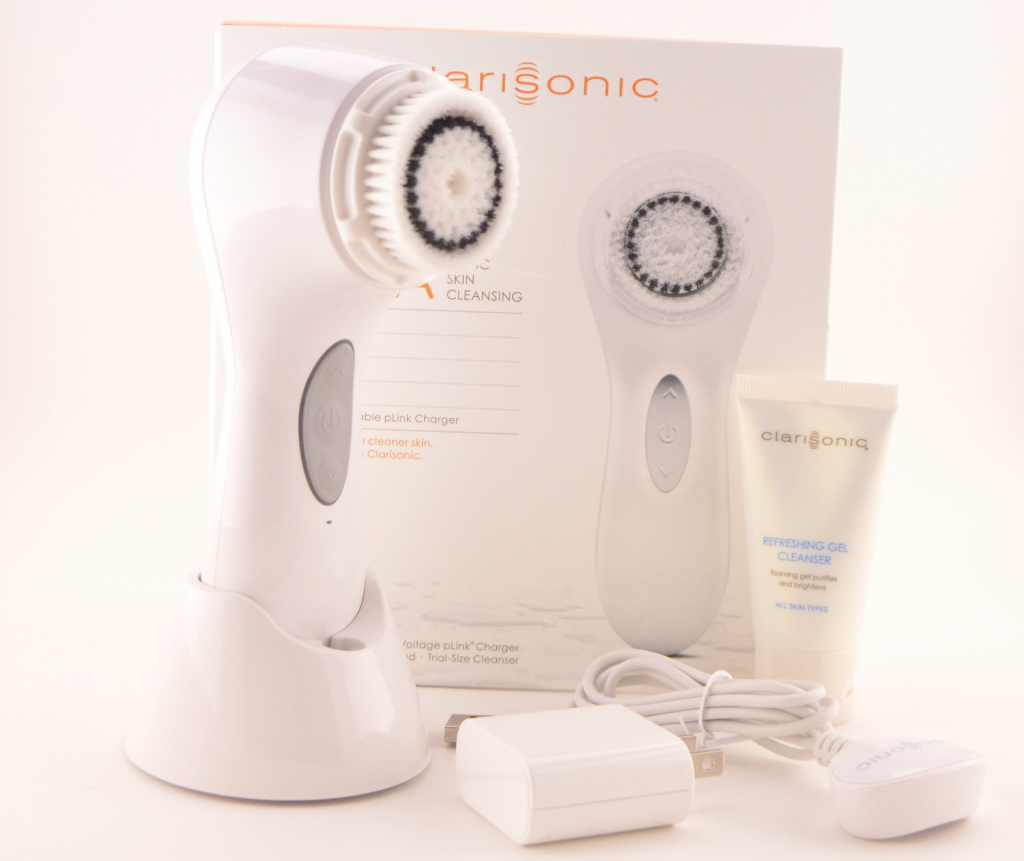 I'm probably the last person to join the Clarisonic Revolution, just seemed kind of gimmicky and unnecessary, basically telling me I was incapable of washing my own face properly without it. When I heard it leaves your skin so clean that serums and lotions penetrate better, I knew I had to try it.
I've been using it for the past few weeks, I'm not sure why I waited so long to try it? Since there isn't a day that goes by that I don't have some type of makeup on my face, I'm always on the hunt for the next best thing to give me a deep, fresh clean and exfoliate the skin to keep it looking healthy and smooth.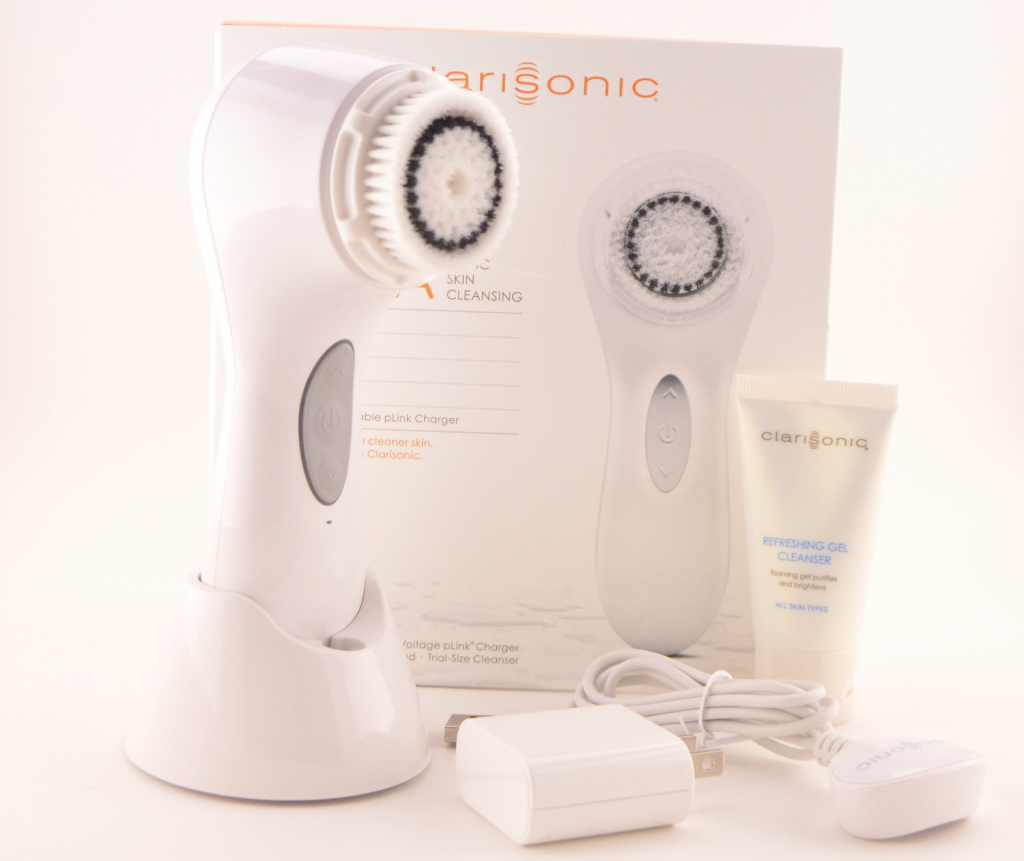 The Clarisonic system is designed to gently deep-clean the skin and minimize the signs of aging. It works by using sonic technology that works with your natural elasticity to gently remove the impurities that traditional methods, like your hands or a washcloth leave behind. Clarisonic has 5 different cleaning systems to choose from, Mia for $139, Mia 2 for $169, Classic for $225, Aria for $225 and Plus for $259, to help suit everyone's different needs. You have 6 different brush heads to pick from, Deep Pore Cleansing Brush Head that features a dual-action design that is ideal for oily skin, large pores and effectively cleansing hard-to-reach or uneven areas of the face, Normal Brush Head that's perfect for normal skin, shaving prep, and for use on the décolleté and body, Sensitive Brush Head thats perfect for a starting point for sensitive to normal skin types, Deliciate Brush Head that features an ultra-soft brush for those with delicate or extra-sensitive skin, Acne Brush for sensitive and acne-prone skin and Body Brush Head that's great for cleansing areas of the body needing extra care and attention, including the décolleté, hands, arms, elbows and feet, but only works with the Clarisonic Plus. It is recommended that you change your brush every 3 months.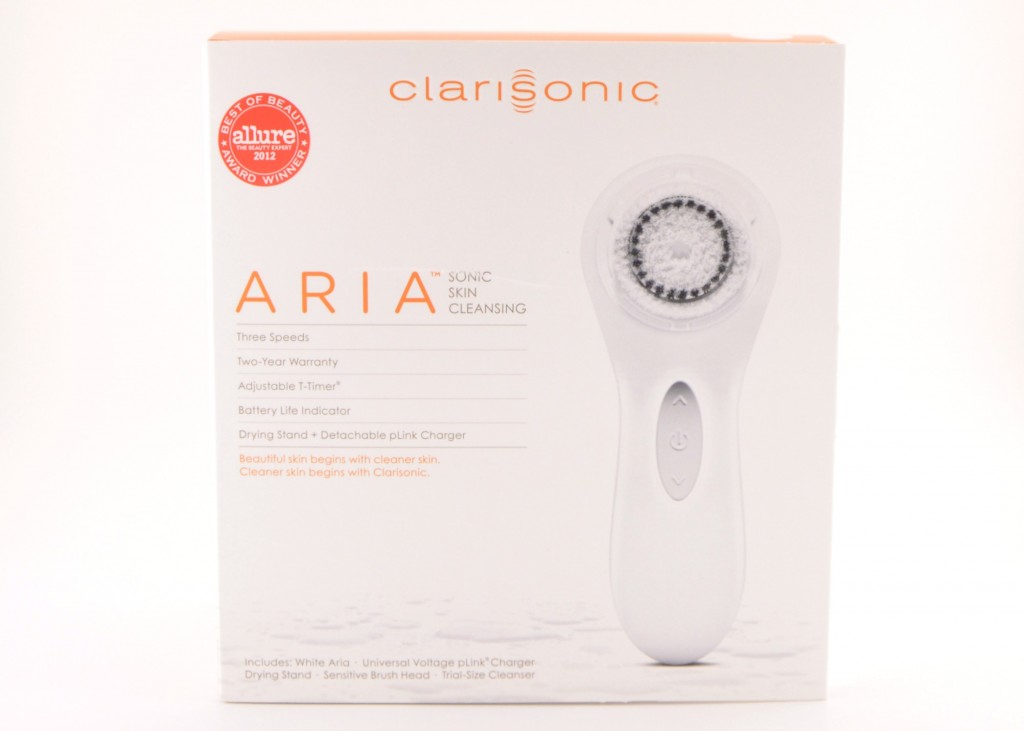 Your skin is flexible, but should never be pulled or stretched that's why the Clarisonic patented micro-massage motion brush with its no vibration or spinning, works with the skin oscillating at more than 300 movements per second to gently massage away impurities trapped with the pores. It helps to remove makeup, dirt and oil, up to 6x better than your hands alone, which means fewer build up on the skin that can cause blackheads, blemishes and dullness. It only takes one minute a day to remove all impurities from the skin and pores and is gentle enough to use twice a day, even on rosacea or acne.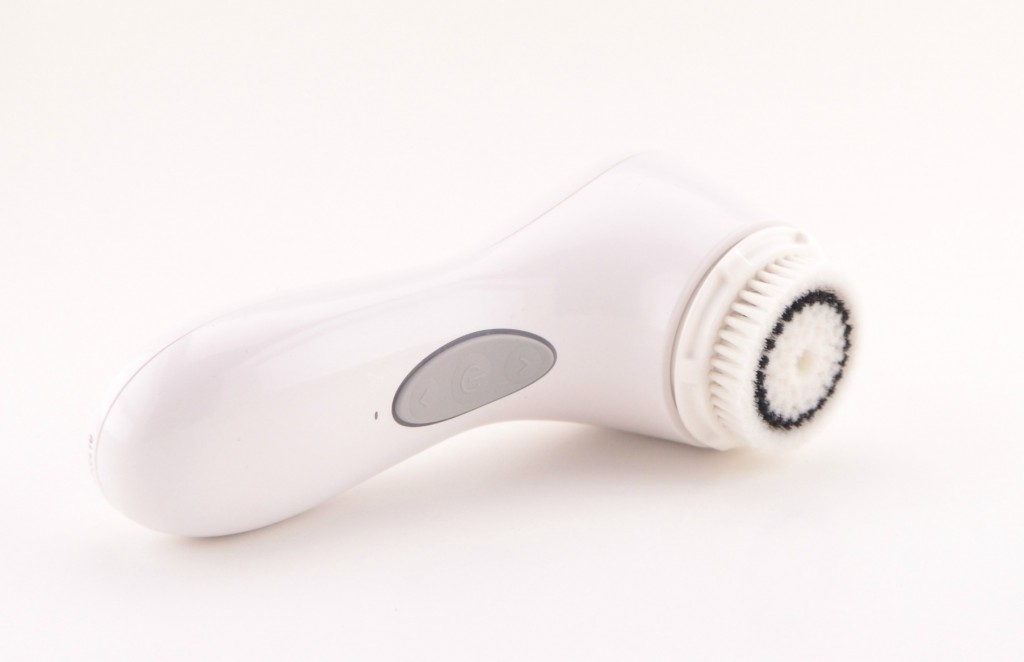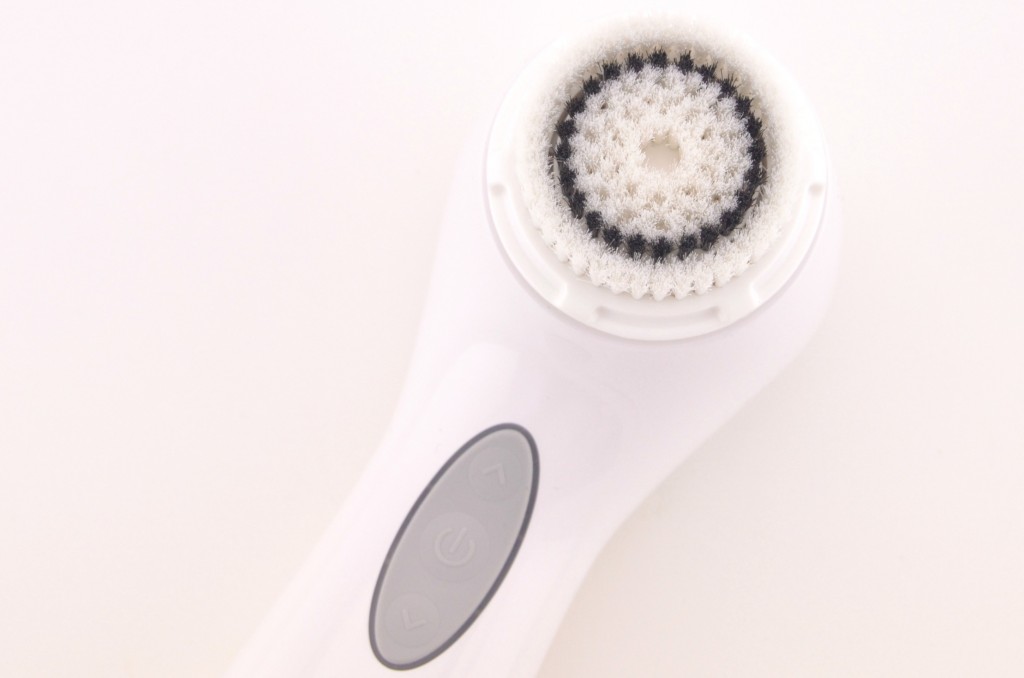 Clarisonic Aria comes with cleansing device, drying stand, USB-enabled magnetic universal voltage pLink charger, wall adapter and a sensitive brush head and retails for $225. It has a sleek design with a weighty feel and a sexy curve handle that fits perfectly in the contour of your hand and a high gloss finish. It features 3 different speeds, low, normal and high for a customized cleaning option, 2 adjustable cleansing timers that helps you guide through a 1 or 2 minute cleansing cycle. It has a real-time battery life indicator that communicates how much charge is left with white, amber and red lights that illuminate at the beginning of each cleansing cycle. The USB enabled pLink charger allows you to recharge Aria at home or on the go and the convertible drying stand can be used on your sink or in your shower, converts into a charging cradle by simply attaching the pLink charger to it.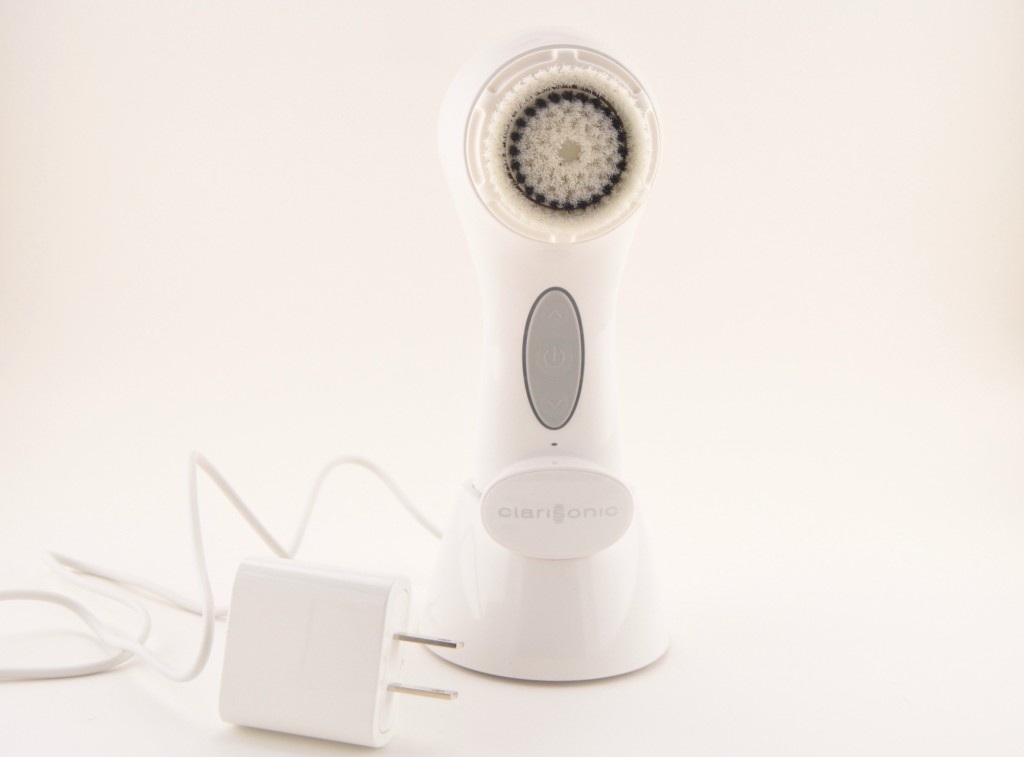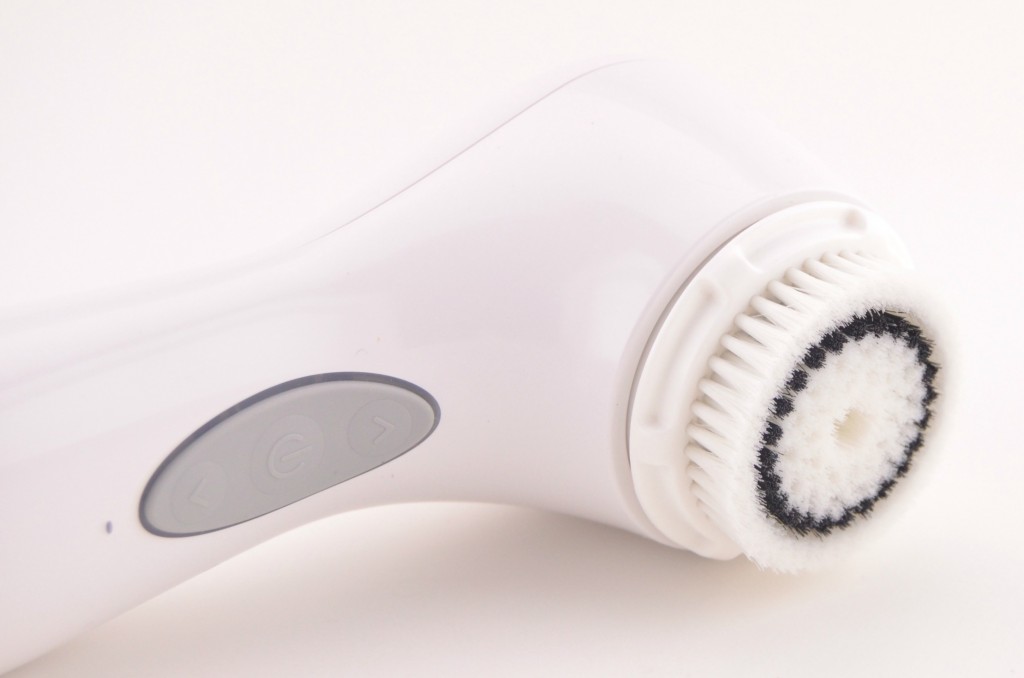 To start using the Clarisonic Aria you're going to want to pick out the brush head that's suitable for your skin type, I suggest starting with the sensitive brush head if you're unsure as it's less harsh than the others, start on the lowest setting to see how your skin will react with the new system and also start with only 1 minute at a time once a day. You can always work your way up to different brush heads, higher speeds, for longer periods of time and twice a day once you know your skin can handle that. Also don't panic if you see breakouts the first few weeks of using your new system, just means it's working properly and bringing all the dirt and oil up to the surface that's been hiding under your skin all this time. You're going to want to remove all your makeup before you start, then wet your face and brush head and apply your favourite face cleanser to your skin or to the brush head and turn your Aria on. You then select your desired speed followed by the timer (either 1 or 2 minutes) and then start moving the brush head in small circular motions around your face. The device will automatically stop and beep in between each section telling you to more on to the next area of the face, its 20 seconds for the forehead, 20 seconds for the nose and chin and 10 seconds for each cheek. It will then automatically turn off after 1 minute and you can then store it in its dual-functioning stand that acts as a drying stand as well as charges the system.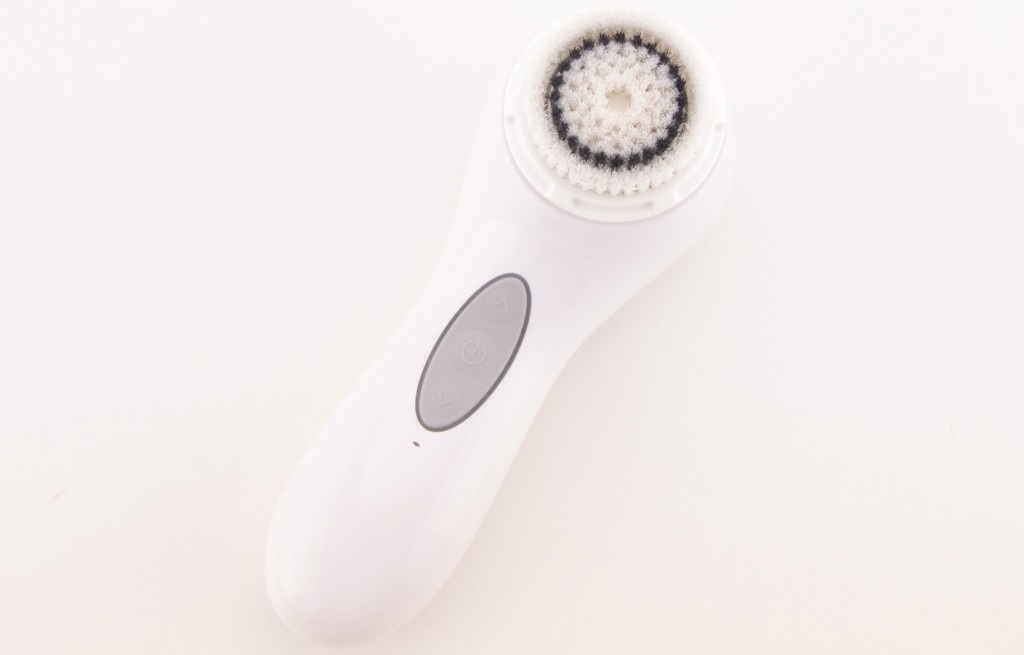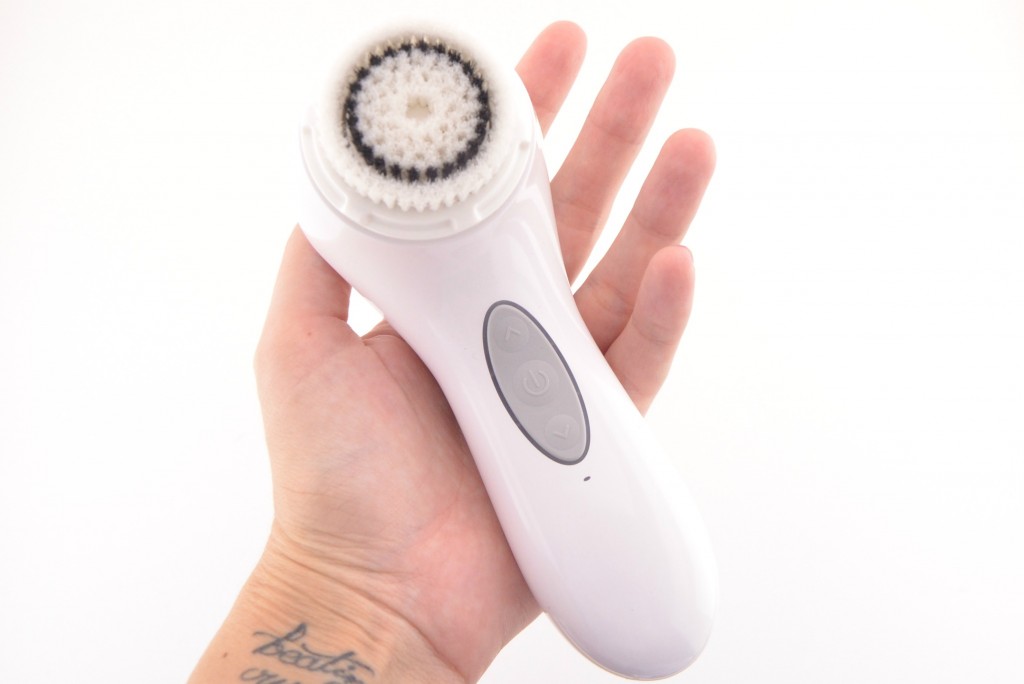 I've been using the Clarisonic Aria for about a month now and my skin was instantly smoother within the first clean, within a week my skin was more radiant and within 2 weeks it was smoother, more healthy with less breakouts and had a beautiful glow to it. I've been using it every night for the past 30 days and on the nights I slack off, I really notice the difference, a few friends come out to play (aka pimple) and I kick myself for being lazy the night before. On top of cleansing the skin and removing unwanted makeup, dirt and oil, I've noticed better makeup application in the morning, better skincare application, my lotions are really soaking into the skin quicker and staying hydrated for longer, brighter and refined skin with an overall healthier looking glow. Thanks to its exfoliating properties my skin texture has done a 180, it feels smoother and softer and looks less dull than it has in years. Although it comes with a higher price tag, I believe it's worth the investment and something you'll have for years to come.