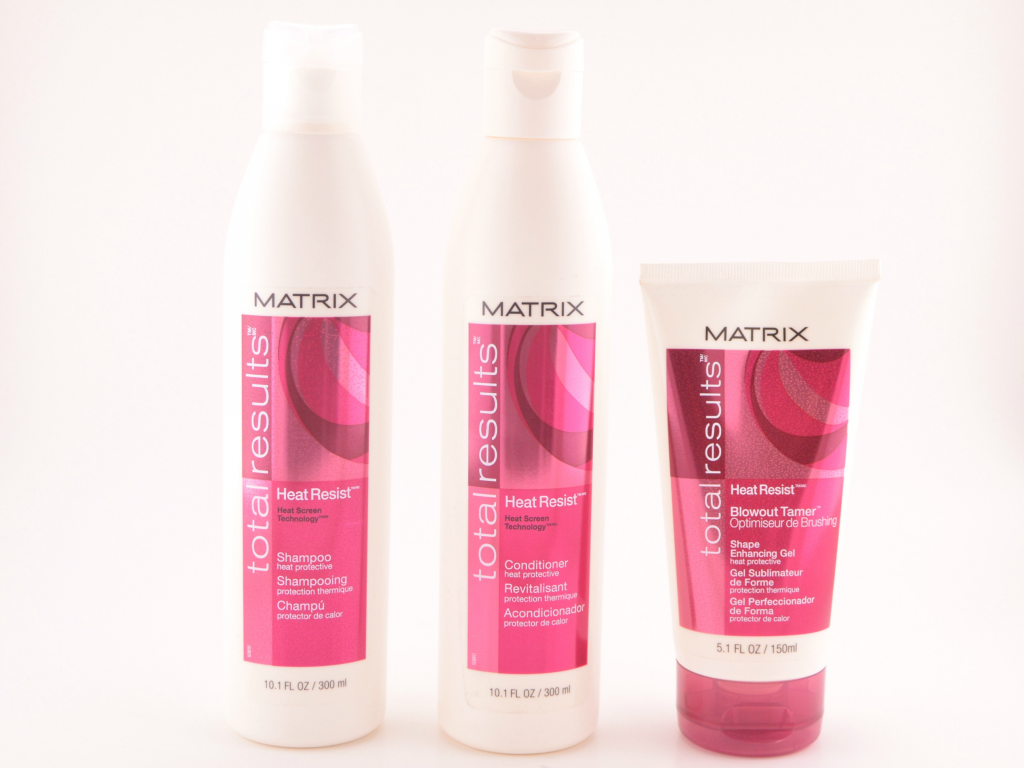 I've been colouring and straightening my hair for 15+ years now, so saying my hair is put through the ringer each and every morning is an understatement. I'm constantly abusing my hair with heat styling tools and am always on the lookout for new products on the market to help protect my hair against heat. Matrix Total Results Heat Resist collection features a shampoo, conditioner and blowout tamer to help prime and protect your hair. It's made with a special formula of Xyclose that helps coat the hair to form a protective film along with Hydra Sugars that bind the hair fibre to trap in moisture. Matrix Heat Resist will give you heat styling protection up to 230 degrees, is suited for all hair types and performs well with all types of heating tools. This will solve all the challenges of heat damage including dry, damaged and broken hair.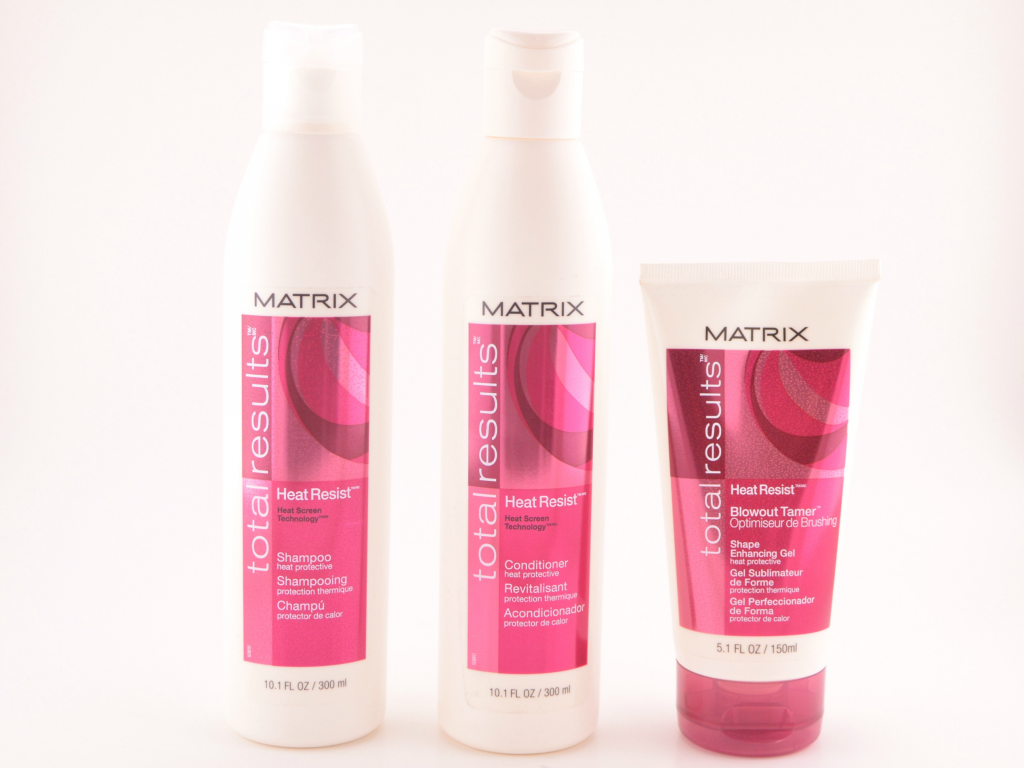 Matrix Heat Resist Shampoo helps to cleanses and primes hair for heat styling. It comes in a 300 ml squeeze bottle and has a white, thick, creamy consistency to it. You apply the shampoo to wet hair, it lathers well, doesn't feel too watery and rinses clean. It has a fresh and clean scent that lasts throughout the day without being too overpowering.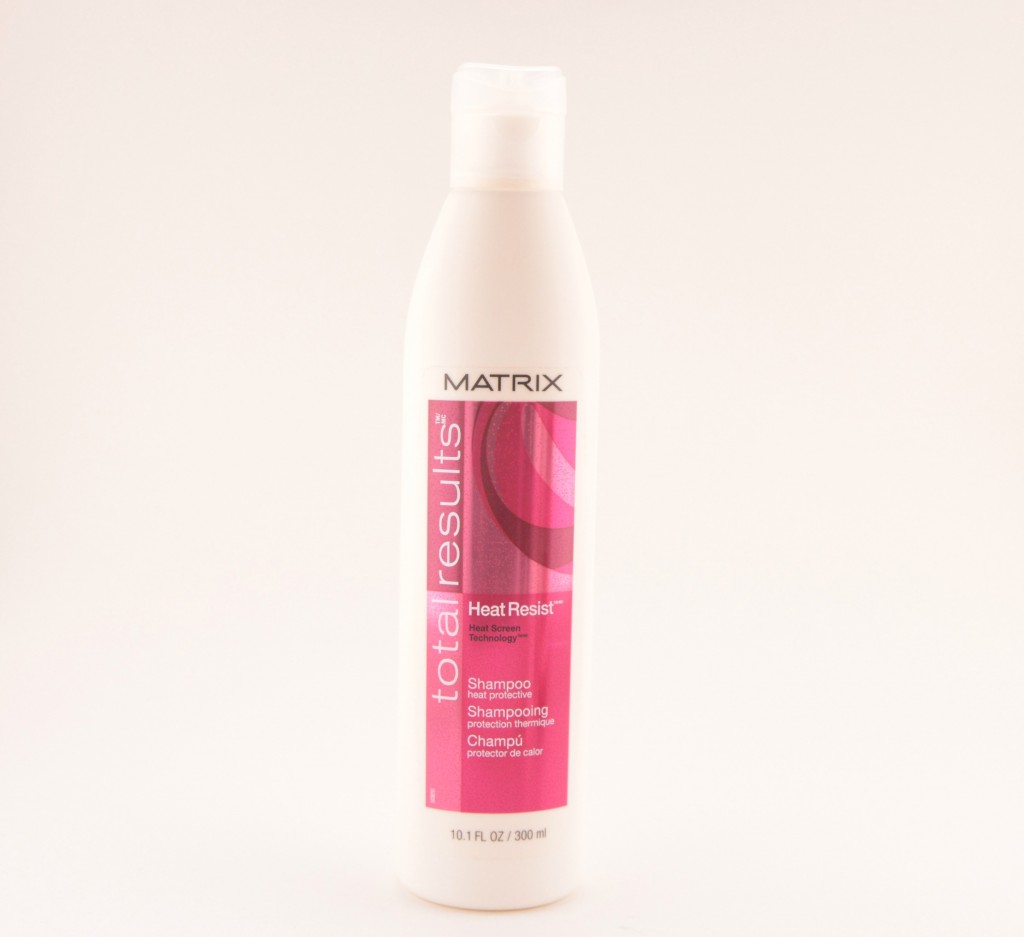 Matrix Heat Resist Conditioner has a heat protective formula that helps to retain hair fibre moisture for intense protection. It too comes in a 300ml squeeze bottle with a white, slightly thicker, creamy consistency to it. It has the same fresh, clean scent that the shampoo has and after shampooing you apply a small dime size amount to wet hair, massage into the hair and then rinse.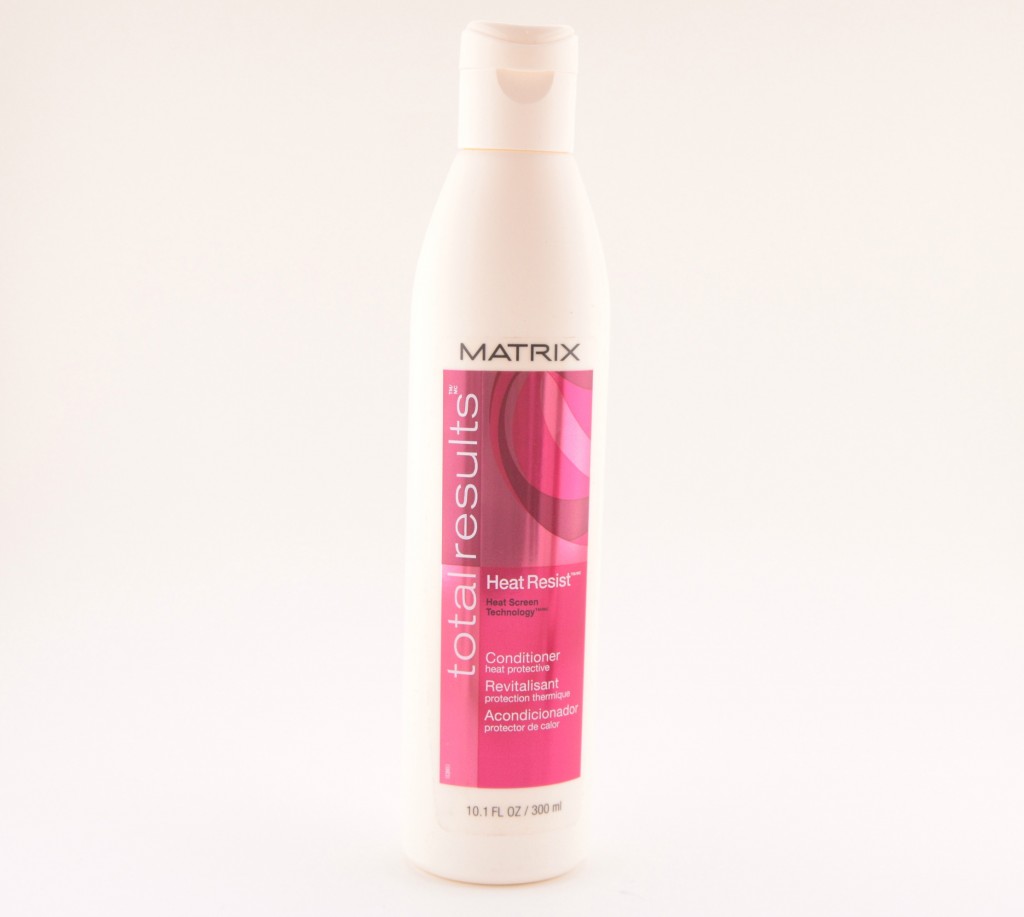 Matrix Heat Resist Blowout Tamer protects your hair pre-blow dry, during drying and while straightening. It will also reduce friction which will enhance your blow drying experience. It comes in a 150ml squeeze tube with a clear, lightweight, almost gel like texture to it. You apply it to wet hair after shampooing and conditioning and it guards against heat damage. It applies easily, doesn't leave the hair feeling heavy or crunchy and it actually speeds up the drying time.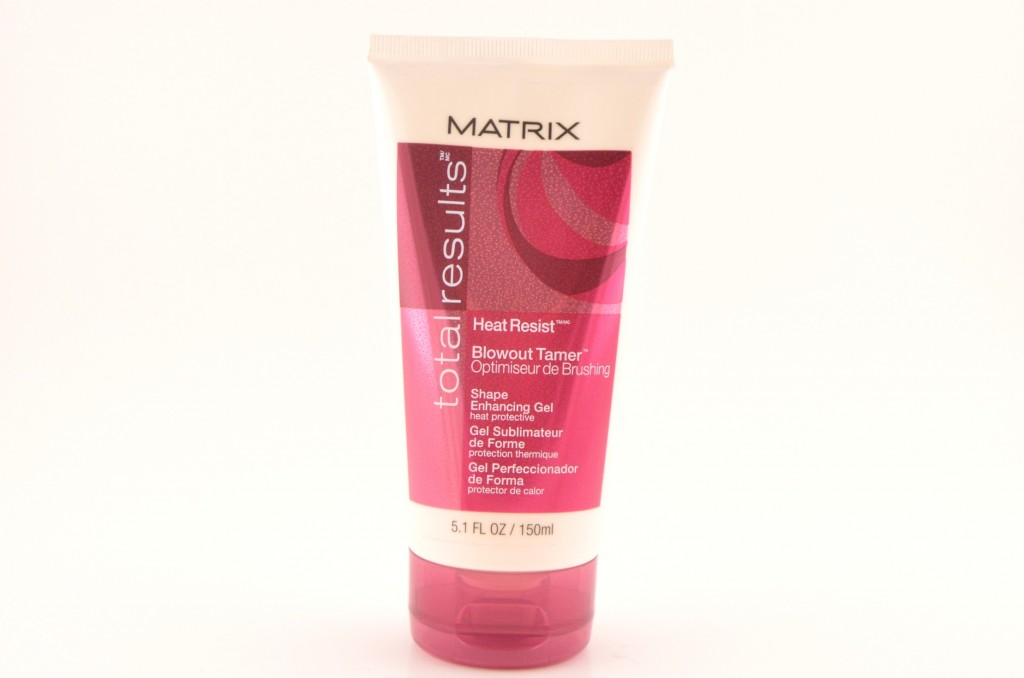 Matrix Biolage Exquisite Oil with a Polynesian Tamanu Oil Blend penetrates deep into hair's cortex to help strengthen internal bonds, and boost resistance to breakage. It comes in a pump style bottle with a pink, lightweight texture to it. It is easy to distribute on damp hair without it feeling greasy or weighing the hair down. You can apply a few drops to dry ends or throughout the entire hair before blow drying or using a heating tool or even leave it on overnight for a wonderful hair treatment. It leaves hair ultra-shiny, instantly softer with more luster and gives maximum fullness and bounce. It has a delicate scent that's very pleasant and fresh.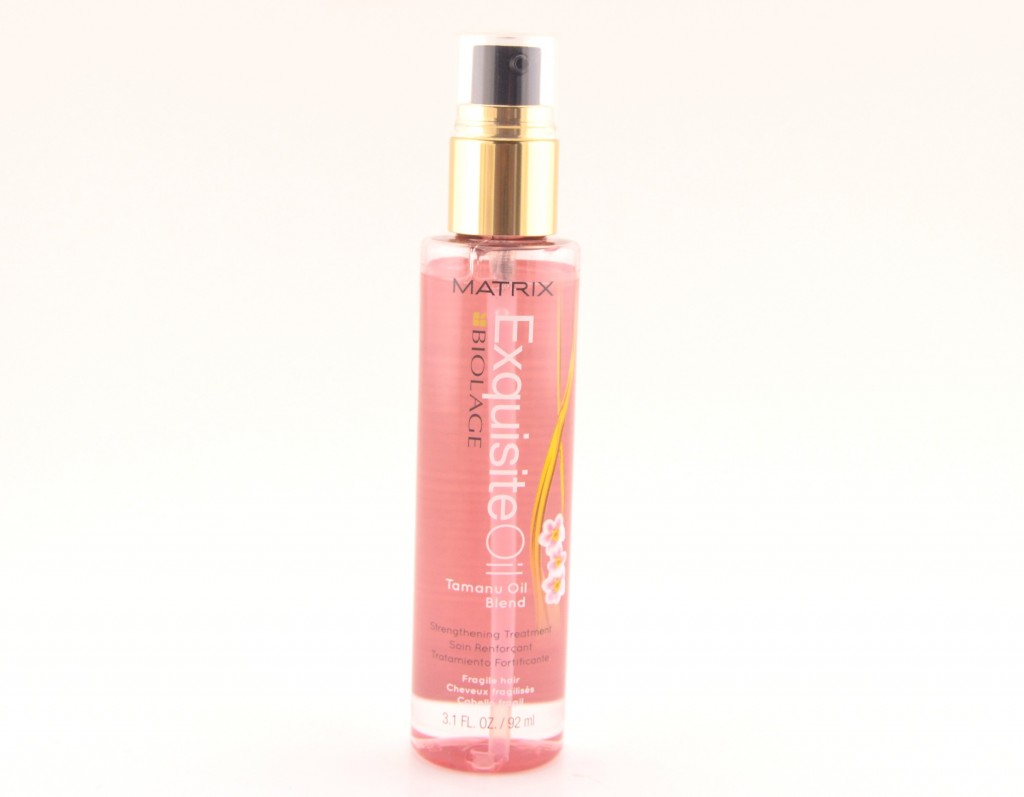 All three Matrix Total Results Heat Resist products work unbelievably well together to help strengthen the hair from the inside out, protects against heat damage, also helps with preventing split ends since hair is stronger. Both shampoo and conditioner are easy to rinse out, leaves hair feeling clean, smooth and silky, ready for styling. The blowout tamer helps speeds up drying time, leaving me more time to pick out an outfit and it leaves my hair weightless, with no stickiness, and healthier and stronger than ever. I've been adding a few drops of the exquisite oil to my conditioner to keep my hair extra soft with less breakage, healthier ends and extra shine. Happy hair for me in 2014.