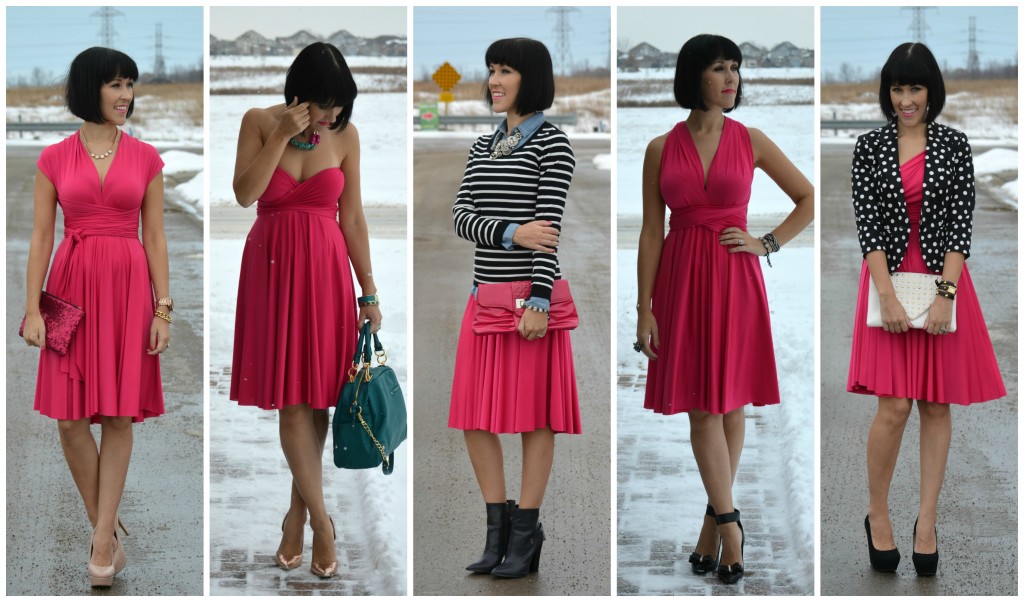 We all have busy lives, are trying to pinch our pennies, all while trying to re-create different looks found in our own closet using the same pieces. The world is constantly changing and so is our wardrobe, thanks to the new Henkaa dress you don't have to go out and buy a new dress each time to have to attend an event, a wedding or any other special occasion when you need to be a little fancy. This dress will take you from work to play, adjust to any weight you may gain or lose and from season to season. The dress is convertible, comes in 3 different lengths, can be worn in multiple ways, basically 40 different styles in one dress. You can get as creative as you like, anything from halter styles, to one shoulder, to strapless to even a skirt, the possibilities are endless.

The companys mission is to be a canvas that empowers women of all shapes, sizes, and walks of life to do more with less, to reuse and repurpose, to innovate, to educate, to share, to create opportunity, to grow and to inspire us and each other. In fact, the company's name is derived from the word "henka," which means "change" in Japanese and their butterfly logo is self-explanatory.
This dress is extremely high quality, an investment pieces that you'll have for years to come and its designed and made in Canada, yahoo! The prices range from $98 for the Mini Dress, $138 for the Midi Dress and $168 for the Maxi Dress.

I've styled the Henkaa Hot Pink Mini Convertible Dress 5 different ways for you, looking forward to many more options in the up-coming months.
Kate with Sleeves- Sleeve Style with Sweetheart Detail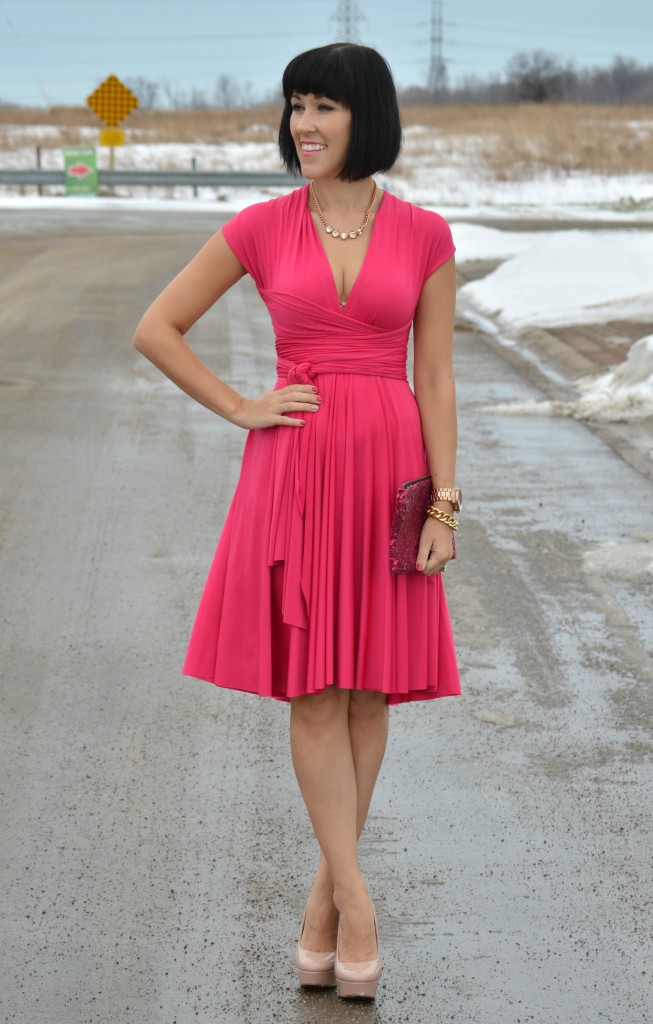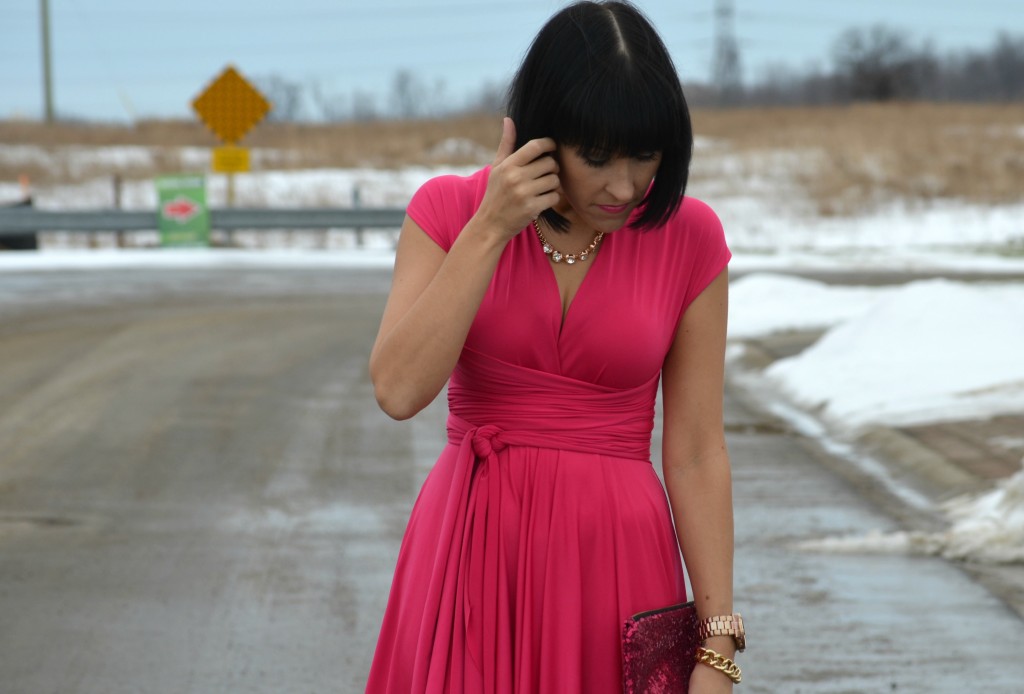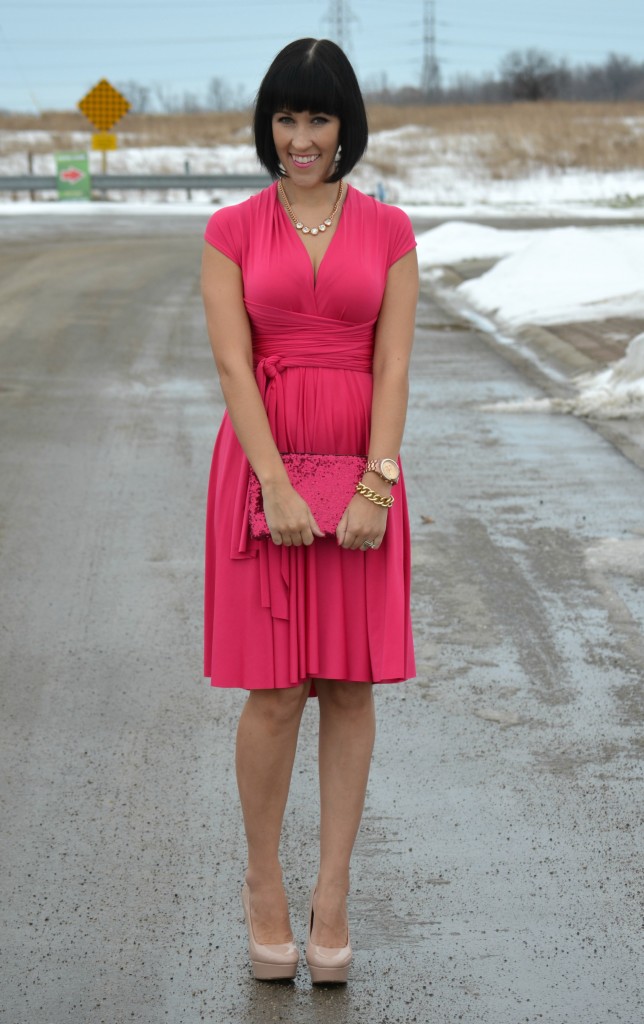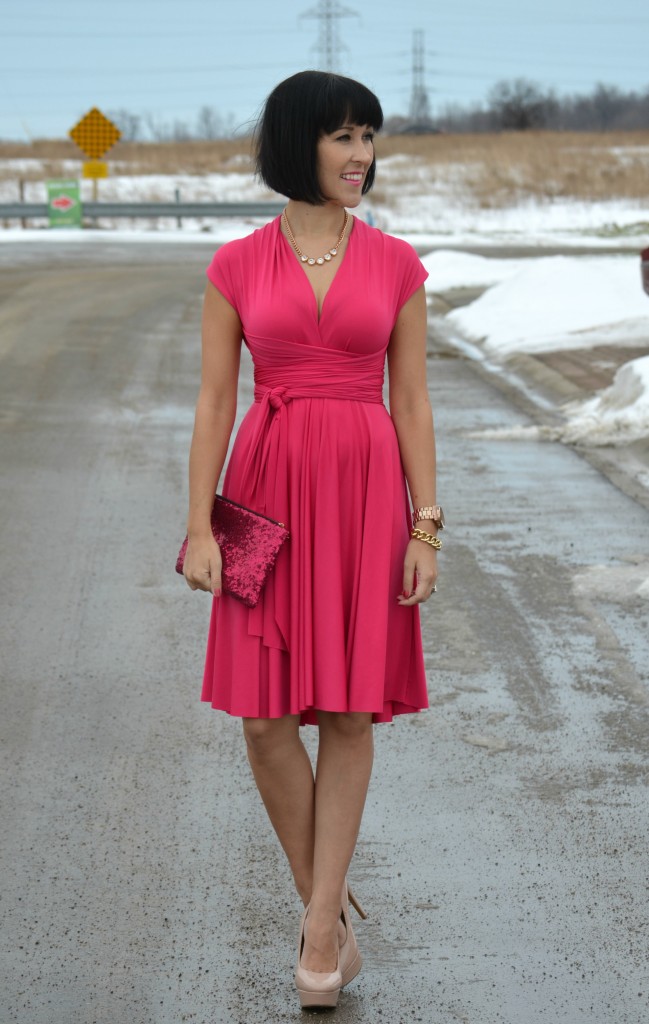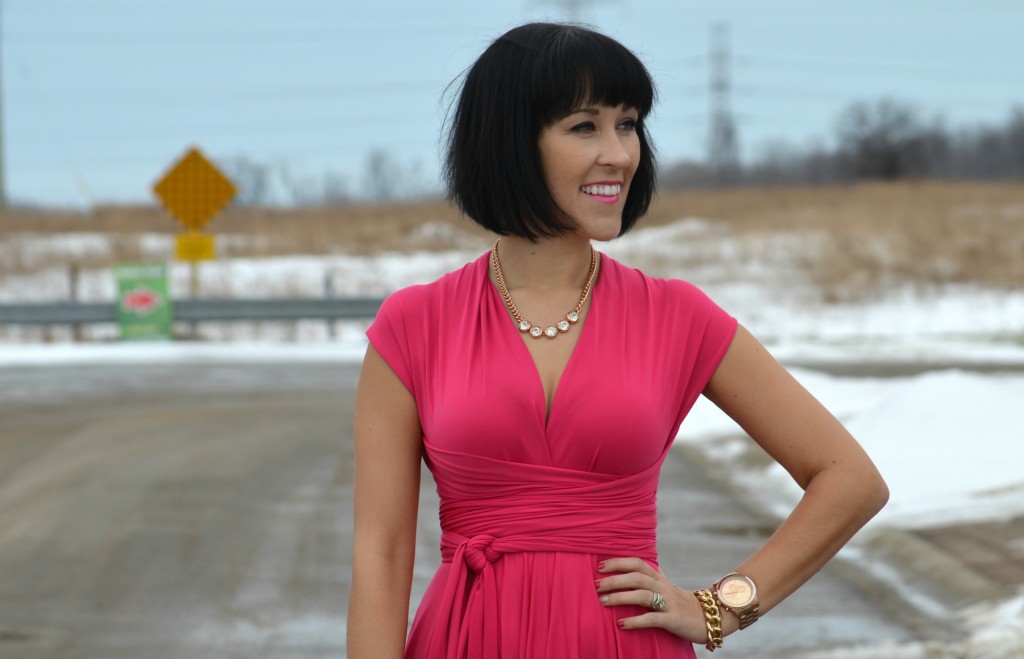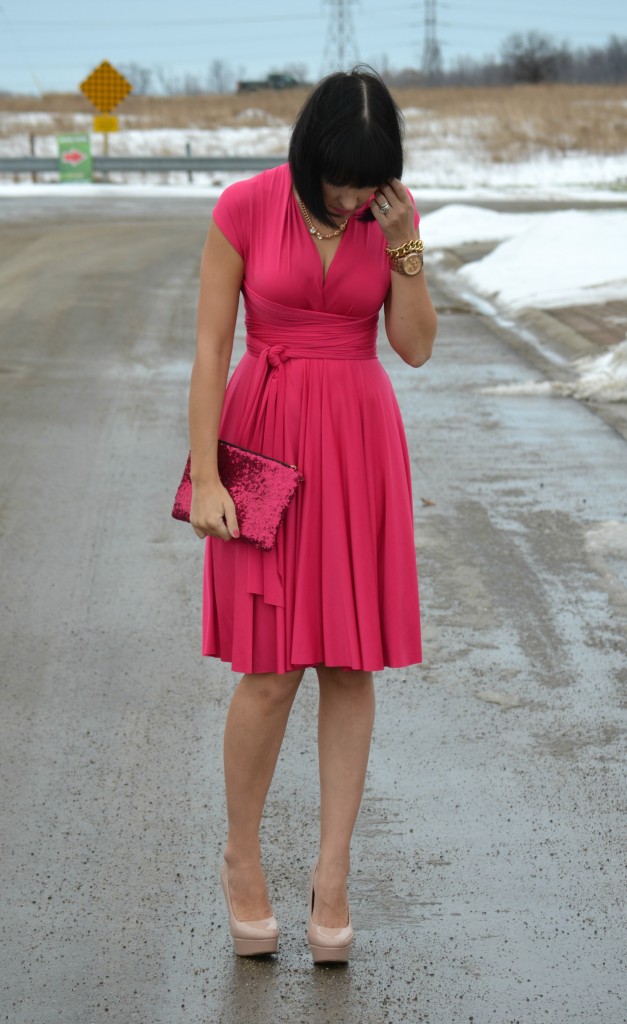 Love- Sweetheart Strapless Style with Strapless Back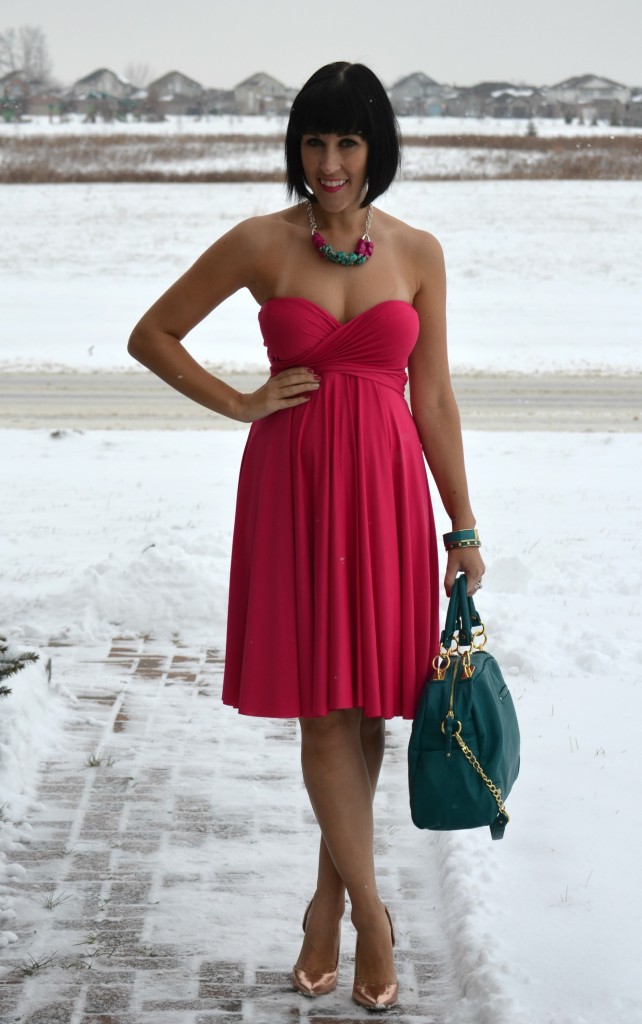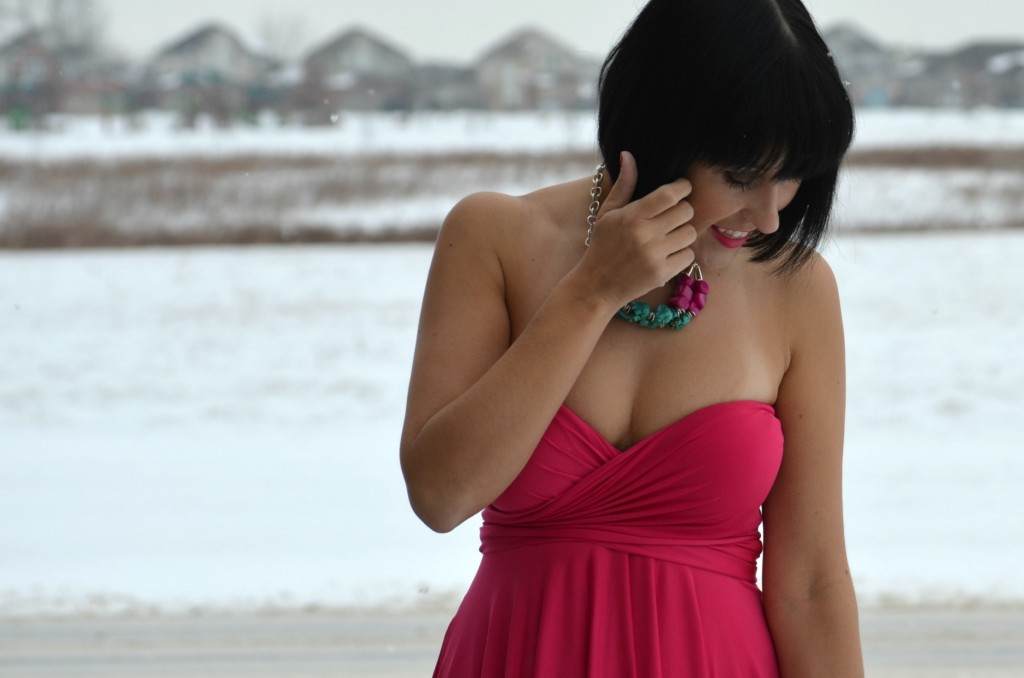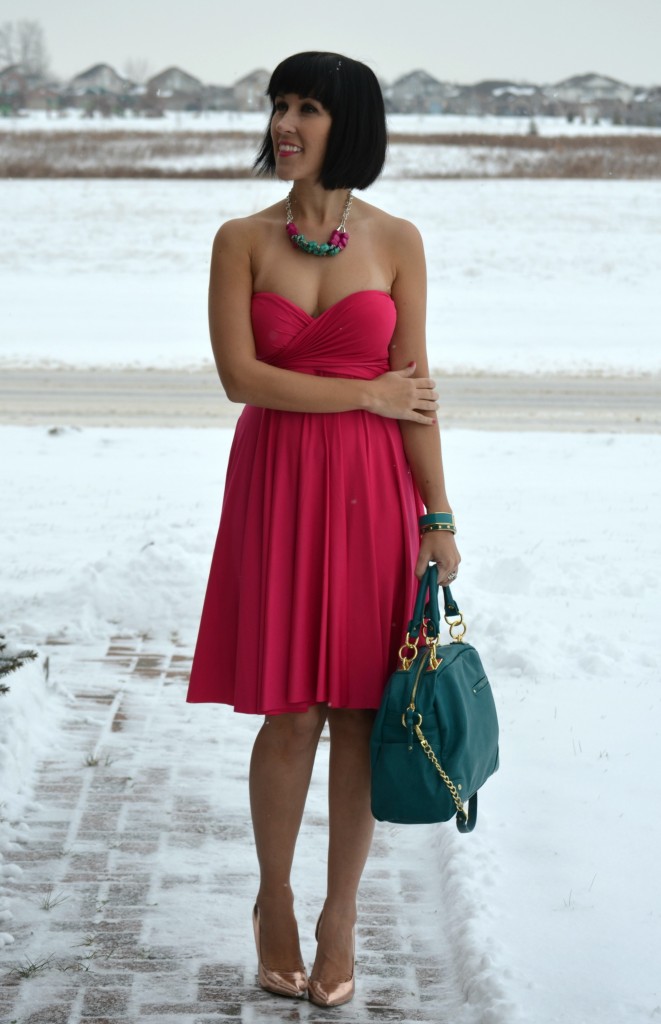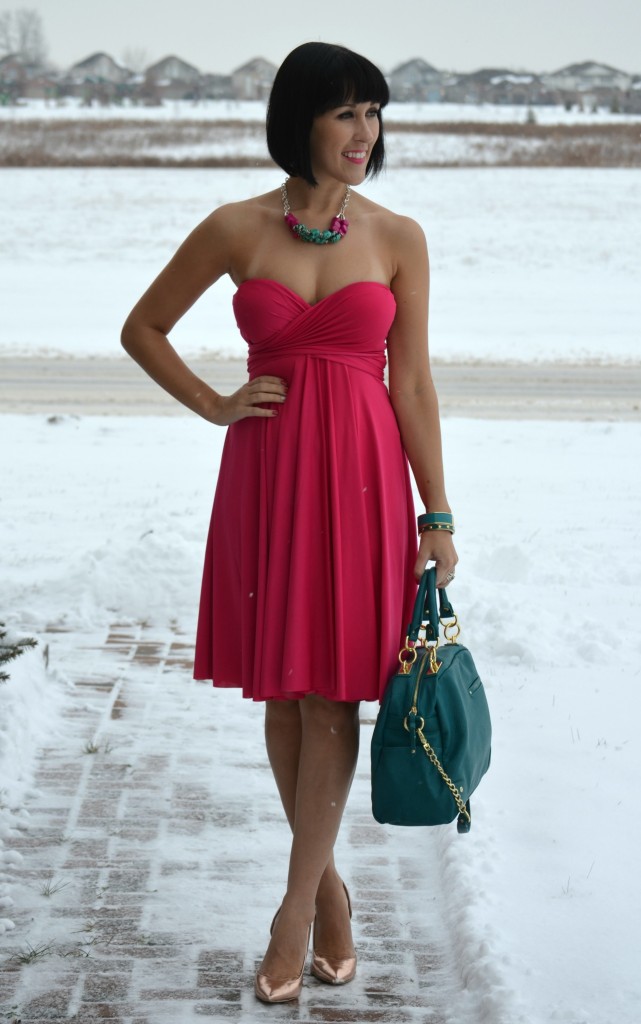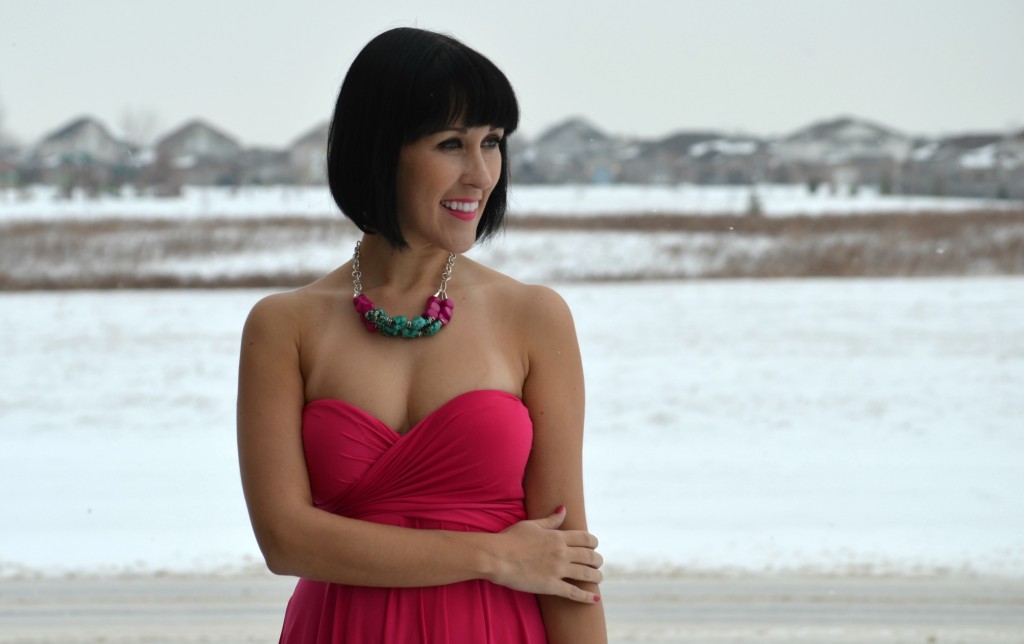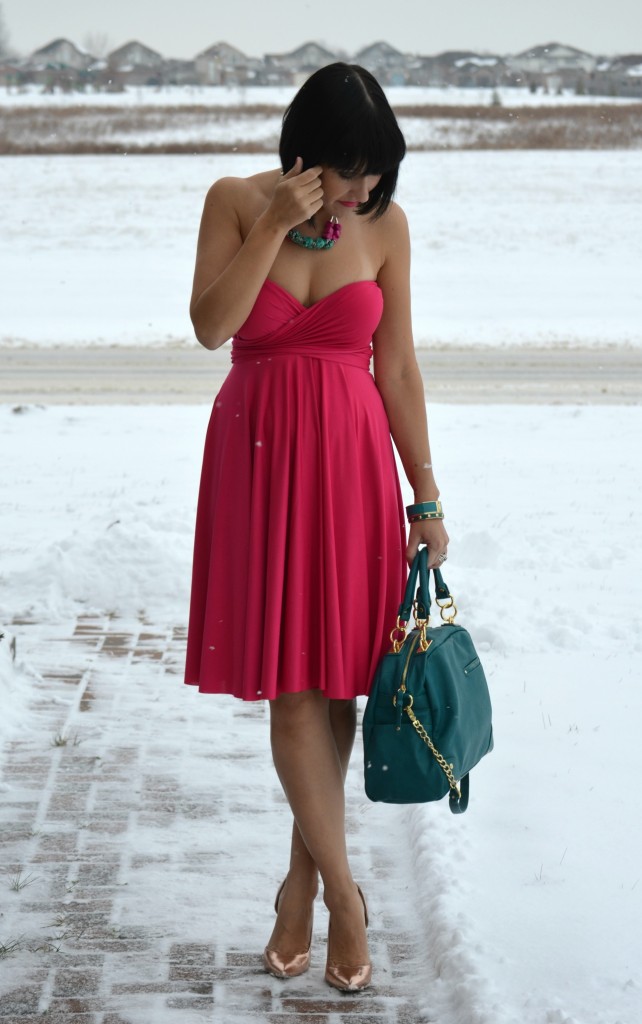 Sandy- Empire Waist Skirt Style (Low Waist Option) with Tie in the Back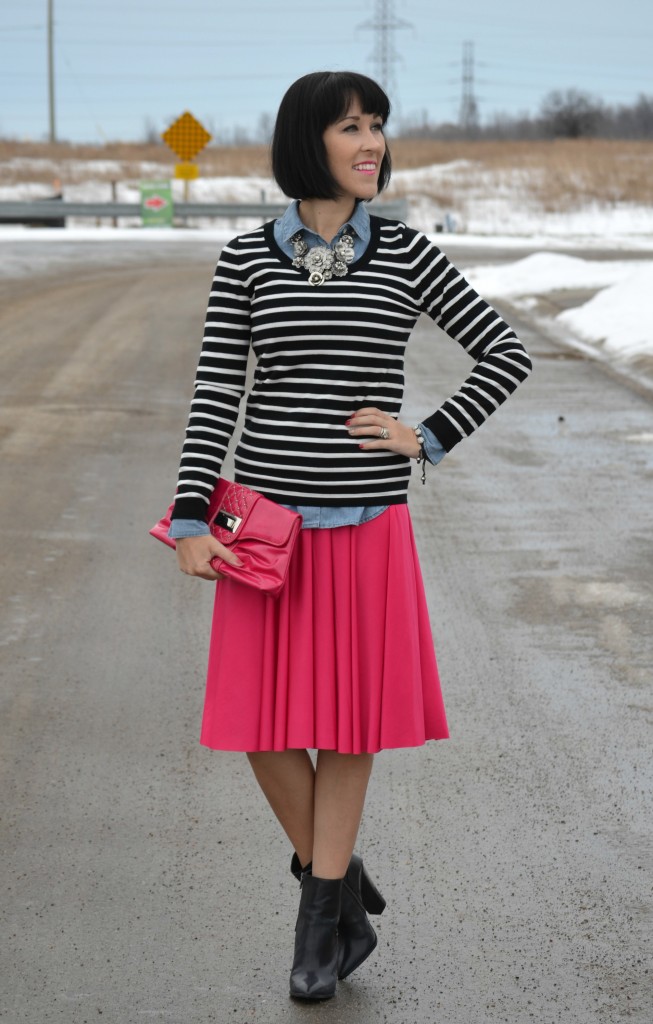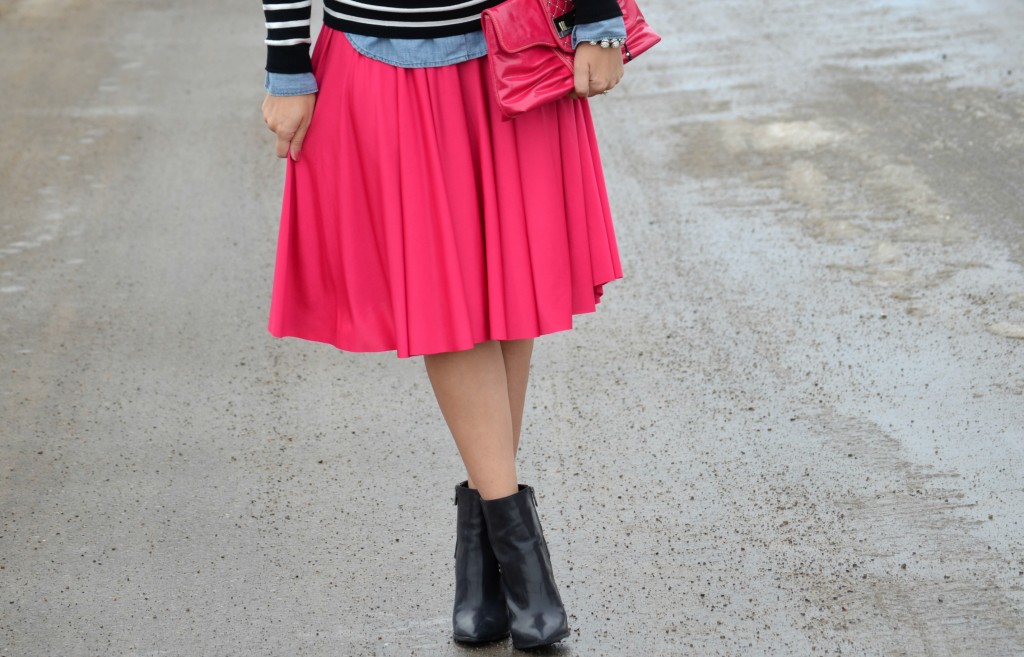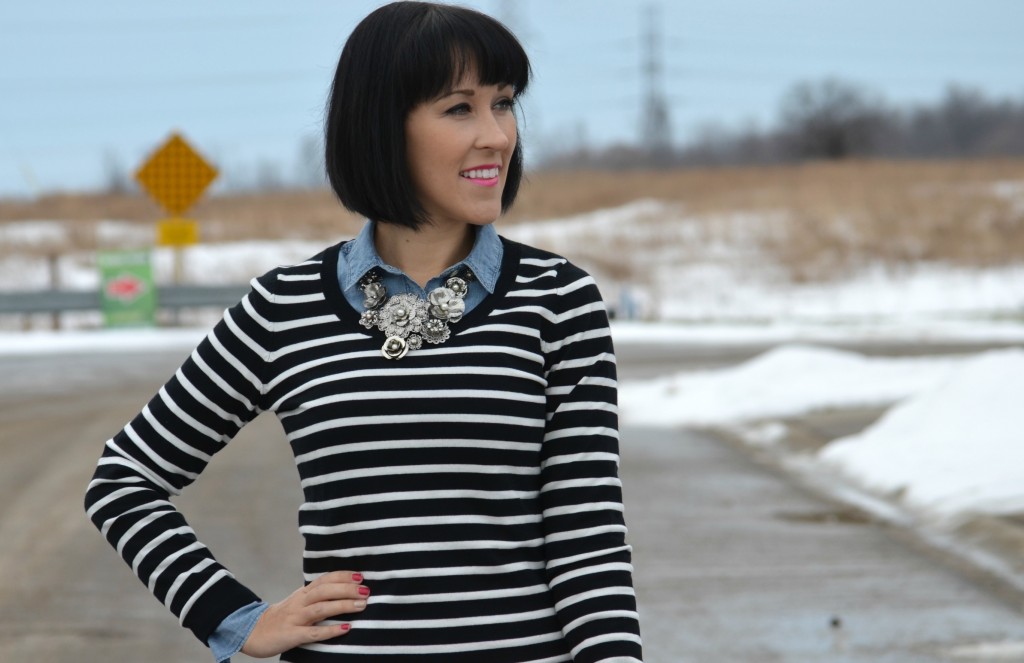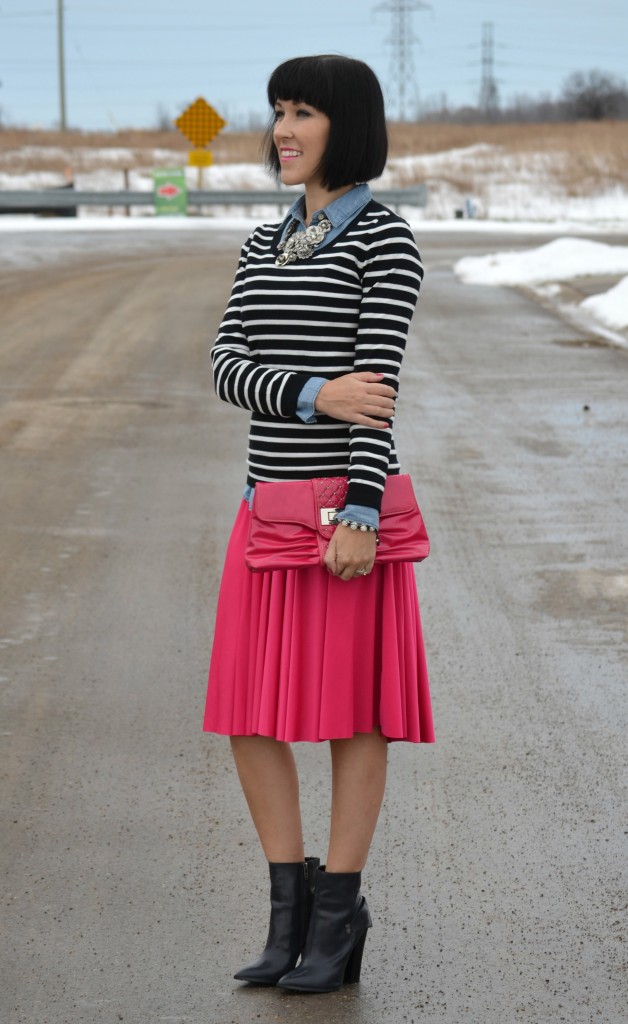 Annabelle- Basic Halter Style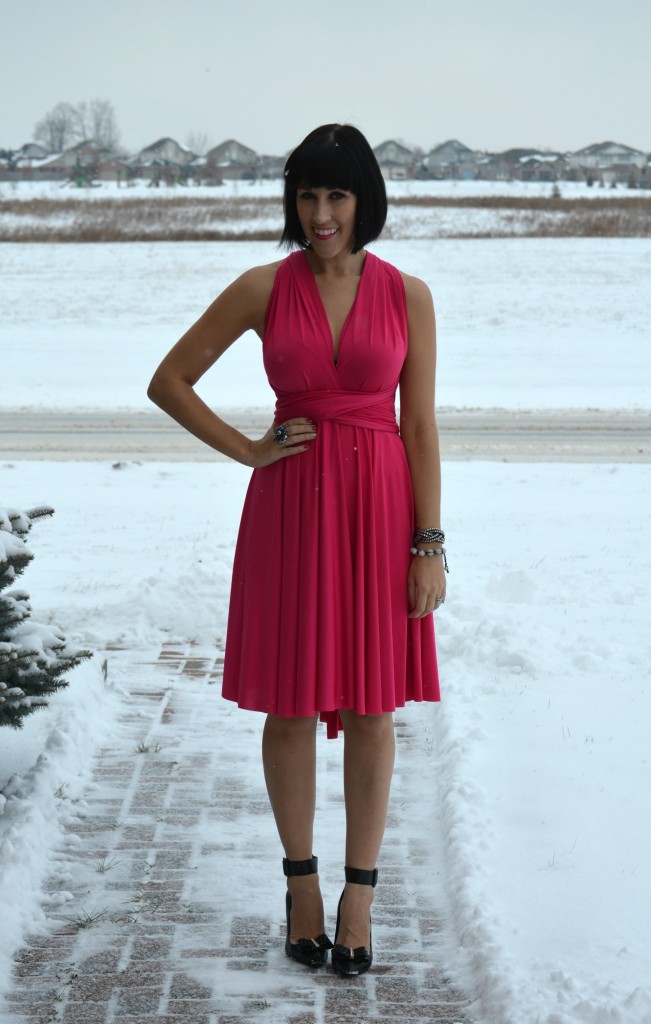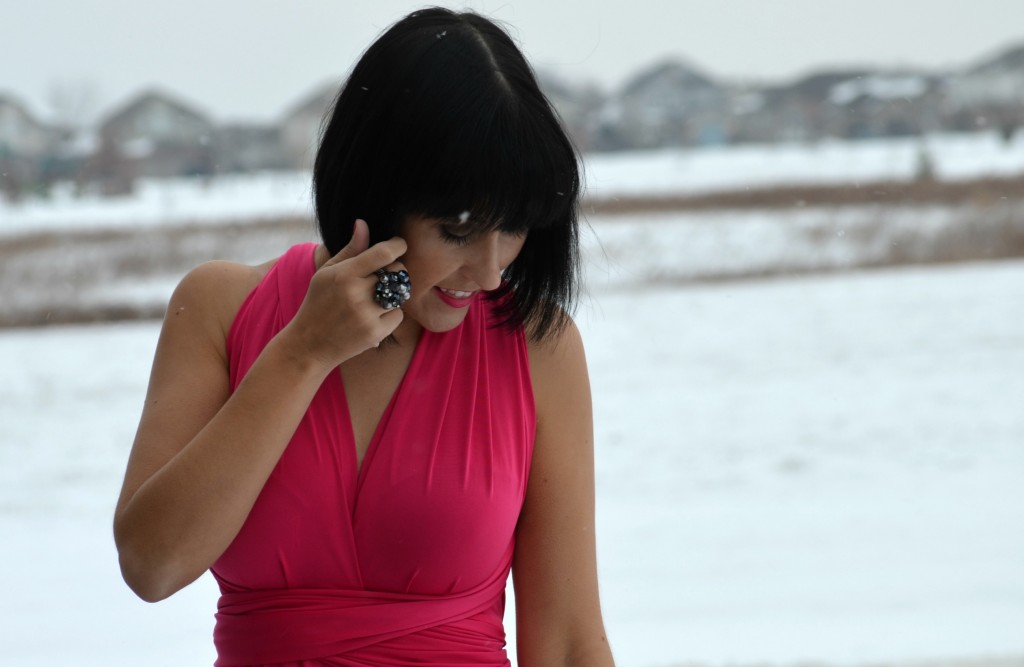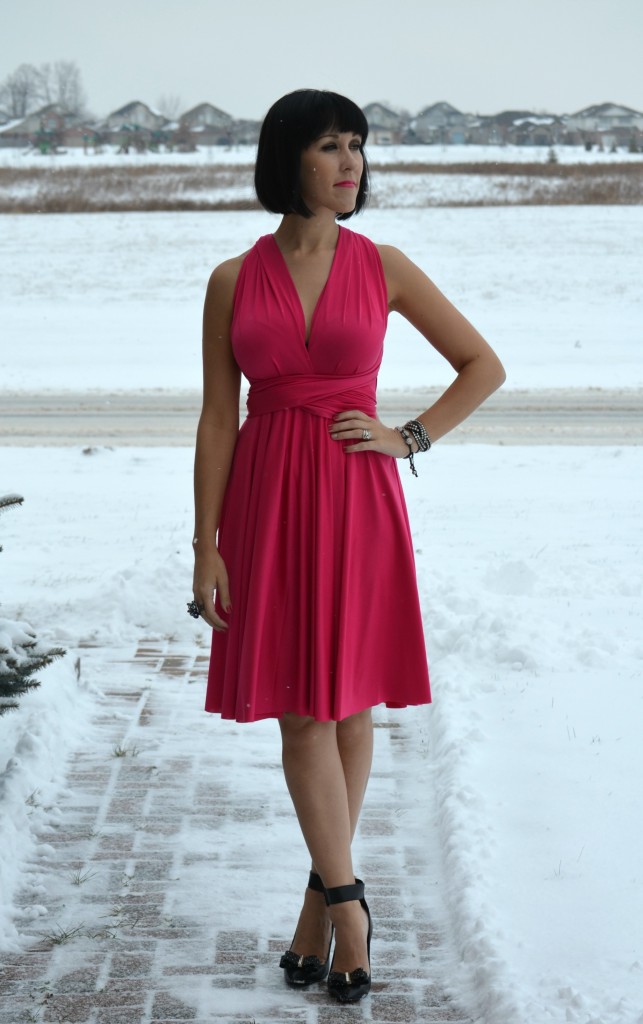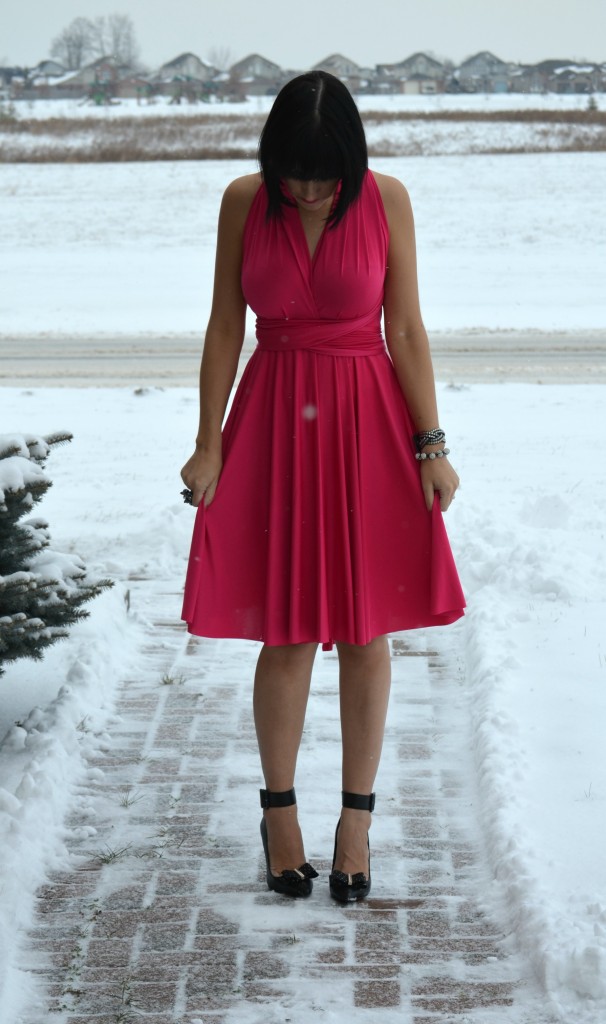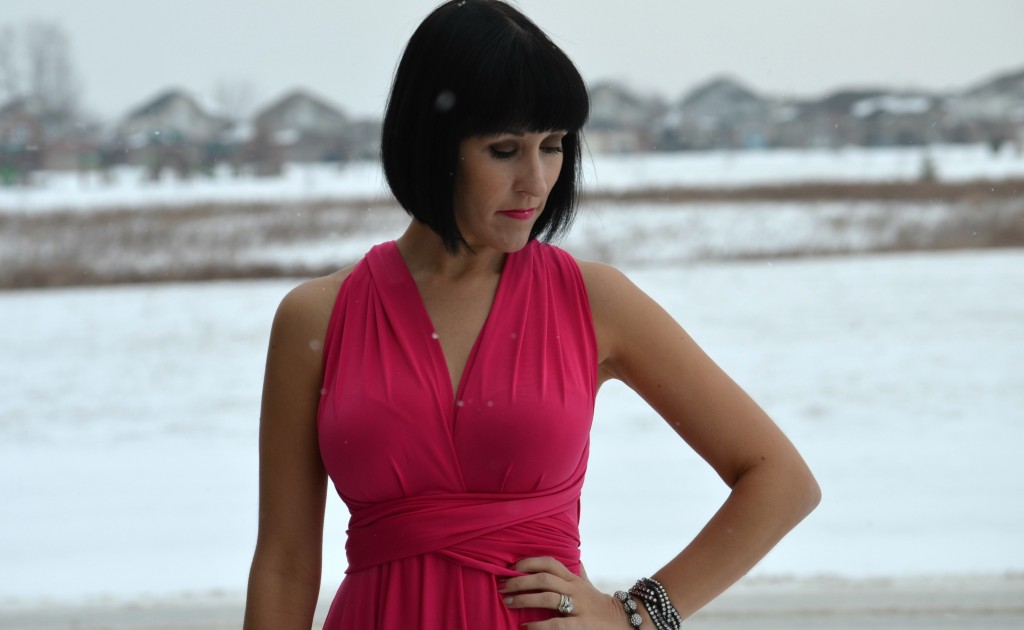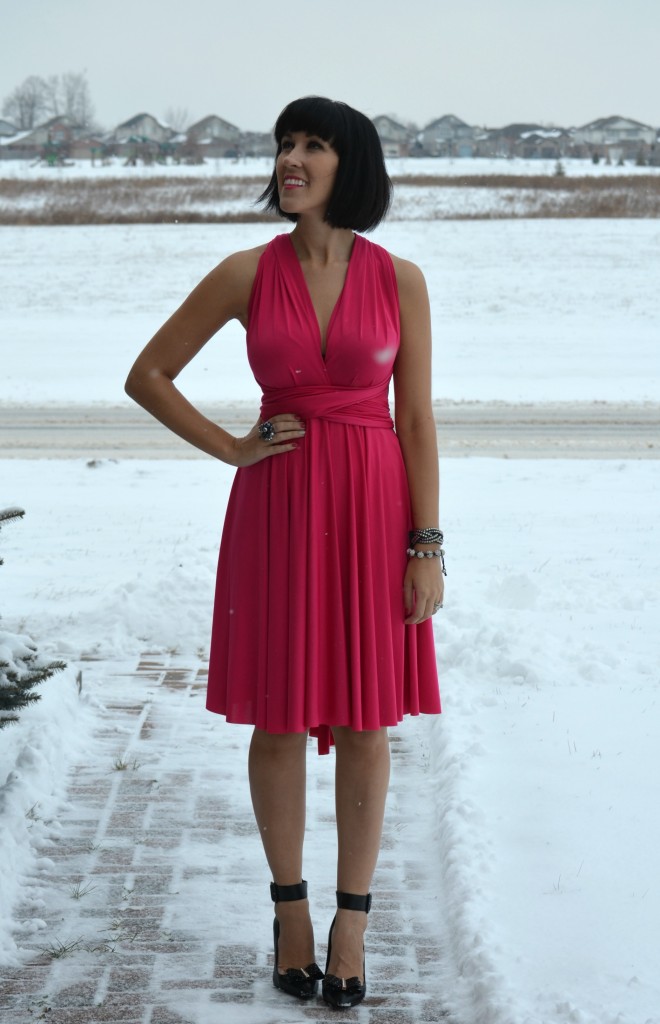 Tiffany- One Shoulder Strap Style with Twisted Upside Down V Back