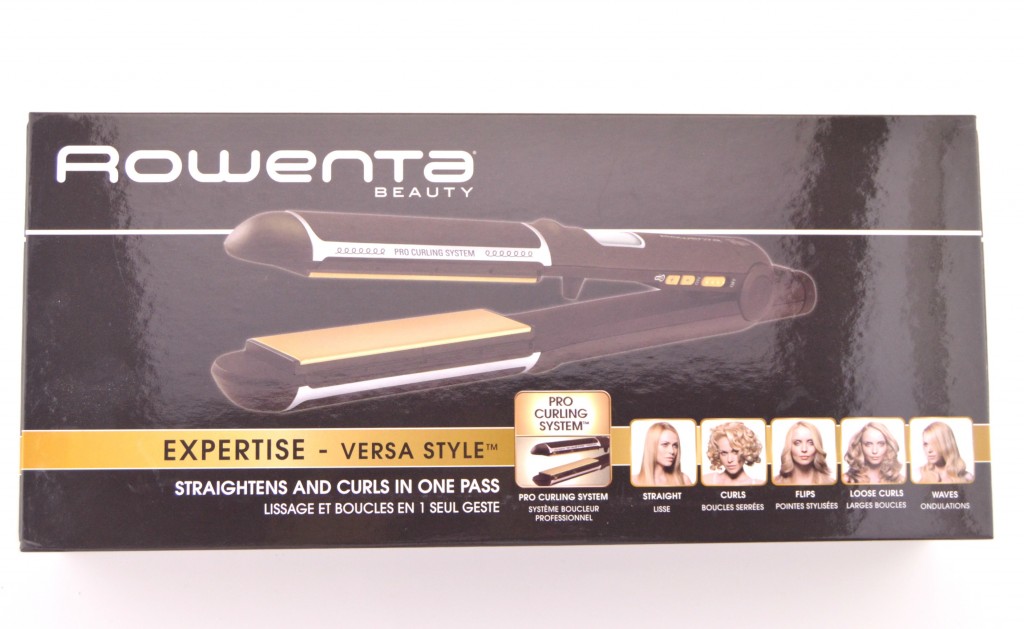 Rowenta Beauty, which although has been around in Europe for years, it's only been released in Canada since 2009. It has a strong following within the Fashion industry and is the official style tools of World MasterCard Fashion week. It makes the highest quality hair tools that deliver salon quality results at home.

Rowenta Beauty Versa Style Iron with its advance European designs puts five heating tools in your hand at the same time. It has versatility in its DNA and provides flexibility to create styles that meet the demands of changing seasons, trends, preferences, and occasions. This high-speed, master styler does the job of a flat iron, a roller set and three sizes of curling wands letting you create amazing curls, luscious waves and flawless pin straight hair.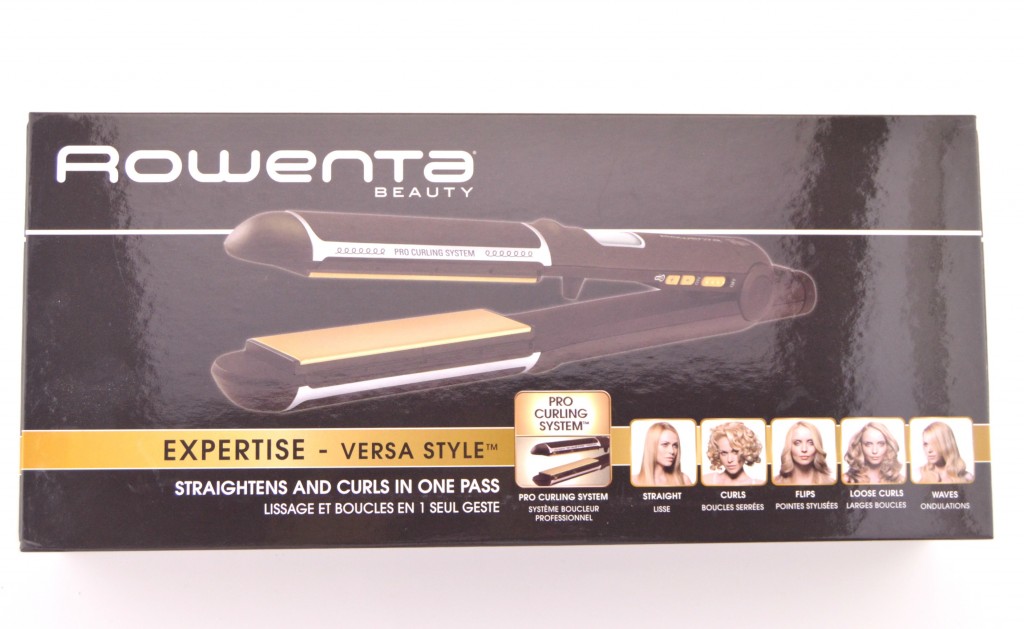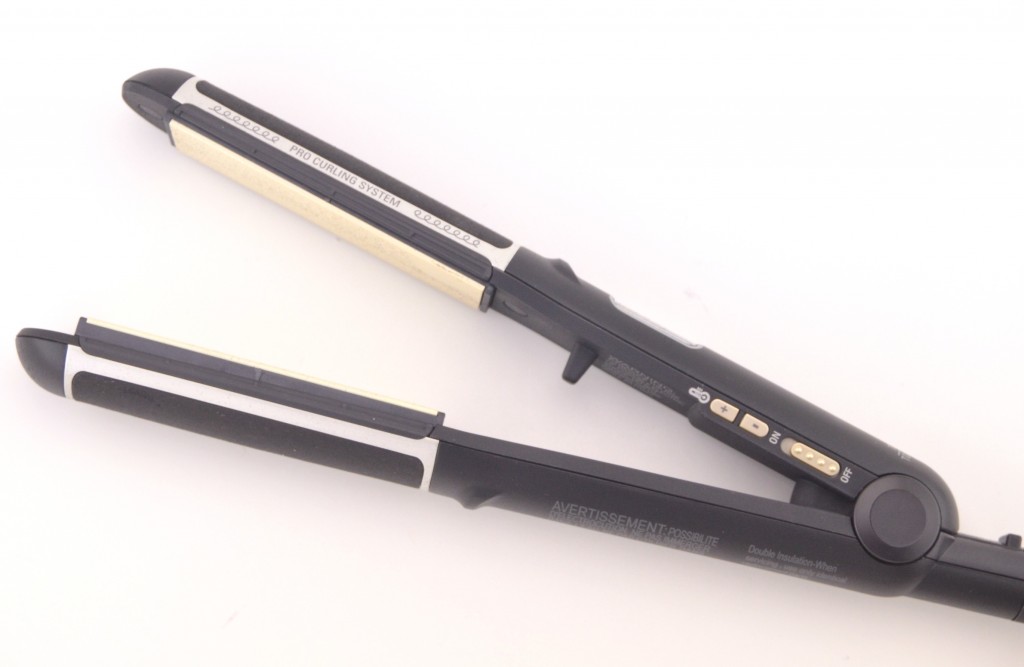 Rowenta Beauty Versa Style Iron is designed with 1" slim floating Premium Ceramic Titanium Tourmaline plates that gives the hair a super smooth finish with less frizz and allows for even pressure distribution. Its exclusive patented Pro Curling System works with curved lateral edges and soft grip silicone strips to create unbelievable curls and waves all while giving incredible root lift all in one easy step and without any demarcation lines. The curved body and rounded edges allows the iron to get closer to the root allowing for better lift and volume when desired. It's super quick heat up time, reaching 400°F in less than 30 seconds, means its ready when you are and has a built in temperature lock that holds your selected heat setting while in use. It also features a 9 foot swivel cord, ergonomic handle for easy gripping and a large LCD display that displays the temperature (ranging from 260 °F to 400°F) that's easy to adjust, change and read the settings on and a heat resistant pouch for easy storing when hot and perfect for traveling with.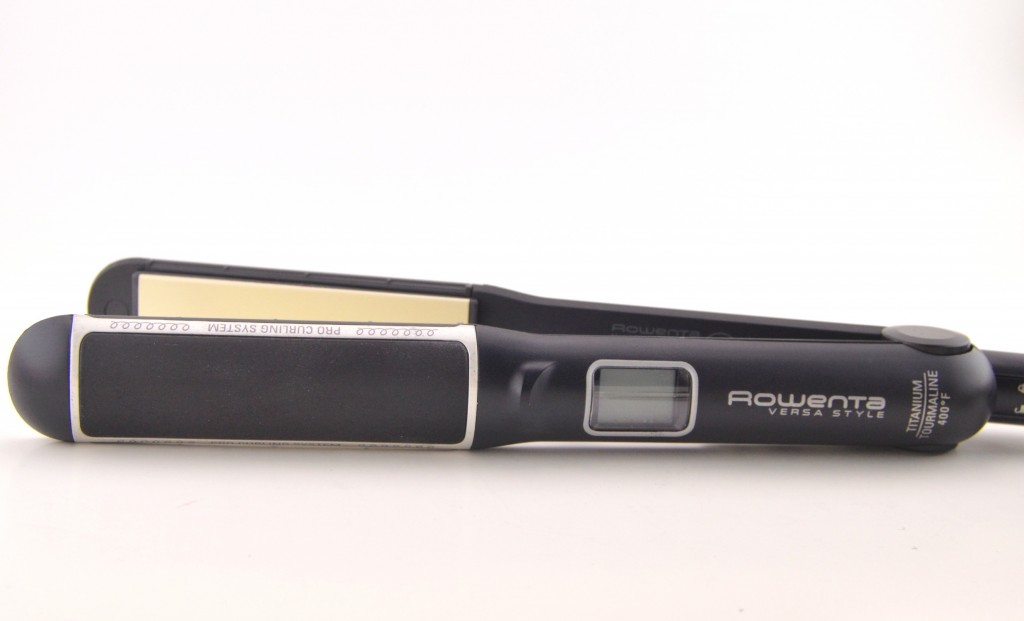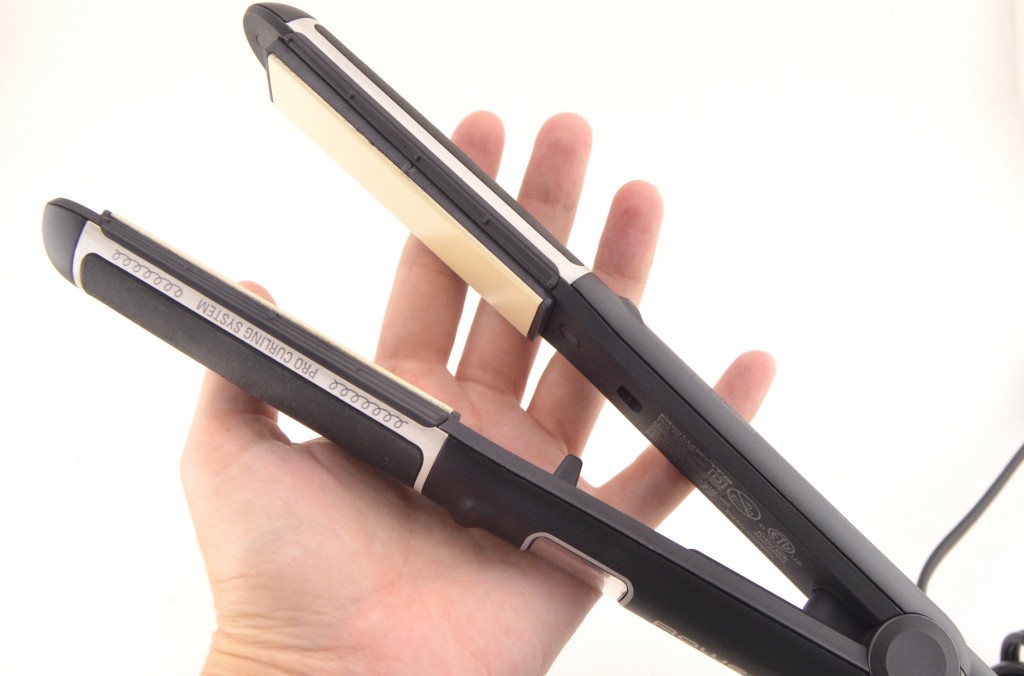 To use, start by plugging in your Rowenta Beauty Versa Style Iron and turning it on, it will heat up within 30 seconds, and select the temperature that best suits your hair type. I usually always pick the highest setting, although I know I don't need it this hot. If you want to lock your temperature setting just hold the + button for 2 seconds. It comes with a quick start up guide with step by step instructions with pictures on how to create 5 different looks. To create the perfect curl start by placing a lock of hair between the plates at the roots and doing a 180 turn with the iron while slowing sliding the iron down to the tips of your hair. To create perfectly straight hair gather a small lock of hair, about a few centimeters in width, comb it and place it between the plates while holding firmly between the plates and slide the hair slowly from the roots to the tip of the hair.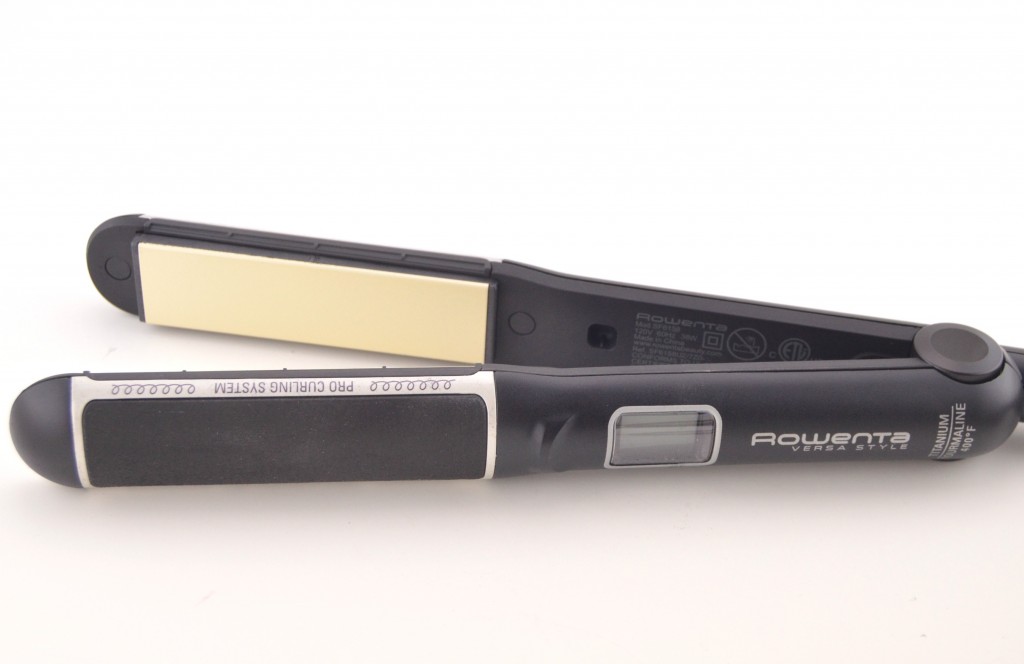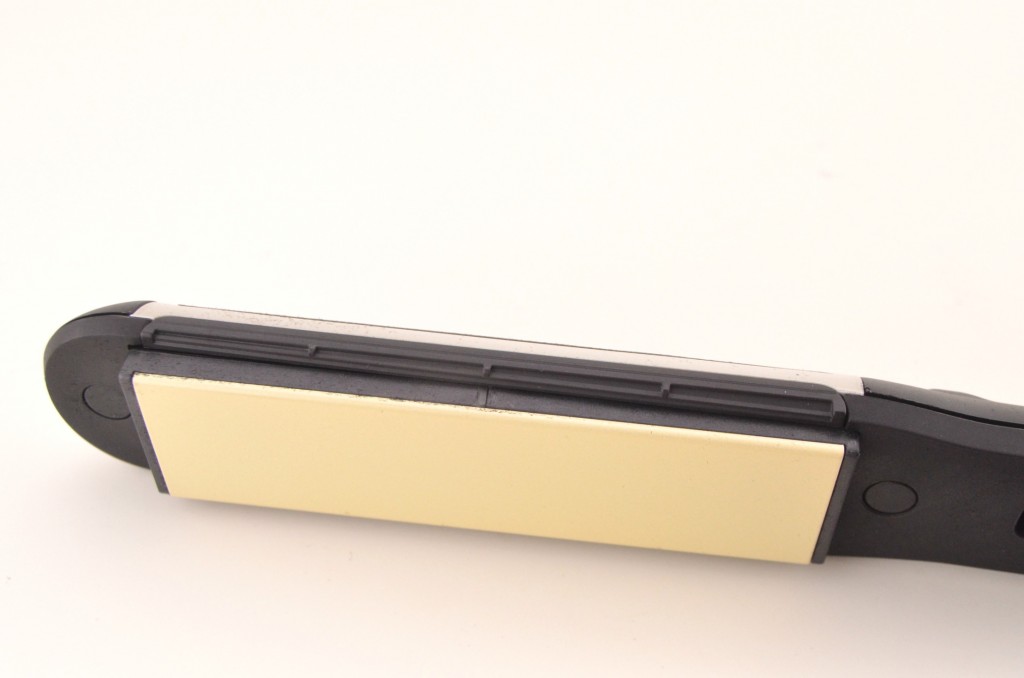 Rowenta Versa Style is my absolutely favourite new hair tool and is definitely giving my Chi some serious competition right now. This innovative tool uses the same motion as curling a ribbon with scissors, starting from the root and pulling down, it's that easy. It delivers breathtaking shiny, frizz-free results, with perfectly rounded, bouncy, beautiful curls or sleek, straight, professional salon hair all within minutes. I've mostly been using it as a flat iron, it's my go to look and this iron helps me to easily create a sleek, smooth, flawless look each and every time. I've been practicing and playing around with the iron to create curls and I have to say, it's the easiest tool I've used to date to achieve beachy curls that aren't too perfect, like other wands will give you. It lets me create a much more natural curl, but the versatility of this styling tool will give me endless amounts of various looks depending on my mood, event or style choice all in one handy tool. I really can't get enough of this, a must have and retails for $229.