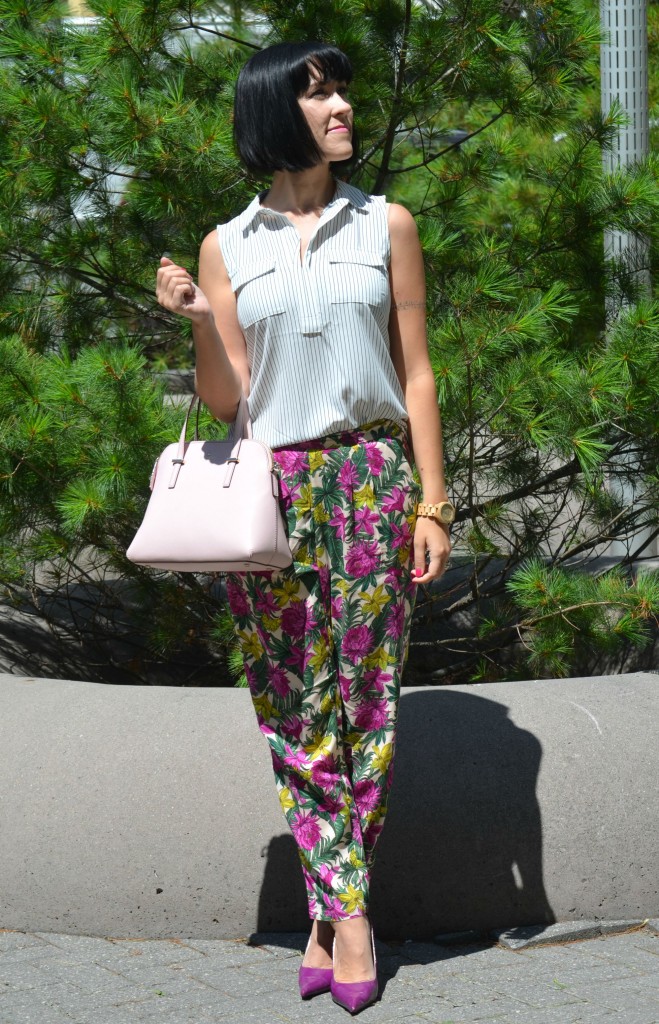 Free Smart Profile
I was in Toronto yesterday to co-host an amazing Clarisonic Twitter Party with my gals, Anum and Zeba. We of course chatted about the new and fabulous Smart Profile, along with some top summer beauty secrets of our own. Readers joined the conversation by asking us their summer beauty questions along with any other questions they had about the amazing Clarisonic. The hour went by so quickly, but I chatted with some truly amazing people over the course of 60 minutes. One of my readers also walked away with their very own Smart Profile. I'm excited to hear her thoughts on it. A huge thanks to everyone who came out and supported me and shared their tips and tricks for the best summer yet.
What I Wore
Blouse- c/o The Loft
Wood Watch – c/o Jord
Pink Kate Spade Purse- c/o Shopbop
Floral Pants- H&M
Heels- ???