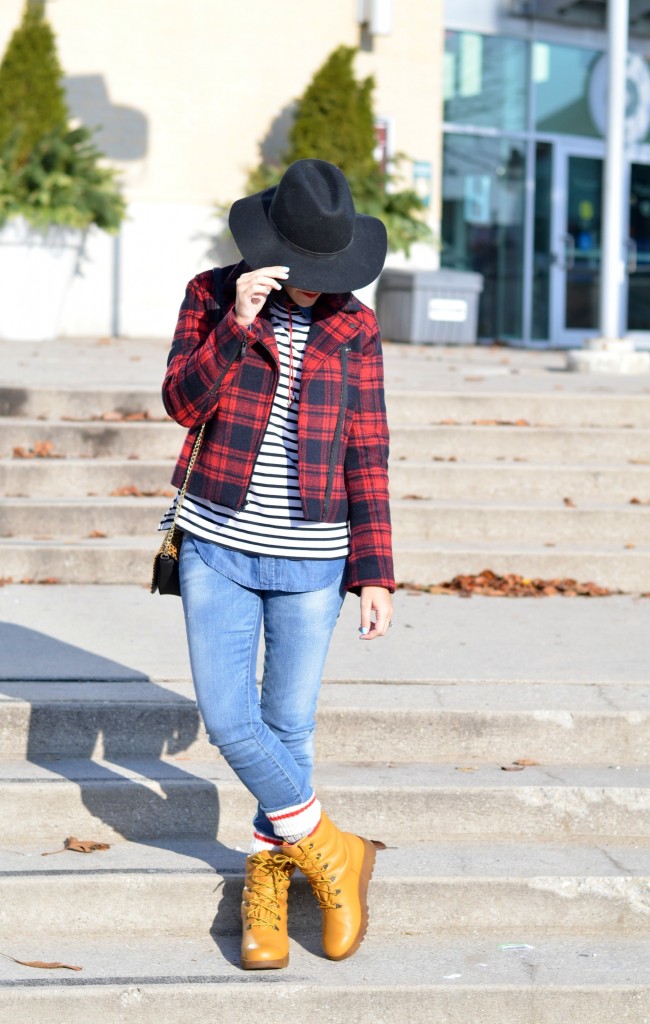 Canadian tuxedo
Much like UGGs and Doc Martens, Timberland boots have quickly made their way into every woman's closet. If you're like me, and wanting to try this classic work boot trend, but with a little more chicness and warmth, let me introduce you to the Cougar Boot 39068 Original. Unlike the traditional Timberland who are merely there for style, these actually help to keep your feet toasty warm in any weather condition. We're talking -30 degree thanks to its waterproof design.
For workwear to streetwear, these  can take you anywhere. No matter what your style, hip-hop, bohemian, girly girl, fashionista or tomboy, these work boot inspired boots can be styled with every single piece of clothing in your wardrobe. If you're anything like me, you may find the Timberlands a bit too clunky and chunky for everyday wear? These Cougar ones mimic the same effect, but with a more streamline effect. Team them with black skinnies and plaid shirt for a more boyfriend feel, or contrast these slightly boyish boots with a dainty feminine dress. Either way you rock them, these Cougar boots can be whatever you want them to be. Have fun with these versatile boots and mix and match them with your own unique style. That's what makes these truly unique and fashion-forward.
Today I went full-on Canadian. Denim on demin, black and white stripes with buffalo plaid. I had fun layering my outfit to create visual interest and to help breakup the traditional Canadian tuxedo.
What I Wore- Denim Shirt- c/o Joe Fresh, Buffalo Plaid Jacket- The Gap, Hat- Smart Set, Nacklace- c/o Lisa Q of Sweden, Sunglasses- c/o MIKU, Tee- Forever 21, Purse- c/o Le Chateau, Jeans-The Gap, Boots – c/o Cougar