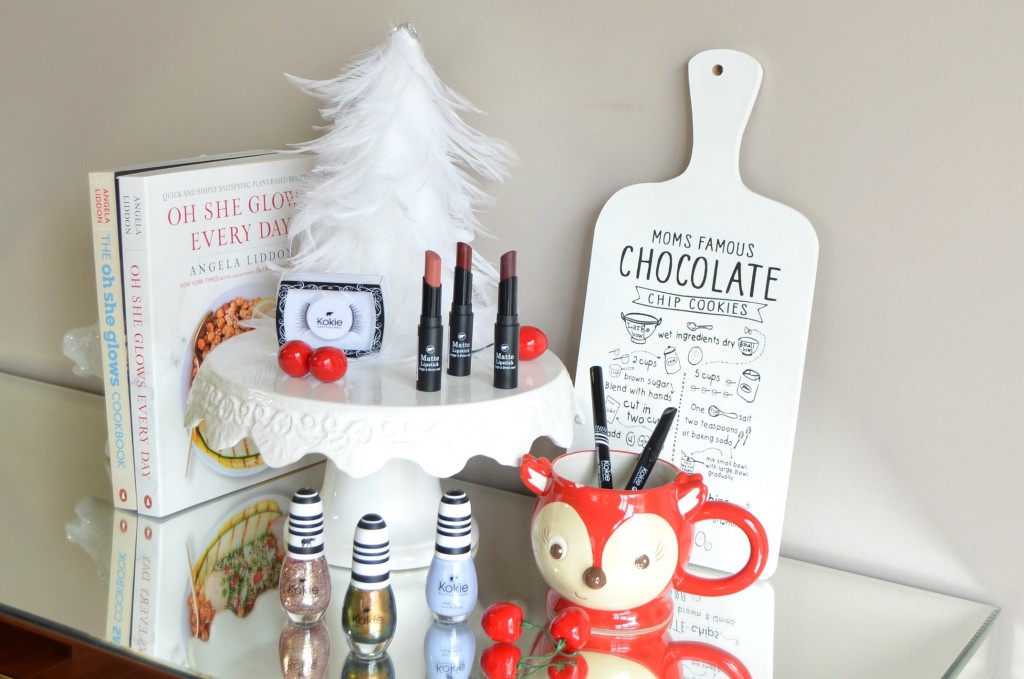 Be Bold. Be Beautiful. Be Unforgettable.
I'm always on the hunt for new brands to test out. Recently I came across Kokie Cosmetics (pronounced Co-Key), a fun, creative and inspiring brand out of Maryland. The brand was born last year and has quickly taken the beauty market by storm. It's motto, be bold, be beautiful, be unforgettable. Not only does the brand welcome creativity and inspires to be fun, it features fun packaging in bold, gorgeous colours. A cruelty-free, unforgettable experience await you when you purchase any of their products. Each product is created with an elephant logo on the front, which represents power, wisdom, strength and loyalty. A few of the things Kokie thinks is beautiful.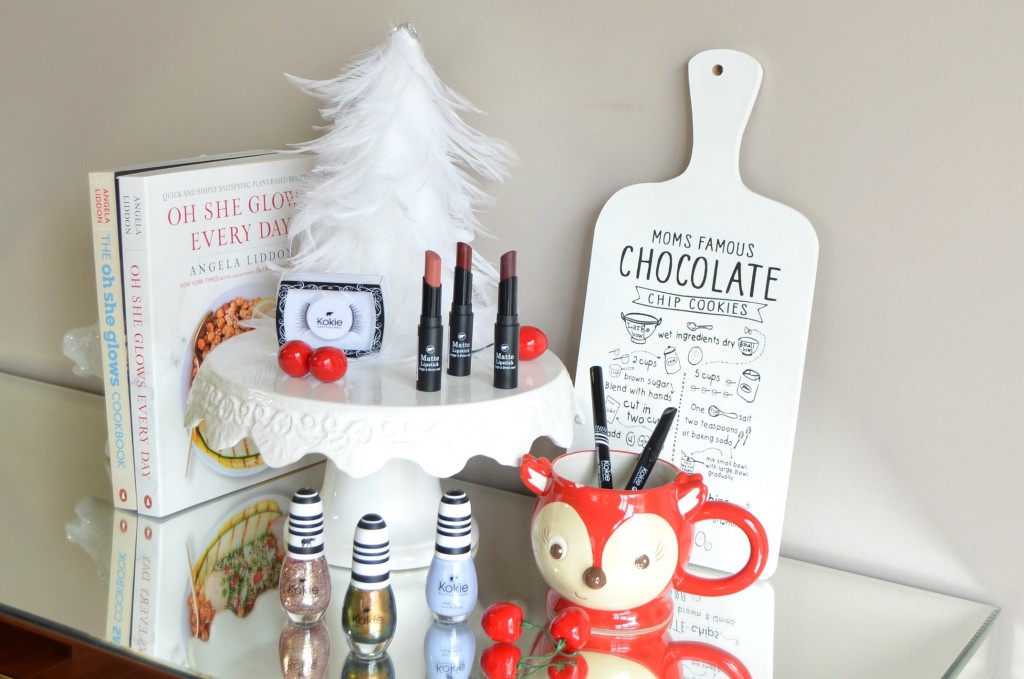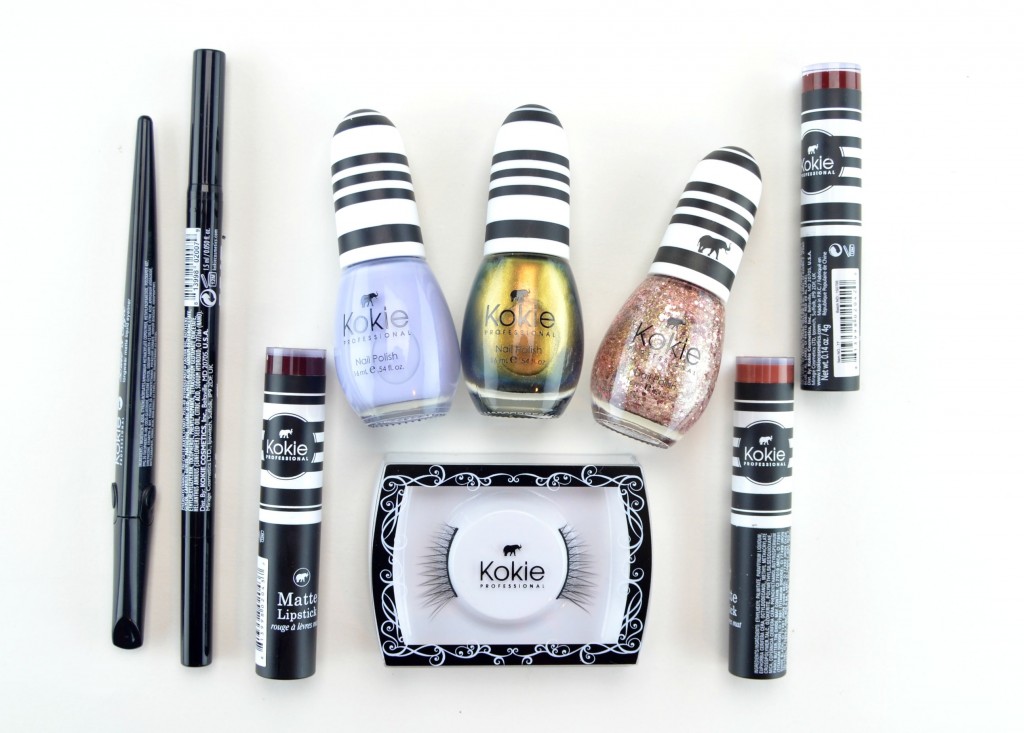 Kokie Matte Lipsticks are offered in an array of different shades, we're talking over 20+ colours to choose from. It comes in a chic and elegant, black and white striped packaging with a rich and creamy, long-wearing formula within. It's luscious, velvety, creamy texture glides across the lips with ease. It never pulls, tugs or skips on the skin. It offers a soft, smooth and slightly hydrating, matte finish. It's highly pigmented, provides intense colour payoff and truly opaque in a swipe or two. Although it's light as a feather on, it still wears for upwards of 6+ hours. It doesn't migrate outside of the line, bleed, feather or settle into fine lines.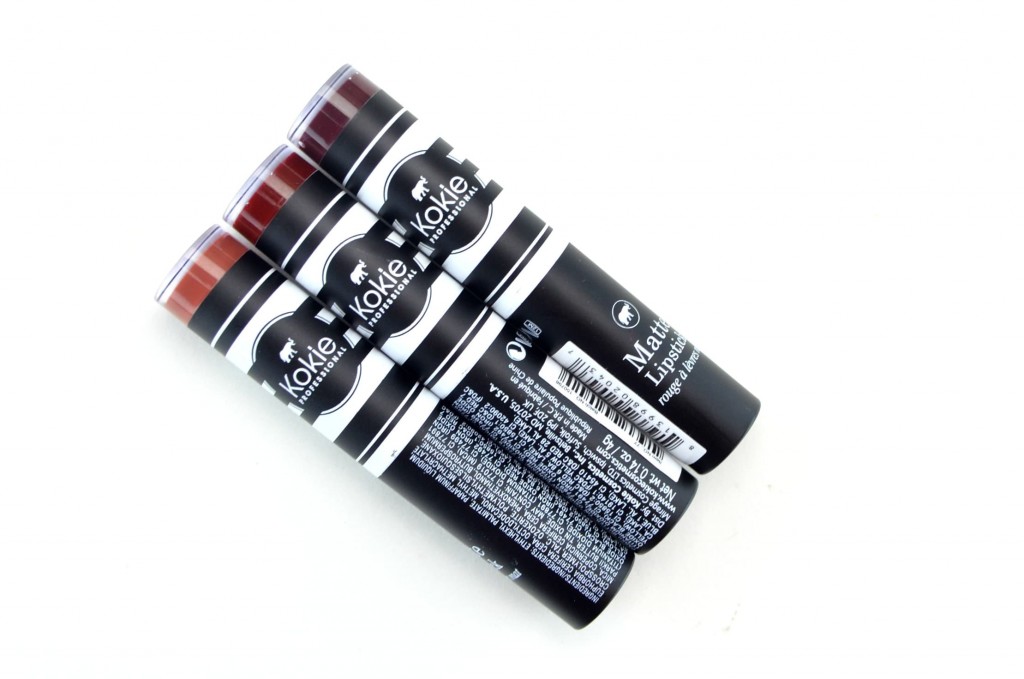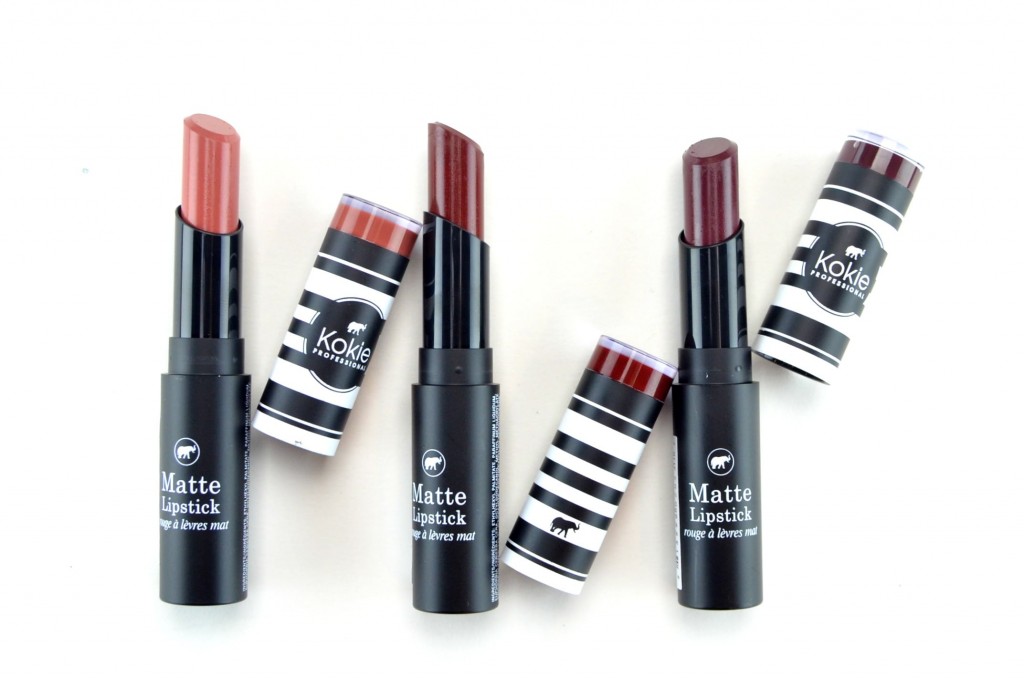 If you're over those drying, uncomfortable matte lips, I highly suggest taking a closer look at these Kokie Matte Lipsticks. I'm not going to lie, I'm over those extremely dry matte lipsticks. Each shade feels incredibly comfortable to wear and is super easy to apply. These really do not feel like your typical matte lipstick. It feels more like a traditional creamy satin lipstick, without the shiny, sheen finish. Not only does it provide a ton of moisture, it doesn't cling to any dry patches or accentuate dryness. I found a few of the shades to have more of a demi-matte finish, without the dullness. As it slowly starts to fade, after the 3 hour mark, it leaves behind somewhat of a beautiful stain. Needless to say, I'm obsessed with the formula, the finish and the wear time. Each shade retails for $6.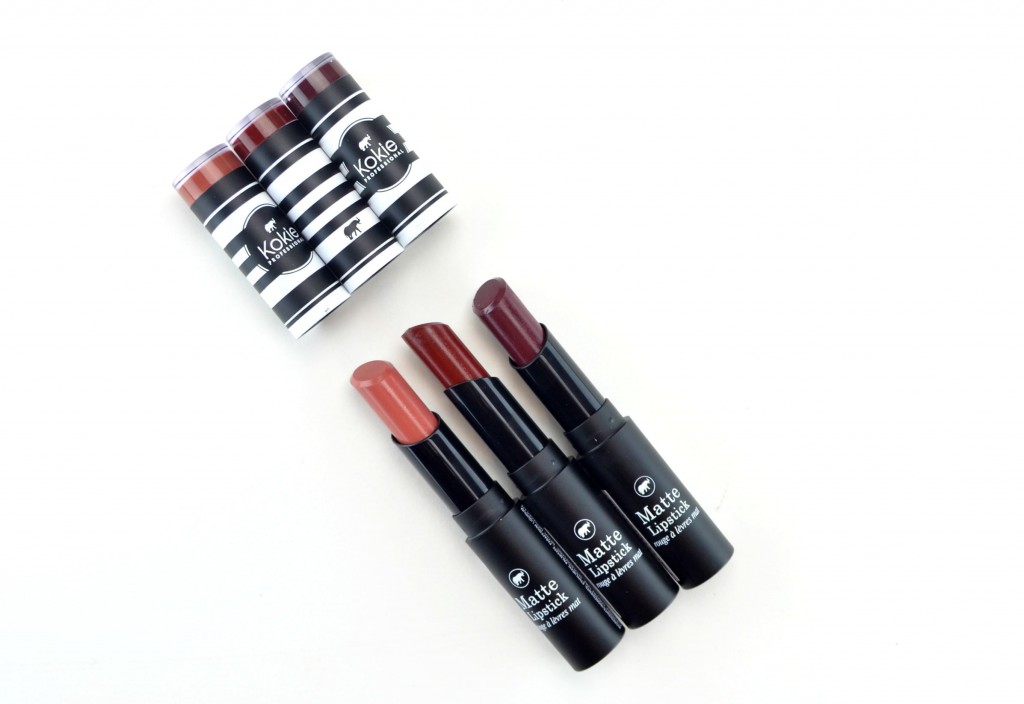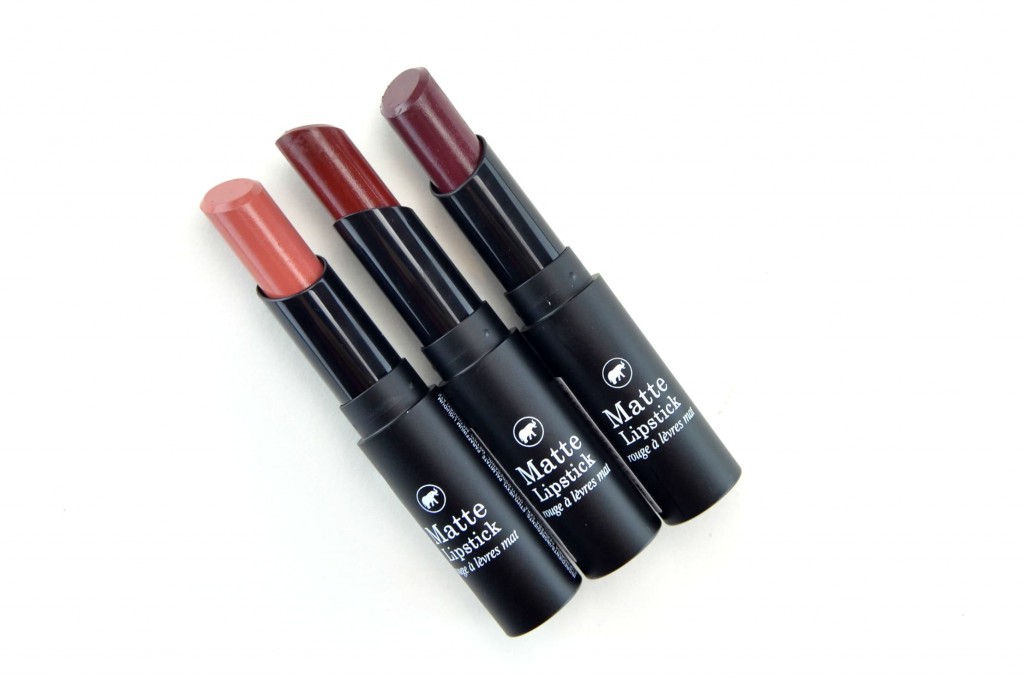 Kokie Matte Lipstick in High Tea, Pinot and Vamp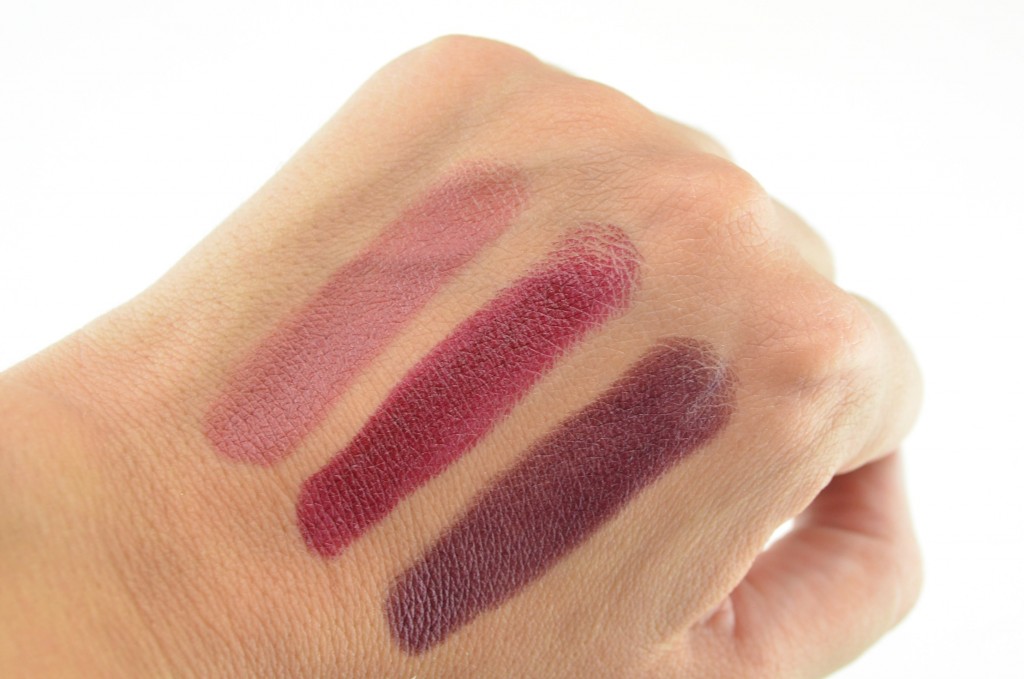 For all you nailaholics out there, Kokie Nail Polishes are offered in over 100 superior trendsetting colours. It comes in playful, chic and trendy, black and white striped bottles with a long-lasting, quick-drying formula within. Its unique brush is easy to use and deposits just the right amount of polish for a seamless and effortless application. It covers the entire nail in a few simple strokes. Each shade is incredibly saturated in colour, allowing for a single swipe of polish for true colour payoff. It provides an ultimate high-shine finish that lasts.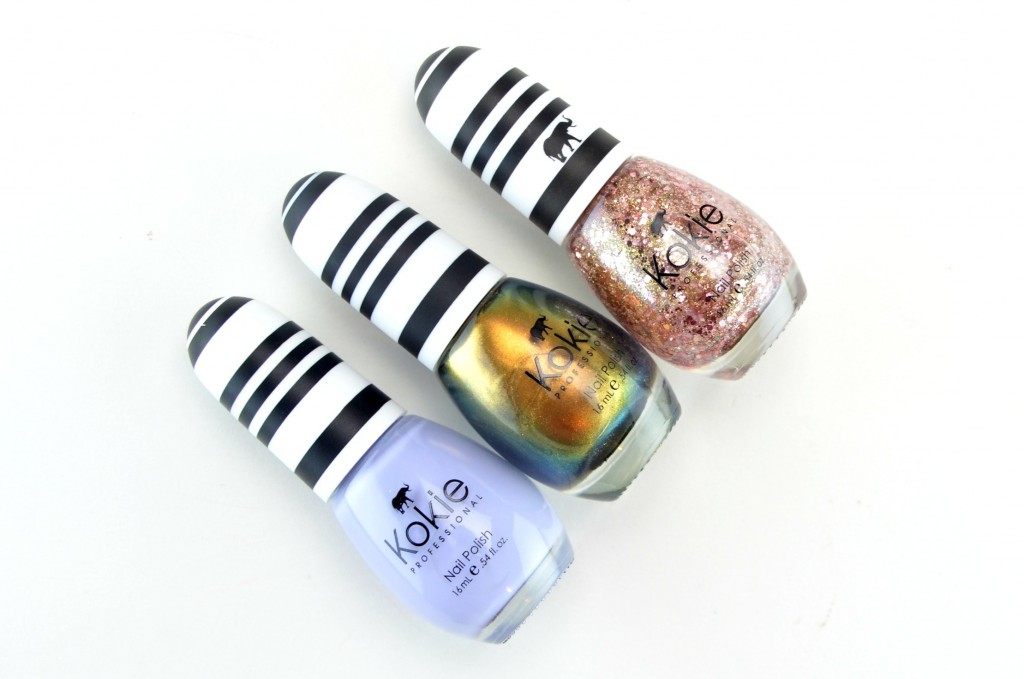 With Kokie Nail Polishes you'll easily be able to achieve fully pigmented, truly opaque coverage in a single coat or two. The brush is easy to work with, the formula is rich and creamy and delivers a streak-free finish each and every time. It provides a deep, vibrant, shiny finish that's quick drying and long-lasting. The colour stays put for upwards of 5 days without fading or chipping. Applying a base coat can prevent staining on some of the darker shades and will allow for easier removal process. It doesn't smell as strong as your traditional nail polish, which was an added bonus. Each shade retails for $6.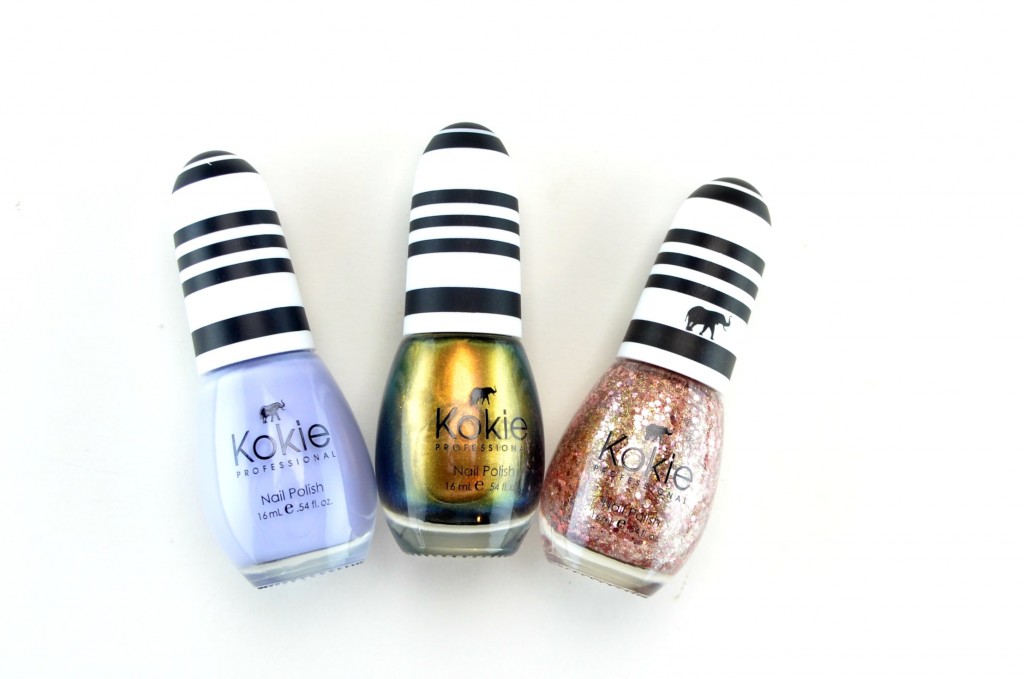 Kokie Nail Polish in NP49, NP45 and NP52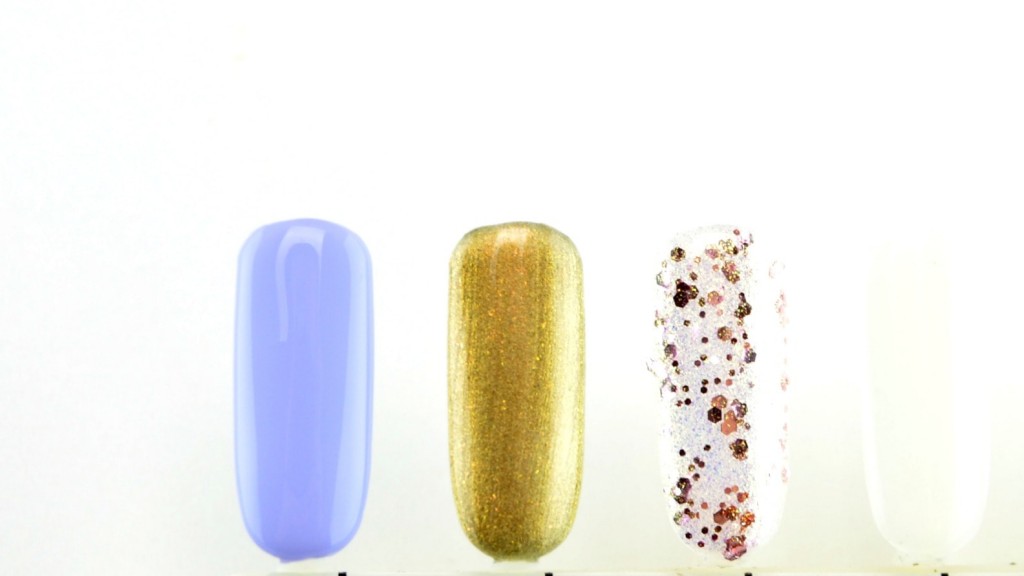 Kokie Dynamic Duo Eyeliner features both a skinny, felt tip side and a slightly wider tip side to help create both thick and thin lines. The soft, finely-pointed felt tip side provides maximum control with the convenience of a pointy tip. It allows you to effortlessly position the pen at different angles, allowing for several different looks. If you've struggled with liquid liners in the past, this is a great starting point. It provides full colour definition in a single stroke with an extremely black matte finish.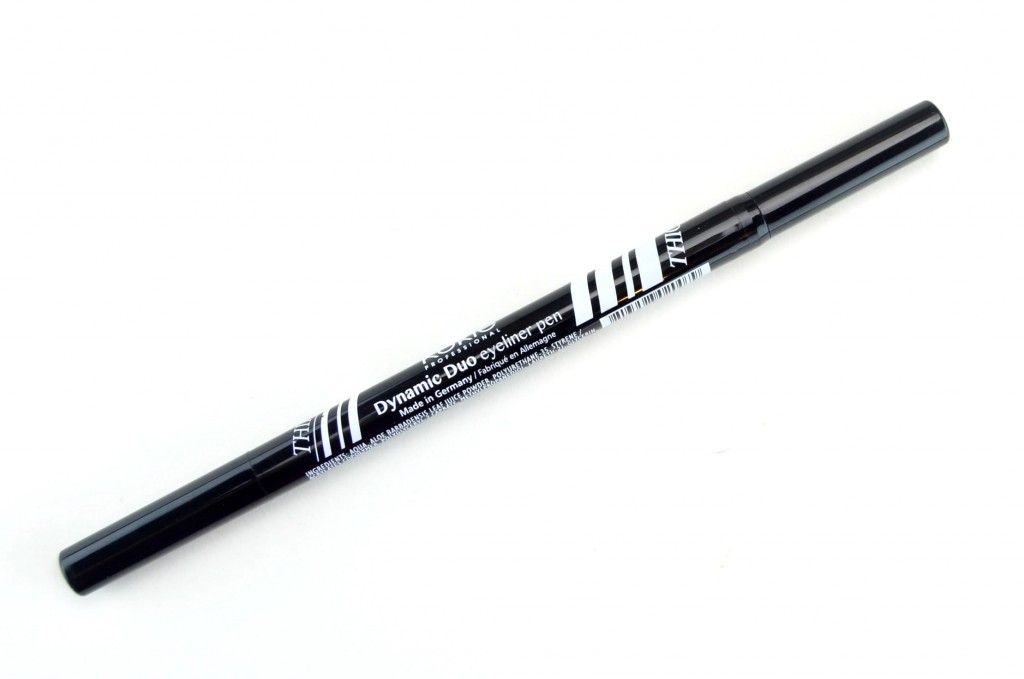 If you're looking for a thin line, use Kokie Dynamic Duo Eyeliner very tip of the pen for an extremely fine line or hold the pen on a slight angle to get more of an intense, heavy and thick line for a bolder effect. And while I love the idea of this duo-ended liner, the thicker angle side fell short. I love its unique design that allows for quick and easy, thick and thin lines with total control, but the formula is somewhat thin and runny. It glides across the lid with ease, without pulling or tugging, but as you can see from the photo, it is anything but pigmented. It's almost like a watery brown instead of matte black. It retails for $8.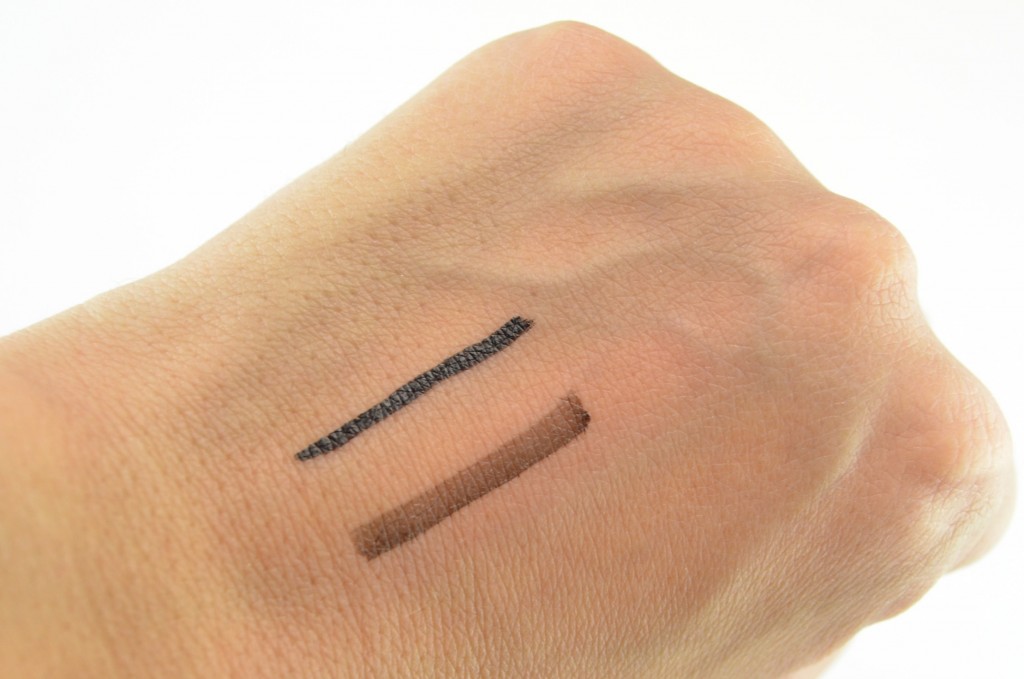 Kokie Line & Style Longwear Matte Liquid Liner provides extreme precision thanks to its fine felt tip. It allows you to effortlessly apply both thin precise, medium and bold lines. It fits comfortably in the hand which makes it a dream to hold and work with. Its taper applicator comes to a fine point that easily lines the eye in a single stroke without tugging or pulling on the lash line. The unique design of the pen allows you to create the thinnest line possible at the inner corner of the eye and a thicker line as you apply outwards. It's extremely black, intensely bold, perfectly matte, and comes with a waterproof formula to ensure it will stay put all day without feathering or flaking. It retails for $8.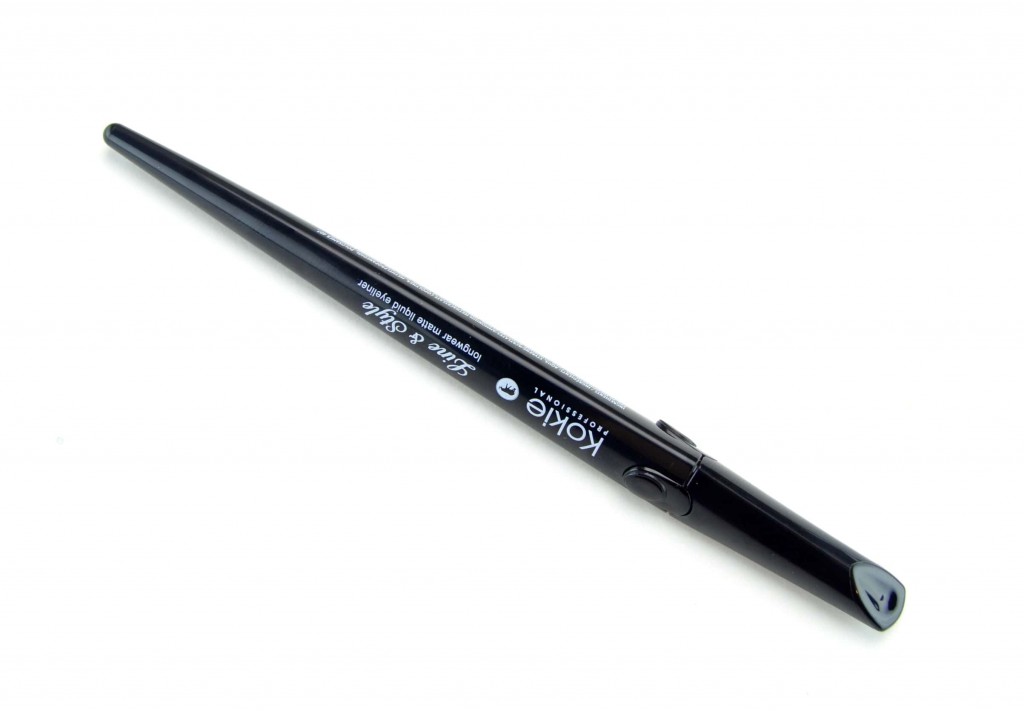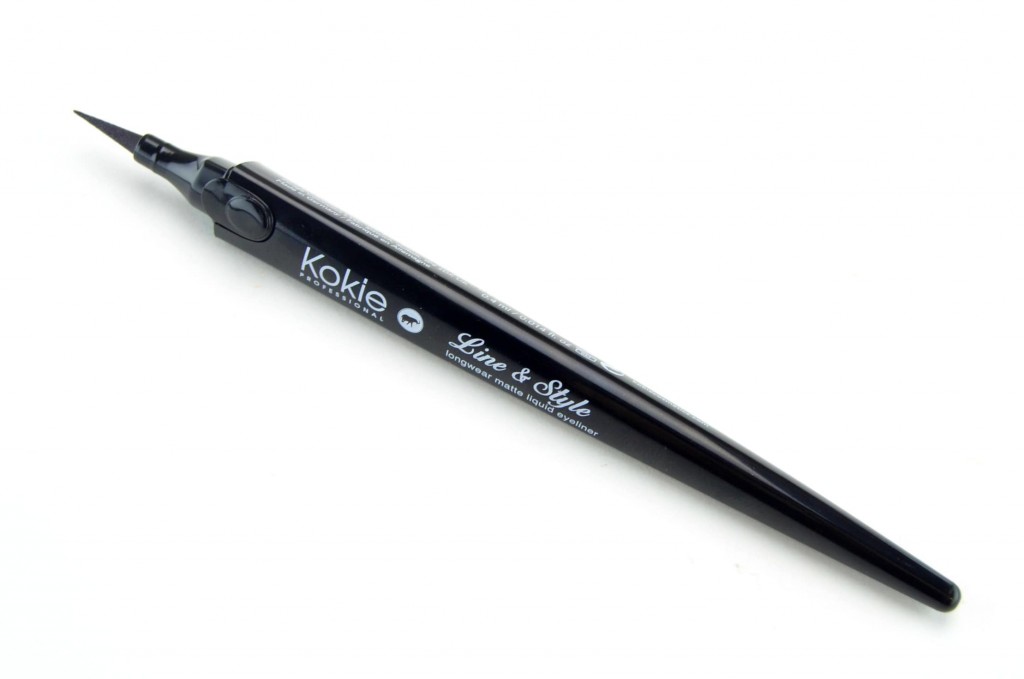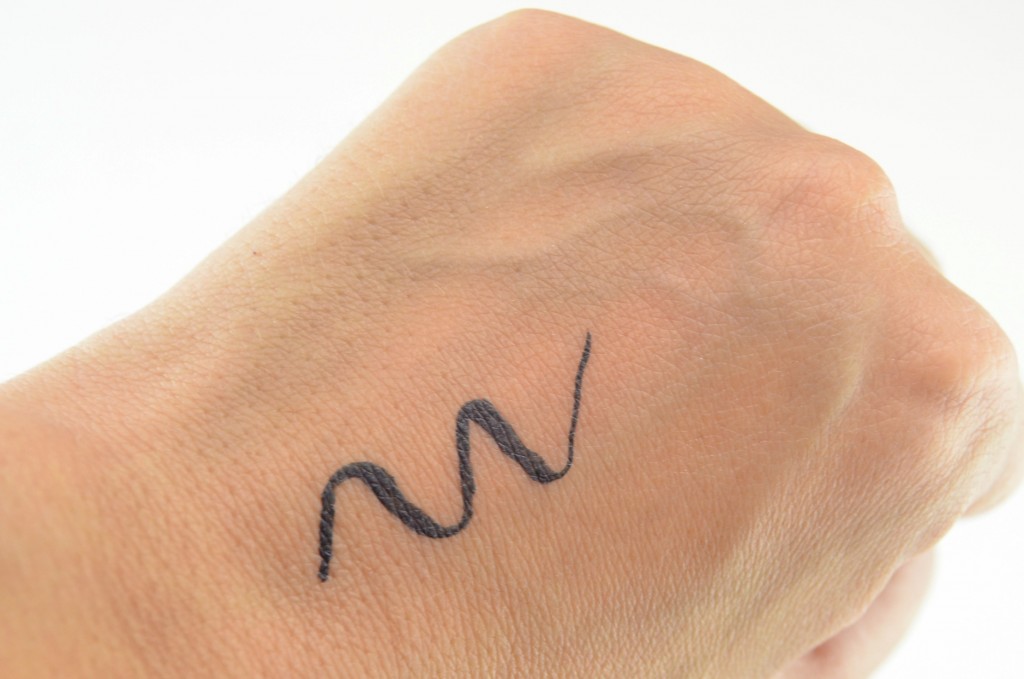 If you're into fake lashes, Kokie offers over 55+ styles, designs and length. I have yet to experiment with these (as I'm not the best at applying falsies), but these feel soft, fluffy and flexible. Each set retails for only $7.