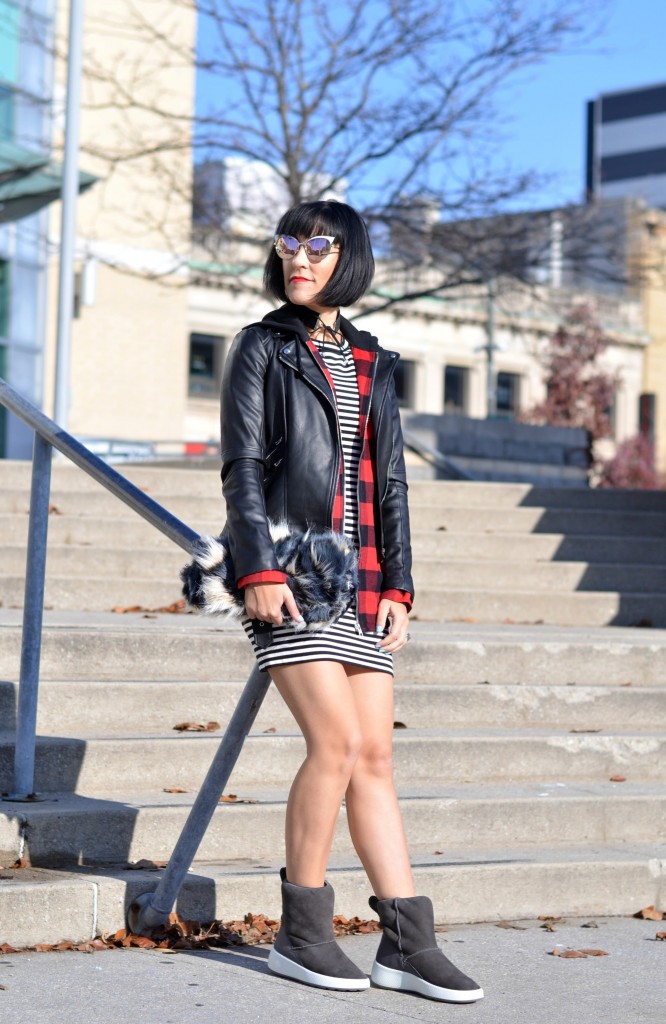 must-have boots for winter
I'm not going to lie, I never fell victim to the UGG boot obsession. I just never saw the appeal? I'll let trendy college students have that trend. That being said, I know our Canadian winters are brutal. We need thick winter boots to keep both our feet and toes toasty warm. That doesn't mean we can't do it in style, does it? Take the ECCO Ukiuk Boot for example, still ideal for our cold climates, but done in style. It's perfect for cooler temperatures, yet is seamless and chic. Wear it with leggings or skinny jeans for a more streamlined look, or tucked into your denim or overtop of your flare pants for a more weekend vibe. Either way, these are incredibly easy to wear without losing your sense of style.

If you know anything about the ECCO brand, you know it's all about comfort. These ECCO Ukiuk Boots are no exception. Fully lined with lambs-wool and also offers incredible support for your feet. Unlike traditional UGG boots, these feature a rubber heel to not only help you from slipping and sliding around on the icy ground, but help to prevent the suede from getting wet and dirty. This also helps your feet to stay dry, warm and cozy. Wearing these boots doesn't have to be boring or unstylish, it's about being cute, warm and chic.
What I Wore- Dress- Aritzia, Choker- c/o Lisa Q of Sweden, Flannel Hoodies- H&M, Sunglasses- c/o MIKU, Faux Leather Jacket- Zara, Furry Clutch- c/o Avon,  Ukiuk Boots- c/o ECCO