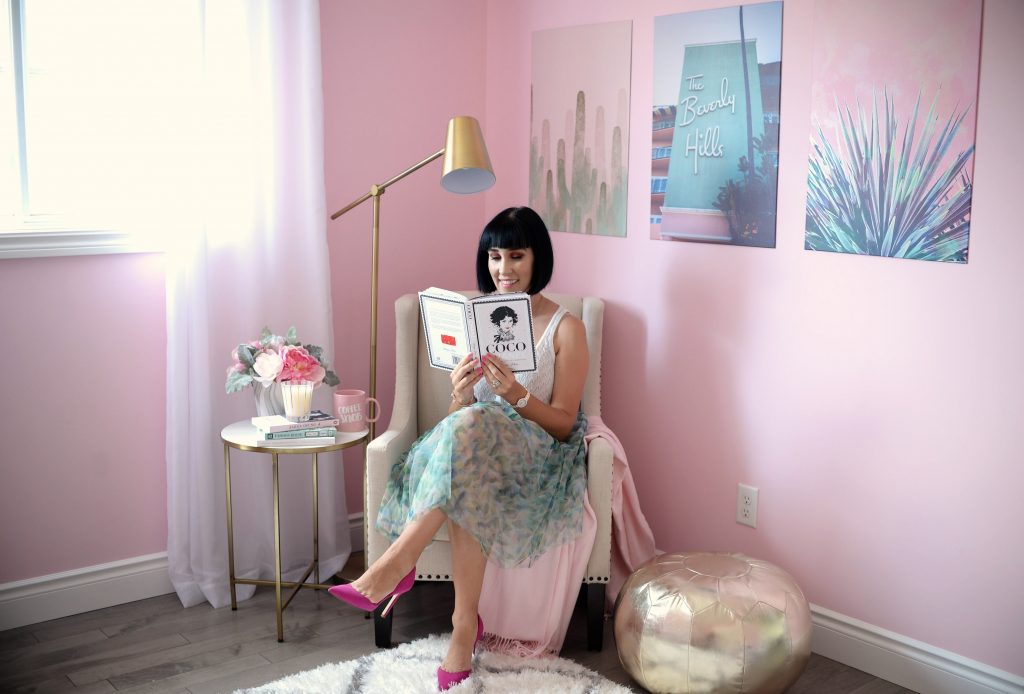 Displate
In our chaotic and hectic lives, it's often hard to find 5 minutes of piece and luxury. I honestly believe in creating a space in your home that leaves you not only feeling inspired, but relaxed and at peace. Try to dedicate a specific area in your home for peaceful activities. This may include reading a novel, scrolling through a stack of your favourite magazines, or even browsing your social media feeds. This will be an excellent reminder to slow down, and find the time for a little self-care, in the midst of a frenetic week.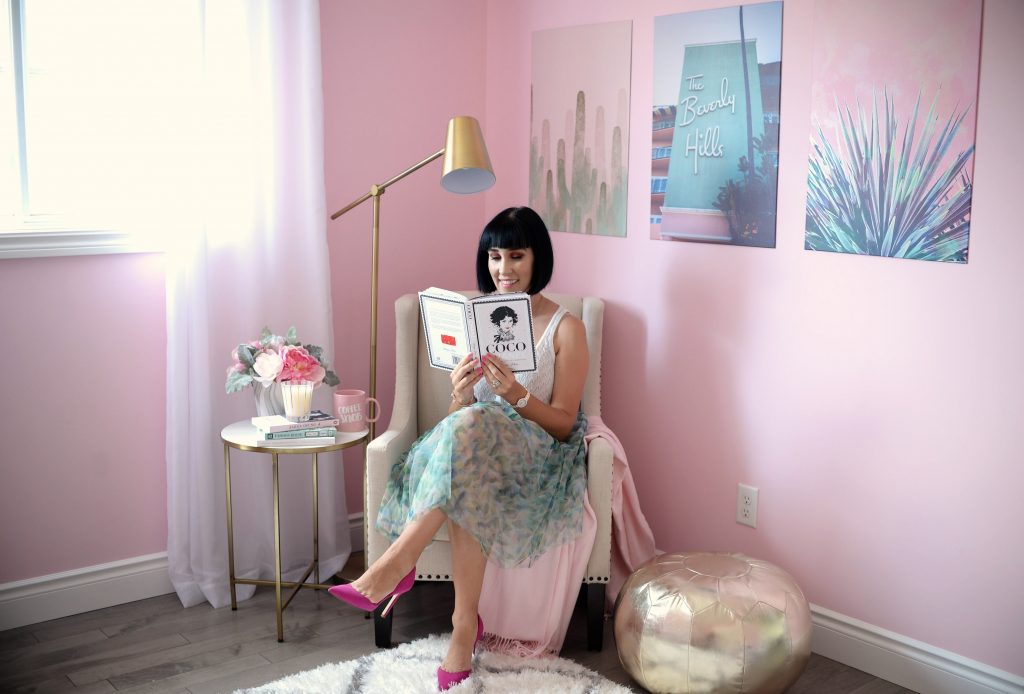 A perfect cozy reading nook can achieve all this. A place for you to sit back, relax, and let the stress of the busy day wash over you. It can be a corner of a room, or an entire room, either way, create a space that's unique and matches your personality. All you need is a soft chair, a plush throw, an ottoman to prop your feet up, a good floor or table lamp and an end table. Of course, beautiful artwork on the wall is a wonderful way to personalize your space and add texture and colour to your room.
The trick to any great space, is to think about the things that make you happy and bring you joy. Bring those elements into your reading nook, and it's sure to leave you feeling inspired and refreshed. Start with a chair and build around that. Of course, this is going to be different for everyone. Try to look for one with a high back for maximum comfort, and even an armchair, to rest your arms on.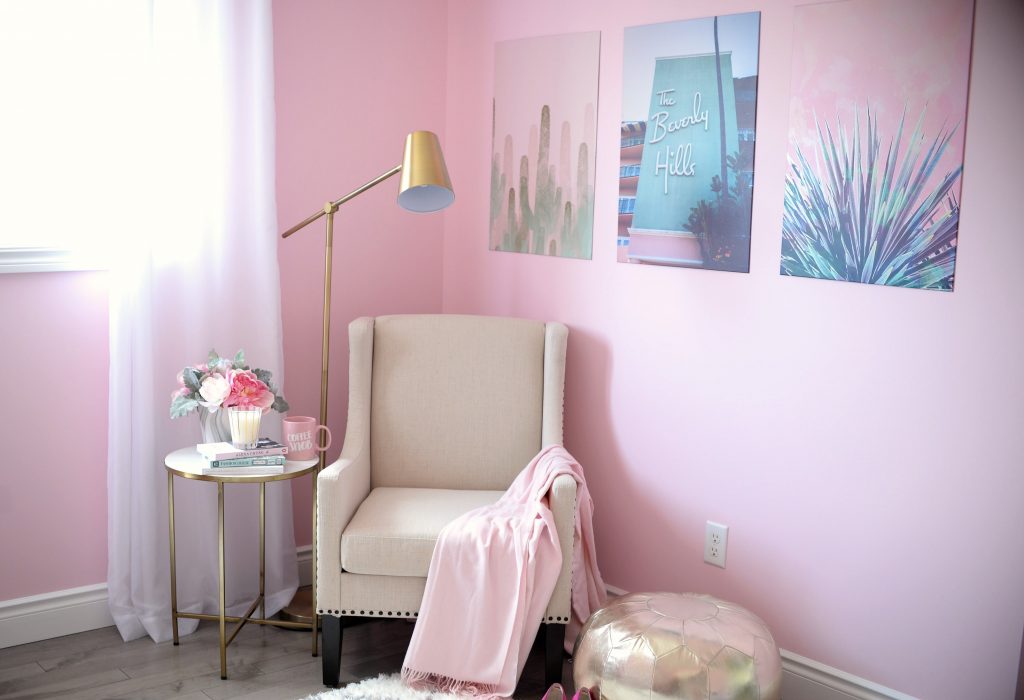 Once you have your chair, the second most important thing is artwork. Every room needs a focal point, something that will instantly draw the eye into the space, and artwork is an easy way to achieve this. Keep the size of the room in mind, along with your colour palette, but besides that, have fun with your art. It's an excellent way to make the room appear finished.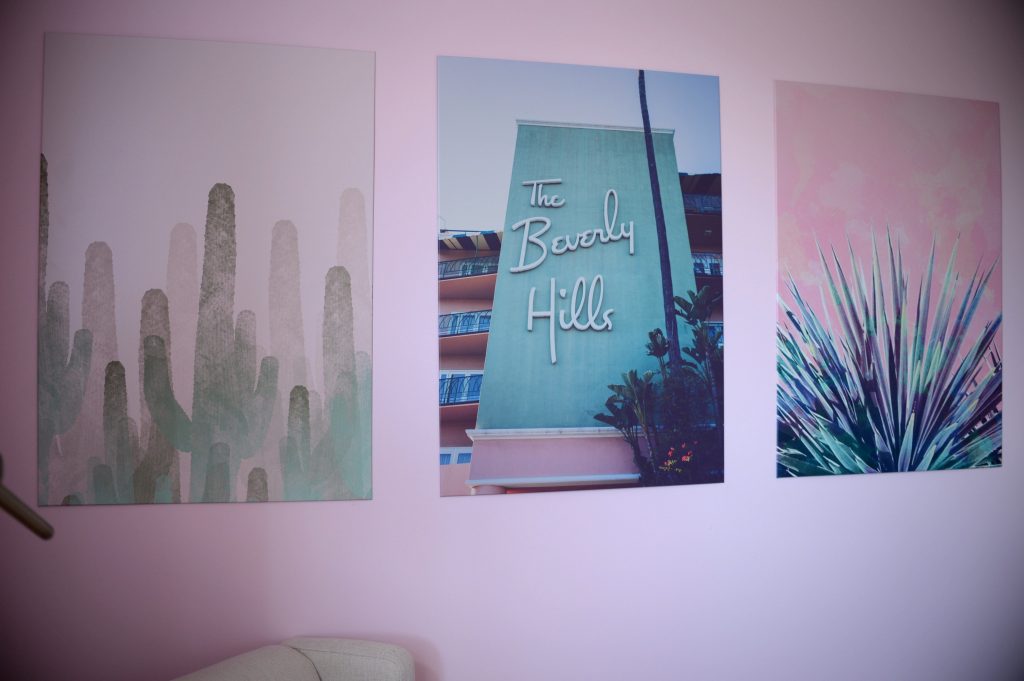 I recently fell in love with Displate, a company that makes hand-crafted metal posters, designed by incredibly talented artists. Not only does each piece feature an easy magnet mounting design, for each Displate purchase, 10 trees are planted in your honour. With over 6500 artists from over 85 countries and over 100,000 prints to pick from, you'll be sure to find that perfect piece to complete your room.
Hanging your new Displate couldn't be easier, just peel off the foil from the magnet, stick to the wall and hold for 20 seconds and then hang your artwork on the wall. The thing I love about this is it requires no measuring and no tools. You'll be able to move the artwork around, until you get it in your desired position and height. You can create gallery walls with ease, no nails or holes. Added bonus, you can switch up the artwork pieces as often as you like, as it takes less than 2 seconds. Feel free to use code AMBER20 for 20% off.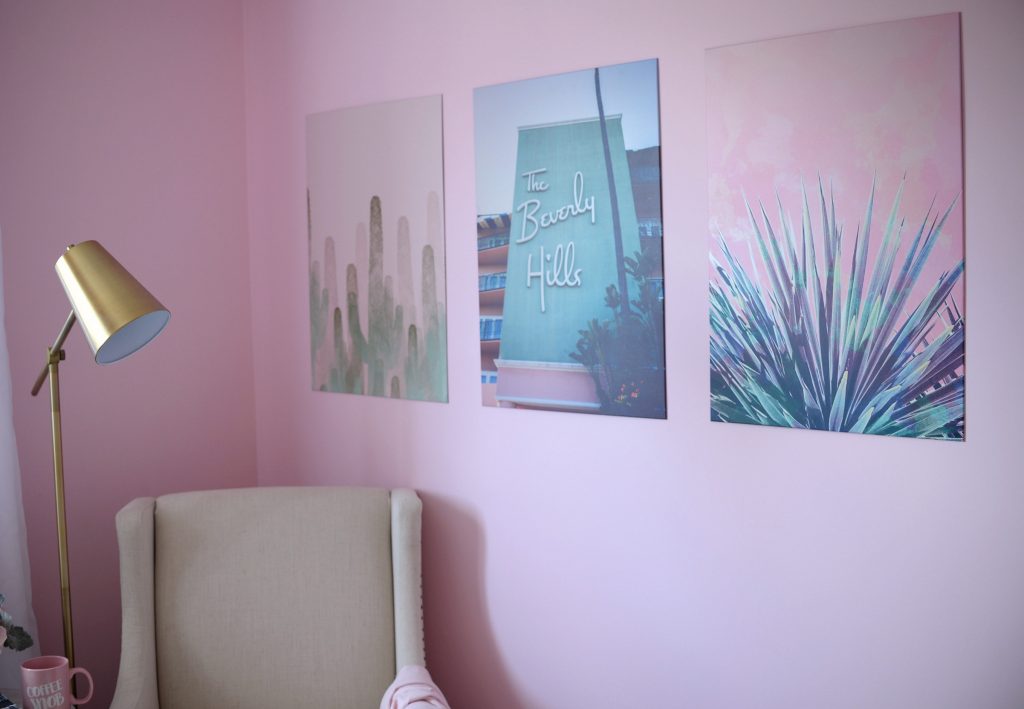 A side table is a wonderful way to store a few of your favourite books, if you don't have the space or want to install bookcases. It's also the ideal spot to place your cup of tea or coffee, along with a candle or two.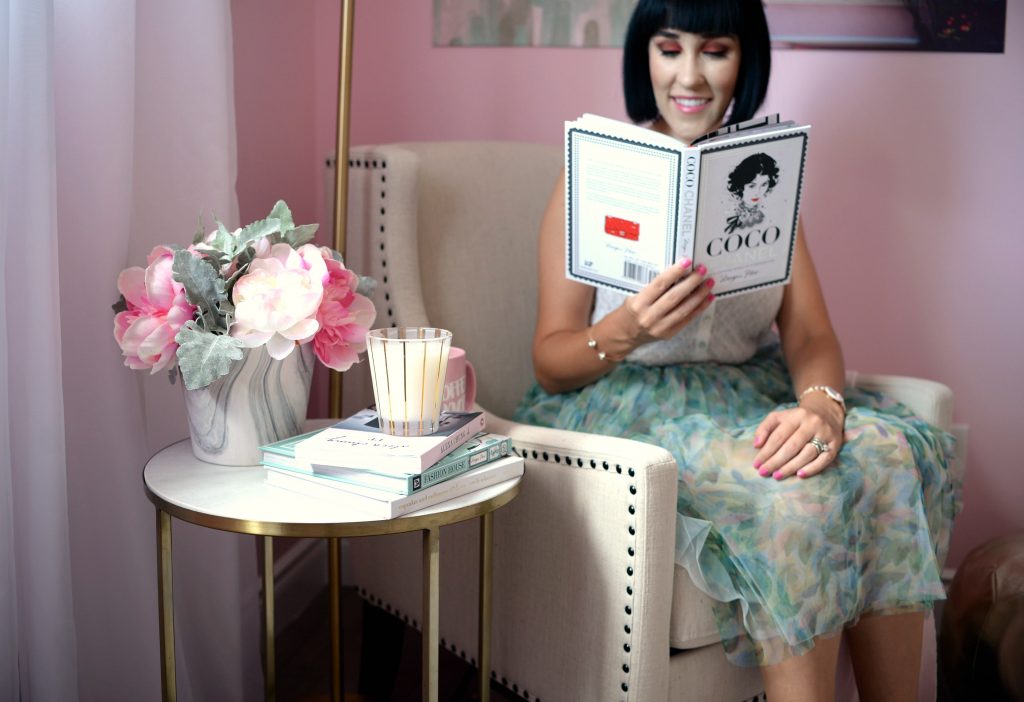 Good lighting is key, so either build your nook around an open window or invest in proper artificial lighting. Table lamps are a safe option, but I actually prefer a floor lamp. This gives you the option of directing the light right above you or more on an angle.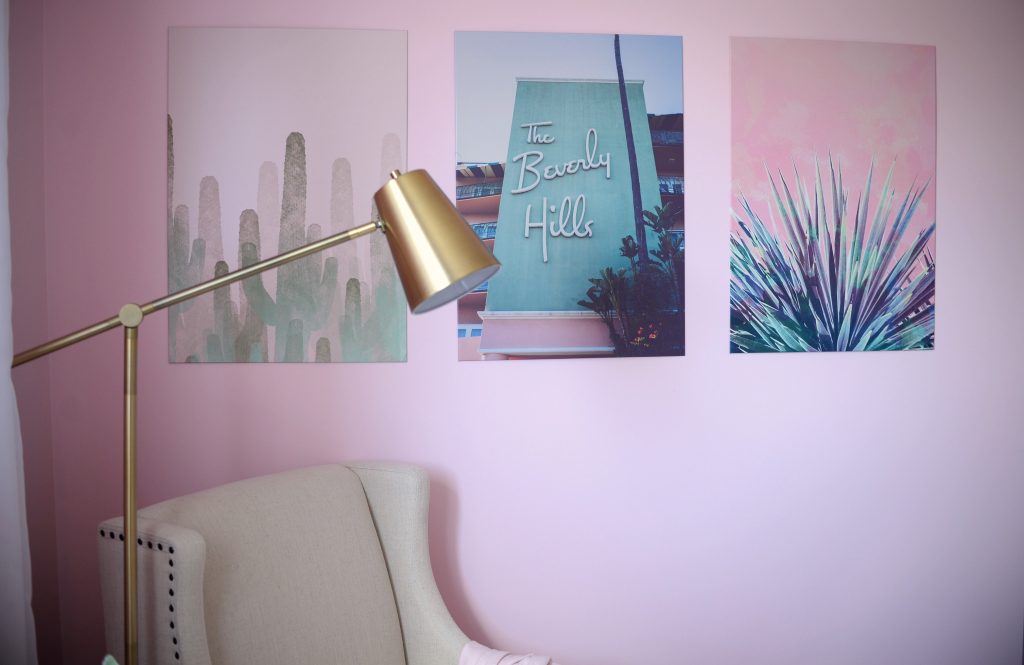 There's something extremely relaxing about kicking your feet up after a long and busy day. Ottomans are an excellent way to not only fill in space but allows you to fully get comfortable. It can also double as a side table by placing a small tray on top of it. I can hold a stack of books or other special and personal objects.
Every space needs some sort of texture, and you can achieve this with a luxurious throw or blanket. This provides a certain degree of coziness, while adding texture.  Not only can these be used to add comfort, but they can also be used to add a pop of colour to the space.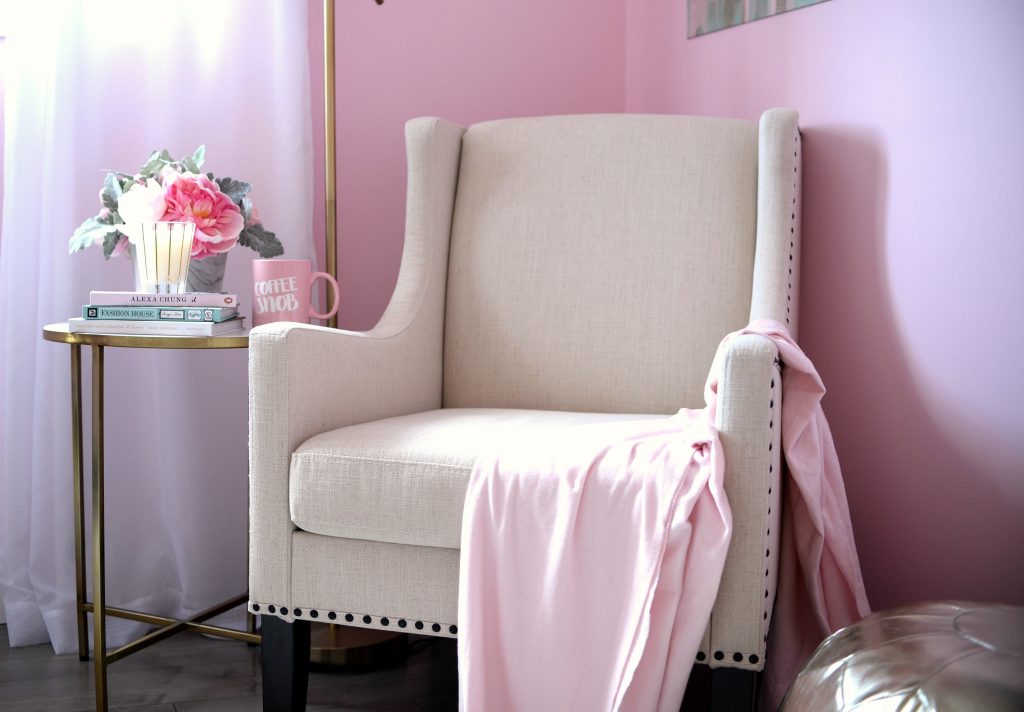 Don't forget foliage. Greenery is a key piece to any room. Adding in some flowers or plants is another way to add colour and bring new life to a space. It doesn't have to be real, faux and artificial plants have come a long way over the years.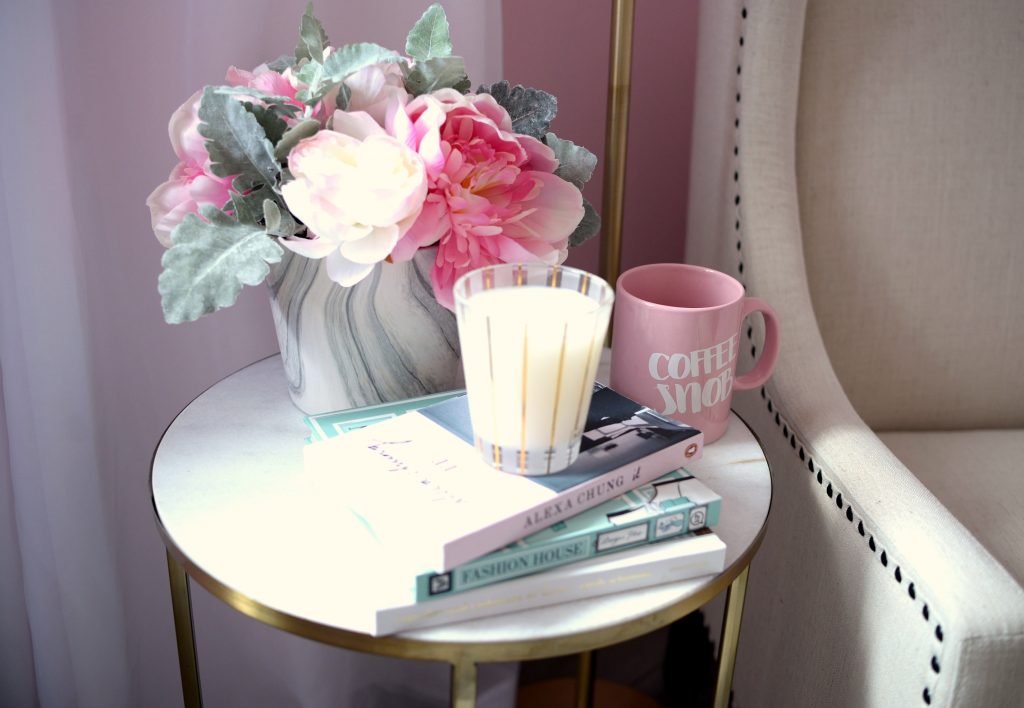 "Disclosure: This post was sponsored by Displate, but all opinions on this blog are my own. I also want to thank you for supporting the brands that support my blog."