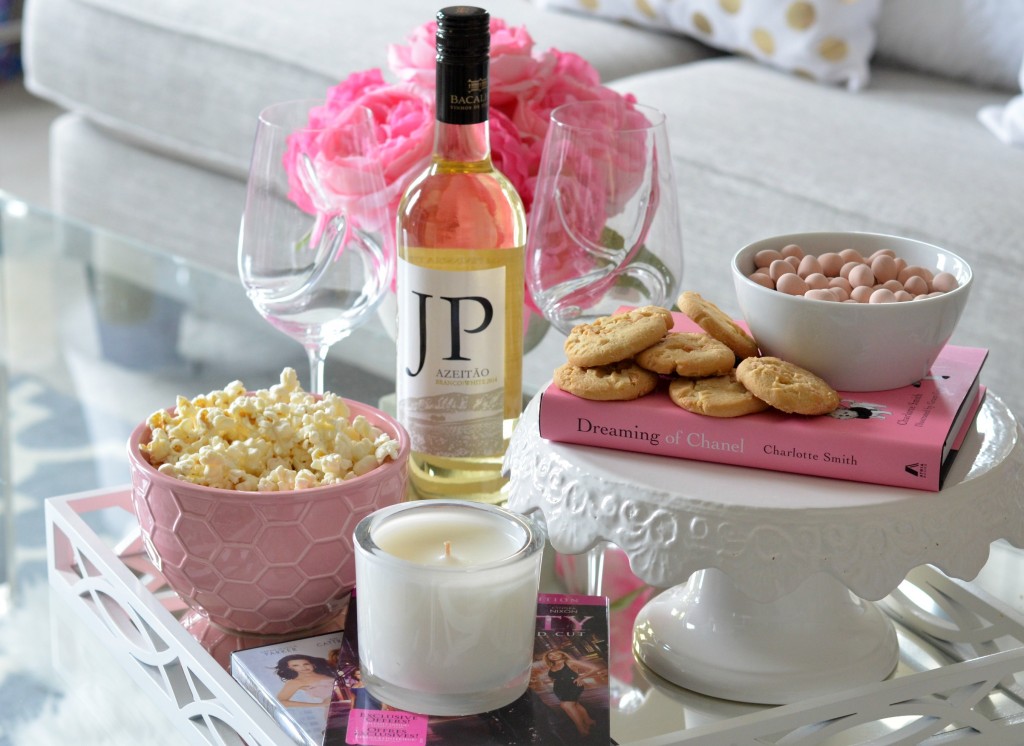 Not that I'm a huge wine connoisseur, in fact, I usually opt for vodka with my meals, that being said, I still enjoy a glass or two of wine on special occasions. The "special occasion" being date night with Derek (and yes I'm making him re-watch SATC). Since I run a fashion blog, I'm always looking for inspiration, and no one has better style than Carrie Bradshaw. Okay, enough fashion, more wine. I don't believe you need an expensive bottle of wine or one that's been aged for years to appreciate its wonderful aromas. They say a good wine is deep, complex and stays with you long after you've tasted it, and that's exactly what you get with this $9 bottle of Jp Azeitão Branco.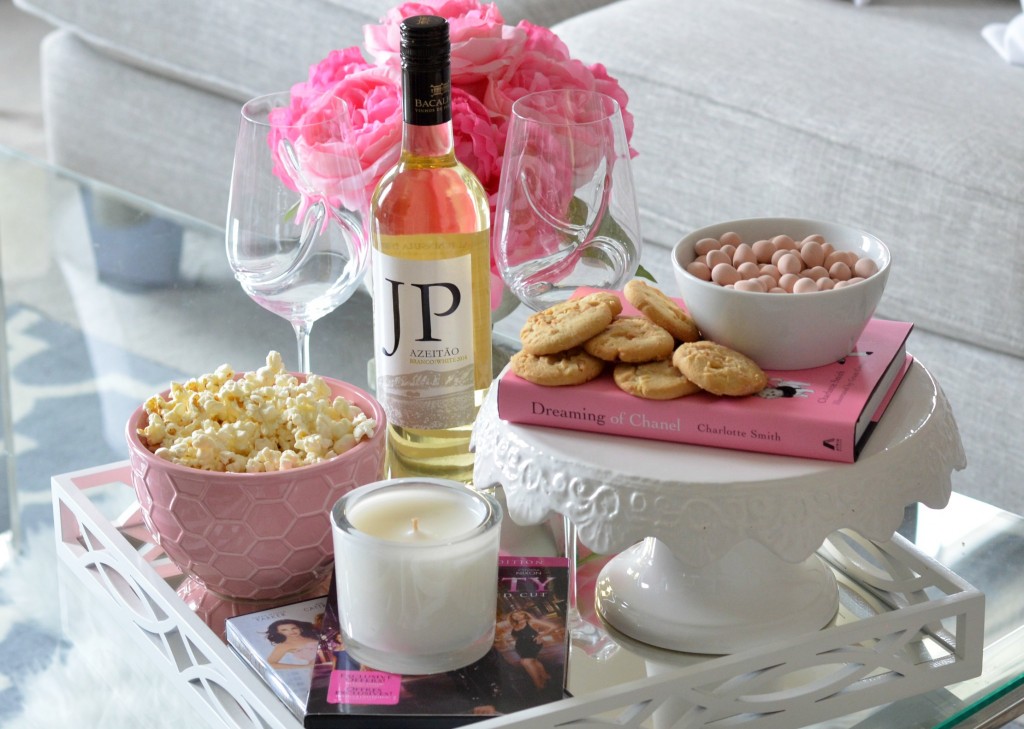 When I swirl the Jp Azeitão Branco around in the glass, the liquid slowly drips down the side of the glass, which is a good indication of a strong and desirable wine. When I first sniff it, I instantly smell a fresh floral, yet fruity aroma that my nose is instantly drawn to. It's described as a pale lemon with lovely flavours of apple, peach, melon and mineral. It's dry and medium body is extremely clean and quite refreshing. When I begin to have my first sip, my taste buds instantly pick up on the fairly strong floral notes, thanks to its white flowers and orange blossom, but as I continue to enjoy it, it becomes perfectly balanced by its crisp notes of white apple, pineapple and citrus fruits. The more I taste and appreciate it, the more complex it becomes.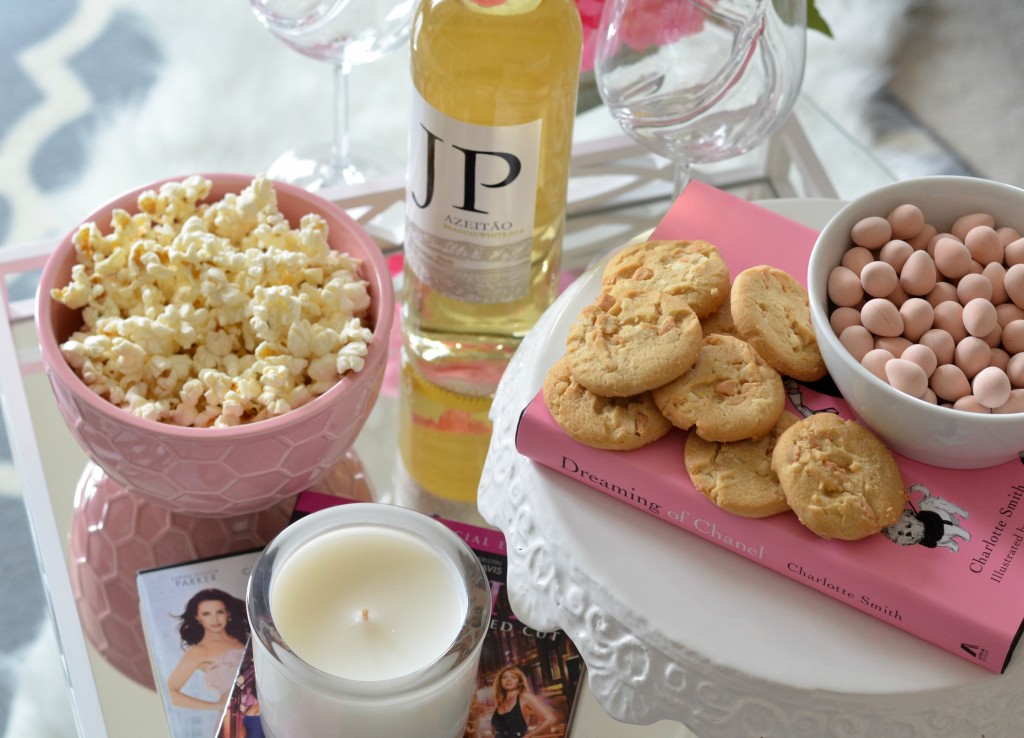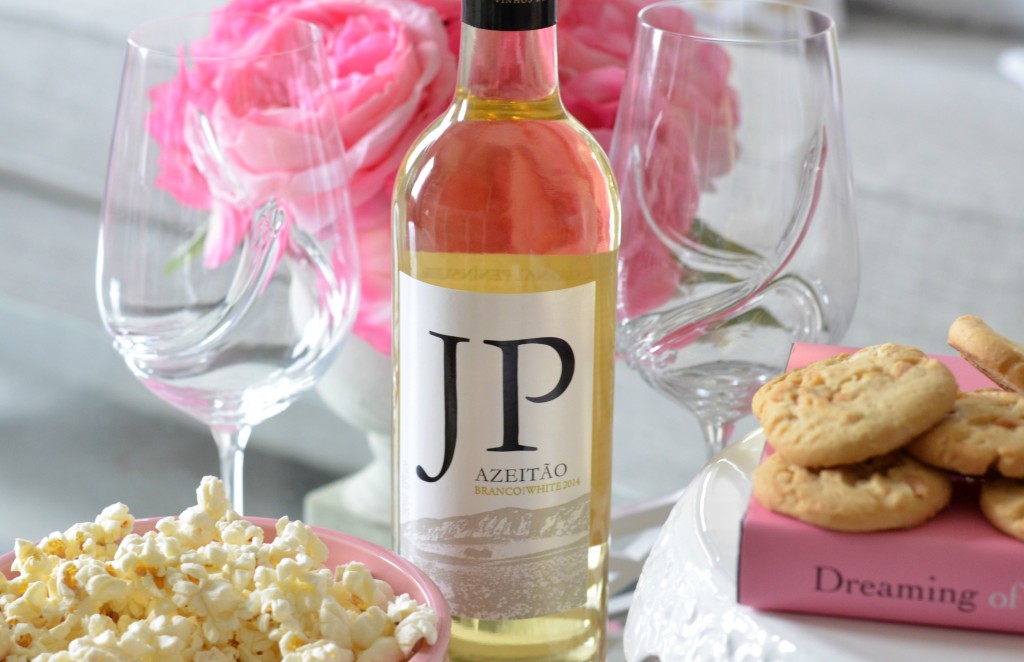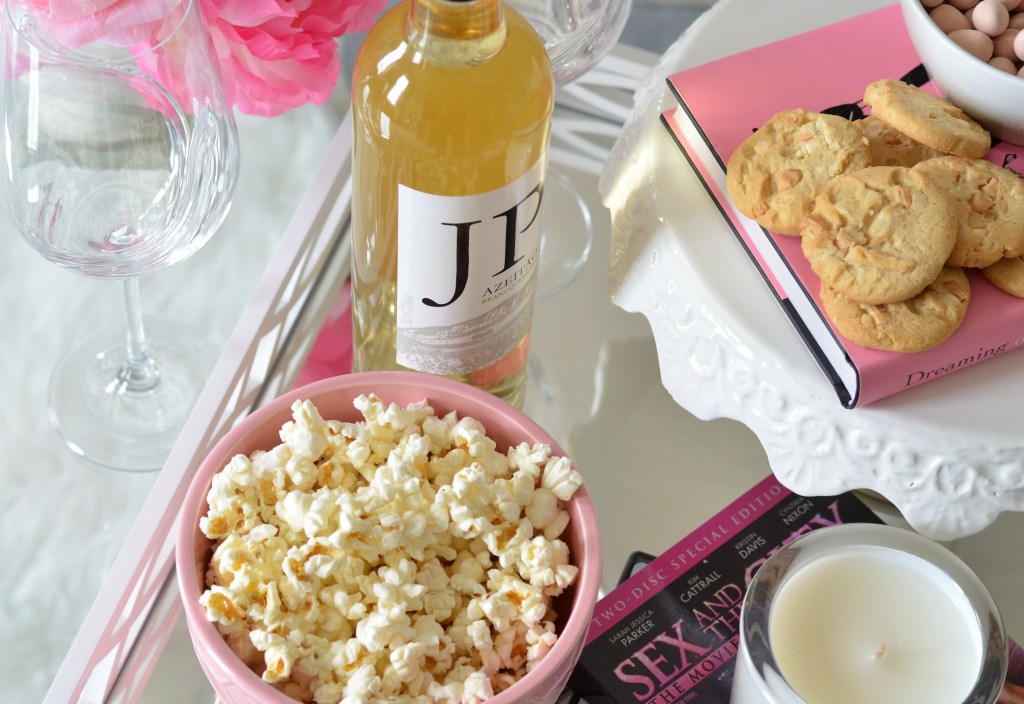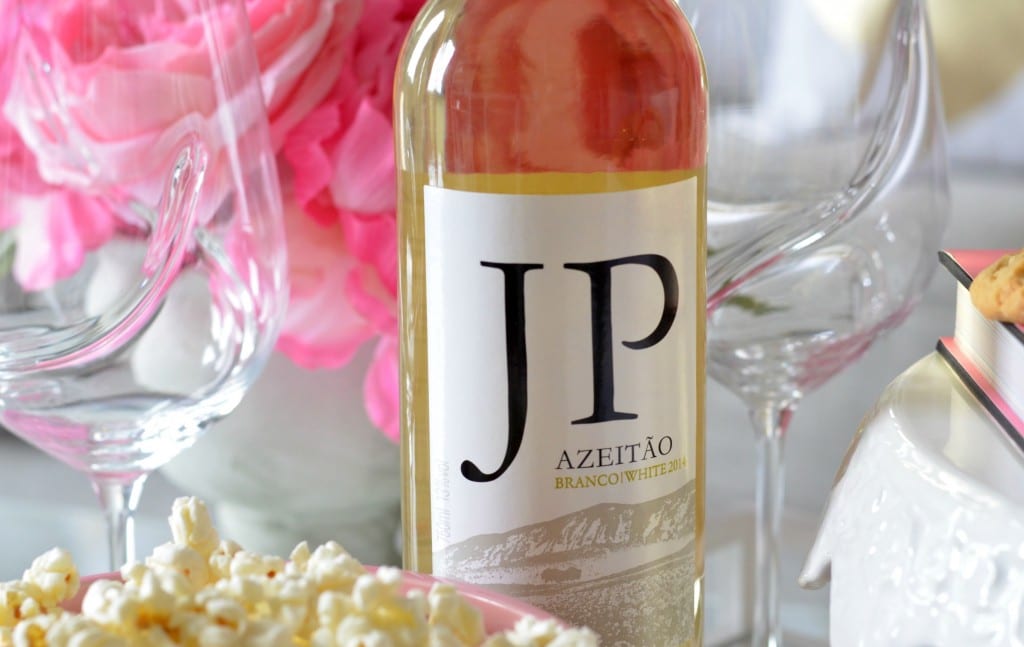 I highly suggest checking out Jp Azeitão Branco if you're looking for that perfect light, crisp and quite balanced white wine for spring and summer. The sensations are highlighted by a good acidity and an elegant structure, producing a long and fresh finish.