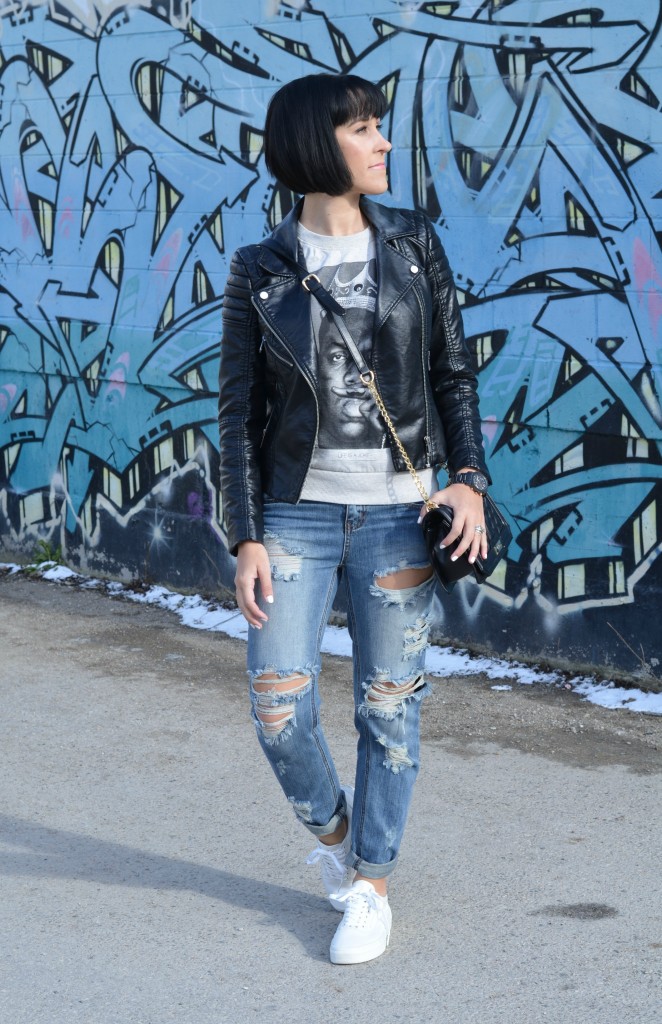 These Vans Old Skool kicks haven't come off my feet ever since I received them in the mail a few weeks ago from Union Jack Boots. What can I say, I'm a 90's girl at heart and these just scream 1992! There are certain trends that were extremely popular in middle school, think babydoll dresses, crop tops and plaid on plaid that you thought you'd never see again, but then poof, 15 years later, and they're on bodies of every fashion influence and celebrities across the globe. Like I said, although not a new trend, white sneakers have been a staple in people's wardrobes for decades, these stark-white kicks are quickly making a comeback. I swear I owned a pair identical to these Vans in elementary school, probably paired with Adidas tear away pants or denim overalls, and although cool at the time, I wanted to share a modern day twist on how to rock white sneakers this summer.
If you're looking for a shoe that's both comfy and stylish, a white pair of classic kicks is the way to go. It's both versatile and trendy, yet will continue to be in style for years to come. It's fairly easy to incorporate into pretty much any outfit and will instantly give a cool, hip and fun update to any look. You can easily achieve a chic outfit in a few easy steps by following these tips, tricks and fun ideas.
Look number 1, borrowed from the boys, simply add your favourite oversized plaid shirt, loose skinny jeans, maybe a snapback hat and your favourite white sneakers.
For a more feminine look, try incorporating girl and boyish pieces together, like a white flowy top with an army-inspired skirt and then your white kicks.
Achieve an effortlessly chic look with a dainty lace sweater, paired with a pastel coat of your choice and sleek, skinny, dark wash jeans and your comfy, cool, white kicks.
Another showstopper would be to create a monochromatic look in all white. White shirt, white pants and white sneakers, also a white dress or jumpsuit would also do the trick.
To give a little rock n roll edge to your look, like I did in today's post, try pairing a casual white tee or graphic sweater, topped with your sexy black faux leather jacket, ripped boyfriend jeans and then tie the entire look together with your white sneakers.
What I Wore- Sweater- Shopbop, Faux Leather Jacket- H&M- BCBG Purse- TJ Max, Watch- c/o Wittnauer, Jeans- One Teaspoon, Vans Sneakers- c/o Union Jack Boots