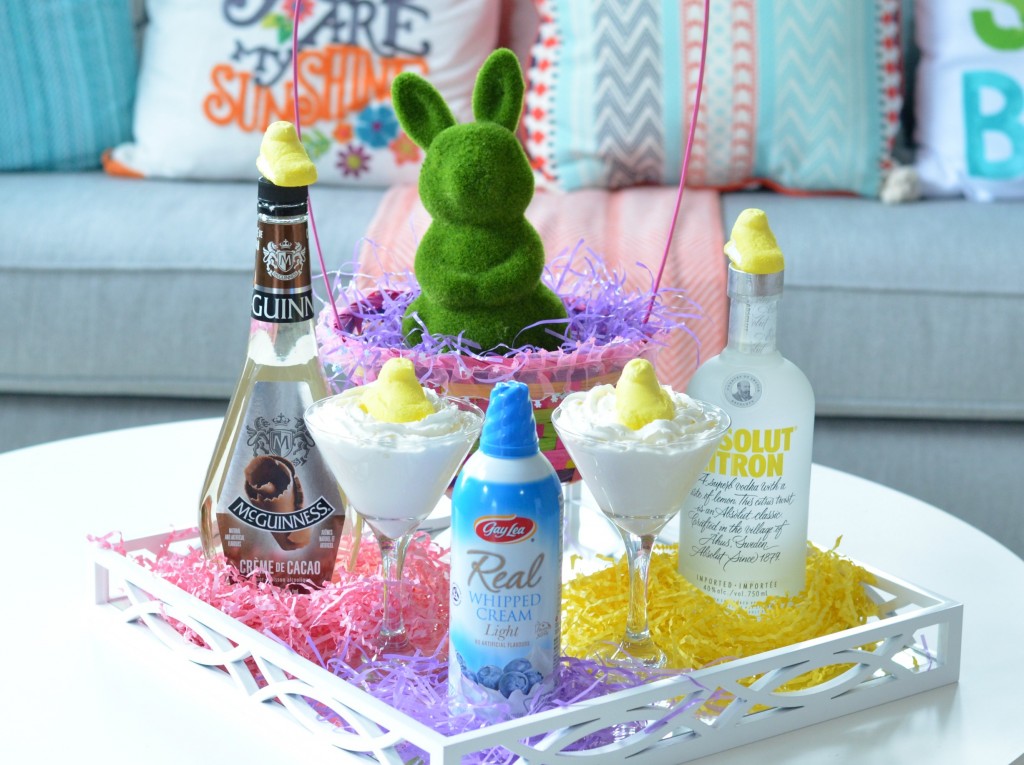 #BornOnTheFarm
This long weekend was all about spending quality time with Derek over delicious food and drinks. We spent a solid 2 days lounging around the house, watching endless amounts of shows on Netflix, playing a few board games and just catching up on life. It was the perfect way to pass the time, as nothing was open and we had absolutely nowhere to go. We're not one for sweet treats, like cake, pie or fancy desserts, we do however love us some whipped cream.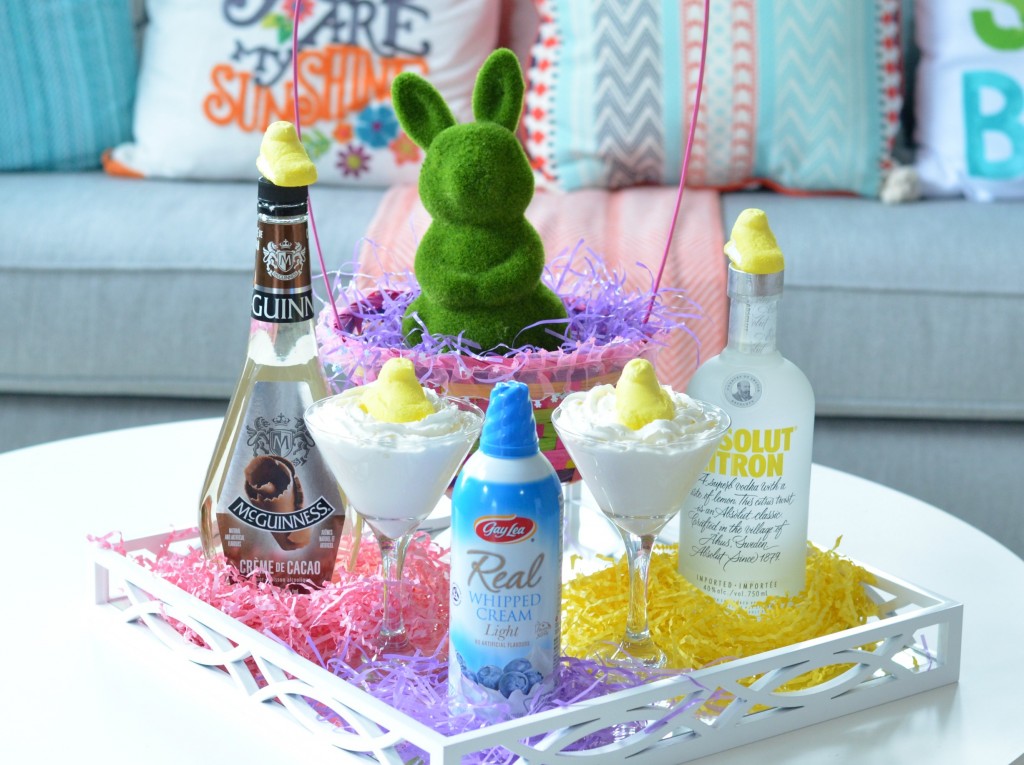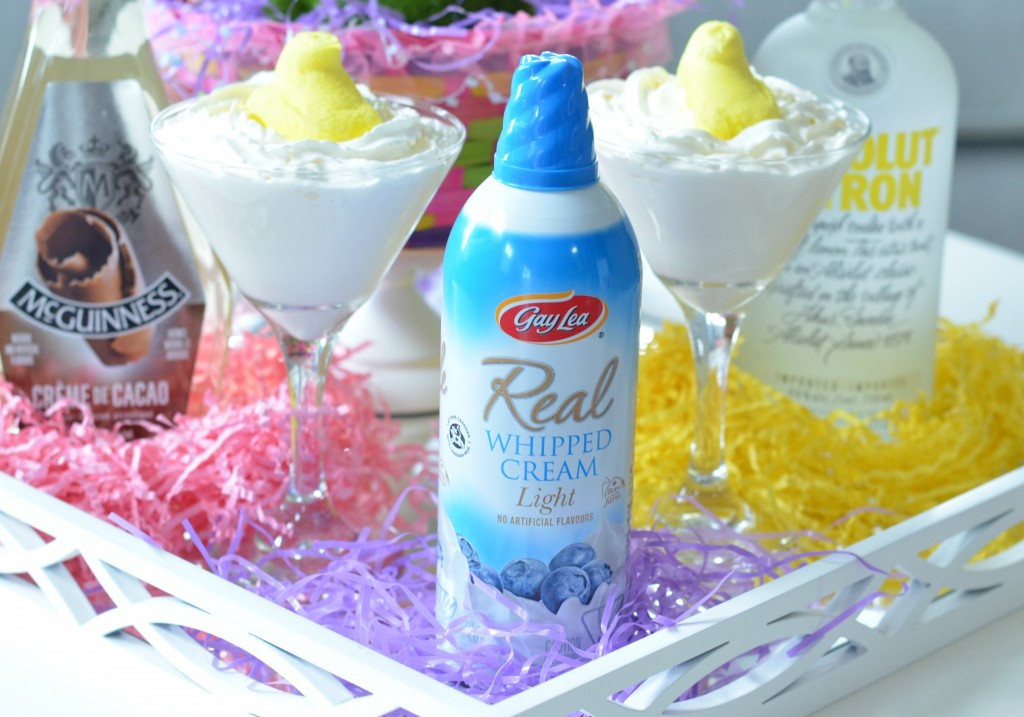 Gay Lea's Real Whipped Cream Light, has always been a favourite in our home, due to the fact it's made with real cream, yet has 50% less fat than the regular version, is kosher and halal certified and is smooth and light as air. This long weekend we wanted to figure out a way to incorporate this sweet treat into our festive dinner, and there's no better way than on a yummy cocktail. No Easter is complete without those adorable marshmallow candy-coated chicks so I quickly turned the flavour of my beloved Peeps, the classic and OG yellow ones, into a delicious cocktail, topped with whipped cream, of course.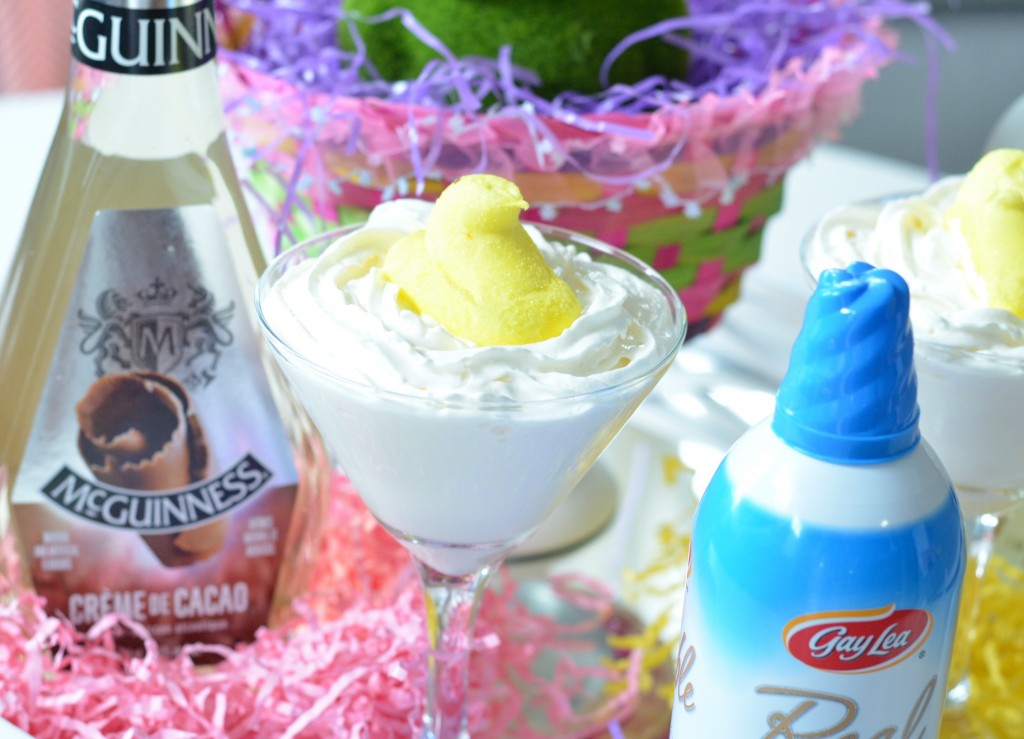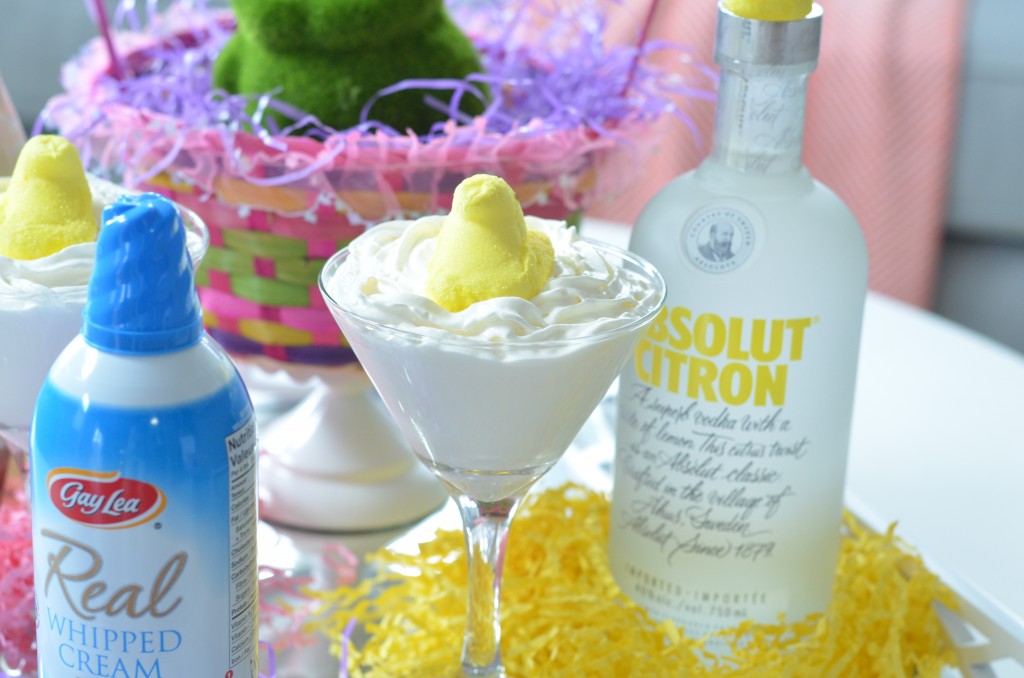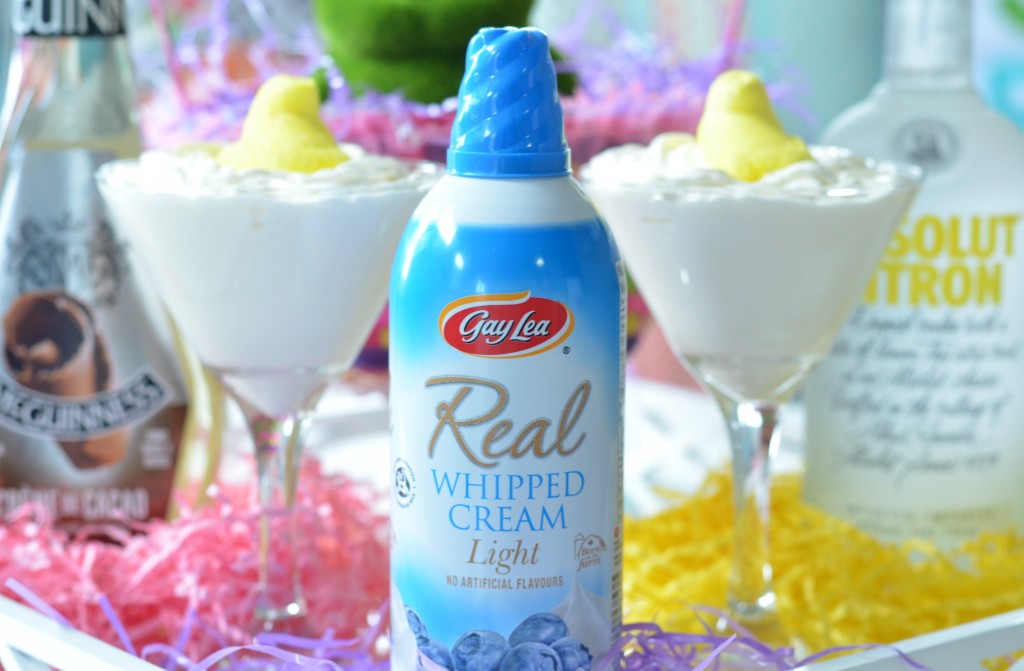 We're calling this new creation the Peep Martini. It's made with 1 ½ oz. lemon vodka, ½ oz. white chocolate liqueur and 1 oz. cream, shaken over ice, slowly poured into a martini glass and topped with real whipped cream and a Peep or two. This is an incredibly festive, fun and almost a little too addicting, after dinner, treat. It taste just like the marshmallow peeps we loved as a child, only in an adult version.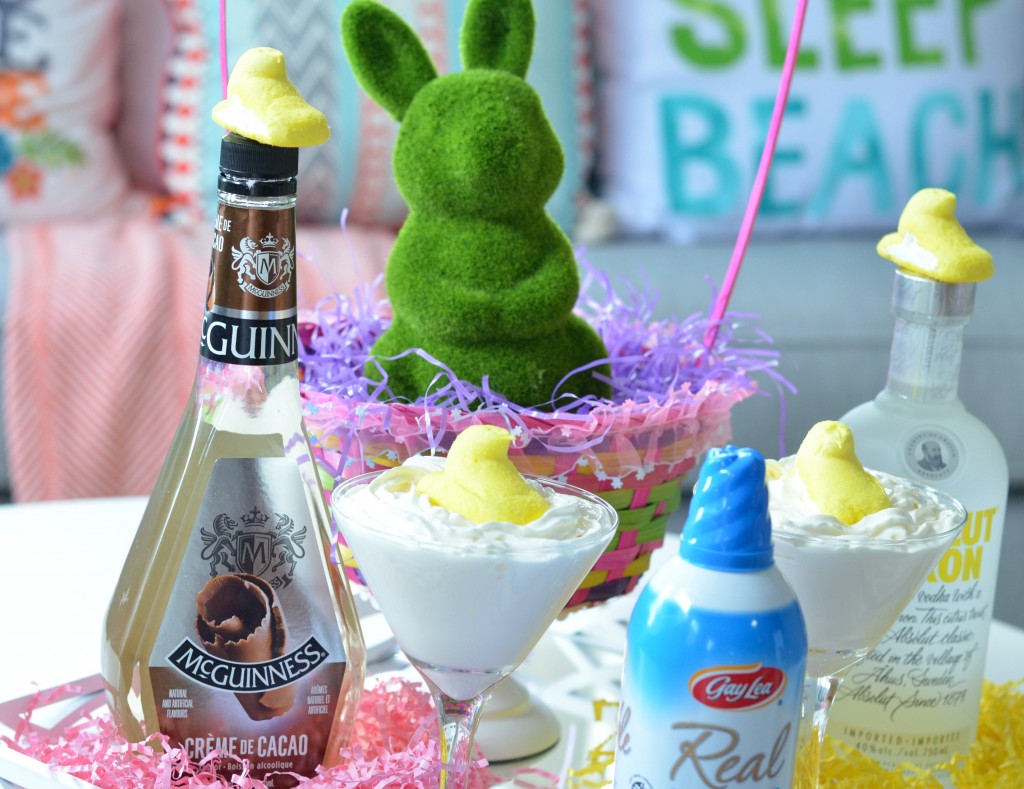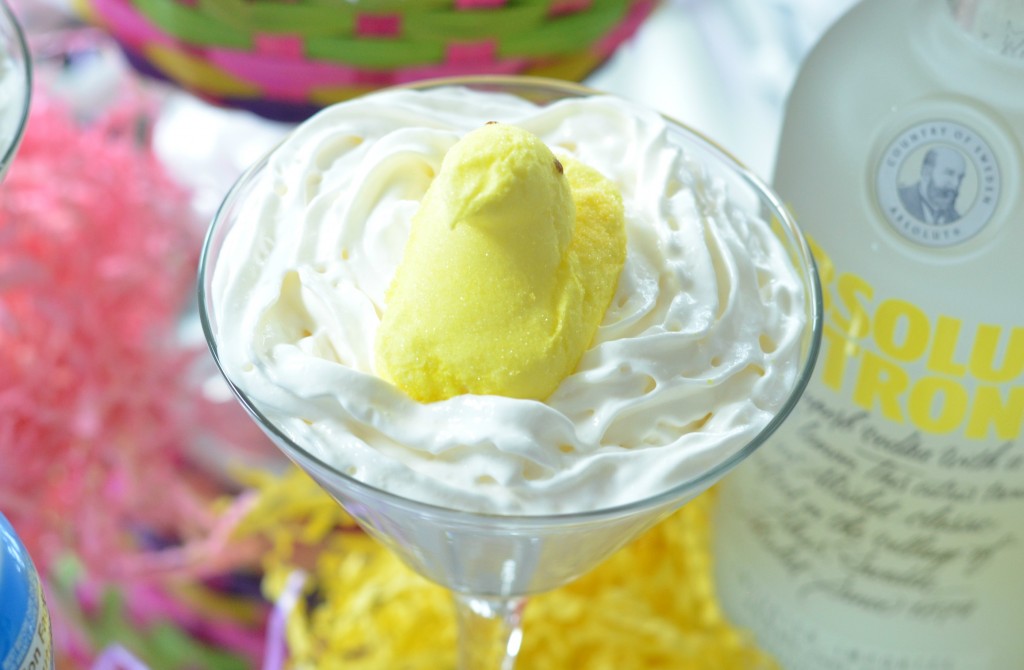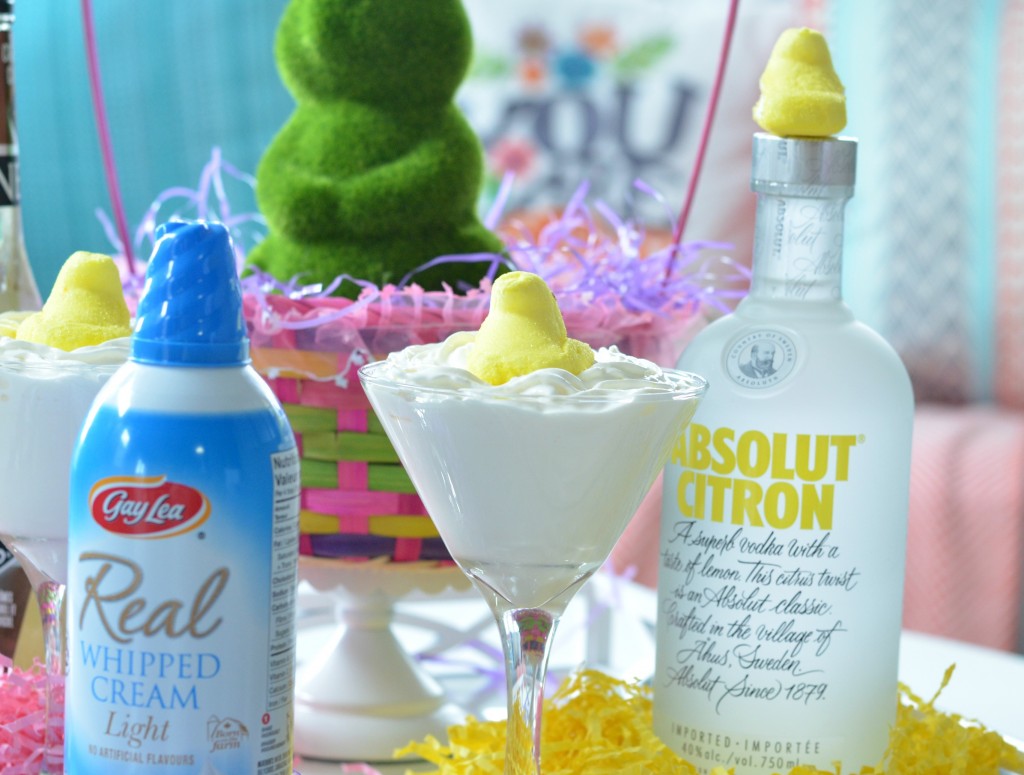 "Disclosure: I am part of the Gay Lea Ambassador Campaign and I receive special perks as part of my affiliation with this group. The opinions on this blog are my own."