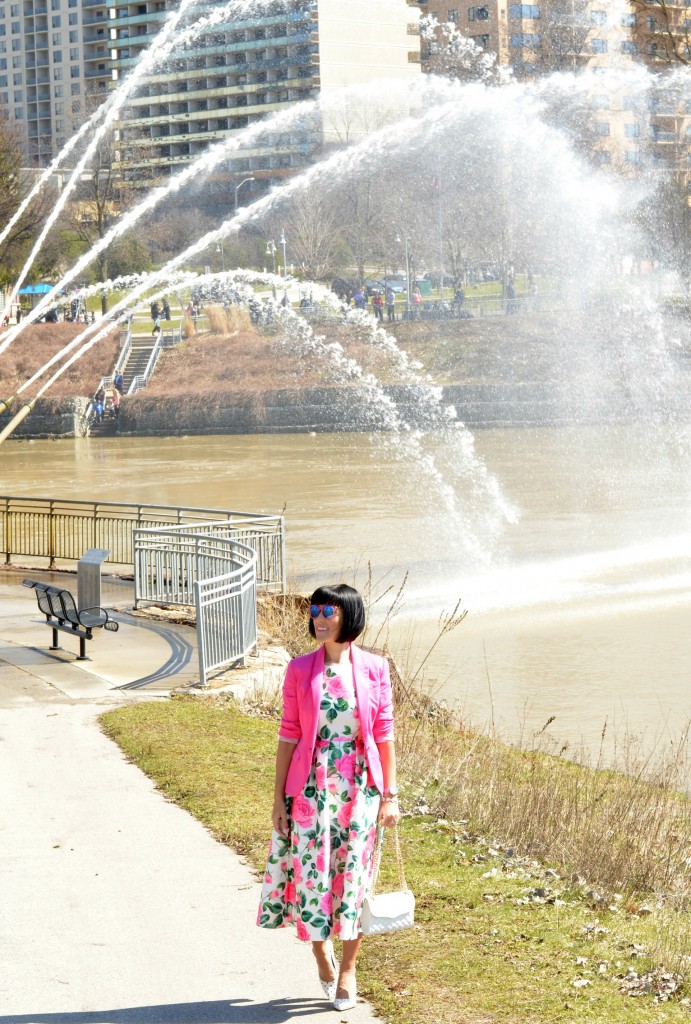 I love waking up every day feeling inspired, and then having the chance to turn to my fashion blog as a creative outlet for all my fresh and new ideas. If there's one thing that the internet has taught me, it's that there's always something entertaining to read or someone new exciting to follow on social media. Although a lot has changed in just 6 short years, there are 5 things I have learned from blogging that has helped me grow as an individual and blogger.
Speaking of change, it's inevitable and it's time to start embracing it. Don't feel pigeonholed to stay in category that you originally started in. I'm so much more than just a fashion blogger, which is what this entire blog is based around. I love playing with makeup, enjoy trying new skincare and haircare products, staying on top of the newest nail polish shades, cuddling with my puppies, creating new cocktails with the hubby, and so much more. Because these are a huge part of my life, I'm not afraid to share it with my readers, even though I started as a fashion blogger.
Wear what you love, feel most comfortable in and can afford. I can't emphasize this enough. As a fashion blogger I often feel the need to stay on top of current trends, but I quickly realized (within the first year of blogging), is that not all "trends" will work for my lifestyle or my body type. I also shop for pieces that make me feel like me. If I'm not comfortable in a certain piece of clothing, not only will it show in photos, I will be unhappy the entire day. Finally, as much as I love designer pieces, it's unrealistic for me. I'd much rather invest in my home or travel, than spend a ton of money on a pair of fancy pumps that I may only wear a handful of times.
Natural light is everything. Obviously taking outfit shots look better with a little sunlight, as does product shots and flaylays. I try to take photos during certain times of the day, sunrise and sunset, as this is when the sun is at its softness and you won't end up with hash contrast. Natural light not only allows for my pictures to look more sharp and vibrant, it saves me time editing. I truly believe if you take the photos correctly the first time around, you won't have to edit at all.
It's all about the detail and the angles. This is one I'm still working on. I'm not a super-model, therefore my "poses" can use some work. I'm trying to switch it up a little and shoot at as many angles as I can to give you the entire full outfit experience. Same goes for detail, if you're rocking stunning accessories or a shirt that has a ton of embellishment, try to capture and show off those pretty features.
Finally, don't forget to actually write to your readers. When I first started, I thought it was all about the outfit, when in fact, my followers were tuning in to not only see what I'm wearing that day, but to also hear what was new and exciting in my life at that moment. Sure, my style posts are still mostly photos, but I always try and write a paragraph or two about why I put those particular pieces together, what inspired me for that specific look, or what I've been up to lately. This is also an excellent way to engage with your readers and allow them to get to know you a little better.
What I Wore- Dress- c/o ChicWish, Blazer- H&M, Sunglasses- c/o Polette, Watch- c/o Wittnauer, Bracelet- Charming Charlet c/o Bramalea City Centre, Purse- Rebecca Minkoff, Pumps- Le Chateau