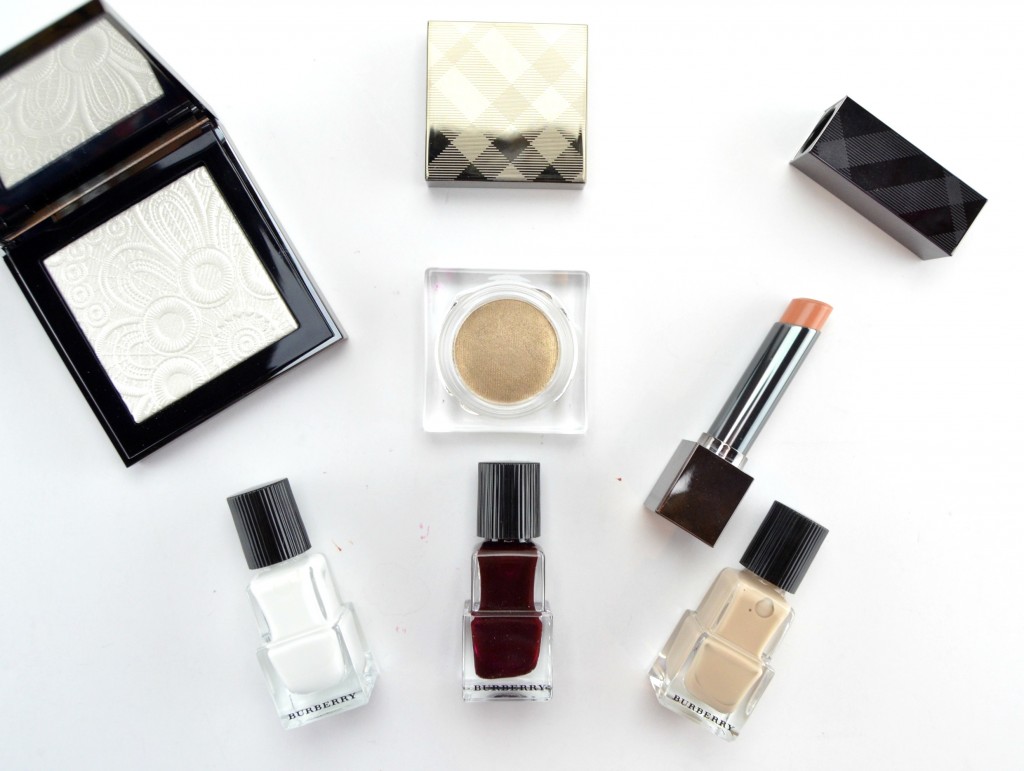 As much as I love the larger makeup collection that gets launched each season, sometimes I find them a little overwhelming and I can never decide on which products I "need" in my collection. I have a hard enough time trying to decide which dresses online I want/ need to purchase, let alone picking between 50 different eye shadow colours. I get more excited about smaller, curated collections, than I do larger ones sometimes. This ensures me each product is thoroughly thought out and will benefit in my current collection. The new Burberry Spring/Summer 2016 The Functionregalia Makeup Collection was featured on their womenswear 2016 runway show and contains many products inspired from their velvet and lace designs. The entire collection was developed by Burberry Make-up Artistic Consultant Wendy Rowe, under the creative direction of Chief Creative and Chief Executive Officer, Christopher Bailey and features satin skin with natural contouring and highlights, nude open eyes, statement iconic oxblood lip and signature nude lip, accompanied by white and stone nails.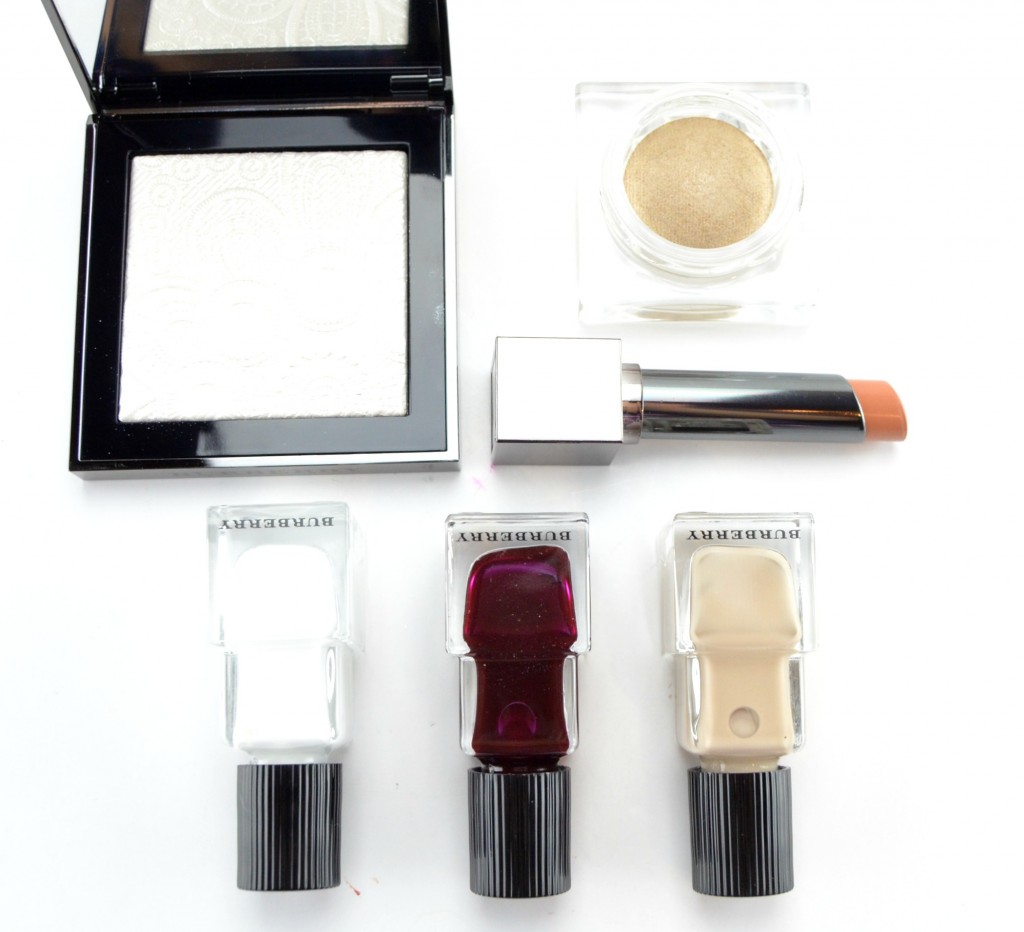 Brace yourself ladies, but the new limited edition Burberry Runway Palette is almost too beautiful to use and comes in 2 new limited edition shades. This gorgeous, incredibly lightweight face powder is set with an intricate lace-pattern design, inspired by the delicate fabrics of the show, in a gunmetal compact with magnetic clasp to ensure it stays closed. It instantly helps to create the most beautiful, healthy, luminous, radiant glow. It's finely milled formula effortlessly blends into the skin and is easily buildable for stronger colour payoff. Although it does have a stunning sheen to it, it's not glittery or sparkly in the least bit. It wears wonderfully throughout the day without settling into fine lines or wrinkles. It comes in 2 limited shades, White and Nude Gold and retails for $72 each.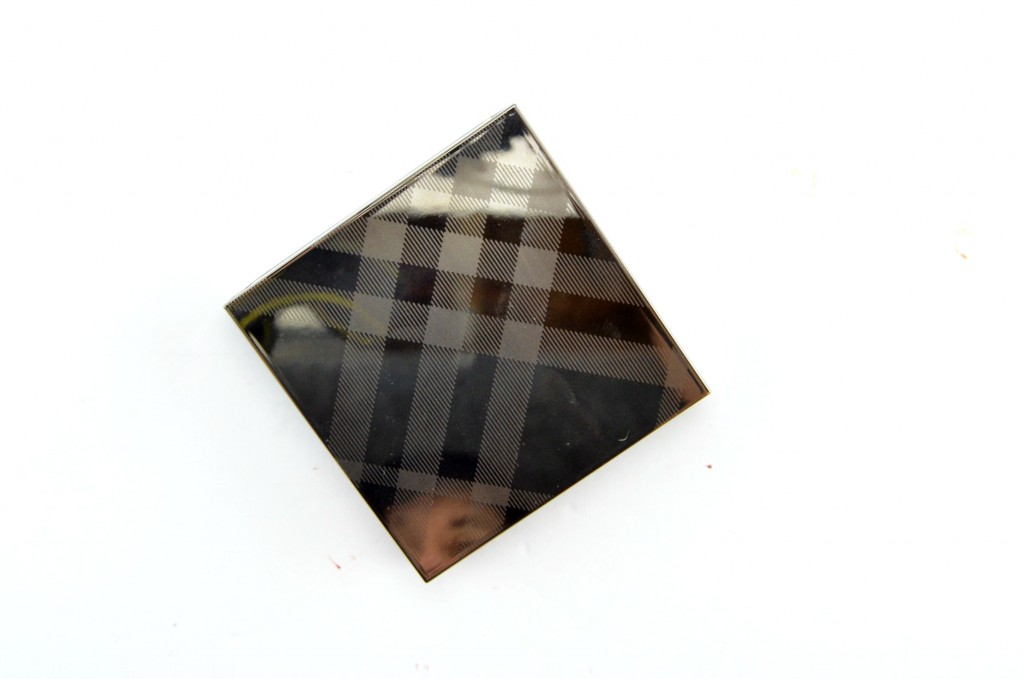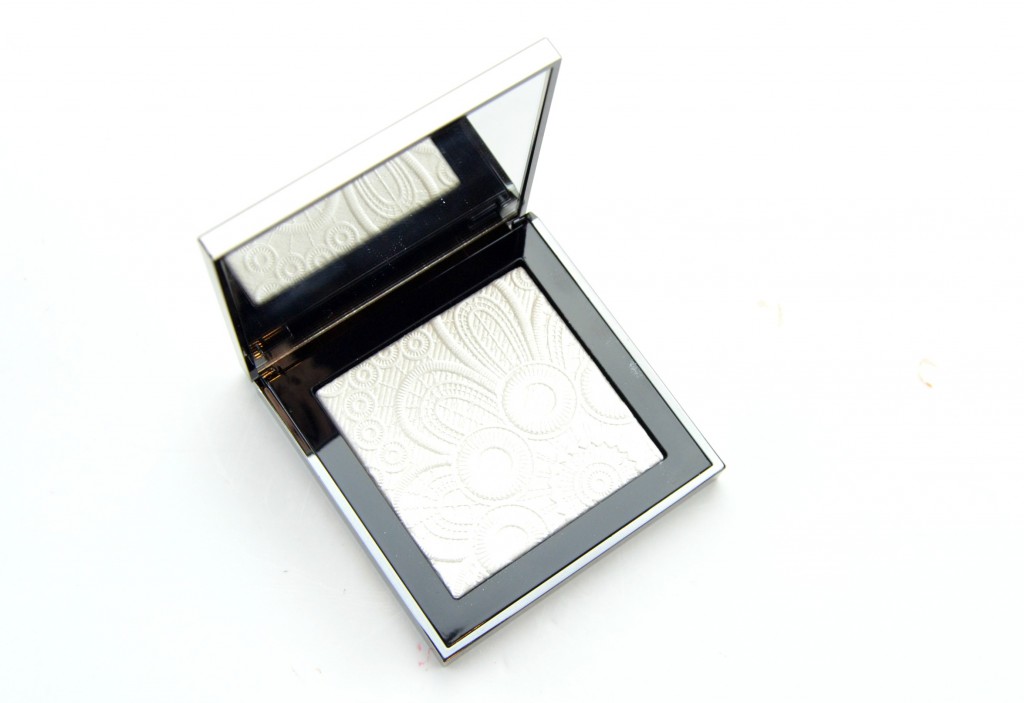 I seriously can't get over how stunning this Burberry Runway Palette in White really is. Everything from the lace pattern design, unique, buttery smooth formula to its radiant glow and absolutely breathtaking finish. I swear I couldn't even bring myself to swatch it for almost 3 days. It's ultra-flattering, pearly translucent texture can be used to help add a subtle highlight on top of the cheekbones, the inner corners of your eyes, or even along the cupid's bow or below the brow bone. You can easily build up the intensity for a more powerful strobing effect if you desire. It works amazingly on my pale skin tone, but those with slightly darker or deeper tones might enjoy the Nude Gold better?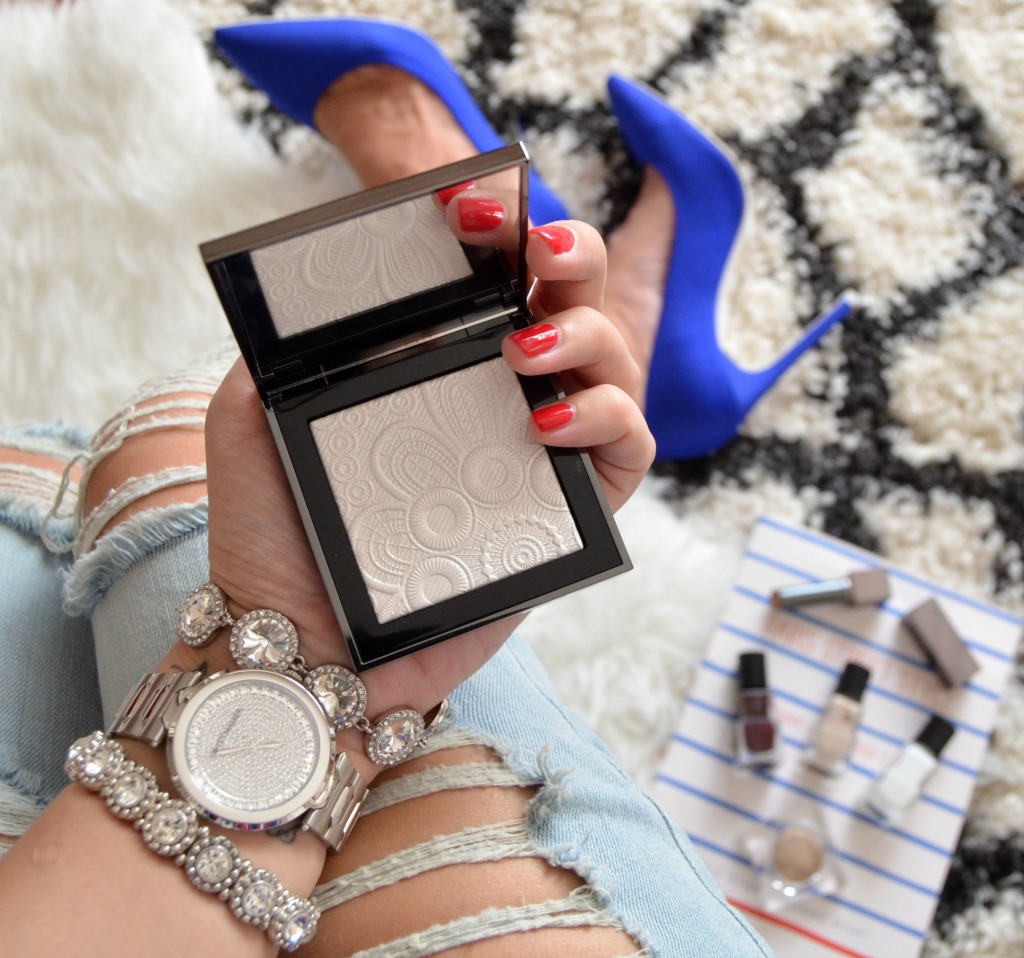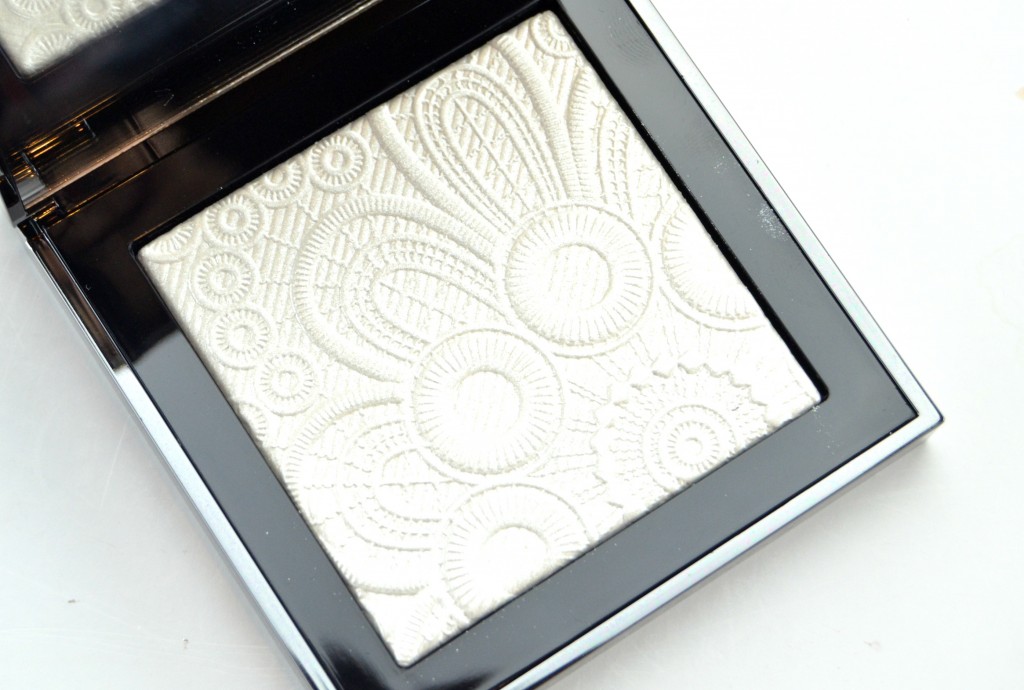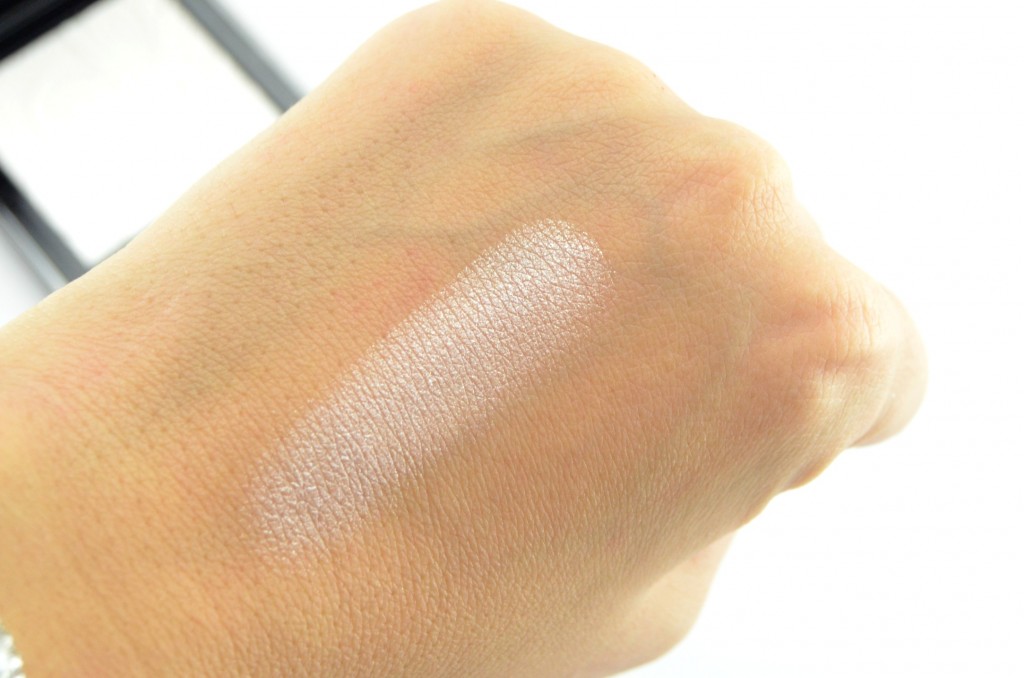 Burberry Eye Colour Cream is an incredibly lightweight, cushion-soft cream eyeshadow that provides illuminating colour that can be worn on its own or paired with another eyeshadow to help create depth and shadow. It comes housed in a luxe glass pot with gunmetal check pattern design lid. It has a silky, smooth, almost gel-like texture that applies effortlessly, that's fairly buildable to achieve a slightly stronger colour payoff, yet with a soft and sheer finish. It glides across the lid with ease delivering illuminating colour that can be blended out to create an even softer, subtle look. It's long-wearing, no problem creasing or smudging throughout the day. It comes in a new limited edition shade, Nude Gold and a permanent shade, Charcoal and retails for $34 each.

If you love cream eyeshadows, you'll love Burberry Eye Colour Cream, especially in the new limited edition Nude Gold. This luminous nude features gold accents that instantly help to make the eyes sparkle and add a pop of illuminating golden shimmer. It looks beautiful paired over your basic nude to help add depth and reflection to an otherwise simple, neutral eye.

Warmer weather calls for lighter, sheerer lipsticks, and Burberry Kisses Sheer Lipsticks are some of the best around. This subtle, yet luminous formula was also inspired by the runway, but unlike traditional lipsticks, it actually helps to lock in moisture while providing a burst of translucent, buildable colour. It's infused with Burberry's signature blend of rose hip, tea and lavender to help condition the lips, while leaving behind a beautiful tinted finish.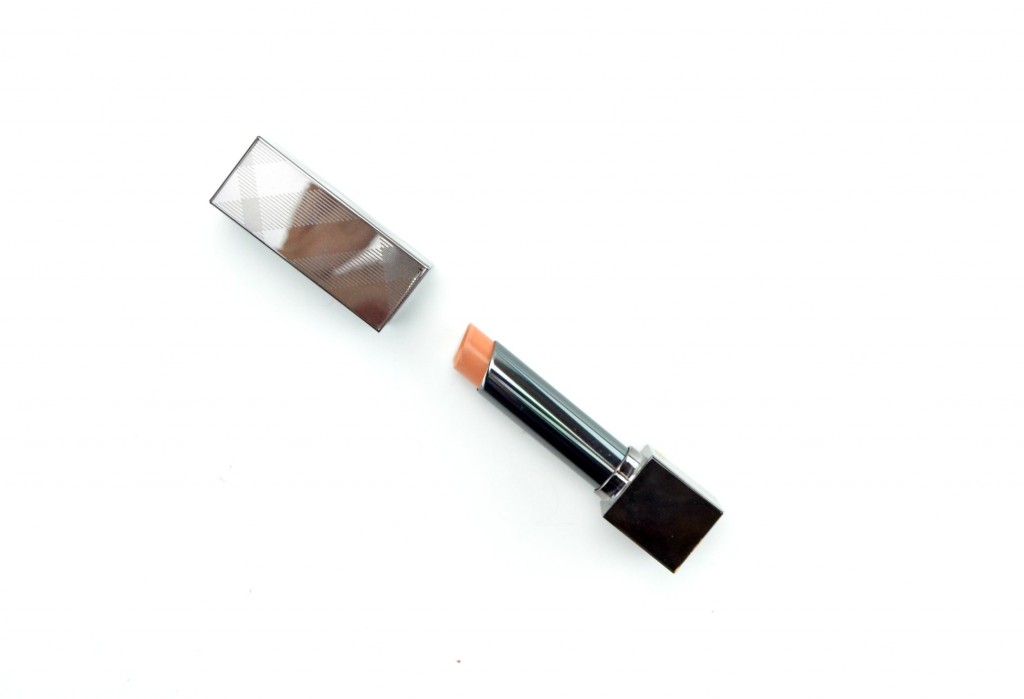 Burberry Kisses Sheer Lipstick comes in Burberry's signature packaging with check pattern design and unique magnetic closure. It has a rich and incredibly creamy texture that glides across the lips like butter. You'll never have to worry about it pulling or tugging on the lips, just a seamless, effortless application process. It's extremely lightweight consistently is not only moisturizing, it's incredibly comfortable to wear the entire day. Although not overly pigmented, it's fairly buildable formula allows you to achieve a lovely shiny tint finish, but keep in mind these are intended to be worn quite sheer. It lasts about 4 hours on the lips before it slowly starts to fade, but it continues to keep your lips hydrated throughout the entire wear time. It has a fresh, clean scent that isn't too overpowering. The collection features two permanent shades, Oxblood and Nude Beige and retails for $36.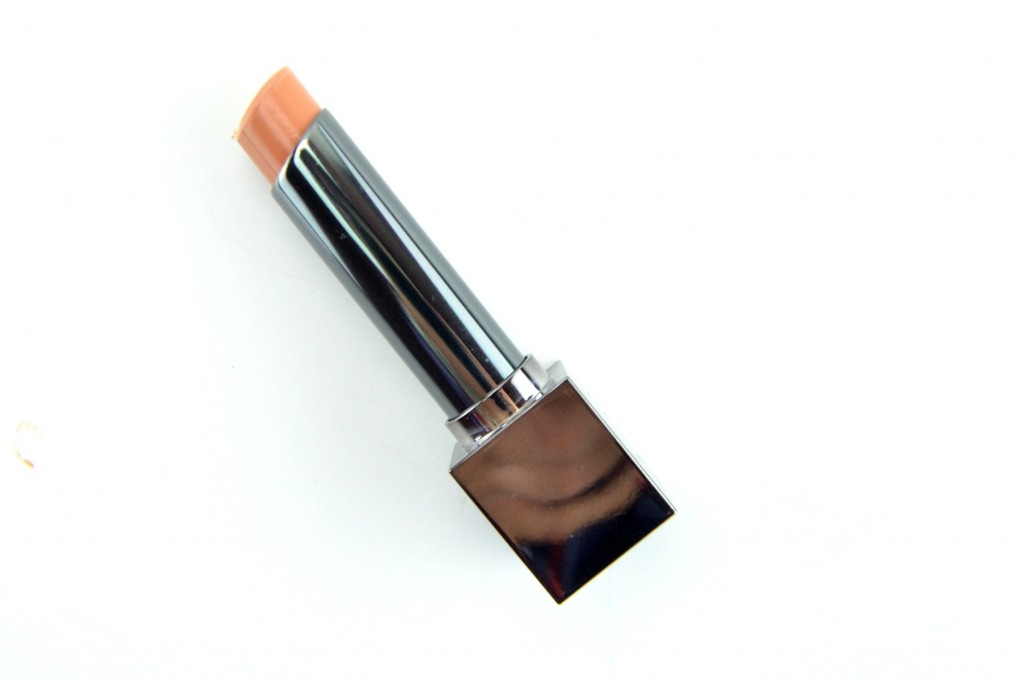 Burberry Kisses Sheer Lipstick in Nude Beige is an extremely pale nude that helps create that perfectly barely there, neutral effect on the lips. If you're a fan of a nude lip, you're going to love it.

Burberry Nail Polish comes in a square glass bottle with a gunmetal mirrored pull off lid that reveals a black twist off lid underneath. It contains strengthening and moisturising elements, including anti-oxidant pro-vitamin B5 and myrrh extract, to help protect nails and prevent breakage. It has a wide, flat, rounded brush for easy application in a single stroke. It delivers a high shine finish that lasts for days, even without a top coat. It's fully opaque in 2 coats, although if you're a pretty good painter, you could probably get away with one. It provides a streak-free application each and every time and has a quick drying formula. It lasts a solid 4 to 5 days before chipping, but it never loses its high-gloss finish. It comes in 2 limited edition shades, Black Cherry and Optic White, along with a permanent shade, Stone and retails for $23 each.