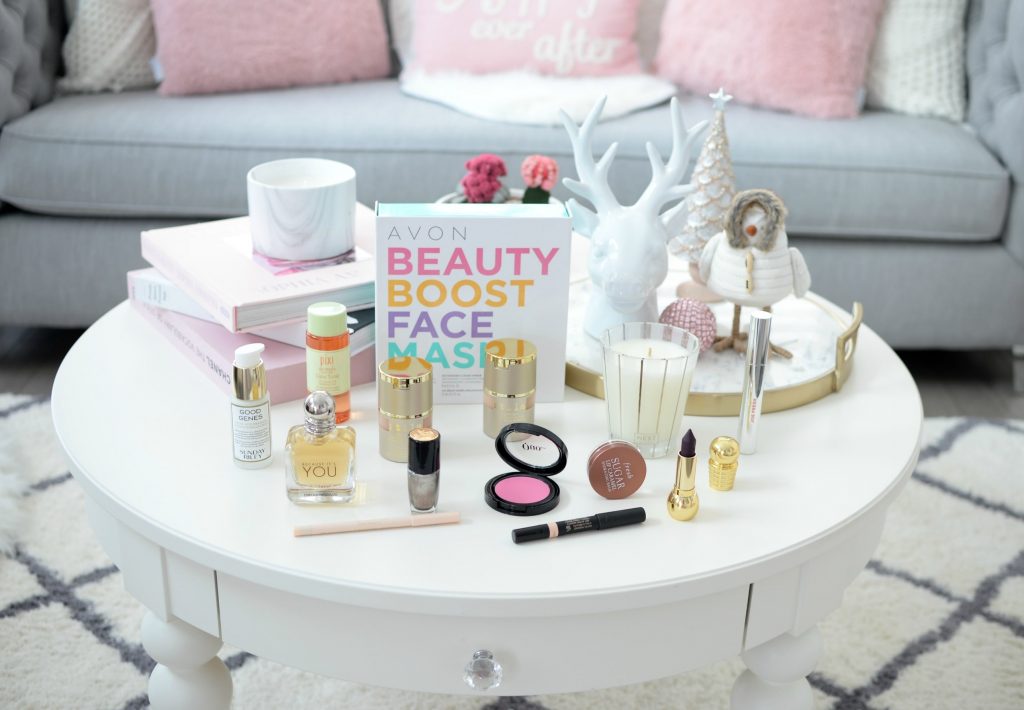 Beauty Faves
I honestly can't believe this is my last monthly favourites of 2017. This year has been incredible, and I know 2018 is going to be even better. What are your goals for the new year? What are you most looking forward to in 2018? 2017 has been amazing, with so many new and innovated products to hit the market, which are now some of my personal faves. I love sharing my top 10 items, you know, the ones that didn't necessarily make it into their very own blog post. I've been running this blog for almost 8 years now, and testing out the hottest makeup trends and new skincare/ haircare products, has been one of my favourite parts of the job. Next year, I'm thinking about including more lifestyle, music, maybe some movies and tv shows into the mix. Let me know what you think?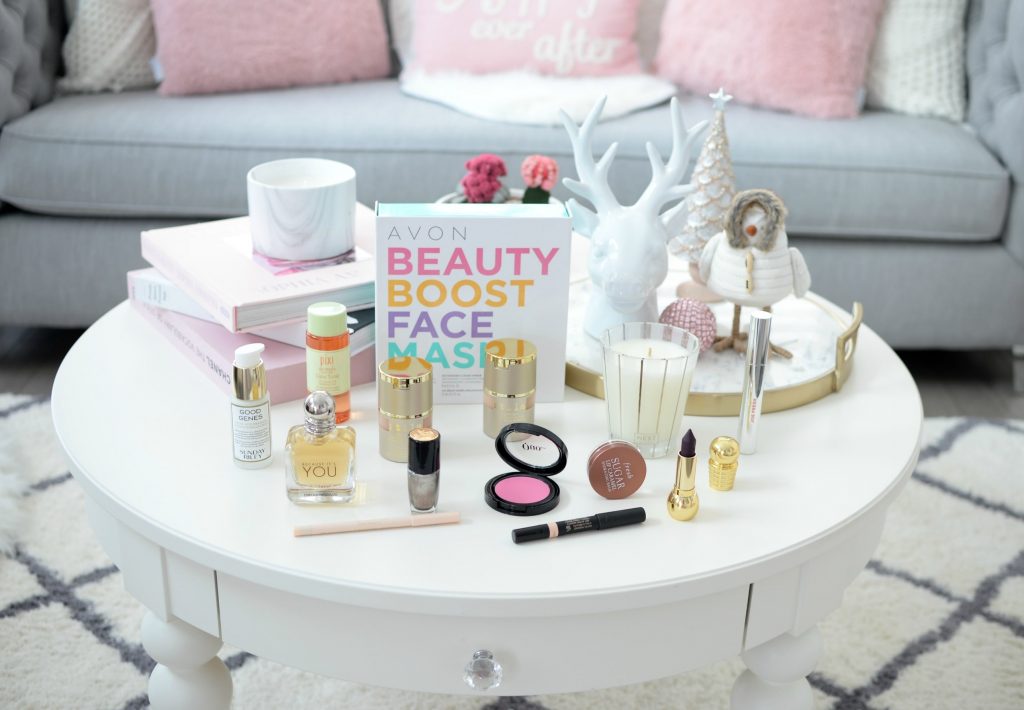 If you've been following me on Instagram stories, you would have seen that I had a one-on-one consultation with makeup artist Brittany Gray from Fancy Face early this month. My private 1-hour session included a step-by-step guide on how to create a stunning holiday look using all Stila products. Although I loved the way everything looked on my face, I instantly fell in love with the new Stila Stay All Day Foundation & Concealer. Brittany was able to mix both light 3 and beige 4 to come up with my perfect colour match (which never happens) so that already had me sold. Its extremely lightweight, rich and creamy, oil-free formula is buildable, allowing me to build up the coverage to my wants and needs. It blends seamlessly into the skin, stays put the entire day and creates a natural, matte finish to the skin. The inside cap features a creamy concealer that allows me to hide all imperfections, dark spots and breakouts without having a thick and heavy layer of foundation on. It retails for $52.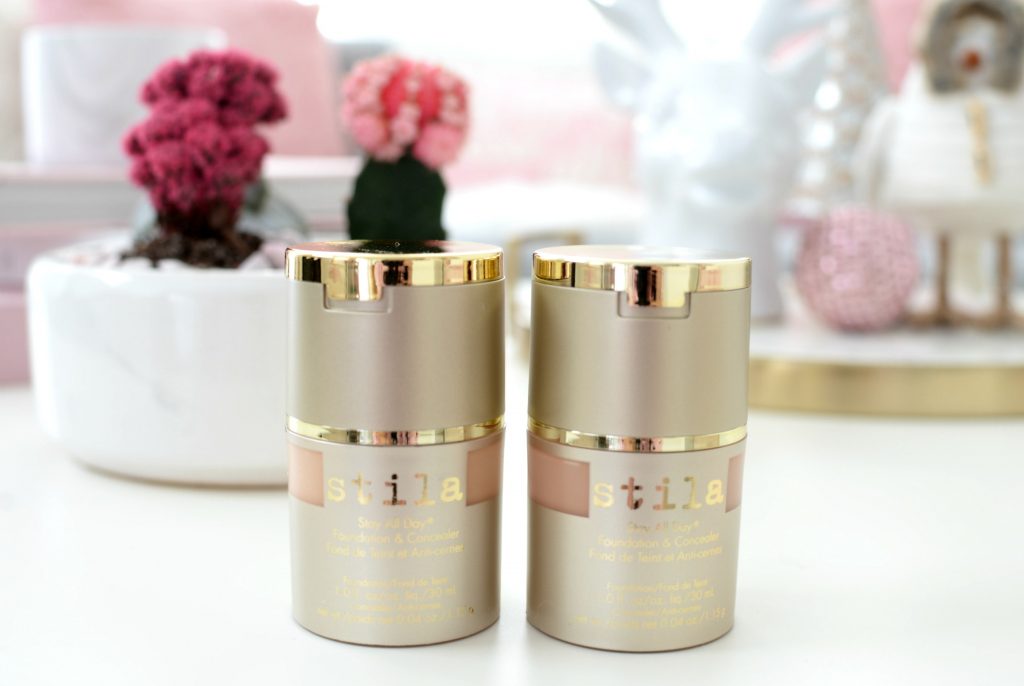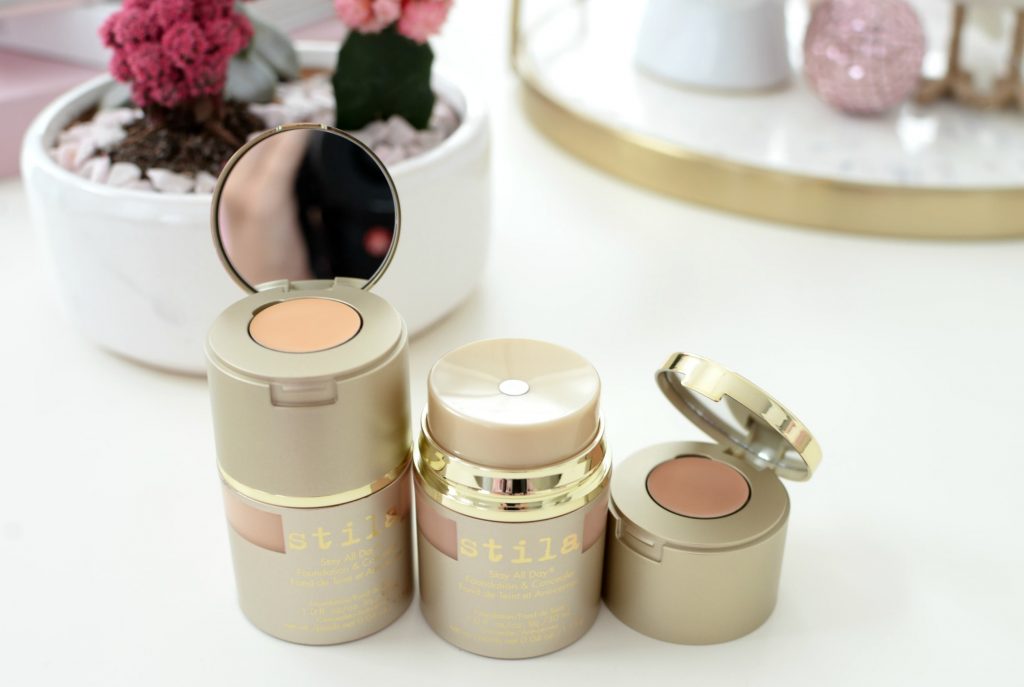 You guys know I tend to reach for slightly richer, more masculine fragrances, but this month, it's been all about the Armani Because It's You perfume. Maybe cause it's the season of spending time with loved ones and I want to be a little extra romantic, but this perfume has been speaking to me all month long. It's a seductive and flirty scent that I've been saving for evenings and date-night. It features a lovely, sweet and fruity blend of raspberry, vanilla and rose with just a hint of musk and neroli. Although it is quite feminine and ladylike, it still manages to be a little passionate, dreamy and sexy. For a girl who's looking for a little adventure, sparkle and a sense of sensuality this winter, I highly recommend this fragrance. It retails for $90 for 50ml and $115 for 100ml.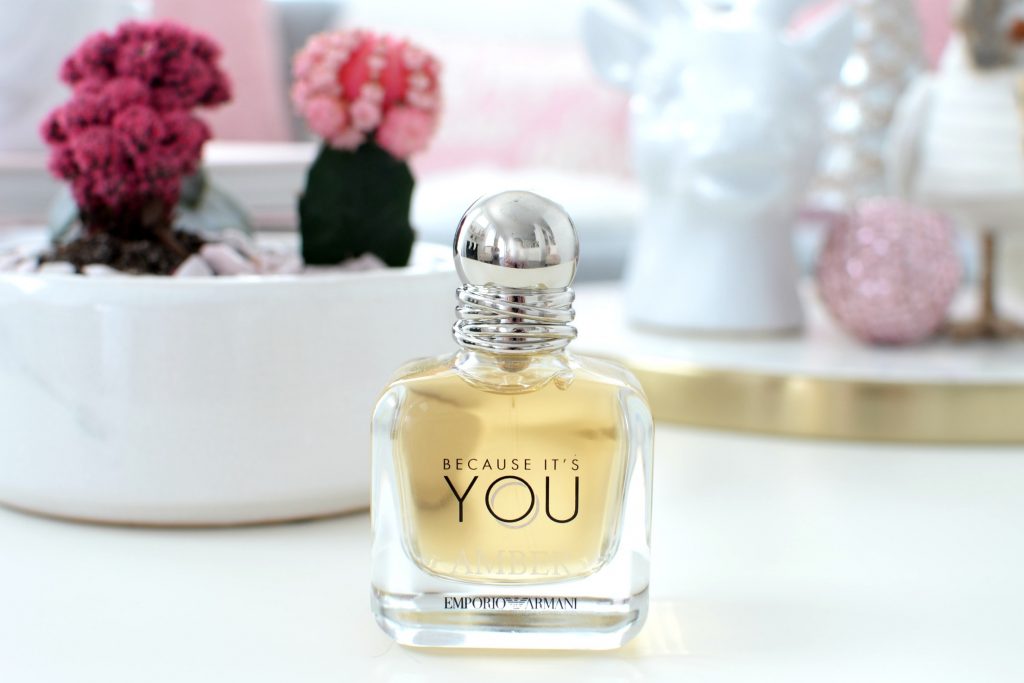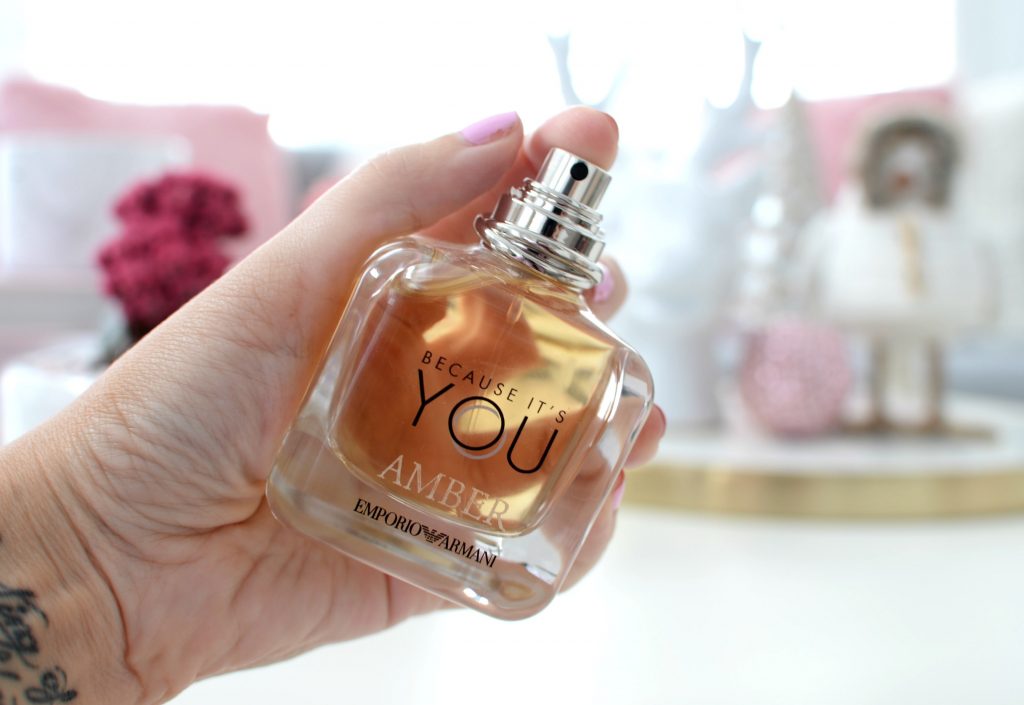 I know the holidays, and the month of December for that matter, is traditionally all about the bold red lip, but Dior, being the adventurous and trend-setting brand that it is, thought they'd have fun with colour this season. The new Dior Diorific Khôl 991 Bold Amethyst is unlike any shade I have in my current collection, and probably why I reached for it day after day. It's a rich and intense mulberry purple that, as it starts to fade, turns into a gorgeous berry stain. Its unique, ultra-precise bullet comes to an extremely pointed tip allowing you to fully outline your lips, no lip pencil needed, before fully filling them in. You're able to achieve a thin, precise line and reach all edges of your mouth, even in inner corners with ease. Its creamy, soft and buttery formula is intensely pigmented, allowing you to achieve full opaque coverage in a single swipe. It sets and dry to a velvety, almost powdery-matte finish that lasts several hours before slowing wearing. It retails for $46.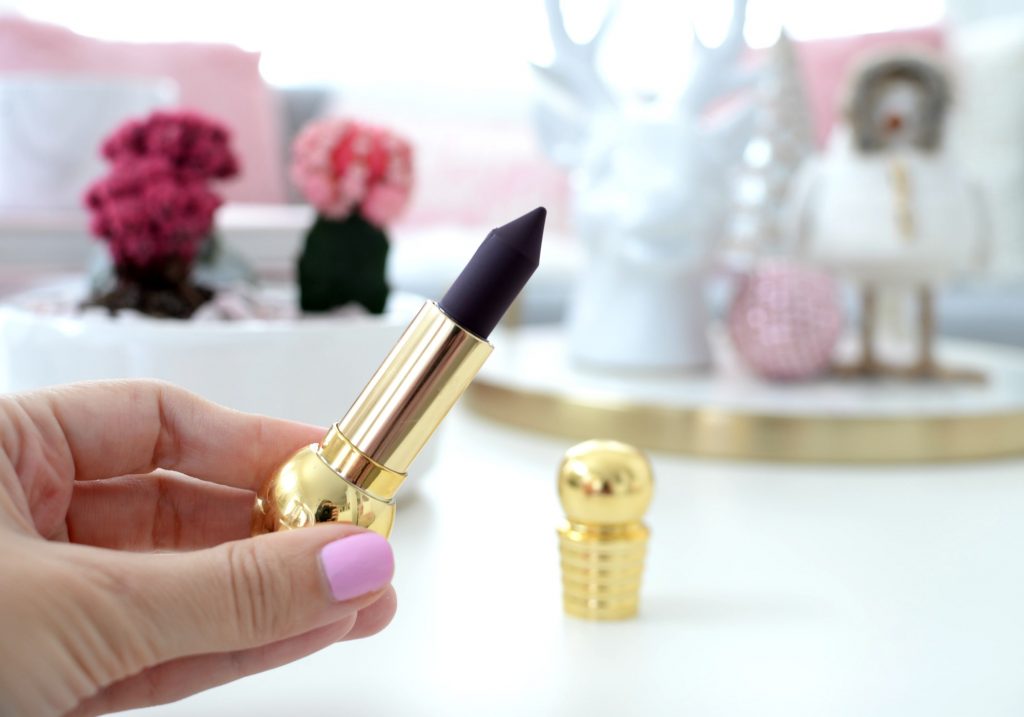 Speaking of the holidays, it wouldn't be festive without a little shimmer and sparkle. The Lancôme Le Vernis 1967 Moderato is an exciting, high-shine, shimmery gunmetal silver that's a fun change from your typical red and gold nail polish. Although the formula is on the sheerer side of things, it can easily be built up to achieve a bold and pigmented silver. It retails for $22.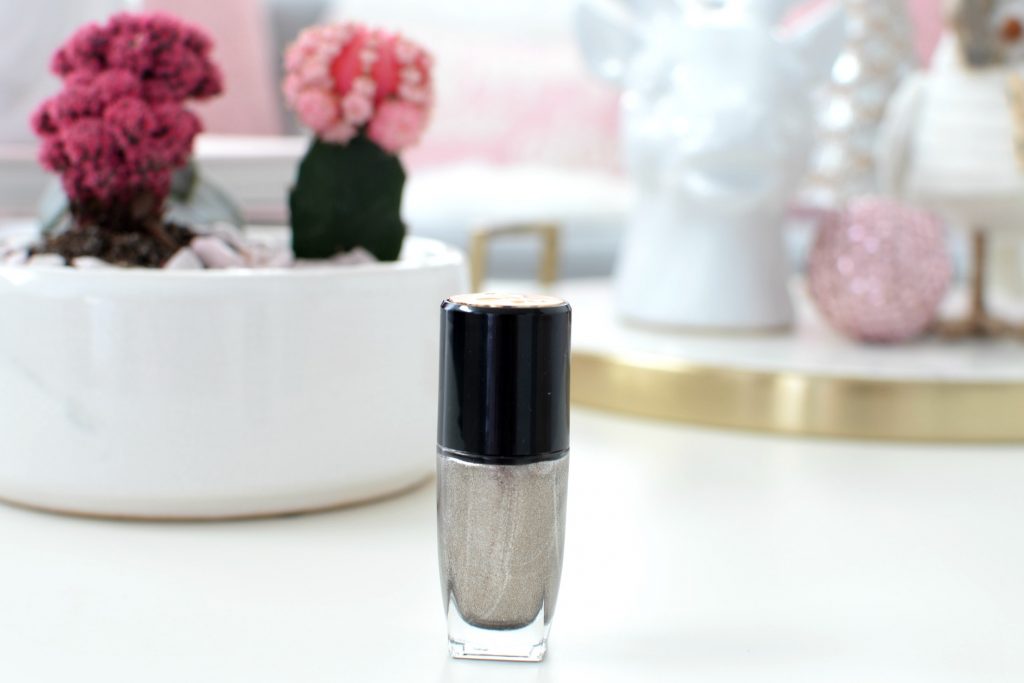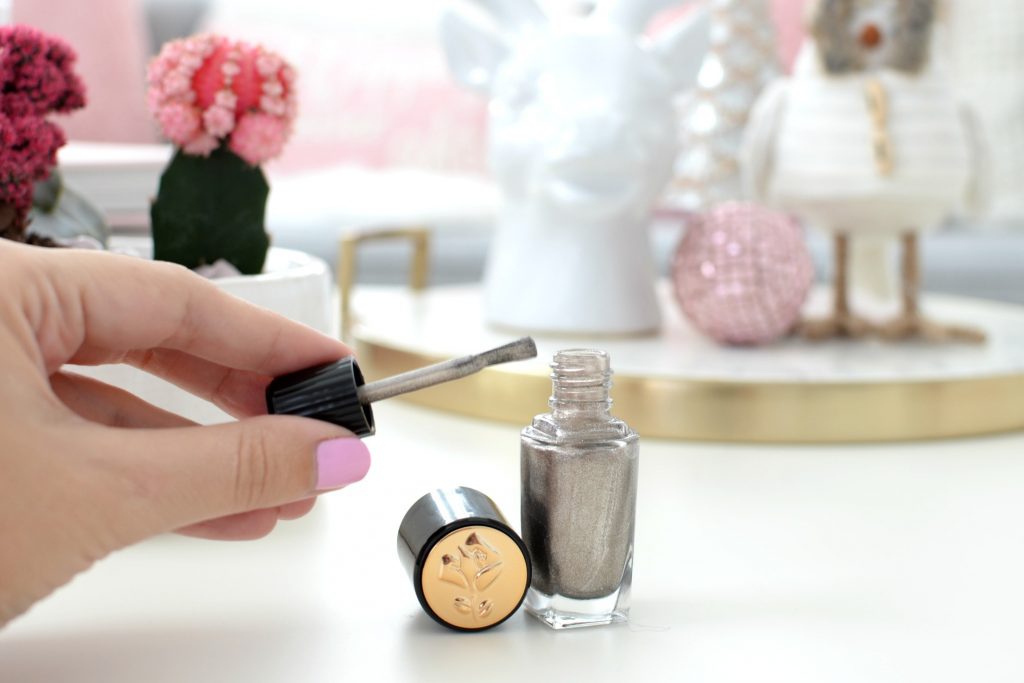 For blush, my go-to has been the Quo Lip & Cheek Tint in Bloom. This 2-in-1, rich and creamy blush can be used to add a hint of colour to either your lips or cheeks. This versatile product does tend to apply quite sheer, but can be built up nicely with an extra layer or two. It blends out smoothly for a petal-soft effect, and/or adds a healthy rosy glow to your complexion. It provides a radiant, natural flush effect with little to no effort. This multitasking blush is perfect for the busy girl on the go who doesn't want to fuss with multiple products. It's comfortable to wear the entire day and stays put for hours. It works beautifully with only the use of your fingertip and can be blended out with a soft stippling brush. It retails for $14.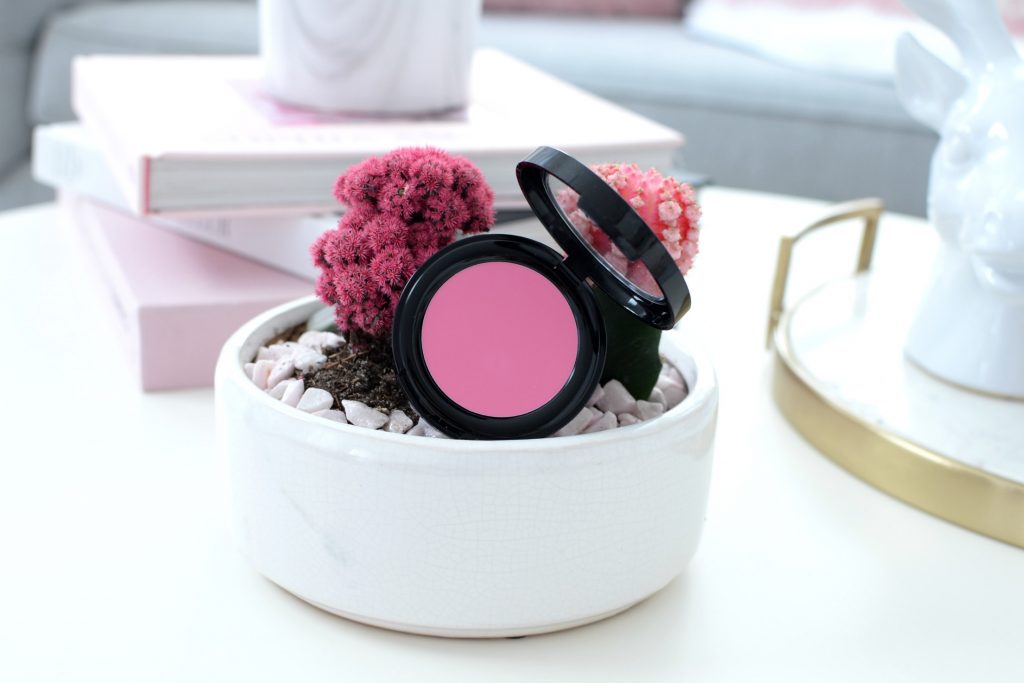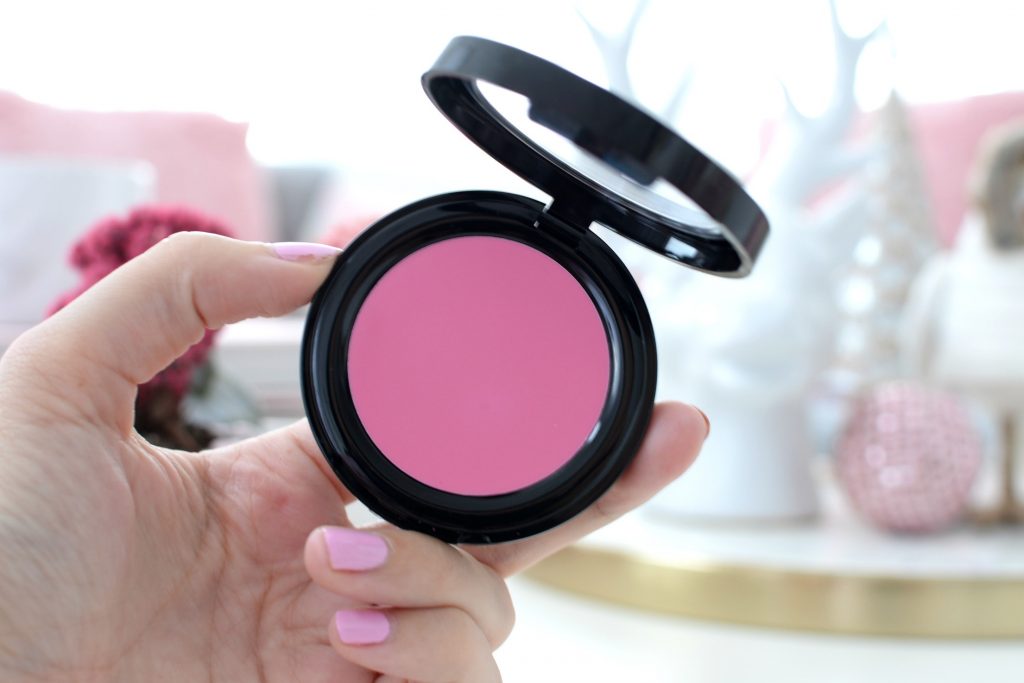 Instead of adding another step to my morning makeup routine, I've been reaching for a multitasking, conditioning mascara that works harder than the typical mascara. The Joe Fresh Hydra Lash Nourishing Mascara is perfect for those long, cold and dry winter months. Not only does it help to add both volume and length to my lashes, it also helps to nourish and soften them. Thanks to its argan oil infused formula, my lashes never feel brittle, hard or crunchy. The silicone brush coats lashes from root to tip in an extremely jet-black formula. It retails for $12.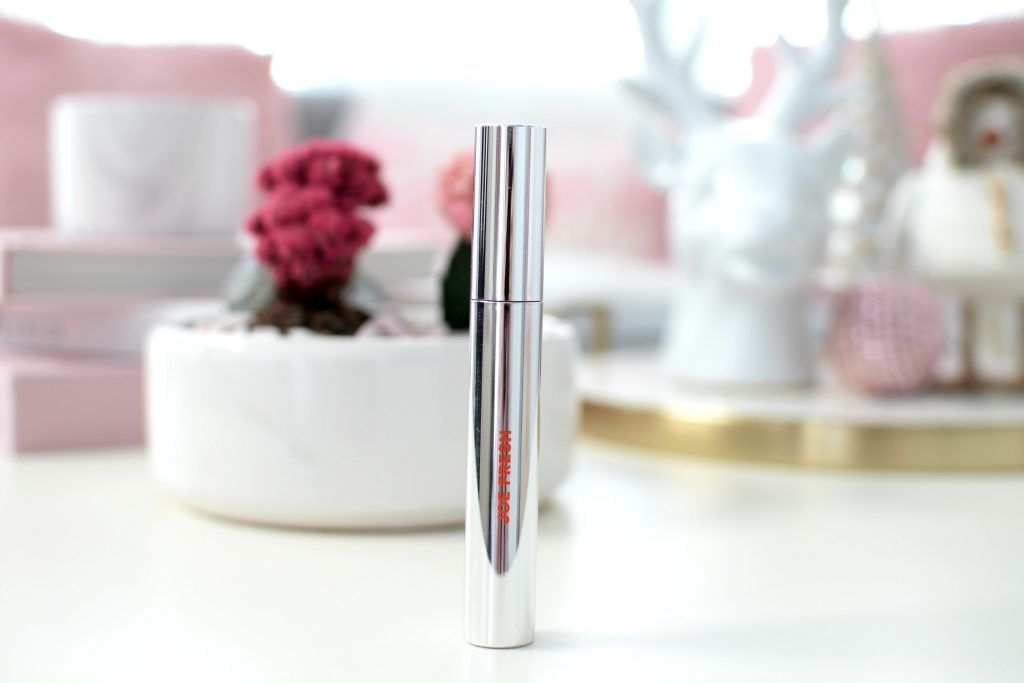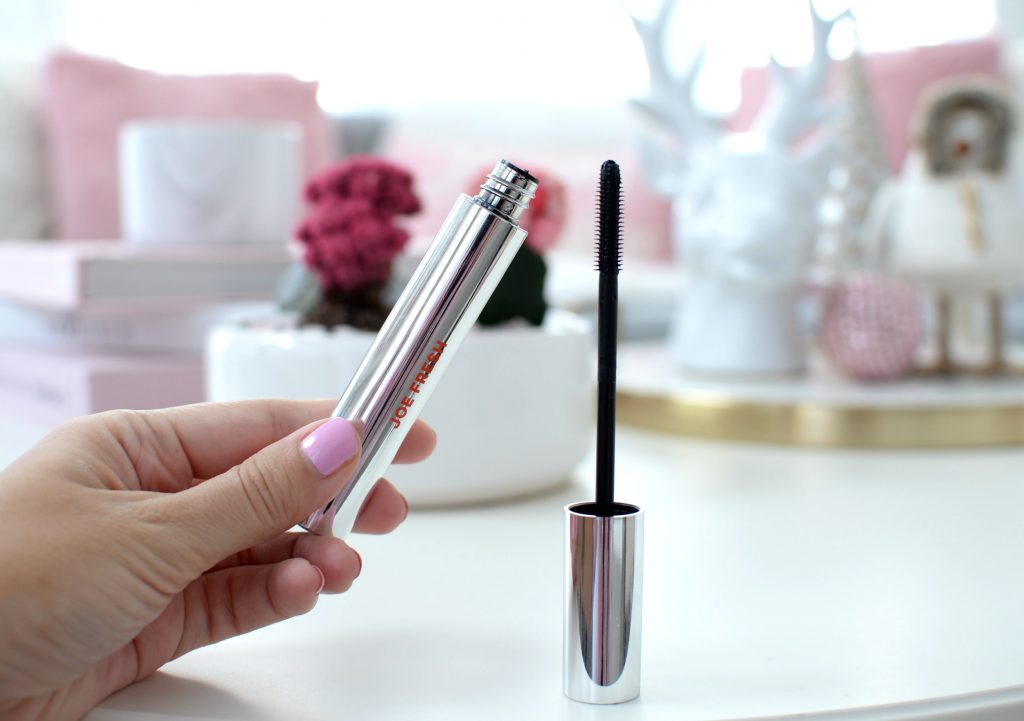 As much as I love a bold and dramatic eye, sometimes I just want a softer, more wide-awake effect. The new Annabelle Waterline Luminous Kohl Eyeliner in Champagne works great for accentuating and brightening my under-eye area. It instantly helps to make my eyes appear wide and more alert. Its soft white gold with pearl finish is perfect for every day use, but also looks amazing in the evening. Its incredibly rich and creamy texture glides onto the waterline like a dream, yet does an amazing job at staying put. Its crayon-like design glides on smoothly for a flawless finish. It retails for $8.95.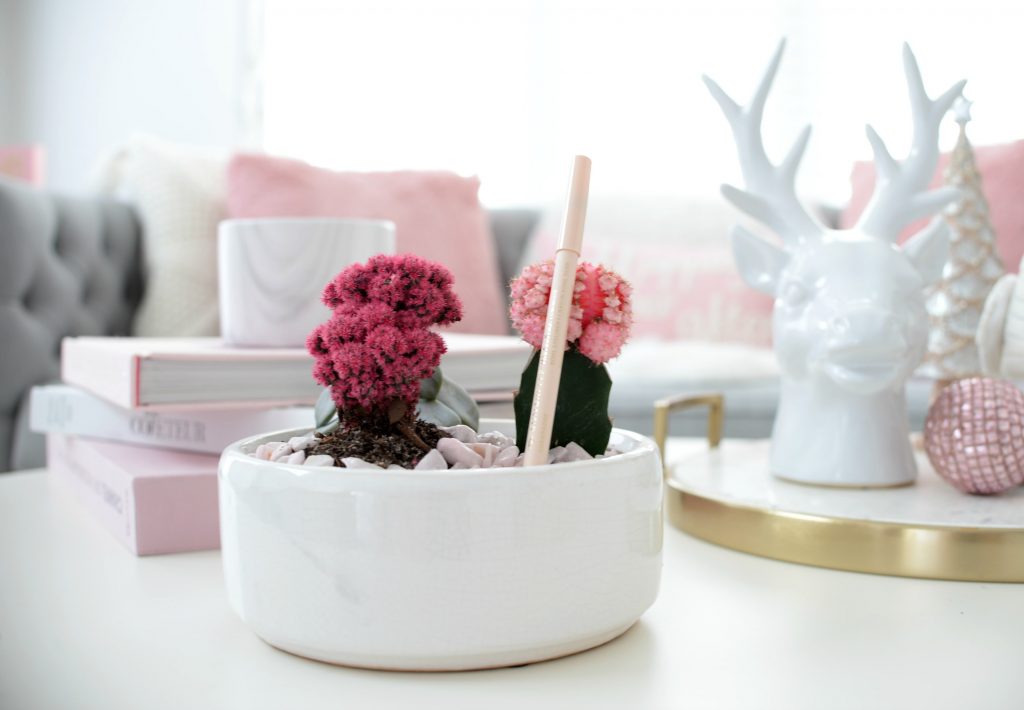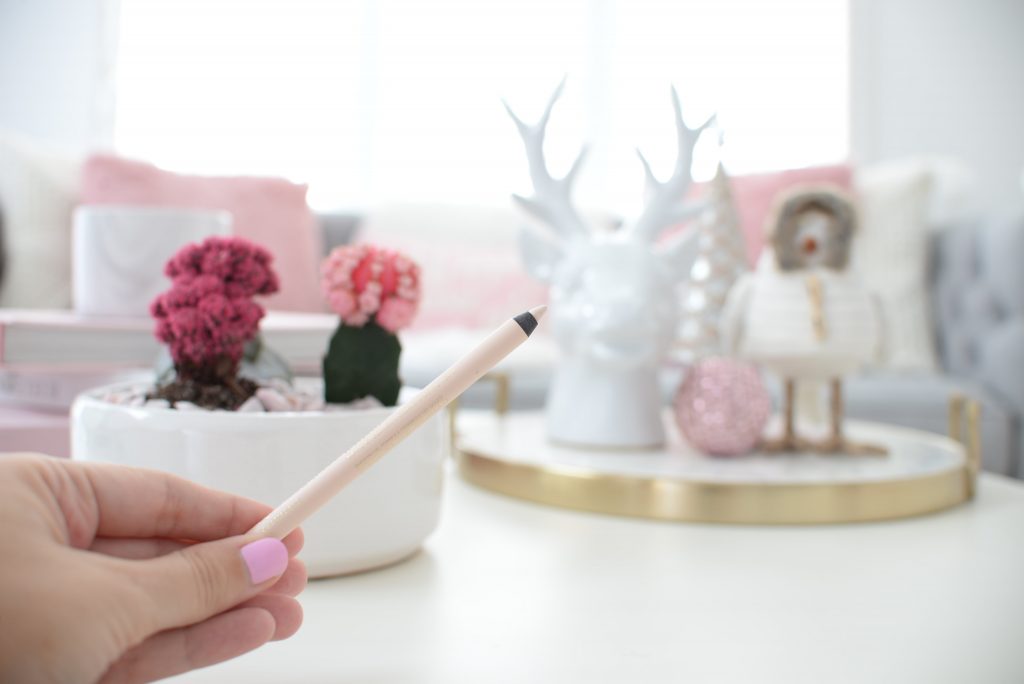 We're all born with our own unique look and there's no need to cover it all up all the time with a ton of makeup. On days when I'm looking to embrace my natural beauty, but still looking for a little coverage, I rely on Nudestix. The brands Concealer Pencil features a rich and creamy, intensely pigmented formula that covers my dark circles, blemishes and hyperpigmentation, yet feels incredibly weightless on the skin. Its precise pencil tip allows me to conceal specific areas of my face with total control and its blendable texture is a breeze to buff into the skin for a flawless finish. Its also infused with skin conditioning and moisturizing ingredients, including Shea butter and vitamin E to ensure my skin stays hydrated, without any dry patches the entire day. It retails for $28.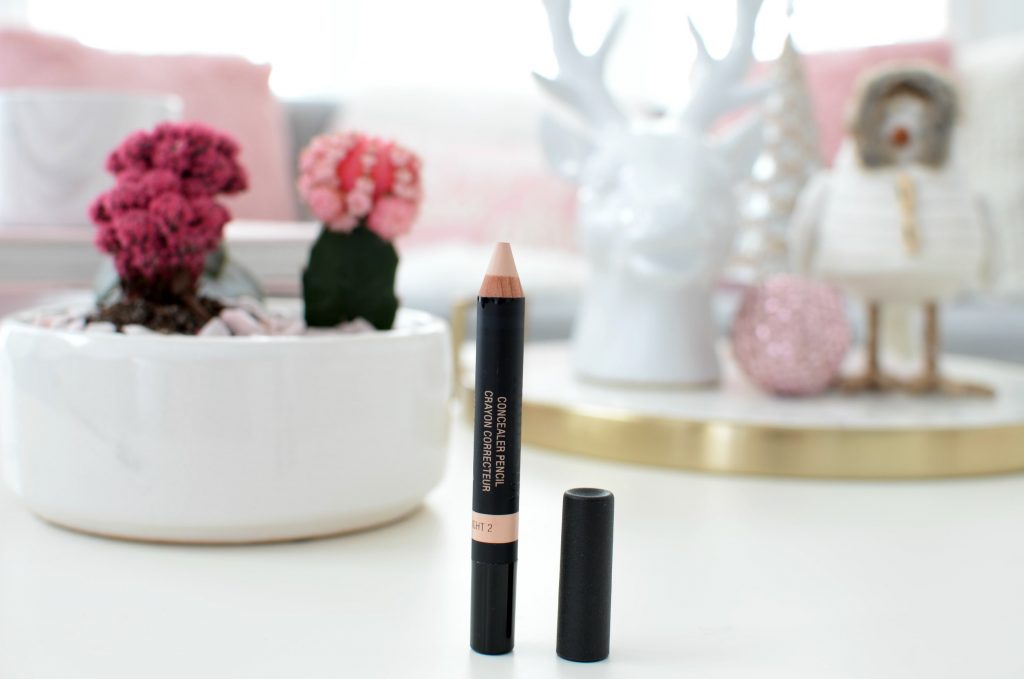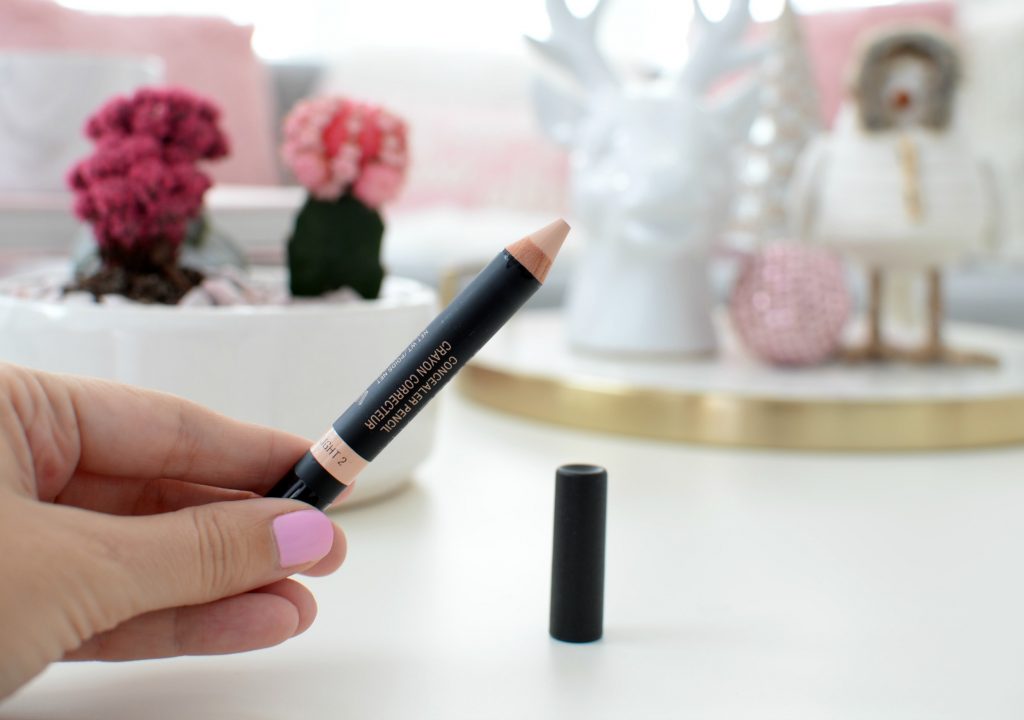 I don't know about you, but as soon as December rolls around, my lips start to become extremely dry and dehydrated. The Fresh Sugar Lip Caramel Hydrating Balm is a sinfully, rich and creamy moisturizing balm that keeps your lips nourished, soft and smooth the entire day. Unlike traditional balms that you must reapply several times throughout the day, this lip balm delivers upwards of 24-hours of moisture without having to reach for it hourly. Its cushiony formula keeps lips healthy, plump and juicy with its intoxicating, delicious and addictive caramel scent. It helps to seal in moisture, prevent chapped lips and provides a velvety shine that looks youthful and fresh. It retails for $22.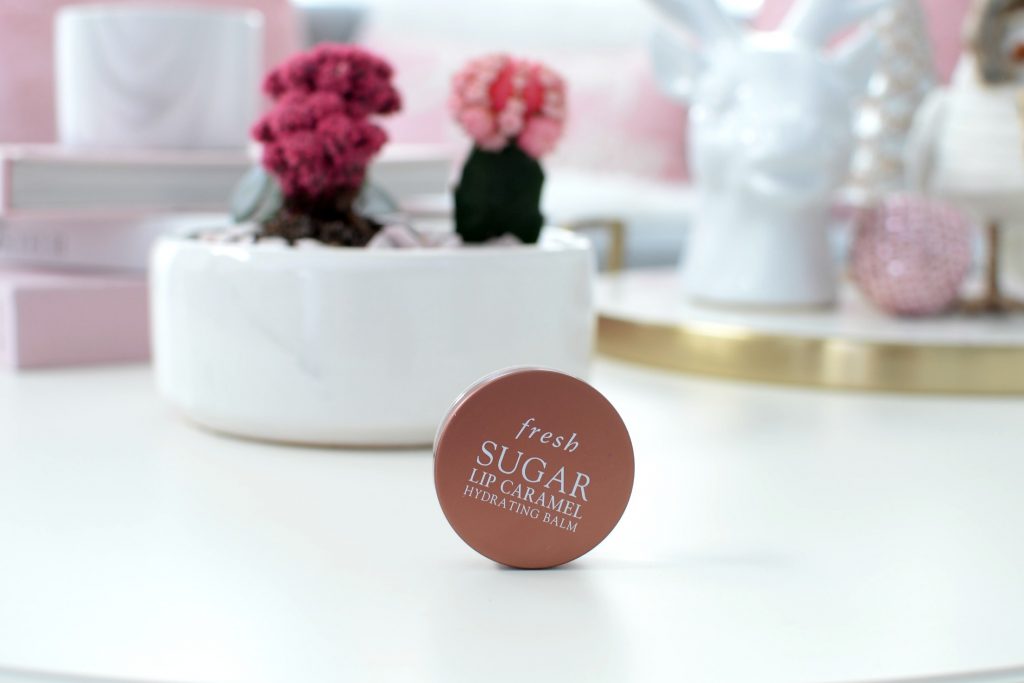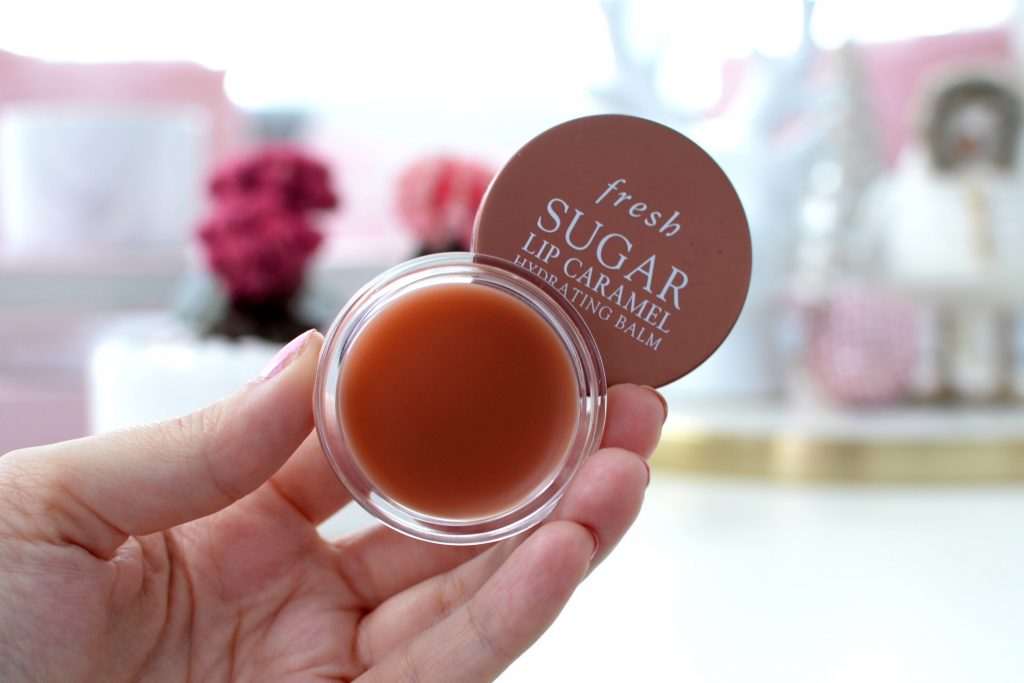 This month was all about the facials. I was busy testing out the new Avon Beauty Boost Face Masks Kit, which featured 6 single-use masks, along with a super booster serum. This was an amazing way to experiment with different face masks, from a brightening clay mask, to a detox clay mask and even a soothing cream mask. The kit had everything I needed to keep my skin glowing, hydrated and revitalized this season. I first started with the serum and then when in with one of the different masks every 5th day or so. It was an amazing way to keep my skin purified, calmed and moisturized during these cold, long, dry days. It retails for $30.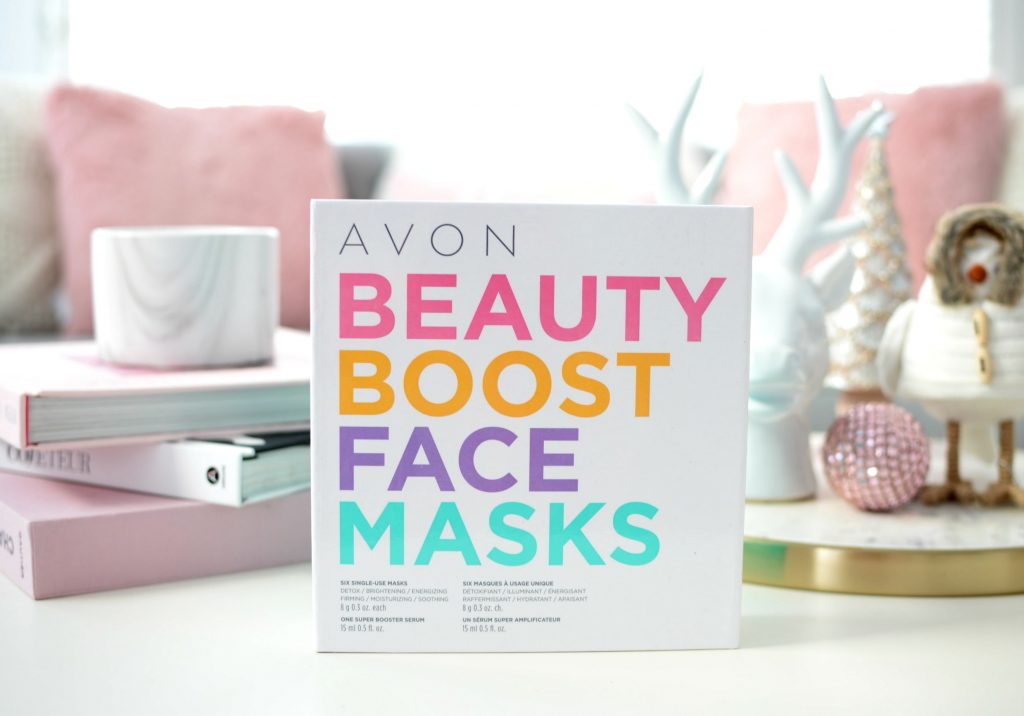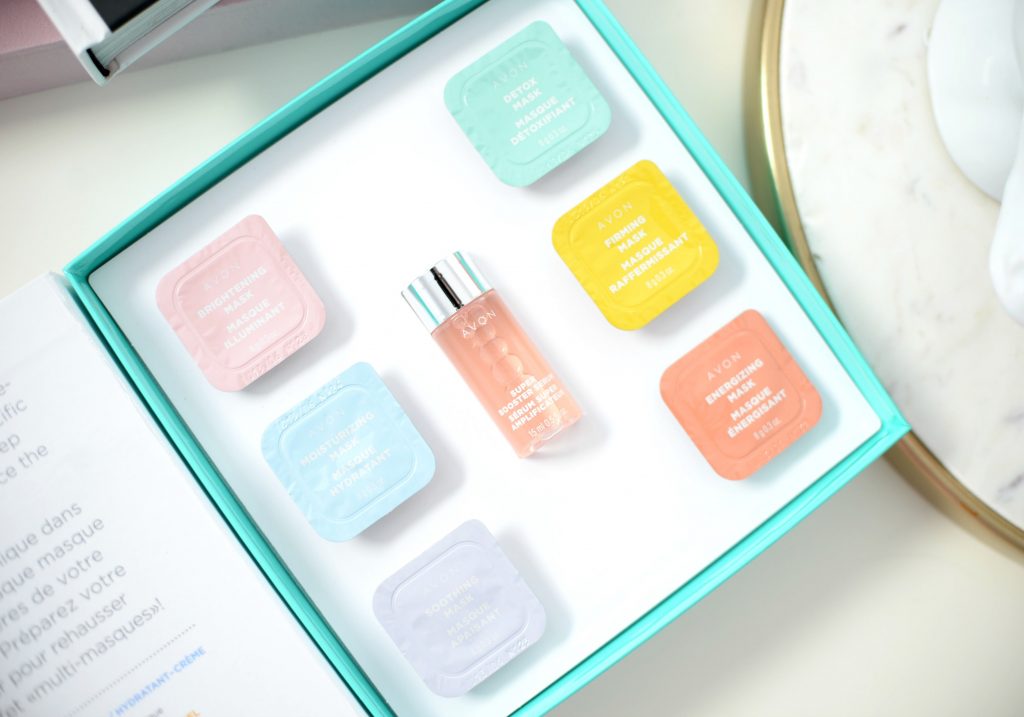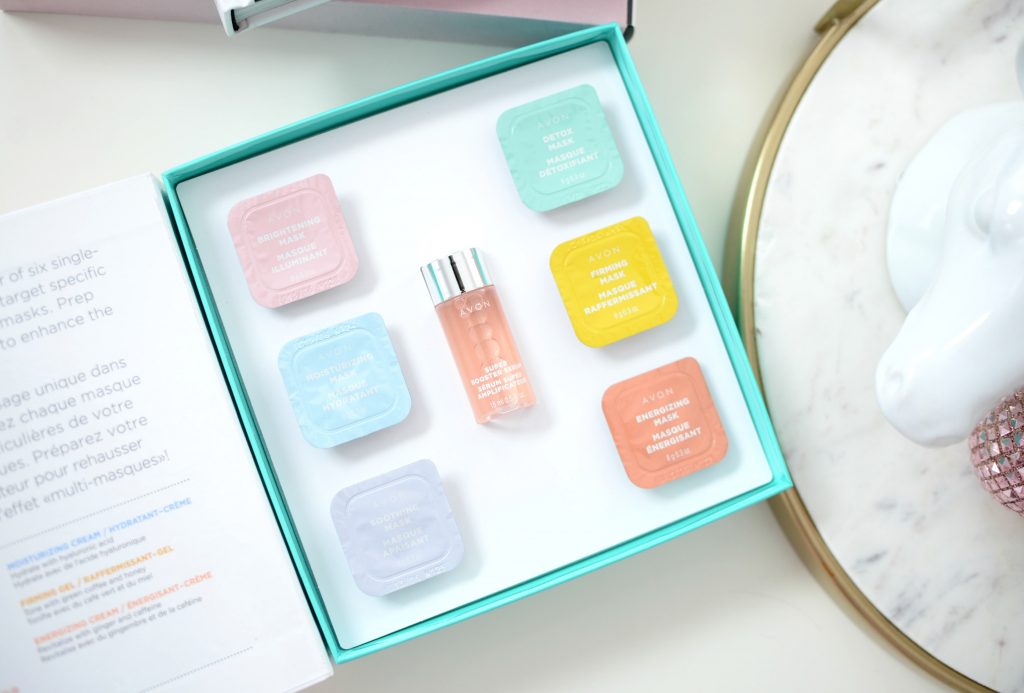 Speaking of a healthy complexion, I know I'm probably the last person to try Pixi Glow Tonic, but I'm already onto my second bottle. This 5% glycolic acid exfoliating toner is a cult favourite and with good reasons. Within only a few short weeks of using it nightly, I immediately saw brighter, more toned and hydrated skin. With one swipe around my entire face, it instantly helps to remove all dead skin cells, revealing a more radiant and glowing complexion. After each use, my skin is left softer and smoother. Because its formulated with aloe vera, its slightly less irritating on the skin, compared to other acids. It has a slight cooling, almost refreshing tingle that's gentle enough to use on the skin daily. If you're looking for a more youthful, almost plumper experience, I highly recommend giving this ago. It retails for $20.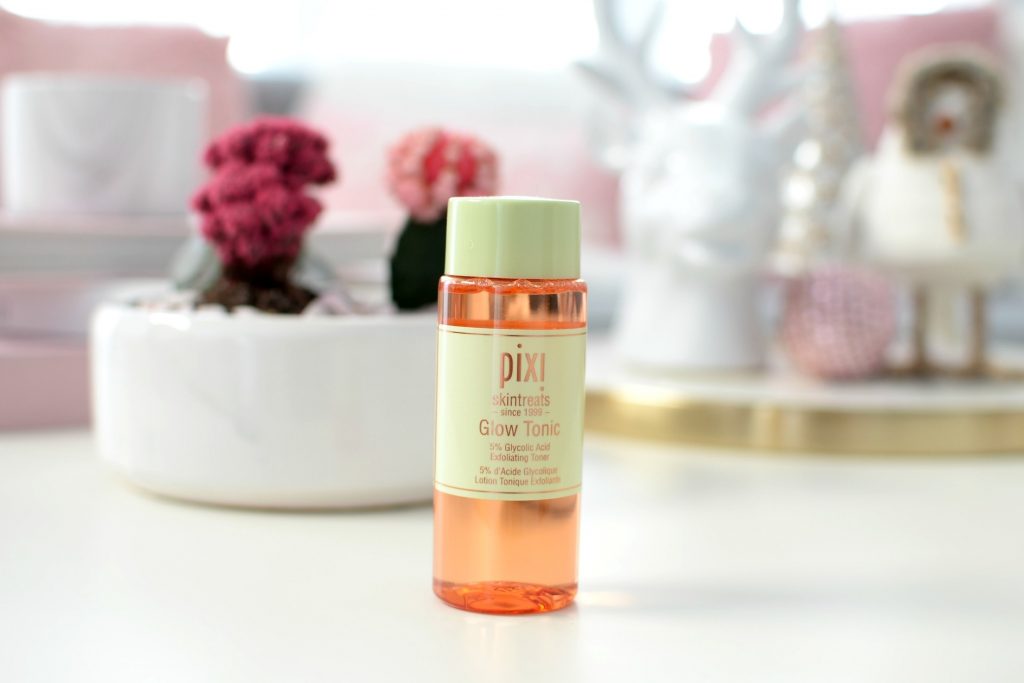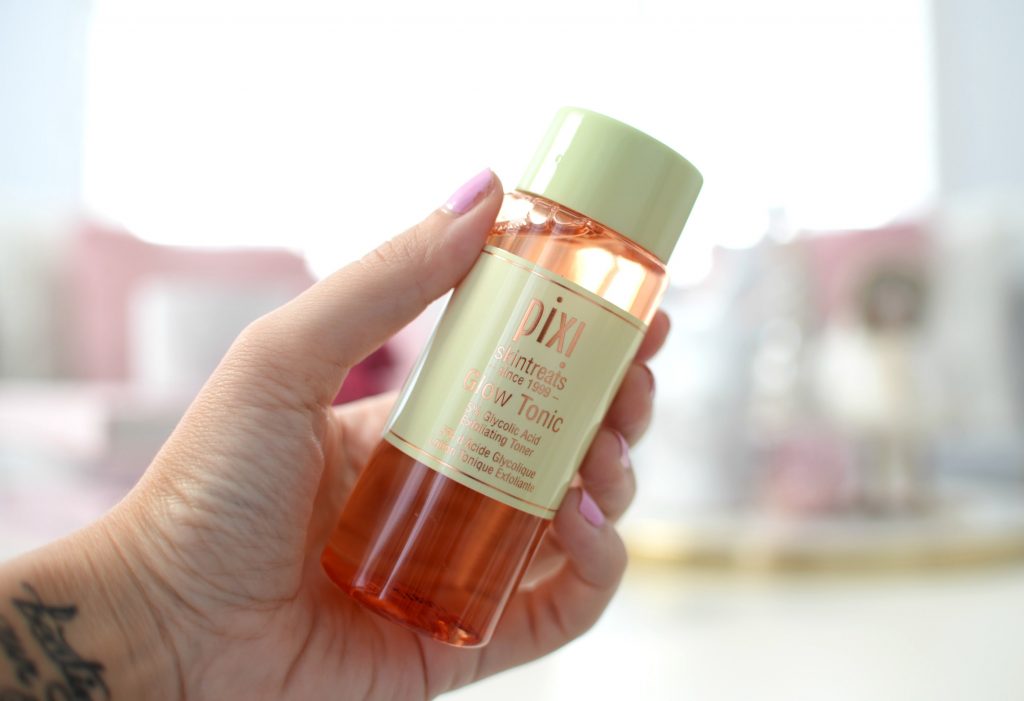 Another product that I was late to the party is the Sunday Riley Good Genes All-In-One Lactic Acid Treatment. I'm not going to lie, the price was a huge factor in why I didn't try it sooner, but after only a few short days… I was hooked. I picked up my first bottle at the end of November, and already ordered another one. It's that good. This multi-tasking product can be used under your favourite moisturizer or even as an overnight mask. It helps to instantly smooth fine lines, clarifies the skin, all while improving your skin's thickness and elasticity. It helps to combat uneven skin tone, improve circulation and add an overall brightness and radiant glow to your complexion. It also helps to prevent pores from getting too congested, causing breakouts. My skin has never looked so youthful, glowing and with less blemishes. Ultimately, my complexion is brighter, my skin texture is smoother, and my breakouts are finally under control. Despite the hefty price-tag, it's a product I highly suggest testing out at least once. You can't put a price on your skin.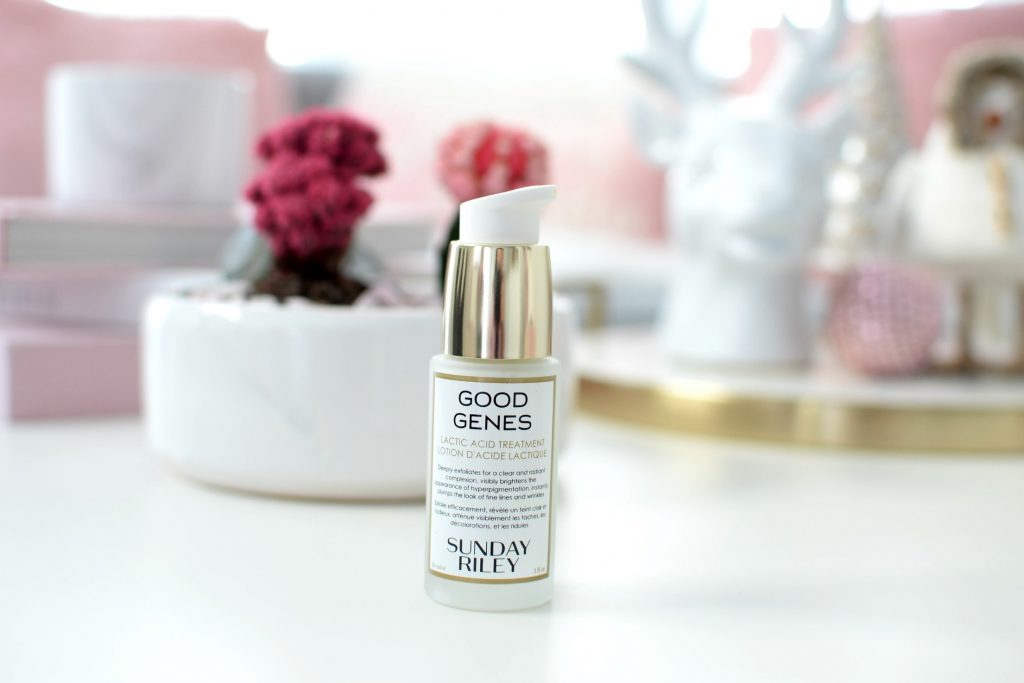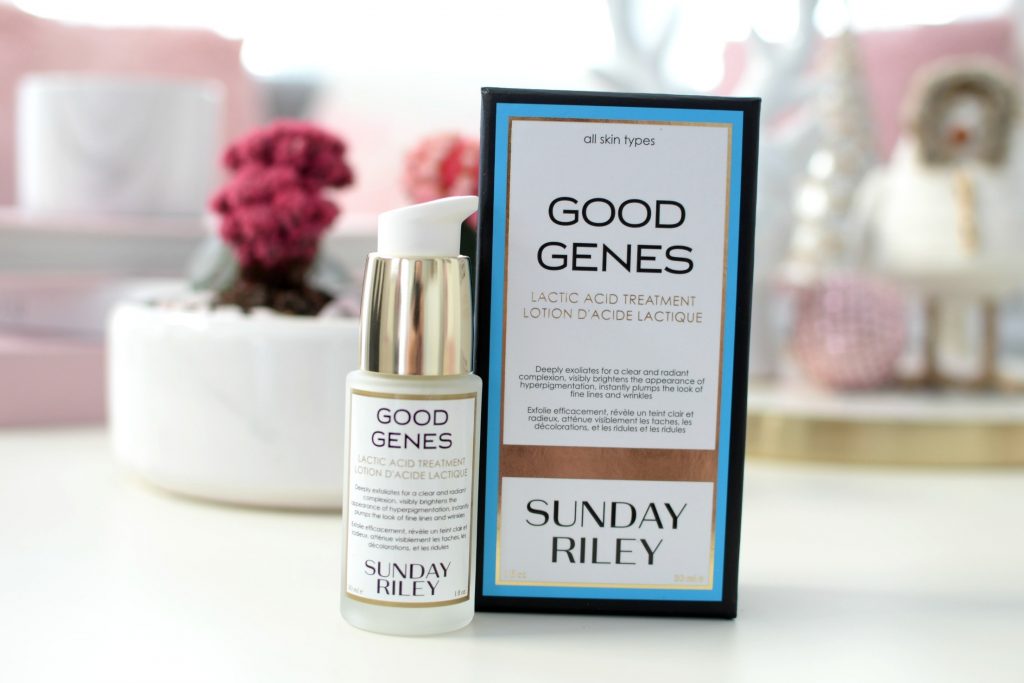 As much as I wanted to save my new NEST Sugar Cookie Scented Candle for Christmas, I couldn't wait to burn it, and ended up dipping into it a little sooner. With its delicious and warm blend of vanilla bean, bourbon-infused caramel, sugarcane crystal and golden amber, it smells like freshly baked, straight out of the oven, holiday cookies. Honestly, the description of fresh baked sugar cookies is spot on. The vanilla bean is decadent without being overly sweet and sugary, while the bourbon helps to ground and warm up the scent. It will satisfy any sweet-tooth without being too overwhelming. Not only is this perfect for the holidays, I can see this being enjoyed all year round. It's the perfect kitchen candle. Who doesn't love the smell of freshly baked cookies? It retails for $56.