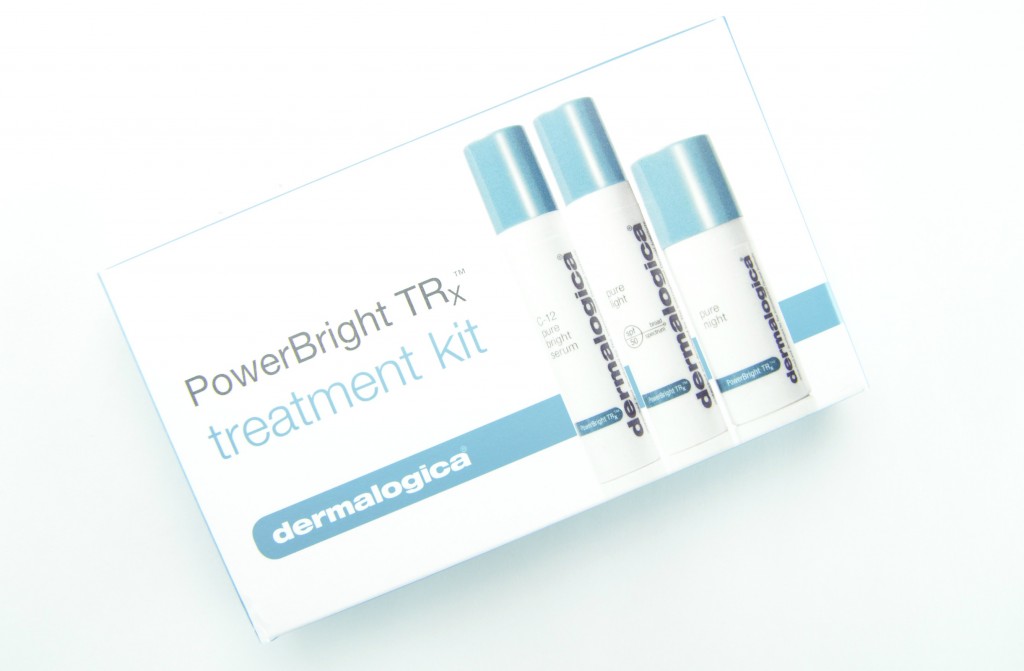 Brighter Skin

I don't have even skin tone or the brightest complexion, but several rounds of laser treatments seem to be helping. In the dead of winter I look for products that will not only brighten my overall complexion, but will help offset hyperpigmentation and dark spots due to years of constant sun damage. I've currently been using Dermalogica PowerBright TRx Treatment Kit, a trio of skin-brightening products that help combat hyperpigmentation for a more even, luminous, healthy skin tone. These 3 leave-on treatment products have several years of researched behind and can be integrated into any Dermalogica regimen. They feature a silky-smooth, peptide-rich formula that work 24 hours a day to help control and prevent future dark spots.
Dermalogica PowerBright TRx C-12 Pure Bright Serum contains an exclusive blend of Oligopeptides (amino acids; proteins that make up collagen and elastin), plus Rice-derived Phytic Acid, antioxidant Zinc Glycinate, and Red and Brown Algae that all work in conjunction to help control melanin formation and control hyperpigmentation at a cellular level. This potent serum can be used both day and night to help combat hyperpigmentation and help balance uneven skin tone, with its skin brightening formula. It has an unscented, gel like consistency that applies evenly and smoothly with only the smallest amount, and absorbs into the skin instantly. It leaves skin soothed and luminous and ready for the moisturizer.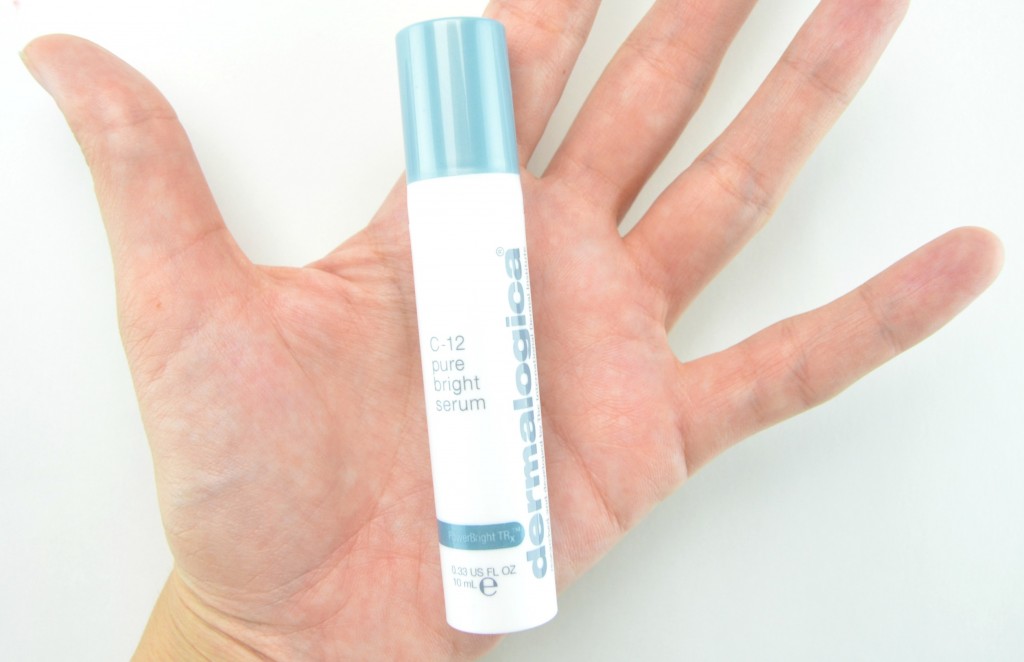 Dermalogica PowerBright TRx Pure Light is an emollient daytime moisturizer that's applied after the C-12 Serum. It has a lightweight, extremely hydrating formula that blends into the skin instantly and invisibly without any greasy or white residue. It's also formulated with peptides to help regulate melanin production and help control hyperpigmentation and Red and Brown algae appears again, like the C-12 Serum, to help balance uneven skin tone. Finally, Hyaluronic Acid strengthens the skin's natural moisture barrier to keep skin highly moisturized throughout the day. This is the perfect daytime cream as it helps to enhance luminosity, even before foundation. It does have a subtle lavender scent that's extremely soothing and calming on the skin.
Dermalogica PowerBright TRx Pure Night is a nourishing overnight treatment cream that's once again applied after the C-12 Serum. It has a rich and creamy texture that does take a few minutes to fully absorb, but keeps skin highly hydrated while you sleep. It's formulated with a unique blend of Oligopeptide-34 and skin brightening Vitamin C, along with Pumpkin enzyme to help smooth the skin. It also contains Cranberry and Raspberry Seed oils to help keep skin hydrated, White Bird of Paradise Seed Extract to increase luminosity and Moth Bean Seed Extract to fight signs of aging. This nightly moisturizer does a wonderful job at restoring skin luminosity and helps to maximize the PowerBright TRx results.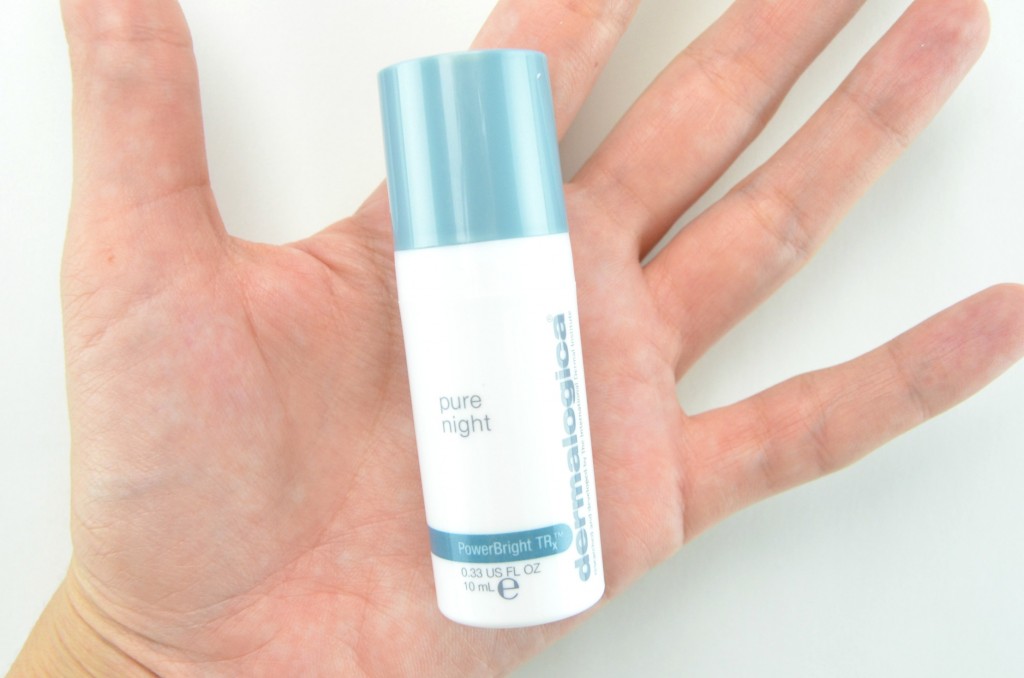 I love that all 3 Dermalogica PowerBright TRx products come in an airtight pump that helps keep the product fresh, germ free and shielded from the sunlight. It also helps to disperse just the right amount of product for each application in each pump. I'm honestly pretty impressed with this dynamic trio, I started to see results within weeks, but it wasn't until week 5 that I really started to see dramatic results. Not only is my skin more evenly toned and brighter, it's helped with dark spots left behind from breakouts. My skin is softer, smoother and also seems to have less breakouts? My skin is on its way to healthier and more rejuvenated, just like a teenager again. Dermalogica PowerBright TRx Treatment Kit retails for $50, full size C-12 Serum is $120, Pure Light is $106 and Pure Night is $100 at Dermalogica skin centers, spas and salons across Canada.