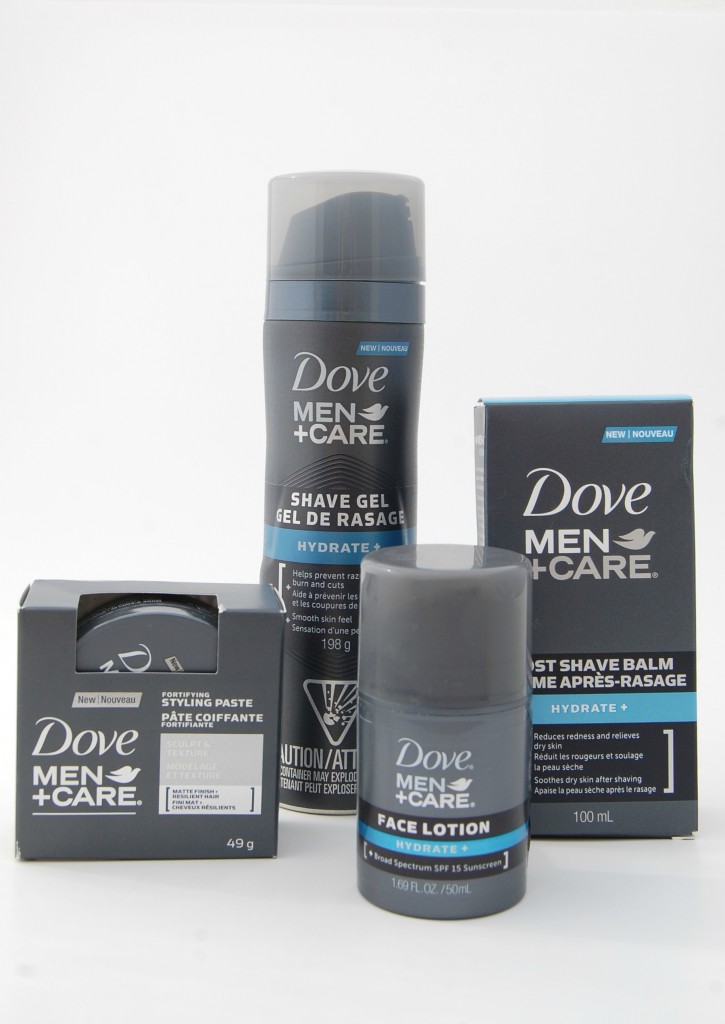 My husband has reached a time in his life where he's comfortable in his own skin and doesn't care what other people think. He takes pride in his appearance and sometimes takes longer in the bathroom to get ready than I do. Thanks to Dove's Men+Care Face Range he now has the perfect skin to match his perfect (well in my eyes) personality.
Dove Men+Care is a full line of skin care specially developed to tackle men's most common concerns like dryness, sensitivity (even though they hate to admit they may have sensitive skin), blocked pores and oily skin. We know that some men, unlike my husband, don't like to spend a lot of time getting ready, so Dove Men+Care skincare regimen is designed using only 3 easy steps; cleanse, shave and finish. Dove Men+Care also has two different formulas to suit your man's special needs, The Hydrate+ line offers advanced protection for dry skin, ensuring that skin feels cared for and smooth, while the Sensitive+ range is dermatologist tested and provides soothing relief from dryness.
Derek has been using the Dove Men+Care Shave Gel, Dove Men+Care Post Shave Balm and Dove Men+Care Face Lotion in the Hydrate+ collection for the past few weeks and his skin has never looked better.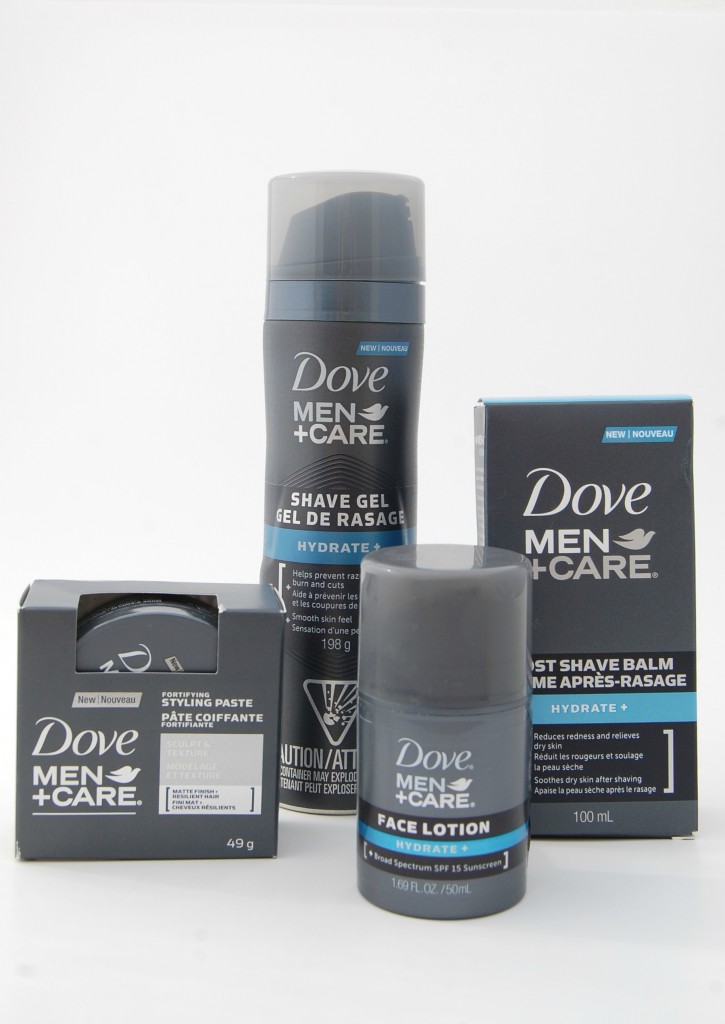 The first step in your man's skincare routine would to cleanse the skin, and although my husband has yet to try the Dove Men+Care Hydrate+ Face Wash, I'm sure he would love it. It features a mild formula that cleanses thoroughly and rinses easily while effectively fighting dry skin. Its lather activates on skin leaving the face moisturized, squeaky clean while fighting dryness. Derek has just been using his regular face wash before starting step two.
Dove Men+Care Hydrate+ Shave Gel comes in a matte grey aerosol can with pull off lid and like most shaving gels there is a button you push down to release the shaving gel. It provides a clean, smooth, close shave every time. It foams into a nice, creamy lather with only one pump of the gel and easily spreads onto the skin, for a gentle, razor burn and bump free shave. It isn't overly sticky like other gels and comes off the face with one easy stroke of the razor.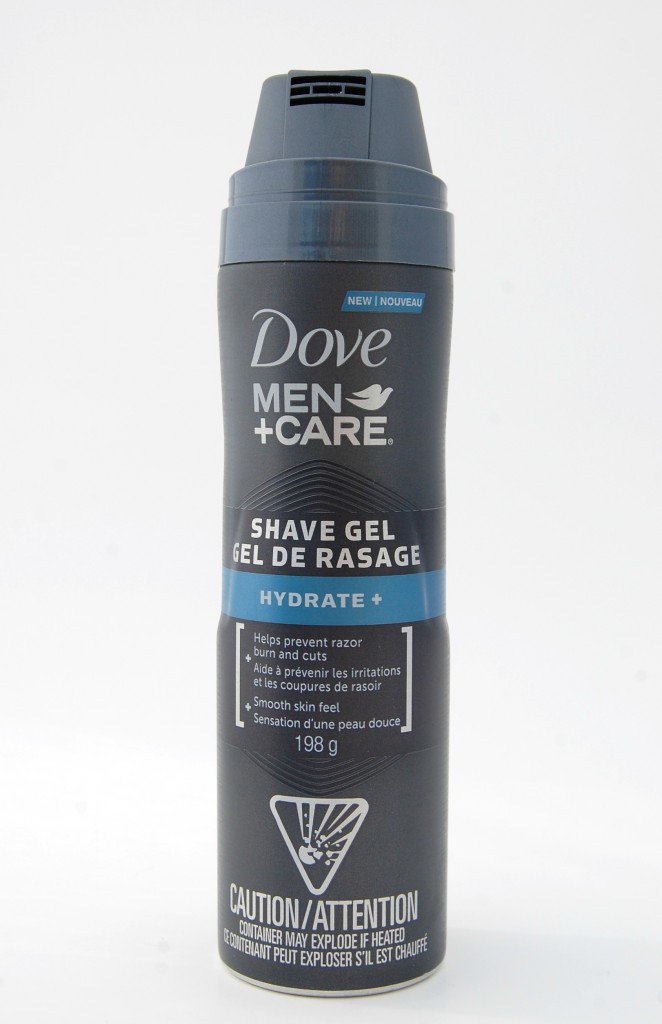 Dove Men+Care Hydrate+ Post Shave Balm comes in a matte grey upside down squeeze tube with a thin, white creamy lotion that will help relieve any burning and irritation caused by shaving, thanks to its Vitamin B5 formula. It has a light, non-greasy formula that absorbs quickly into the skin, soothing it instantly, leaving smooth, hydrated and comfortable skin all day long. It refreshes the face, leaves behind a manly scent that isn't too overpowering and doesn't cause any breakouts.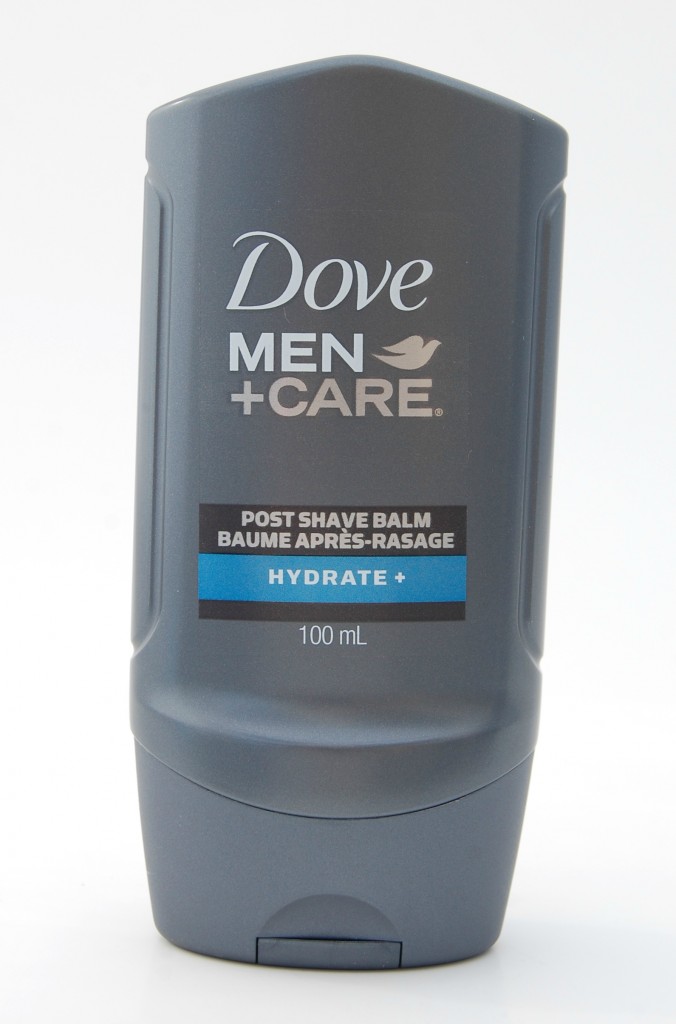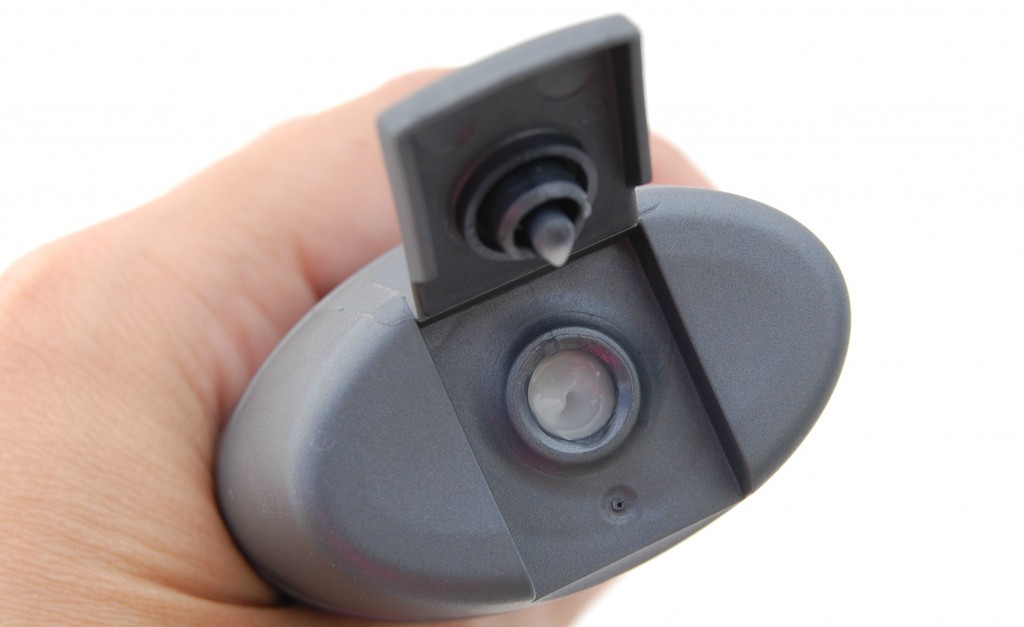 Dove Men+Care Hydrate+ Face Lotion comes in a matte grey aerosol can with pull off lid and push down button to release the lotion. It has a nice rich, creamy, yet light texture to it that goes on clear, absorbs almost instantly, so it doesn't leave your skin looking shiny or oily. A little goes a long way, only a dime size amount covers the entire face and neck and it doesn't feel greasy or sticky. Its advanced formula locks in moisture, keeps your skin hydrated all day long and protects the skin from sun damage thanks to its SPF 15. It leaves the skin feeling smooth and soft to the touch with a light masculine scent left behind.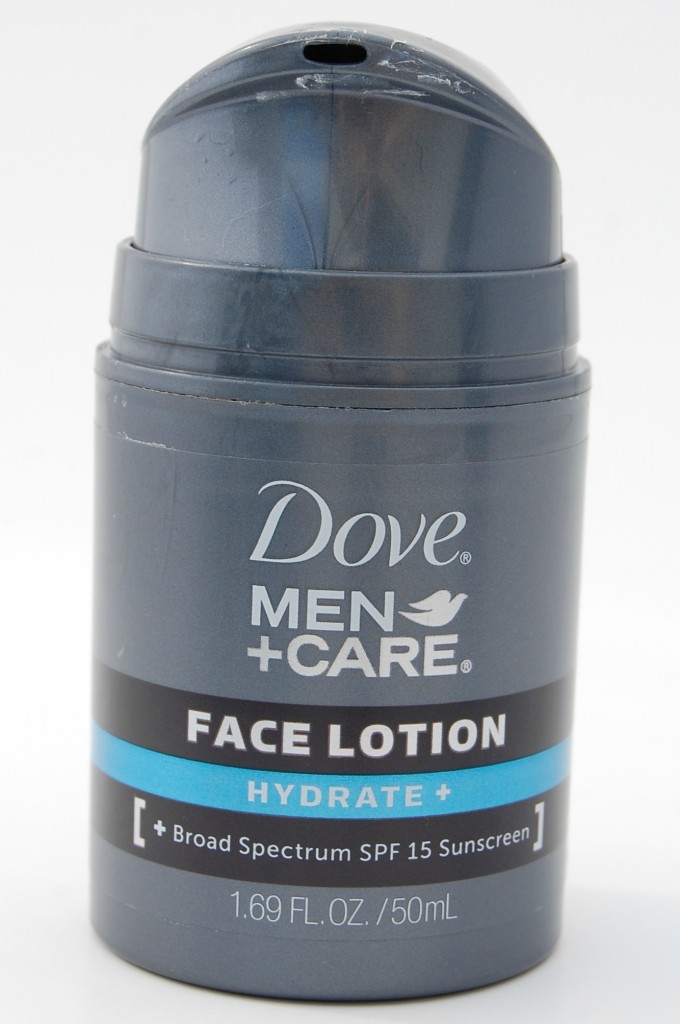 Overall Derek says he has noticed a difference in the appearance and texture of his skin over these past few weeks. All 3 products have helped improve his skin, leaving it brighter and less dull than when he first started this new skincare routine. It does an excellent job at hydrating and moisturizing his dry skin leaving it a lot smoother and softer with fewer razor bumps and breakouts. He loves that there is a little SPF in the lotion for the days he forgets to apply his sunblock, but isn't too heavy that will leave his skin oily or weighted down.
Dove Men+Care Sculpt & Texture Styling Paste come in a matte grey jar with twist off lid with a fresh and clean scent. It has a thick, not too creamy, not too waxy, lightweight texture that is easily worked into the hair. It provides a natural, pliable, medium hold, that's never left sticky or greasy looking. It remains easy to distribute through hair, giving it increased definition and hold. It doesn't dry hair out like other products, so you're never left with stiff or crunchy hair. If used in the right amount, it doesn't flake or leave white clumps in your hair, Derek suggests starting off with the smallest amount and working in more product as needed. It provides an extremely matte finish, people will not even know you have product in your hair and will hold for a good 8 to 10 hours. This styling paste is very easy to wash off at the end of the day, a highly recommend product for a guy that wants a little hold, but with a natural look and feel to it.